w/c Monday 11th May
We hope that you are enjoying learning at home. Oak National Academy and BBC Bitesize are great for developing key Maths and English skills as well as developing your understanding of other subjects too.
Here is this week's Year 3 schedule for BBC Bitesize: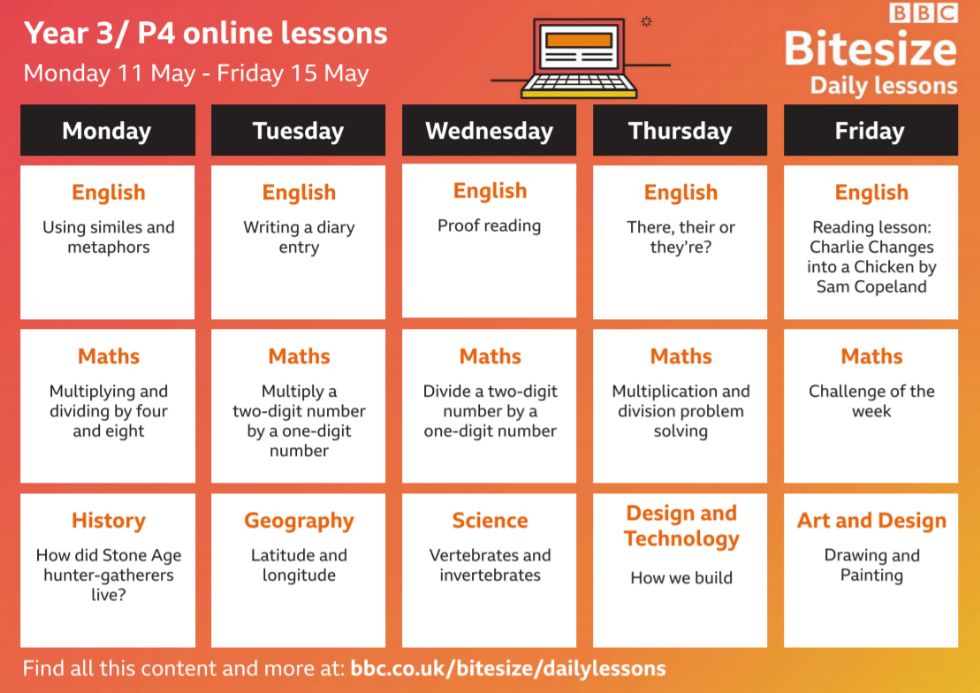 Check out the lessons for this week (week 4) on Oak National Academy:
We've put the links to some of the most popular websites below. Just click on the logos to be taken to these websites.
Favourites
Remember that the websites we have signposted you to previously will be continuing to add more learning opportunities. Choose the websites that work best for you!
Maths – I See Maths
Do you want a mathematical challenge? Get inspired with I See Maths! Gareth Metcalfe, a primary school teacher, hosts daily lessons that make maths learning visual and make you think. The lessons aim to teach maths in new and exciting ways. Watch the daily video and then click on the link below the video to access the supporting activities. Each video builds a mathematical idea using small steps. Although there's a new video each day (look at the dates), you can always pick an older video if it's an area of maths that interests you. There's a video for Years 3 and 4, and a video for Years 5 and 6.
PE
Despite his injury, Joe Wicks is continuing to host his workouts on his YouTube channel. As you are spending more time at home, it's really important to stay active and healthy. Exercising can help you to feel happier, more energised and more positive. Remember that you don't have to join Joe live at 9am, you can do these workouts at any time during the day.
Spelling
We have a new quiz for you this week: Allways chek for speling erors.
Can you spot any mistakes in the quiz title? See how you get on this week. Remember try out the quiz and see how you do. If you can identify all of the correct spellings at your first attempt at the quiz, well done. If you don't get all the answers correct, don't worry. Spend time over the week learning the spellings you were unsure of and when you feel ready, play the quiz again. Remember to use different strategies to learn the spellings. If you'd like some new ideas, look at this spelling menu: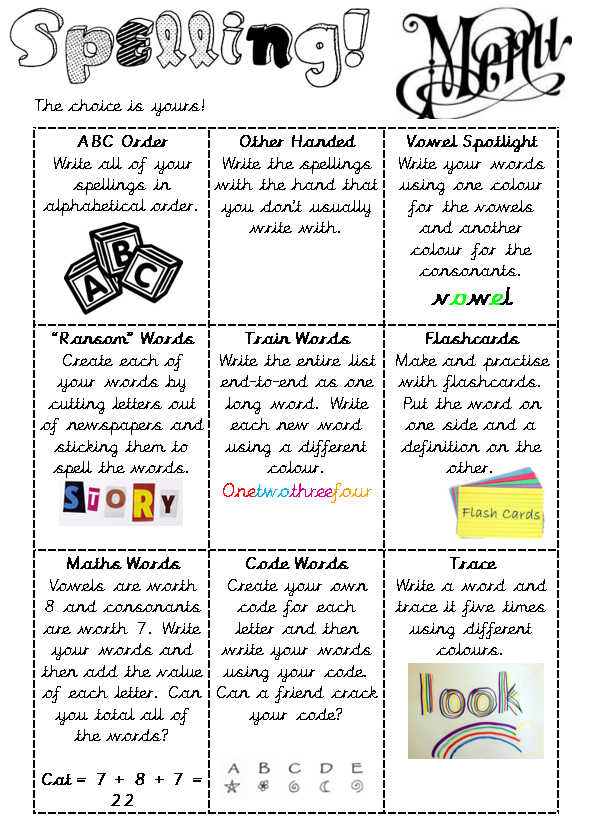 A Big THANK YOU to the NHS
As the National Health Service is working extremely hard to fight the coronavirus and care for those who are unwell, we thought you might like to learn more about our NHS. Please see the attached NHS Project for ideas. There are lots of different opportunities for you find out more and show appreciation and support for our NHS heroes. The activities are organised into five categories:


NHS Million have launched a poster project – we love the NHS! They have teamed up with artists from around the UK to design posters for you to print and colour in at home and put up in your windows. We have attached a selection below however there are lots more on the website. Click on the link below to see all of the wonderful designs created by different artists.
Dyson Challenges
Dyson engineers have designed some fun science and engineering challenges for you. Find the cards attached at the bottom of this page. Check out the website to see videos of some of the challenges. Can you make a balloon-powered car? What about a spaghetti bridge? Look through the challenges and choose one that makes you curious!
Stubbington Study Centre: Turning Inside Out
Mr Scarborough and his team at Stubbington Study Centre have kindly put together a range of ideas for you to make the most of your time at home. There are lots of different activities to inspire you such as creating bird feeders, bug hotels, a nature crown and much more! The team at Stubbington are keen to see your creation so if you want to, take a photo and send it to the team at Stubbington Study Centre – stubbington.sc@hants.gov.uk. Your photos might be published on their website, so only send your photos in if you are happy for this to happen. Click on the logo below to be taken to Turning Inside Out.
Maths - Times Tables Rock Stars
Here are the results from last week's battles:

Well done to 3LV - another superb score this week! Well done to 3WS girls!
This morning, more battles have begun! 3SH are battling 3WS. In 3LV, it's boys against girls. Who will be victorious this week? Get battling! Good luck to all!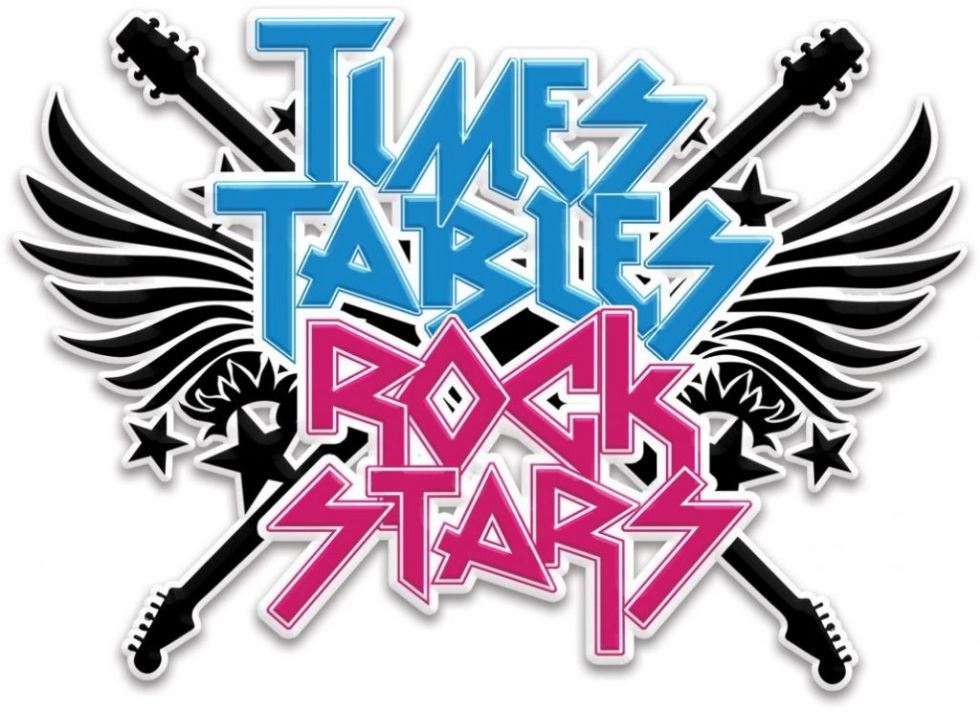 What can you find out about shadows?
We would like you to carry out some research into light and shadows. How are shadows formed? Why do shadows change? Look for shadows in your homes and look carefully at their size and shape. Where do you find them and why? Are they different at different times of the day? Why do you think this is? Please use the videos below and the PowerPoint information slide attached at the bottom of the page to help you with your investigation.
https://www.bbc.co.uk/bitesize/clips/z8vfb9q
https://www.bbc.co.uk/bitesize/clips/zshxpv4
Can you create your own shadow puppet show? You could use your toys or even just your hands. Why not put on a show for the people you live with! Did you know that you can create animals with your hands? Look at the posters attached at the bottom of this page!