COVID 19
Children can get coronavirus (COVID-19), but evidence shows that they seem to get it less often than adults, and it's usually less serious.
The main symptoms of COVID-19 are:
A high temperature;
A new, continuous cough – this means coughing a lot, for more than an hour, or 3 or more coughing episodes in 24 hours;
A loss or change to sense of smell or taste – this means they cannot smell or taste anything, or things smell or taste different to normal.
Do not send your child to school if:
They are showing one or more coronavirus (COVID-19) symptoms;
They have had a positive test result;
There are other reasons requiring them to stay at home, for example, they are required to quarantine, or they are awaiting their PCR result after a positive lateral flow test.
Please contact the school as soon as you can on 023 8073 3415 during school time or email covid@fjslive.net any time to notify and update us on test results or symptoms.
Please see below for our most up to date Risk Assessment and Contingency Plan.
If you or a member of your household has Covid-19, there is a high risk that others in your household can catch it. There are several things you can do to prevent the spread of the virus at home: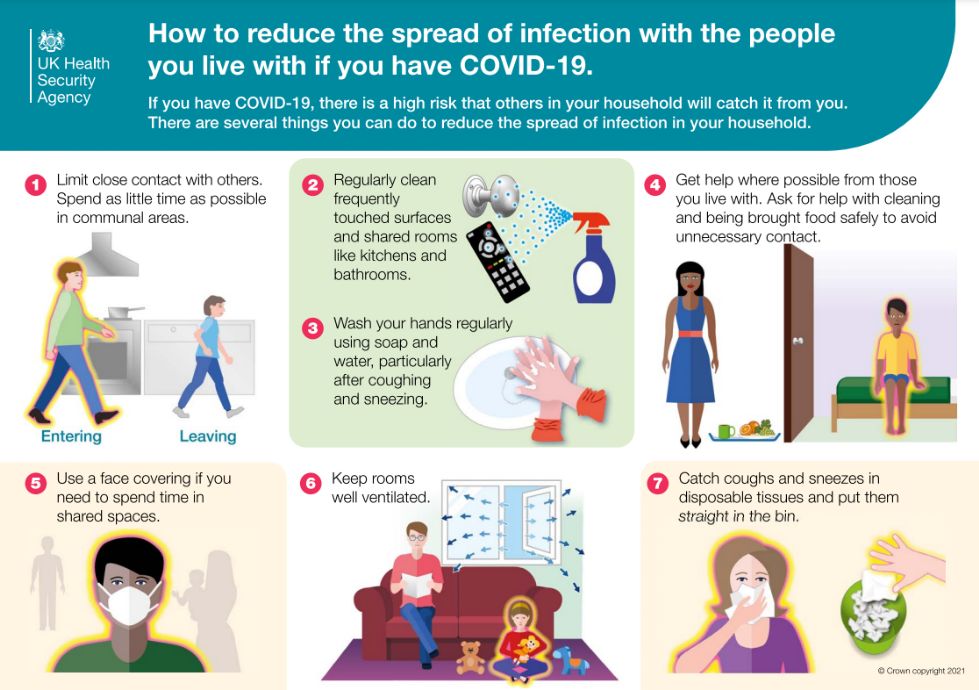 For further advice please call the NHS COVID-19 helpline on 119.