Writing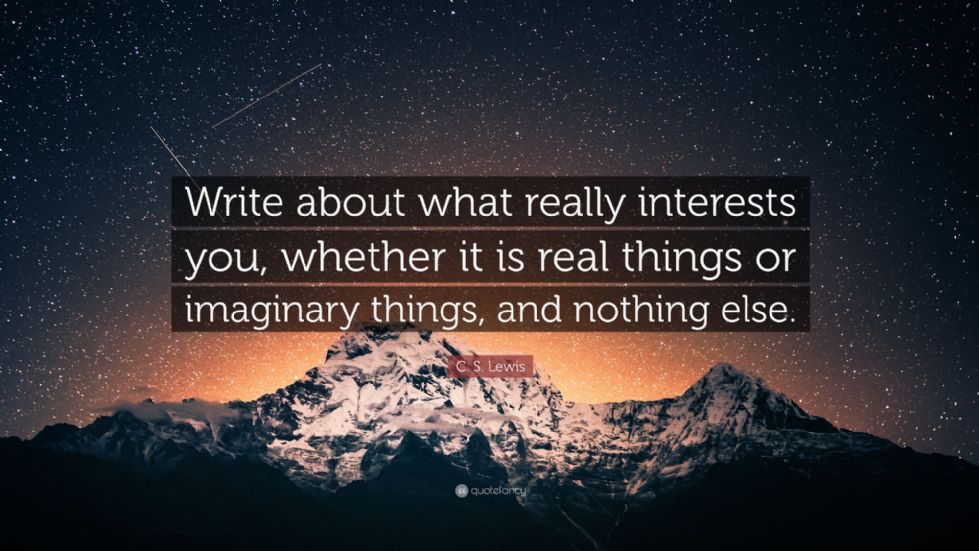 Writing makes a difference! It can move a reader to tears through a carefully crafted poem and the ability to move thousands through a passionate petition or persuasive letter. We want the children to understand that they are all authors and as authors to sense the power and pleasure of being a writer. We want our children to have the bravery to take on the challenges of being a writer and the confidence to embark on a new piece of writing no matter how big or small. To achieve this, our writing curriculum aims to ensure that children develop their skills as writers through; having a real purpose for their writing, the chance to experience excellent writing modelled to them and the opportunity to learn the technical skills to enable them to convey meaning effectively.
We have crafted our curriculum where we deliver text-led English units to ensure that children have a context for their writing, all written tasks have a clear purpose and children develop skills in writing in a variety of forms, the range and complexity of these increases as they move through the school, so that by year 6 children are confident to write in a wide range of forms for different purposes. Children have opportunities to write for different audiences, both real and imagined.
At Fairisle, we provide children with the opportunities to write for a variety of purposes. This helps them to understand why they are writing and the style of writing they need to use. Children will practise writing for the following purposes:
entertain
recount
inform
explain
discuss
instruct
The Writing Process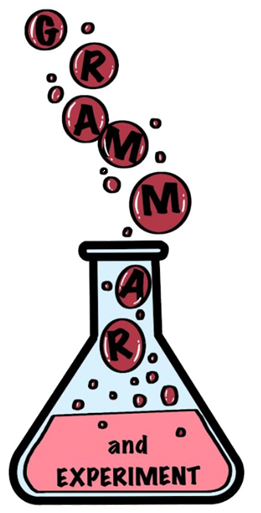 Grammar and experiment:
Children will revise grammar skills and learn new ones that are appropriate to the purpose and genre of their writing. Time is built in for them to practise and apply these skills, experimenting with their placement within sentences and paragraphs.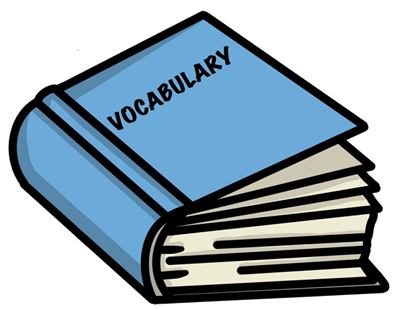 Vocabulary:
Children are exposed to the language and vocabulary structures of a particular genre. They will read a range of high level texts and unpick these to understand how the genre is composed before selecting the general and subject specific vocabulary for their own piece.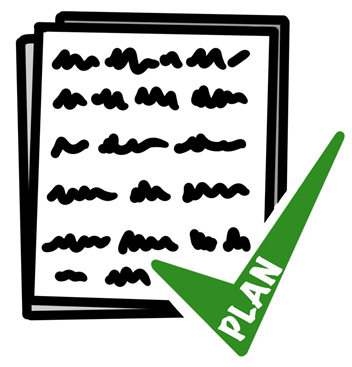 Planning:
Children will use the skills developed during the grammar and vocabulary stages to decide on the structure of their writing. This may involve organising ideas into paragraphs; deciding on subheadings; choosing the vocabulary that will be used at each stage and selecting where the taught grammar skills will fit in to their writing.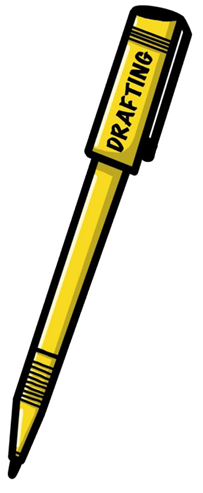 Drafting:
High quality teacher modelling will support children at the writing stage. By writing a model text with the children, teachers show children how to include the grammar focus, a variety of sentence structures and high level vocabulary. The children will focus on writing cohesively using their plan to help them.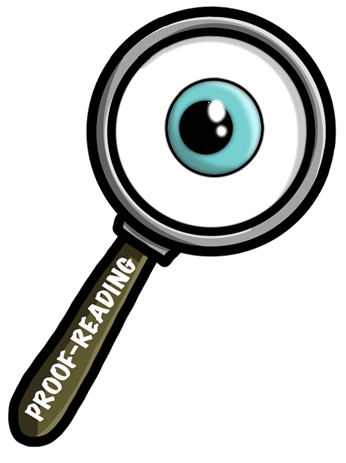 Proofreading:
Children will use a range of resources and strategies including peer support, reading aloud and reading work backwards to support them in checking their work for incorrect spellings and missing punctuation. They will also check that their sentences all make sense. Teacher feedback will enable children to edit their writing for cohesiveness.
Take a look at some of our writing.
Year 3: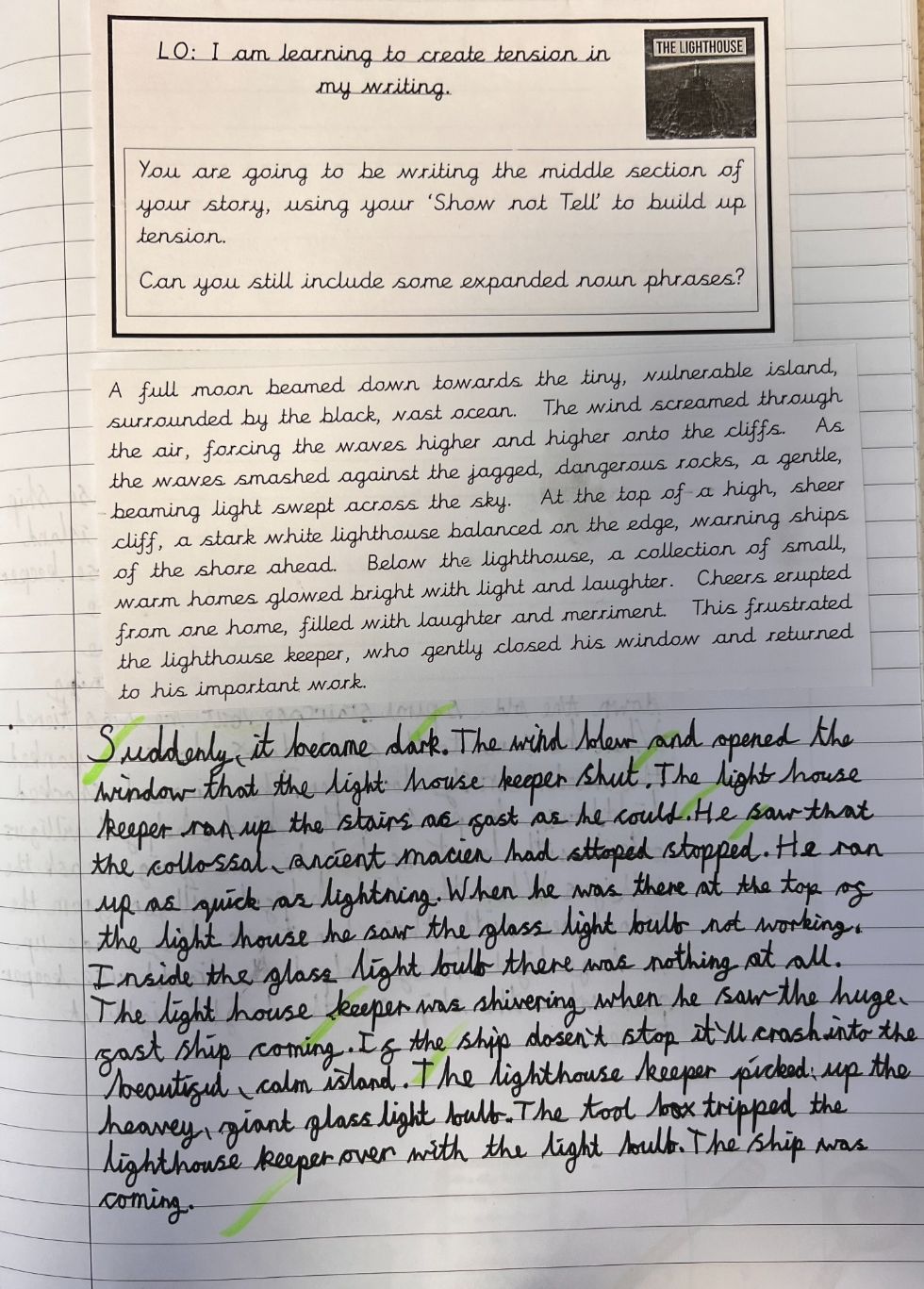 Year 4: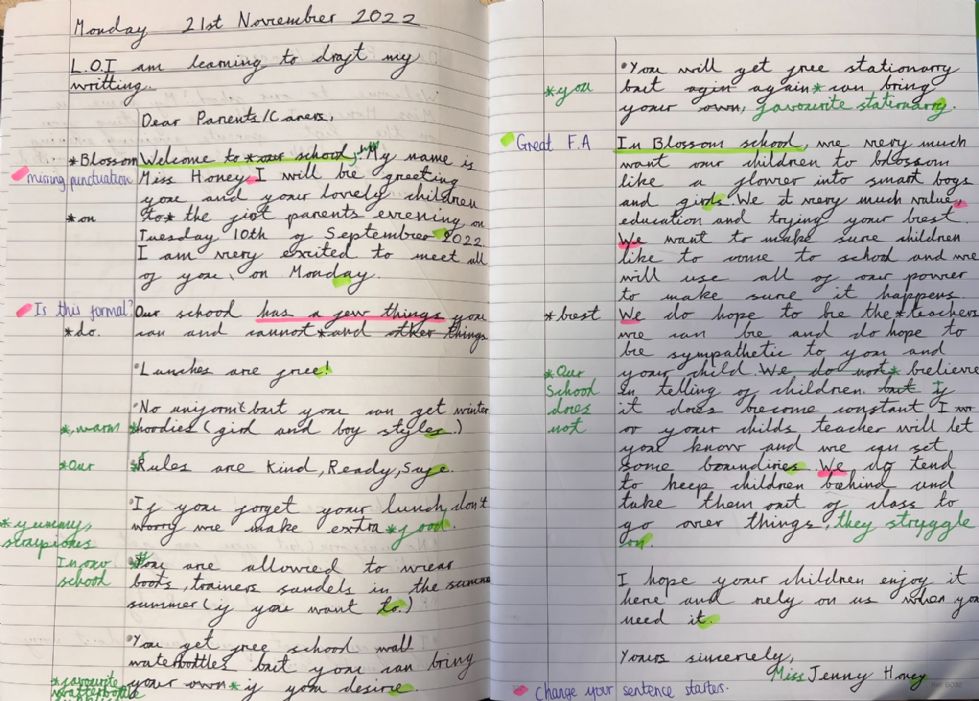 Year 5: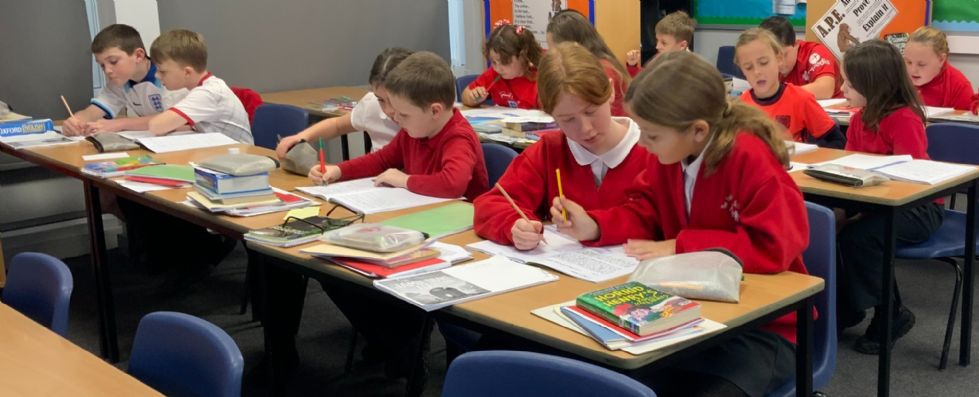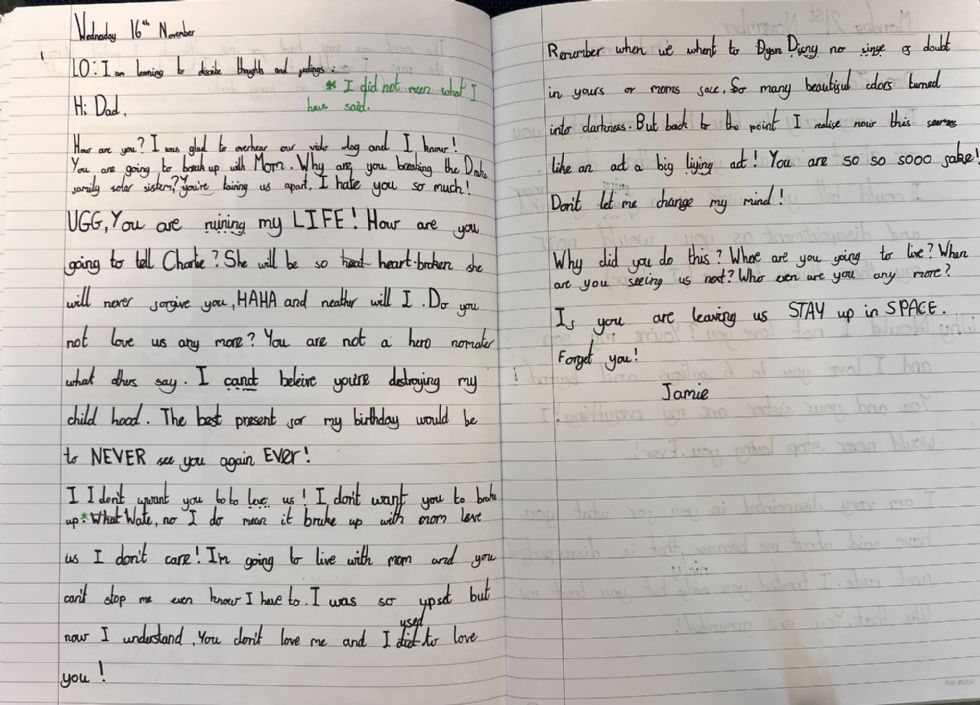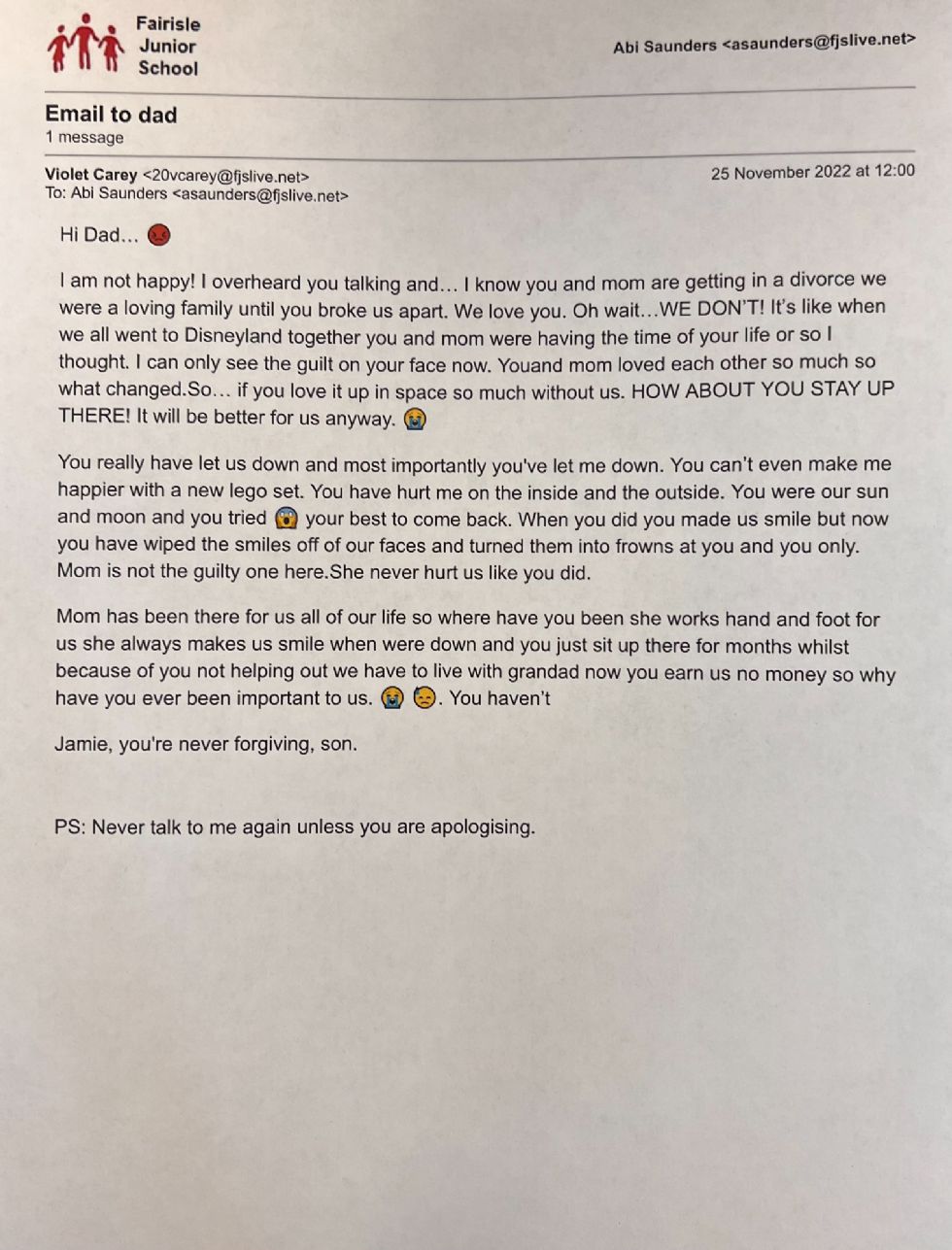 Year 6: