Computing
At Fairisle Junior School we have developed an exciting computing curriculum which aims to develop our children's use of technology across all subjects. We use technology to help children discover practical solutions to problems, broaden their horizons and allow them to express themselves creatively. We acknowledge the wonders of the Internet but place a lot of emphasis on teaching our children to be responsible 'digital' citizens and to keep themselves safe online.
Computing draws upon three elements:
Computer Science – How computer software is designed and programmed.
Information Technology – The using a range of existing programmes.
Digital Literacy – The skills, knowledge and understanding needed to be a responsible digital citizen.
Each of these are vital in preparing our children to thrive in the increasingly digital world we live in.
The following model is used when teaching computing:
Creating - Planning, making and evaluating
Tinkering - Trying things out
Debug - Correct mistakes (redo)
We give opportunities for children to become fluent with a range of digital tools. As children use technology, the skills of digital literacy will be modelled in order to educate our pupils to use technology positively, safely and responsibly.
Be Internet Legends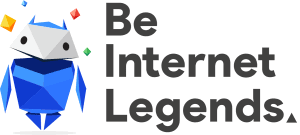 Across our school, the children use the Google's Be Internet Legends to help them make the right decisions when faced with different situations and risks online. Be Internet Legends empowers children to use the web safely and wisely, so they can be confident explorers of the online world. Children are advised to always talk to a trusted adult about what they do and see online.

The 'Be Internet Legends' advice forms the fundamental principles the children use to keep themselves safe online. As part of a rich and varied curriculum, each year group learns about different aspects of online safety including cyberbullying, privacy, wellbeing, copyright, self-image and managing online relationships. The learning is progressive as the children move through the year groups and is relevant to their age and ability. Our online curriculum is linked closely to our P.S.H.E. curriculum and the children consider how British Values are linked to their E-safety learning.