What your Child will Learn...
At Fairisle Junior School, the safety of your children is our priority. E-safety forms an ever increasing part of this and is therefore an integral part of our curriculum. We aim to develop children's understanding throughout their four years at our school so they begin by knowing how parents can keep them safe, to being able to take responsibility for keeping themselves safe online. Through their E-safety learning, the children will explore:
What is and is not acceptable behaviour when using technology both in school and at home
What to do if they feel unsafe online and who to talk to
The importance of keeping personal details private
Gaming safely (including PEGI ratings)
The dangers of social media
The issues surrounding copyright
Cyber-bullying, what this is and how to protect themselves and others
The importance of having permission and acknowledging when online content has been downloaded
We aim for our children to gain valuable life skills that will be useful to them now and in later life, setting them up for their future as responsible citizens. Our E-safety curriculum is linked closely to our SMSC curriculum. The children consider how the British Values are linked to all E-safety learning.
Each term, your children are part of an assembly that focuses on an aspect of E-Safety:
Autumn - Acceptable and unacceptable behaviour when using technology.
Spring - Staying safe on social media sites and issues around cyberbullying.
Summer - Staying safe when using a range of media including a focus on games consoles.
Ask your child about...
"Lock it, Block it, Show it, Tell it"

"E-safety non-negotiables"
You'll find the non-negotiables in the children's planners for them to refer to at home as well as at school.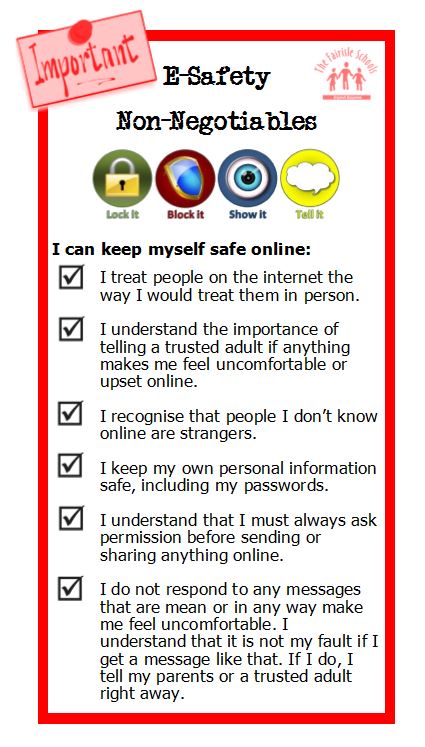 Here are some examples of E-safety learning from across the school:
Children in Year 3 have made their own PowerPoint presentations.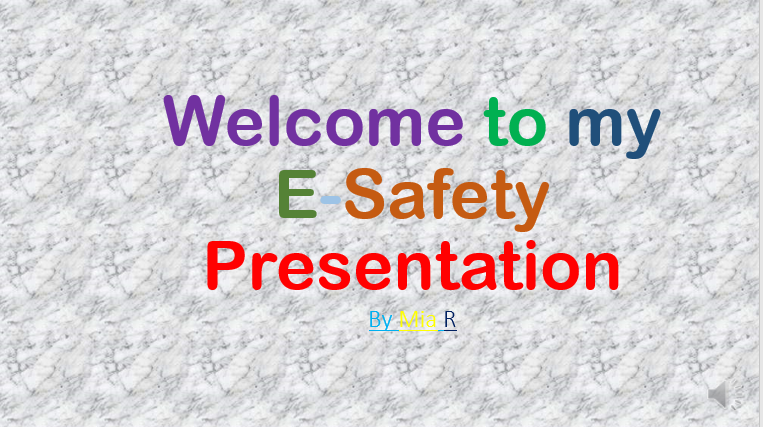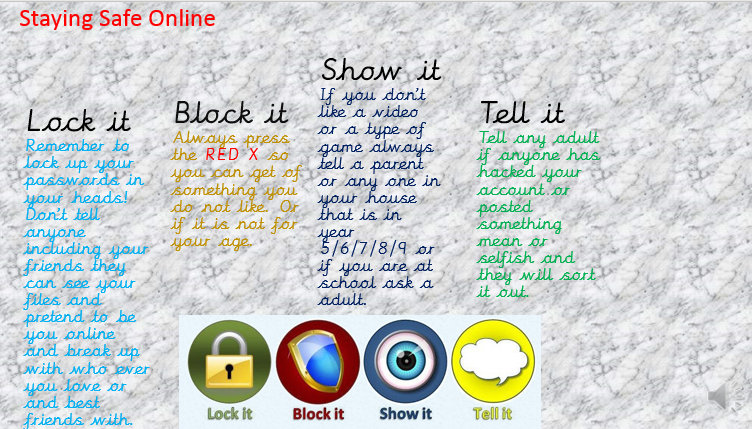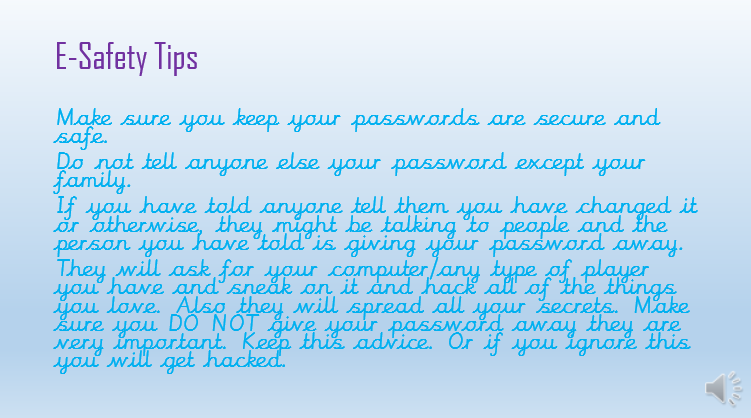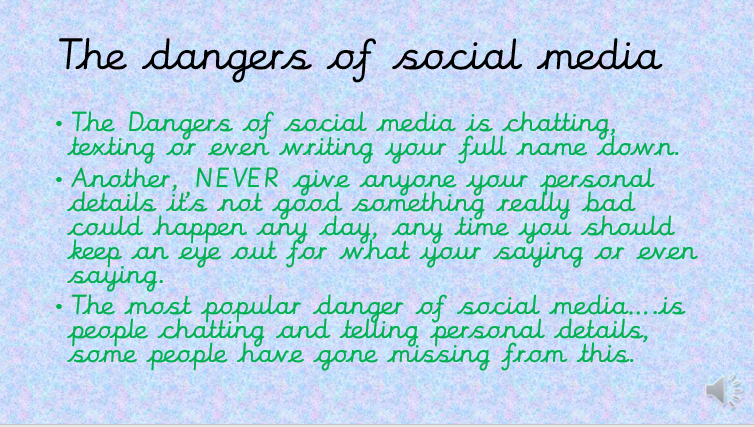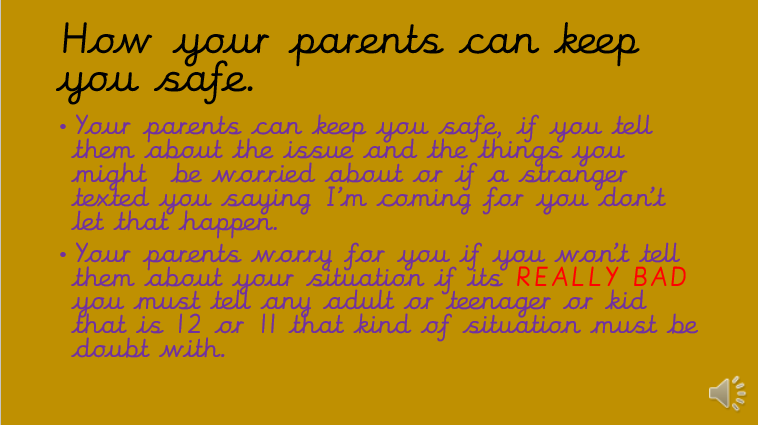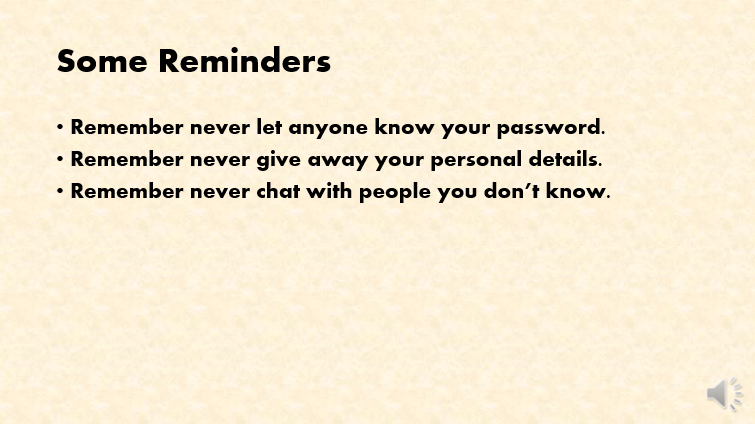 Year 5 have discovered what cyber-bullying is by looking at the case study of Jessica. They gave her advice.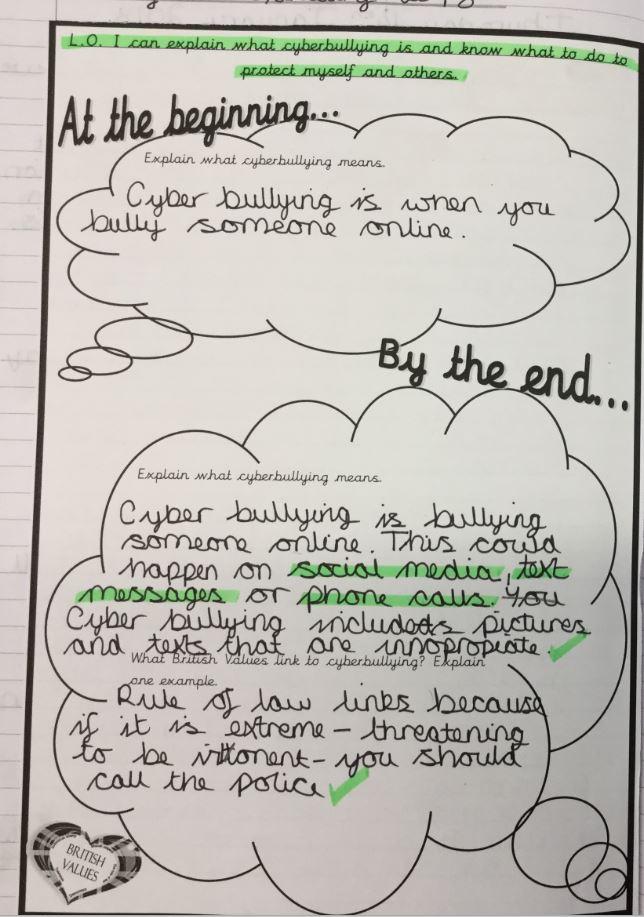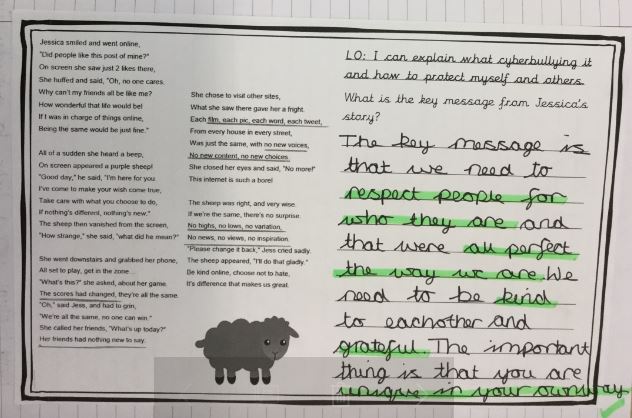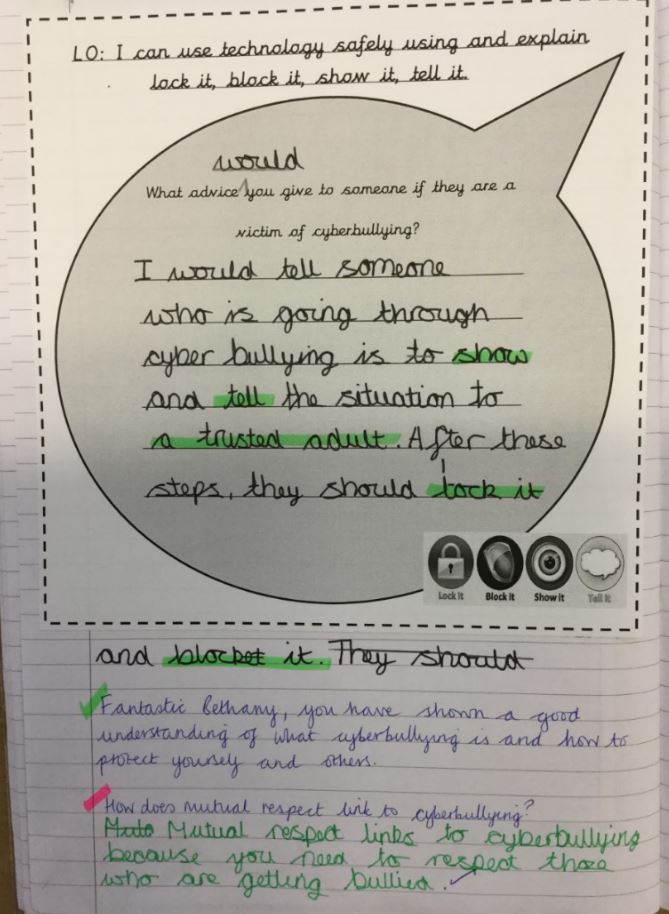 Year 6 have considered how to protect themselves from cyber-bullying.