COVID 19
Children can get coronavirus (COVID-19), but evidence shows that they seem to get it less often than adults, and it's usually less serious.
The main symptoms of COVID-19 are:
A high temperature;
A new, continuous cough – this means coughing a lot, for more than an hour, or 3 or more coughing episodes in 24 hours;
A loss or change to sense of smell or taste – this means they cannot smell or taste anything, or things smell or taste different to normal.
Do not send your child to school if:
They are showing one or more coronavirus (COVID-19) symptoms;
They have had a positive test result;
There are other reasons requiring them to stay at home, for example, they are required to quarantine, or they are awaiting their PCR result after a positive lateral flow test.
Parents only need to get a test for their child if the child has ANY of the coronavirus symptoms or has been asked to get tested. This will help make sure people who need a test can get one.
Please contact the school as soon as you can on 023 8073 3415 during school time or email covid@fjslive.net any time to notify and update us on test results or symptoms.
Please see below for our most up to date Risk Assessment and Contingency Plan.
Here is the latest Department for Education Schools' Operational Guidance.
Below is our 'Warn and Inform' letter that we send to parents when there is a positive case in their child's class.
Coronavirus Flowchart - What You Need To Know: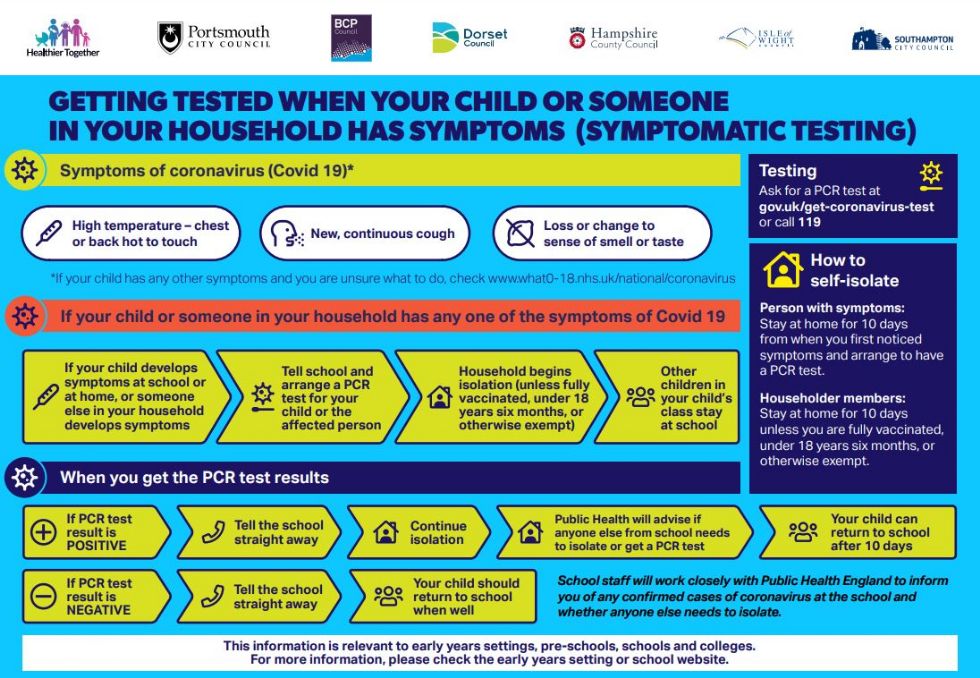 For further advice please call the NHS COVID-19 helpline on 119.