Staying Safe Online

Lock It

This is about keeping personal information secure:

usernames and passwords (not telling anyone your password because they can see your files and could pretend to be you).
personal details (not giving out personal information to anyone online or typing it into online forms)..

Block It

This is about blocking rude or nasty messages. It's about blocking bad websites, not downloading anything you're unsure about, and not clicking on any links or pictures you don't know about.

Show It

This is about showing an adult if you come across anything that makes you feel uncomfortable or is inappropriate. It's also understanding that you know there are some things you shouldn't be looking at. This could be a website, a picture, a message or a video.

Tell It

This is about telling an adult if you feel you are being bullied or upset online. The point here is that cyberbullying is just the same as bullying in the real world - you shouldn't have to put up with it and it can be stopped.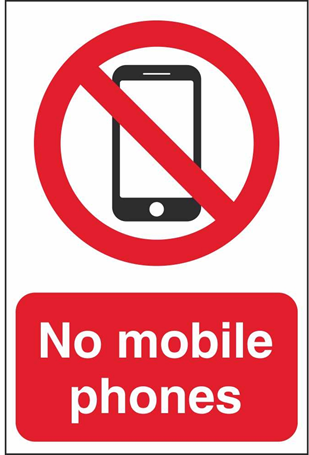 Please remember to leave mobile phones at home.
They are not allowed in school under any circumstances.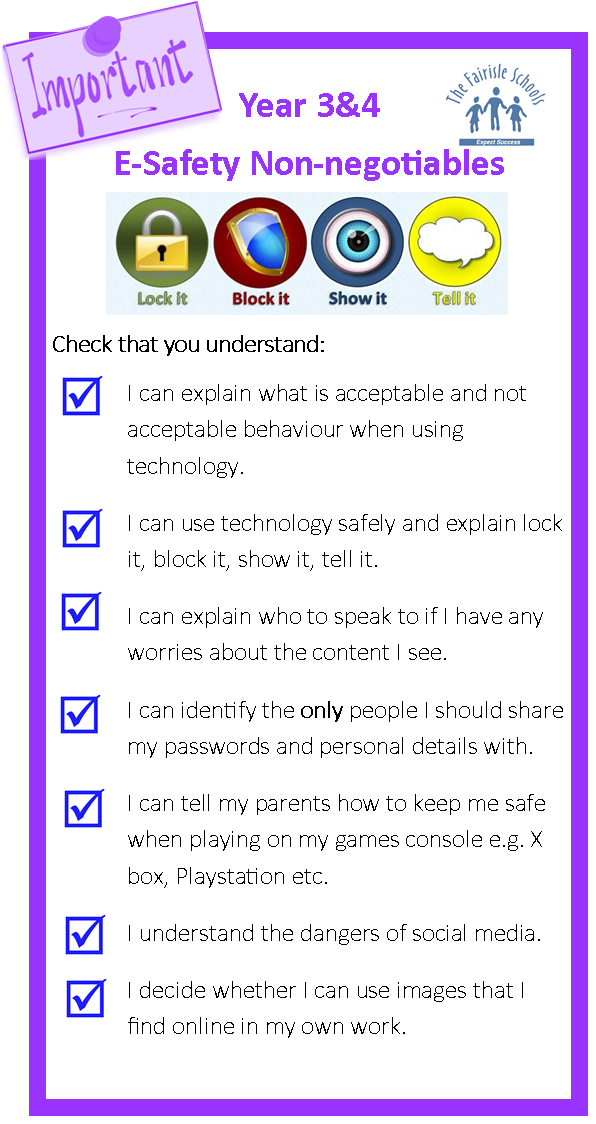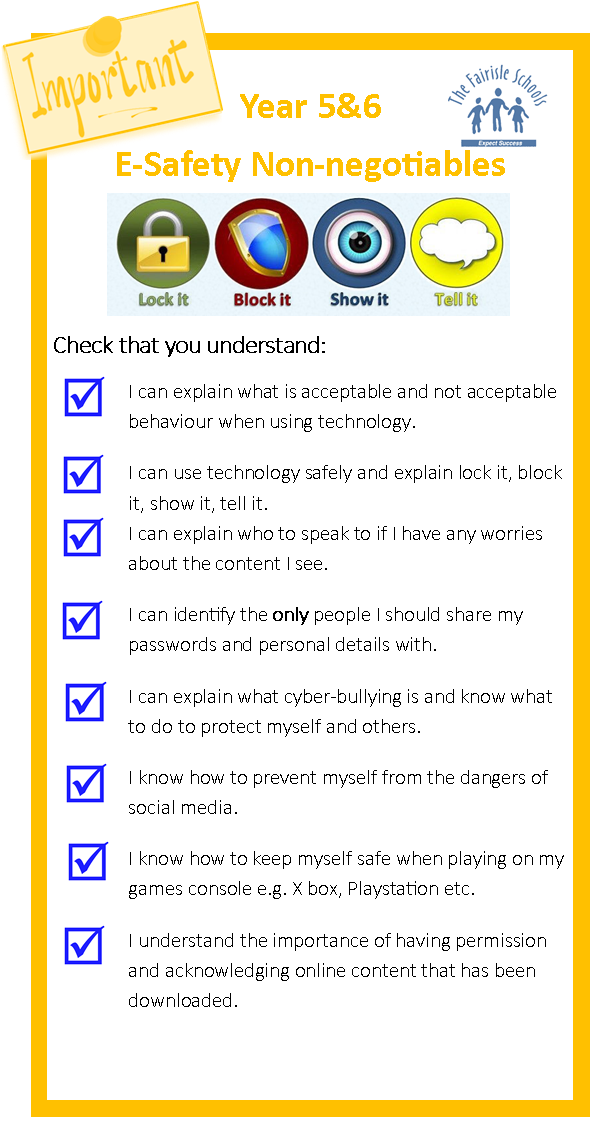 ---
Watch Cyberbullying: A Newsround Special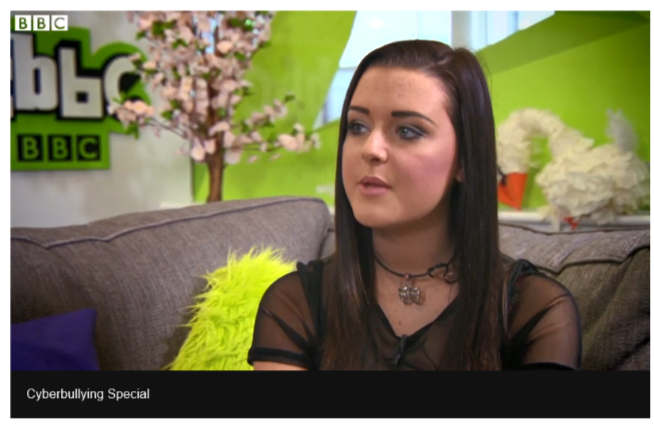 ---
---