Special Educational Needs
This is our school's Information Report.
It tells you more about how our school could support your child if they have a special educational need or disability.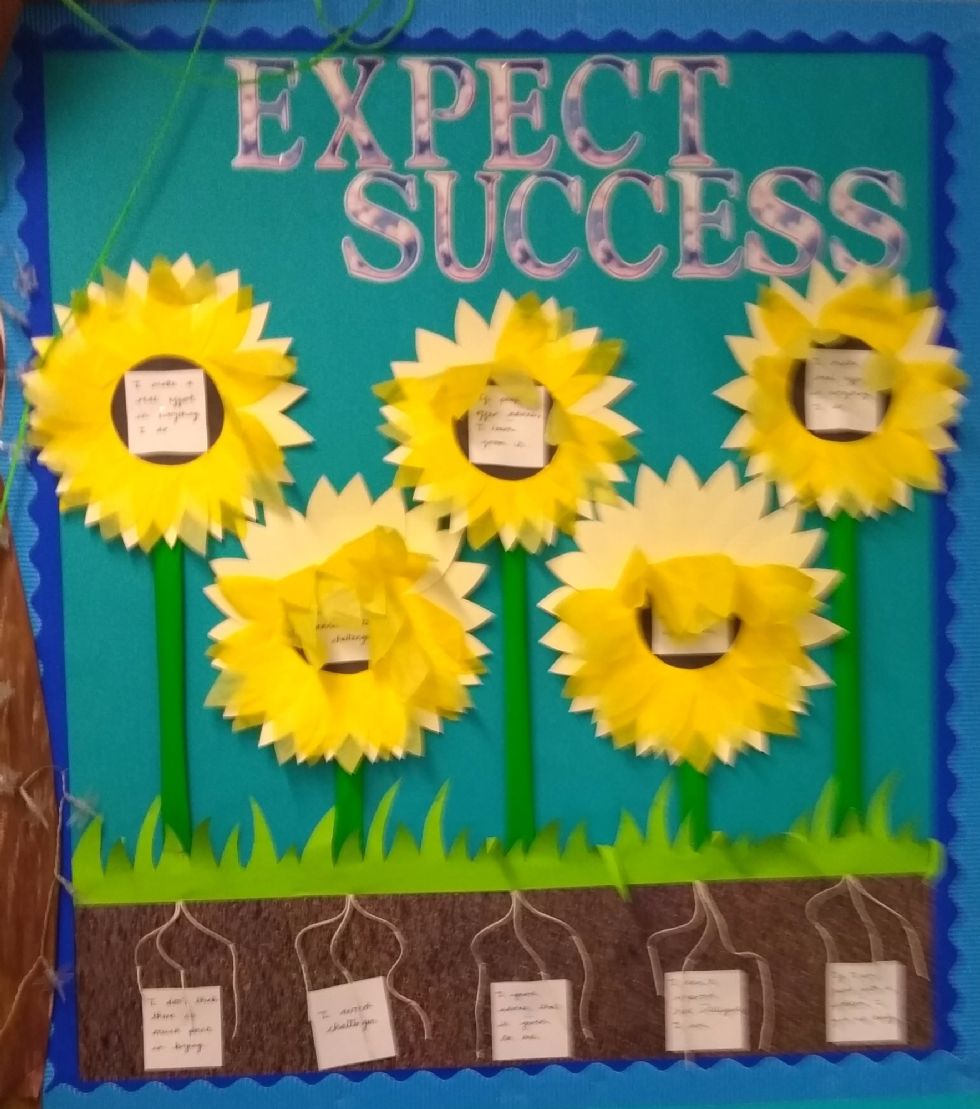 What type of school are you, what special educational needs do you cater for and are there eligibility criteria?
Firstly, welcome to Fairisle Junior School, and thank you for taking the time to read about what we can offer.
We are a mainstream school. The school is proud to be able to include children with a range of needs including:
communication and interaction
cognition and learning
social, emotional and mental health
sensory and/or physical needs
We are fully committed to including these children and serving our whole community.
Fairisle Junior School has an extremely inclusive ethos. And this doesn't just mean our children, but our families and visitors also. We have countless success stories here at Fairisle – from children with mental health difficulties to children with complex physical disabilities. Going out of our way to support you and your child is at the heart of what we do.
The school does not have eligibility criteria.
How does your education setting know if children/young people need extra help and what do I do if I think my child has special educational needs?
This is decided on an individual basis by the class teacher and Assistant Headteacher. We use information from:
Most importantly – you and your child
Assessments
Our feeder Infant Schools
Staff working with the children
Outside agencies (e.g. Social Services, Child and Adolescent Mental Health Service, Occupational Therapy, Speech and Language Therapy, Physiotherapy, Southampton Advisory Outreach Service, Southampton Inclusion Partnership)
Educational Psychologists
If you feel your child may need extra help or has special educational needs, contact the class teacher in the first instance. If you need further help and advice contact the Assistant Headteacher. We are all here to help.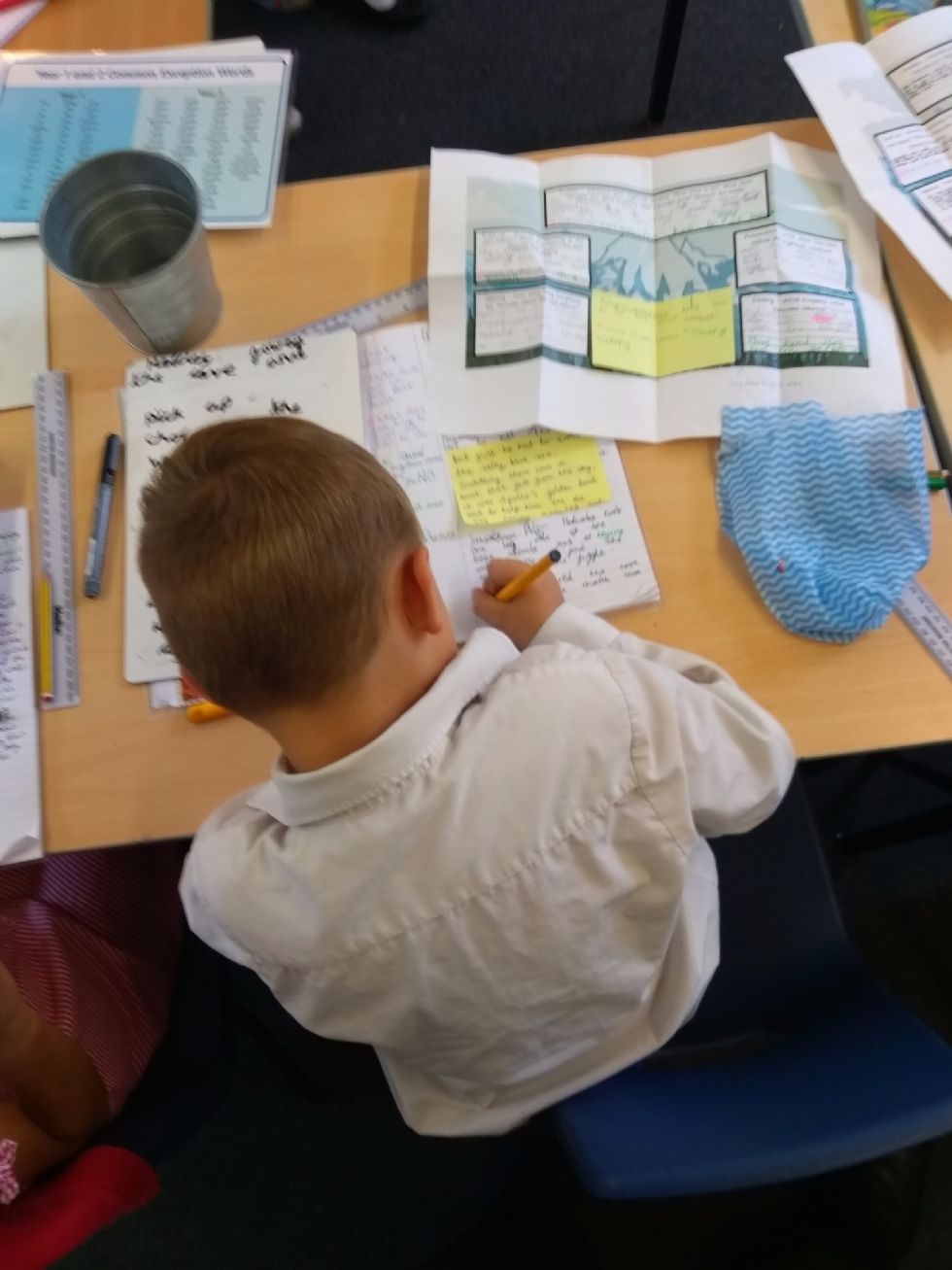 How will both you and I know how my child/young person is doing and how will you help me to support my child / young person's learning?
The school holds three parents' evenings each year. There is an in depth annual report sent home in the summer term. However, you can also contact your child's teacher at any point for further information – you do not have to wait for parents' evening!
If you need support accessing a parents evening or similar please do not hesitate to get in touch – we will do everything we can to help.
If your child has a Statement of Special Educational Needs or an Education Health and Care Plan these are reviewed annually at a multi-agency meeting. Children are set short term targets relating and these are monitored regularly in class and new targets set. We will guide you through the whole process and support you in stating your views. The child also fully participates in this process.
All children with SEND have a Pupil Passport and Learning Plan.
A Pupil Passport is reviewed each term. It details the child's own views on their learning and their wishes and needs. The teacher also comments on best practice for supporting the child.
A Learning Plan is reviewed each half-term. Targets are set for the child to run over the half-term. The child is consulted on their targets and their views recorded. The targets are reviewed at the end of the half-term. You can login and view their targets and comment at any time. Full details are provided on a letter sent out at the beginning of the school year.
Homework is set half-termly and is an open task closely linked to classroom learning. This means your child can access homework tasks and be creative in their approach. Your teacher will be happy to help make homework an enjoyable learning experience for your child – see them if you need help!
Your child is expected to read daily to an adult and to have their School Planner completed with your signature to record this. We have a school reading scheme with books accessible for all children.
They are also expected to work on their multiplication table targets. We produce a booklet packed with advice on this.
Progress is tracked by the Assistant Headteacher. The school has a link SEND governor.
How will the education setting staff support my child / young person?
All staff are trained to work with children with Special Educational Needs. They aim to fully include your child through differentiating lessons and promoting independent, resilient and robust learners.
On a daily basis class teachers are responsible for supporting your child. This is overseen by the Assistant Headteacher for Welfare & Inclusion.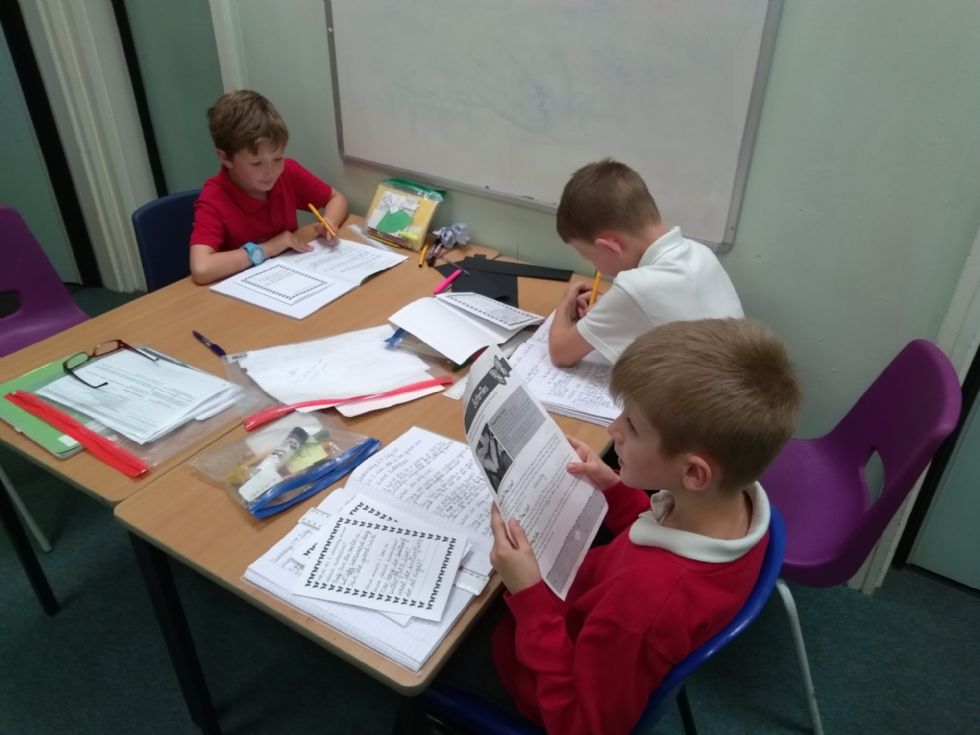 How will the curriculum at your education setting be matched to my child / young person's needs?
The school will endeavour to include all children in the school's curriculum, making reasonable adaptations and differentiating lessons. If your child has more complex needs they may need a highly personalised curriculum. We believe in your children leaving ready for whatever secondary school they may attend, and equipped with life skills ready for later years.
Full details on the school curriculum are sent out at the start of each half-term and available on our school website.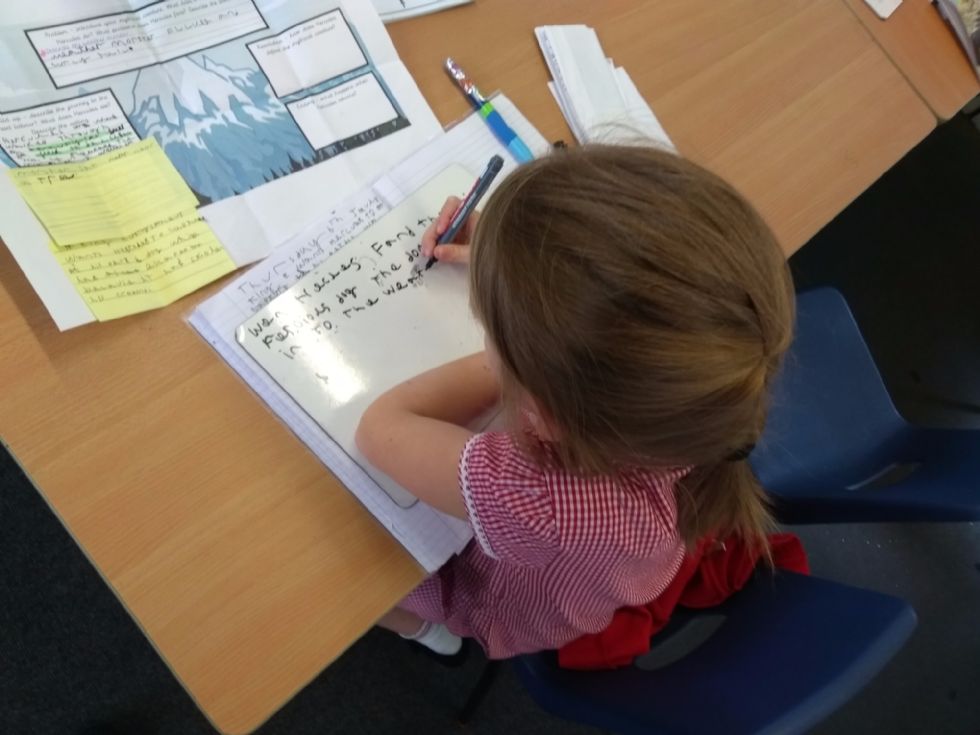 How is the decision made about what type and how much support my child /young person will receive?
Support is bespoke to the needs of your child.
First of all, Fairisle Junior School is determined to develop independent, resilient and robust learners through high quality teaching delivered by the class teacher. We call this 'Quality First Teaching'.
Where additional targeted support would be beneficial the school will make use of internal resources – e.g. from our specialist Maths & English Teaching Assistants.
If your child needs any further support we may apply for an Education, Health and Care Plan. If you would like more information about this please visit:
Access arrangements for the end of Key Stage tests are determined by the Department for Education's most recent procedures.
All of these processes are overseen by the Assistant Headteacher.
How will my child / young person be included in activities including trips run by your setting?
We will make all reasonable adjustments so that children with SEND can attend school trips, residentials and extra-curricular activities.
We work in partnership with Hampshire County Council EVOLVE – they support the school in managing school trips and residentials.
Lunchtime and breaktime support can be arranged where required but this is dependent on funding and the level of need. For example, we may seek additional funding at a child's EHCP Annual Review.
What support will there be for my child's overall wellbeing?
The school is committed to the good mental health of all children. The Assistant Headteacher is fully trained on identifying and supporting children with mental health needs, and will make referrals to CAMHS as required and work with all other agencies to support children.
The school employs an Inclusion Assistant who can provide ongoing pastoral support to children.
The school's Admin Assistant works in partnership with the Assistant Headteacher on attendance and punctuality. We fully include parents in our aims to raise attendance and promote punctuality.
We work alongside Children's Services and our Education Welfare Officer to support families. We access all outside agencies that we feel will benefit your child – for example 'Young Carers', 'No Limits' etc.
All staff have high expectations of pupil behaviour. We aim for high levels of motivation and engagement from all children throughout the school day. Through this approach the school seeks to avoid exclusions. We are proud of our extremely low number of exclusions.
The school has a detailed Medical Policy and we work closely with our school nurse and medical professionals to include children with medical needs.
Children with SEND are included as fully as possible in roles of responsibility and valued as members of a highly inclusive school.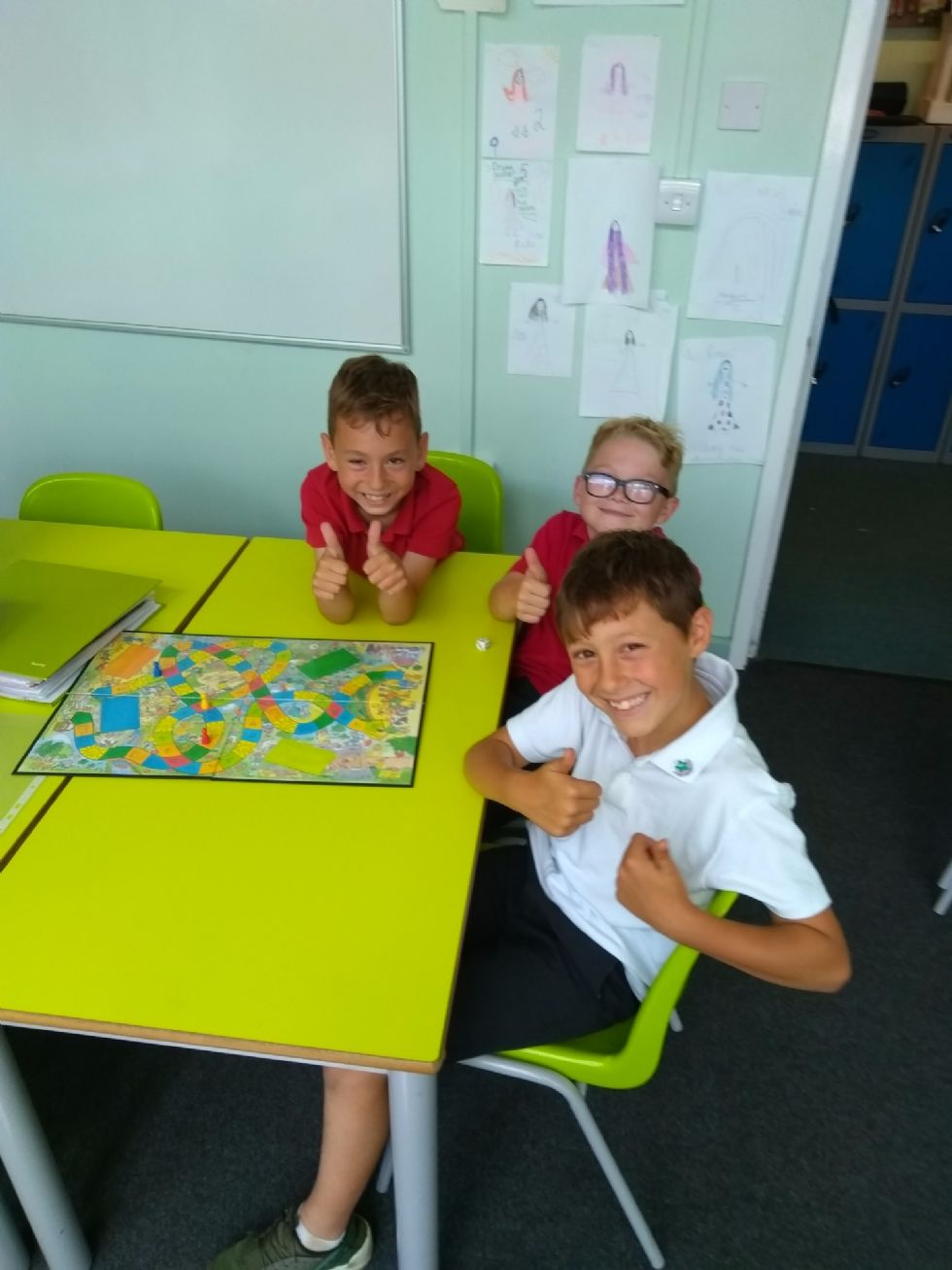 What training is provided for staff supporting children and young people with SEND?
The exact nature and timing of staff training is dependent on current school priorities and the needs of specific children or groups of children.
Examples of CPD accessed in the past two years include:
Training on autism
Training on ADHD
Supporting lower attaining children in English
Supporting lower attaining children in Maths
Visits to local Special Schools
Mental Health
Target setting for children with SEND
Inclusion Conference
SENCO Conference
Whole school Therapeutic Services Inset
Whole school behaviour management Inset
Coaching for Teaching Assistants from the Portswood Teaching School Alliance
Bespoke support for staff from Southampton Advisory Outreach Service
Consultation work from Southampton Psychology Service
Attachment training – Fairisle Junior School is an SCC 'Attachment Aware School'
'Welcome Project' in conjunction with Southampton Psychology Service
'Paired Reading' and 'Paired Thinking' training
'Precision Teaching' training
Phonics training
Bespoke whole school support on Speech, Language and Communication from Speech & Language Therapists
The school regularly receives training from professionals with expertise in special educational needs. Staff may also attend externally run courses. The Assistant Headteacher also delivers staff training and provides support and advice.
In cases where your child requires physiotherapy, speech and language therapy or occupational therapy, training is provided to staff working with the child.
The Assistant Headteacher has completed the National Senco Accreditation and is a member of both the federation group on SEND and the Portswood Teaching School Alliance Inclusion Group.
How accessible is your education setting (indoors and outdoors)?
The school works with families, outside agencies and the local authority to make our setting as inclusive as possible. We will make all reasonable adjustments so that your child can access as much of our setting as possible.
The school has disabled toilets.
The school is on two floors but has a lift. Children may use this with a supporting letter from a medical practitioner.
How are parents / young people currently involved in your education setting? How can I get involved and who can I contact for further information?
Child and parent voice is vital to the success of children with SEND. Please see above for details on how we do this, particularly through our Learning Plans and Pupil Passports.
The school seeks parent/carer support and keeps a record of all parents who have a skill to offer and can volunteer. Please contact your child's teacher if this is of interest – you would be greatly welcomed!
Every term parents are invited to join us in a specific curricular area – for example Maths, Reading, PE and D&T are examples of parent's days we have recently held. Here you will be working to support your child in class.
Each class has a 'Learning Leader'. This is a representative who airs their views. The school is also working towards becoming a rights respecting school.
Children are also regularly asked for their opinion on a variety of aspects of school life – e.g. by subject leaders, the Headteacher.
The school also has a 'Welcome Committee'. The Committee works to bring about a sense of school community and includes representation from a parent governor.
What steps should I take if I have a concern about the school's SEND provision?
We always like the opportunity to help in the first instance. In fact, we work extremely hard to prevent ever reaching the point of a concern.
However, in the first instance, in the case of a concern, please contact the Assistant Headteacher for Welfare & Inclusion.
However, if you remain unhappy or have a complaint please follow the school's complaints policy as published on the school website or available in hard copy at the school office.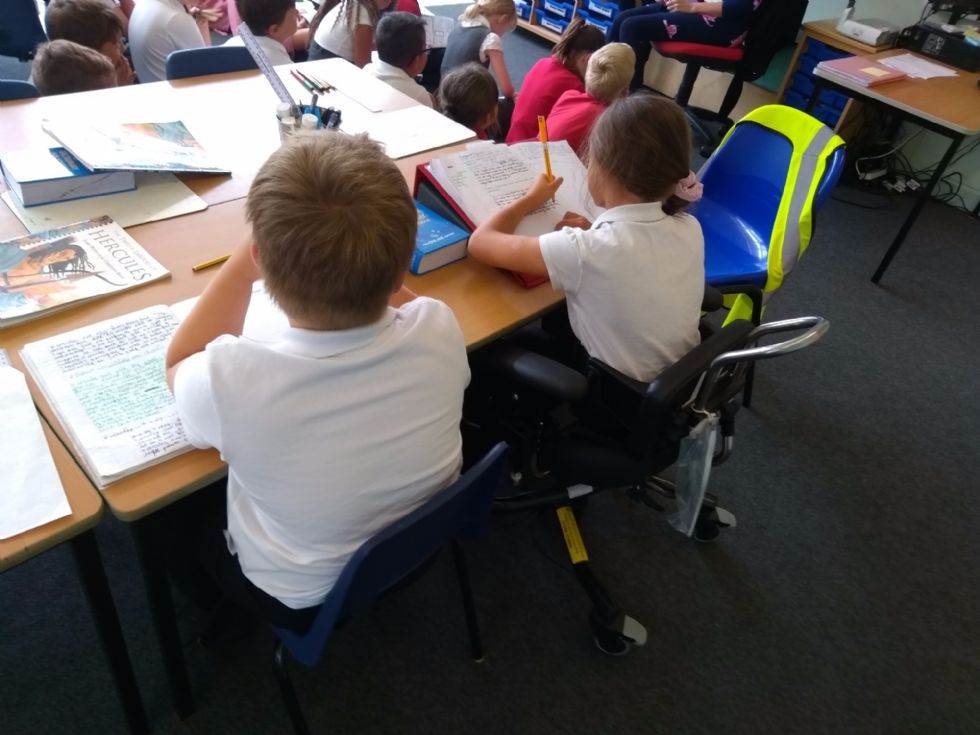 What specialist services and expertise are available at or accessed by the school?
The school accesses:
Southampton Psychology Service
Solent CAMHS (Child and Adolescent Mental Health Services)
Southampton Inclusion Partnership
Southampton Advisory Outreach Service
External advisors with a specialism in SEND
Jigsaw
Social Services
Physiotherapy, Occupational Therapy and Speech, Language and Communication Therapy
If you wish to access support services please contact the Assistant Headteacher.
How will the school prepare and support my child / young person to join the school, transfer to a new school, or transition to the next stage of life?
The new school will be invited to a multi-agency transition meeting in advance of the change of school. At this a plan will be made for transition to meet the needs of the child, which may include additional visits, social stories etc. We have excellent relationships with all local schools and are fully committed to ensuring our children leave 'Secondary Ready'.
Where can I get further information about services for my child / young person?
If you need further information do not hesitate to get in touch with the school's Assistant Headteacher, Robin Hayes. His details are below:
E-Mail: senco@fjslive.net
Telephone: 02380-733415
Please also follow this link on the school website to Southampton City Council's local offer.