Music
At Fairisle Junior School, we value Music as an extremely influential area of the curriculum, whereby children can express themselves and develop their emotional literacy. Discover The Music provide the children with a broad and balanced curriculum, where the children will be exposed to a range of instruments and techniques to improve their understanding of the world of music education. Children will also begin to cultivate opinions on music, through listening to a range of genres. In providing children with plenty of opportunities to develop their musical awareness, we hope to instil an intrinsic love for the subject.
Discover the Music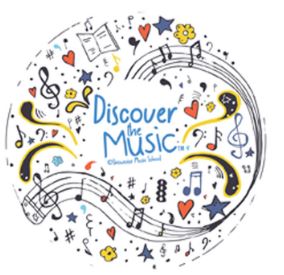 Discover the Music is a brand new curriculum programme aimed at providing children with an engaging, progressive and modern musical environment. In Year 3, children learn to play the recorder in preparation for Year 4 where they are guided through the orchestral world of playing. Children are split into 6 groups of instruments across the year including trumpet, trombone, clarinet, flute, glockenspiel and guitar. In Year 5, children focus largely on cultural elements of music, focussing on increased rhythmic skills using voice and percussion. This prepares pupils for their final year where their voice and ukuleles take centre stage, with the year group performing popular songs combining the skills of their entire musical journey.
Throughout the entire programme, and across all year groups, children are provided with challenges in composing music, improvising music, listening to and appraising music from a wide range of cultures and genres, and, each year group has the opportunity to showcase their singing talents.
Discover the Music is taught by specialist music teachers from the Showcase Music School, who created the programme that we use.
Here are the Discover the Music curriculum overview: