Spring 2
Year 6 Spring 2 Curriculum Snapshot:
"This half term, Year 6 have been embracing their inner authors and we have had the opportunity to write whatever we desired. We have also been developing our descriptive writing skills as well as this, we have written survival stories, following on from last half term's learning. Some of us have been writing to Mr Woods in an attempt to convince him to adapt and improve the P.E. curriculum - we are awaiting his response! We have been revisiting a variety of topics in maths such as properties of shape, fractions and the four operations so that we feel confident and ready for our upcoming End of Key Stage 2 tests. We've also been enjoying our P.E. sessions and have learned some new skills in basketball."
Jaigon-Rae, CJ and Ollie (Year 6 Learning Leaders)
Rafael and Ruby have written detailed descriptions about a ship in stormy weather: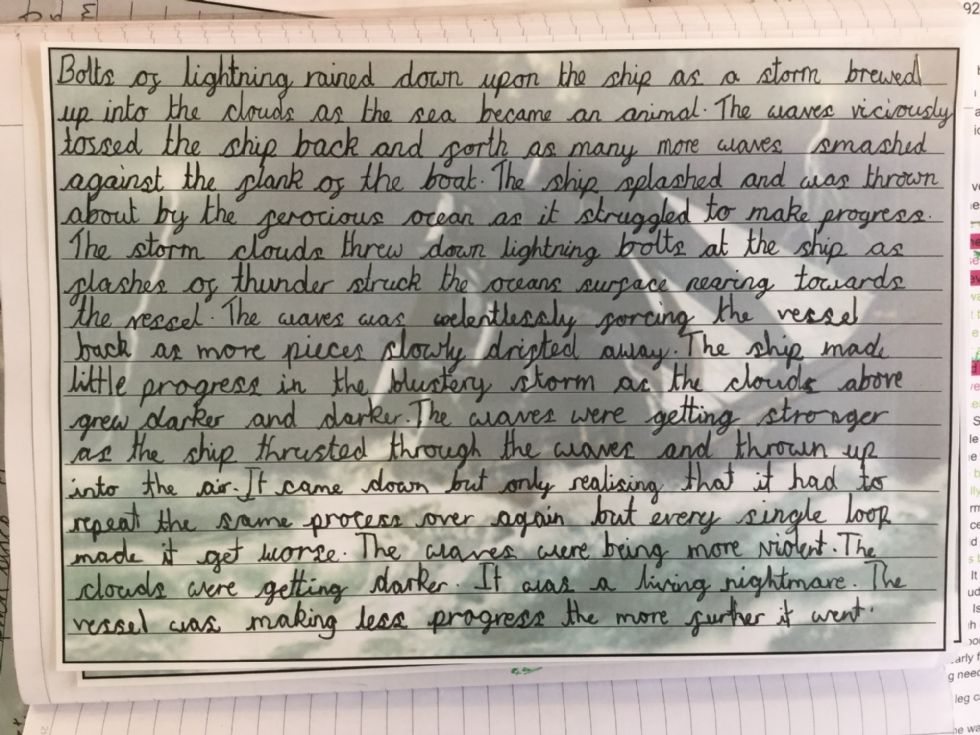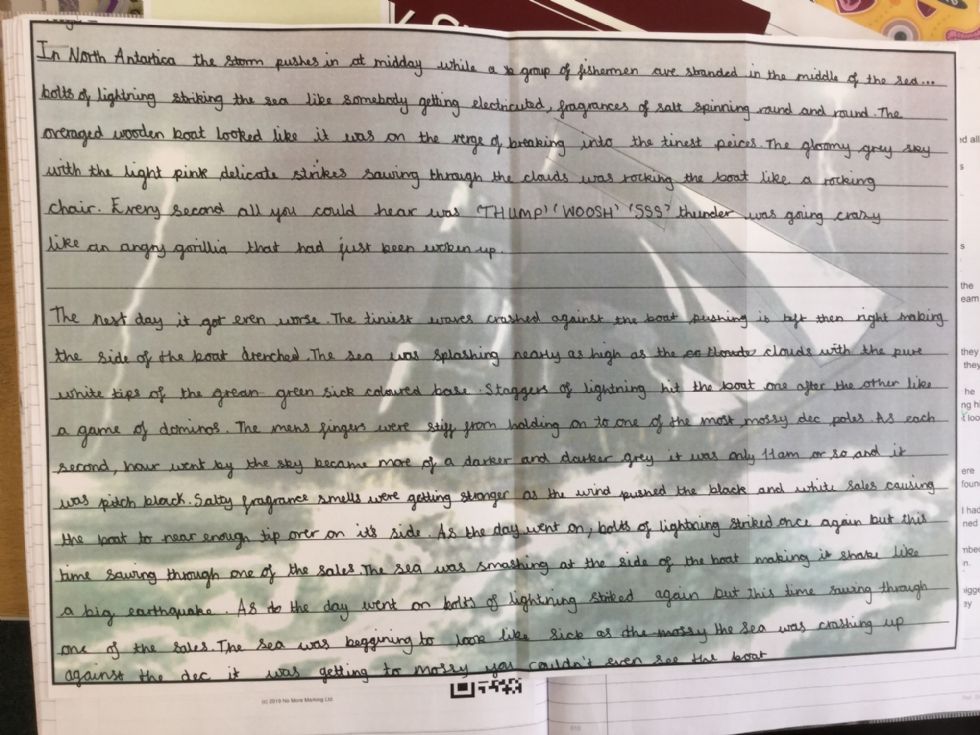 We have been trying to improve the cohesion ('the flow') of our writing by using a number of different skills such as adverbials, synonyms and pronouns: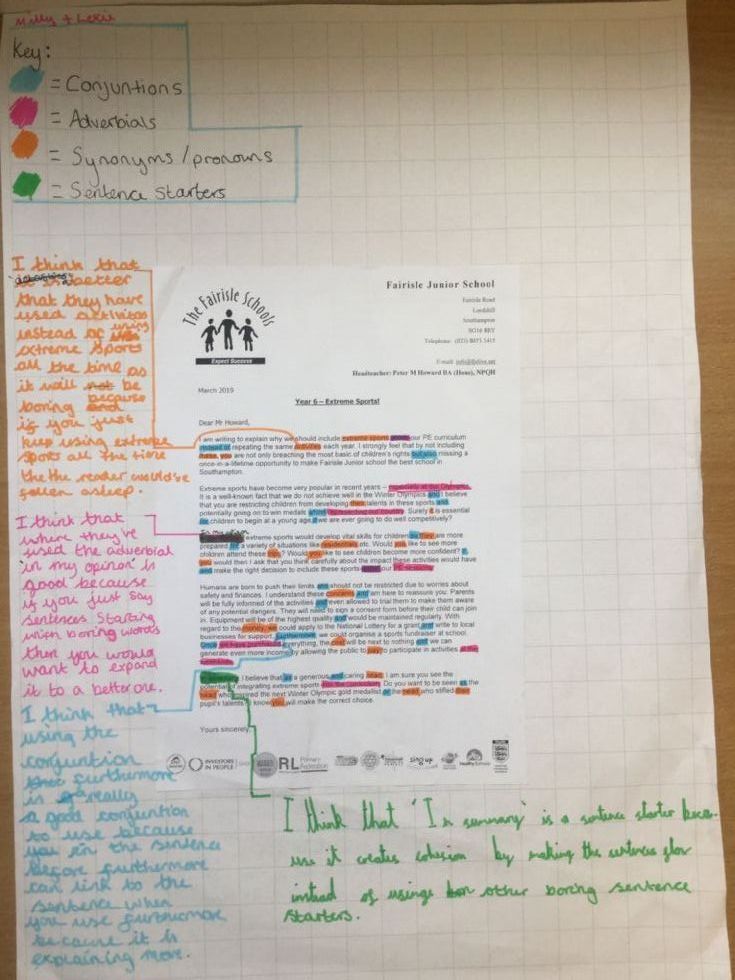 Natalia, Oliver, Ben, Jessica and Mati's survival stories: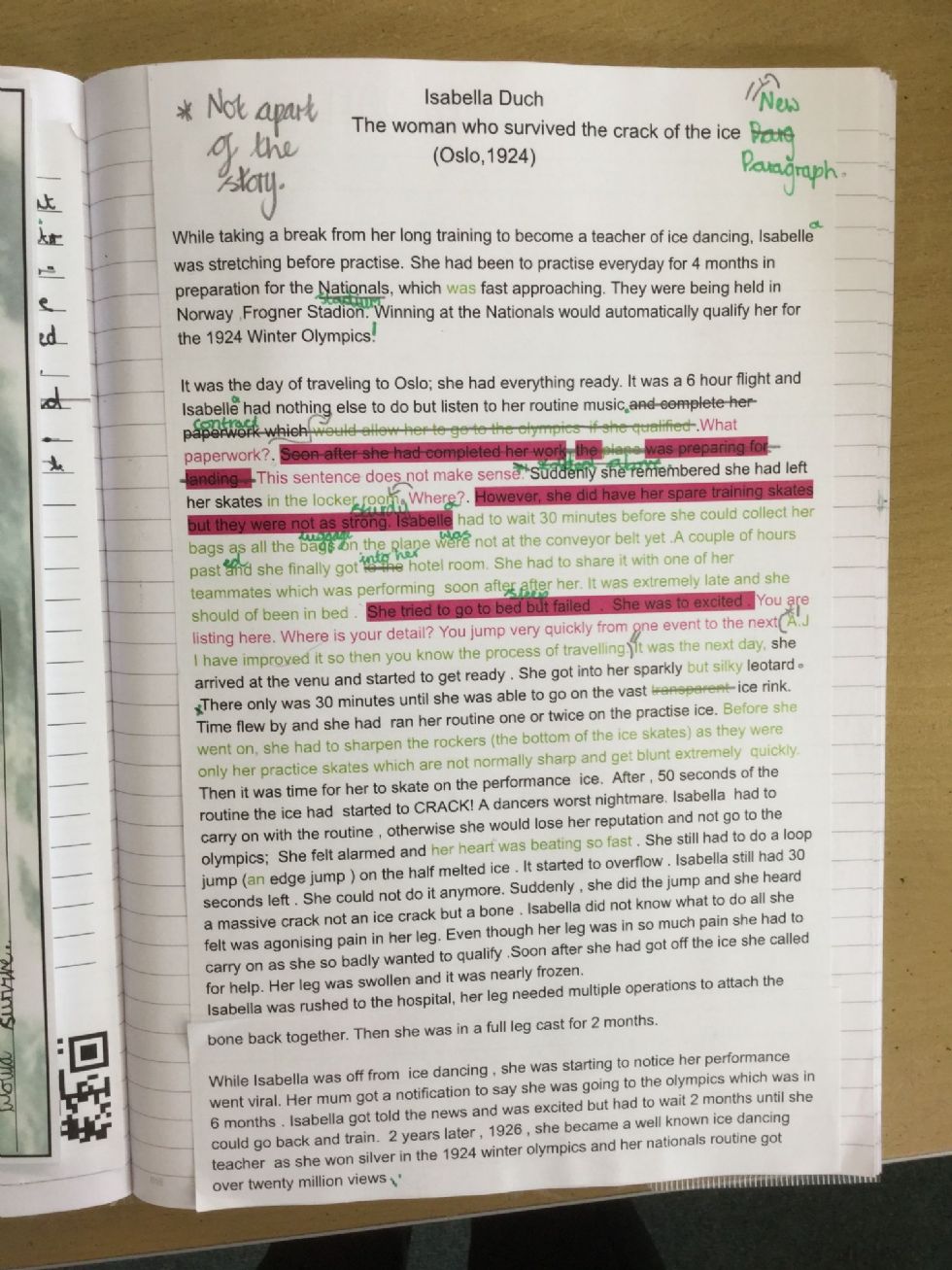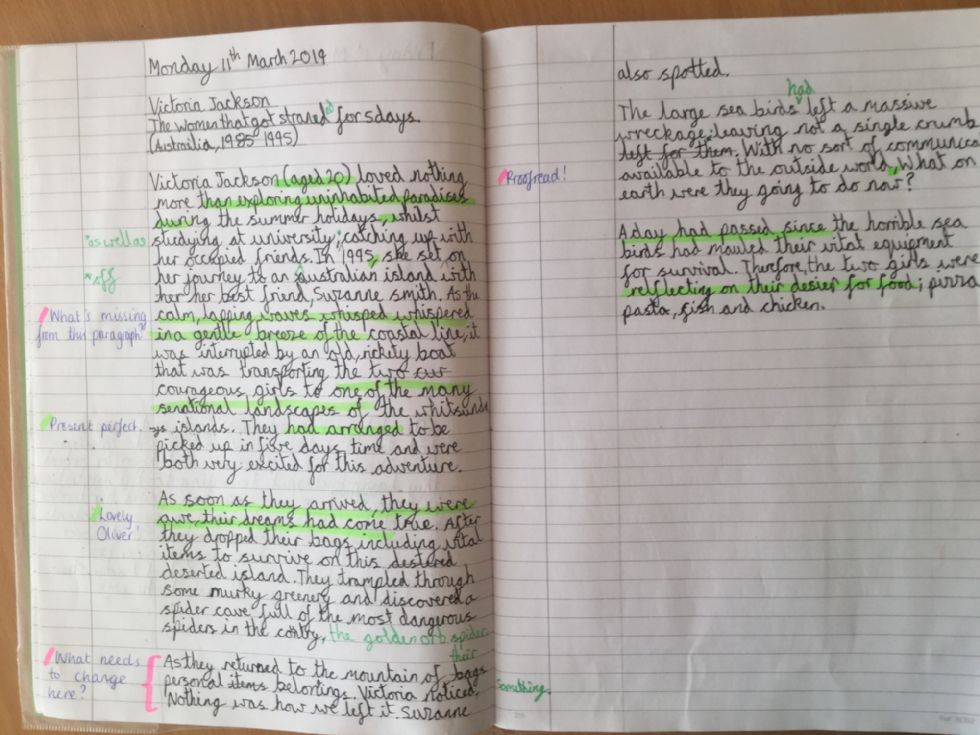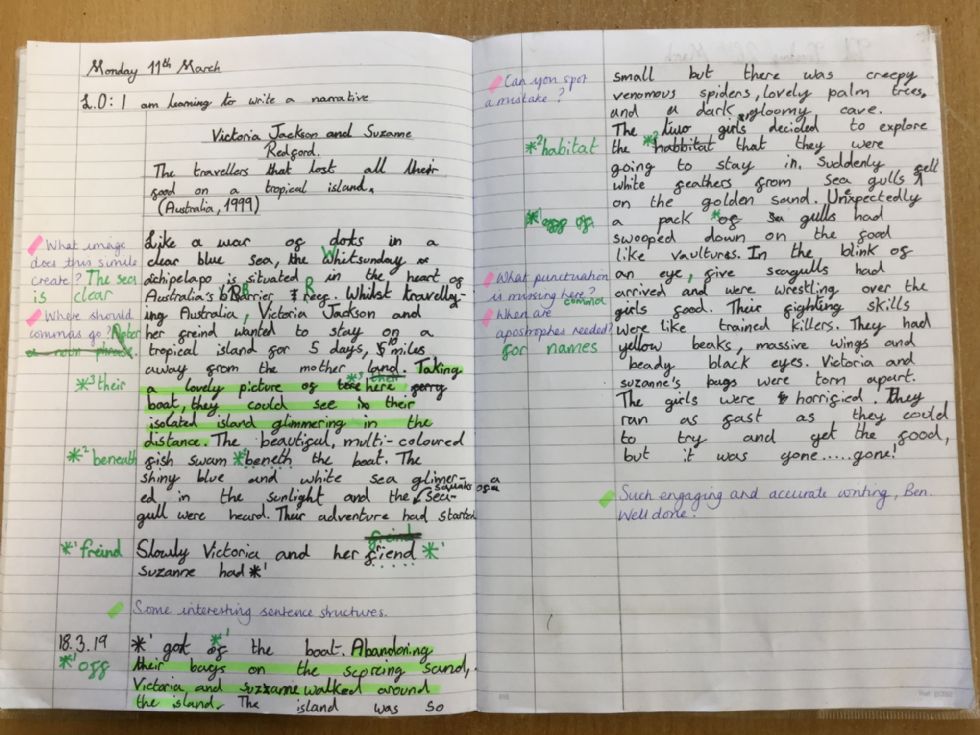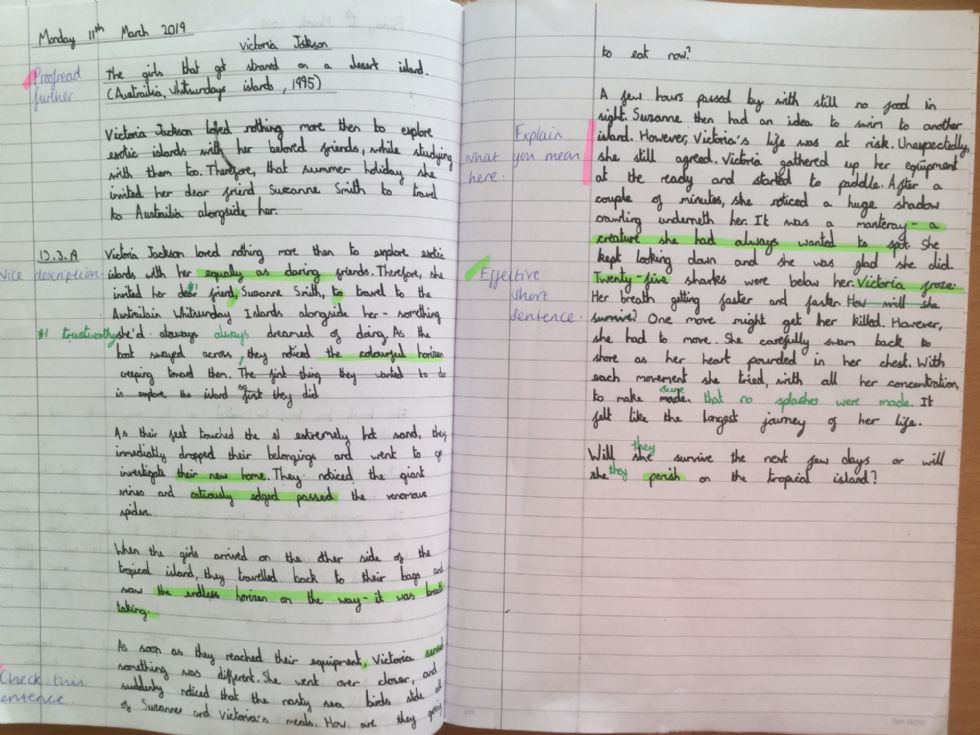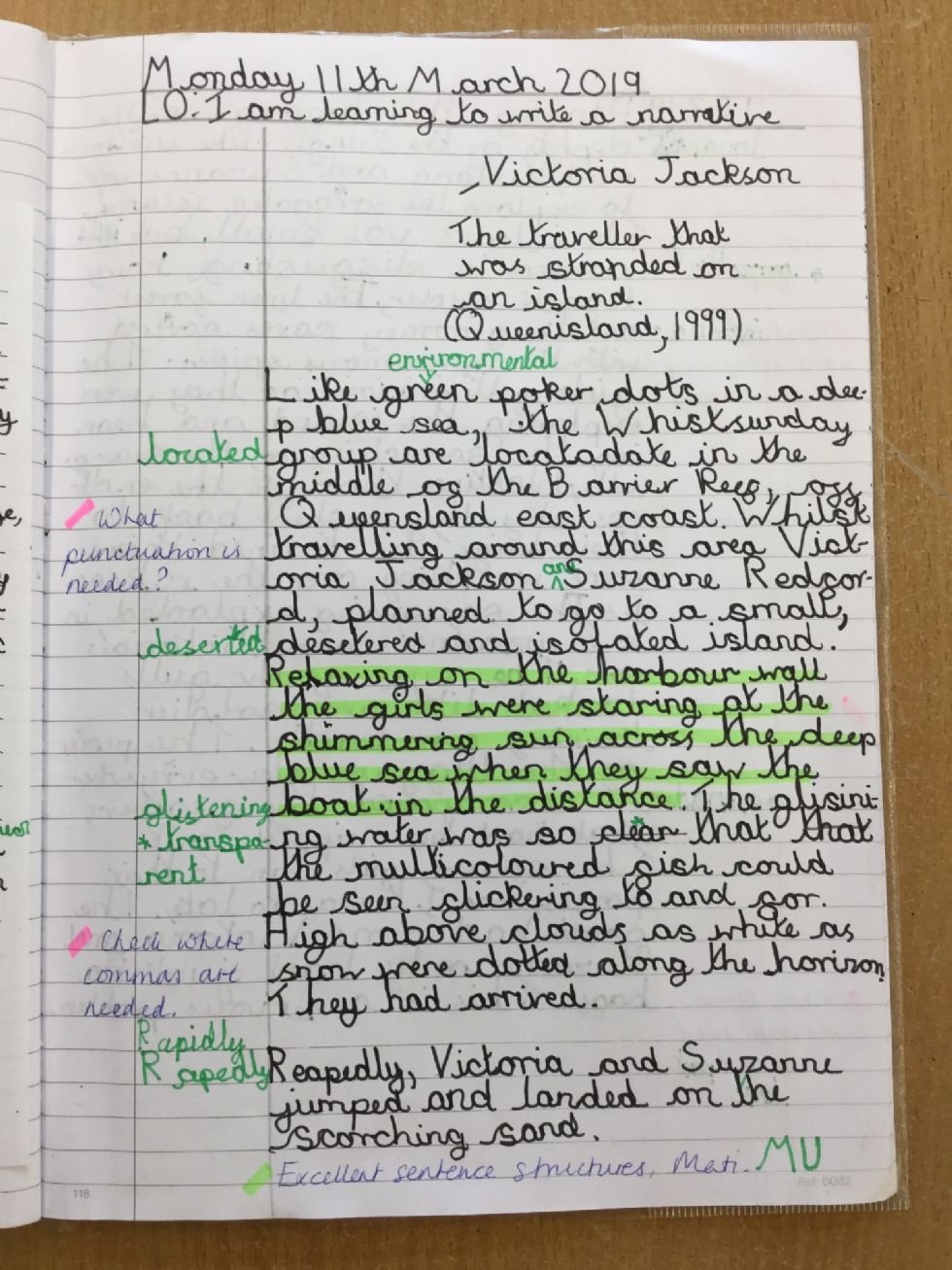 Some of us have been writing to Mr Woods in English. He introduced the Healthy High 5 Award to the school this term, and then asked Year 6 for their help in improving the current P.E. curriculum. He required them to address him formally, in writing, with their suggestions. They had some great ideas and well thought-out reasons as to how it could be improved. We are awaiting his response - so watch this space!
Phoebe wants to introduce Goalball: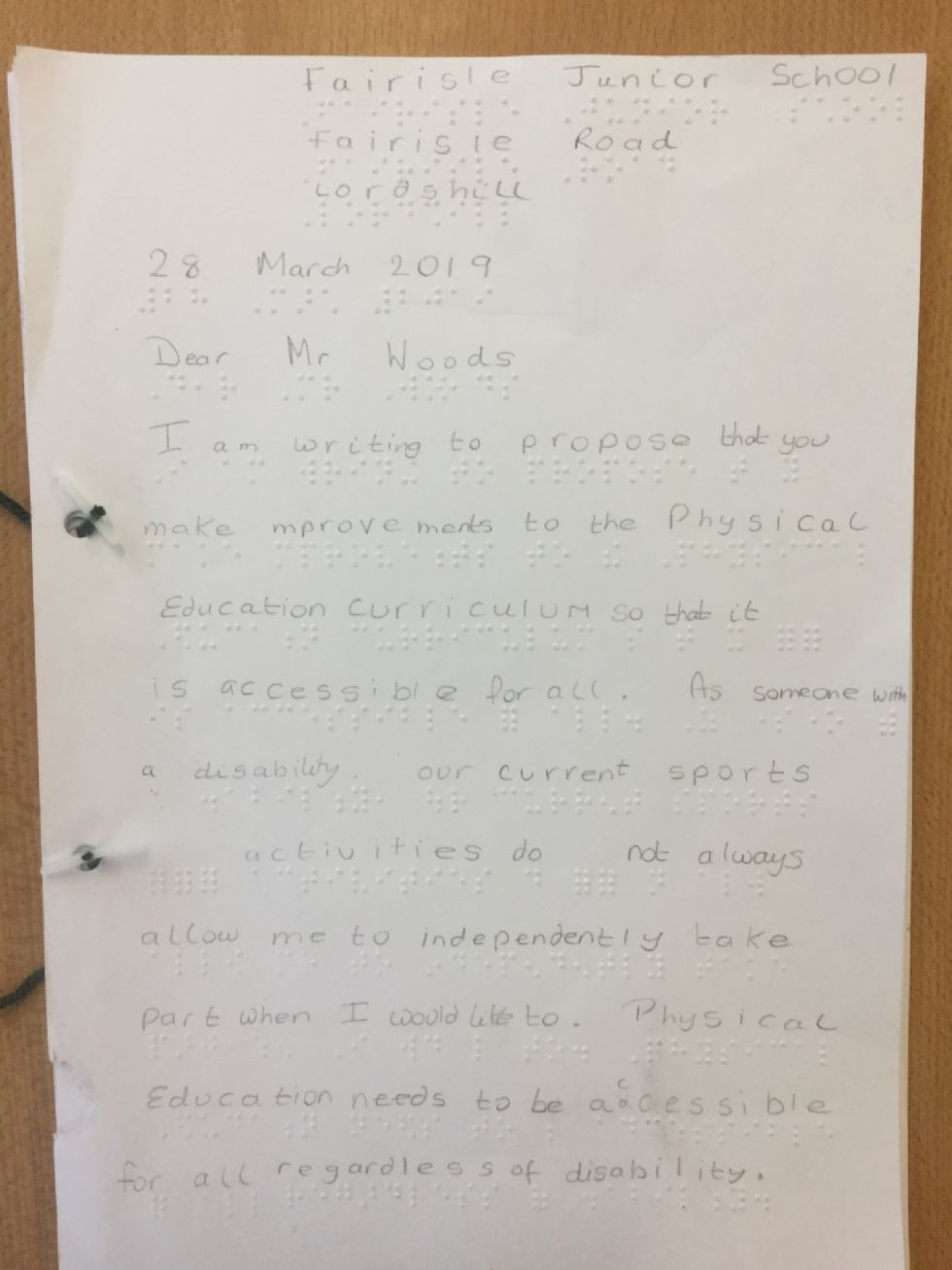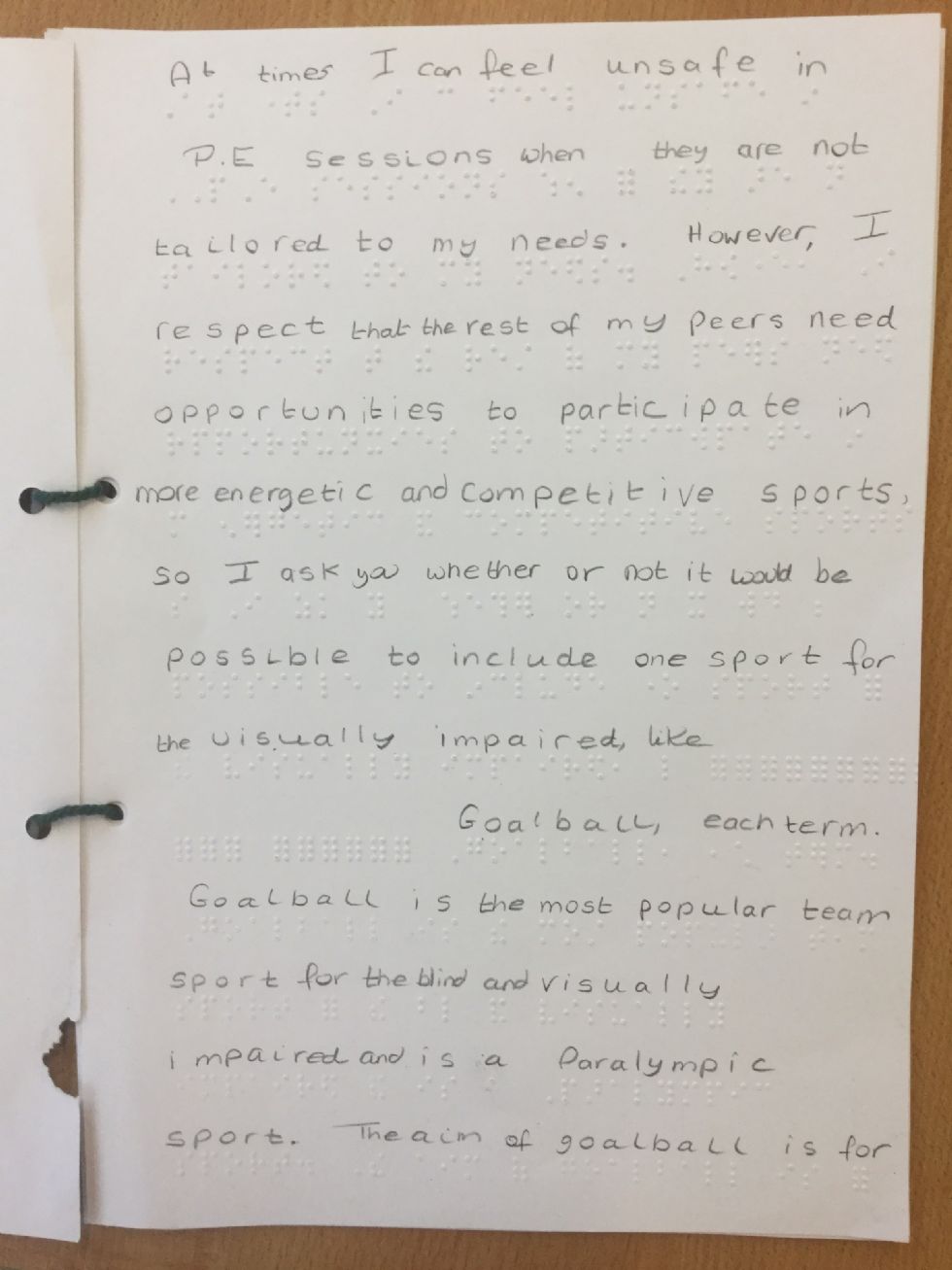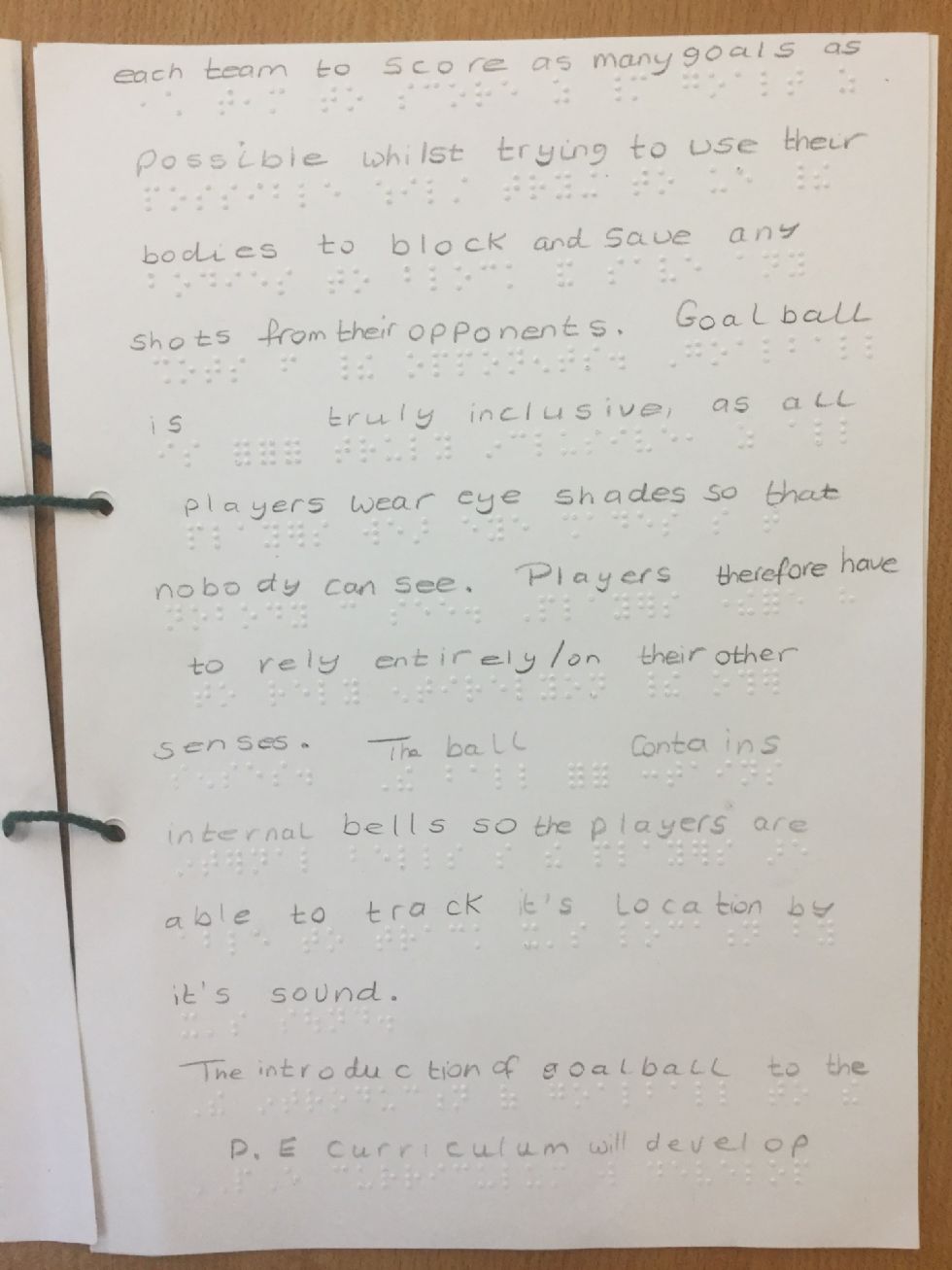 Teo wants to introduce an extreme sport to our curriculum: snowboarding: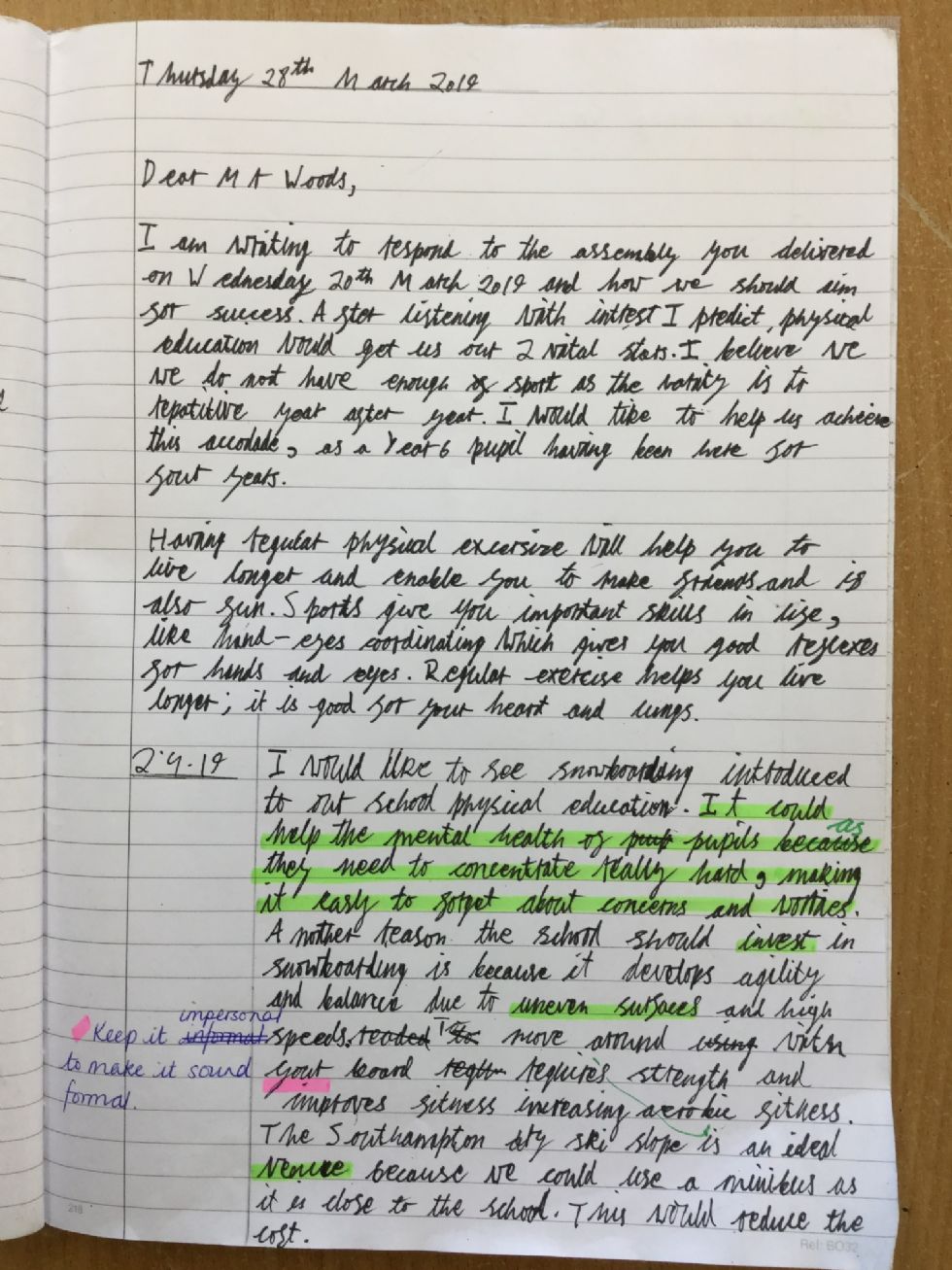 Katy's letter to Mr Woods - it was important to let him know how great we already thought the P.E. curriculum was too!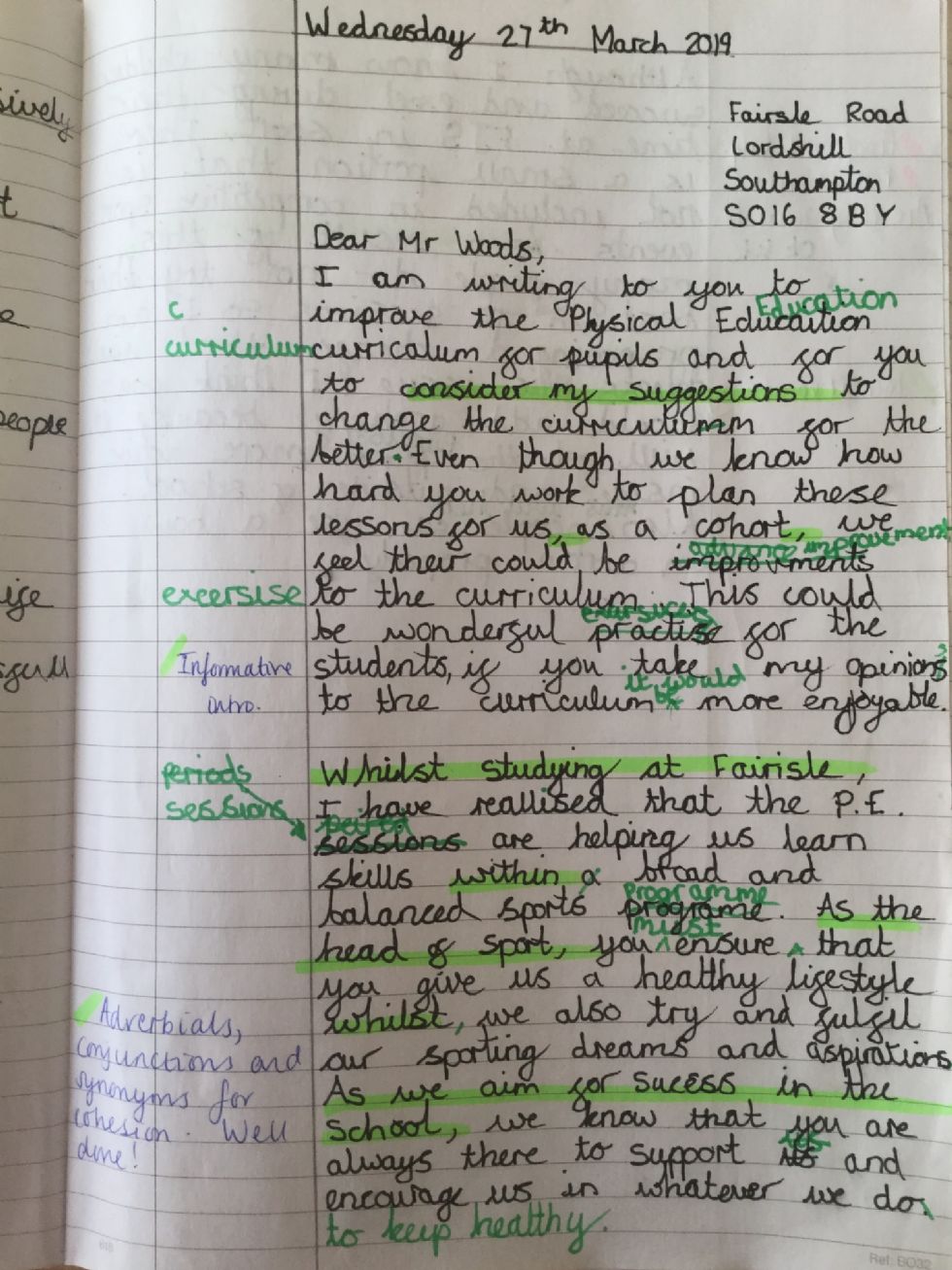 We have had 'Reggie Reason' reintroduced to our Maths lessons to encourage us to improve our explanations of mathematical tasks.
Here's Milly's response: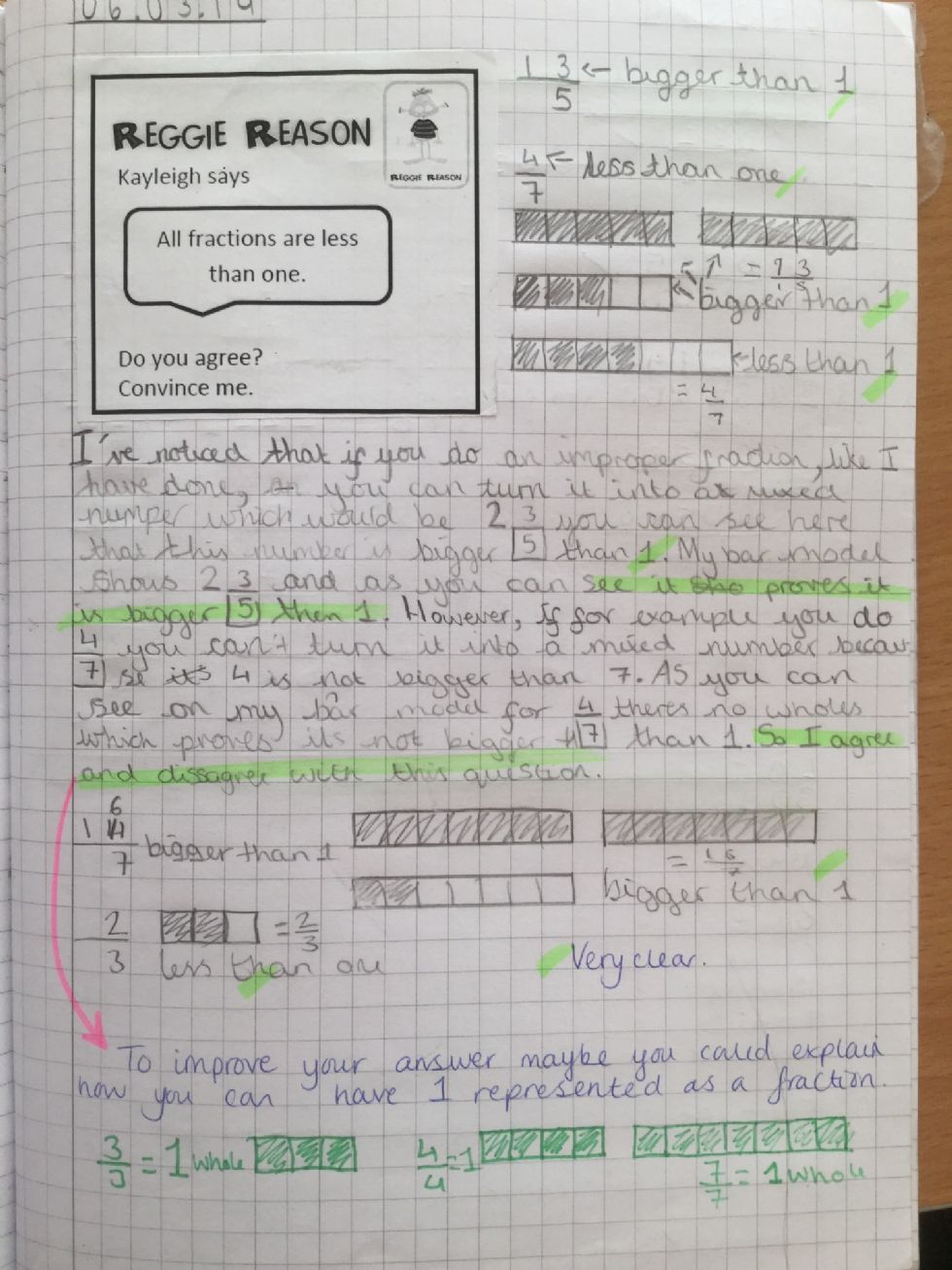 In addition to this, we have been working independently and collaboratively to revise a range of topics for our upcoming tests: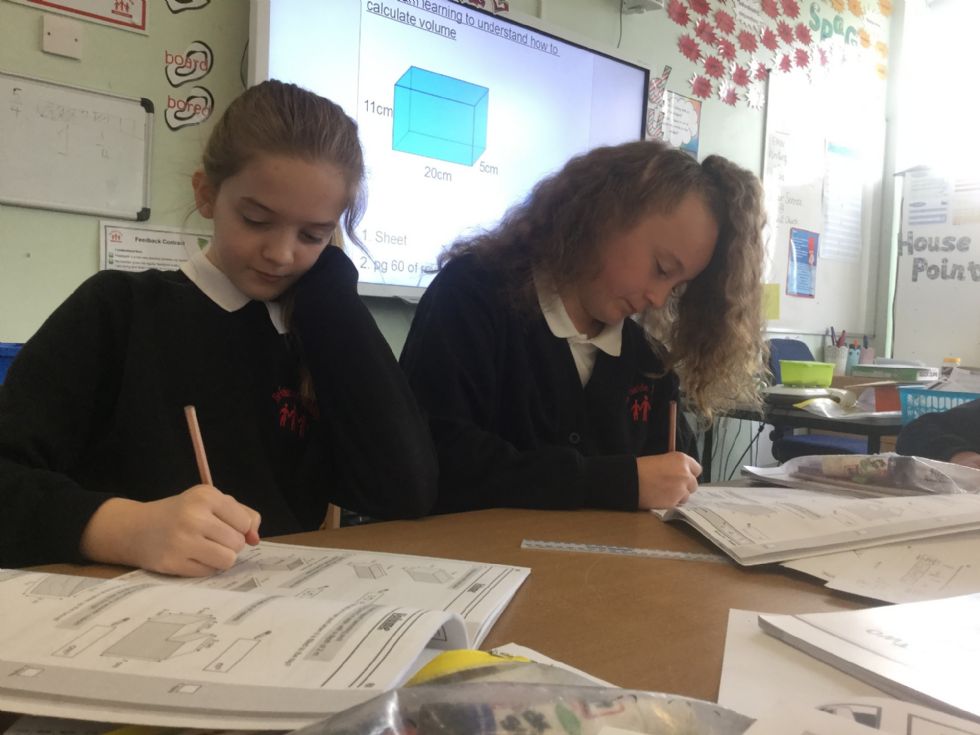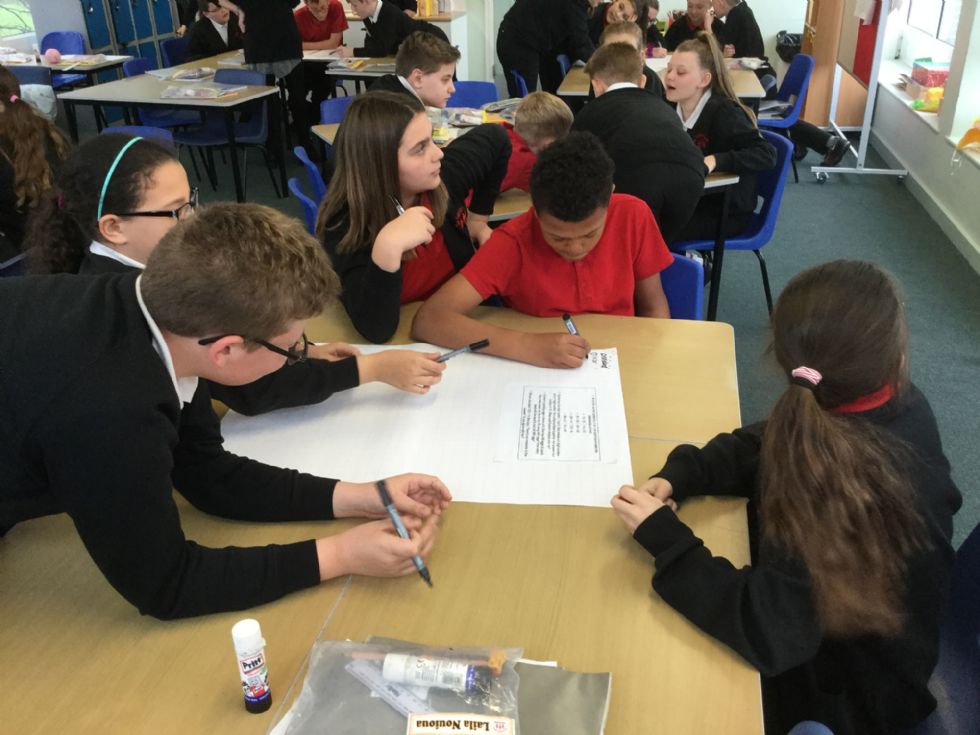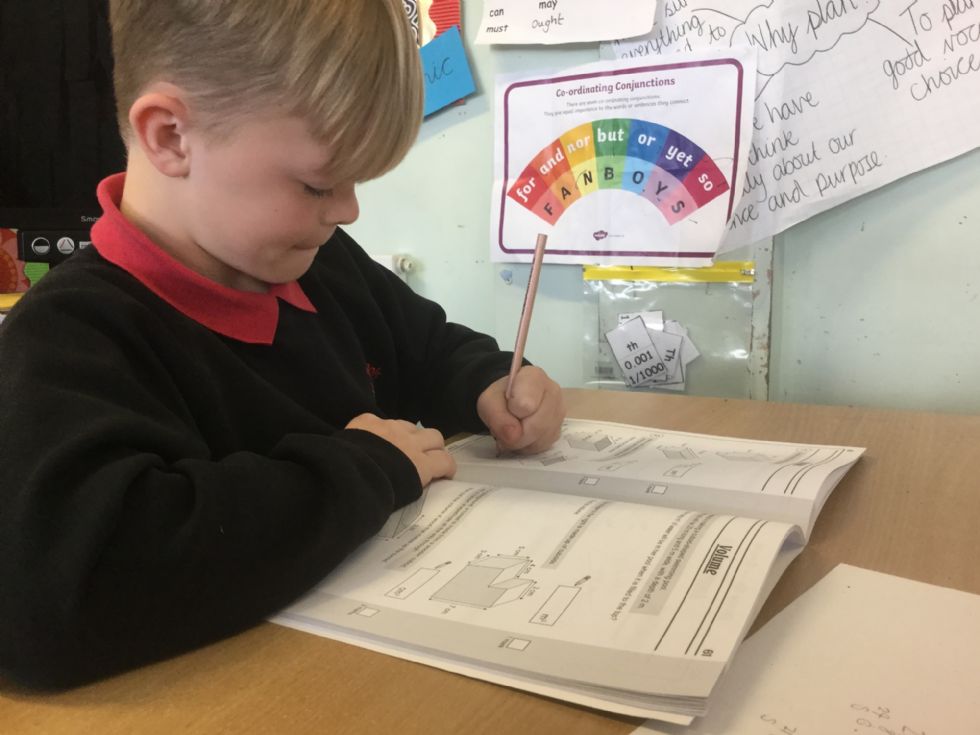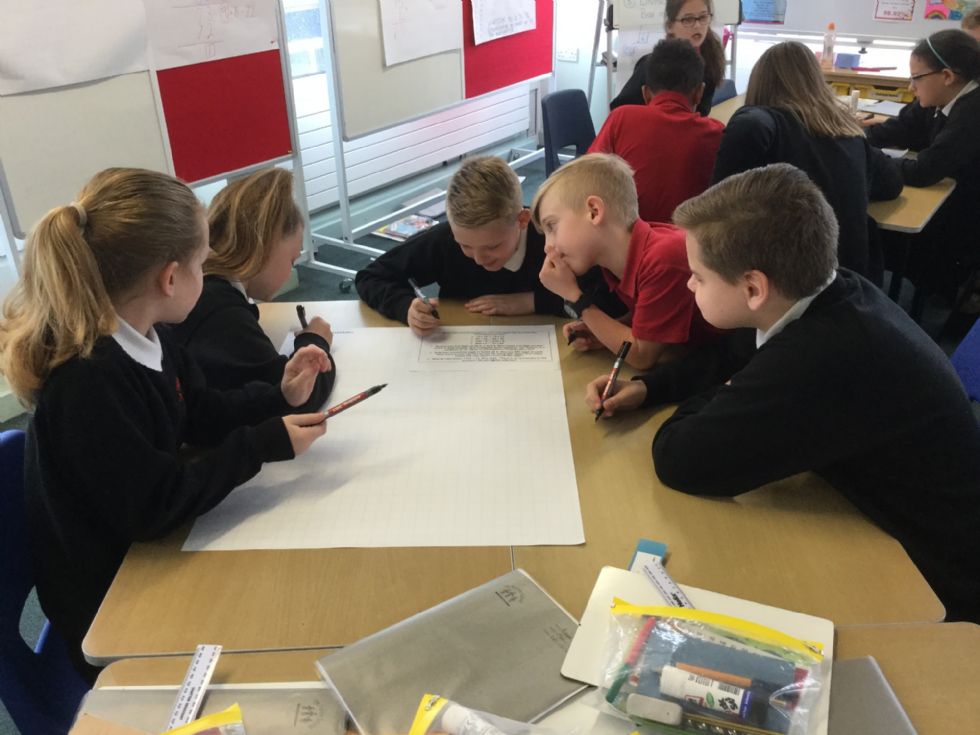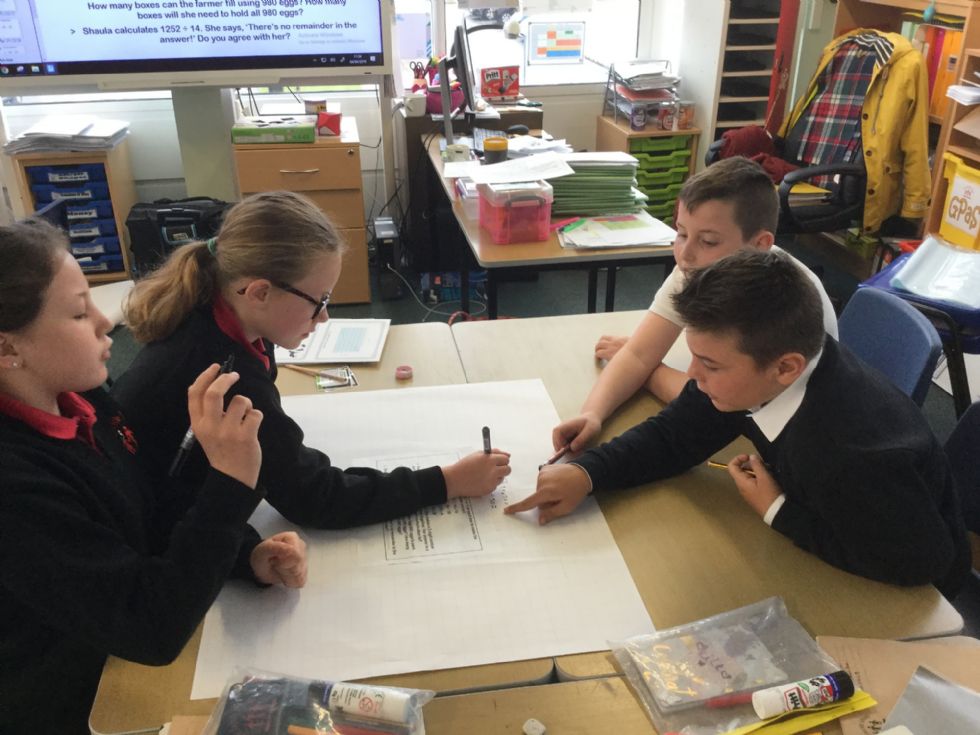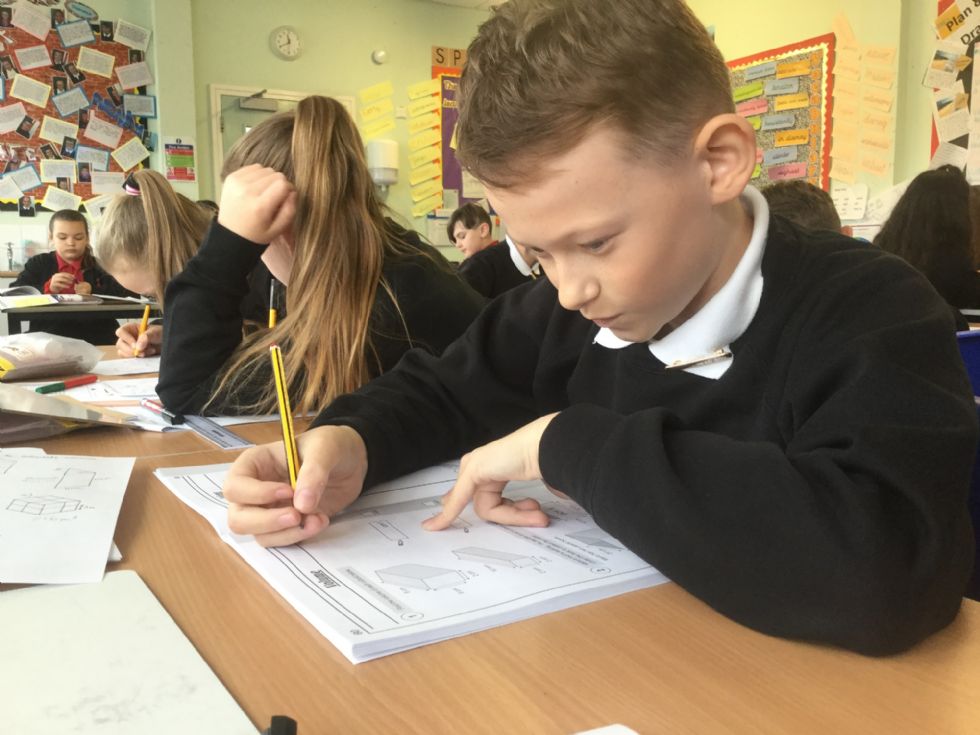 In reading, we have been practising our summarising skills.
Here are Lisa and Tyson's summarised commentaries for the QPR football match: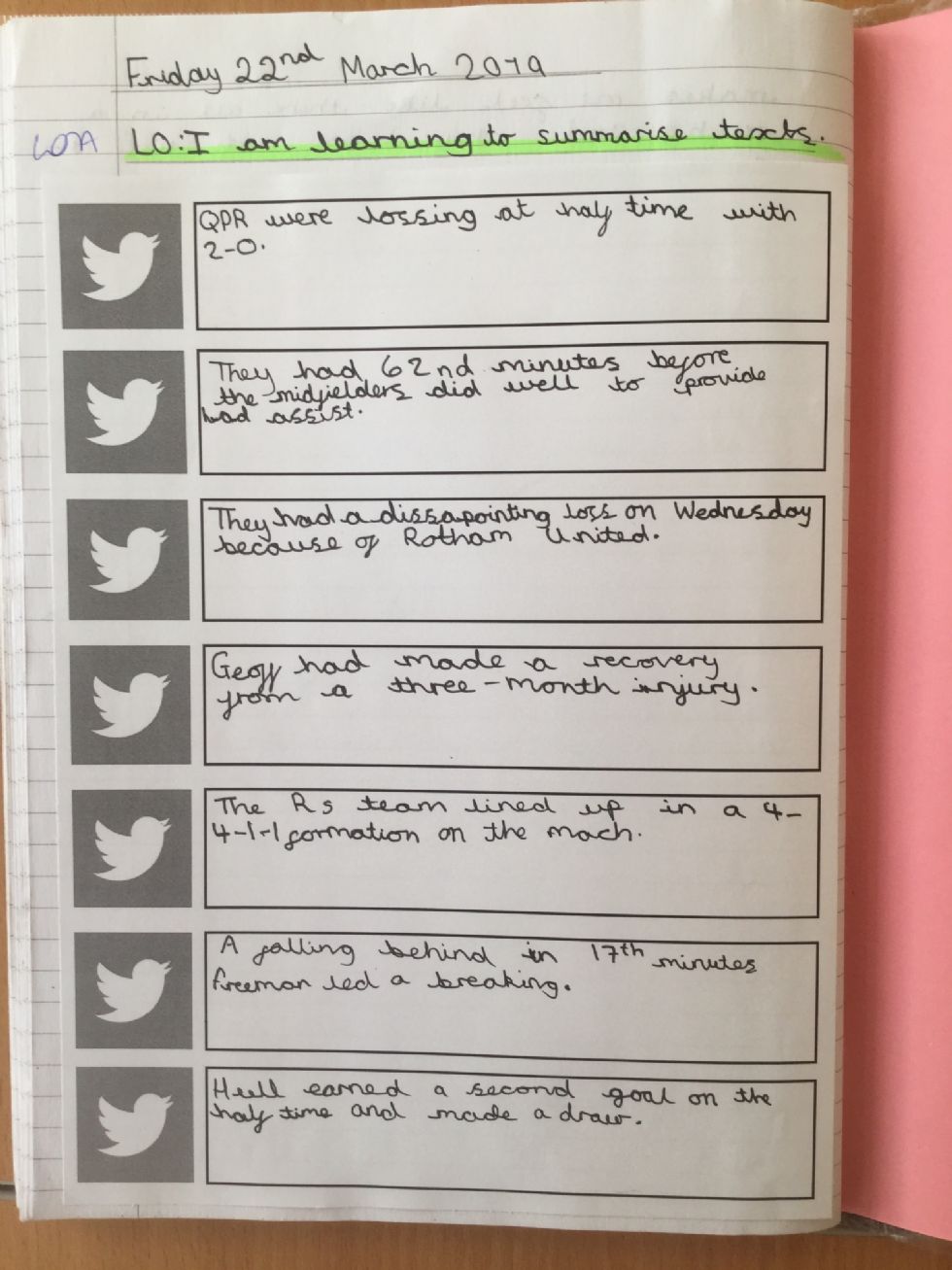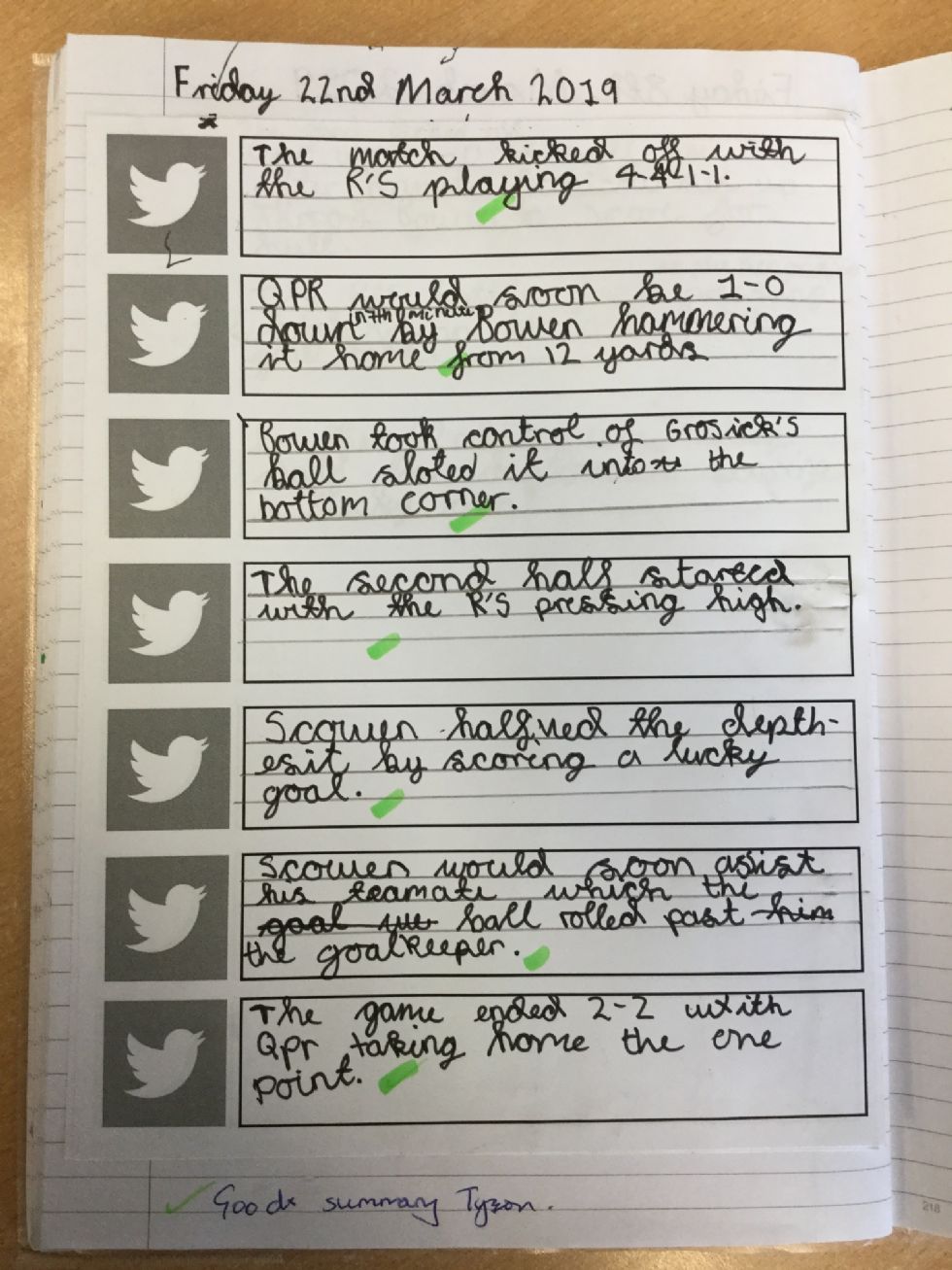 In addition to this, we have been using our reading revision guides to get us as prepared as possible for our tests. We have looked at a range of fiction, non-fiction and poetry texts: