Year 4
Year 4 Summer 2 Curriculum Snapshot:
"We have had a great final half term. Our favourite bits were Disaster Day, creating our own electricity and our work in English - The Lion, the Witch and the Wardrobe is a fantastic book! We can't believe our time in Year 4 is over but we have had so much fun this year and look forward to what we will be learning in Year 5. "
Amy, Bailey and Mitchell (Year 4 Learning Leaders)
This half term kicked off with the children demonstrating what 'bright sparks' they are! Marissa and Rylee completed electrical circuits and incorporated switches to control the flow of electricity: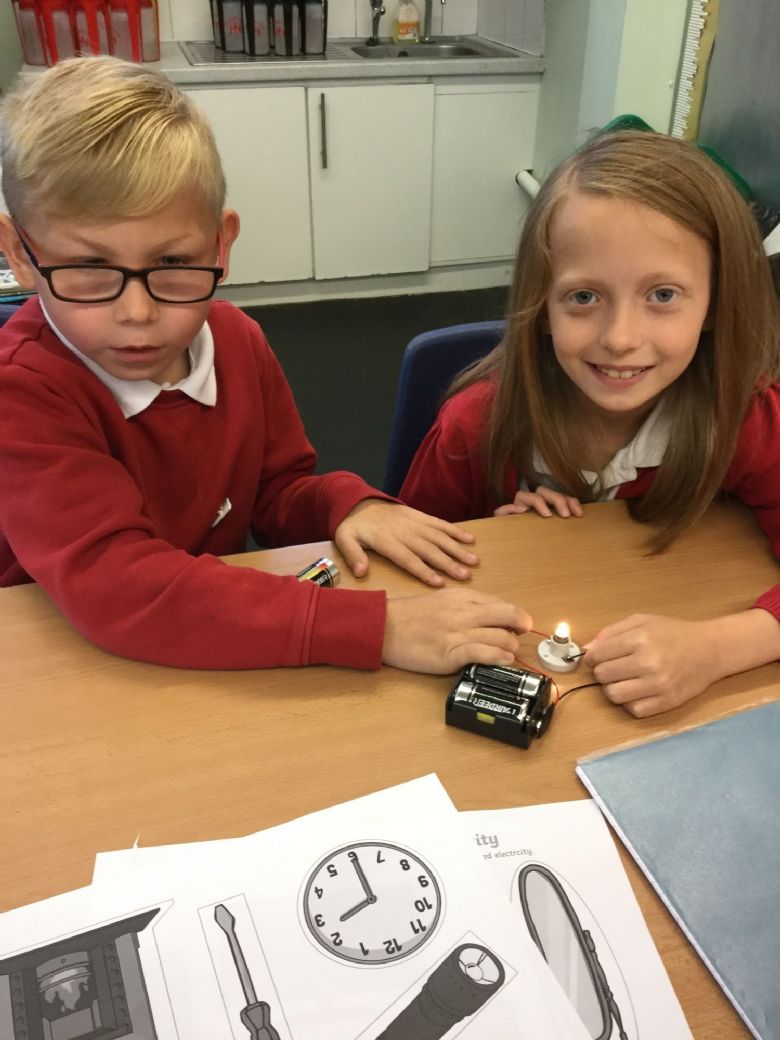 Brody, Tyler and Rylee enjoyed investigating which materials make good insulators and conductors of electricity: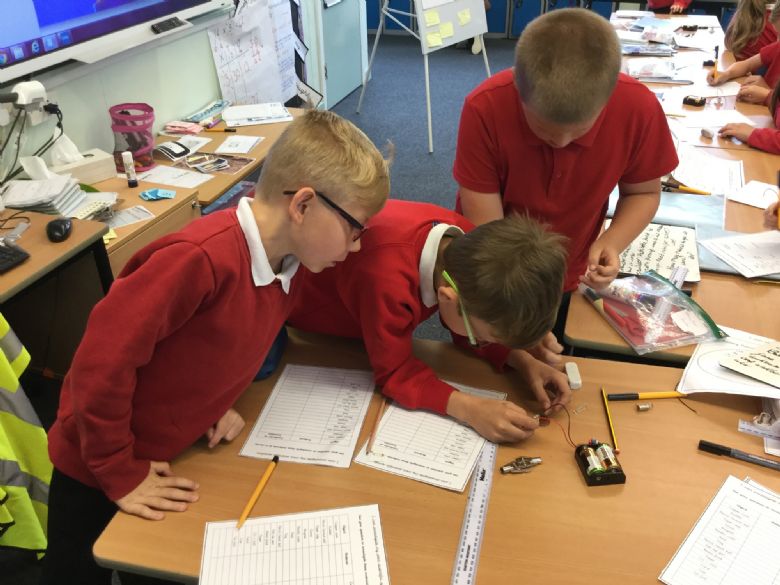 Year 4 also explored where electricity comes from and the importance of using reusable energy sources. They used their own energy to create electricity and power everyday items using a standard bike: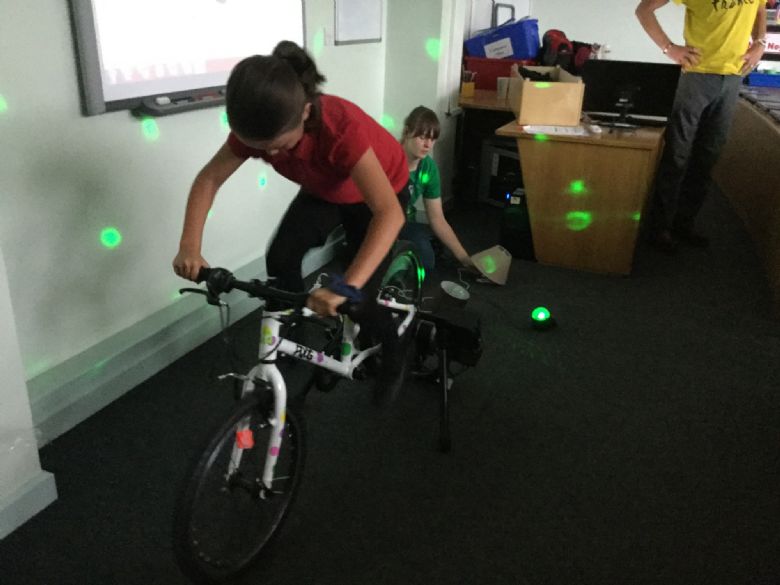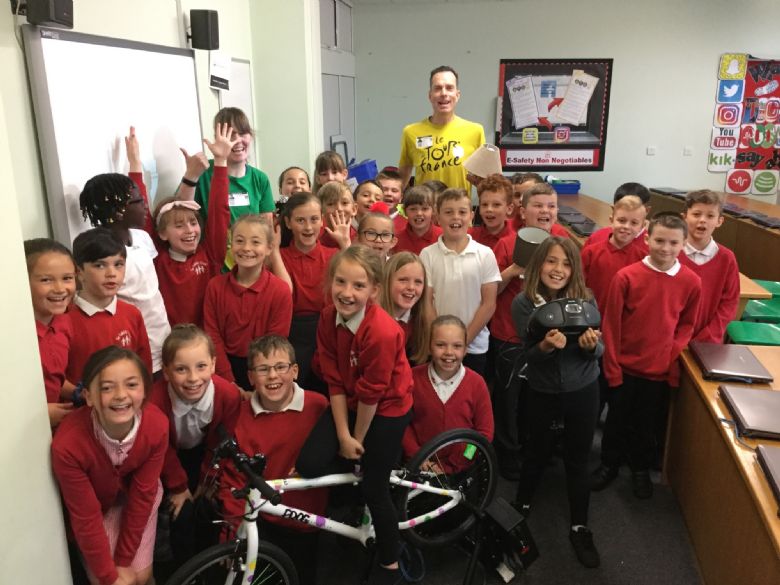 Taya used this knowledge and understanding to help her design an LED bracelet in D.T.: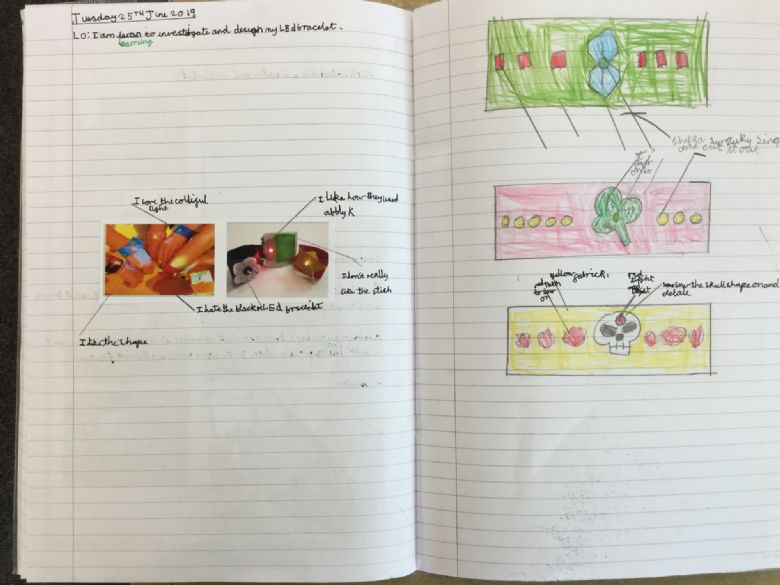 Paige and Theo faced many challenges during the making process, however they demonstrated resilience and problem solving skills and managed to create a circuit for their LED bracelets using metallic thread and applying their sewing skills: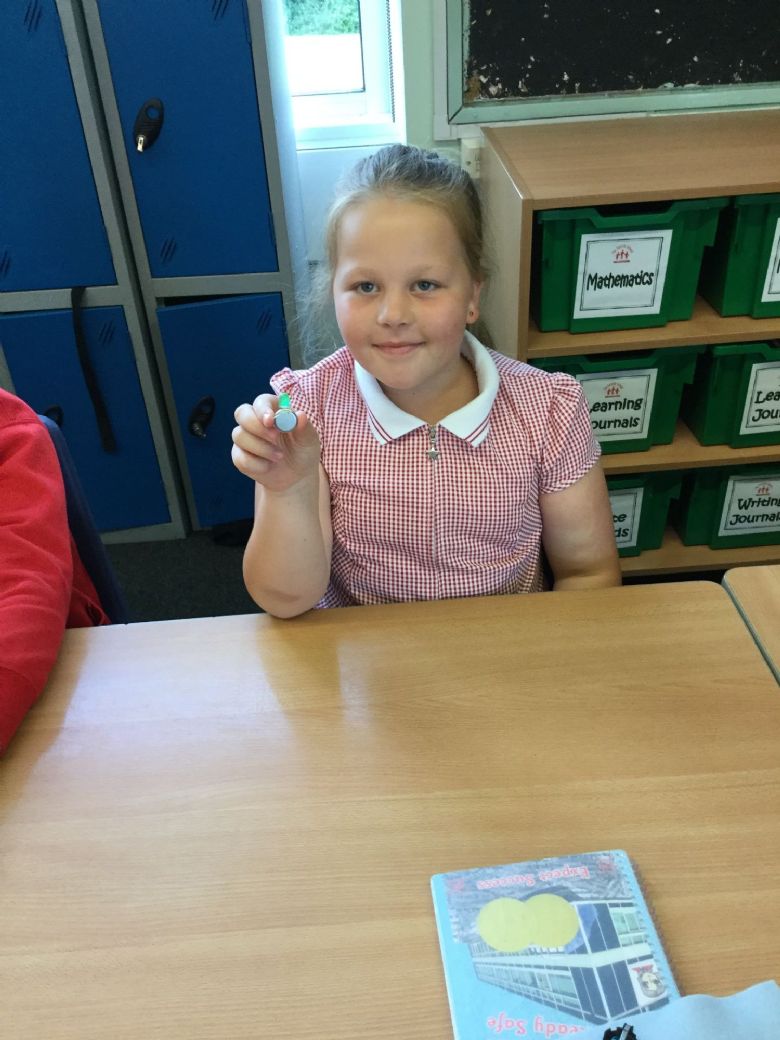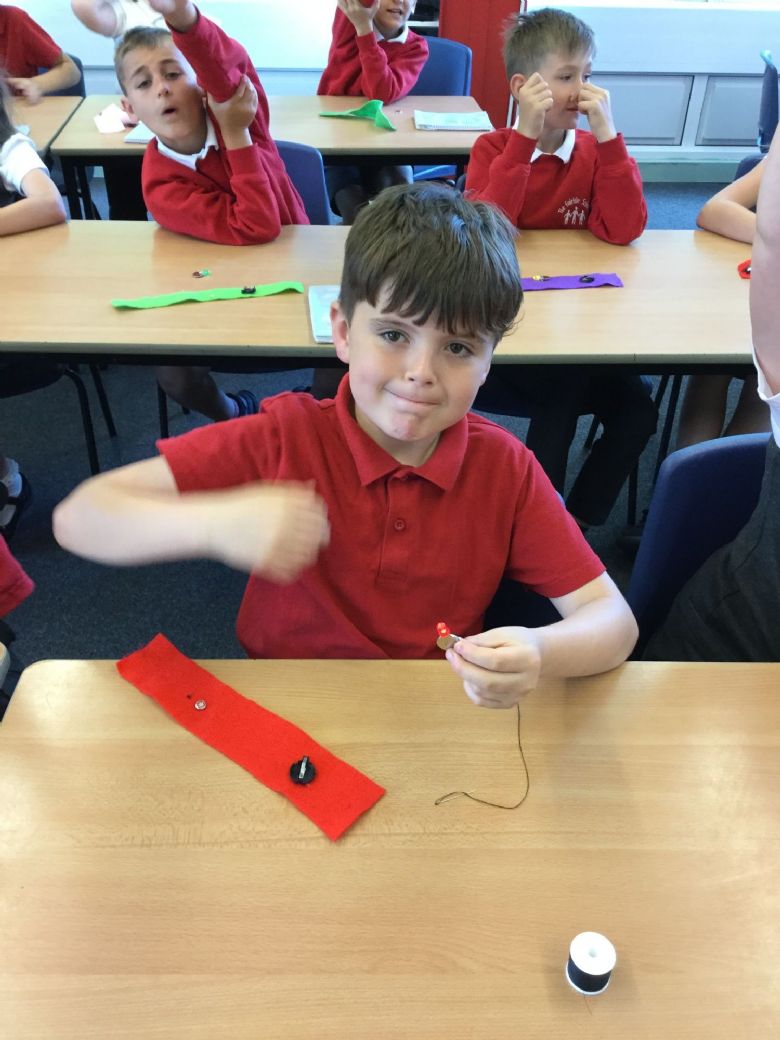 Miller and Ava's prototypes were successful: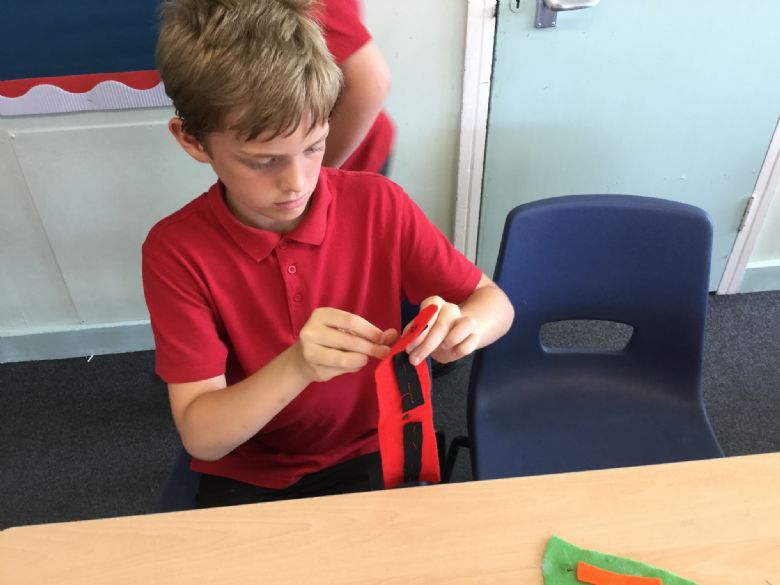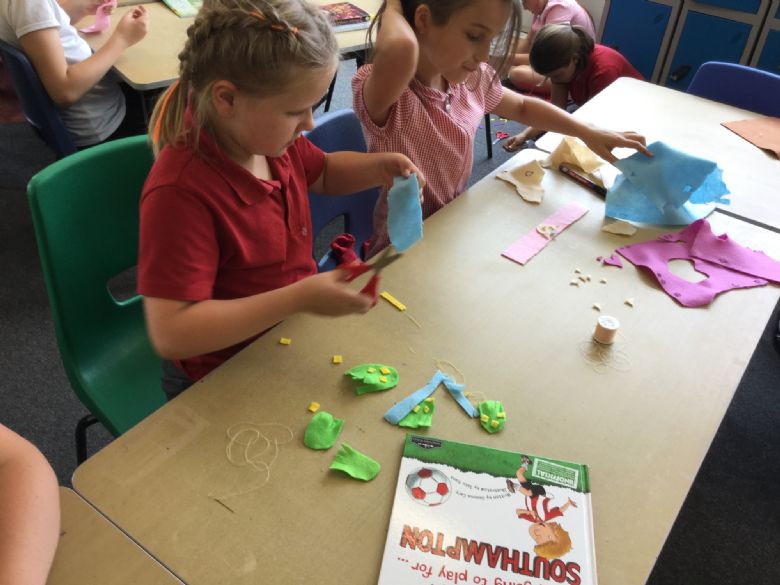 Logan accurately evaluated his design and outcome, considering what he would improve if he were to make his bracelet again: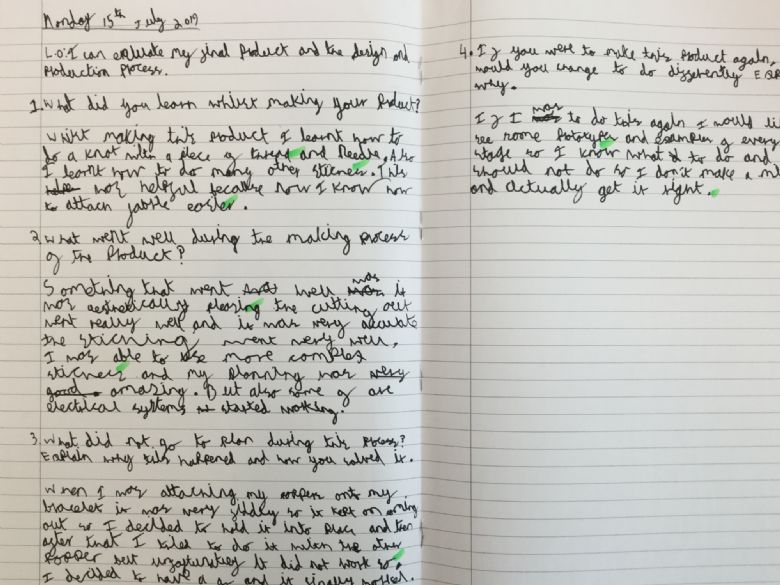 In English, Ralph and Chloe used our class novel, The Lion, the Witch and the Wardrobe, to identify descriptive language techniques. They used extracts from the text to help them create their own figurative words and phrases to describe their own fantasy setting: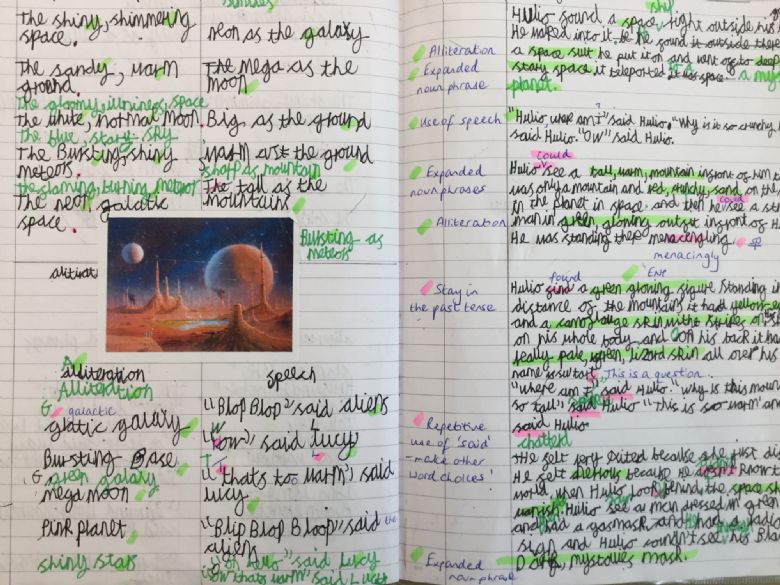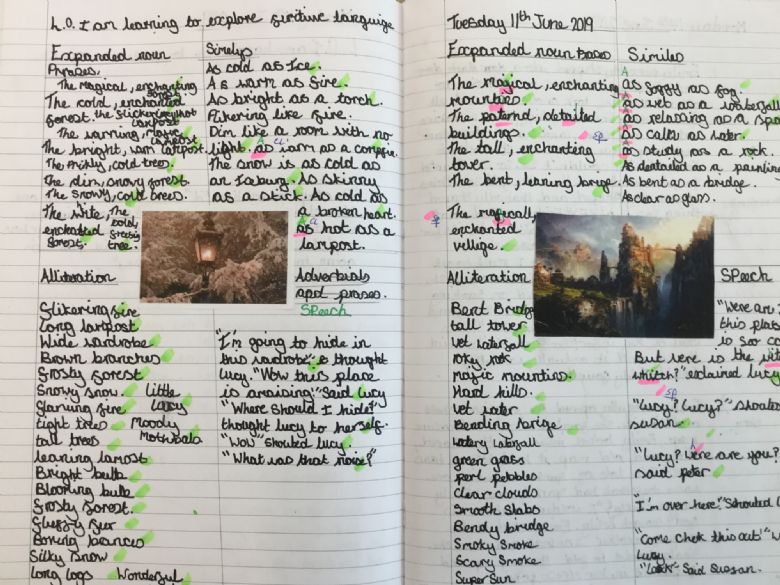 Matte produced an incredible setting description building upon and improving his understanding of figurative language: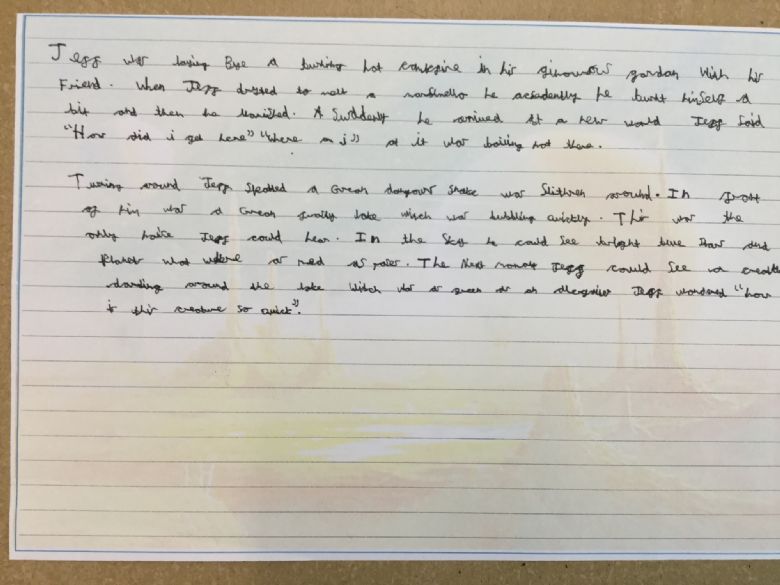 Edward and Leon used their setting descriptions and understanding of the text to create their own fantasy stories: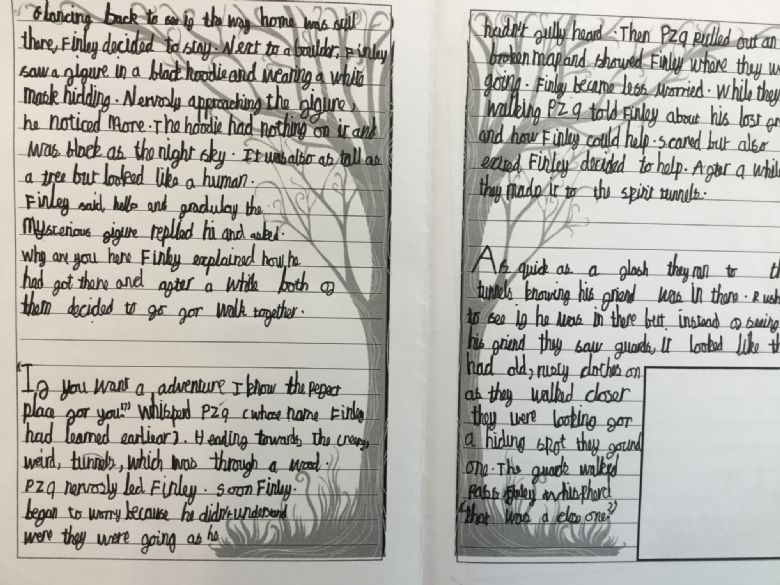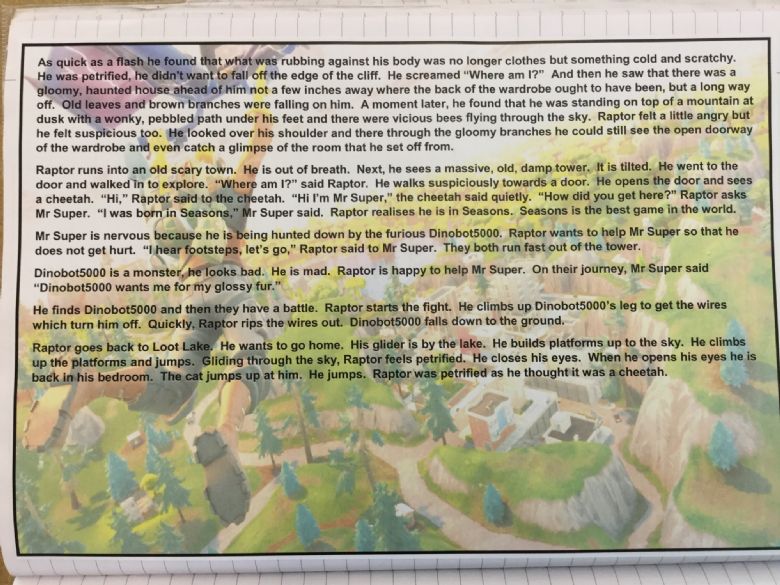 Year 4 have thoroughly enjoyed reading this classic novel this half term.
Agata created an exciting book review to develop and demonstrate her summarising skills: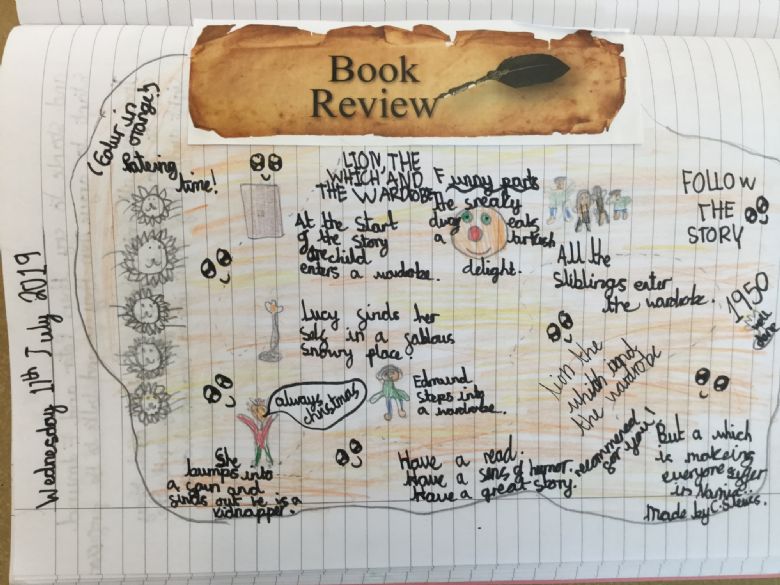 In other areas of the curriculum, the children further developed their inference and writing skills.
Disaster Day provided the opportunity for Lilly to make inferences to imagine how it would feel to experience an earthquake: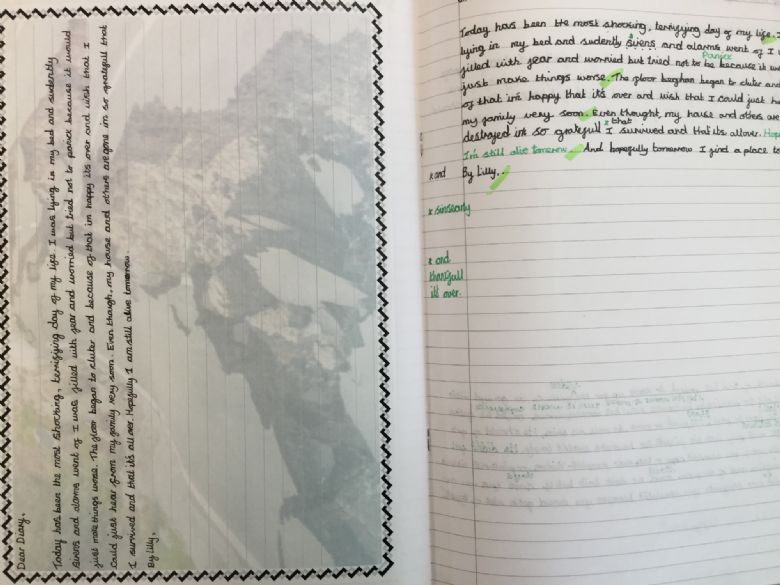 Noah and Rose also created scientific diagrams explaining how and why earthquakes occur and what you should do in the event of an earthquake: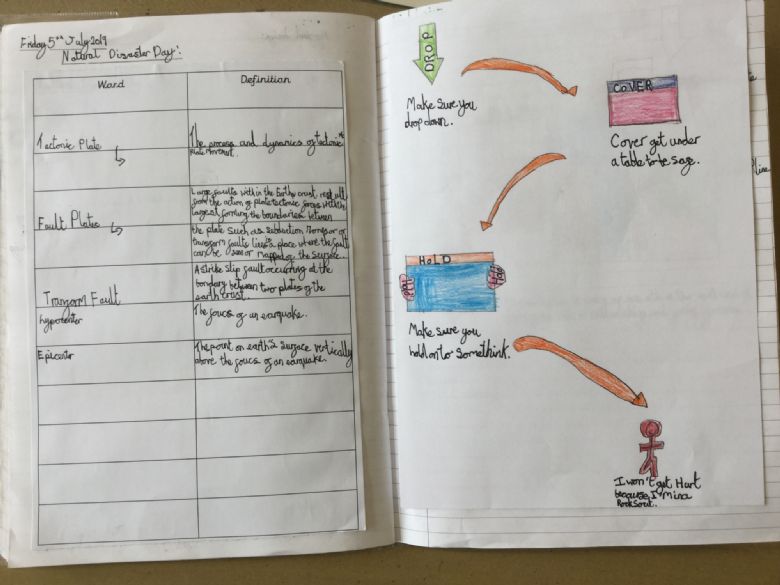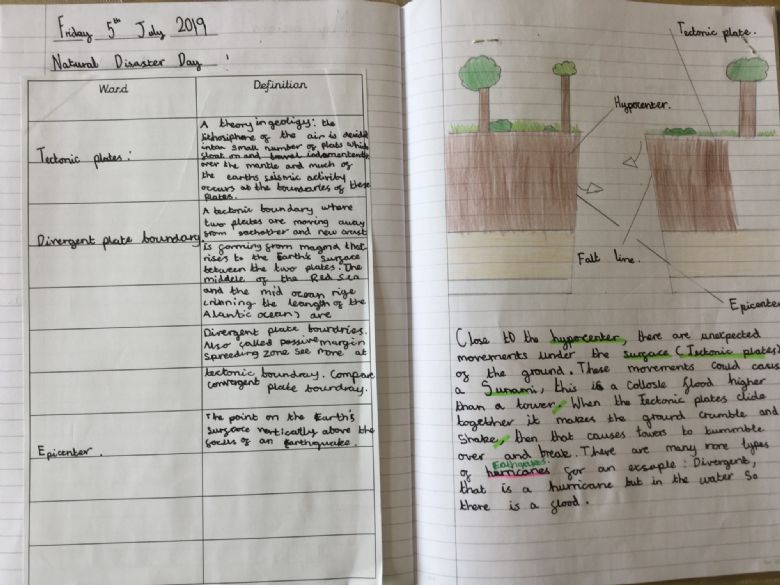 In French, the children have explored the similarities and differences between aspects of French and British culture. Leyla looked at French cuisine, tasting a variety of French delicacies... but no snails!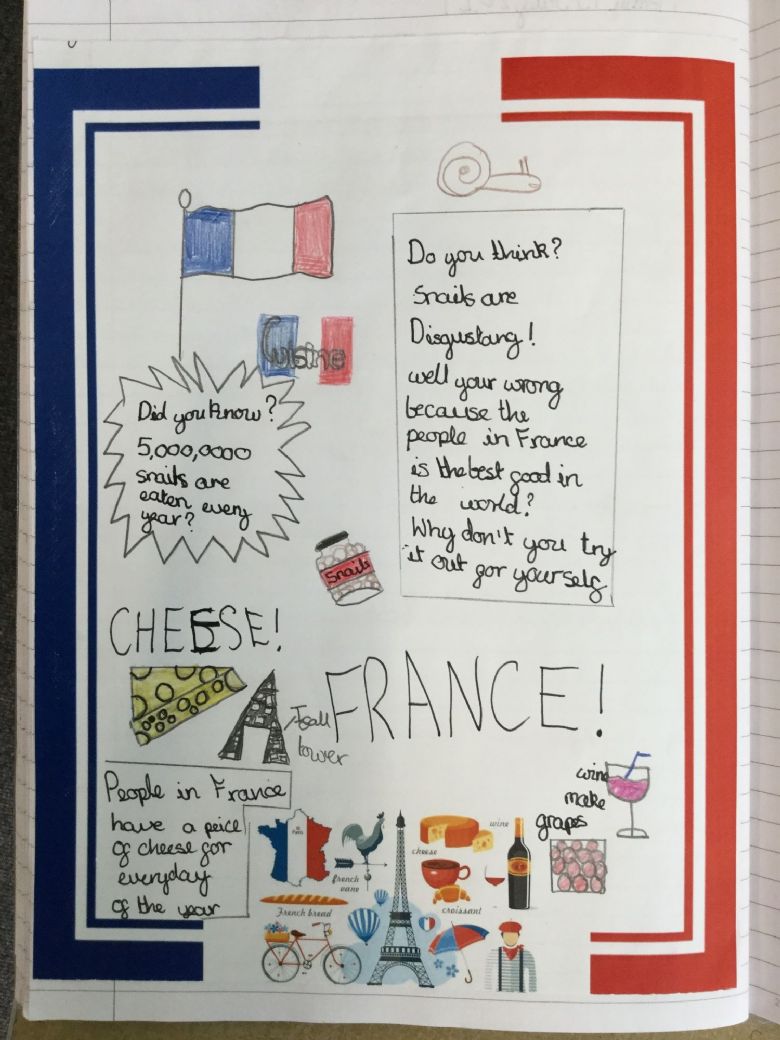 The children have worked hard in maths this half term, improving and applying their existing number knowledge and the skills they have been learning throughout the year to new areas of mathematics.
Jordan was able to identify symmetrical and asymmetrical shapes and define their properties: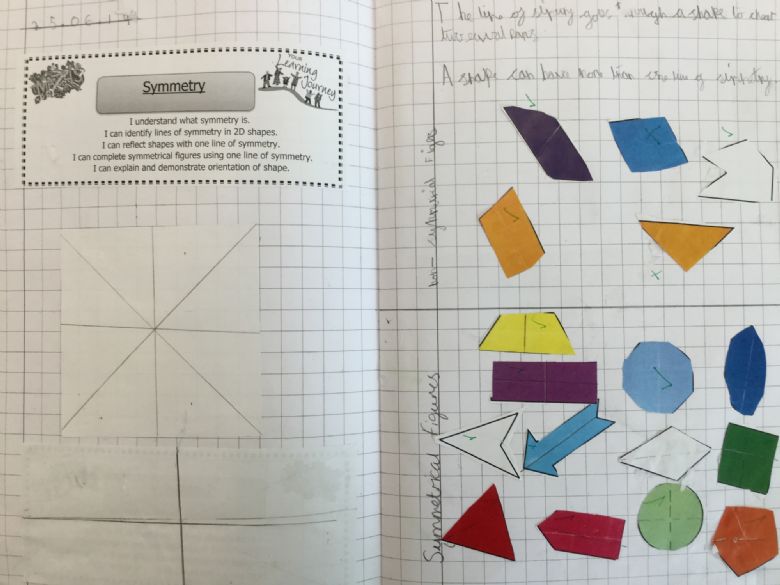 Maggie used her knowledge of symmetry to reflect images: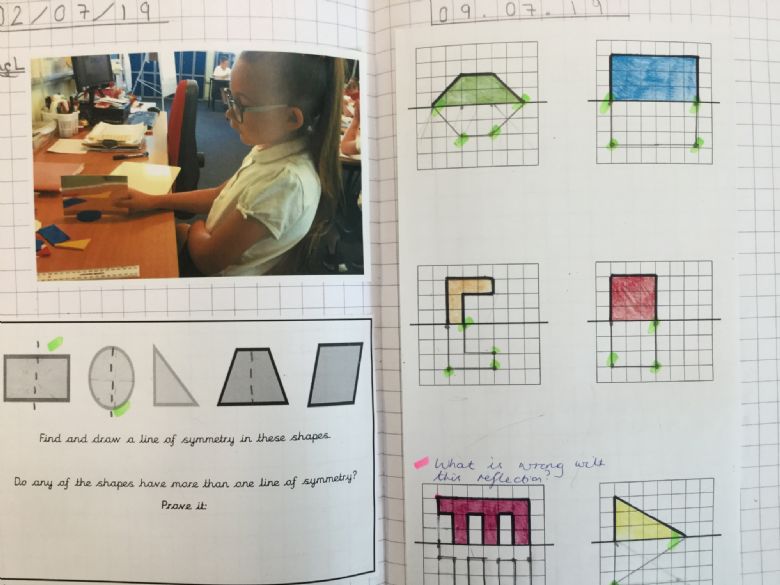 Leyla identified patterns and relationships between the five times tables and reading the time on an analogue clock: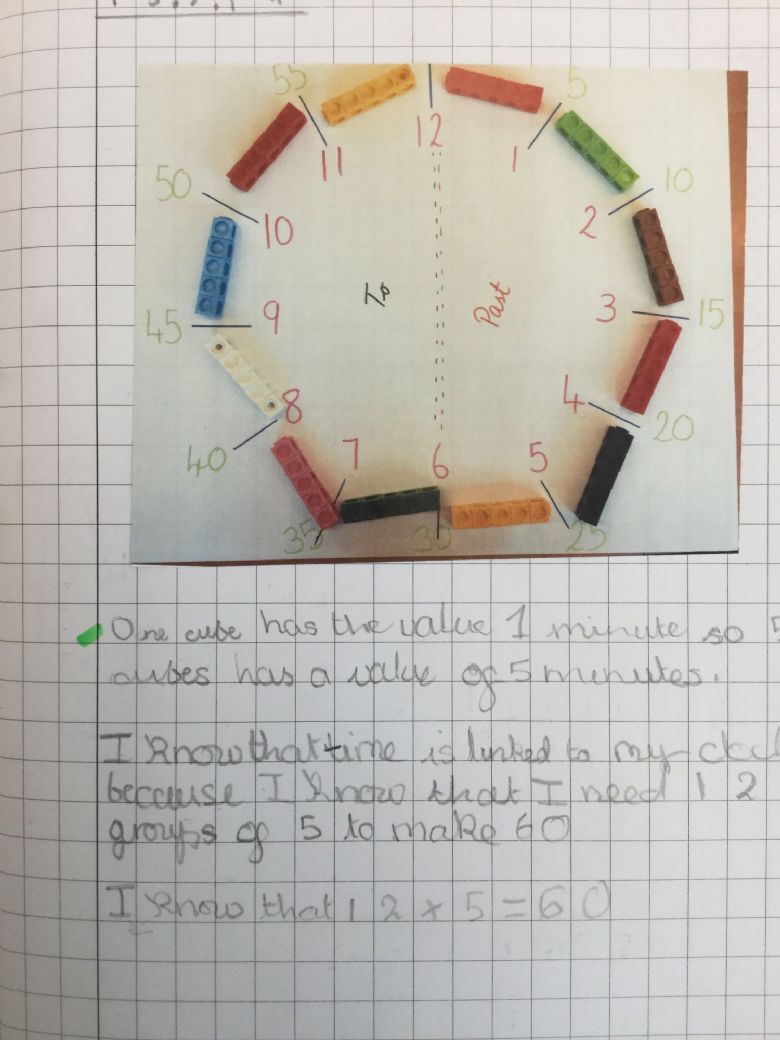 Aaron and Mekhi used their knowledge of multiplication and division to convert between different units used to measure time: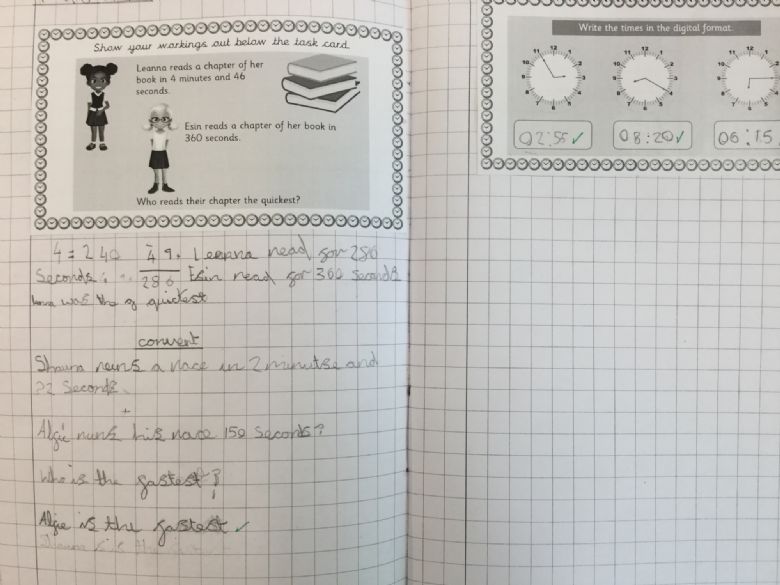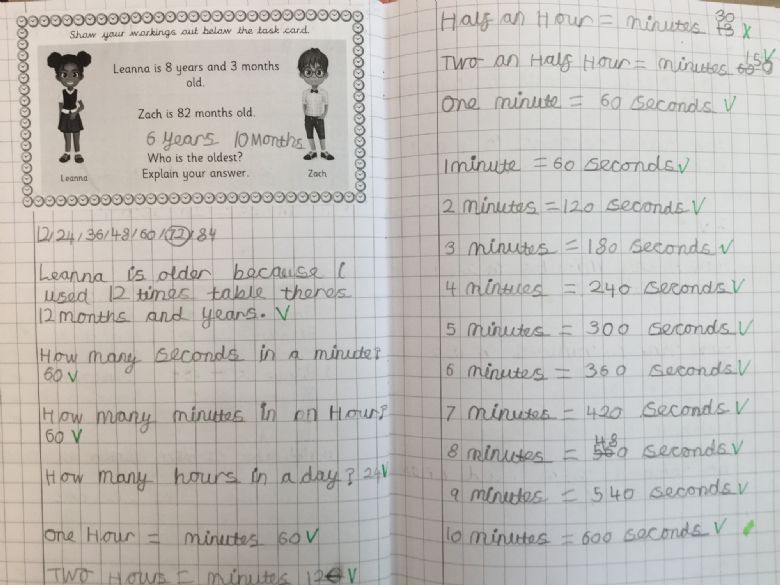 Solomon presented everything he knew about time at the end of the unit: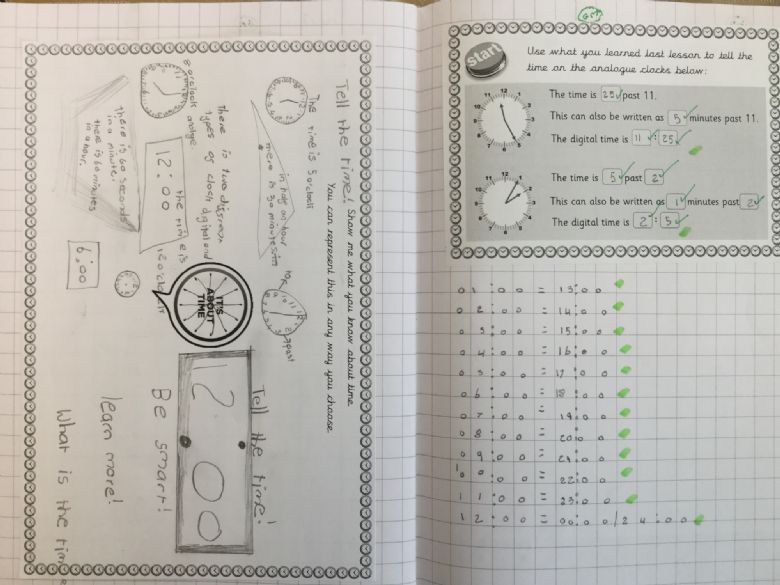 The children have thrown themselves into their learning for their final half term in Year 4 and demonstrated how ready they are for Year 5. We look forward to seeing what September brings!