Spring 2
Year 4 Spring 2 Curriculum Snapshot:
"This half term has been amazing! We have really enjoyed learning about the Ancient Egyptians and our trip to Highclere Castle. In English we were reading a book called, The Pharaohs' Charioteer. It was a fantastic read because of the characters and the time travelling. Another thing we have enjoyed is making our Canopic Jars."
Amy, Bailey and Mitchell (Year 4 Learning Leaders)
This half term, Year 4 have immersed themselves in everything Egyptian, commencing with their incredible trip to Highclere Castle: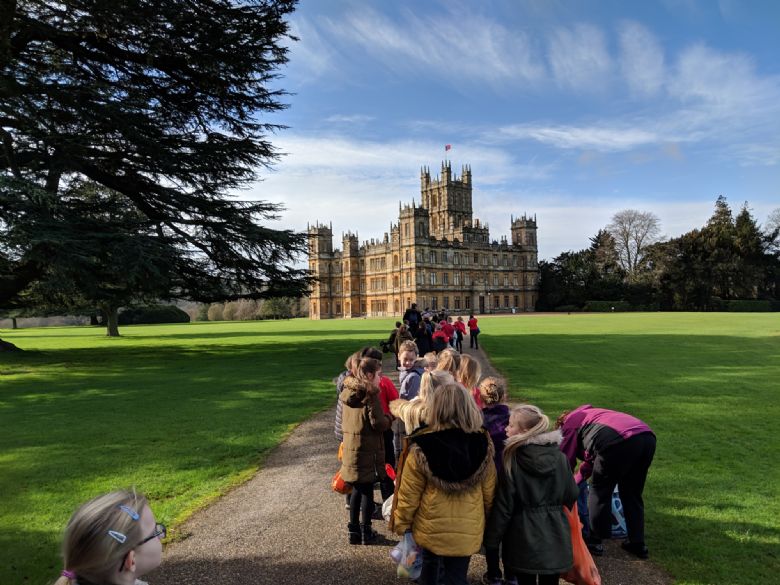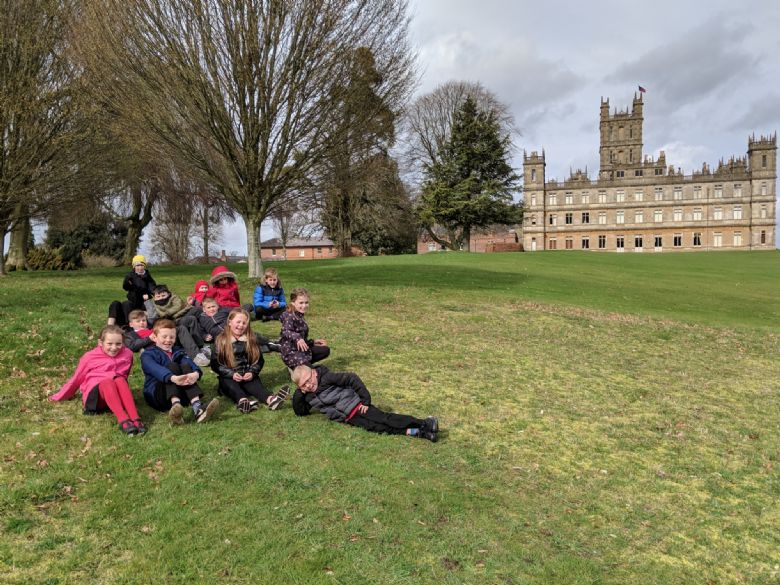 As well as exploring the amazing grounds and castle itself, the children enjoyed learning about Lord Carnarvon's discovery of Tutankhamun's tomb. It was a superb way to begin our Egyptian topic as the children dressed up as Pharaohs and Egyptian Queens and had the opportunity to see and handle original artefacts.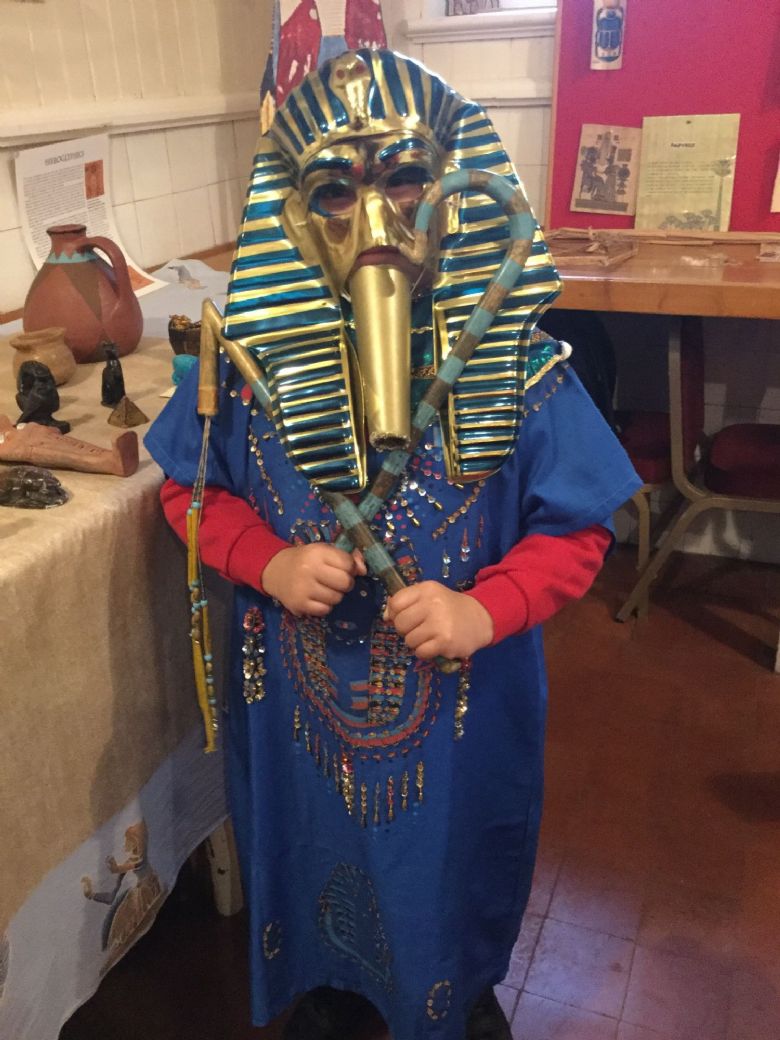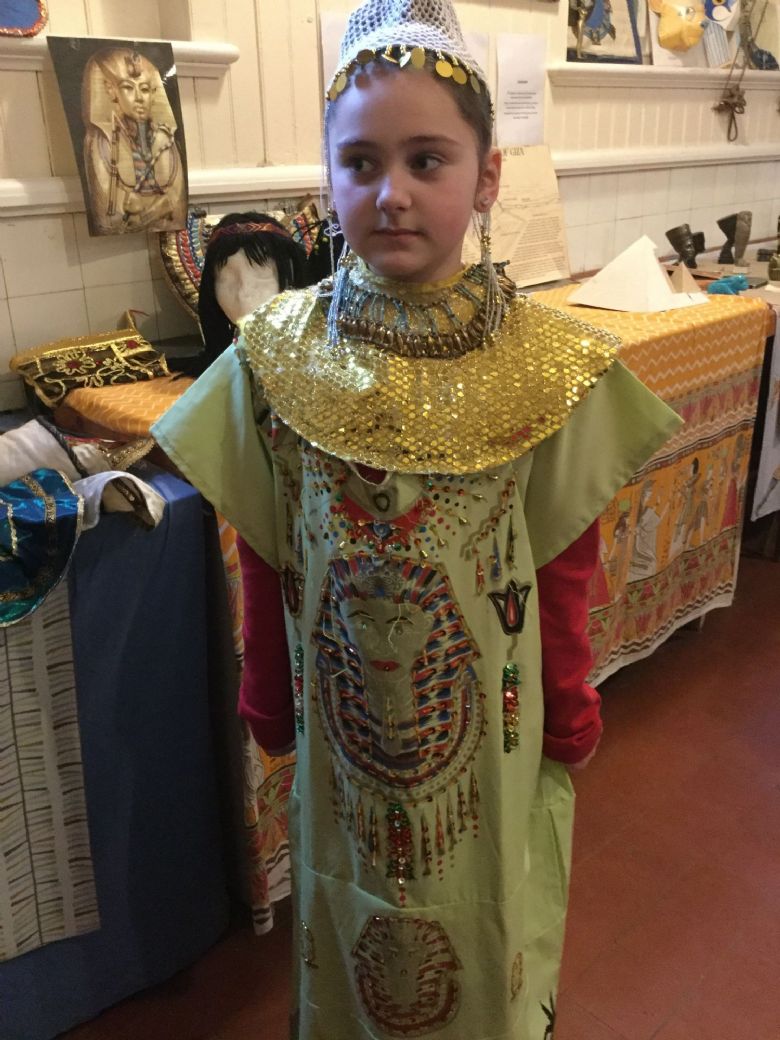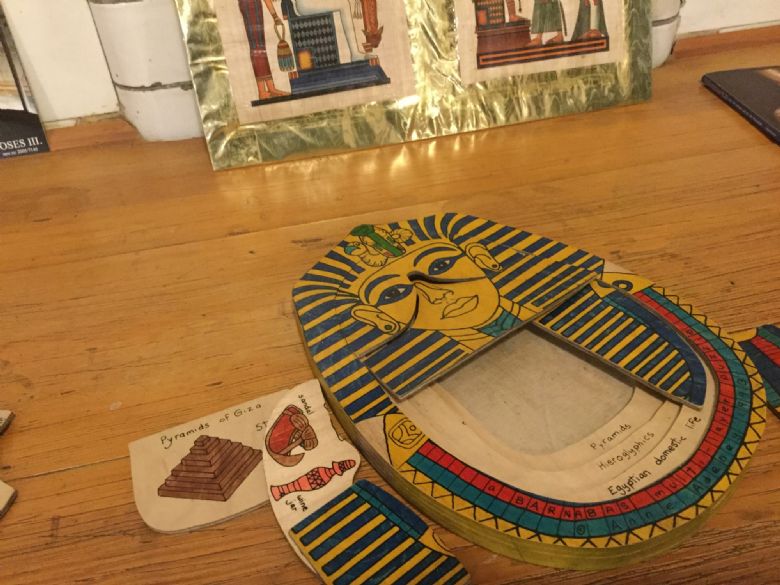 The Highclere visit informed the children's learning for much of the half term.
In English, Zuzanna retold her experience of the trip in a recount: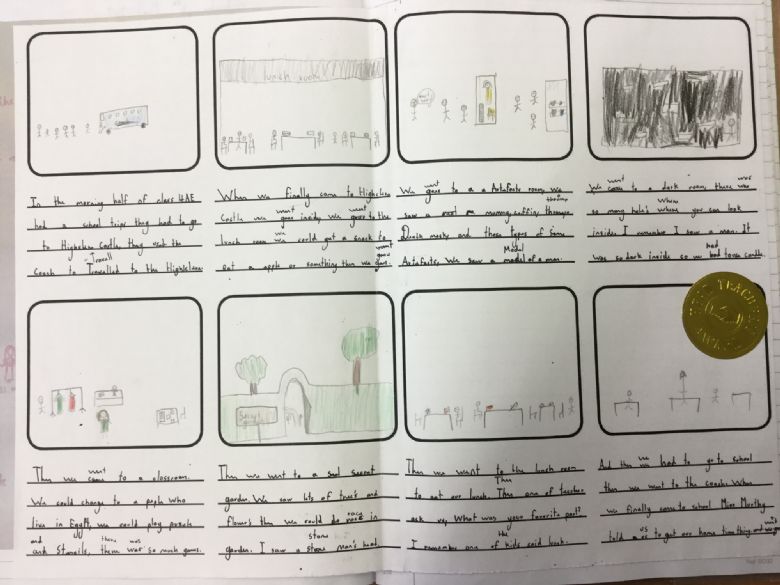 Tyler shared his experience as a Google review: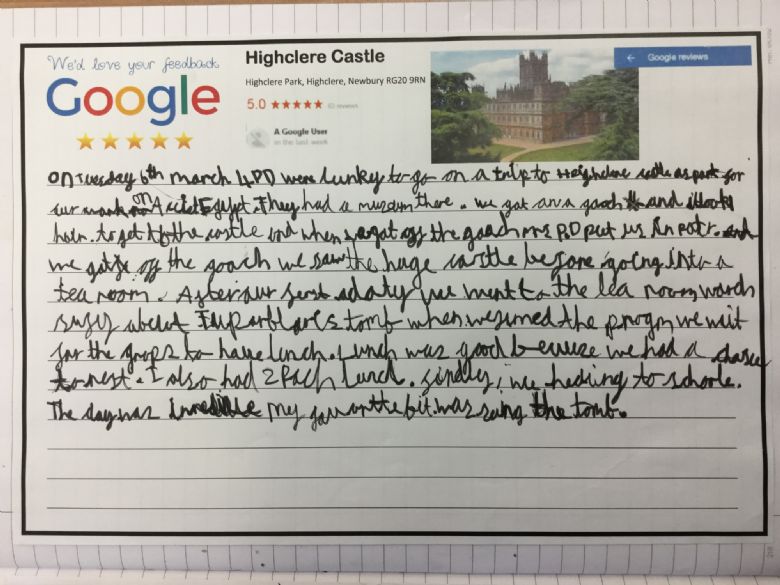 Harry chose to demonstrate what he had learned by writing a news report detailing the events of the day Tutankhamun's tomb was unearthed: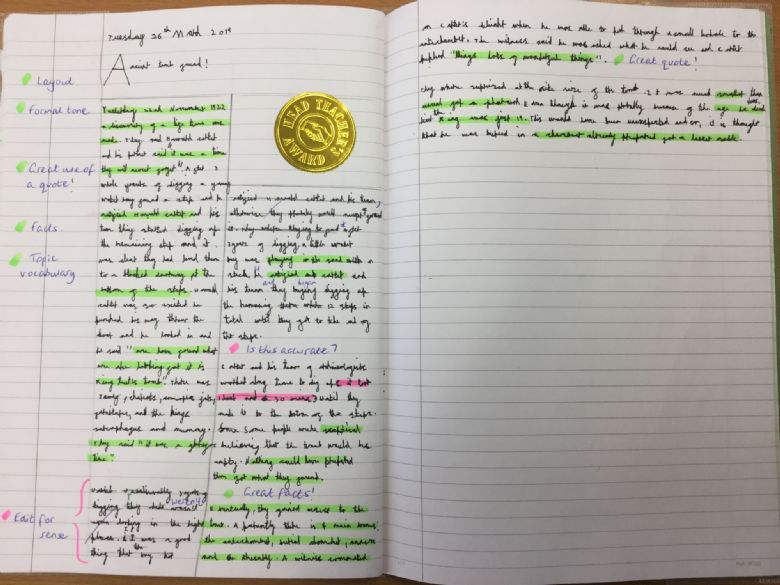 In history, Agata researched Ancient Egyptian culture and daily life in more detail:
Aarron looked more closely at the achievements of the Egyptians and each class voted on which they thought has had the biggest impact on life today: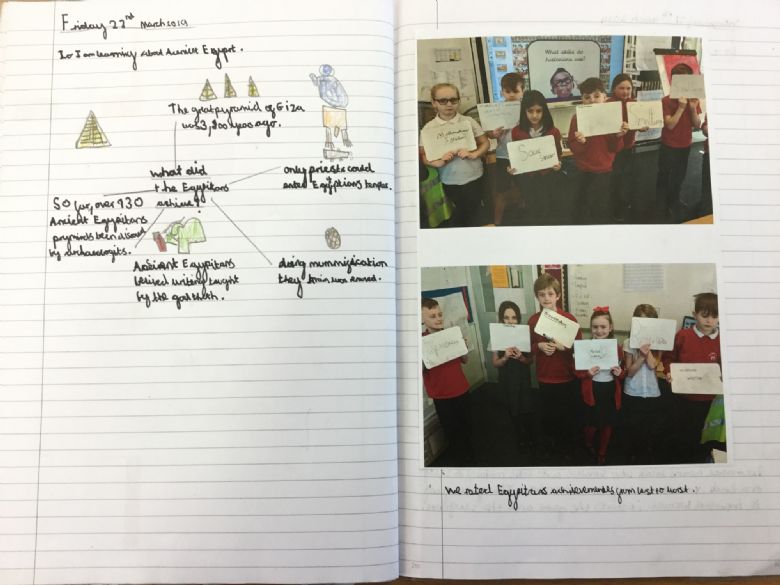 Bethany found it interesting that the Ancient Egyptian civilisation was developing at the same time as others she has studied: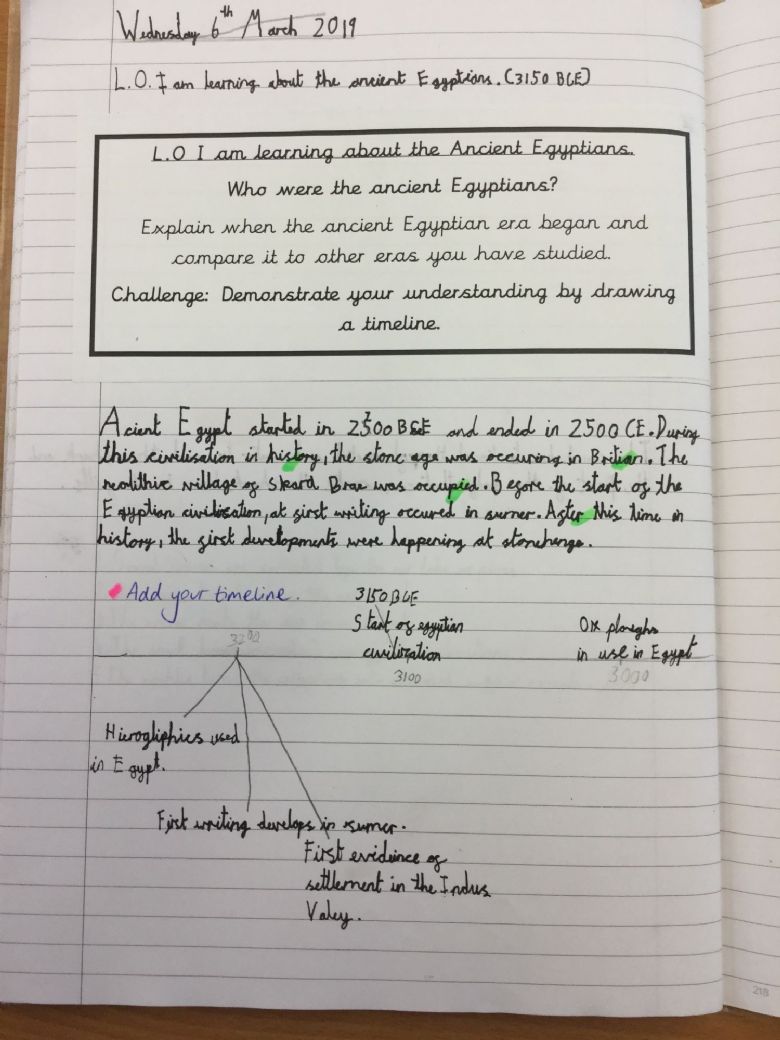 We have also been learning about The River Nile in geography. Preston independently researched the benefits of living so closely to this famous river and considered how people would survive without these benefits: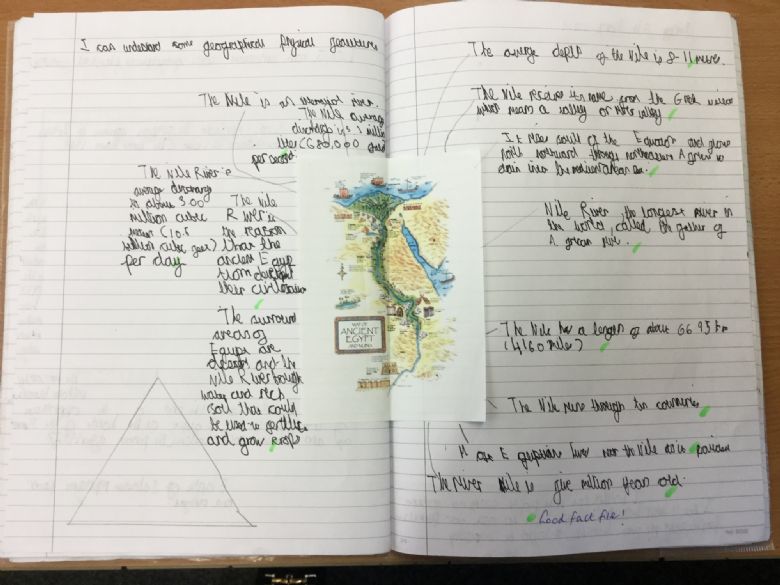 The Egyptian theme continued through our art. Marnie and George created detailed designs for their Canopic Jars: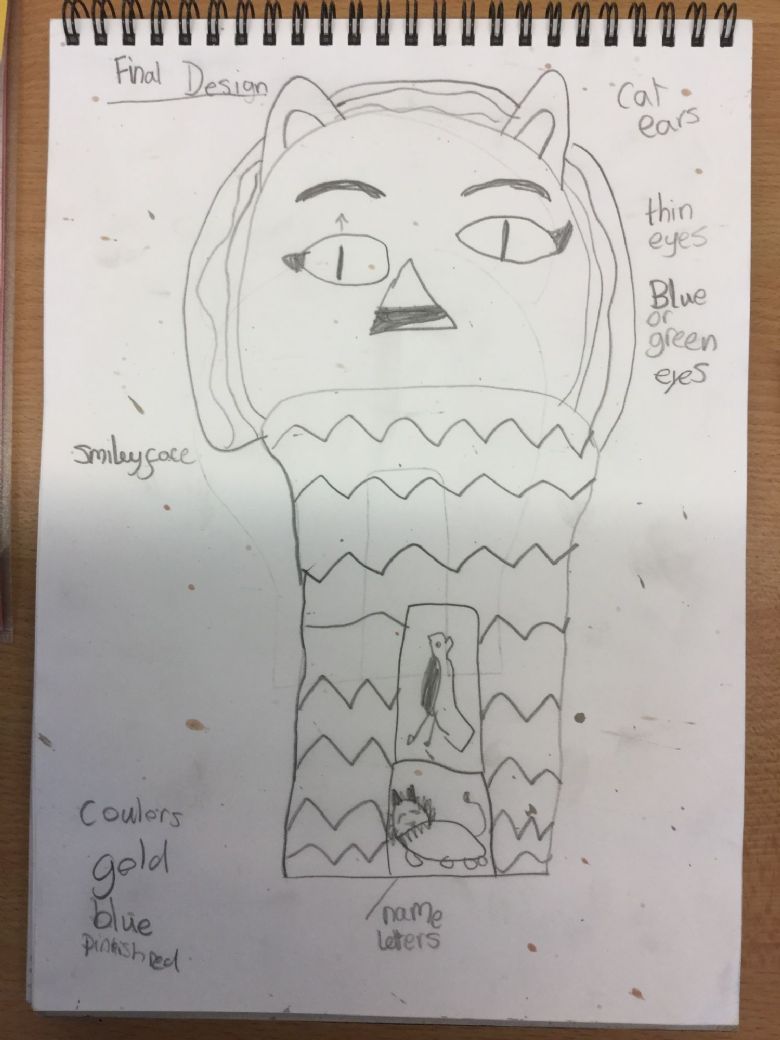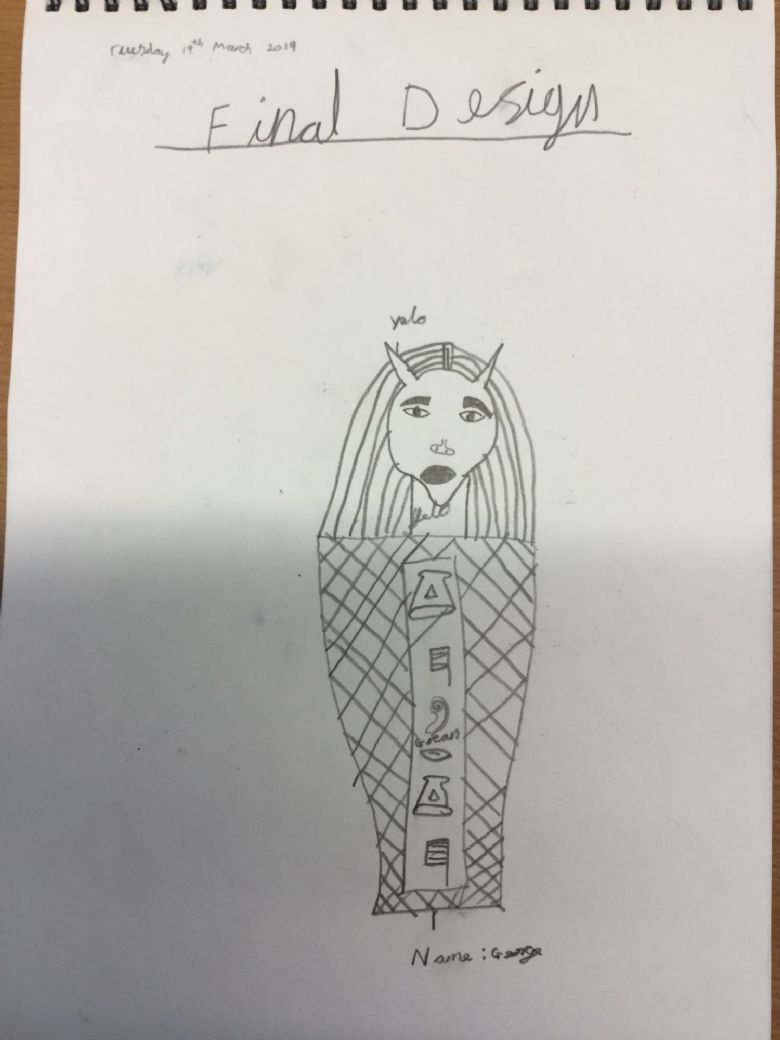 Noah and Brody were successful in creating their final outcomes: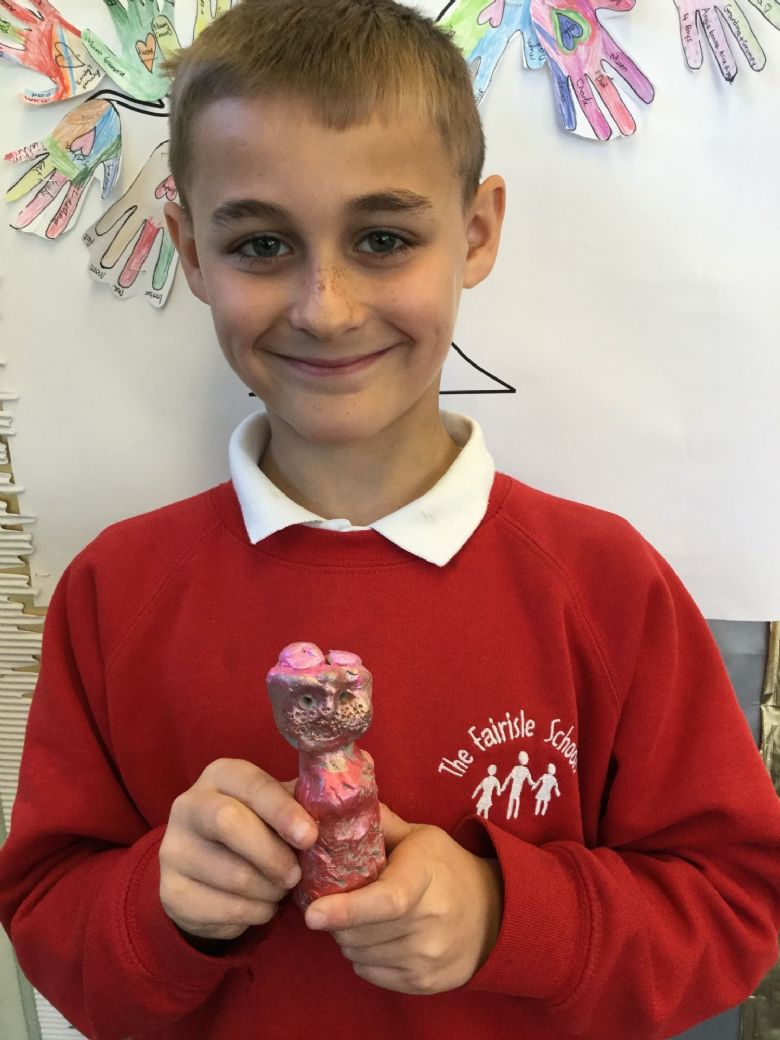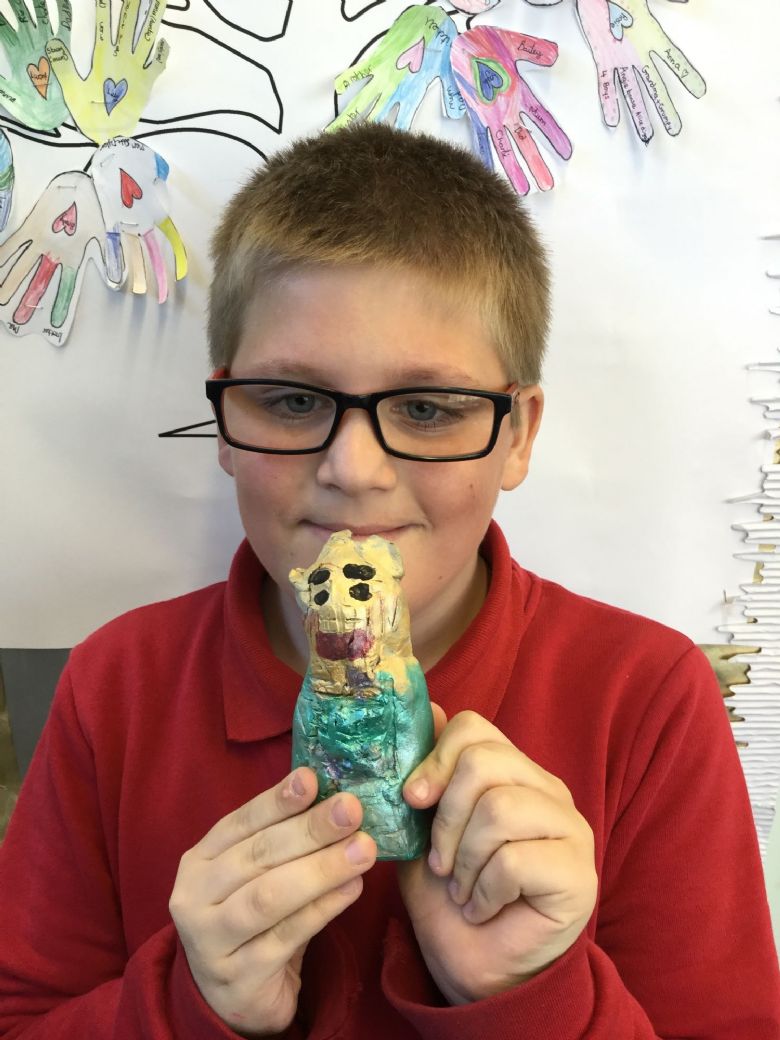 Our text for the this half term has been, The Pharaoh's Charioteer. The children have been thoroughly engaged with the exciting plot. Chloe has developed her inference skills through exploring a variety of interesting characters: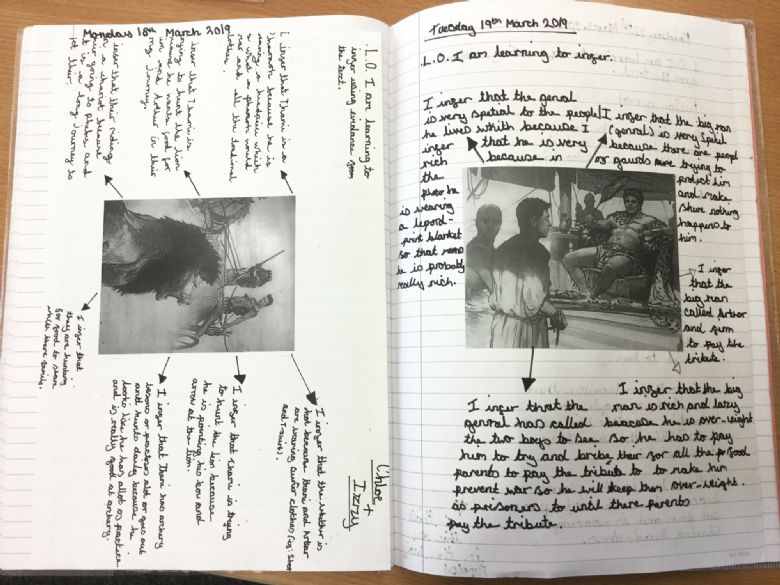 Lucas has built upon his knowledge of making informed predictions using what has happened in the story so far: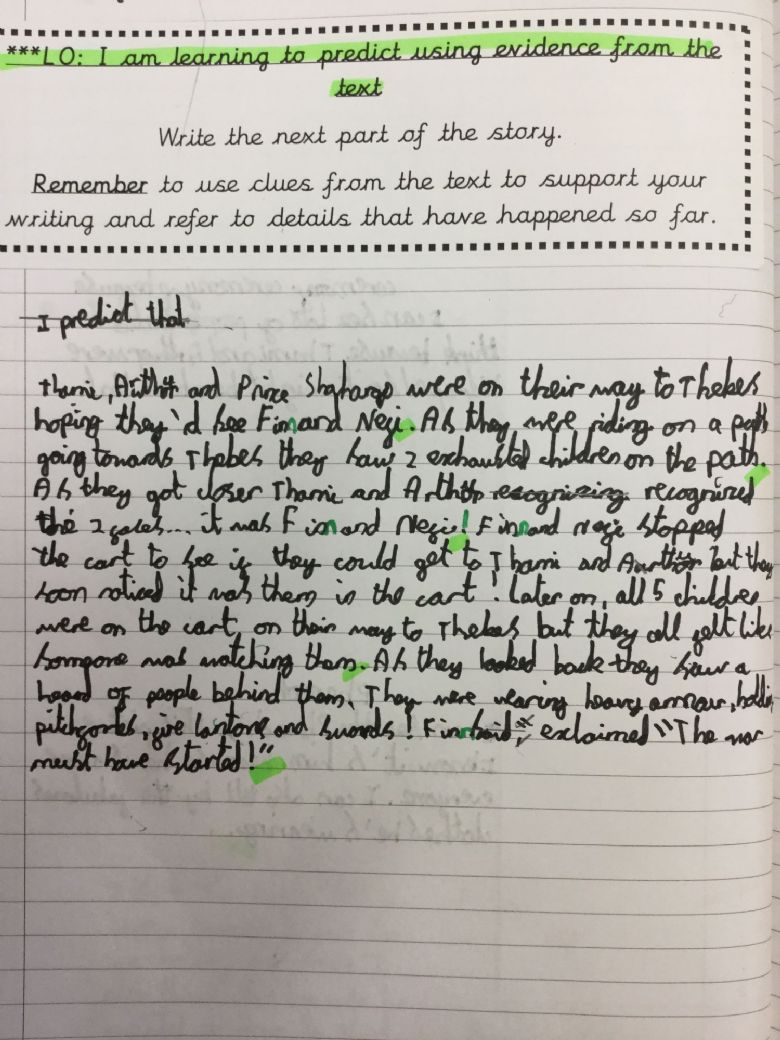 In other learning, Year 4 have been developing their formal written methods for multiplication. Eden has demonstrated her ability to use a grid, expanded and short multiplication methods to answer more complex multiplication calculations: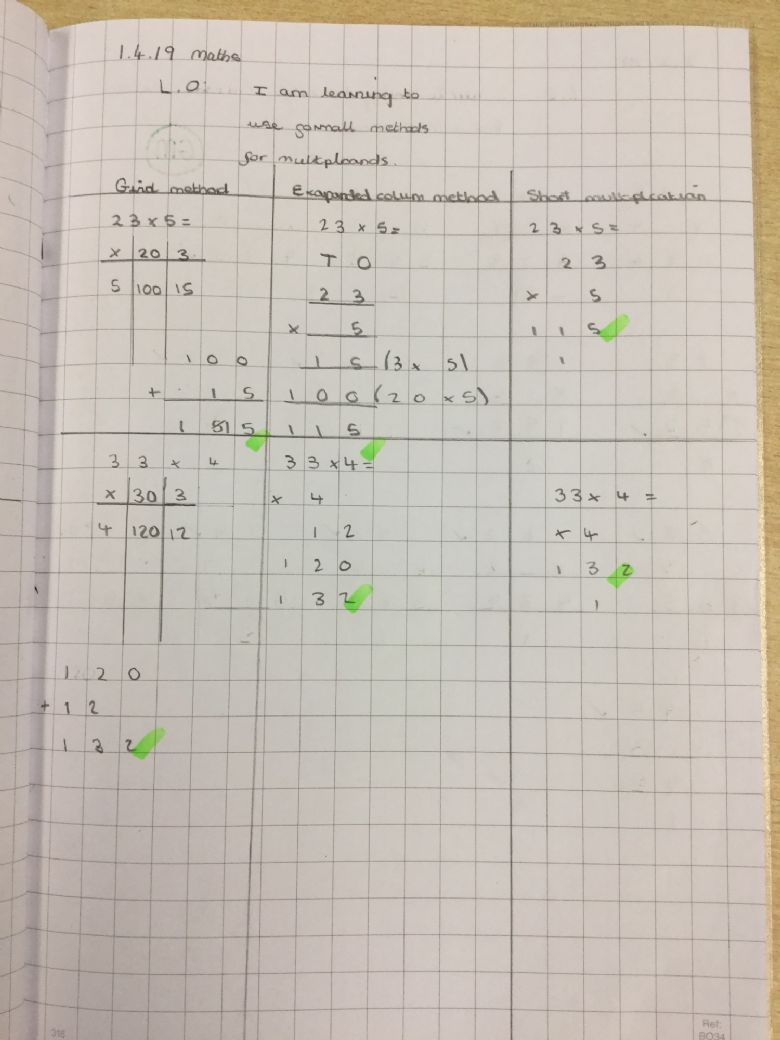 Alan has also successfully used strategies to multiply by 10 and 100: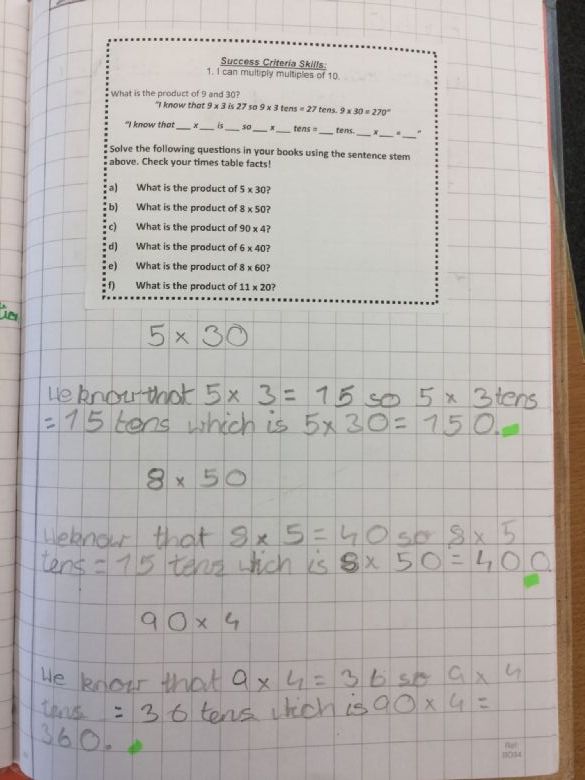 Leyla has been using the Law of Distribution to break down tricky multiplication calculations and has applied her knowledge to solve problems and reason about multiplication: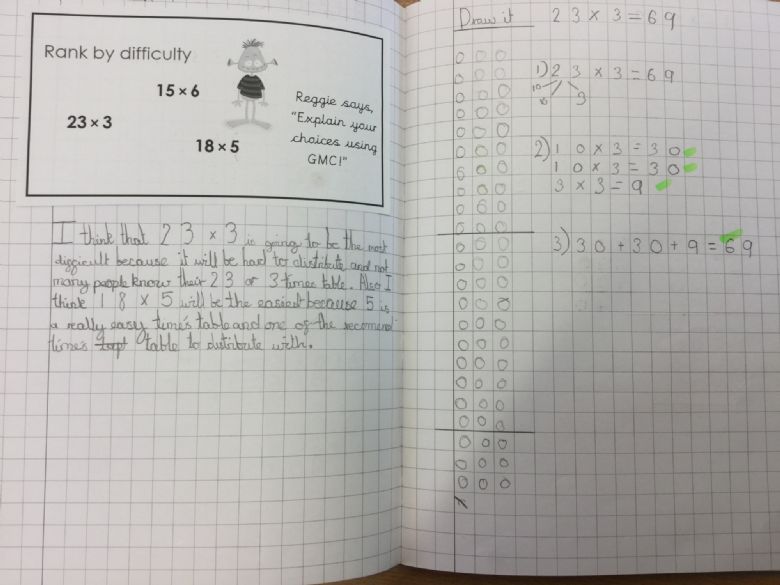 In science, Year 4 have been learning about sound. Isabelle investigated how sound travels and how we are able to hear: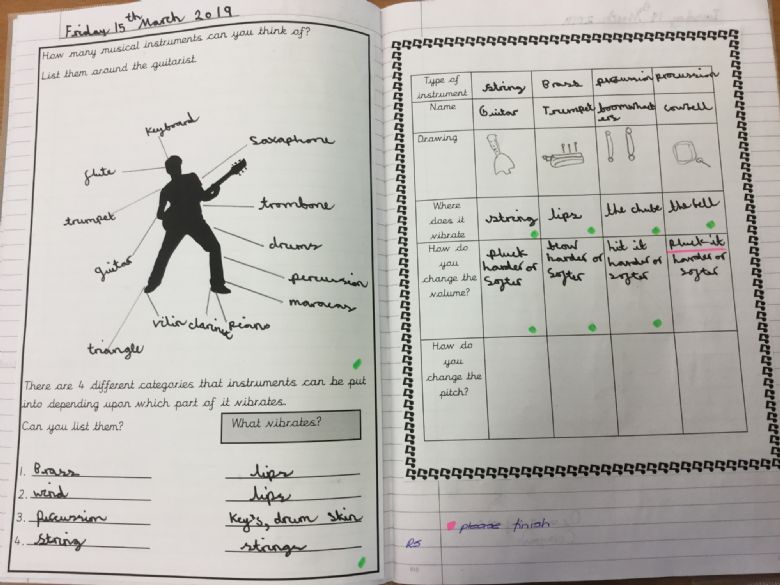 In French, the children have been learning all about the classroom.
Archie has learned to give instructions: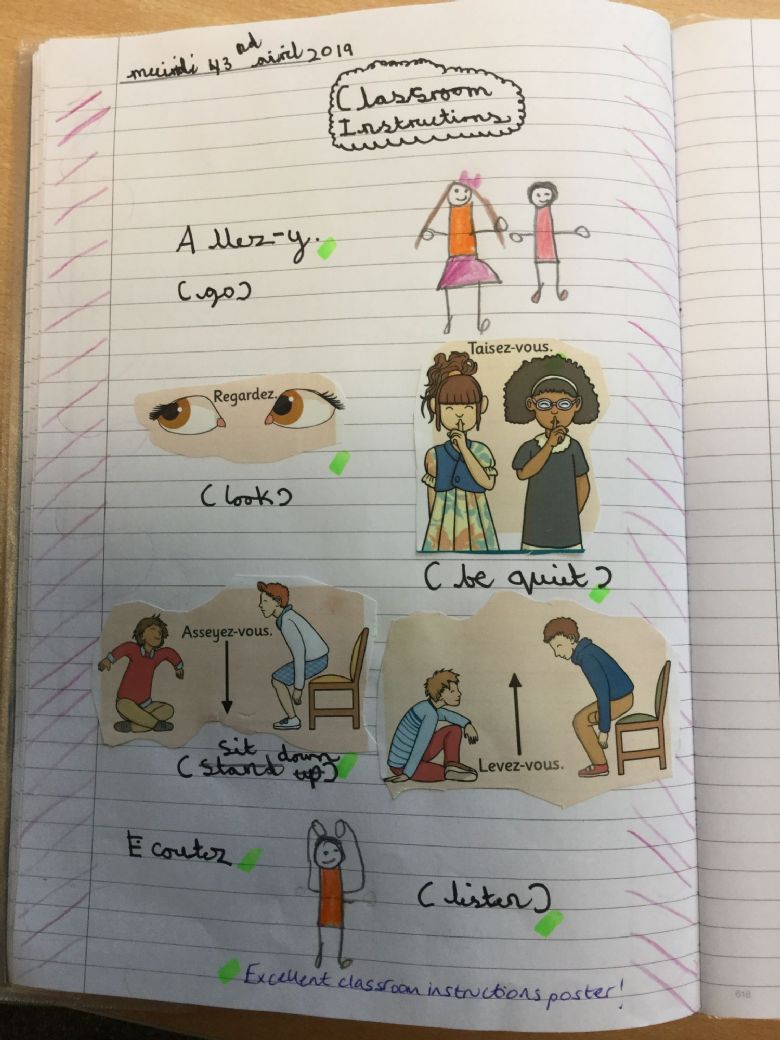 Isla has learned how to describe the contents of her pencil case: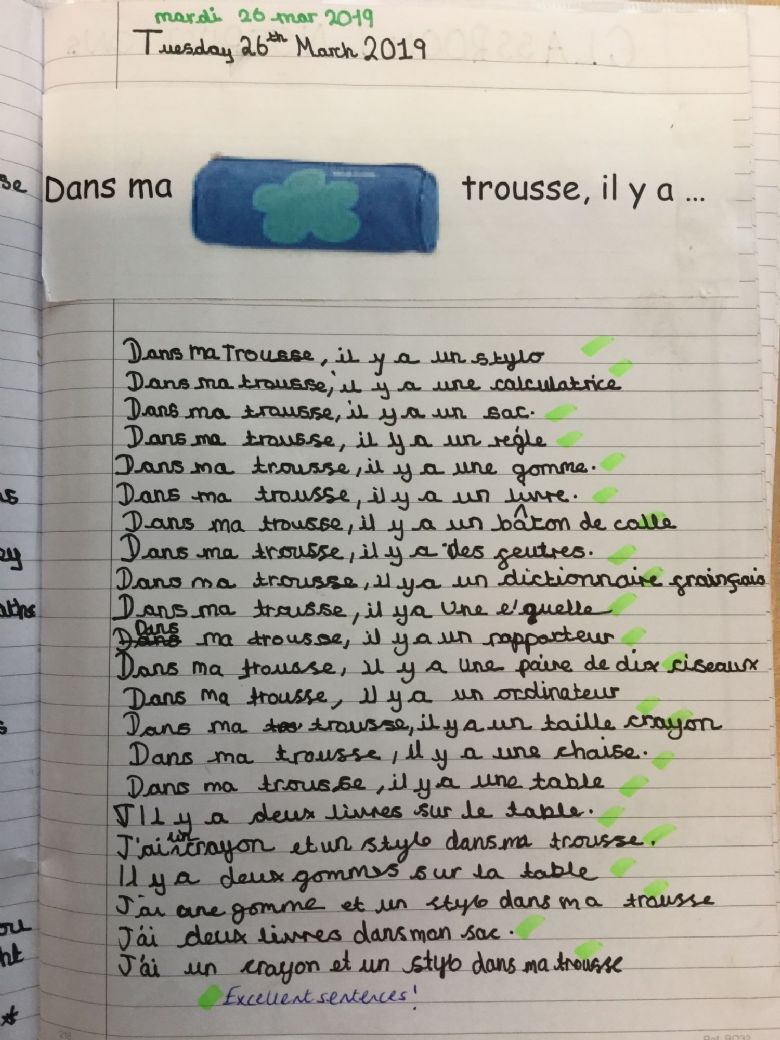 Rahmat can name common classroom objects: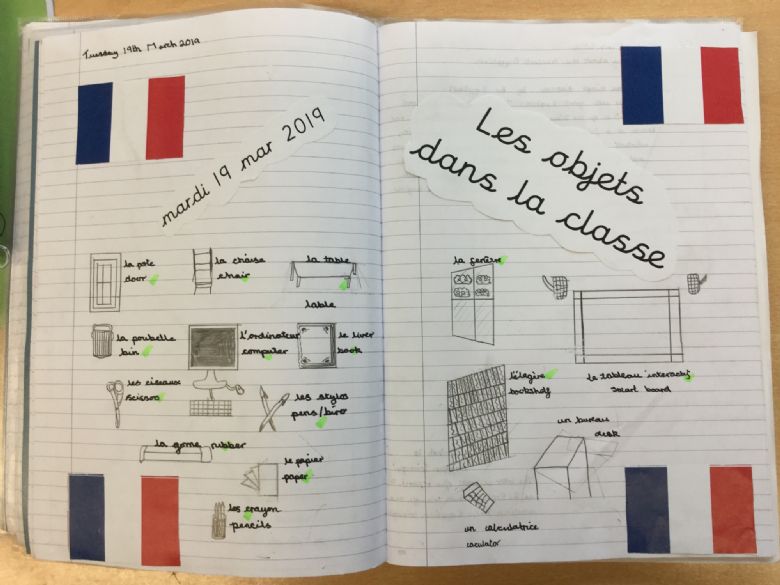 Southampton City Mission attended school to teach the children about the Christian story of Easter: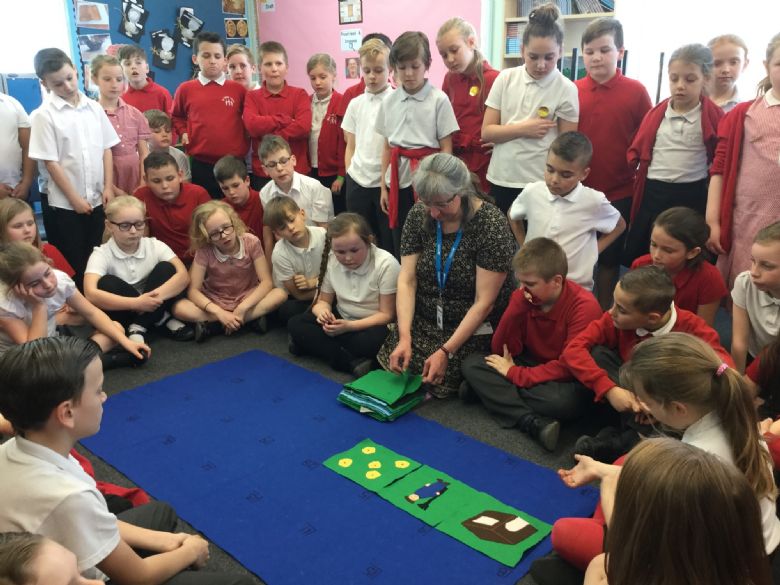 The children learned about the Paschal Candle and what it symbolises - coming from the darkness into the light: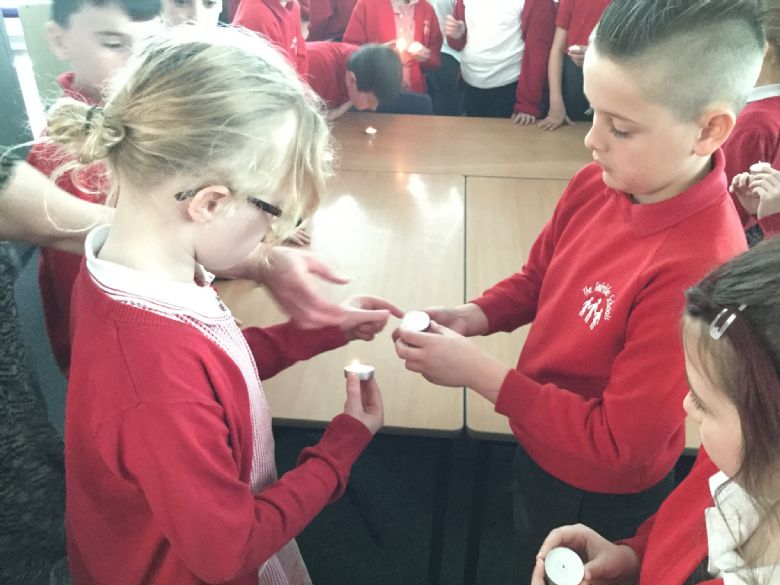 Nicola used this knowledge to reflect on what rituals are and what they mean to her: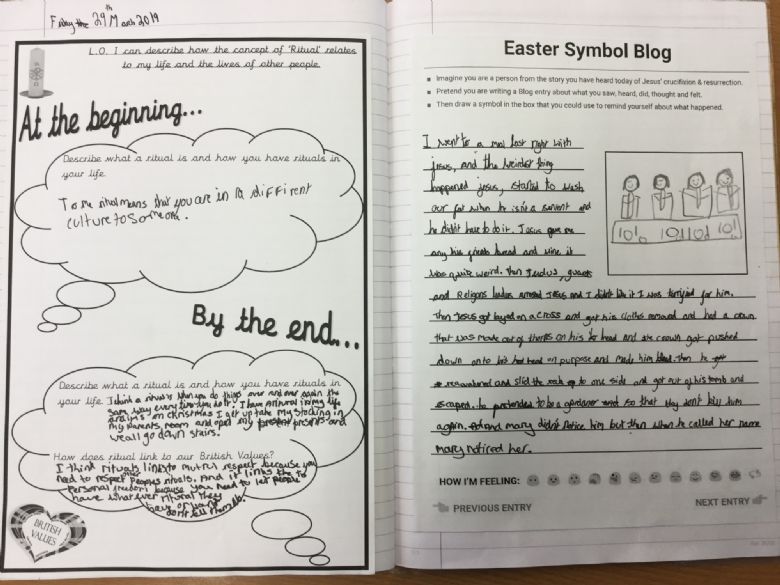 Once again, the successes of the half term were celebrated with a fantastic concert showcasing the progress the children have made learning to play their instruments with Music on the Map: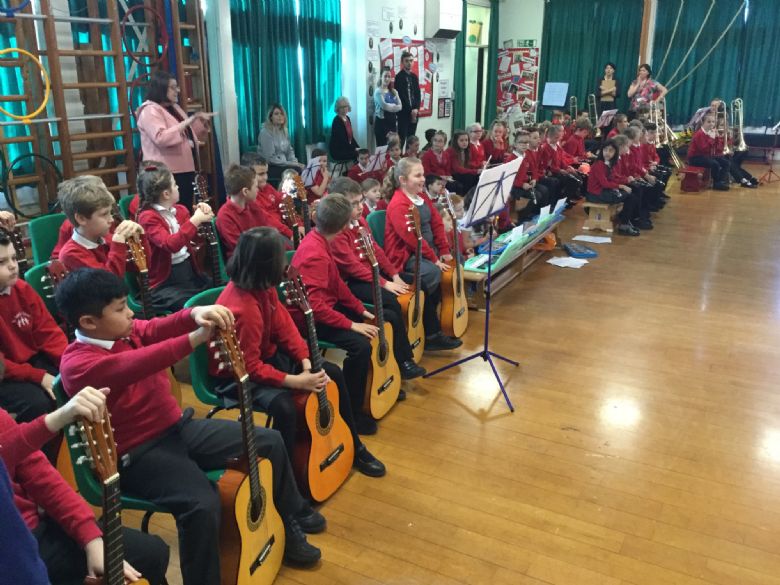 What an incredible half term!