Autumn 2
Year 4 Autumn 2 Curriculum Snapshot:
"We have really enjoyed this half term. Our favourite part was Diwali Day because we learned a lot about Hinduism. We have also been learning about animals and their conservation. This has helped us to be more aware of looking after our environment and our animals!"
Amy, Bailey and Mitchell (Year 4 Learning Leaders)
This half term began with the year group celebrating the Hindu festival of light, Diwali. The children and the teachers enjoyed dressing in traditional costume and learning about the different ways Hindus celebrate this time of year: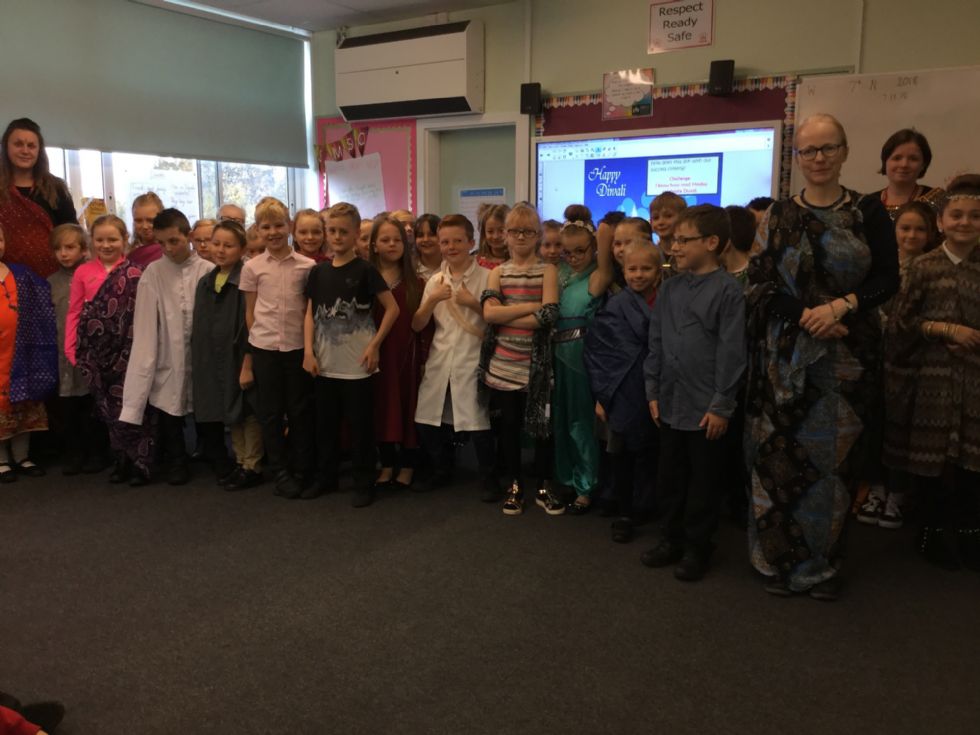 As part of this learning, the children developed their understanding of the concept of good and evil in R.E. Ellie created a poster to inform people of the different ways Hindus celebrate coming from the darkness into the light: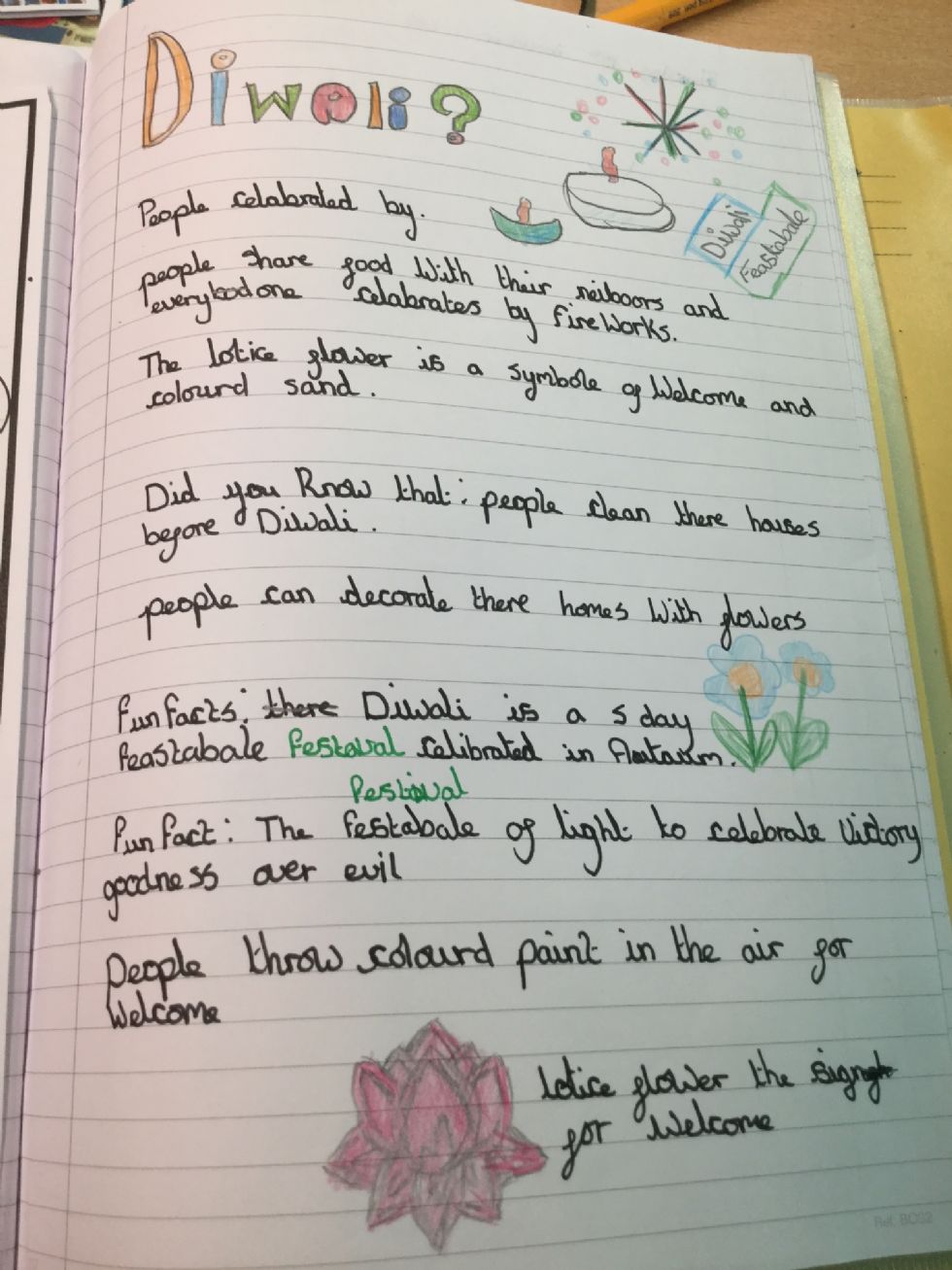 It was wonderful to be able to invite parents into school for our anti-bullying day. Aarron put himself into the shoes of others to gain an understanding of the impact of different situations on different people: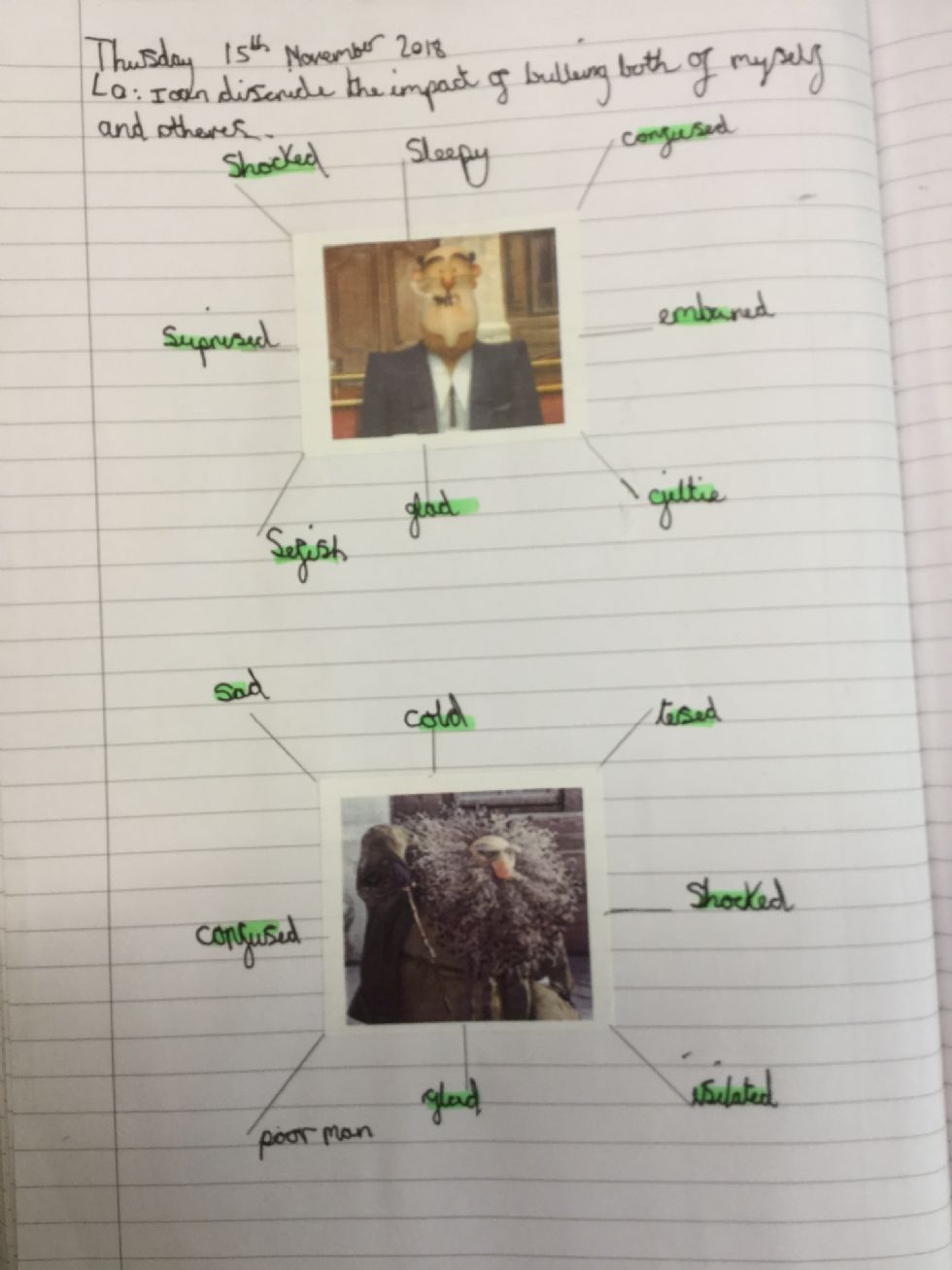 Poppy explored the difference between conflict and bullying, and responded to a scenario advising people to 'choose respect':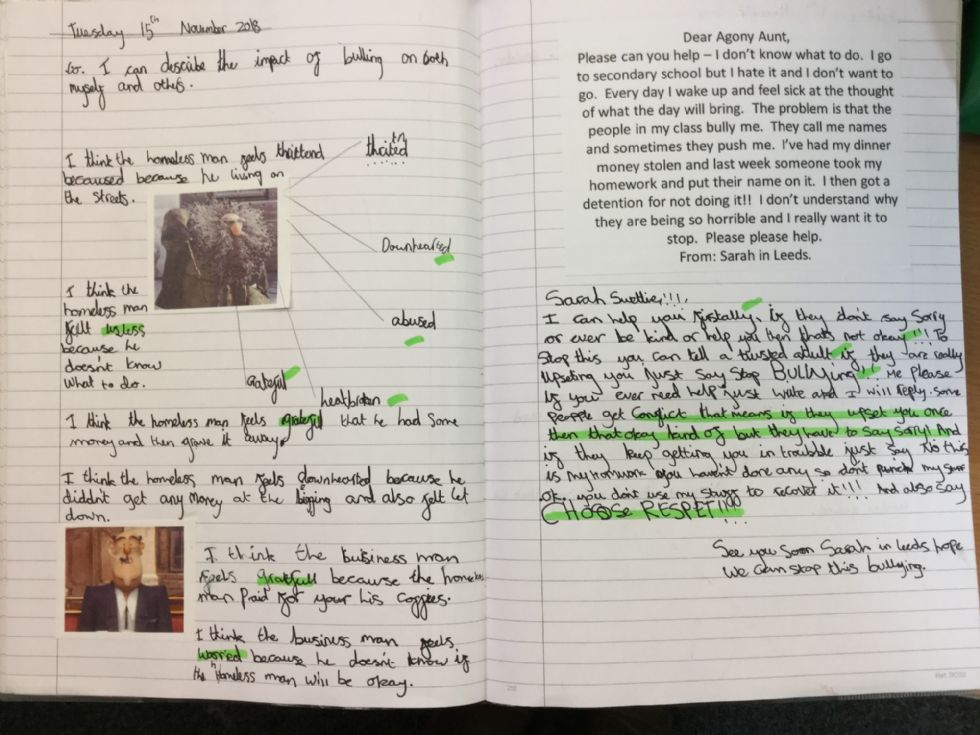 In English, we have been reading 'The Butterfly Lion' - a story that provides the children with the opportunity to explore a range of different and meaningful relationships.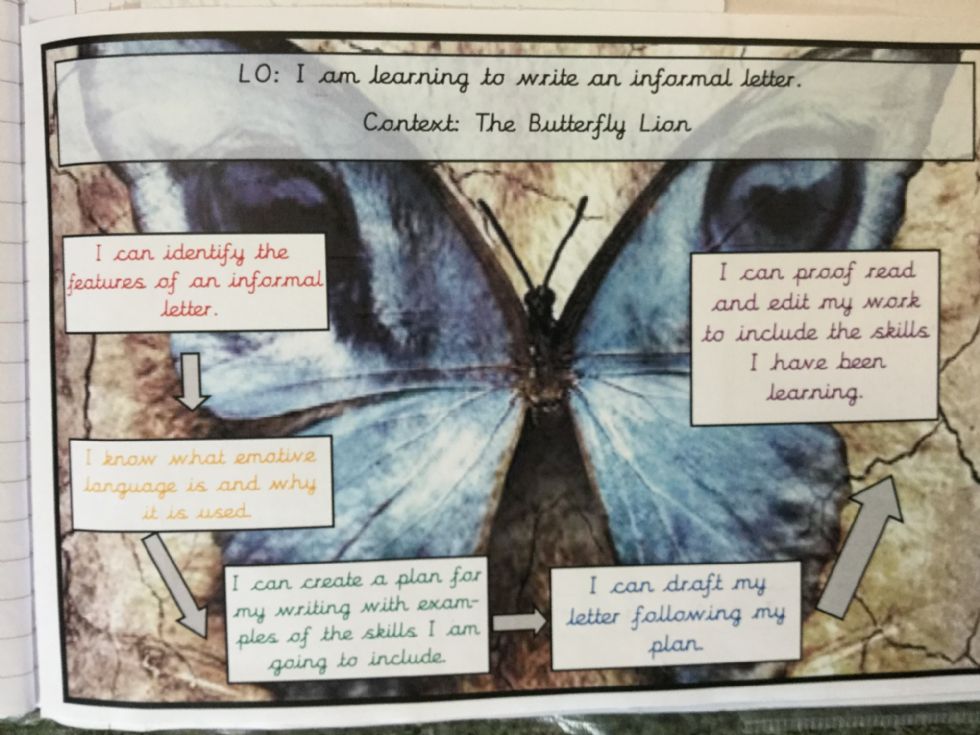 To begin, Julian explored the use of emotive language to create emotions in the reader: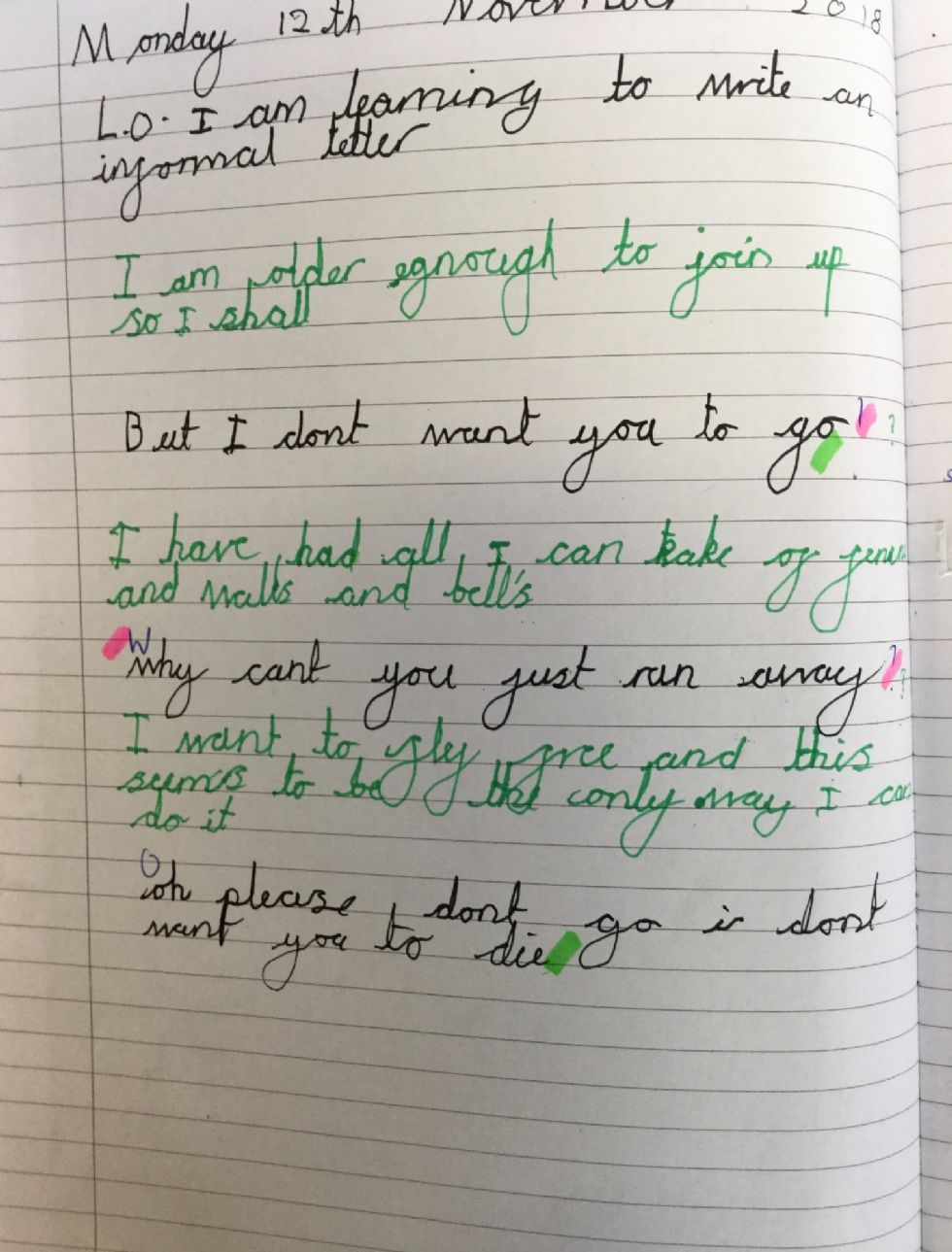 Marissa and Nicola then carefully drafted their letters, writing in role as Millie to her beloved friend Bertie: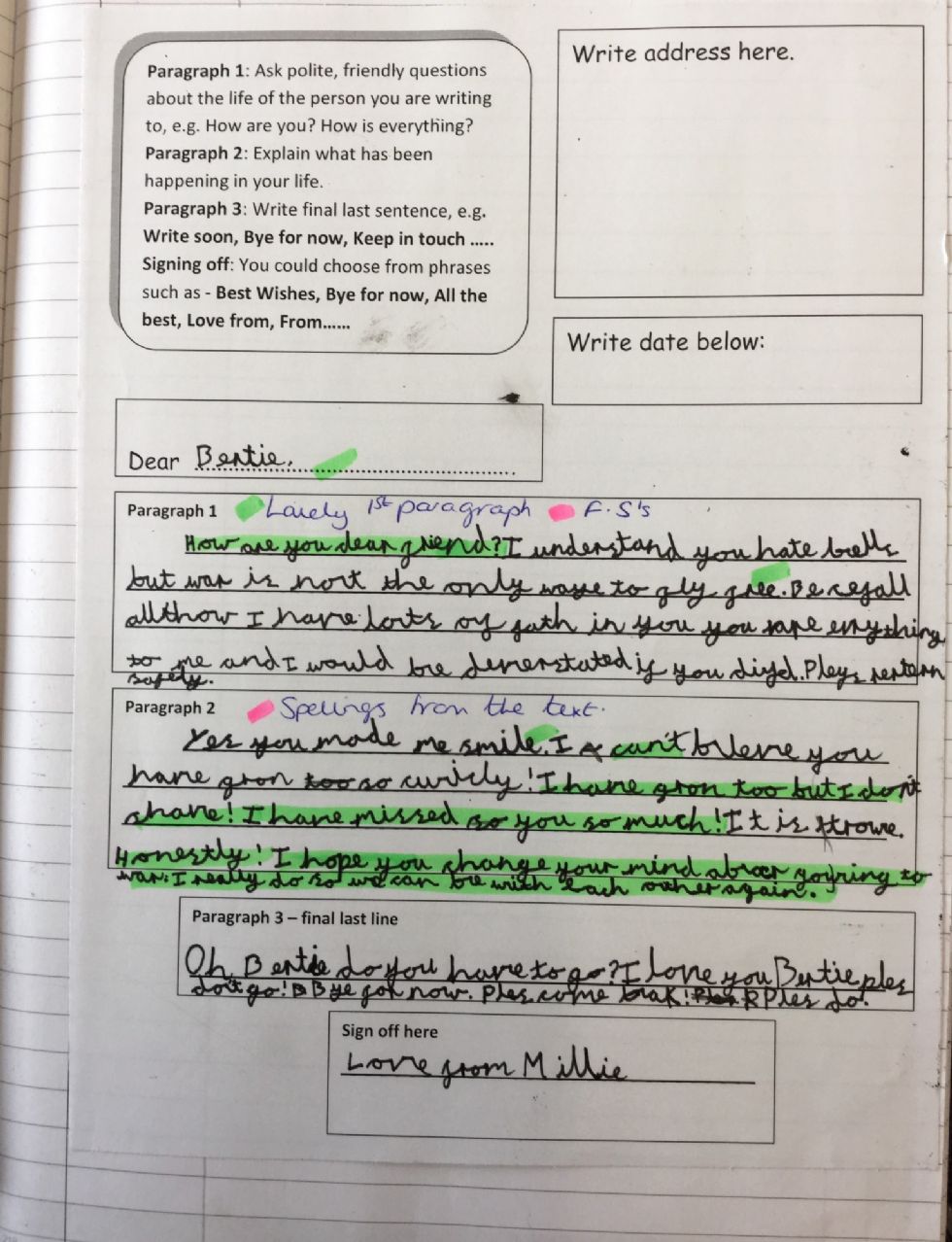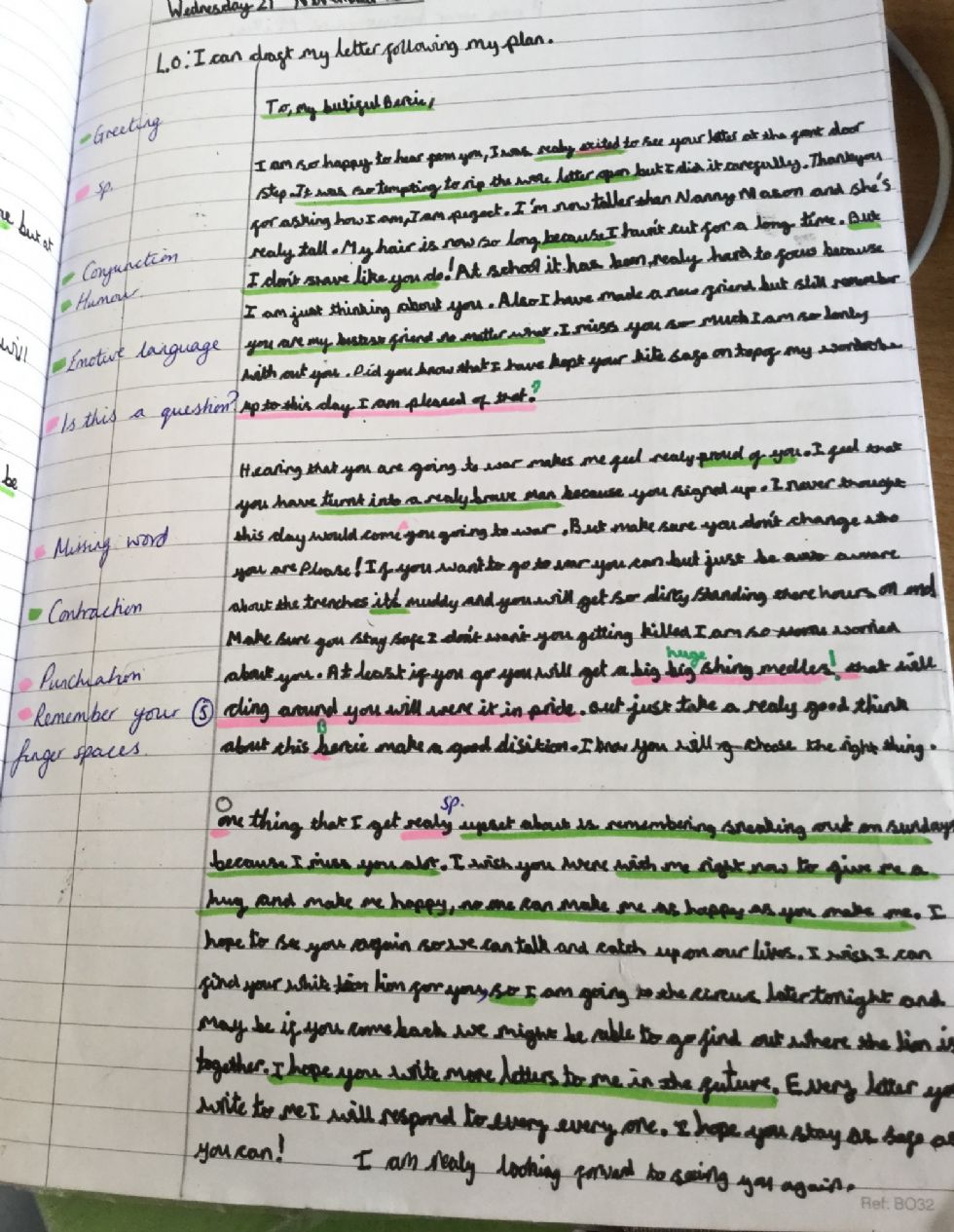 Dylan produced an authentic letter using emotive language and using his informal writing skills: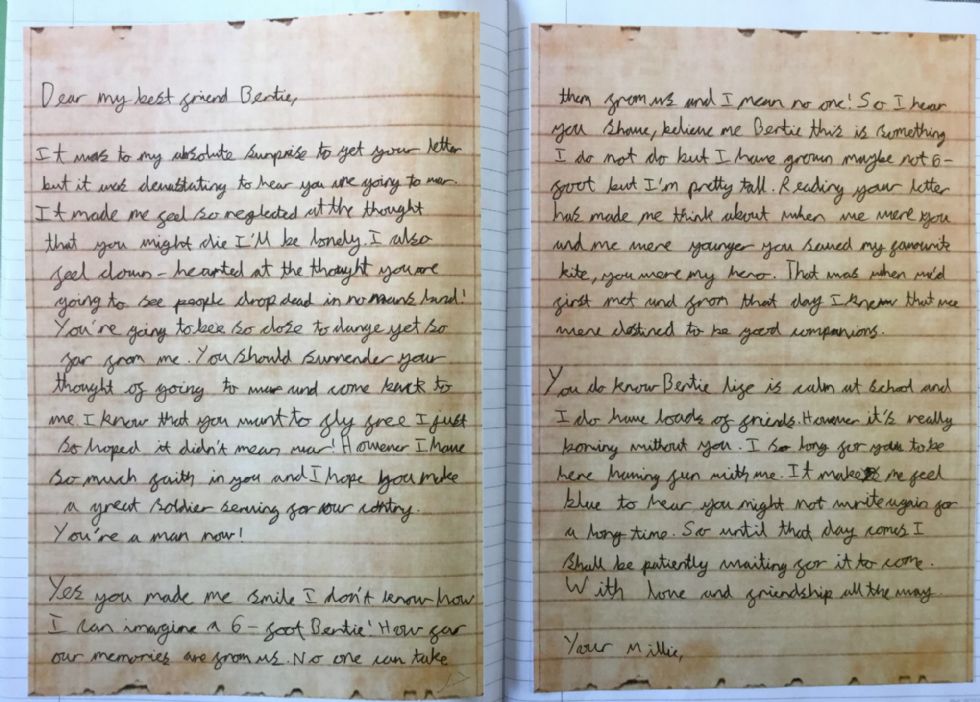 Year 4 have also had the fantastic opportunity to visit Marwell Zoo to support their learning this half term. In Geography, Kier created a route map from Fairisle School to Marwell to ensure the driver knew the quickest way to travel: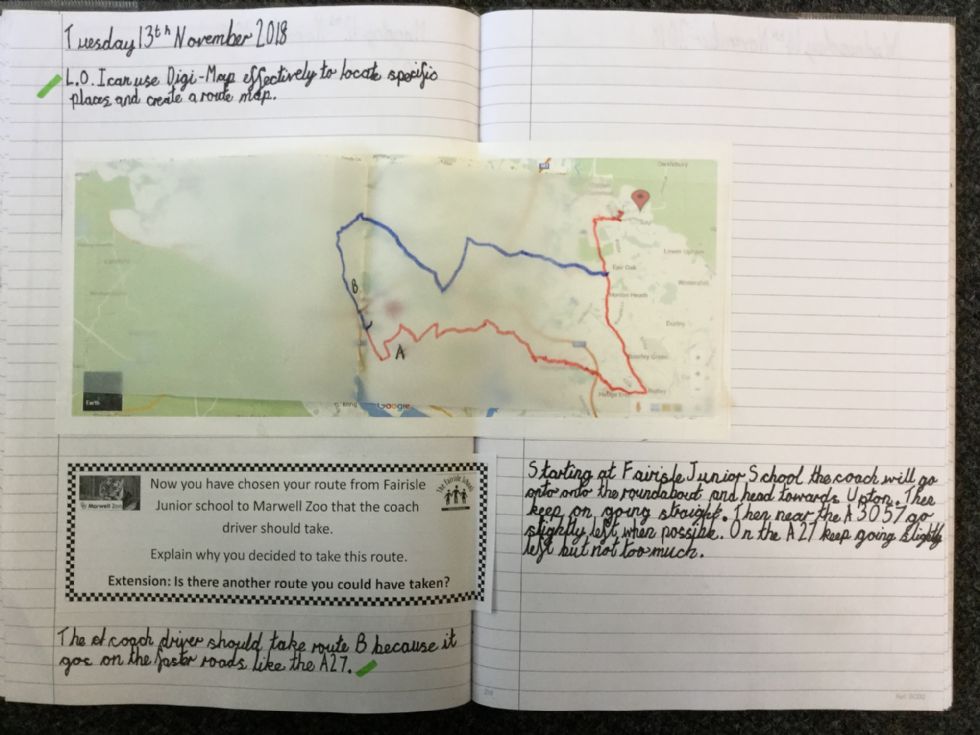 Following our visit, Alfie and Chloe drew sketch maps of all of the animals and other attractions they had seen: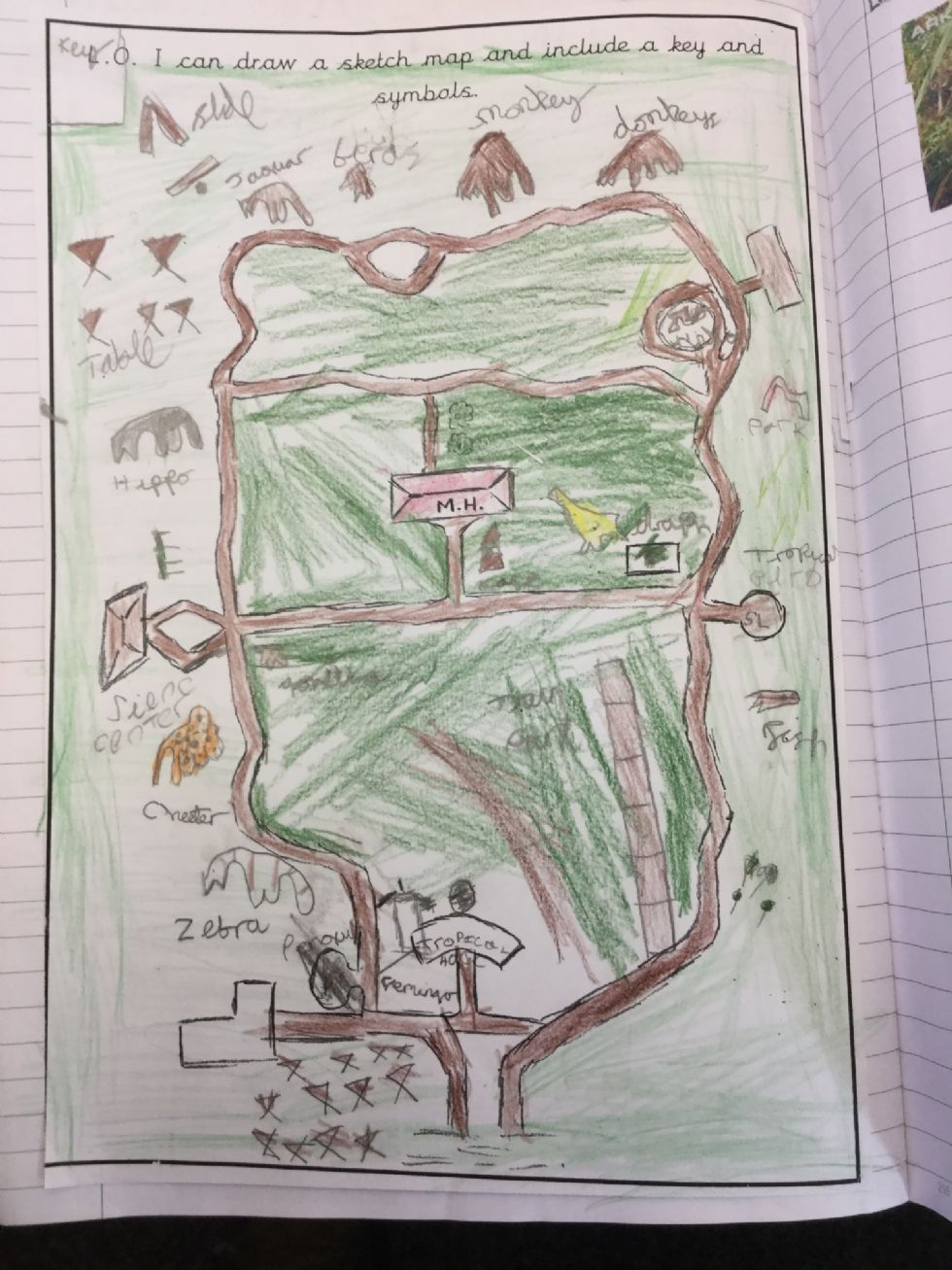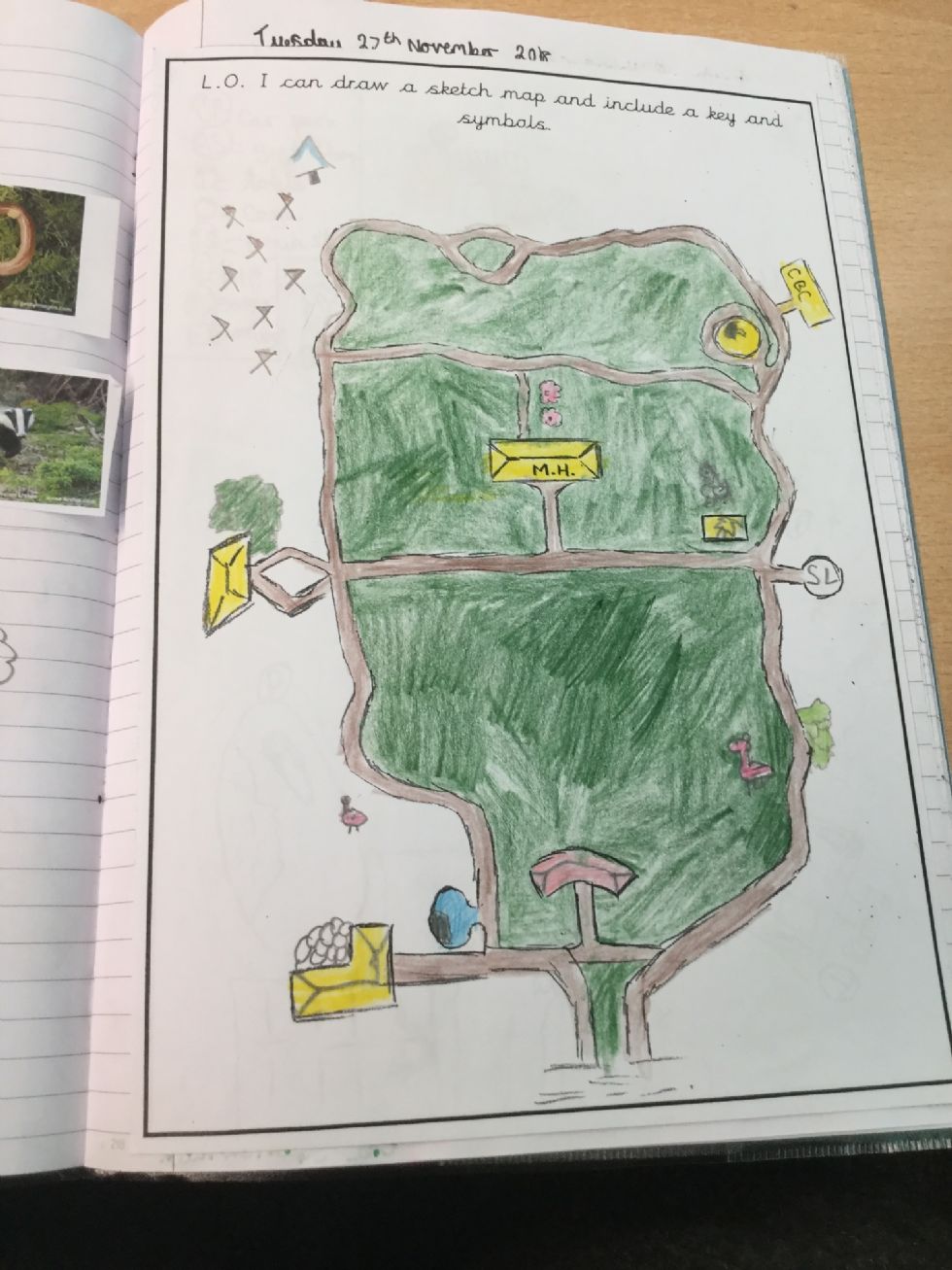 The children took part in a workshop where they gained a real understanding of animal conservation and what they are able to do to help prevent extinction and protect endangered species and vulnerable animals around the world and in our seas.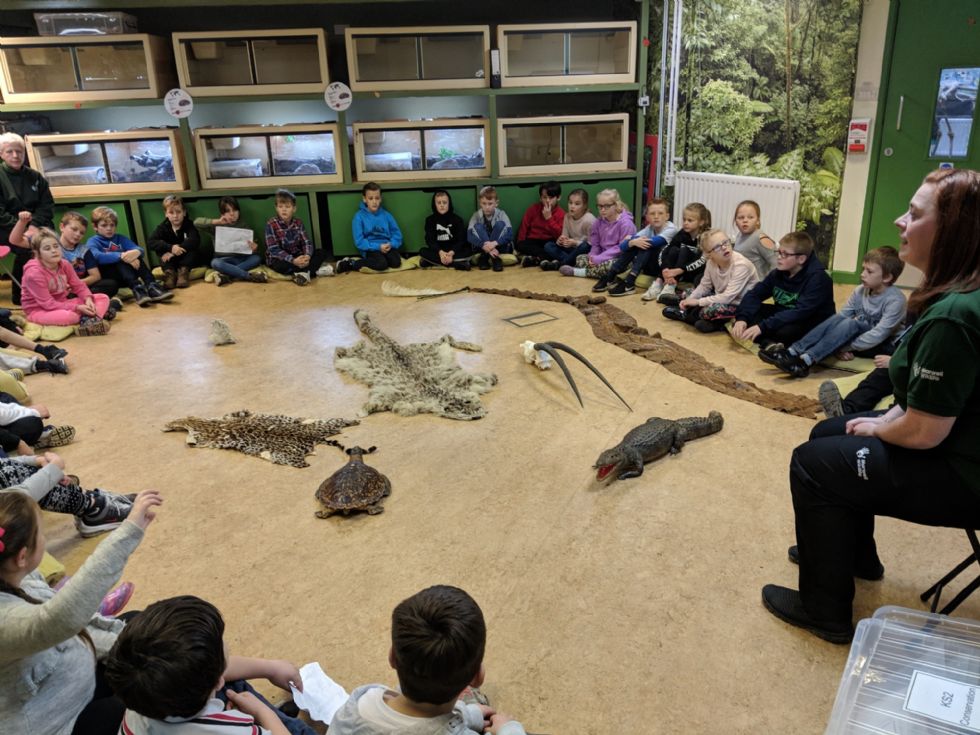 Spencer even faced his fears and was brave enough to touch a python: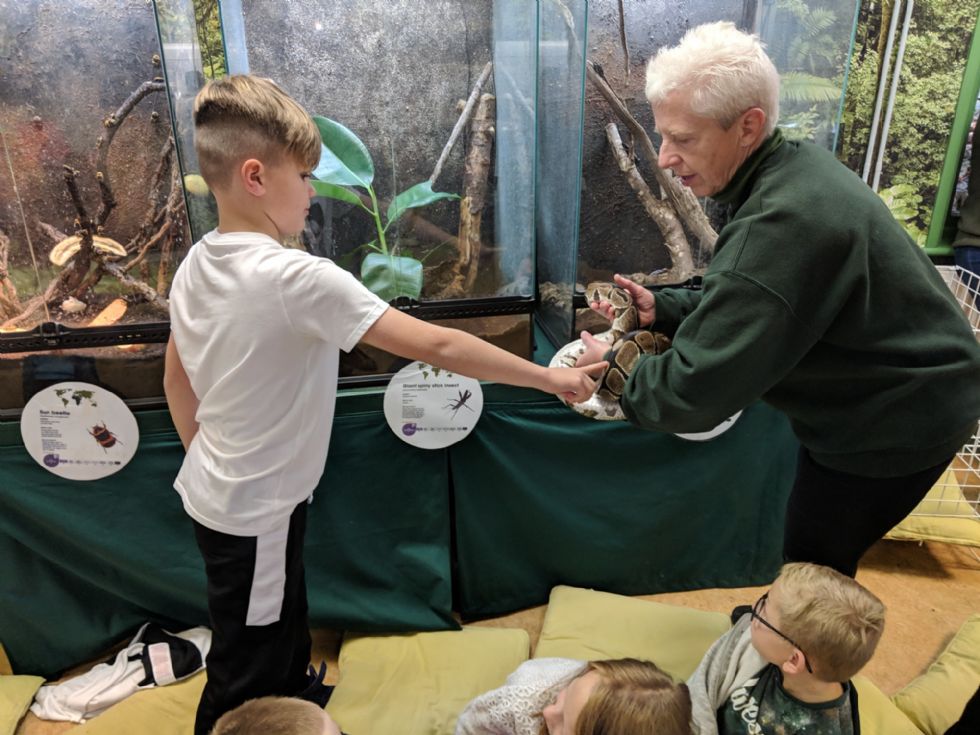 Seeing the animals in their enclosures, at close range, and hearing first-hand about the important work the zoo does meant the children could relate this experience to their writing when they wrote a discursive text to present arguments both for and against the continuation of zoos.
Rylee used images from Anthony Browne's 'Zoo' to create sentences arguing against zoos and wrote a letter to Mr Howard discussing why Year 4 should not go on this trip again: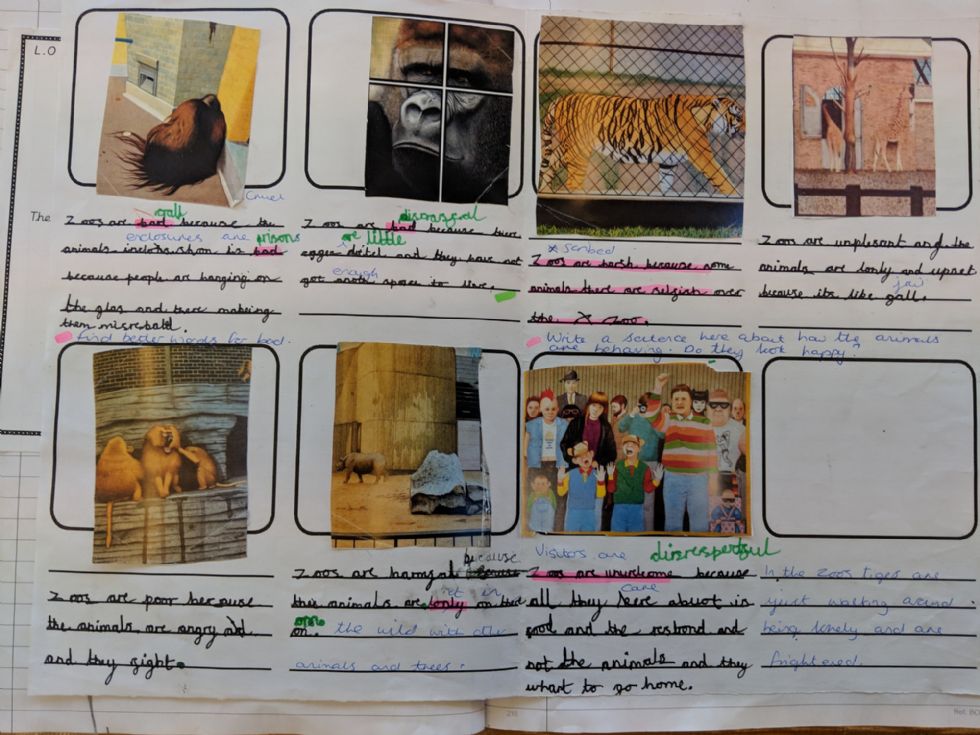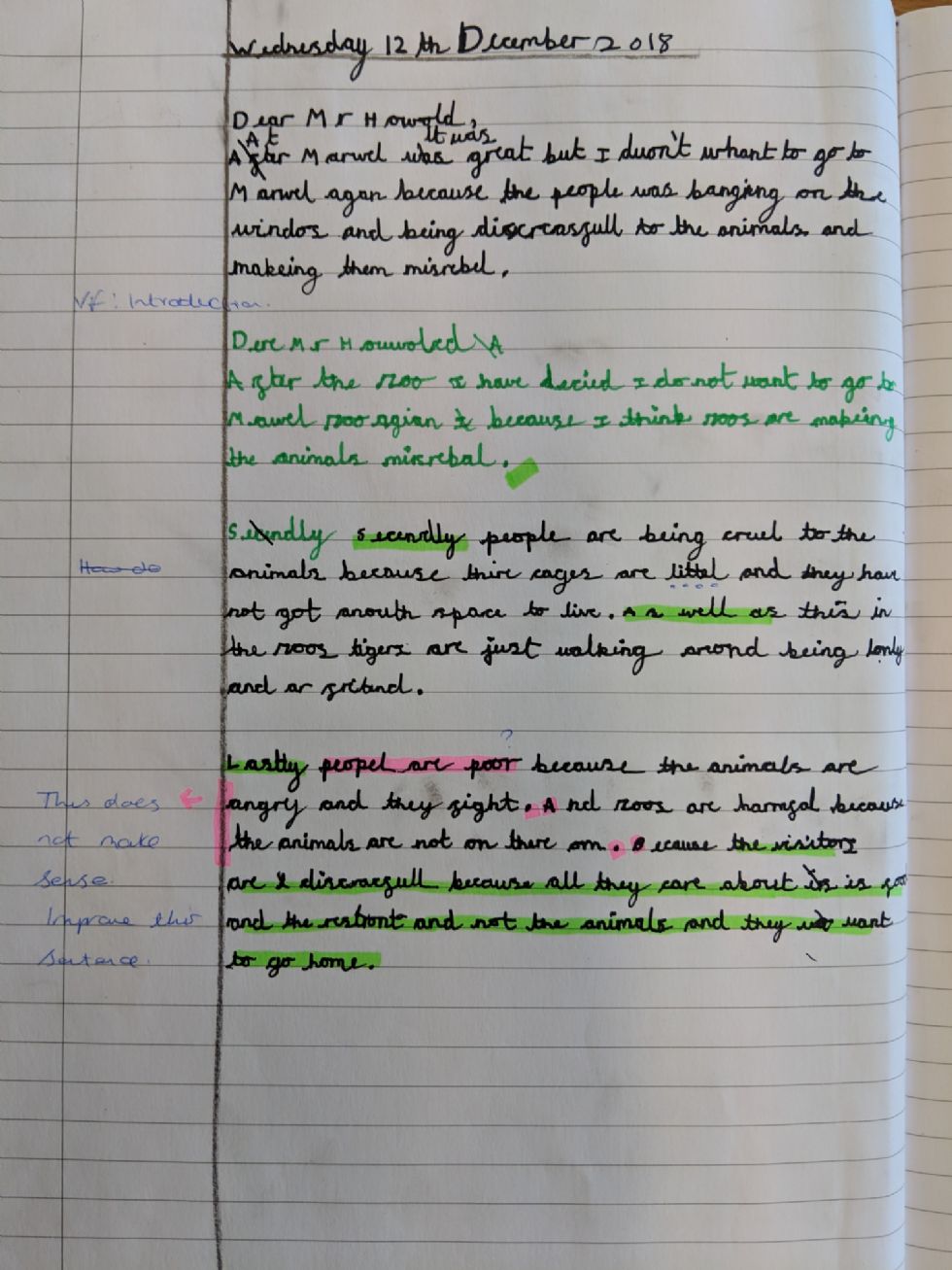 Amy planned and drafted a well balanced argument for both sides of the debate: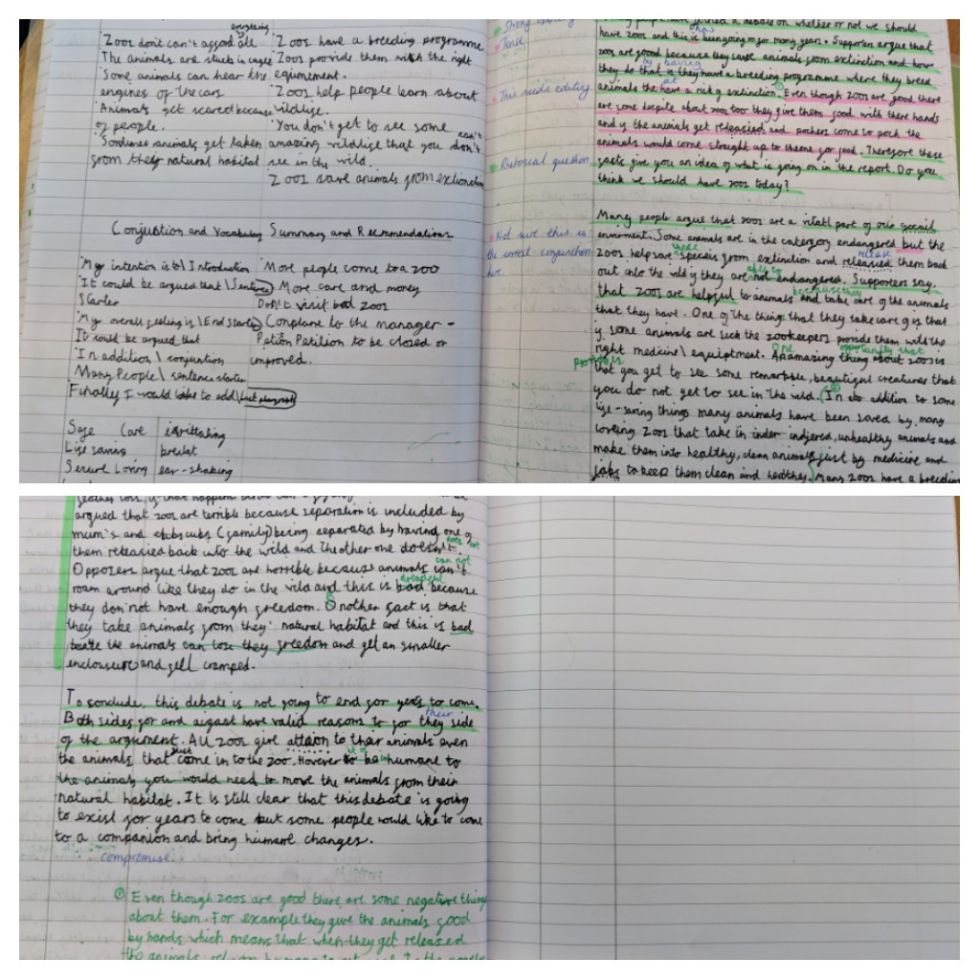 Rahmat worked hard to publish and present her argument: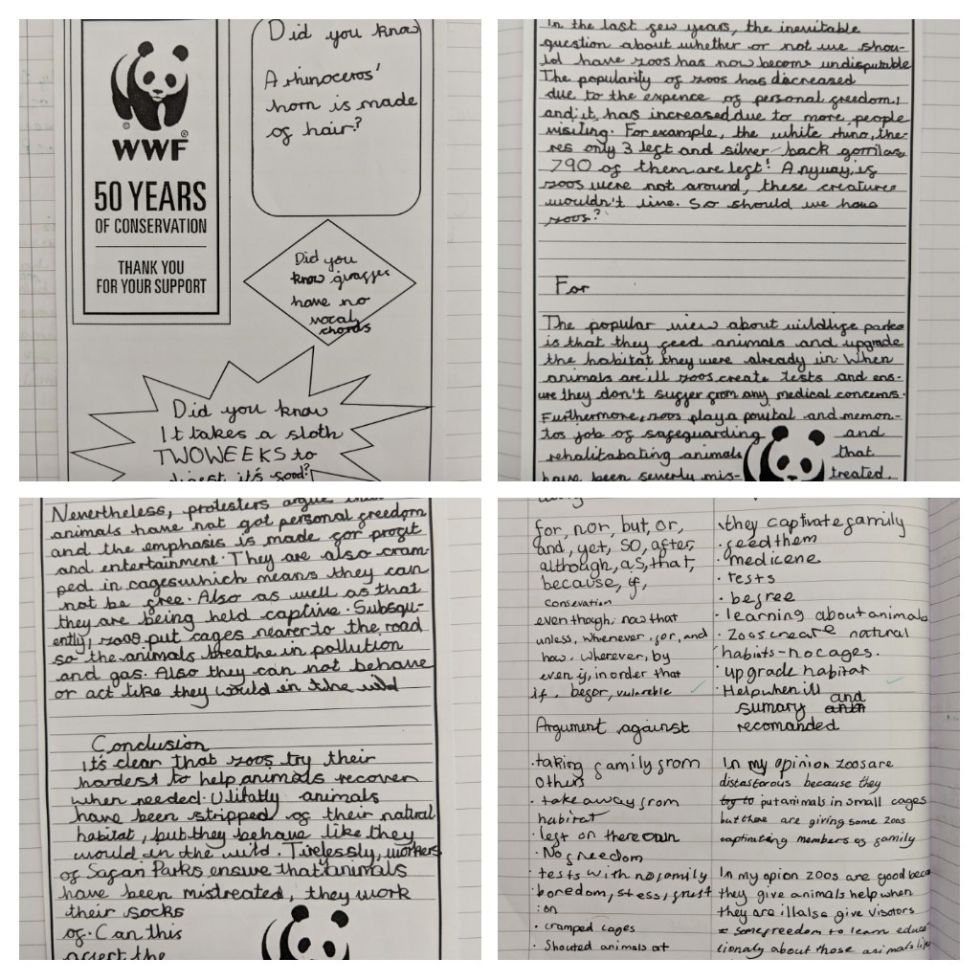 The theme of animal conservation was an important aspect across the curriculum this half term. In Art, George, Maisie, Agata, Phoebe, Taya, Rose, Rylee and Theo built upon their knowledge of primary and secondary colours to experiment with shades and tints to create their own animal prints and art work: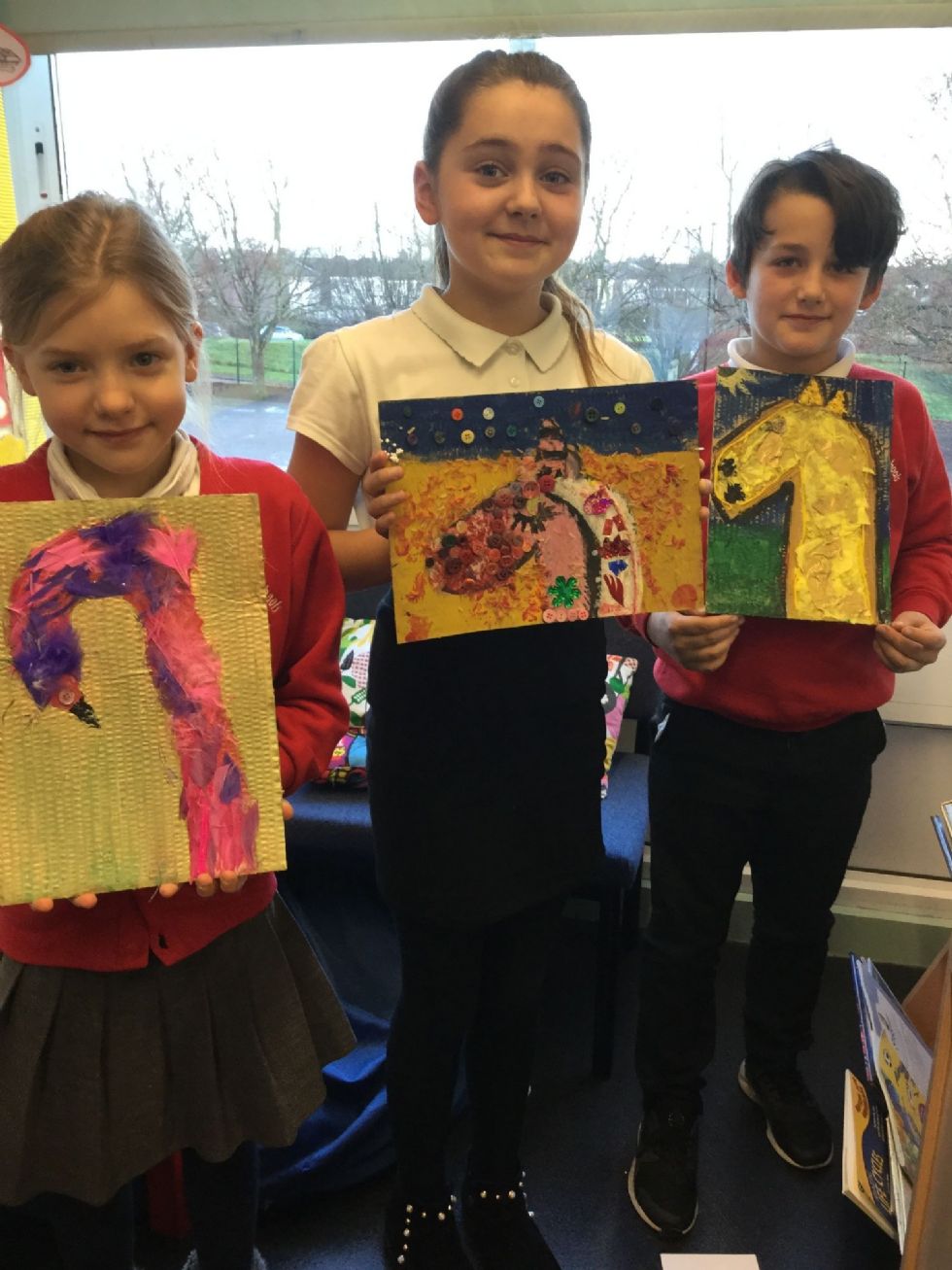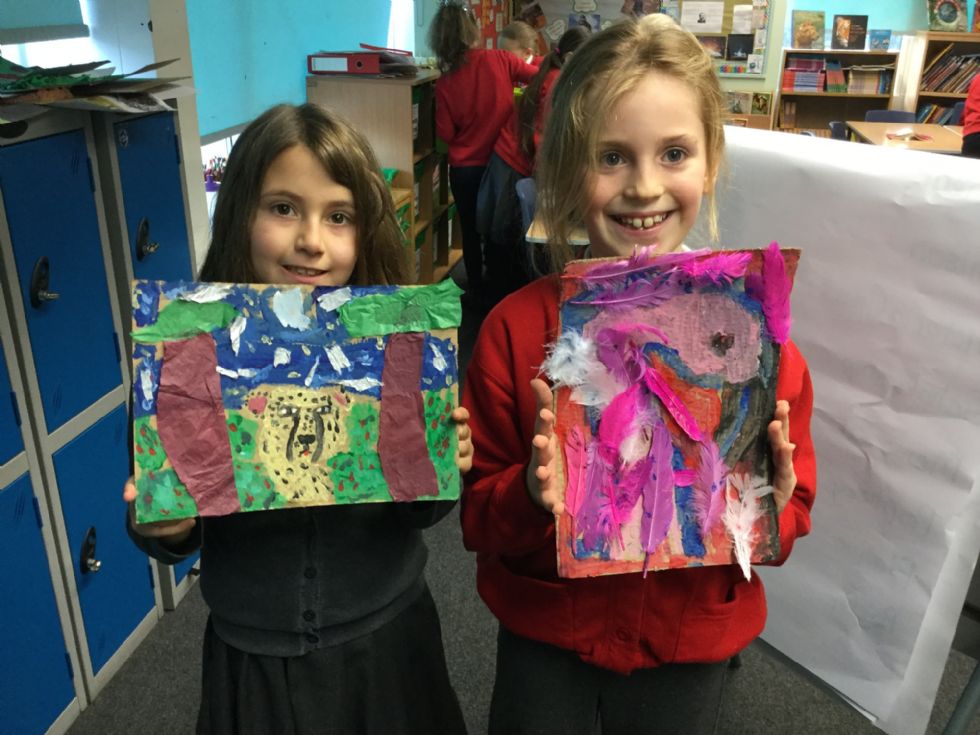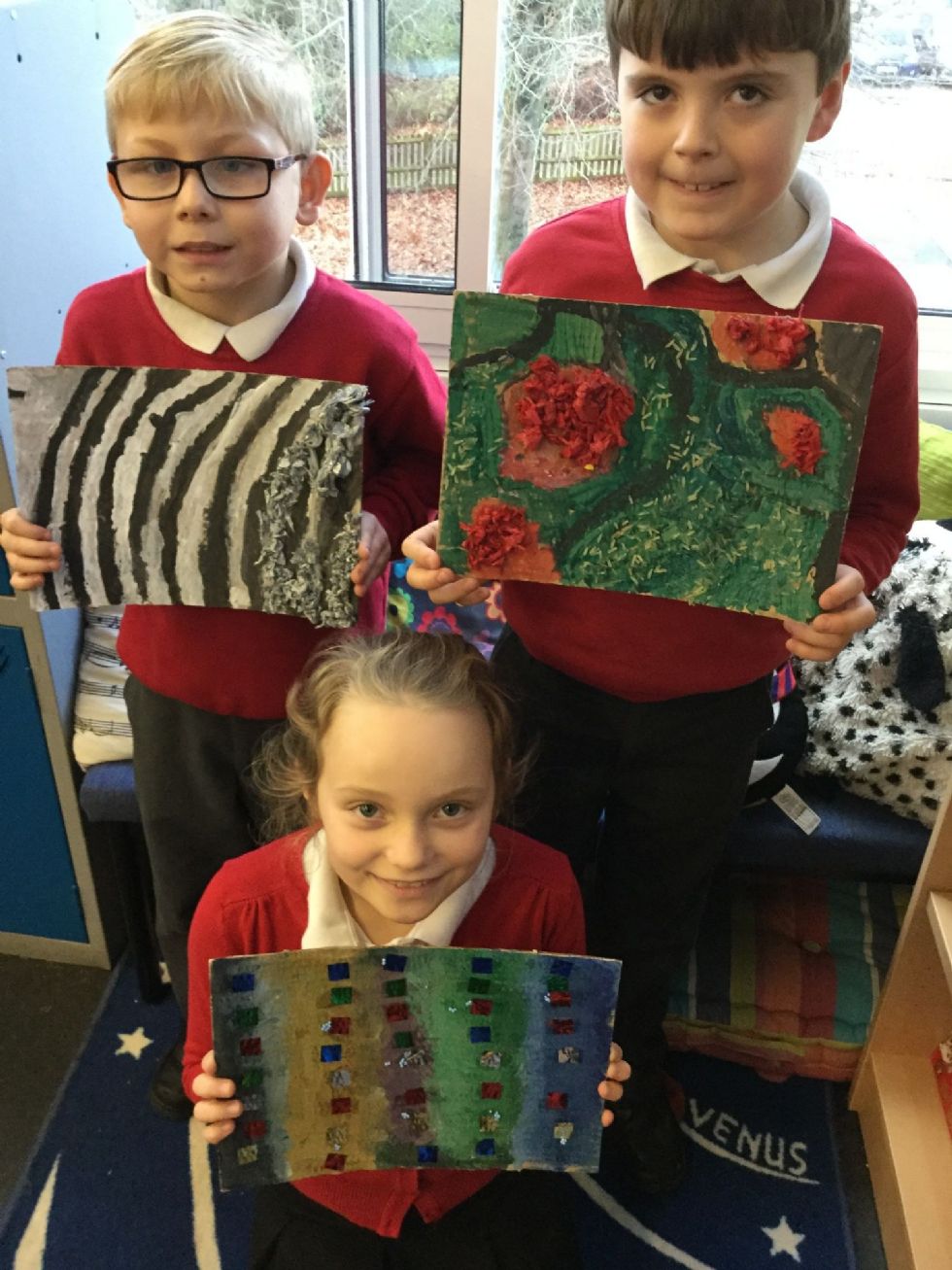 In science, Alan has gained an understanding of the vocabulary used to describe the order of the food chain: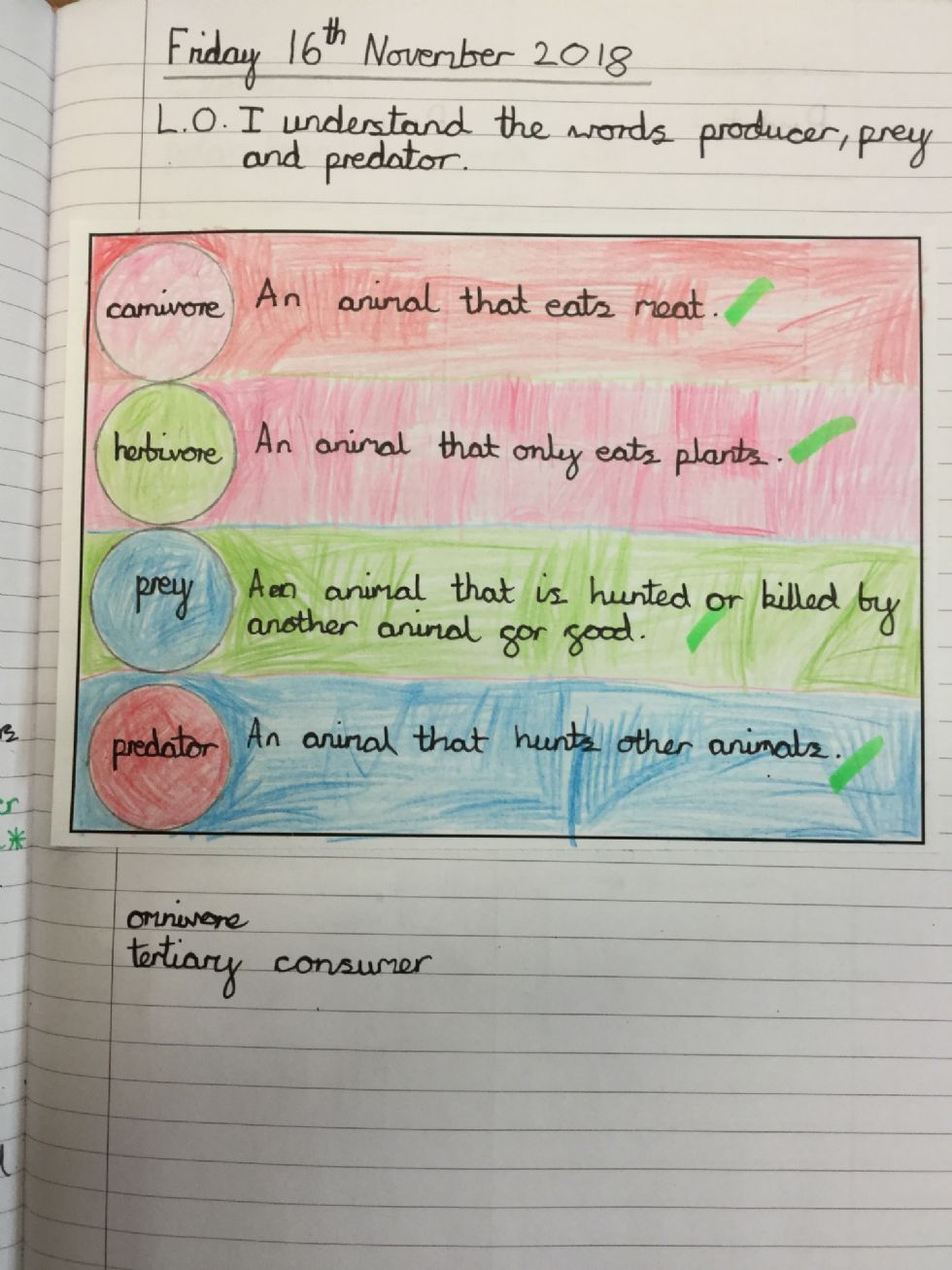 Ella and Lilly accurately identified predators and their prey and the direction of the flow of energy from one living thing to another: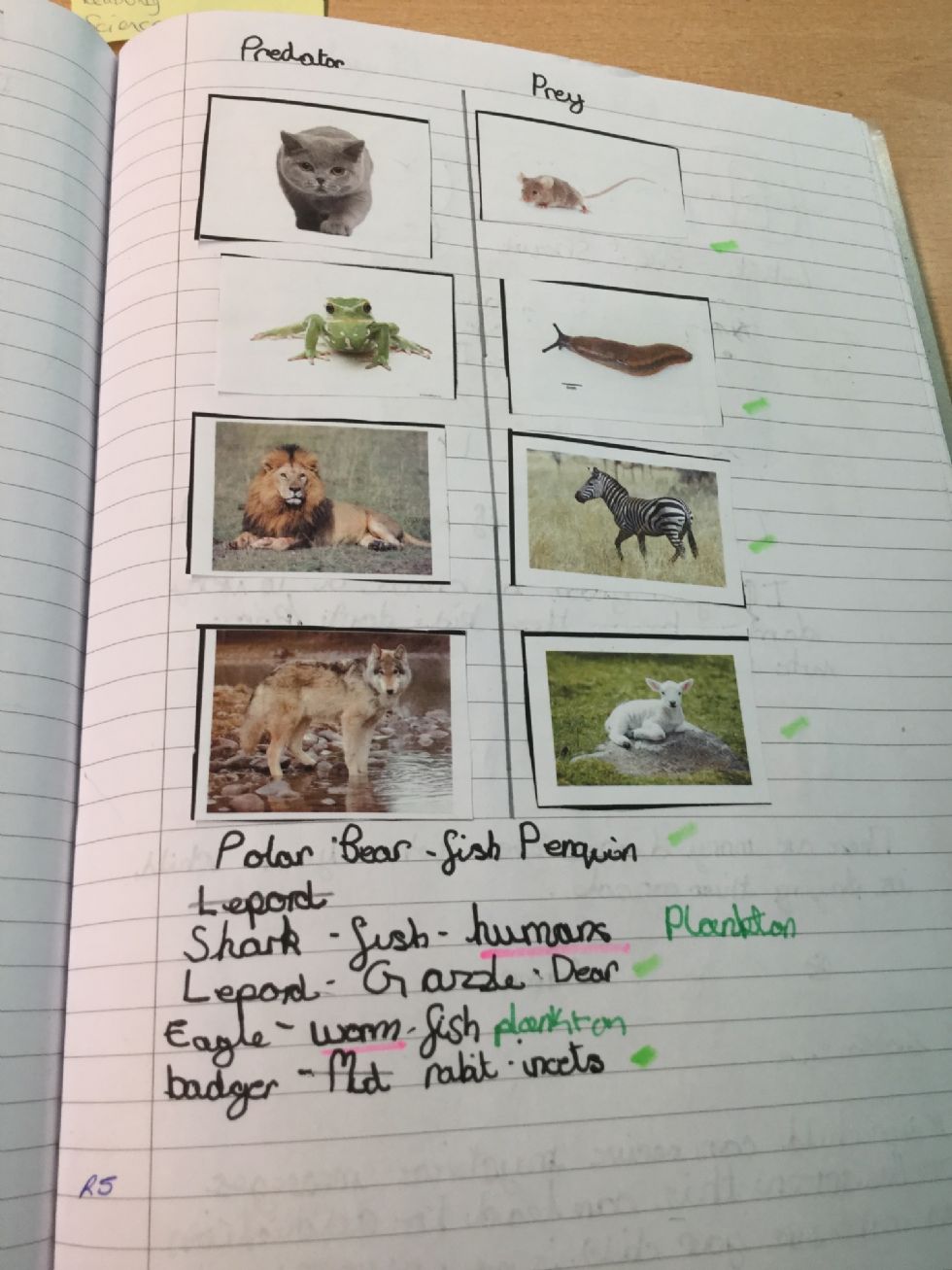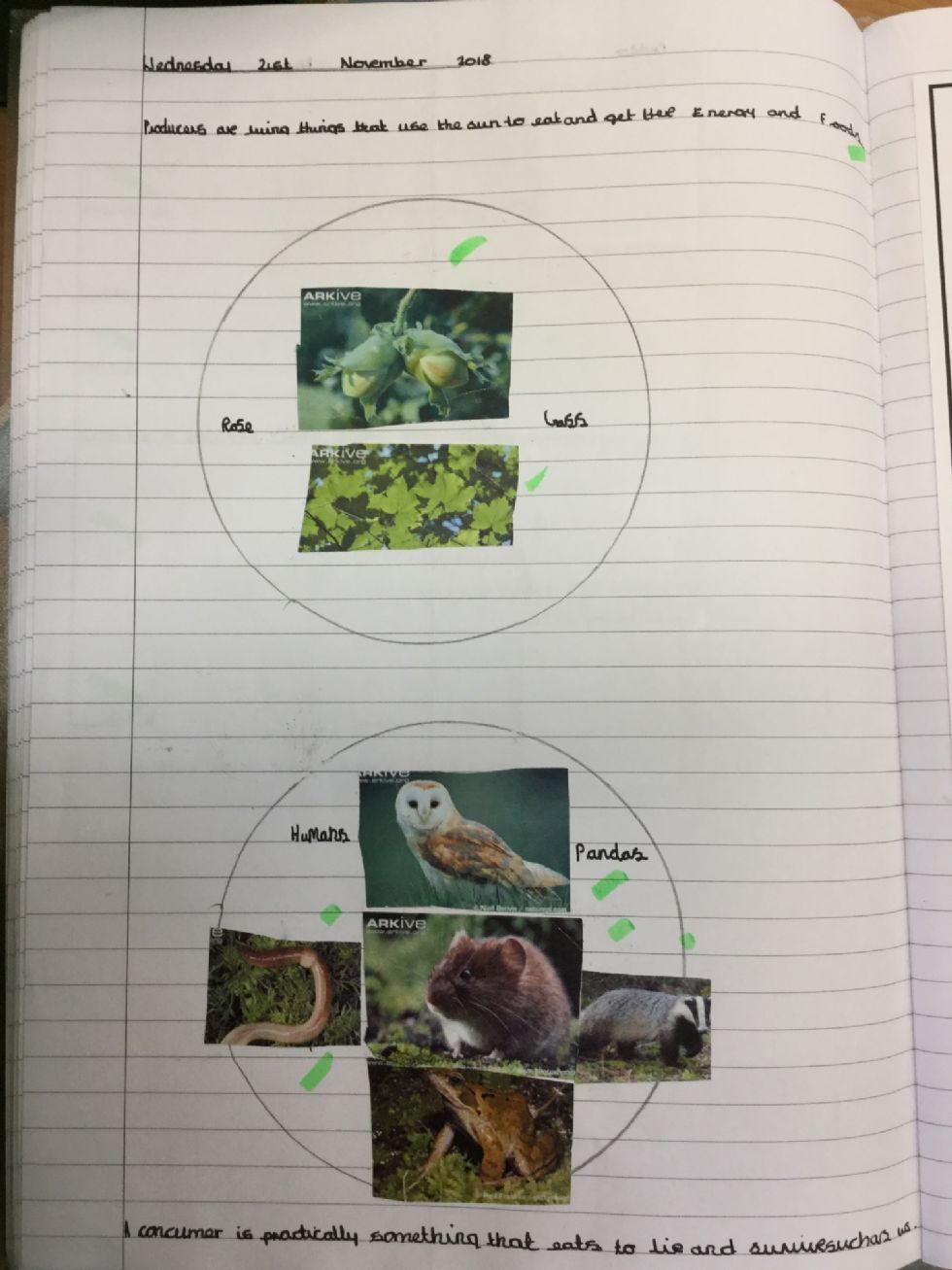 By the end of the half term, Year 4 were able to interpret and construct food chains and food webs for a variety of different animals within single habitats: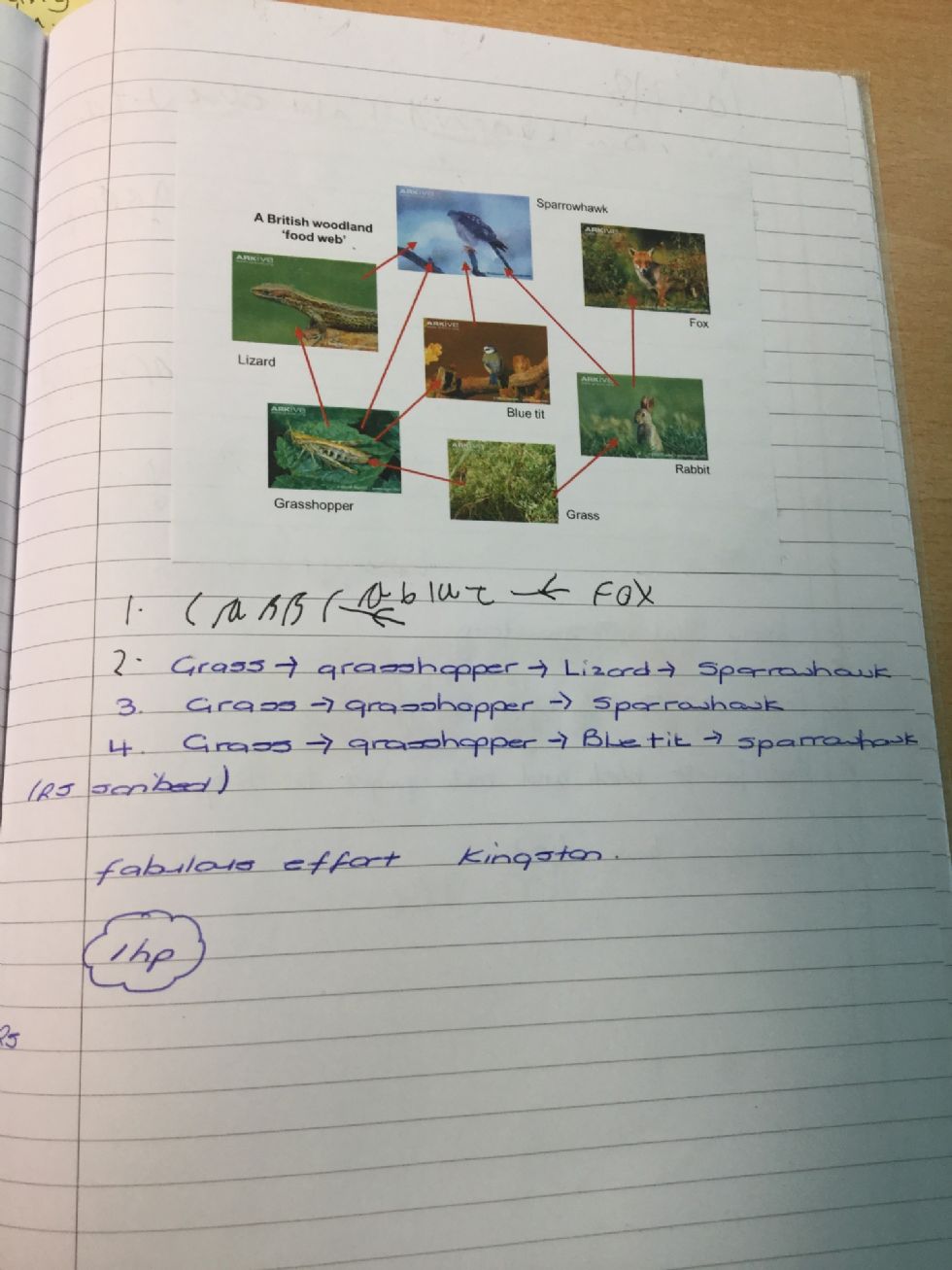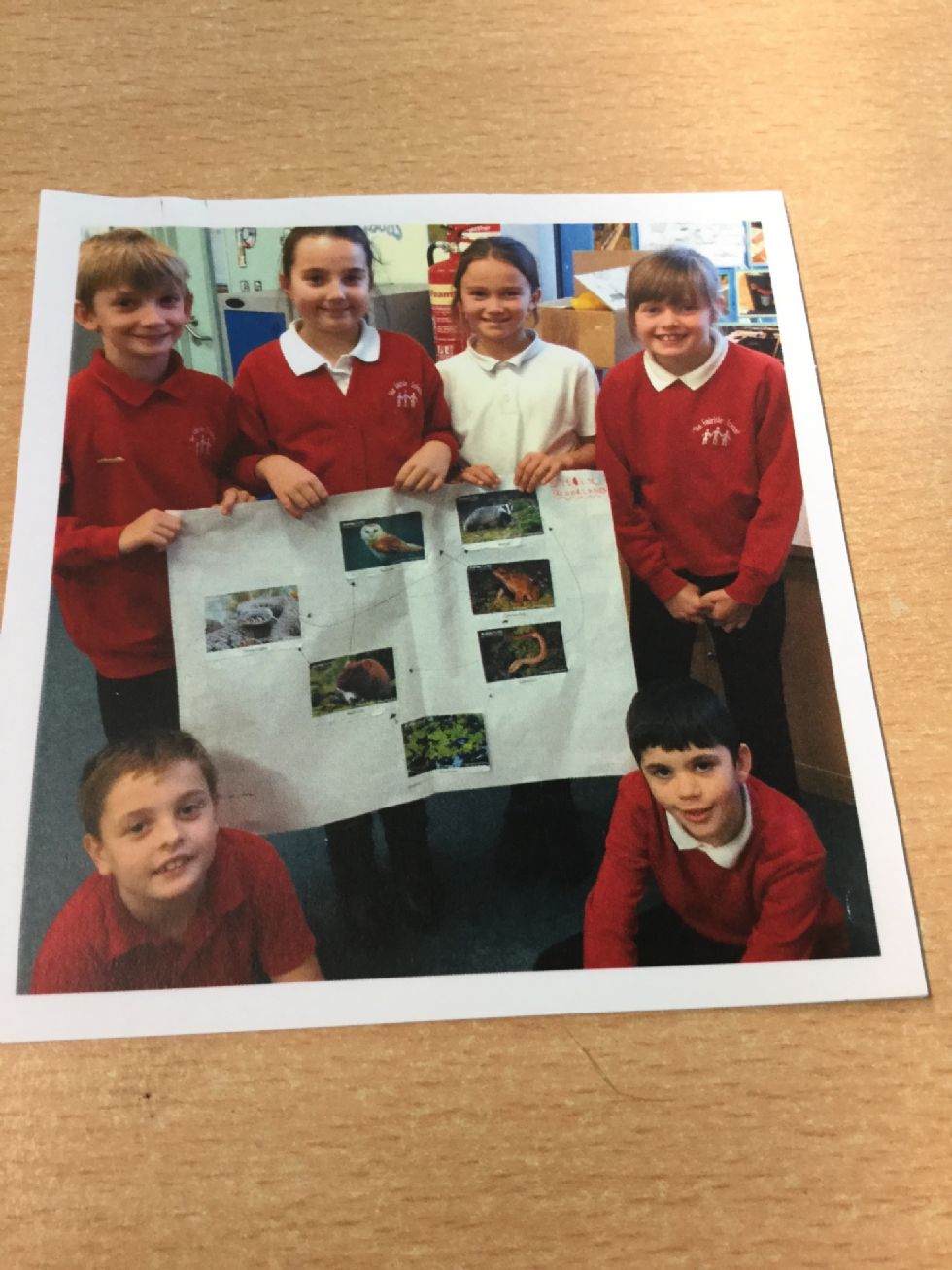 In maths, Year 4 have been using concrete apparatus to secure a written method for addition. Kai transferred these skills to use a column method to subtract: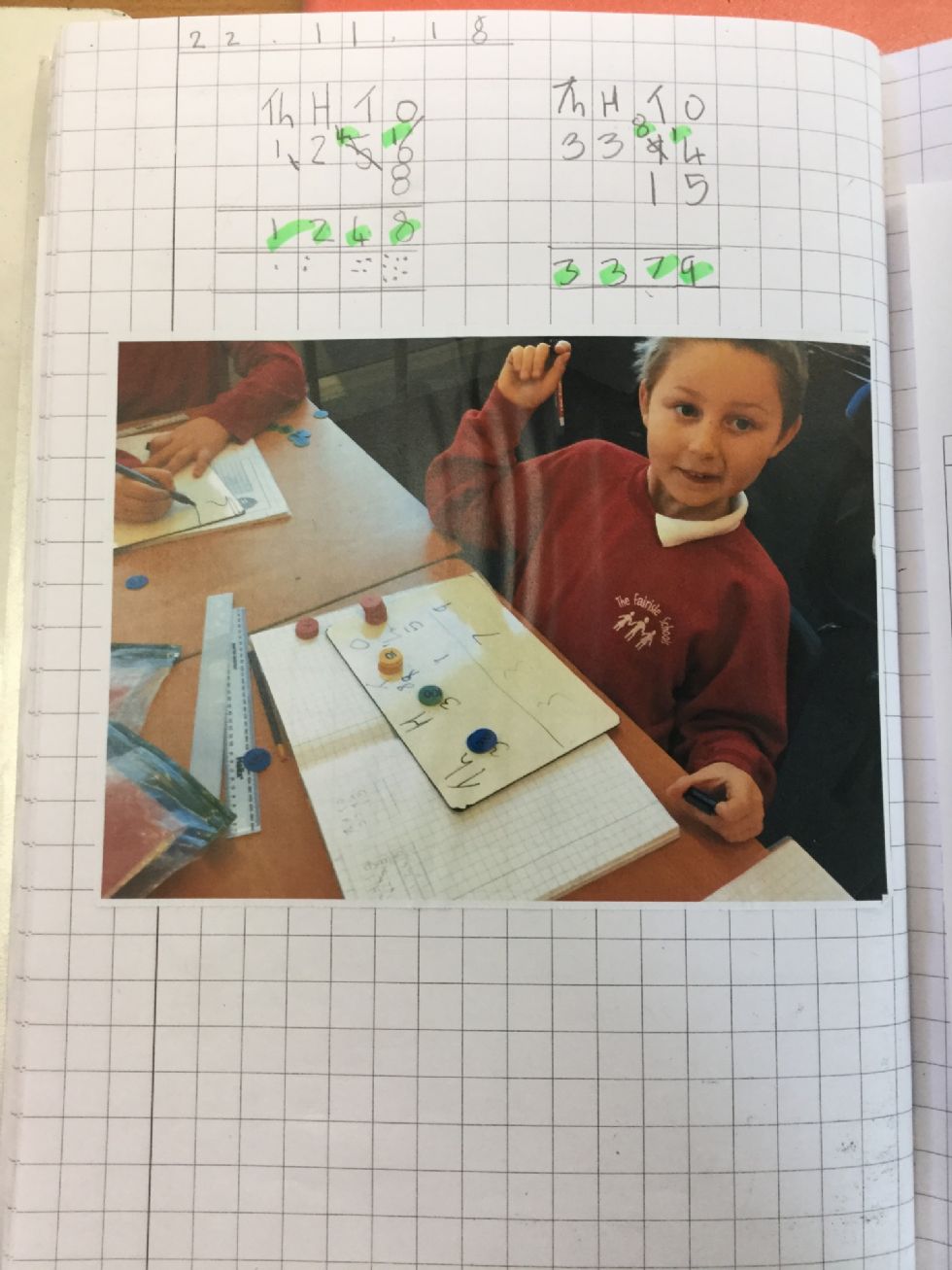 As well as this, Brody has been using arrays to demonstrate and explain multiplication and corresponding facts: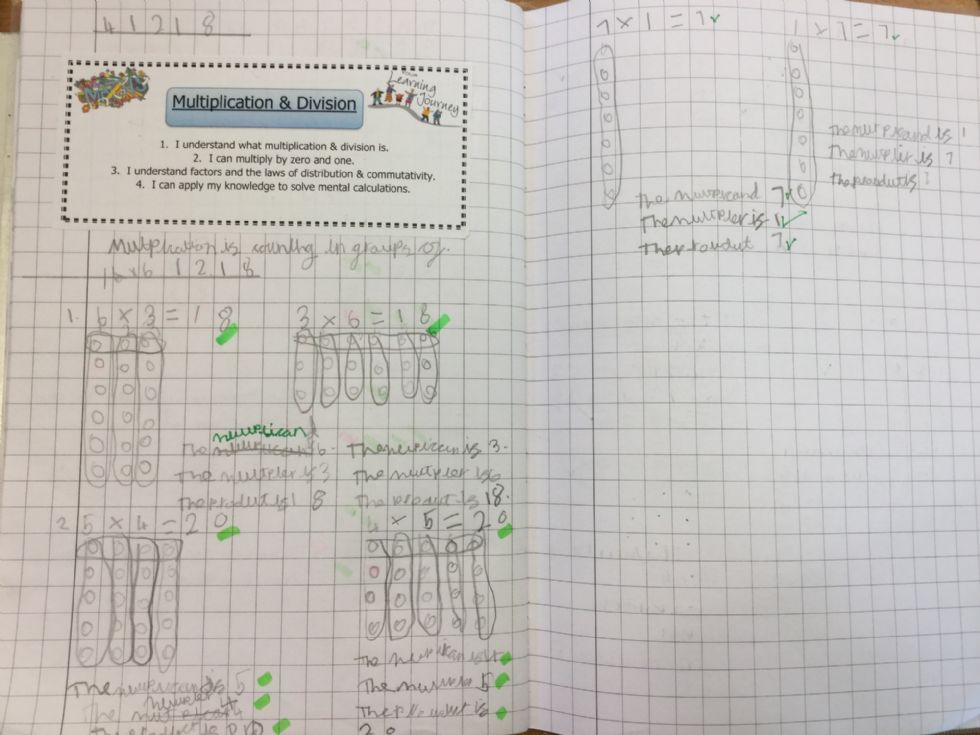 Daisie has worked hard in computing to create a poster to support parents to keep their children safe online: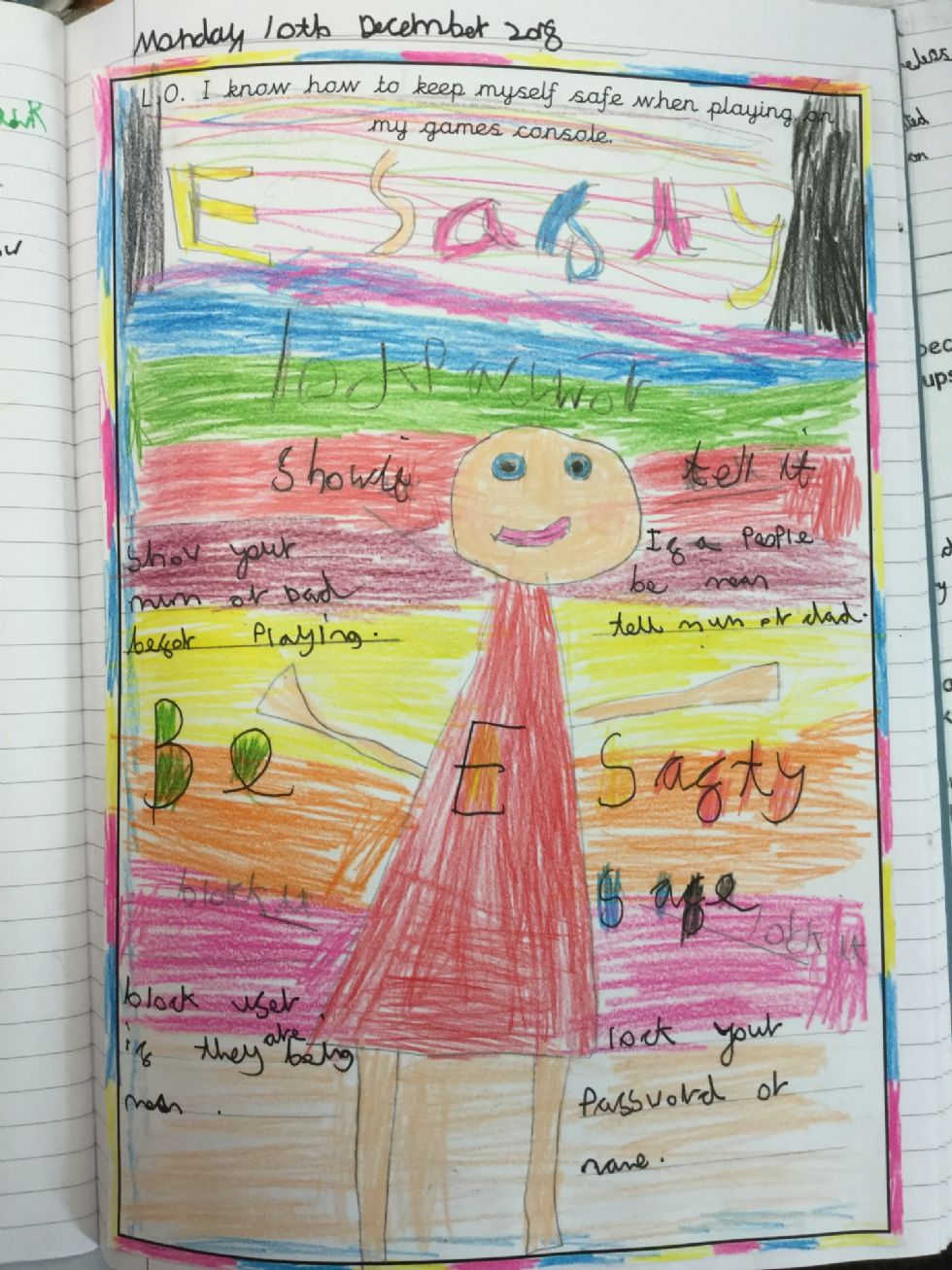 In digital literacy, Alexa has learned how to edit and improve a word precessing document by copying and pasting and checking for spelling and grammar: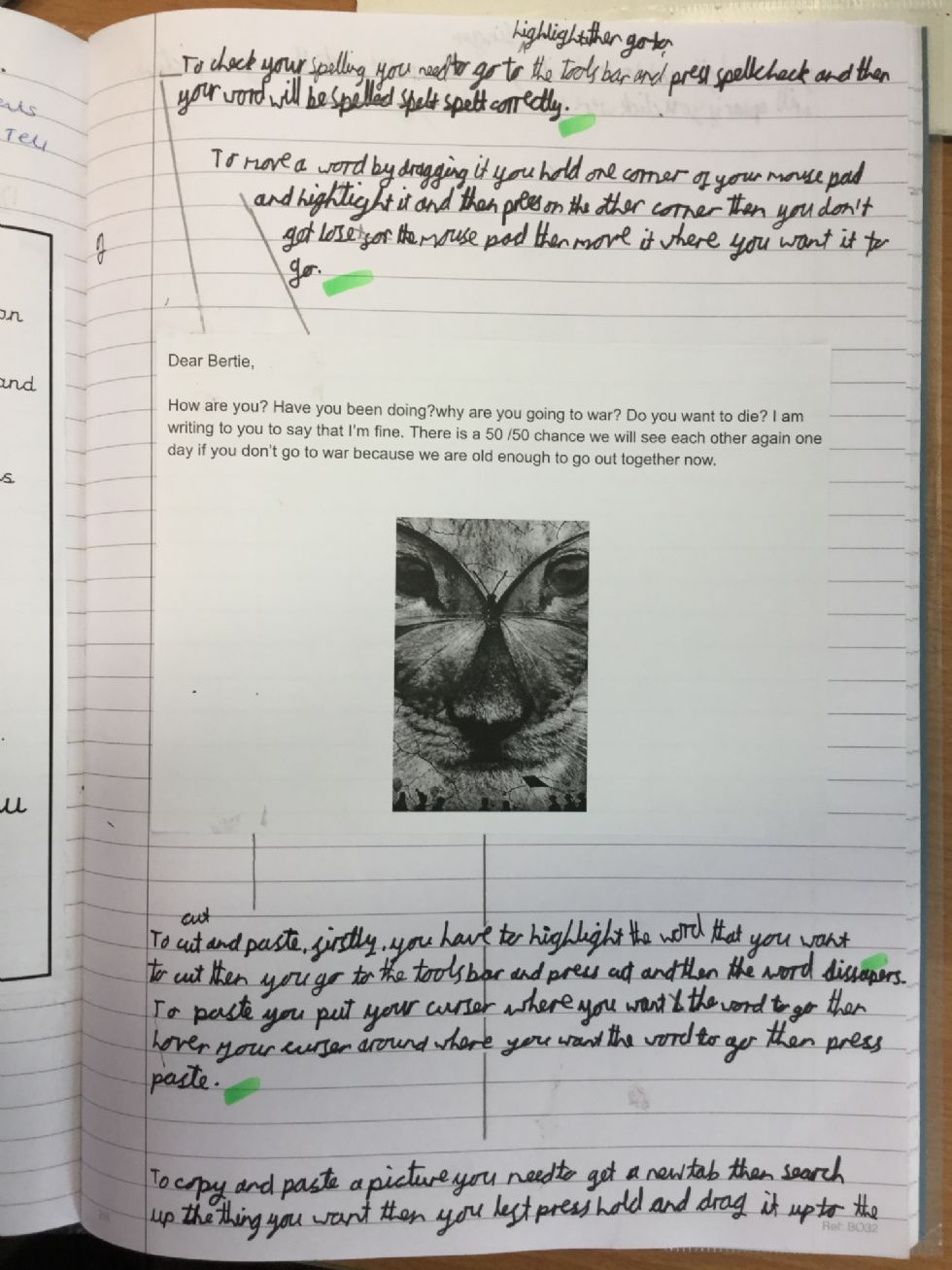 Towards the end of the half term, Year 4 performed to parents in a Music on the Map concert. We were all extremely impressed with what the children have achieved in such a short space of time and look forward to the next concert!