Year 3
Year 3 Autumn Term Curriculum Snapshot:
"This Autumn term we have had lots of fun with the two different topics we have learned about. 'Into the Forest' had us comparing the New Forest to Lordshill and learning about rural and urban environments. This meant one of our first school trips was visiting Bolderwood, where we explored the forest and continued our science learning about plants and seeds. We really enjoyed DT where we hammered our chosen leaf and learned to sew around the outside - they actually looked really effective! Our book this half term was 'The Tin Forest' where we inferred how the Old Man felt living in his lonely and isolated home and we read to find out if his wish came true.
During the second half term our topic was 'Misunderstood Monsters' where we read the book 'The Iron Man' by Ted Hughes. During our first few days back we had the chance to design our own pinch pot monster, which we made out of clay - it was fun. We then wrote our own non-chronological report about them. We also had a Recycling Day where we found out all about how to recycle in our area and the impact rubbish has on our planet. We created a range of different things to help make recycling in our school better."
Jack, Jake and Azailea (Year 3 Learning Leaders)
In English, Jake, Alexis, Freya and Brennan learned about what makes up a sentence and made a paper chain to illustrate this: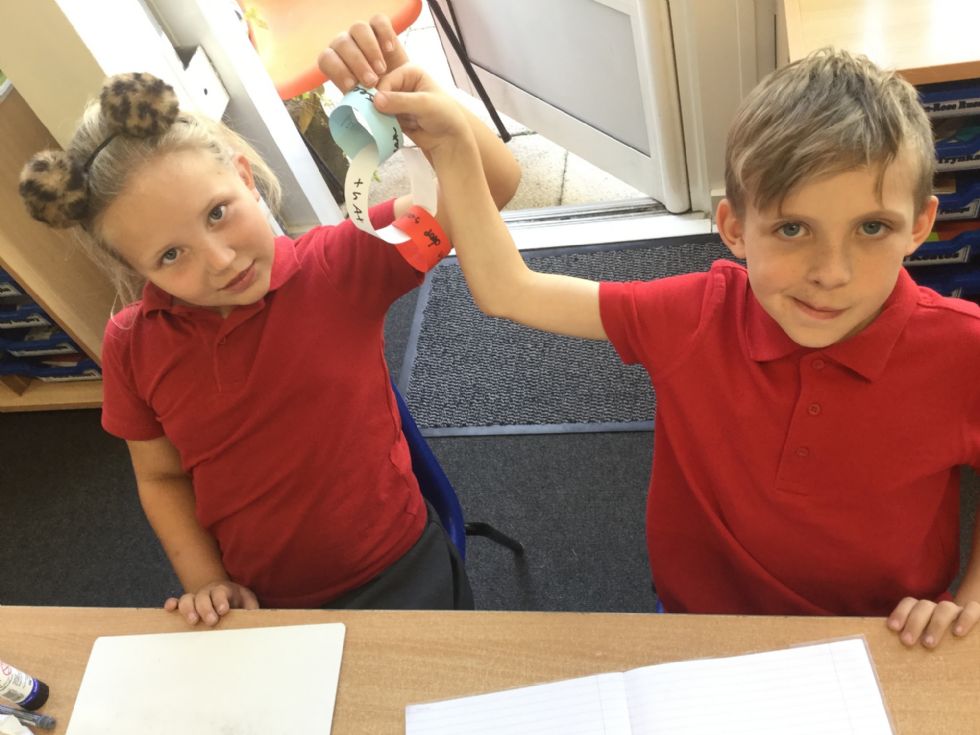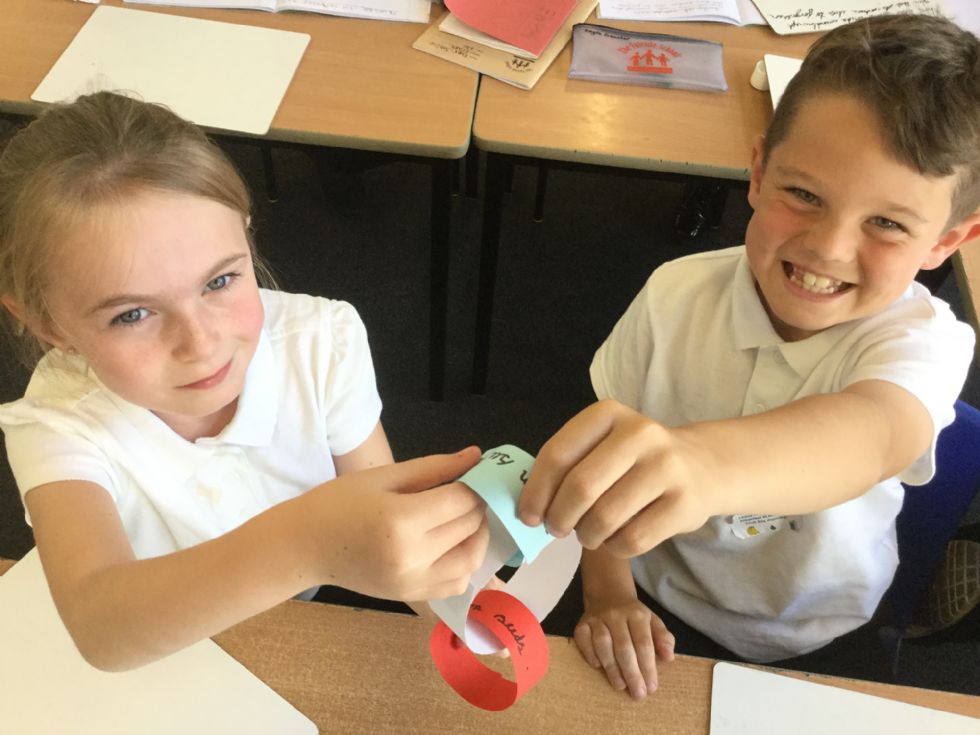 Emily used 'The Tin Forest' to help her improve her sentences by choosing the correct co-ordinating conjunction to join sentences together: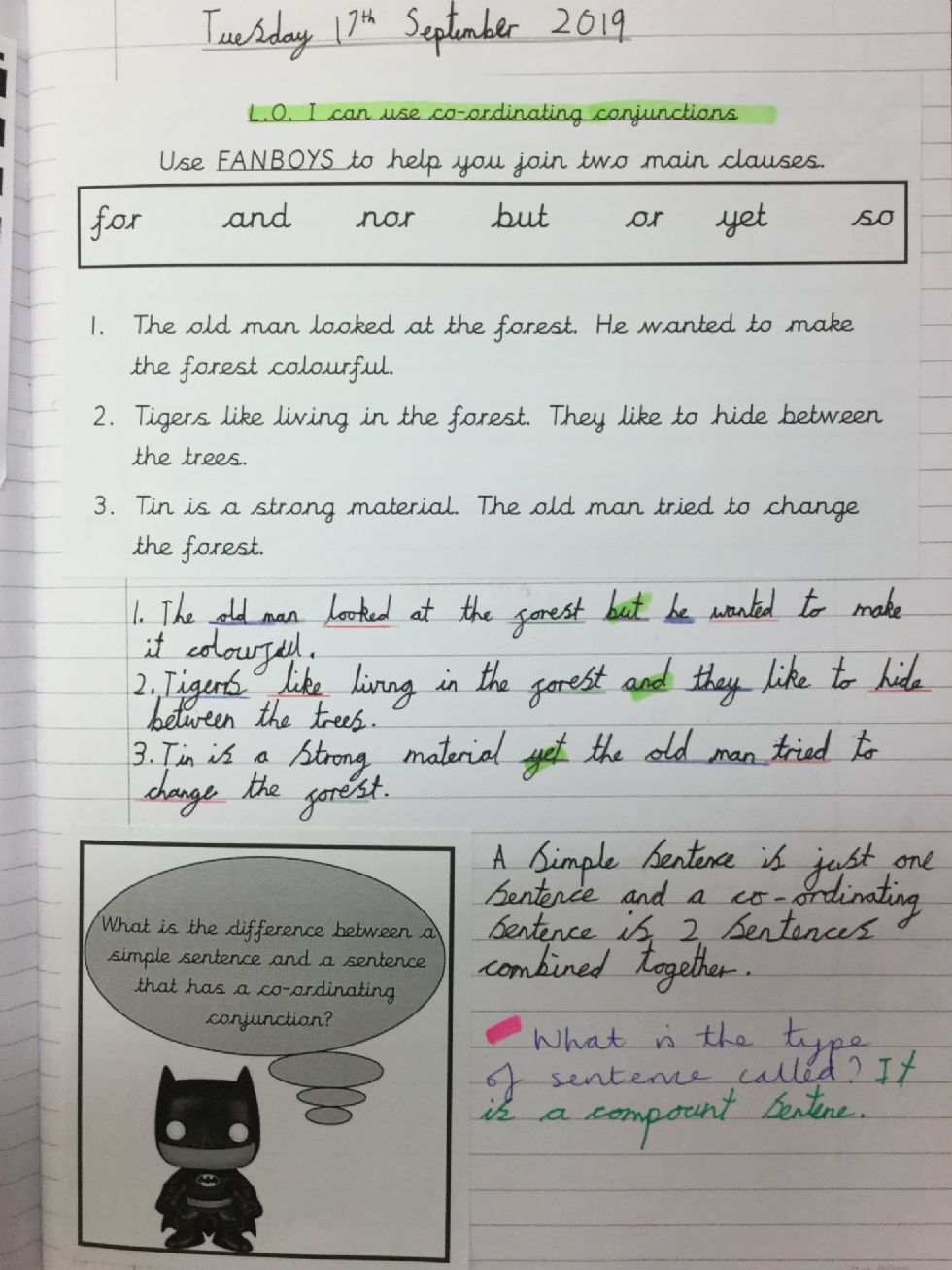 Ronan worked hard to infer how the Old Man is feeling using evidence from the images in the book: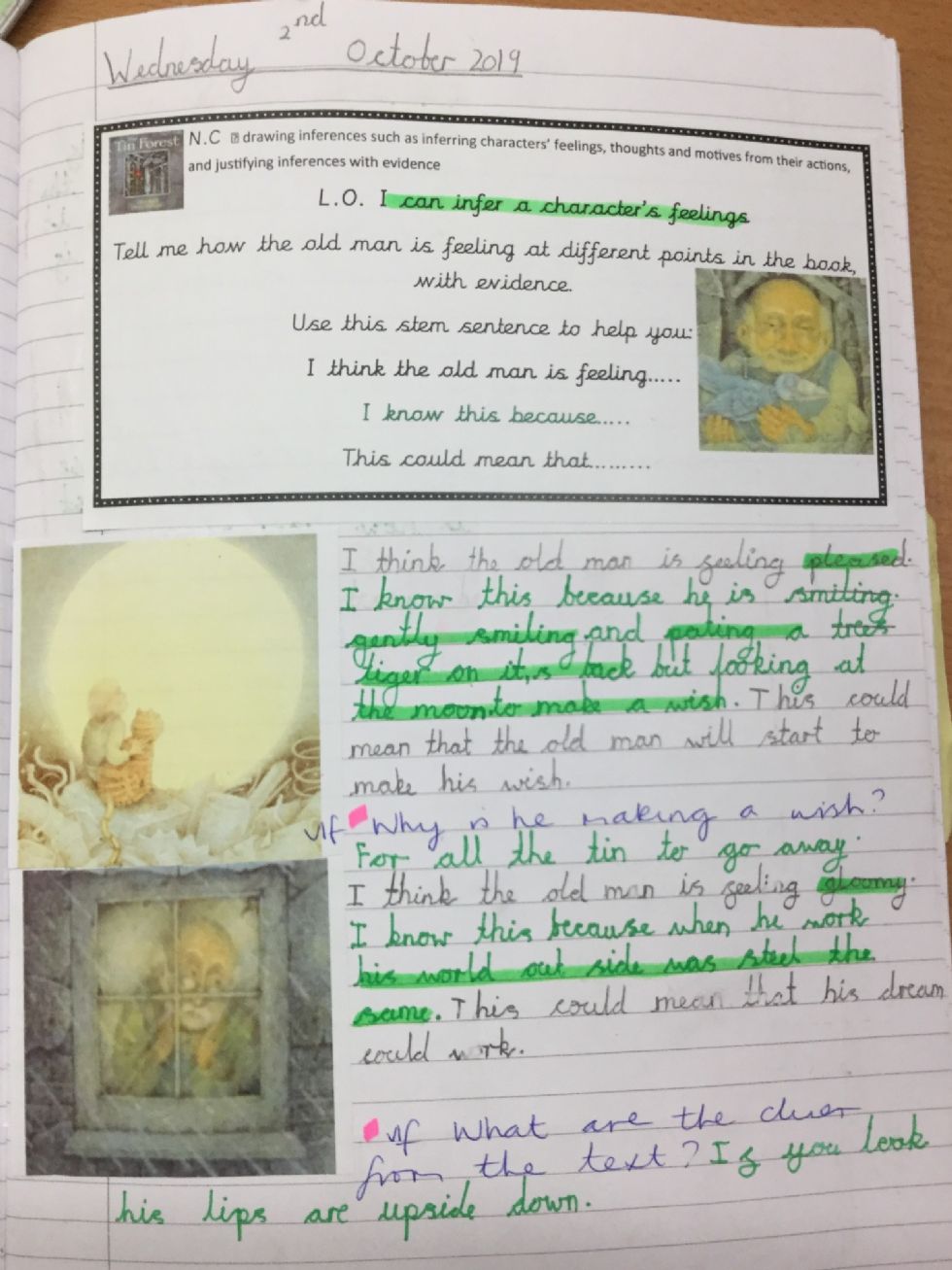 Archie, Florence and Caydence wrote in role as the Old Man to create a diary about how he felt at different times during the story 'The Tin Forest':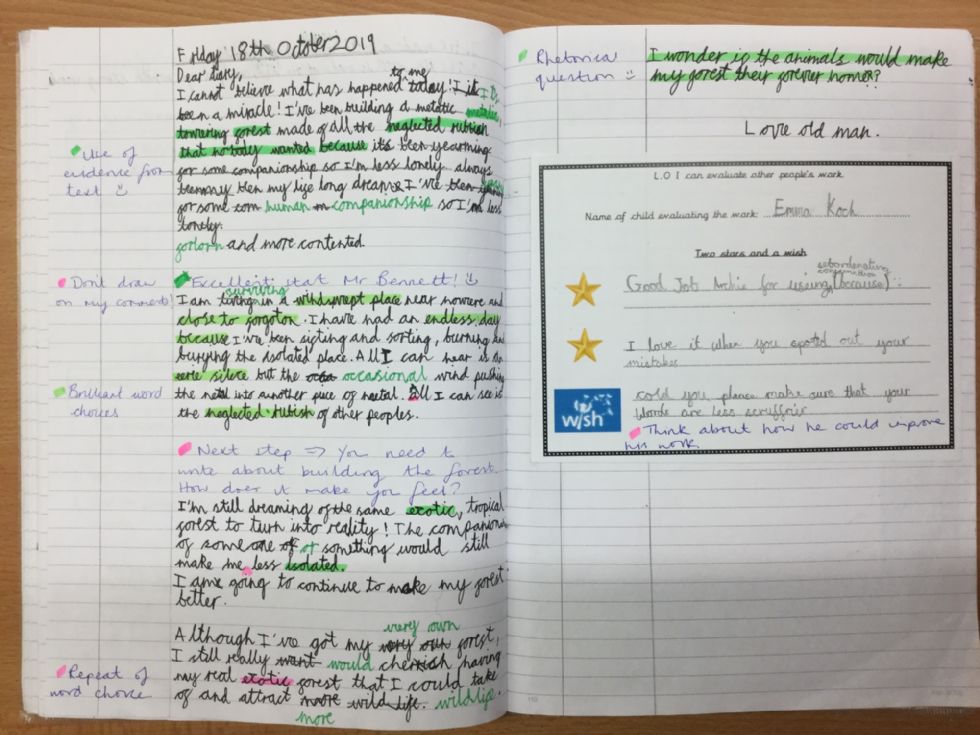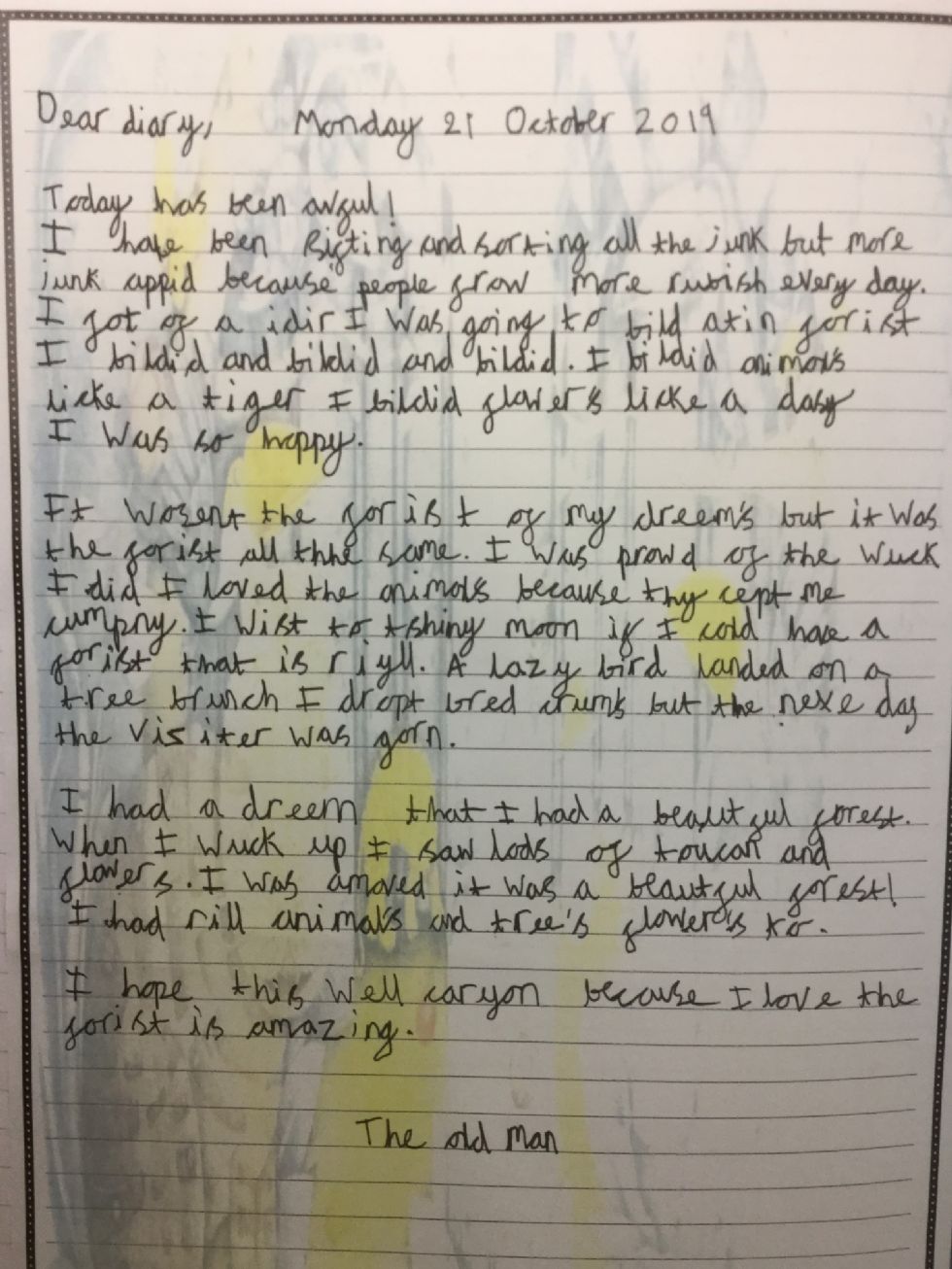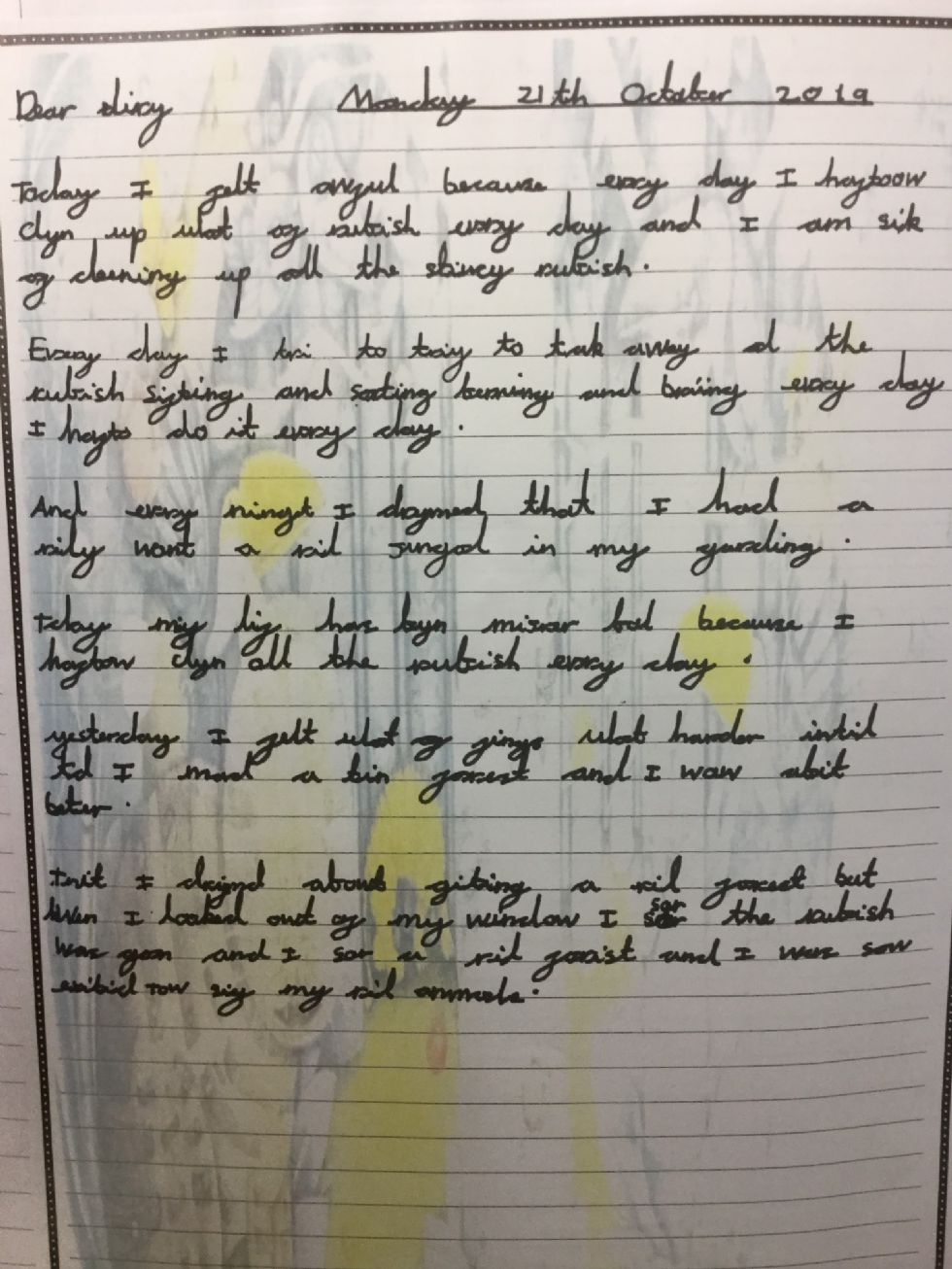 Our second topic for English was 'Misunderstood Monsters' . Lexi and Phoenix identified the features of a non-chronological report and described the purpose of each: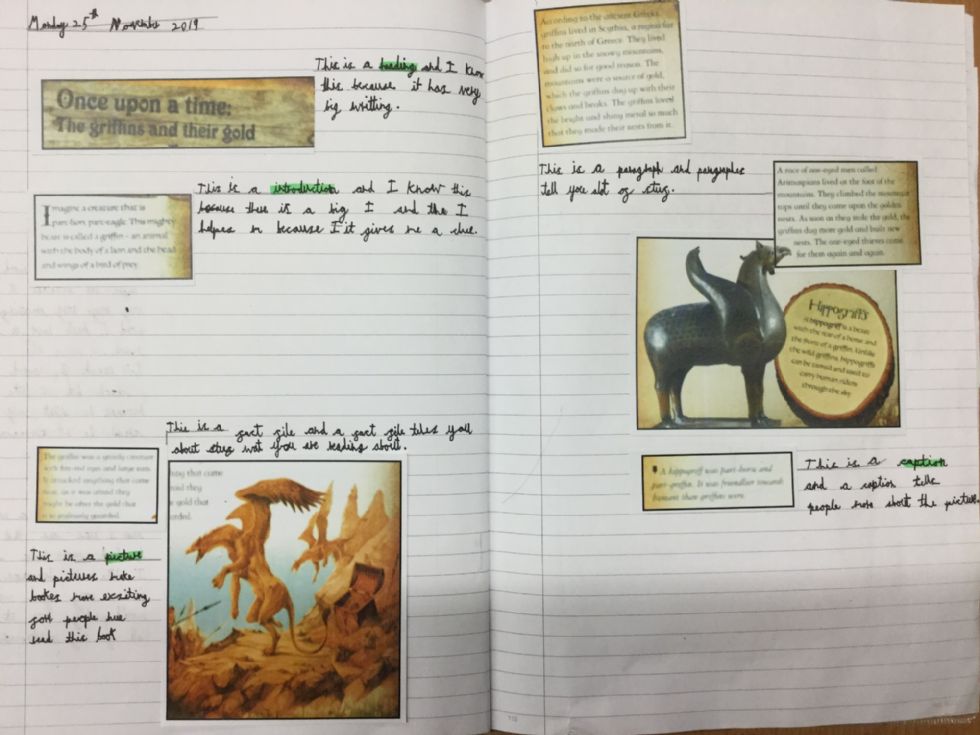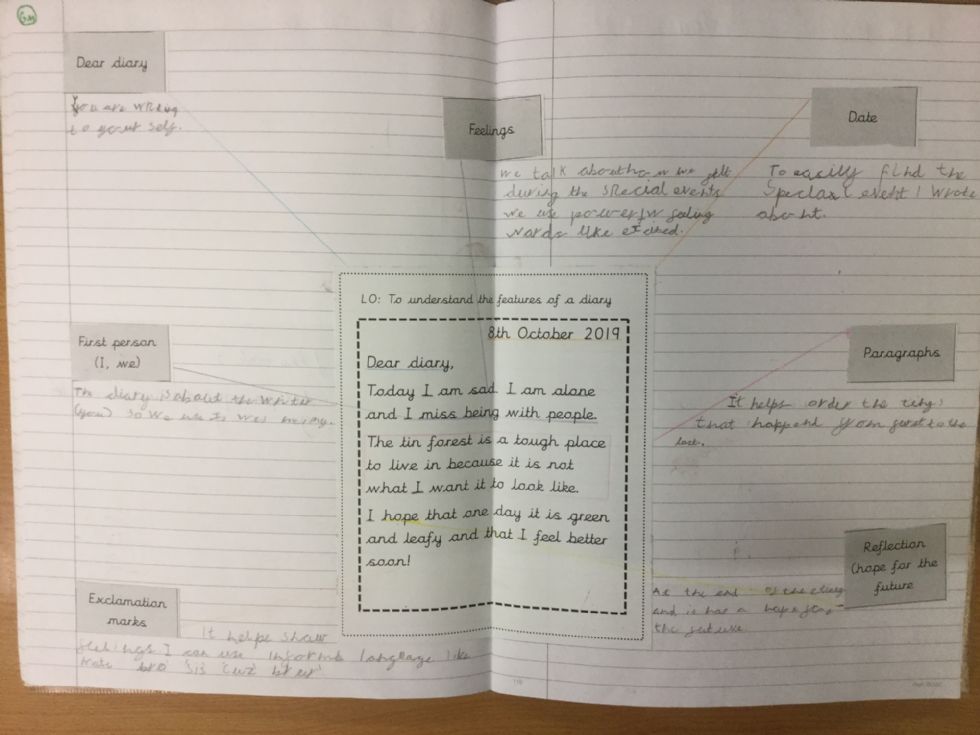 Mila practised using expanded noun phrases in her writing about the monsters ready for her to write her own non-chronological report: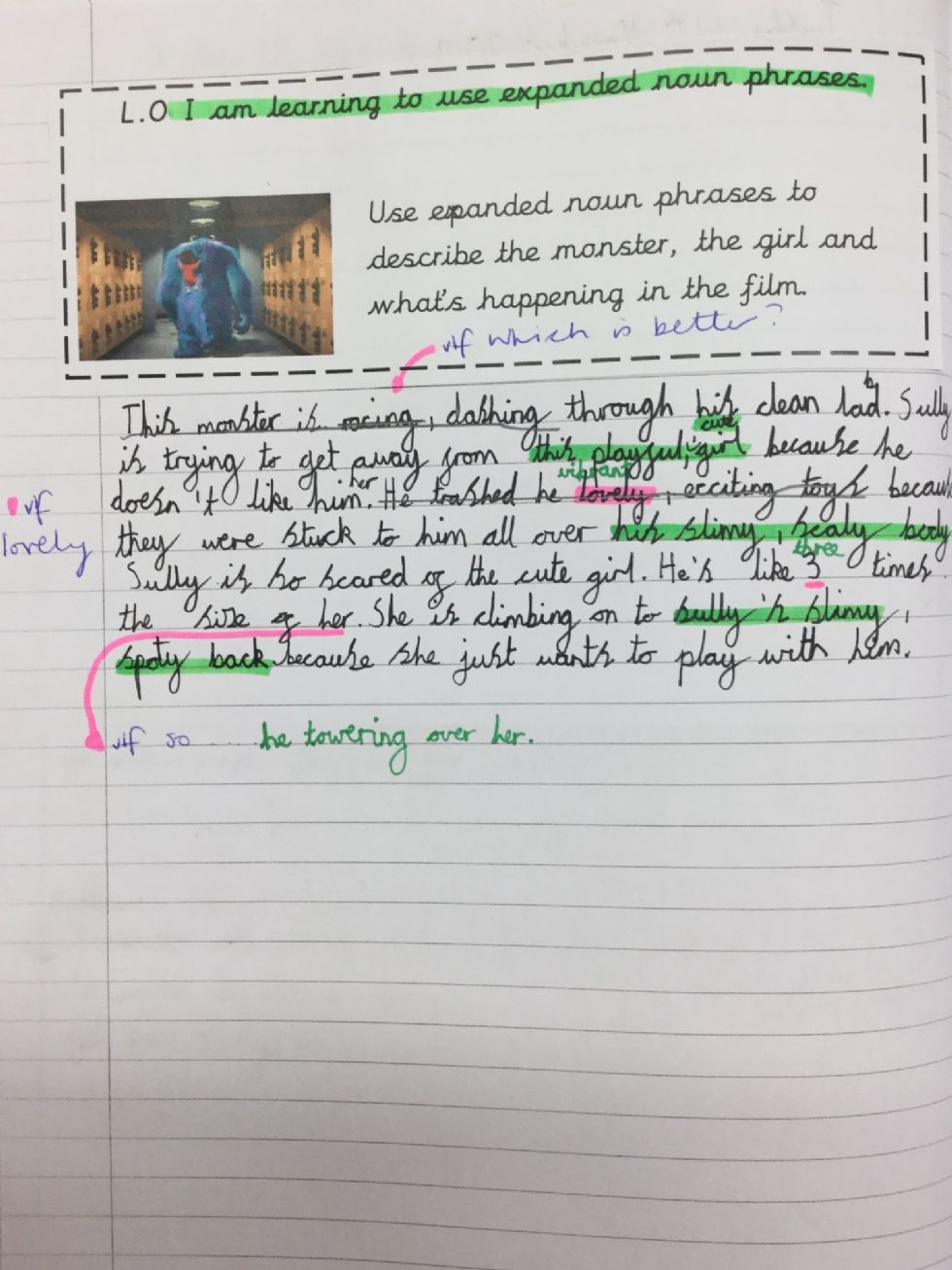 Gianna worked really hard to write a descriptive paragraph about the monster including what it looks like, how it moves and its personality, applying her expanded noun phrase knowledge: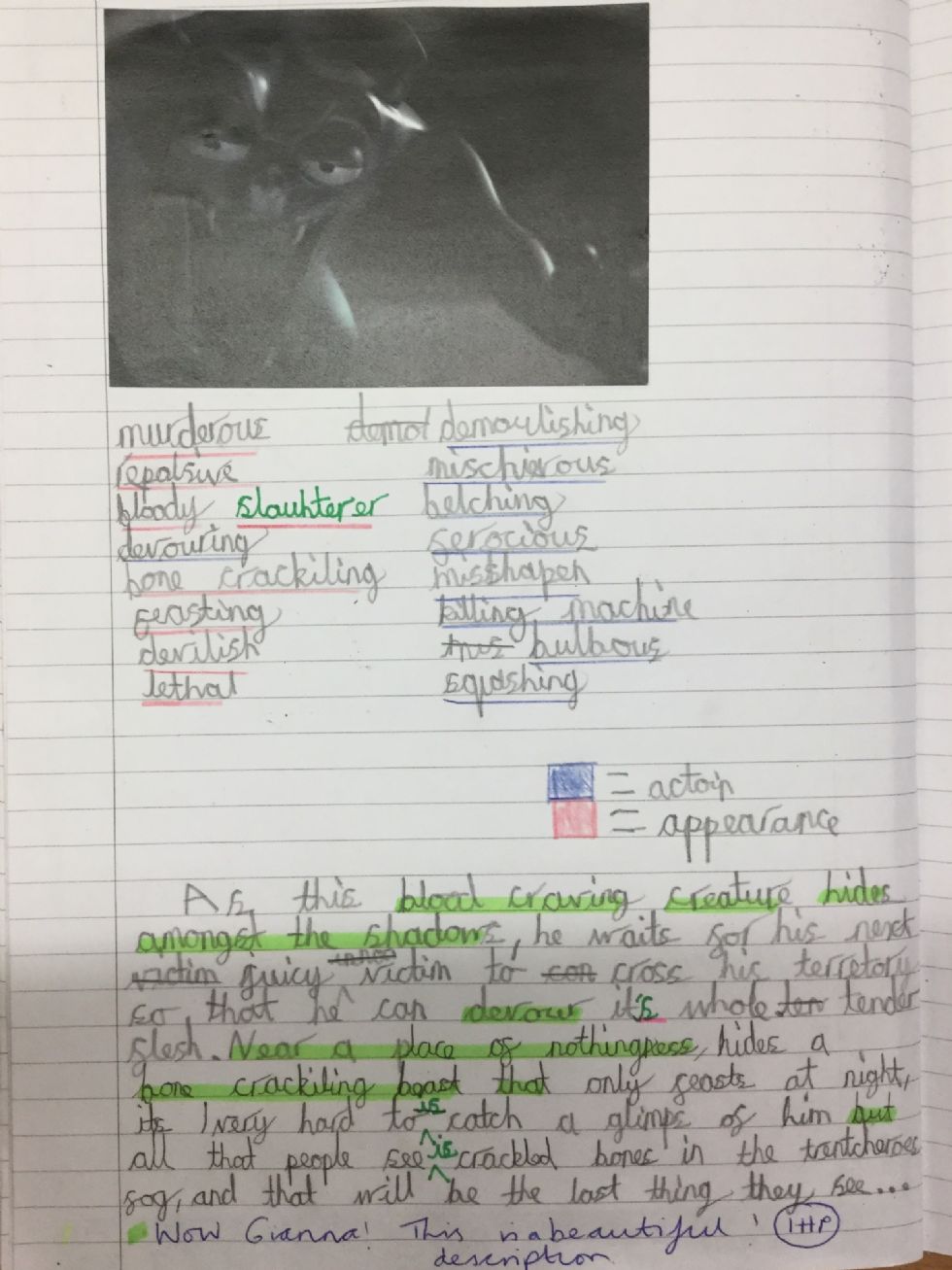 Ronnie, Lukas, Azailea and Lena published their monster non-chronological reports, in which they wrote about their monster design. Which monster is your favourite?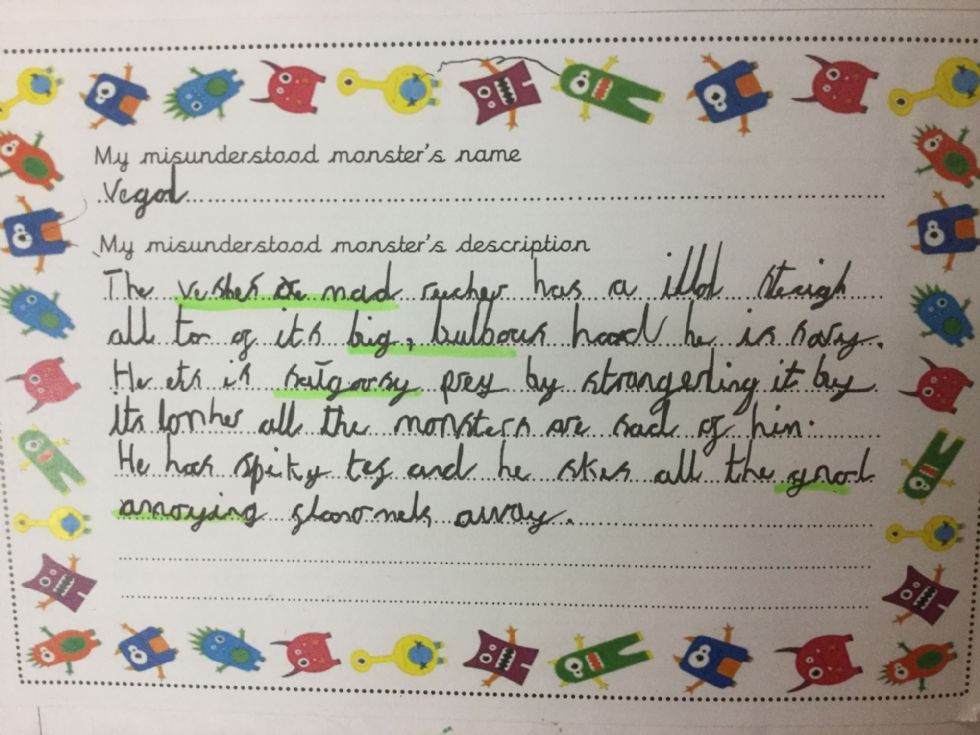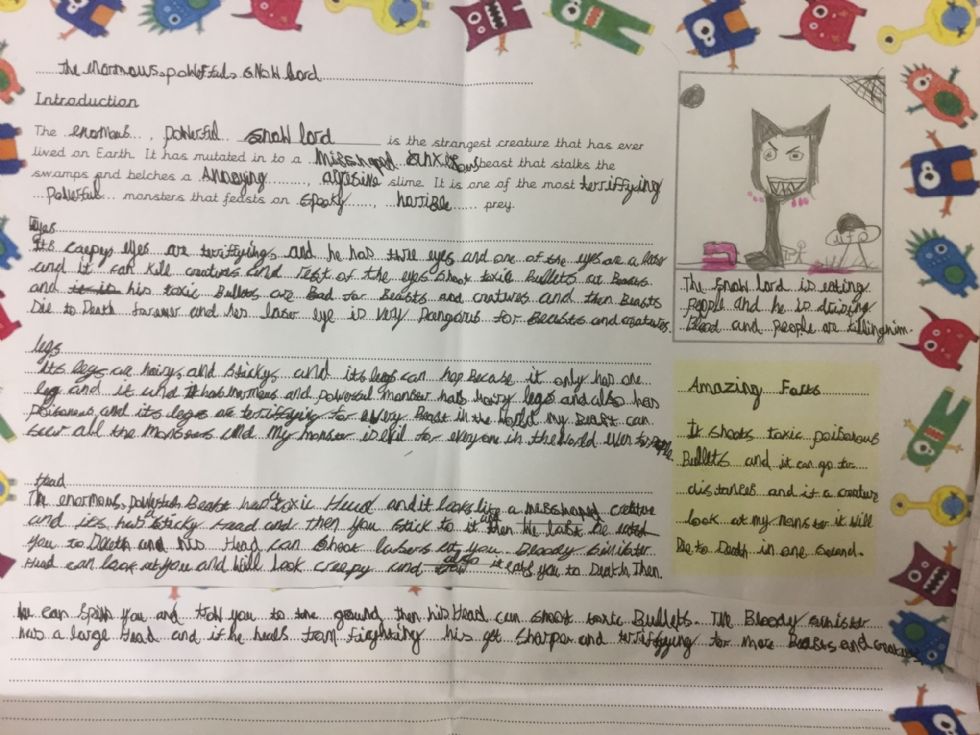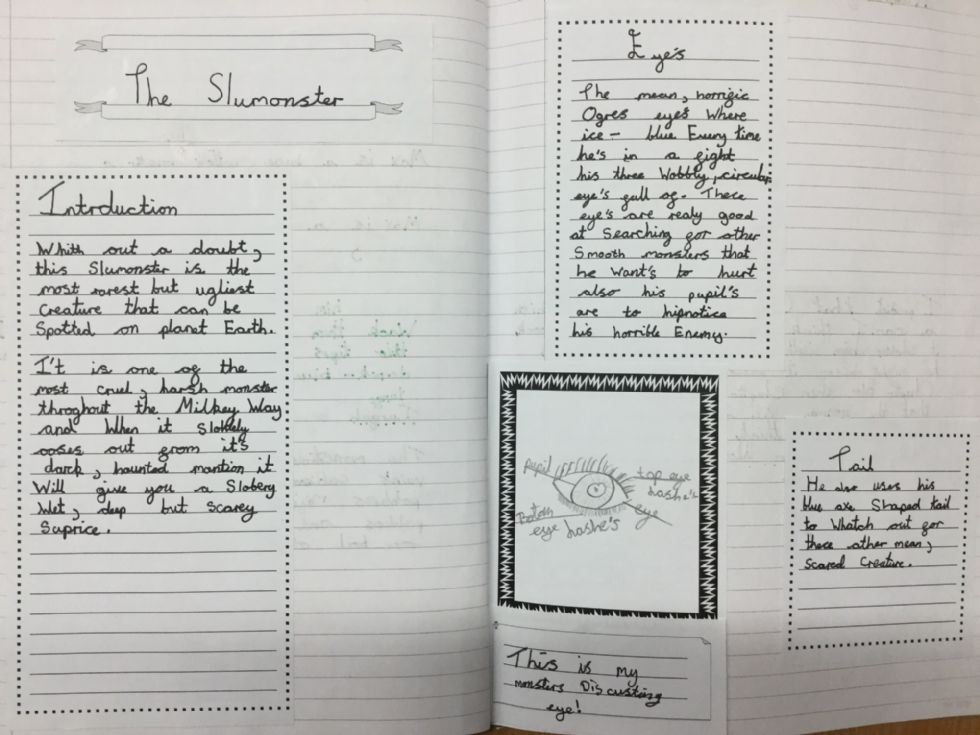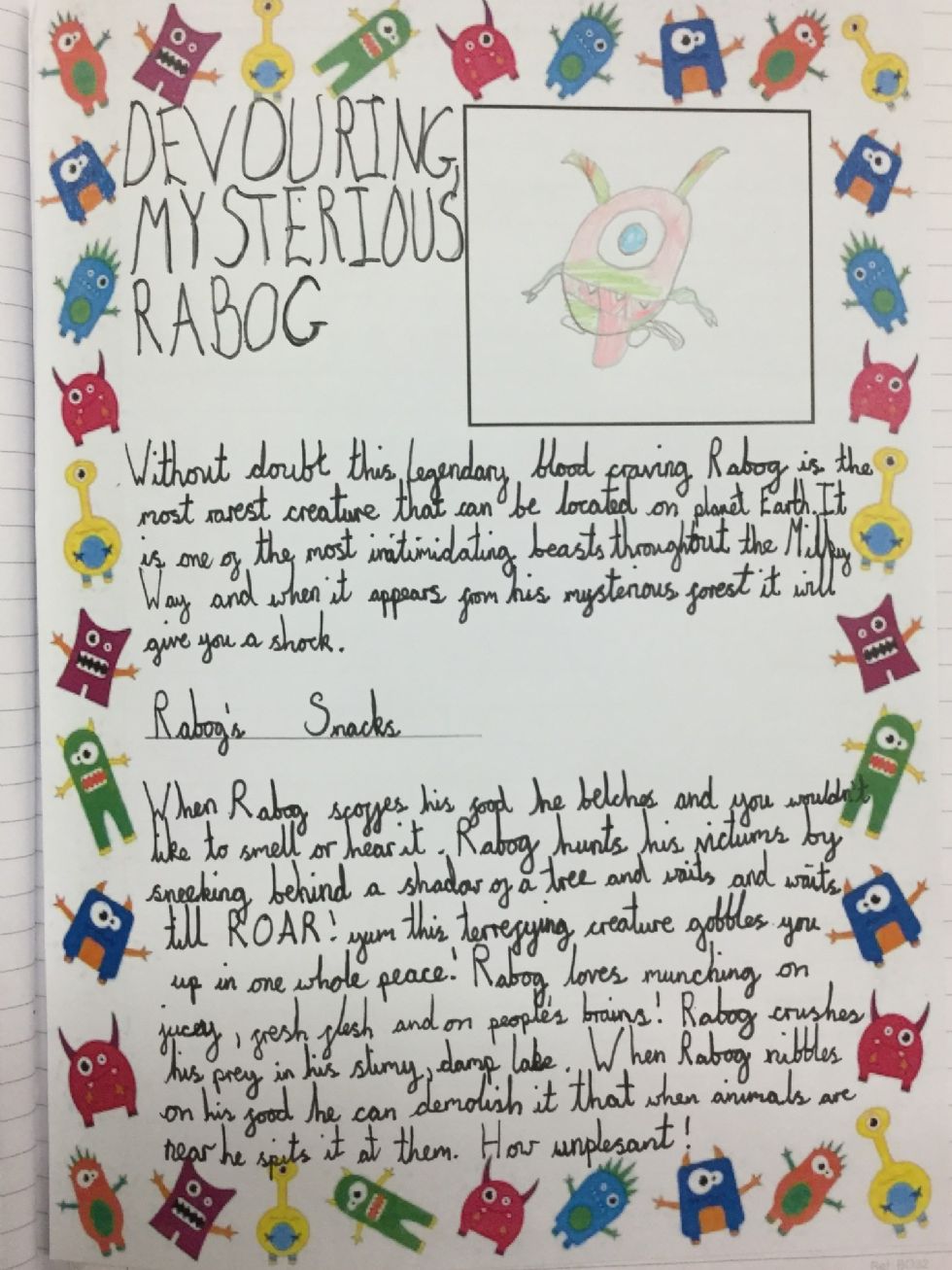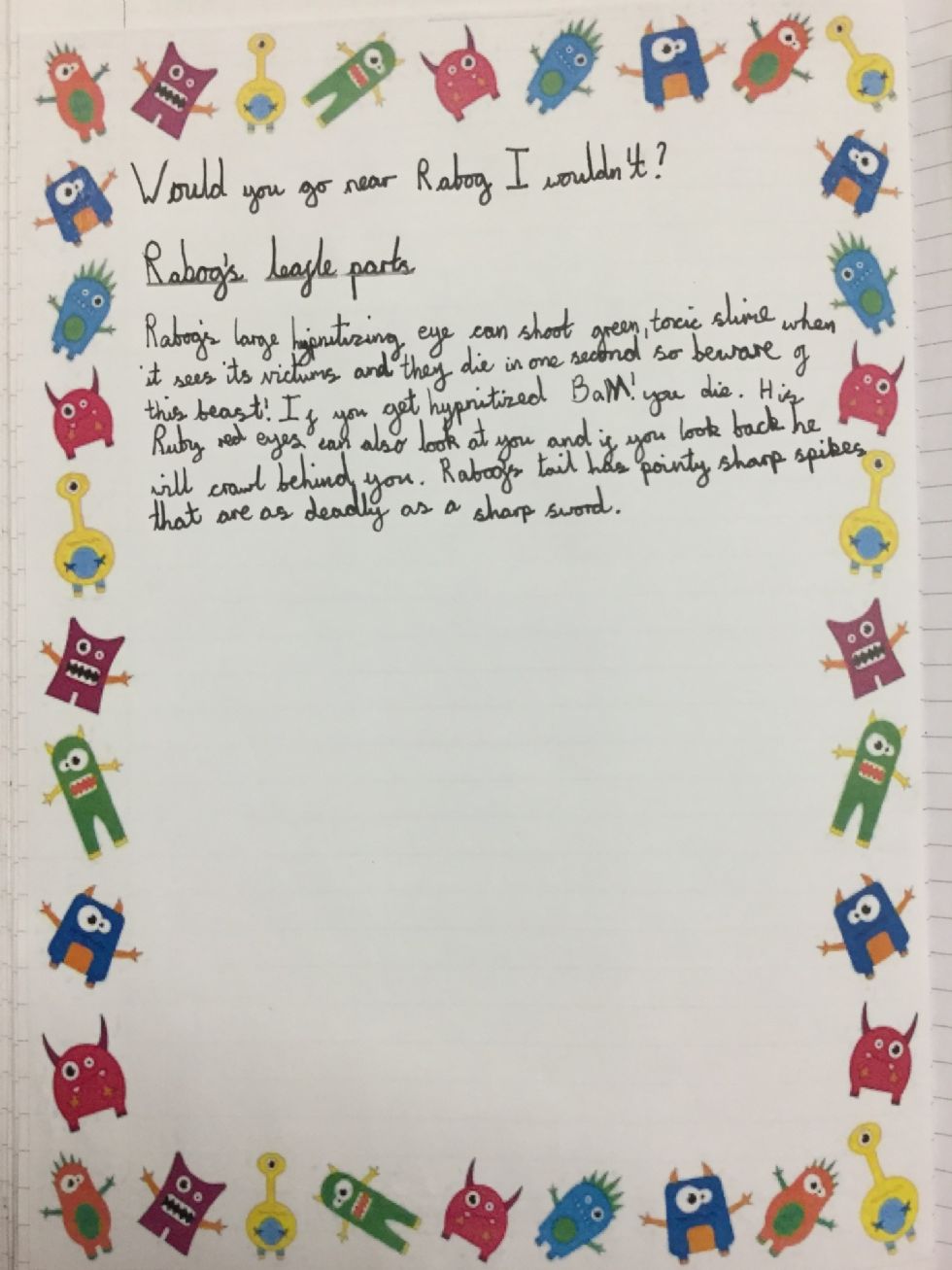 Charlotte has written her own version of Brown Bear using good adjectives: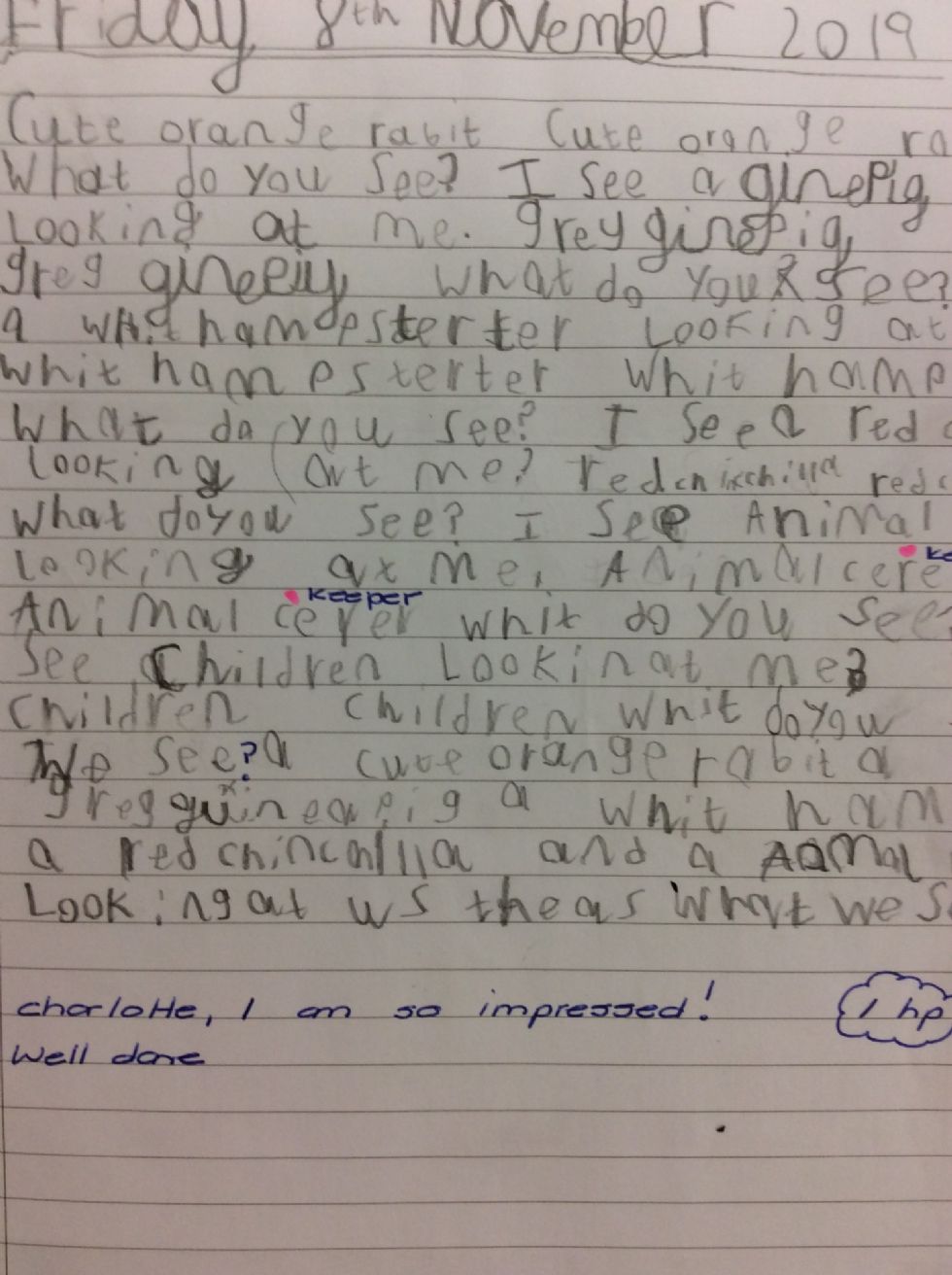 The children loved their visit to Bolderwood in the New Forest where they compared Lordshill to the New Forest and sorted out plant parts found along the ground. They also had the chance to build their own bug hotel using resources found around them: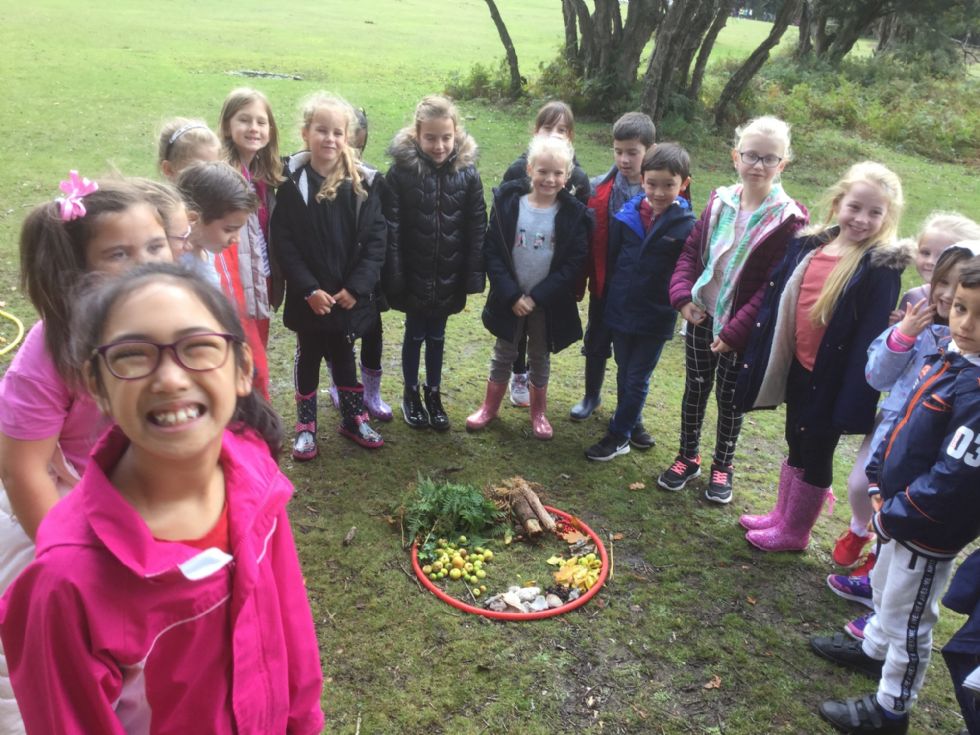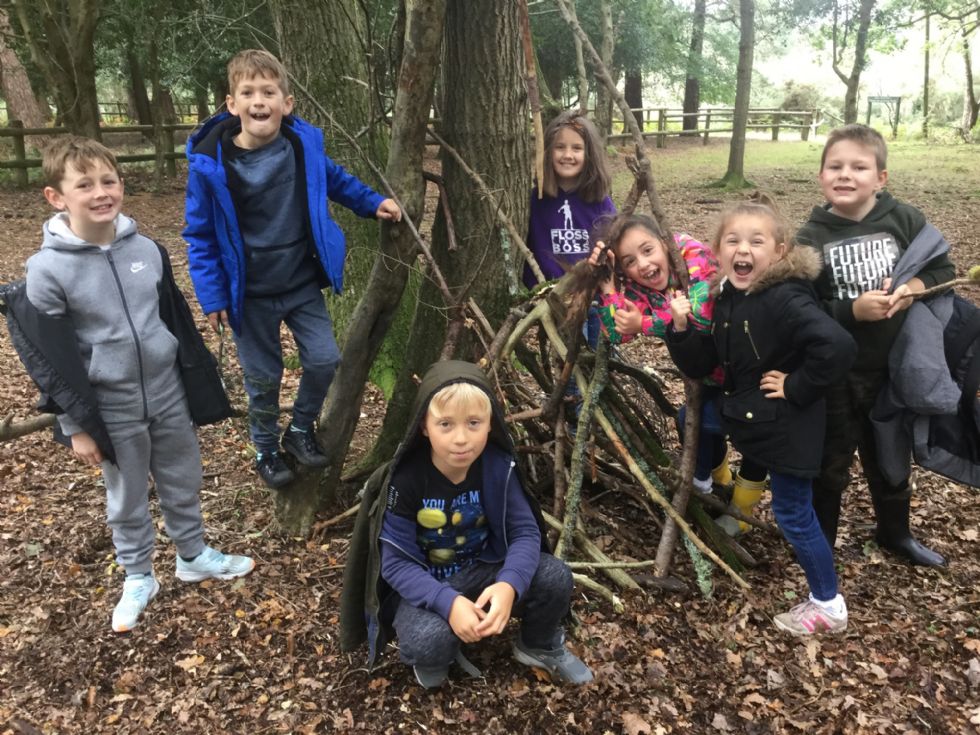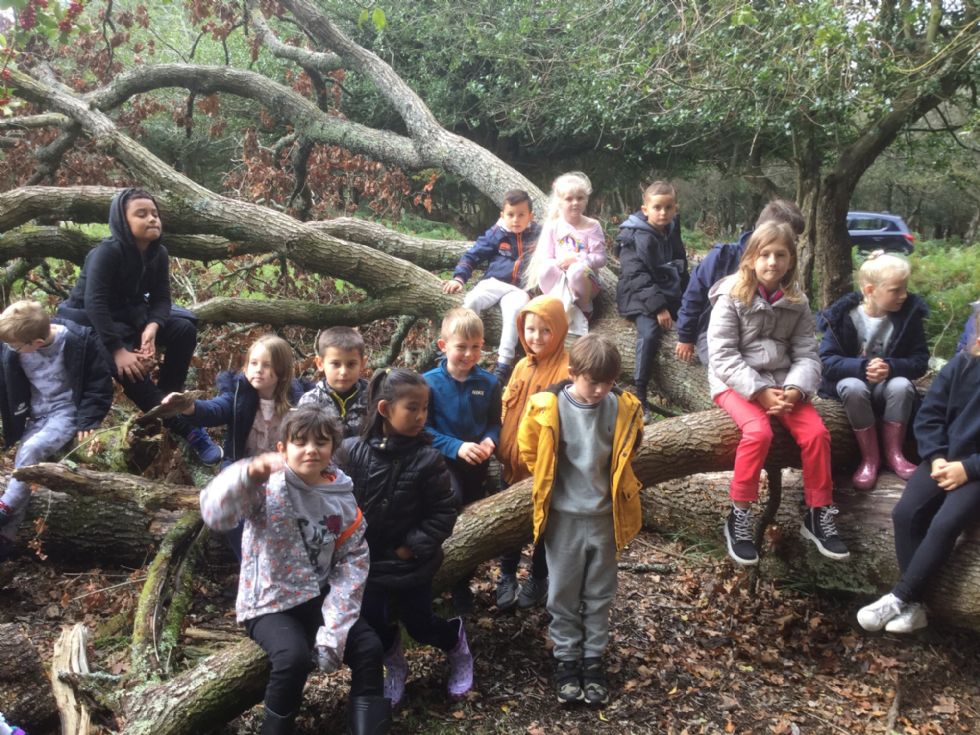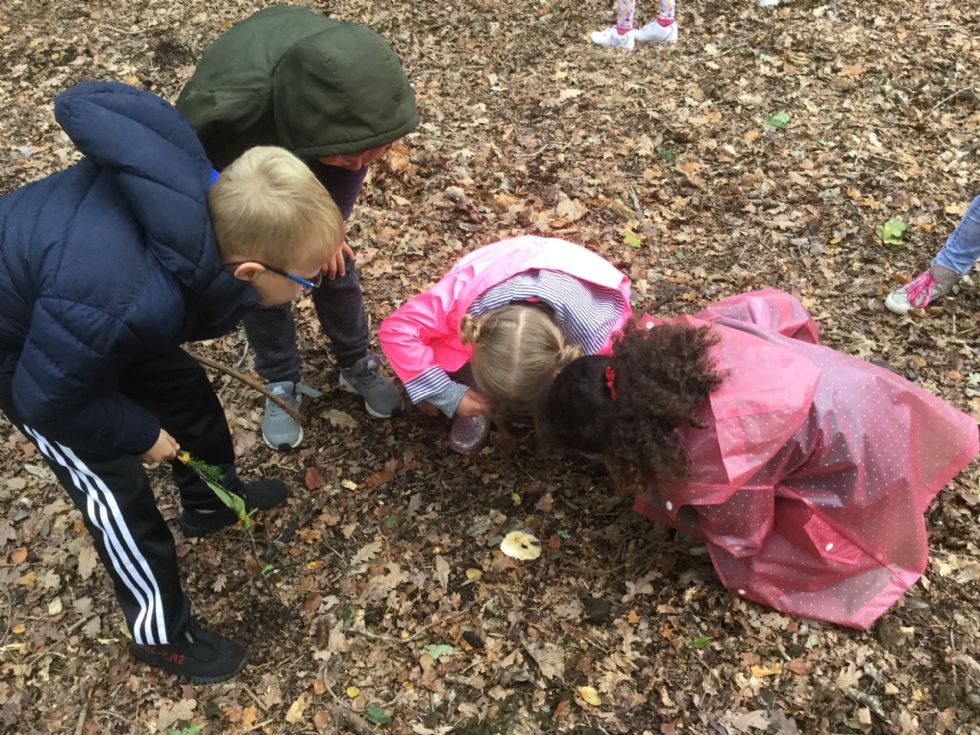 In DT, the children chose the best leaf that was juicy and a good shape that they could hammer and leave a print onto a piece of cotton. Freddie practised the skills of threading a needle before sewing around his leaf: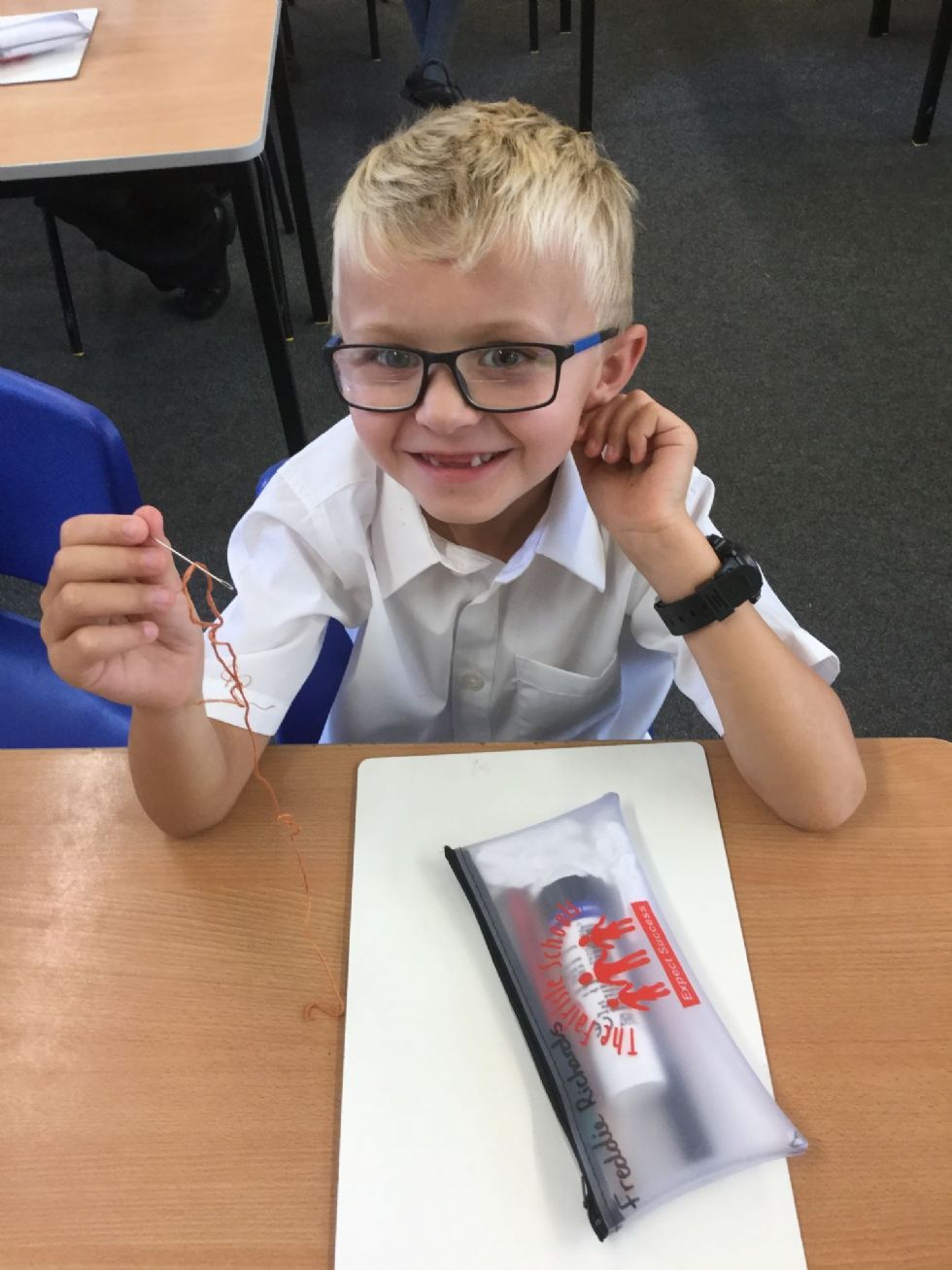 Amelia, Lilly and Tommy were practising their running stitch before they used the printed leaf: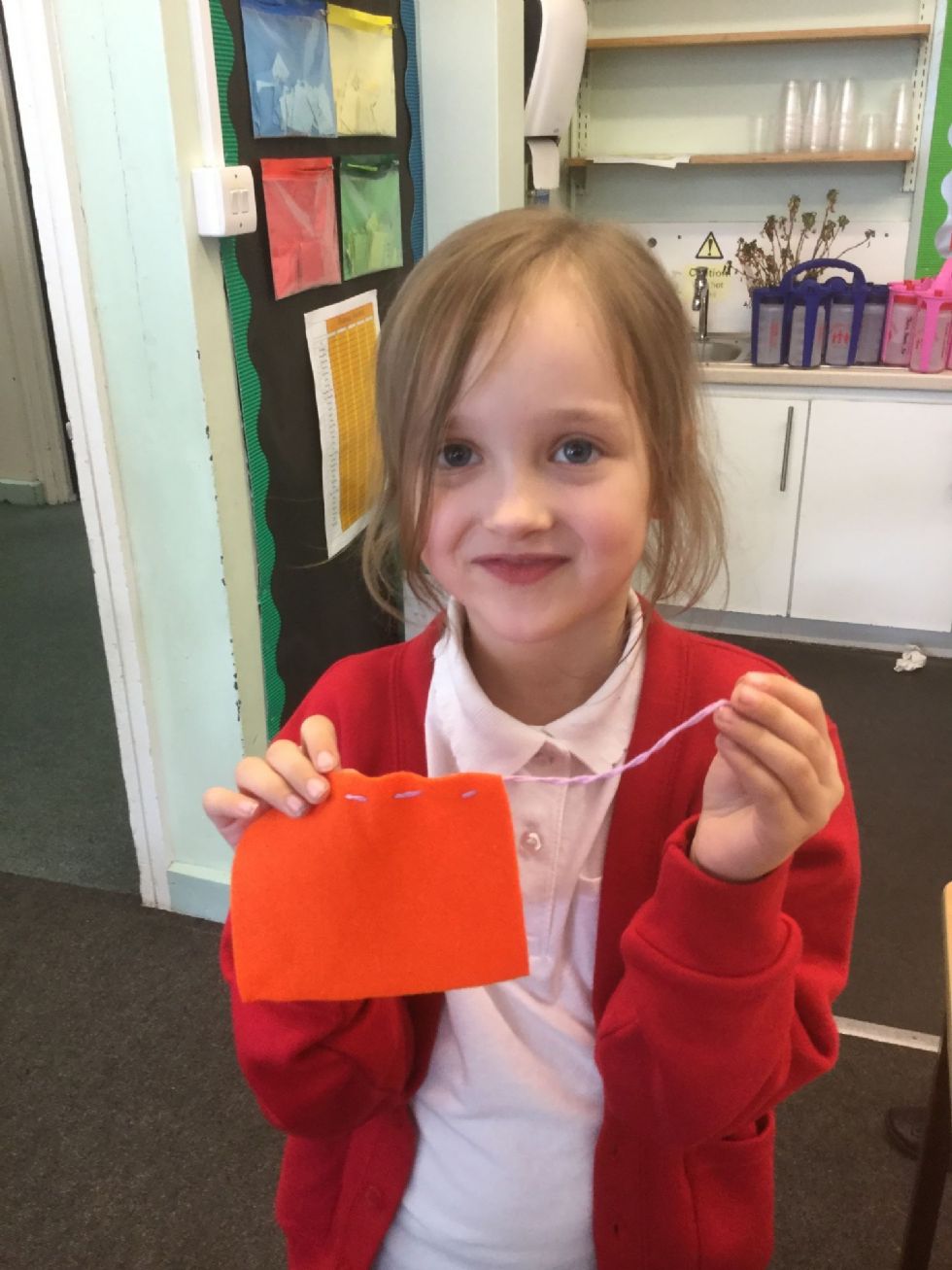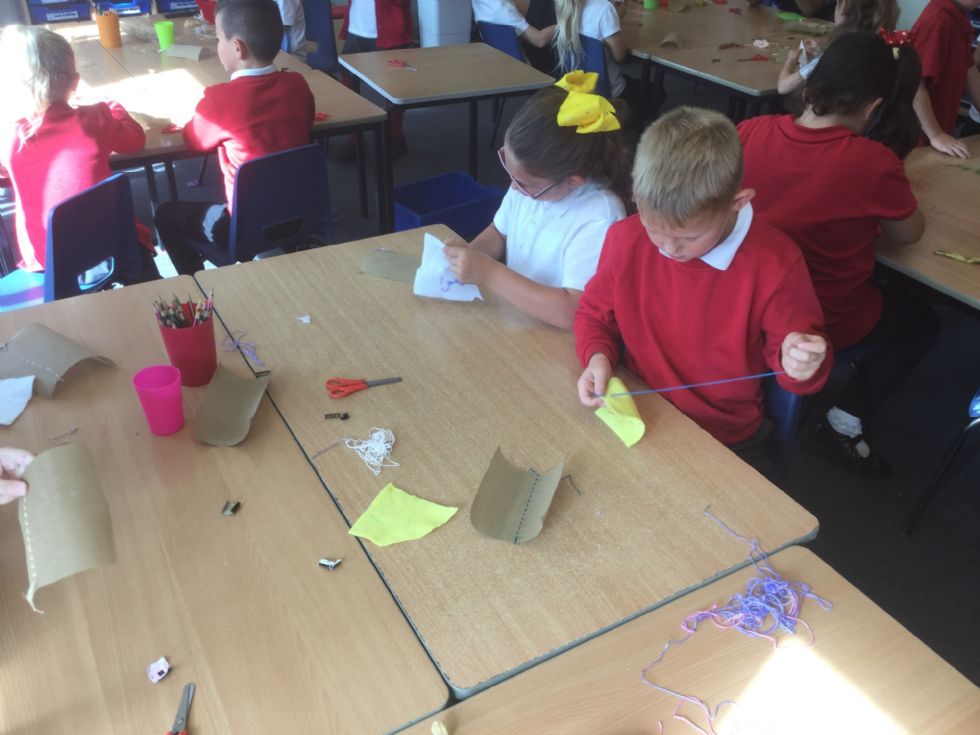 These are Lennon and Max's final pieces, what do you think?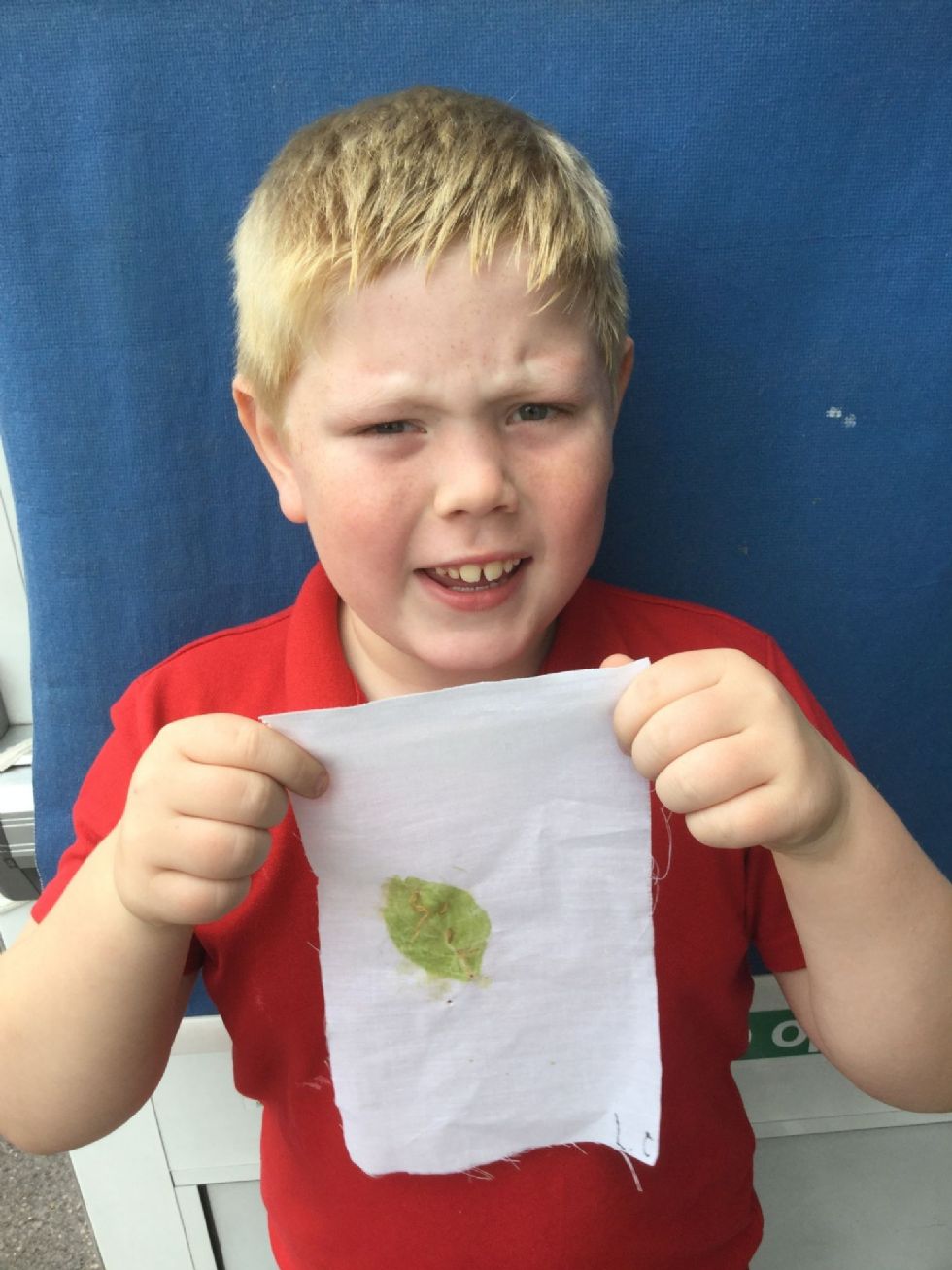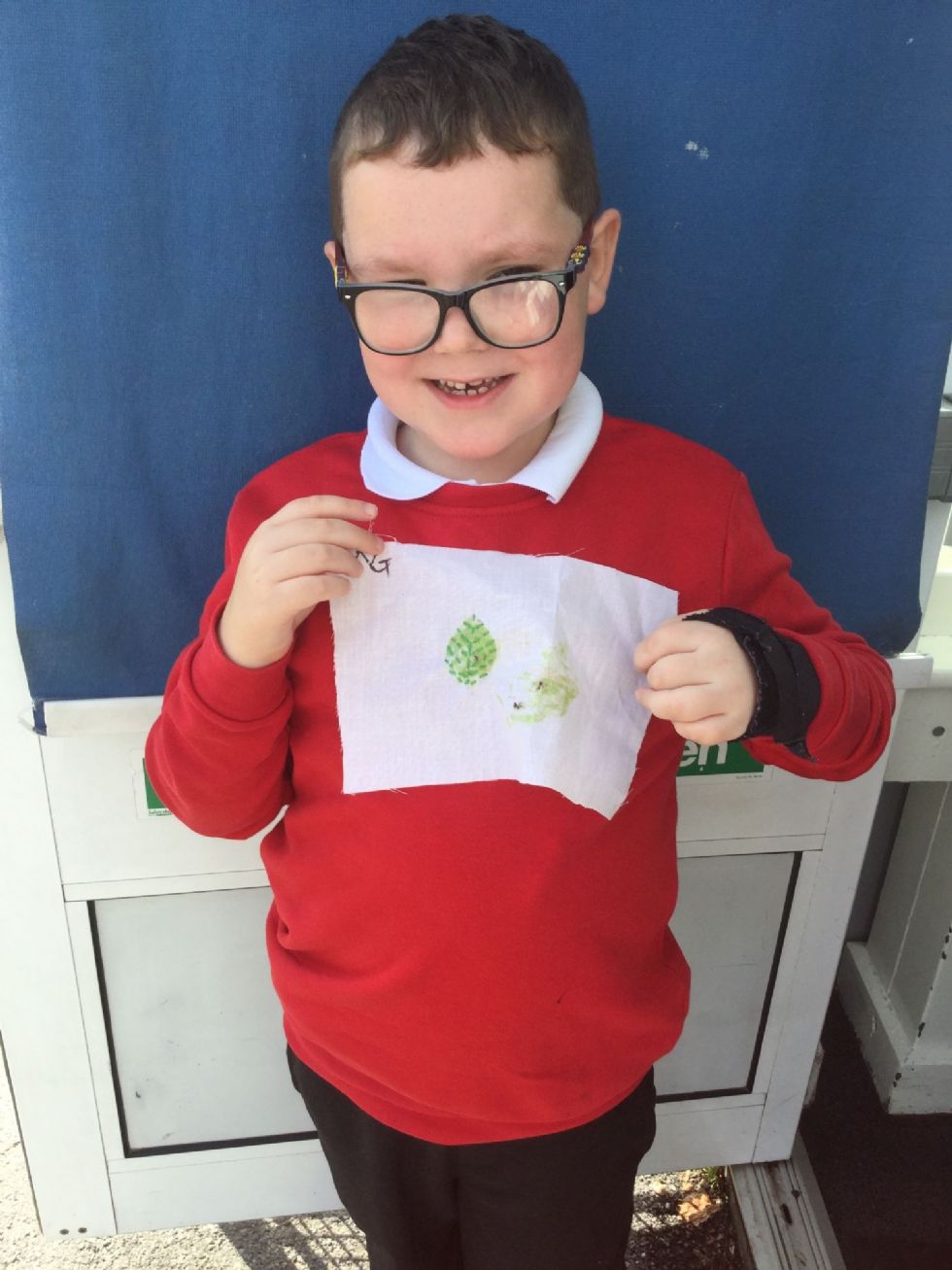 In science, we learned about plants. Charlie, Micah, Amelia and Evie planted some onion bulbs and placed them in different growing conditions to observe how differently they grew: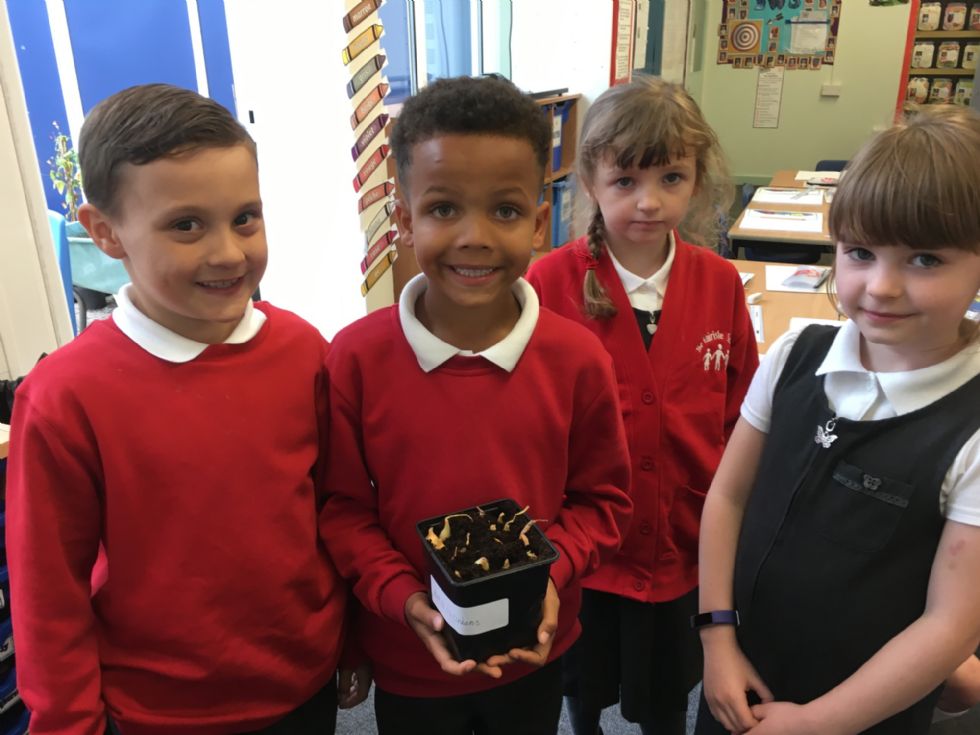 Samuel recorded the measurements of how the bulbs grew by drawing his observations: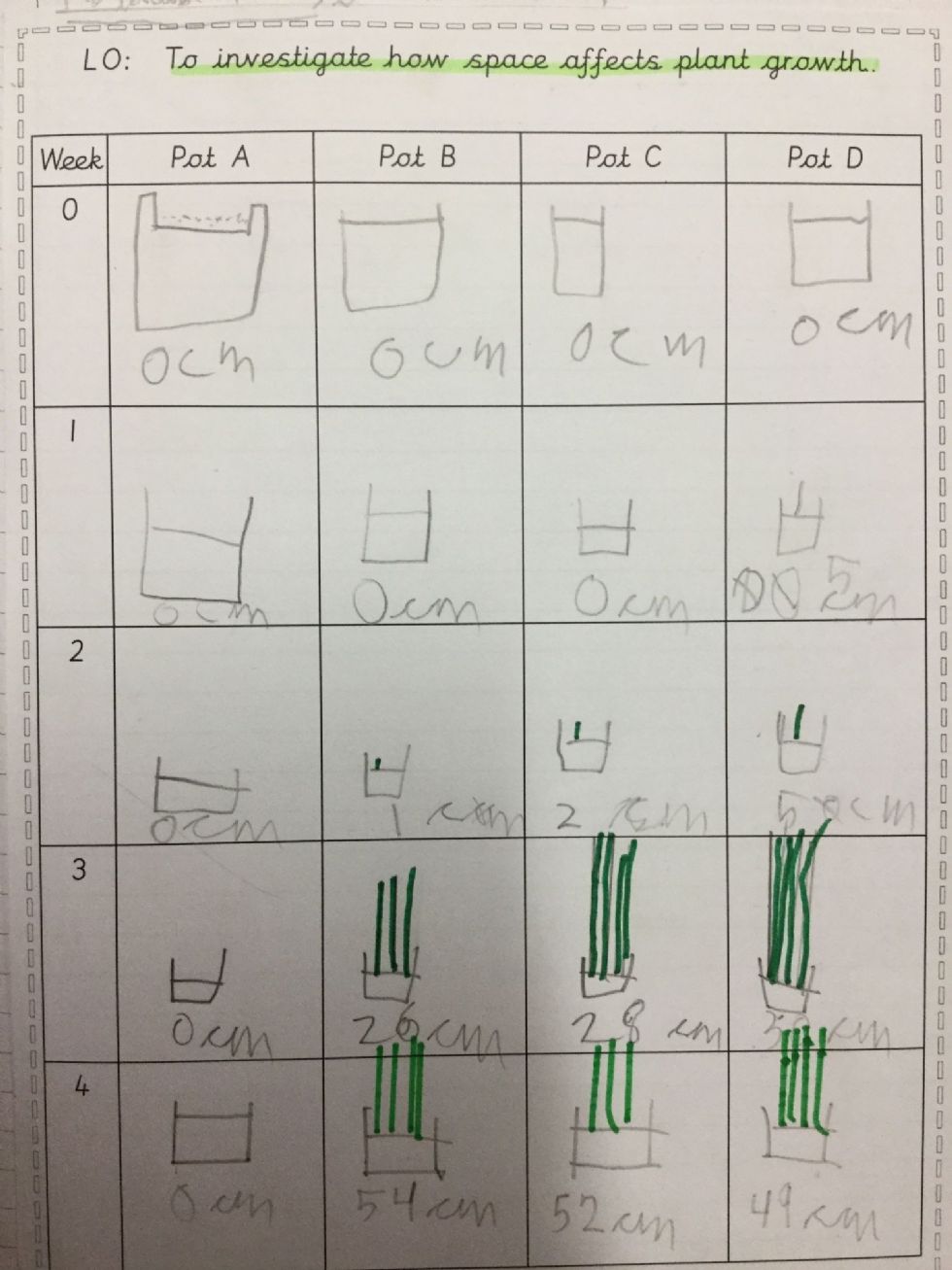 Sam M drew the different sections of a life cycle and used the correct scientific vocabulary for each: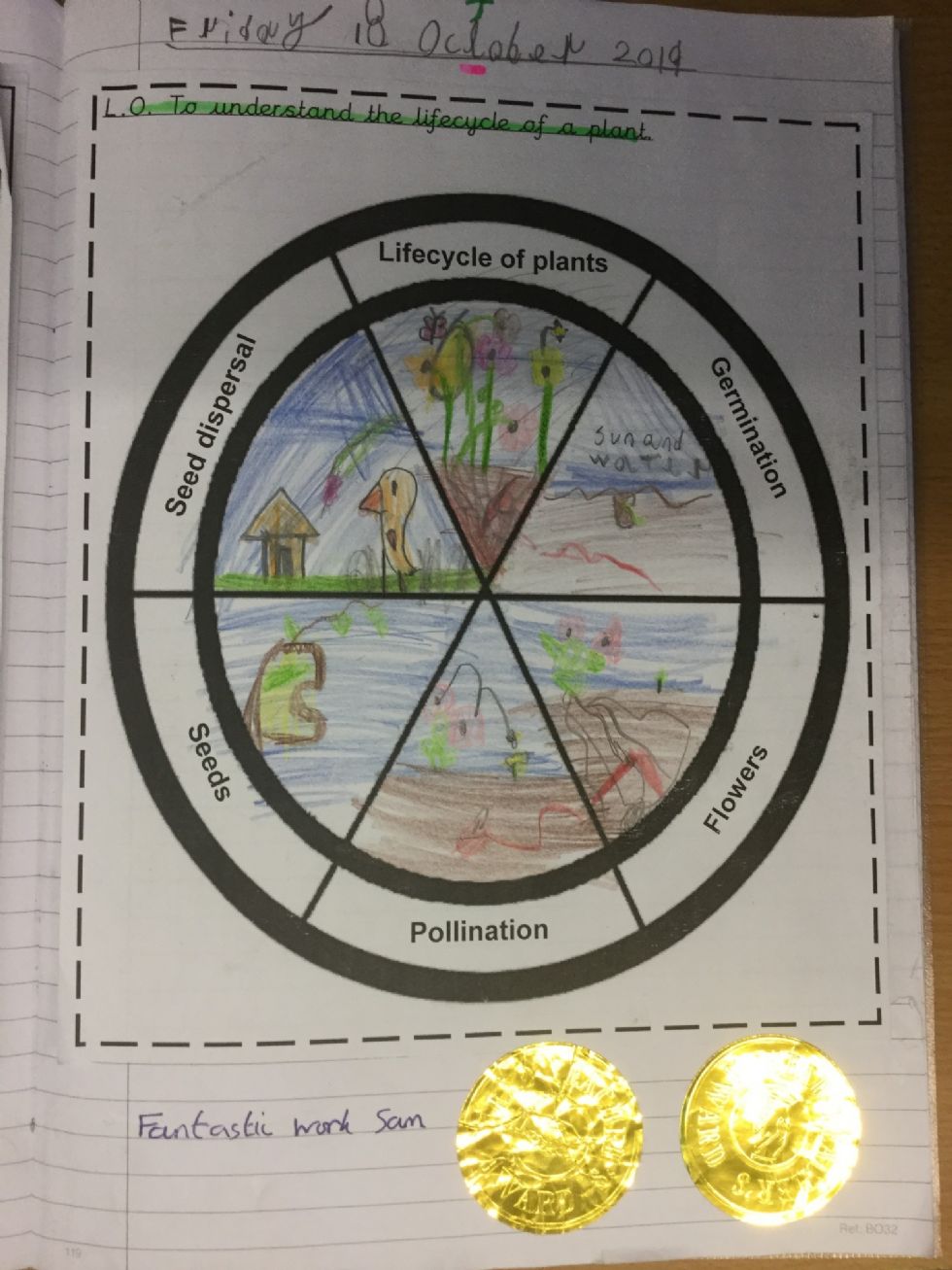 Learning about forces and magnets was our second science topic. Jack was investigating the strength of different magnets and how many paper clips each magnet could hold: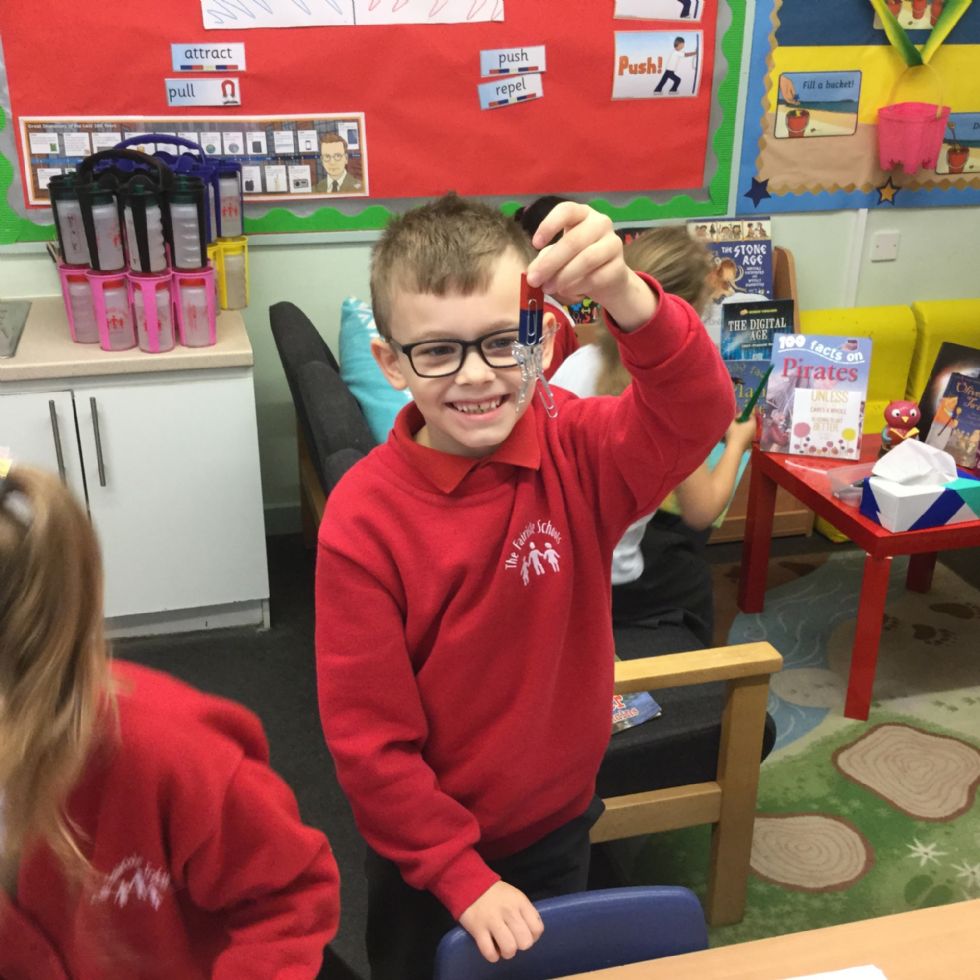 Chloe investigated what happened to the different poles of a magnet and used the scientific vocabulary to describe what she observed: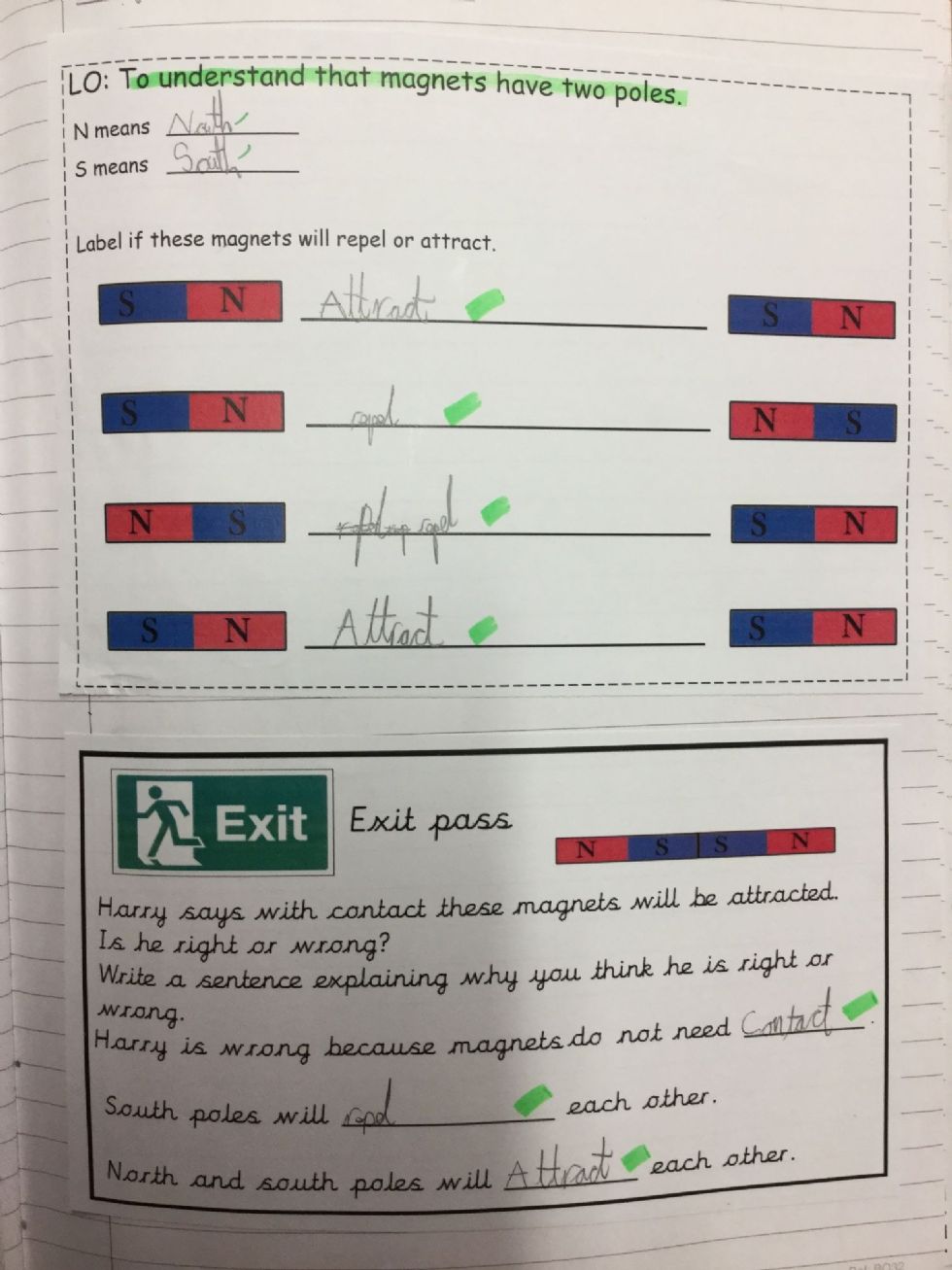 Lola investigated how different surfaces affected the distance that an object travelled due to friction: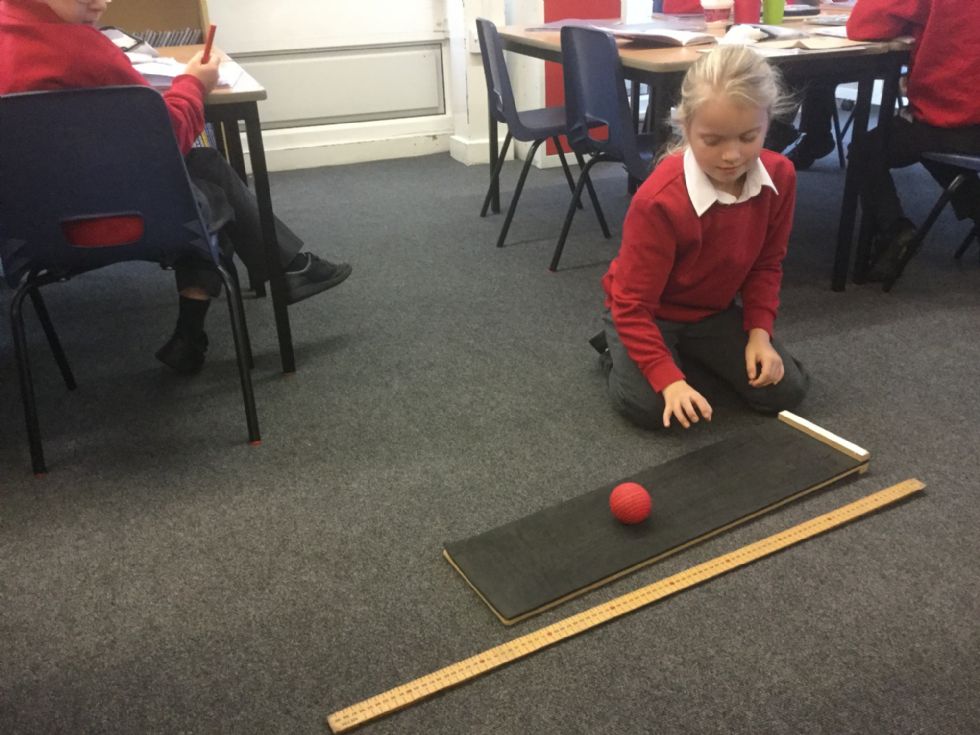 Micah investigated which objects were magnetic and why, and researched Sir Isaac Newton: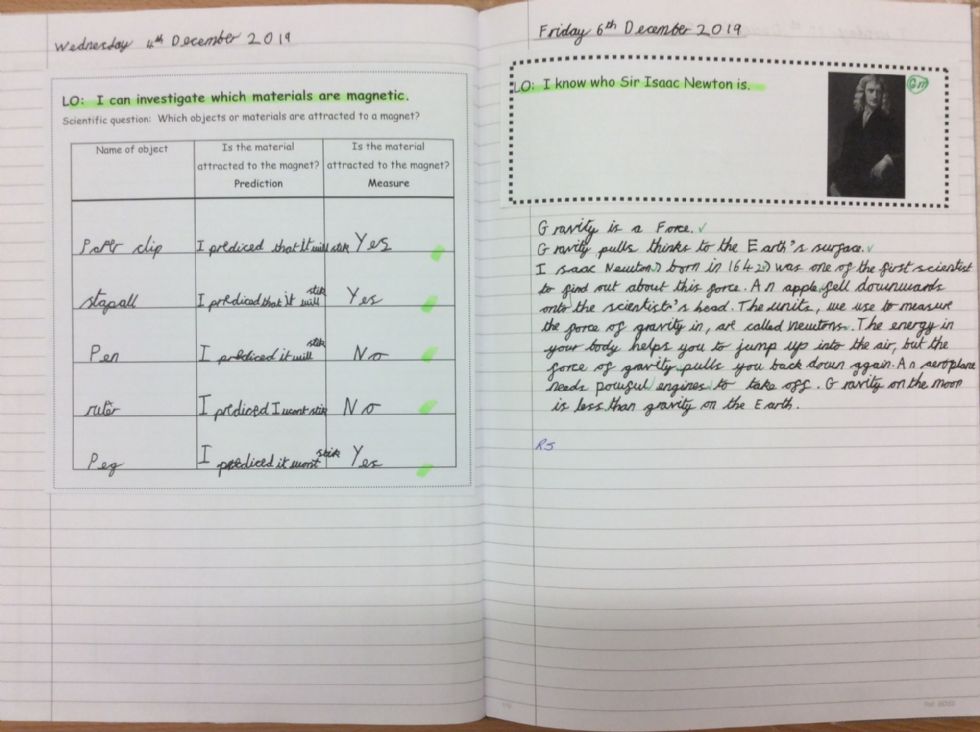 As part of geography, AJ practised using his geographical skills by locating where Bolderwood could be found on a map and answered questions about the map: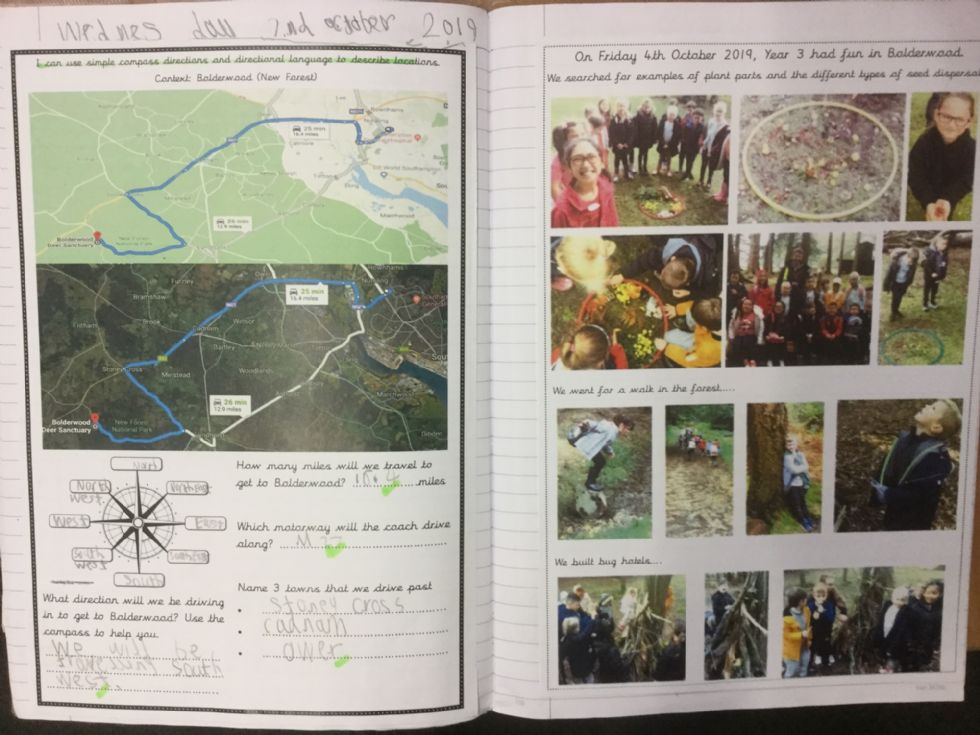 Jamie, Oliwia, Jack T, Mia P, Victoria and Evilyn explored different images of Southampton using See, Think and Wonder, which made them infer what they already knew and ask questions about what they wanted to find out: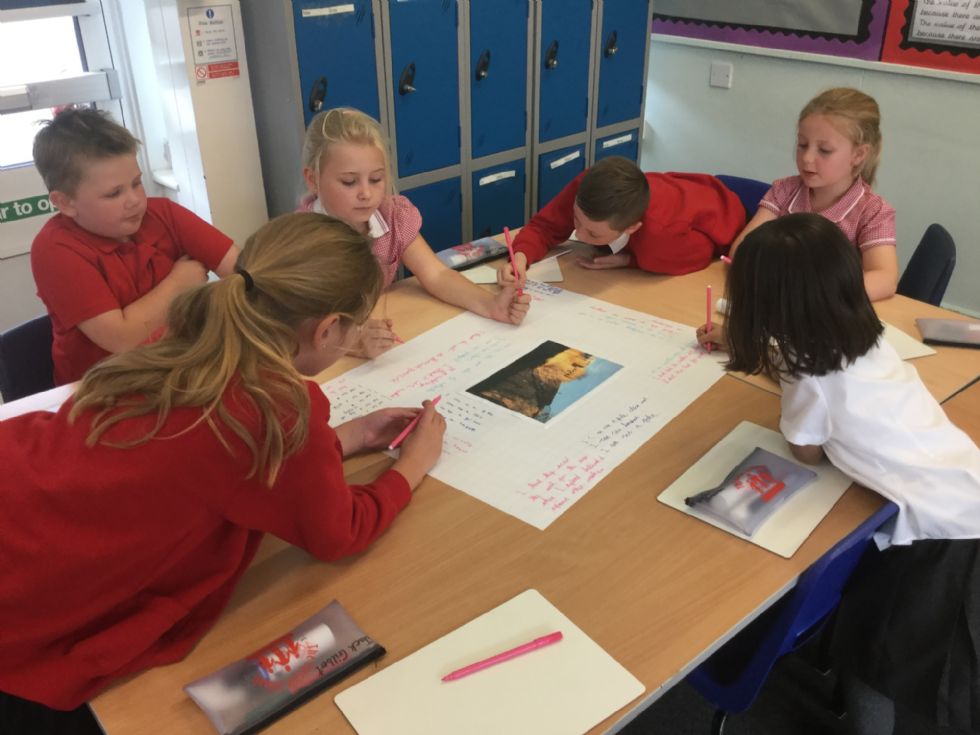 Oliver located and drew onto his thematic map where crude oil can be found, which is used to make plastic: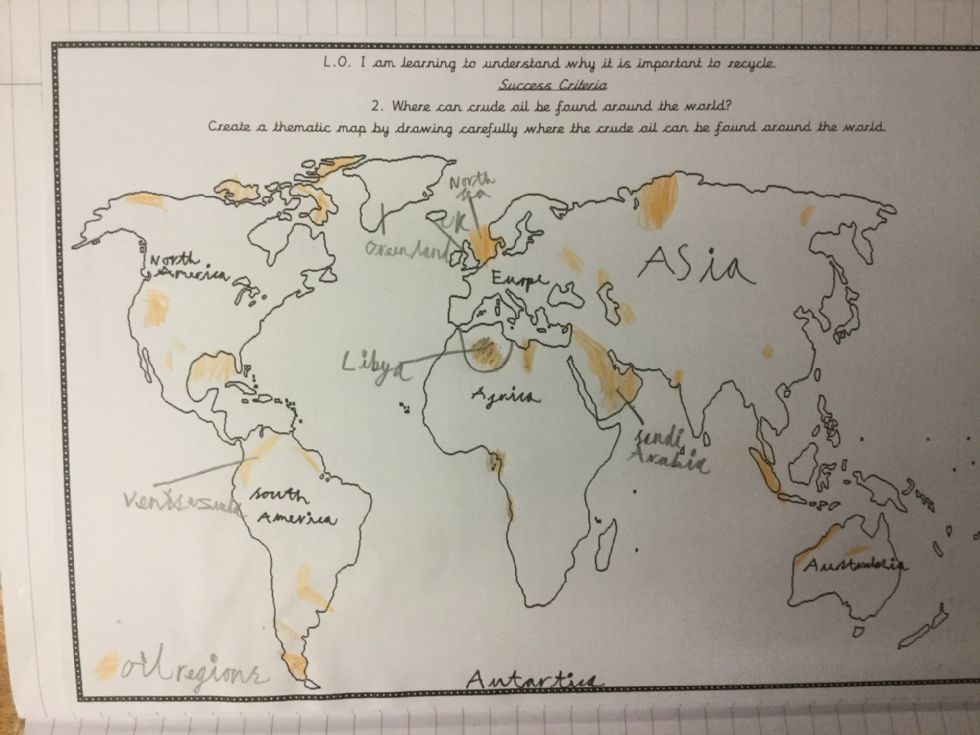 In 3WS, the children sorted the images into renewable and non-renewable resources: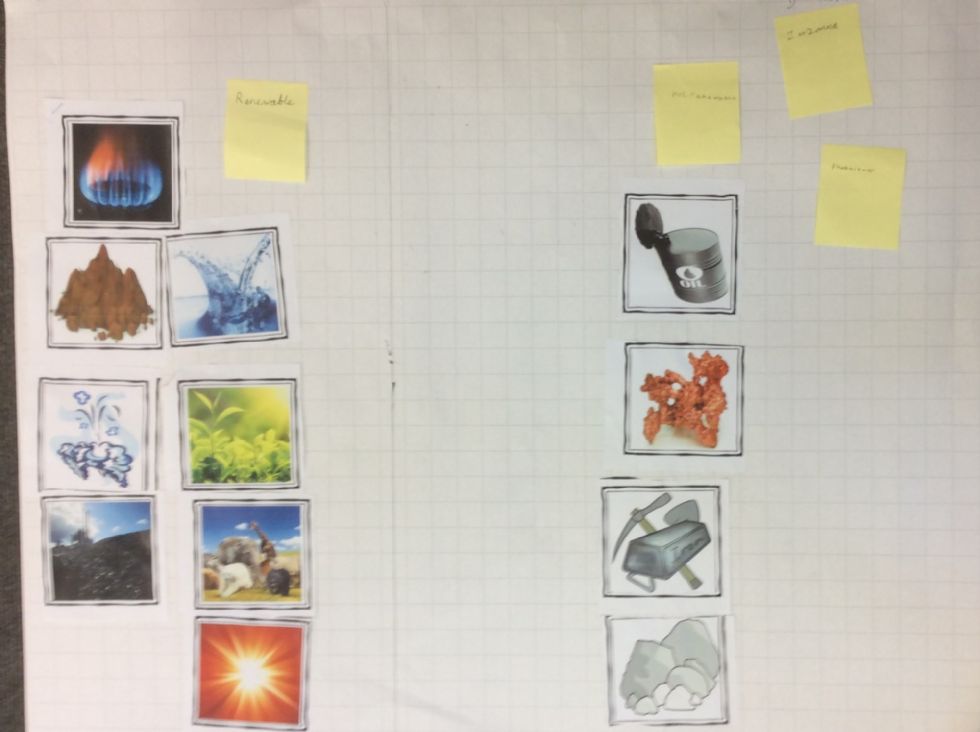 Micah designed a house that uses renewable energy and resources: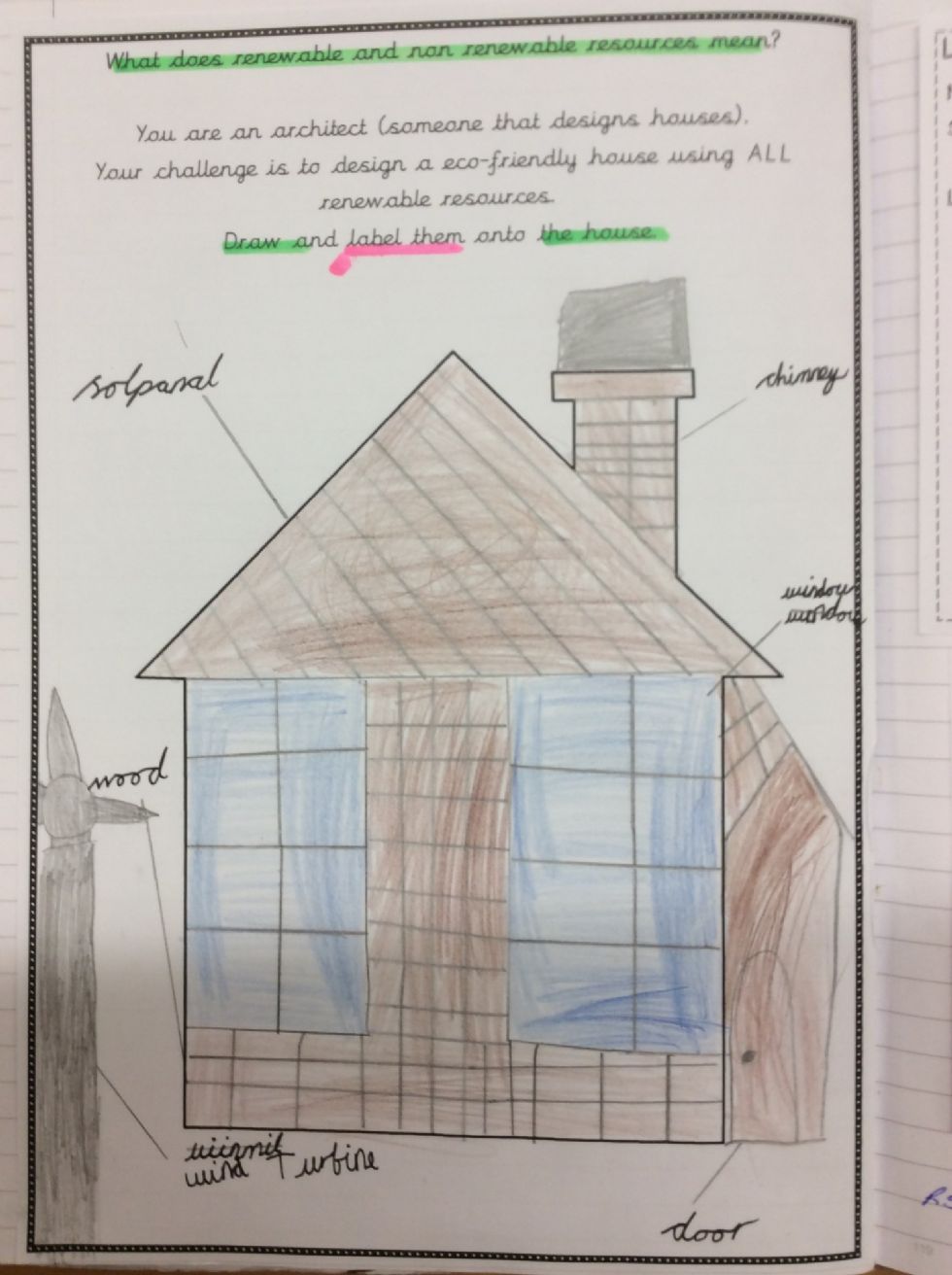 As part of geography, Year 3 had a Recycling Day where the children learned about how and what is recycled, the impacts of plastic and what we can do to make our school recycle more. Julija wrote a Kennings poem about the animals that can be affected by plastic pollution: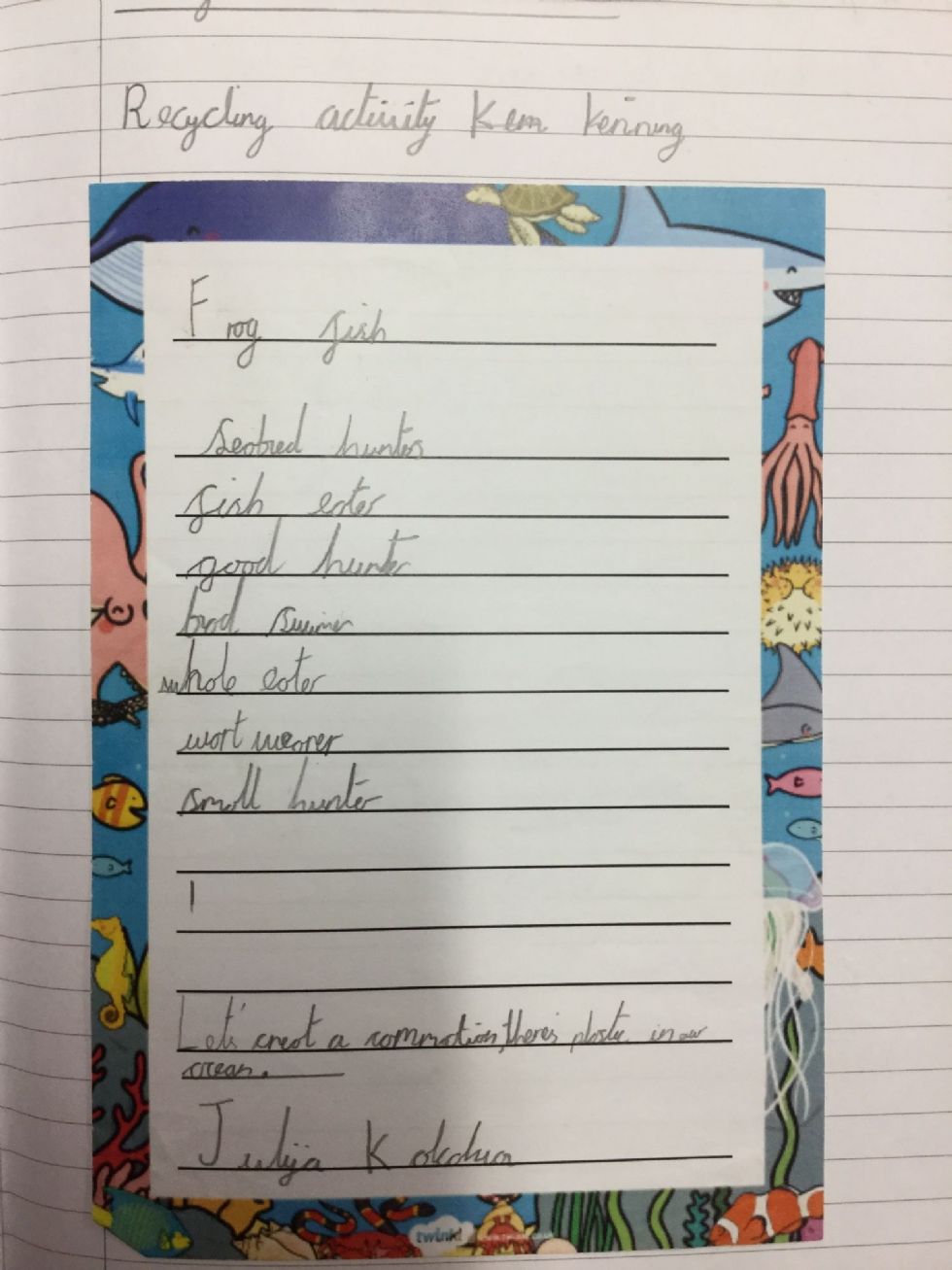 Mila wrote a letter to Mr Howard persuading him to make our lunchtimes more plastic free. She even got a reply from him letting her know that he will speak to the Learning Leaders to help make this happen: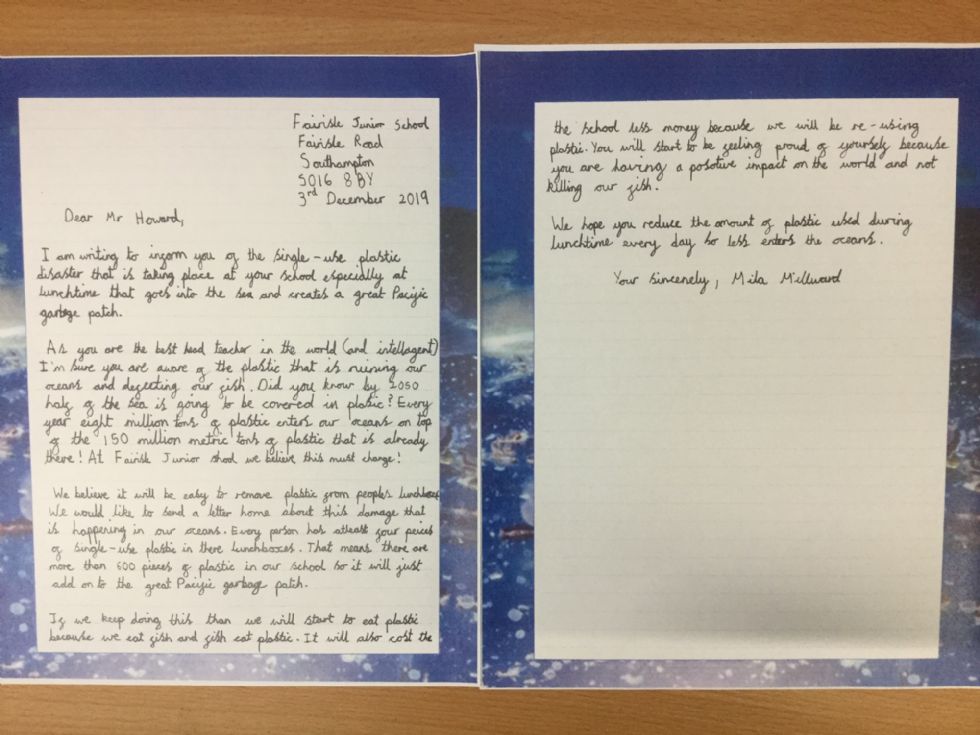 Jake practised saying and writing the different words for family members in French: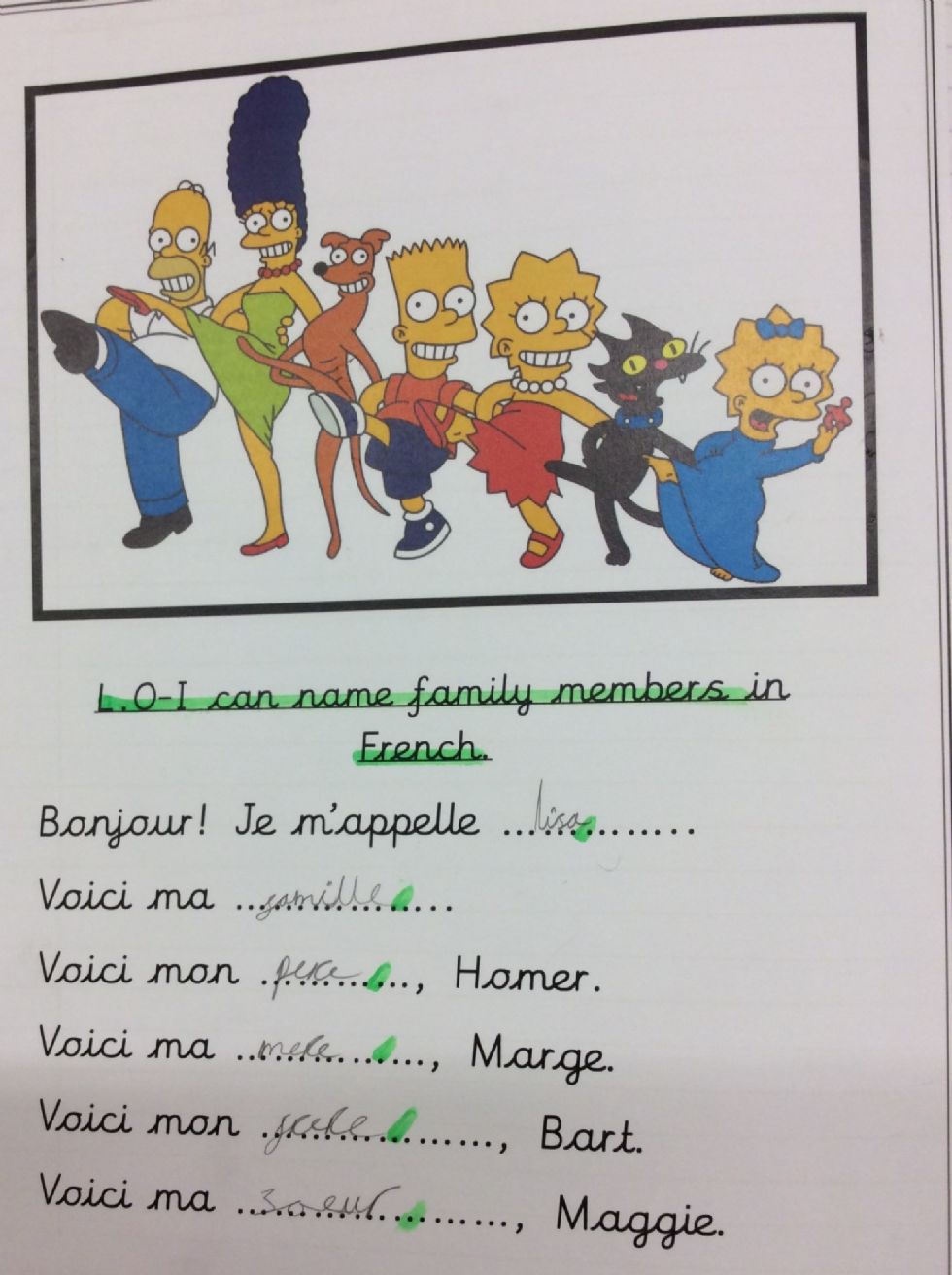 Zuzanna applied her knowledge of the French family words to her own family: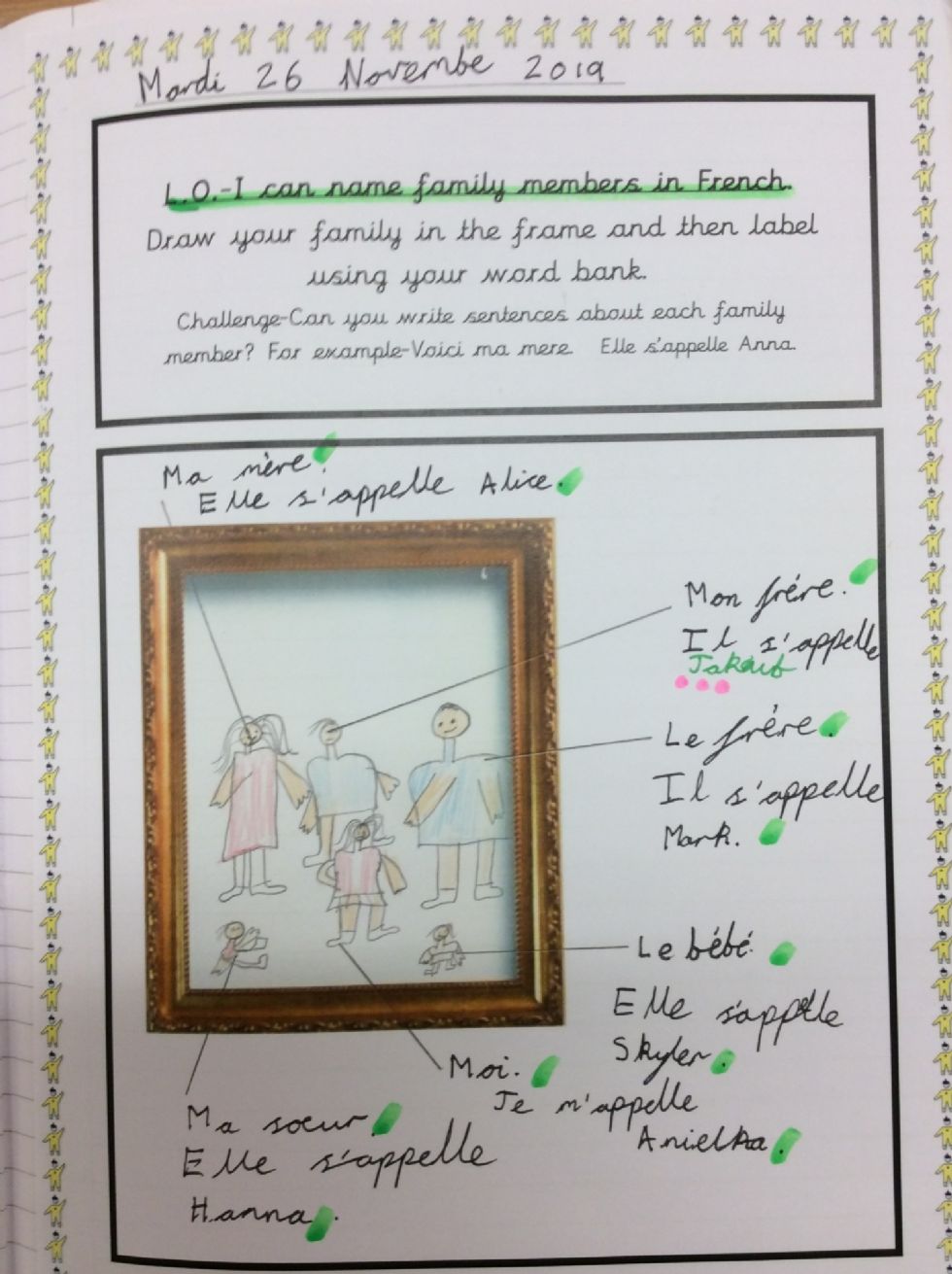 Jake learned the different words for Christmas items in French. He also compared the similarities and differences between a Christmas in England and a Christmas in France: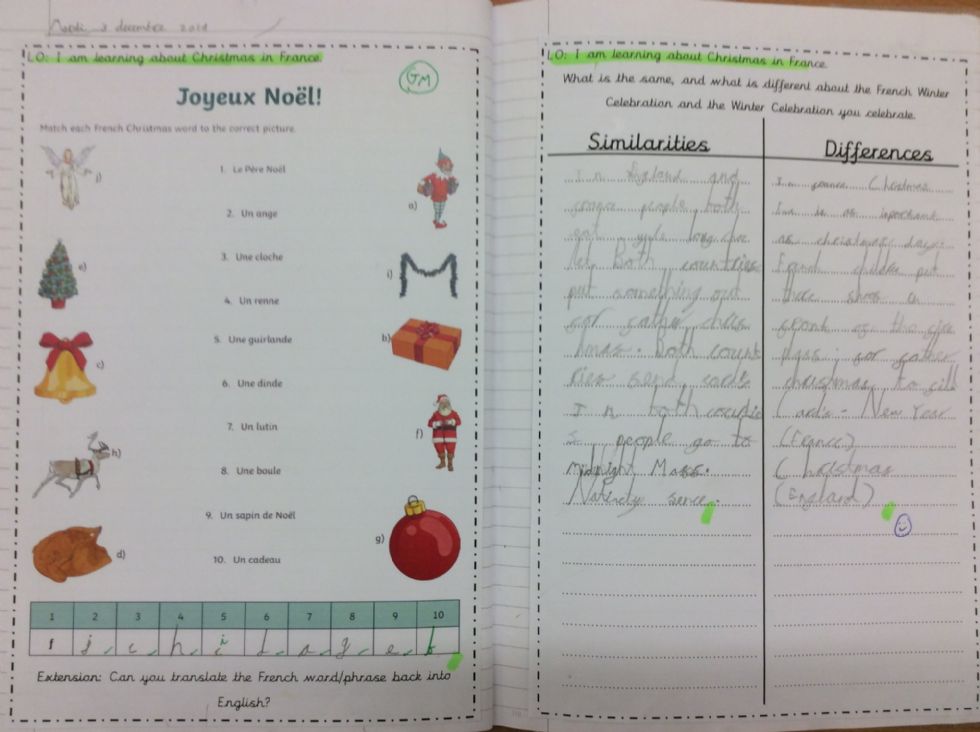 In maths, Emily and Mila learned about place value and practised their reasoning skills: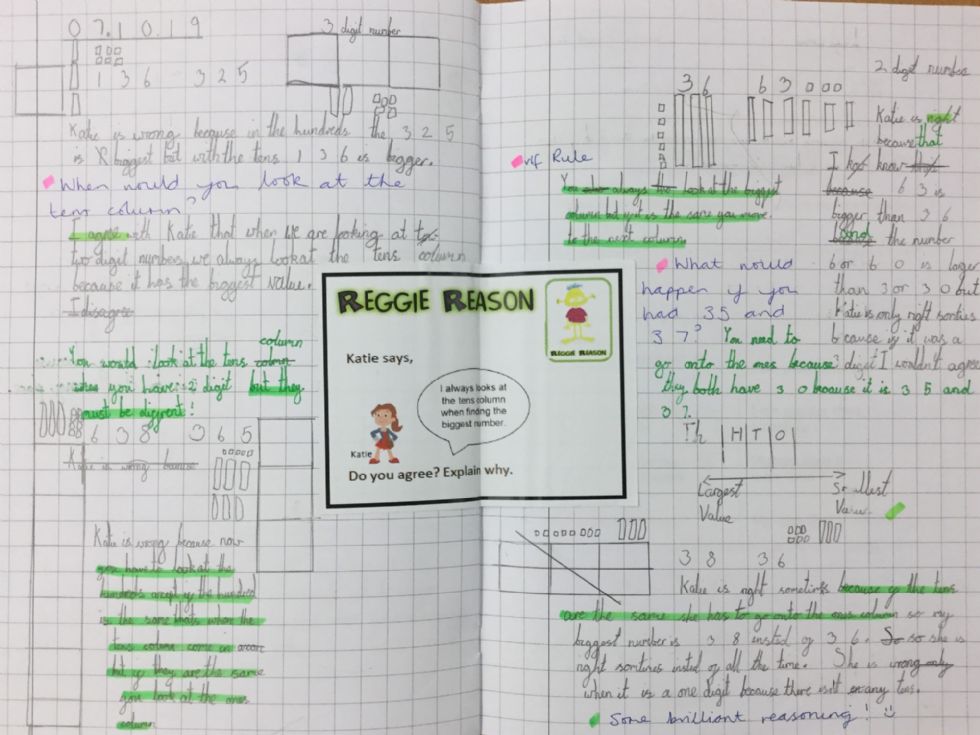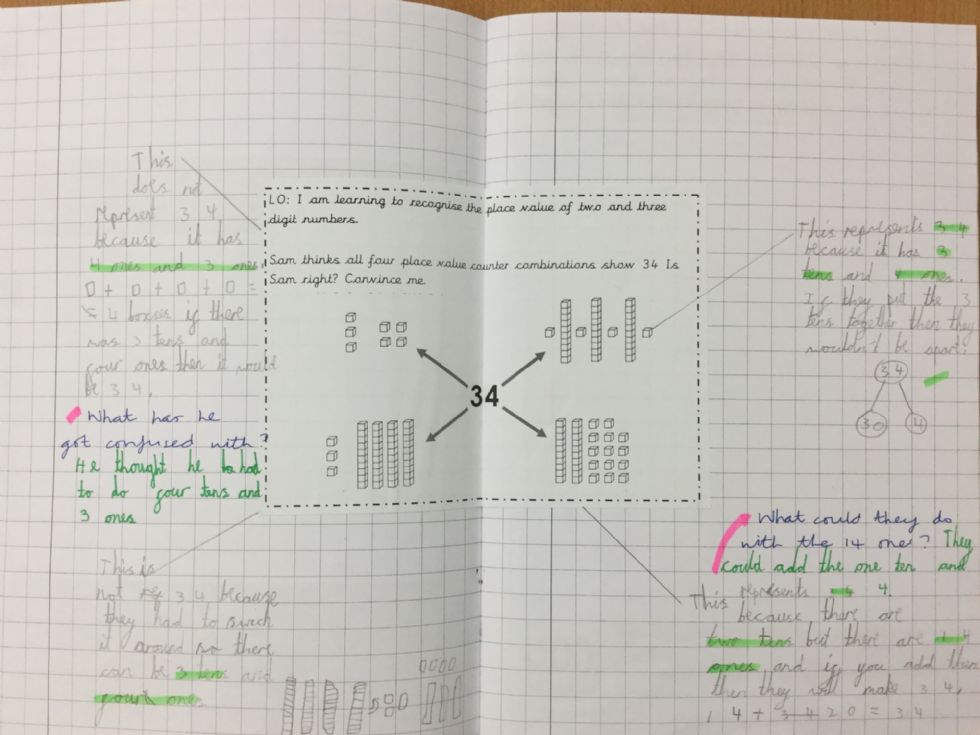 Kayla found the properties of shapes and practised drawing and making them: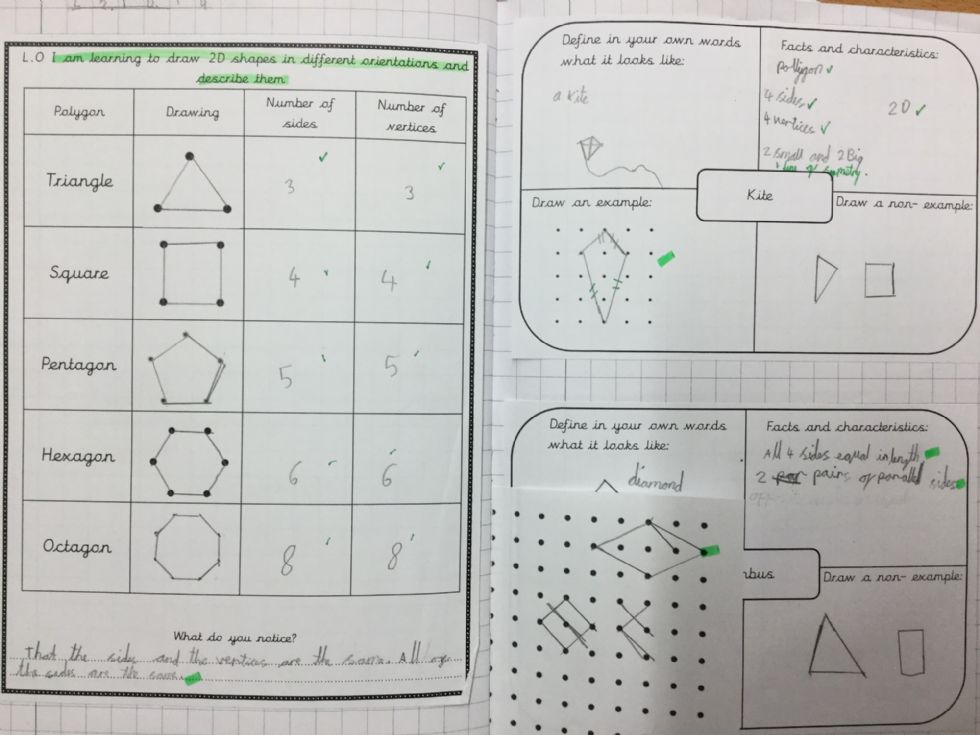 Micah, Alaina, Jake and Ronan have been learning mental methods for adding and subtracting numbers and practising using the written formal method for the first time: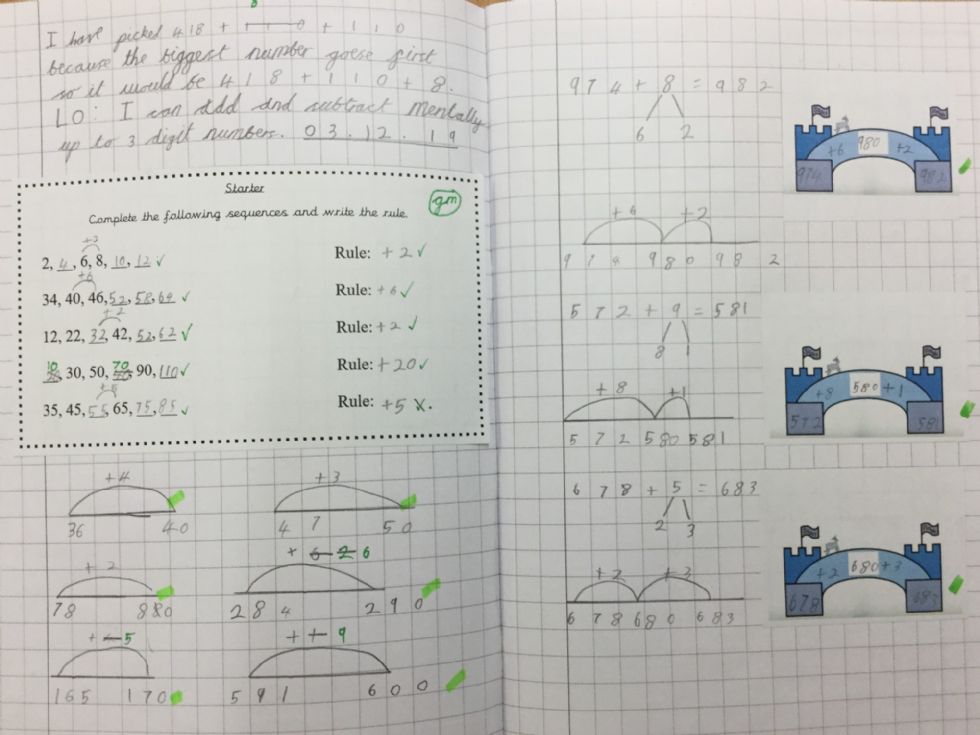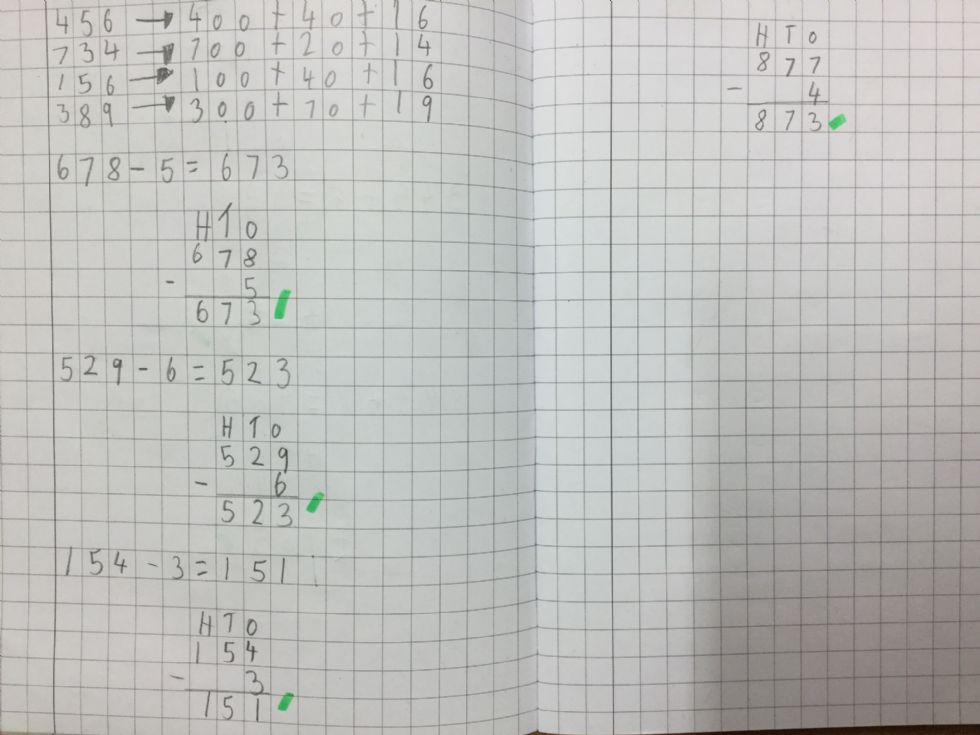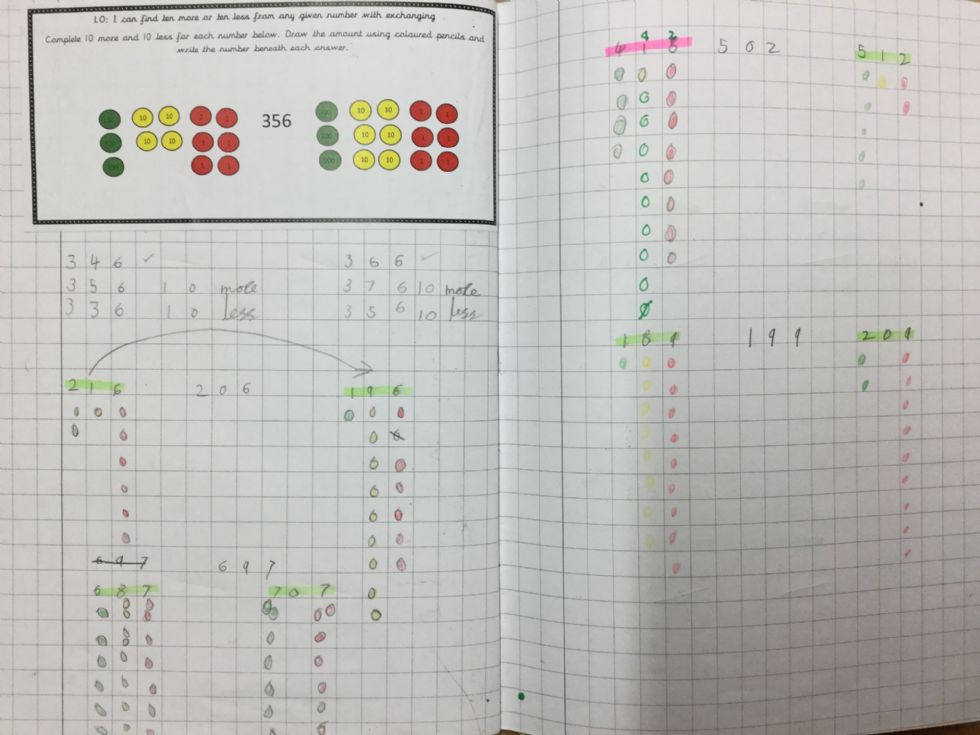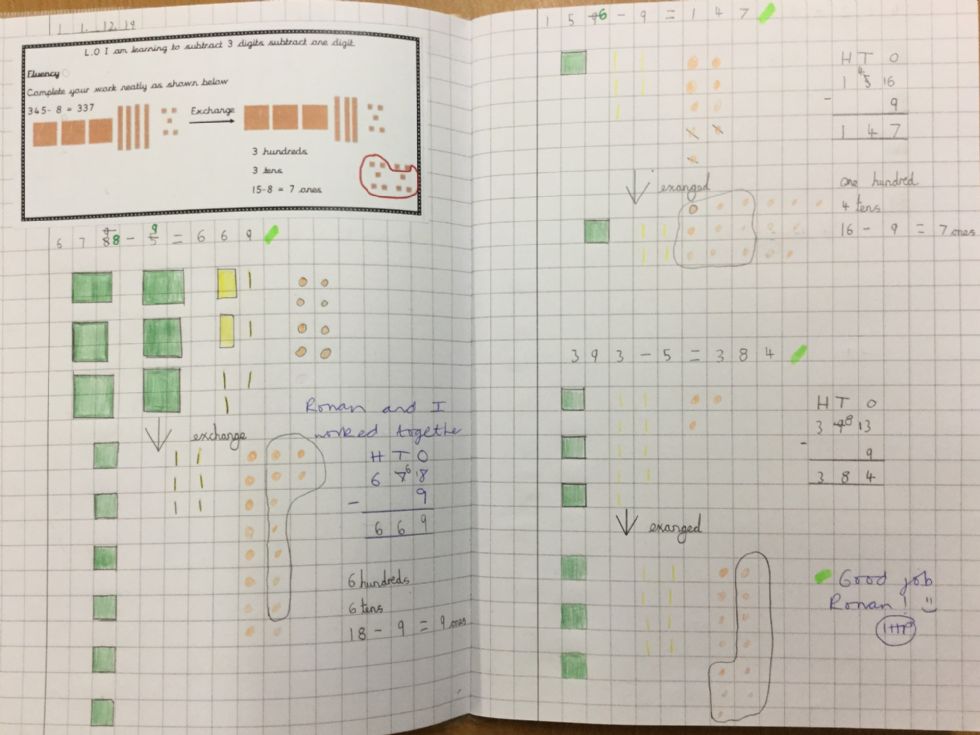 Ava, Oliwia and David researched different monsters and eventually designed their final monster, labelling the important parts: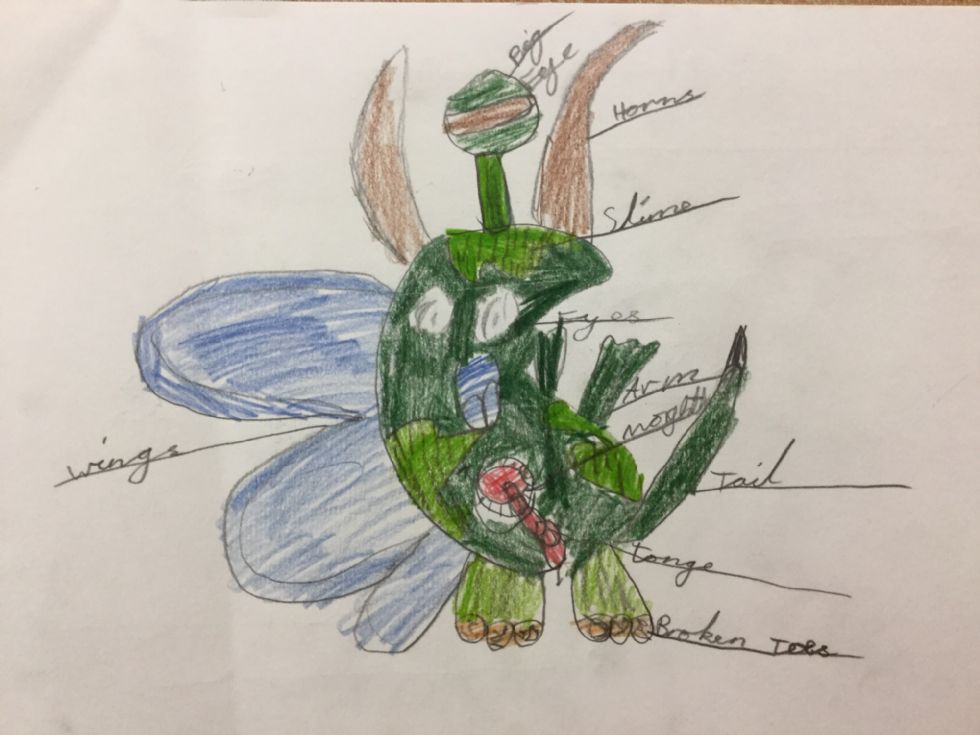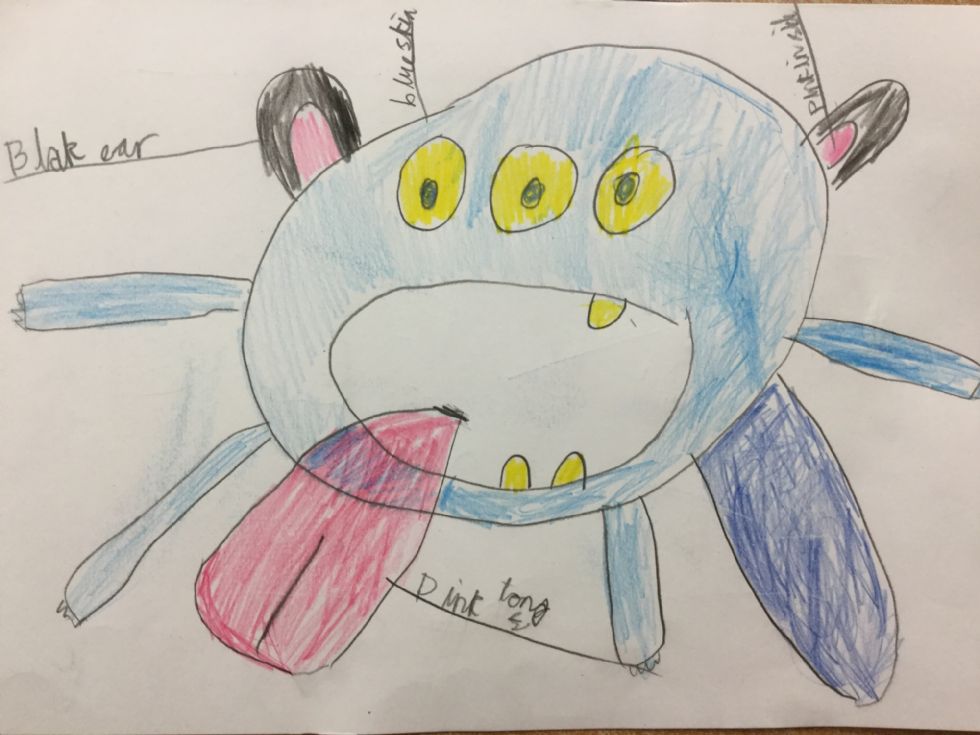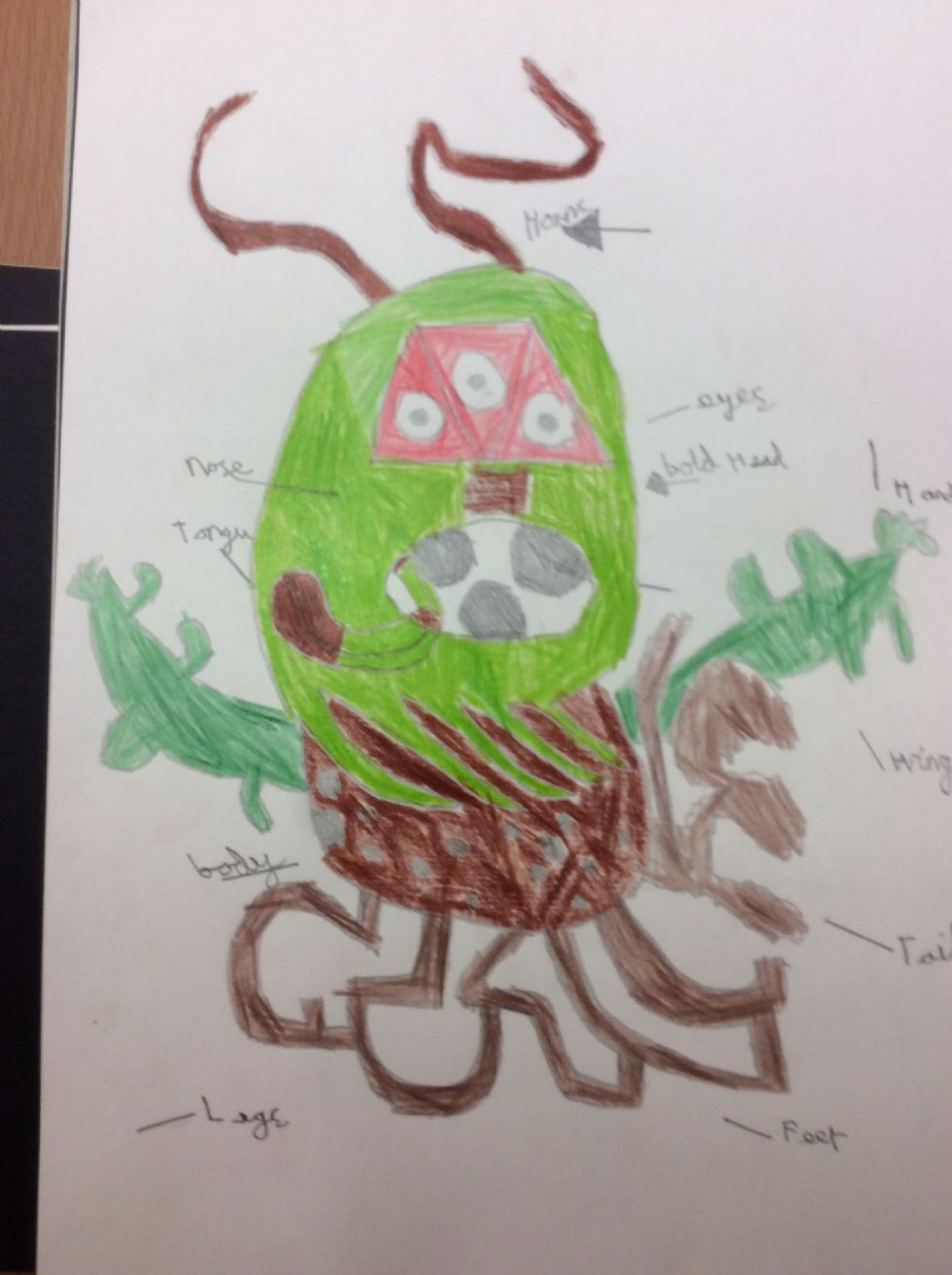 Evie, Frankie and Leo used clay to make their pinch pot monsters and then painted them carefully to finish them off: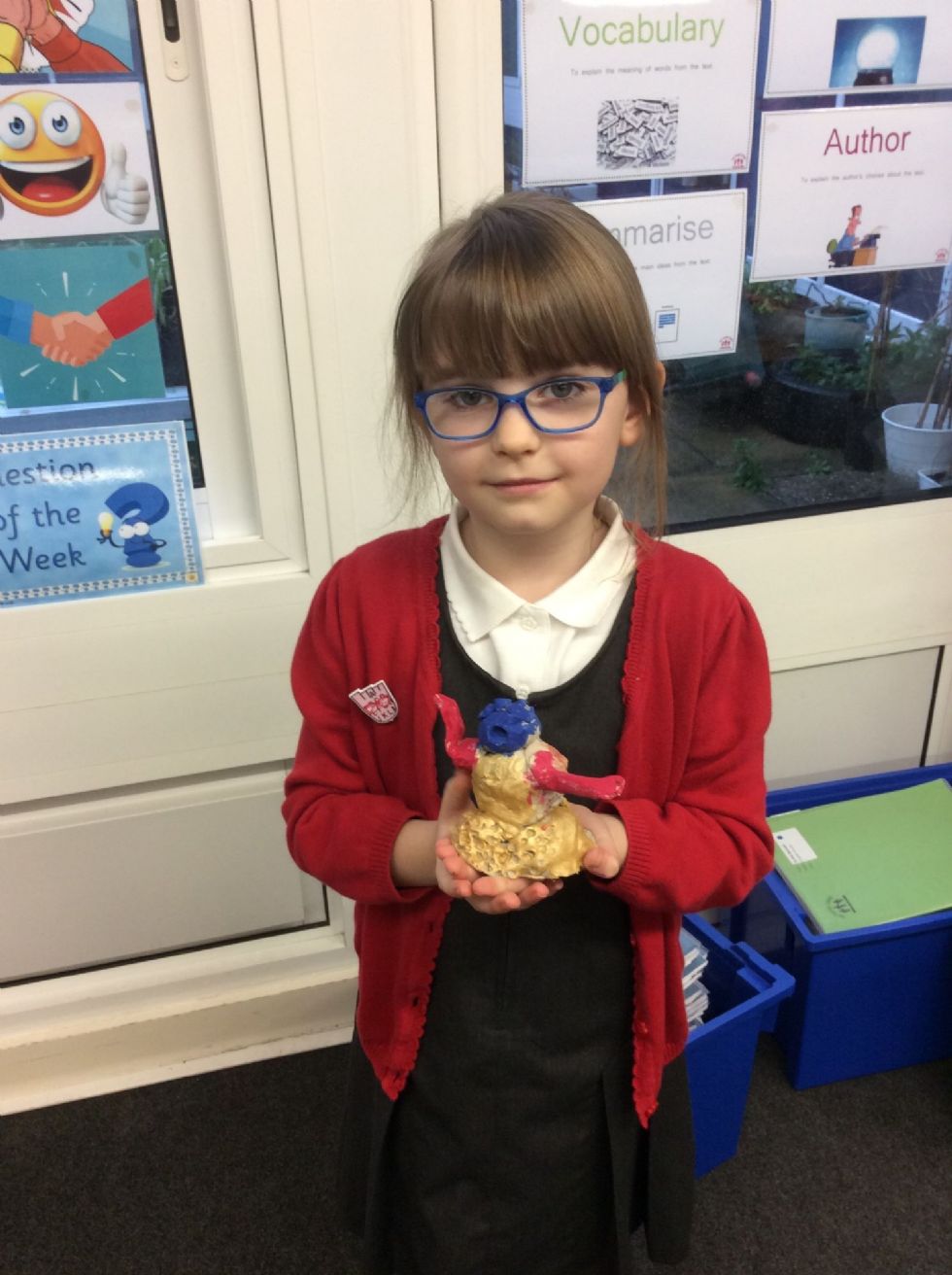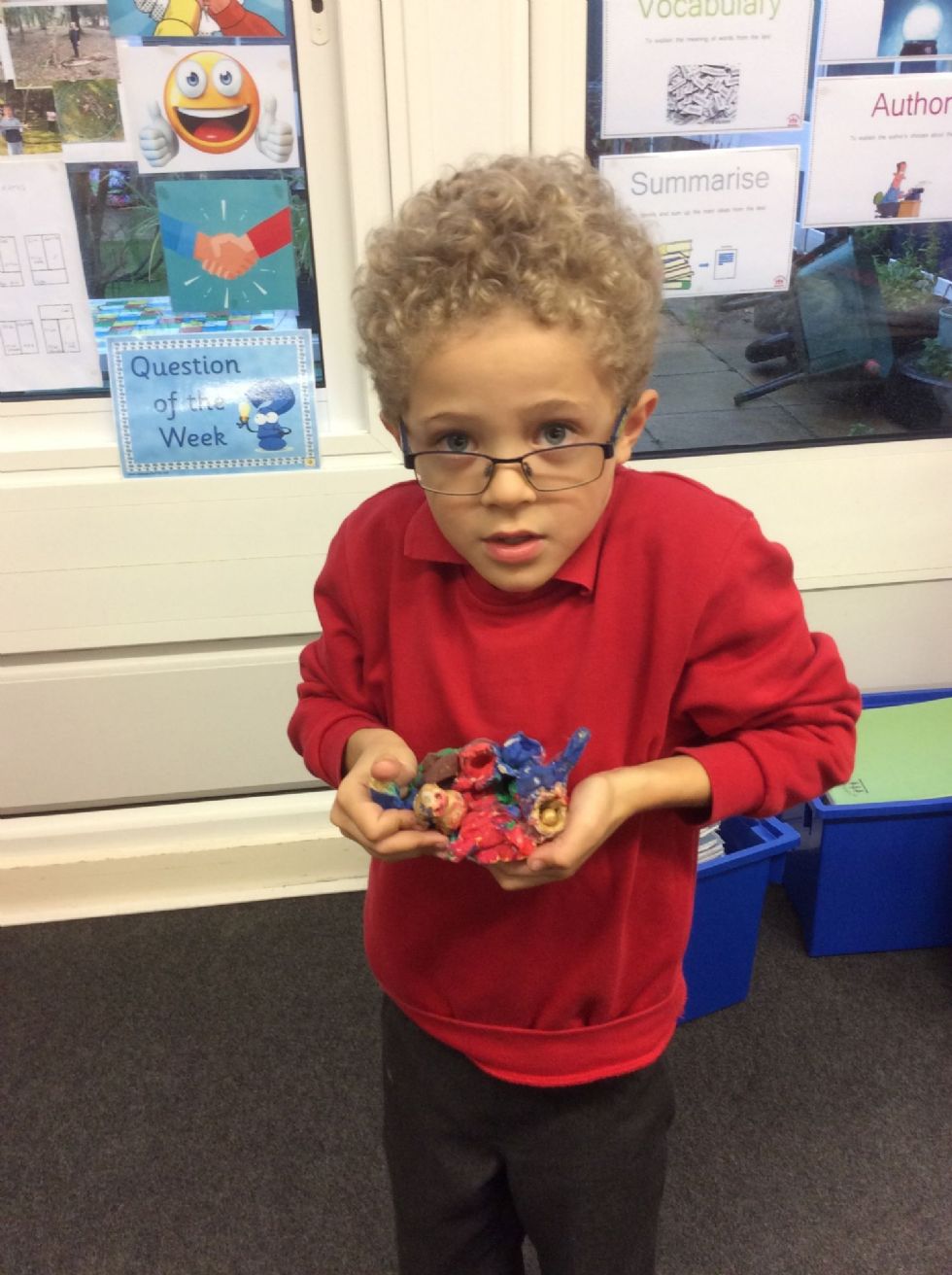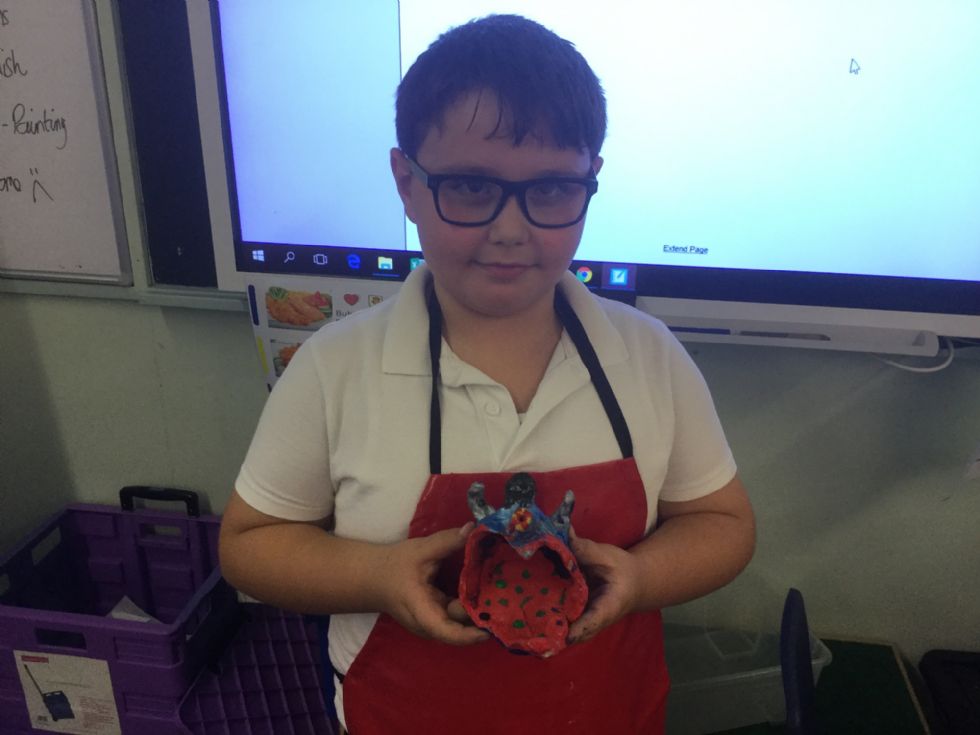 In music, the children went on a music instrument treasure hunt to name and locate where each instrument could be found within an orchestra. Mia P recorded down her tune using different musical notations: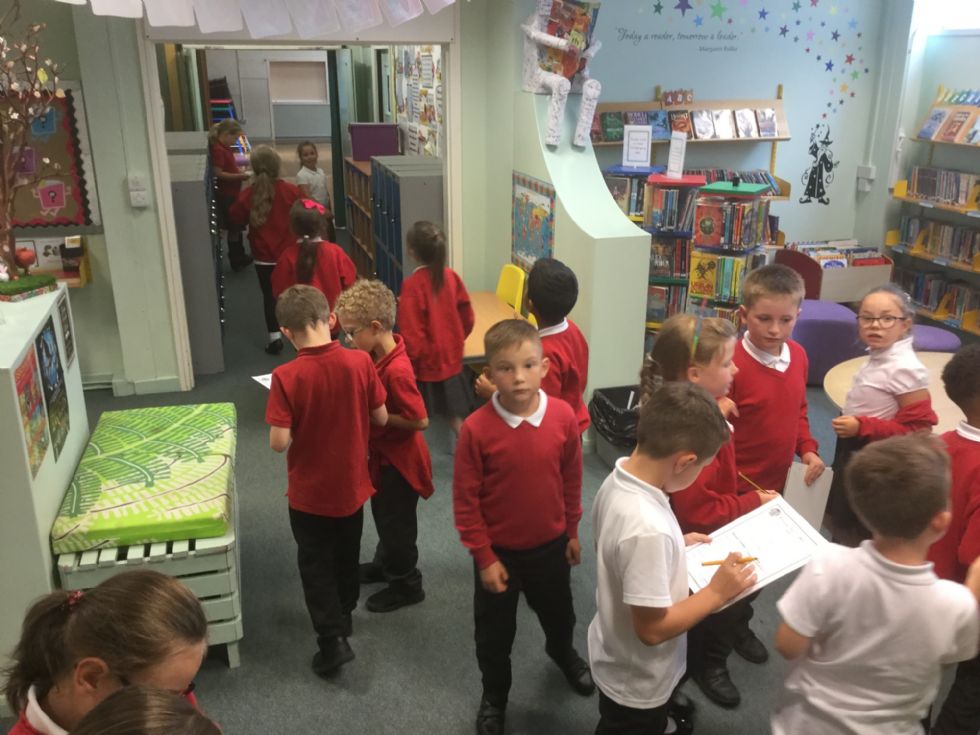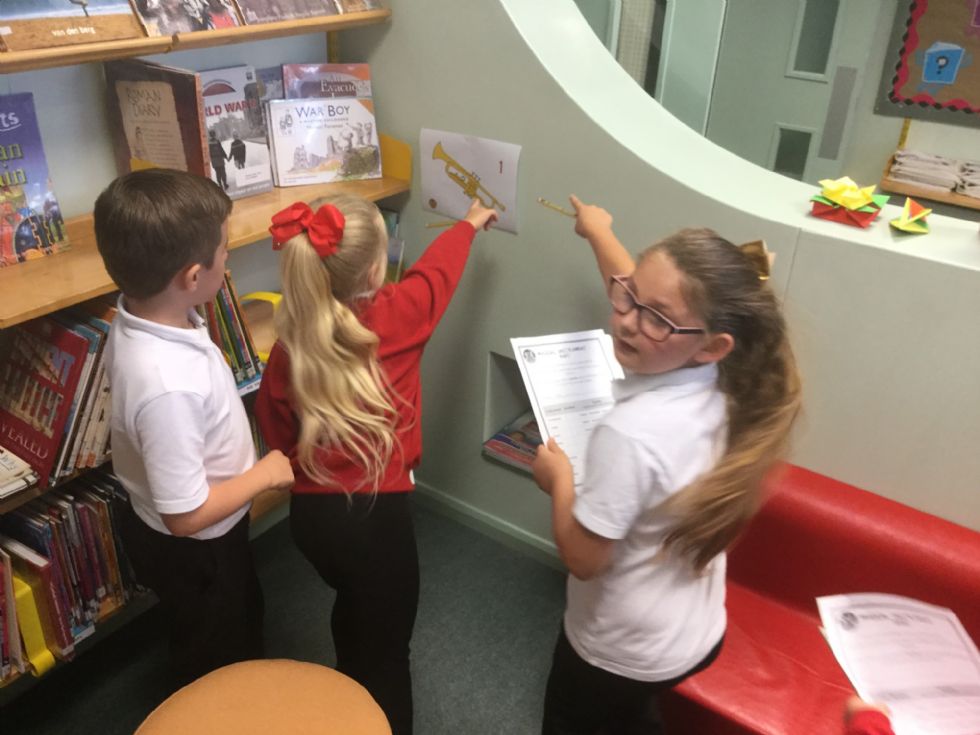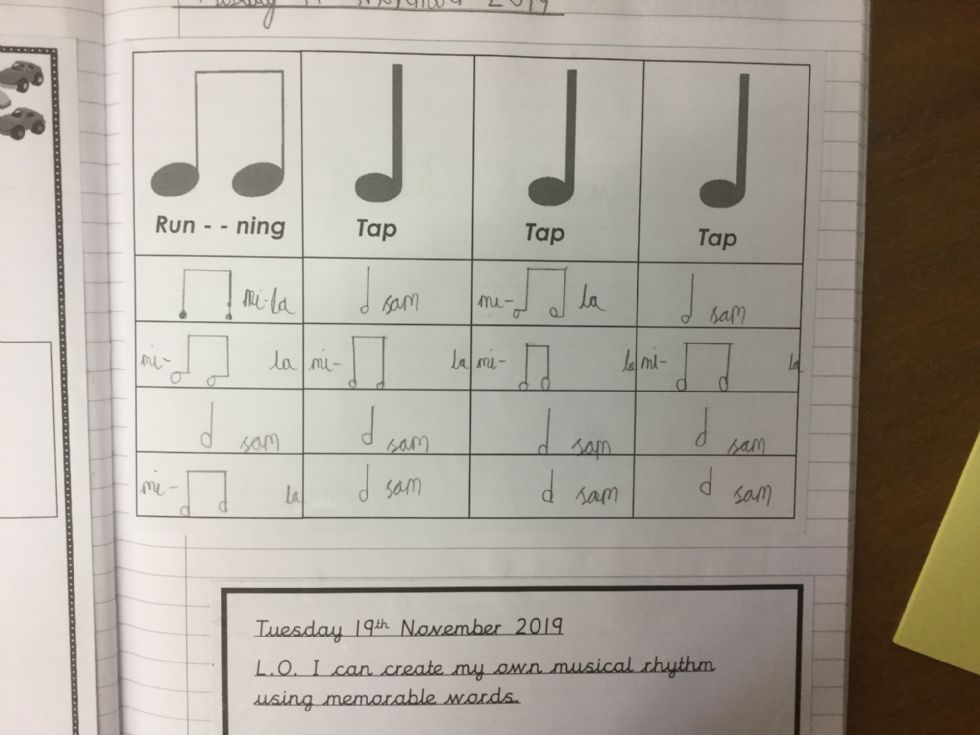 During Anti-Bullying Day, Ronnie and Margaux used toothpaste to represent bullying and the fact that you cannot easily put toothpaste back into the tube, in the same way that you cannot easily go back on something hurtful you may have said: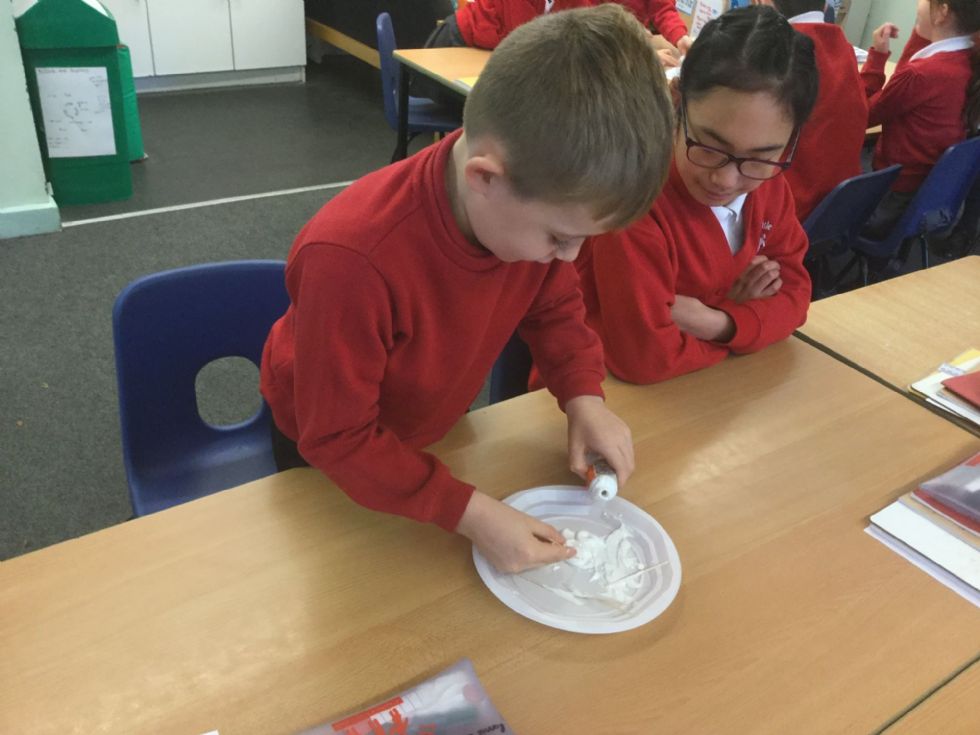 Jack C and Alfie acted out different bullying scenarios and talked about how they would deal with them: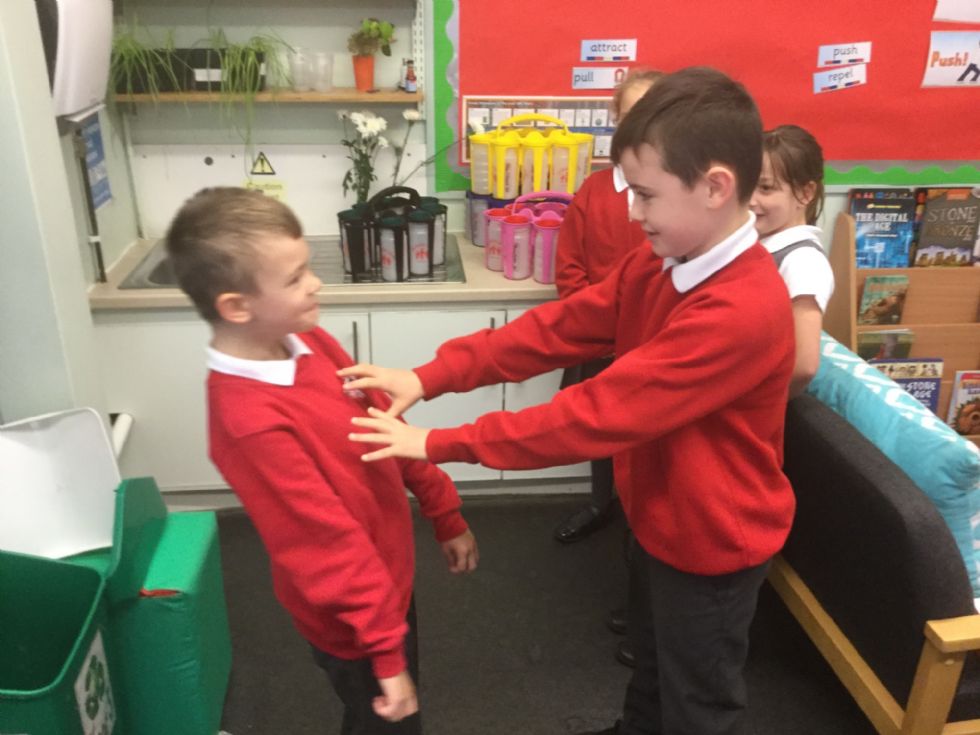 Emma and Phoebe learned about Angels in RE and talked about how they affected Christians and the lives of other people: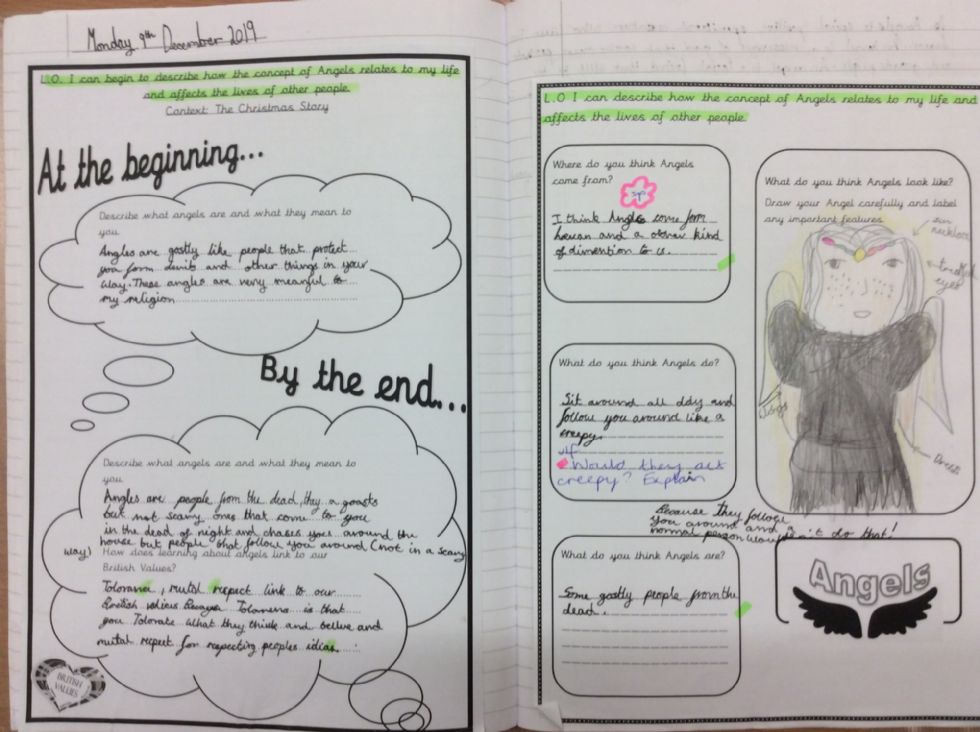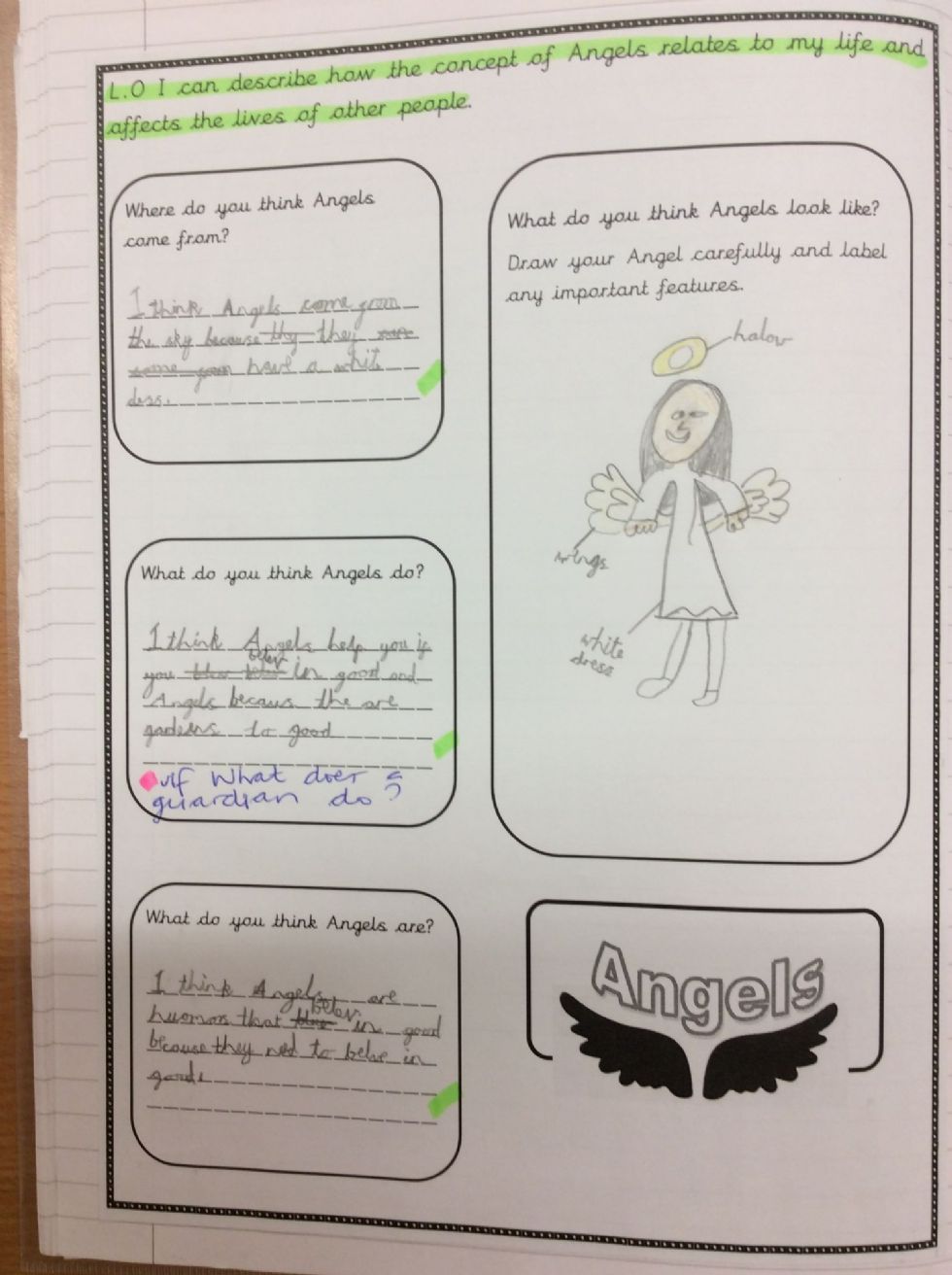 Year 3 had fun running around outside practising their spellings by working in teams to sort out the incorrect and correct spellings into their packs: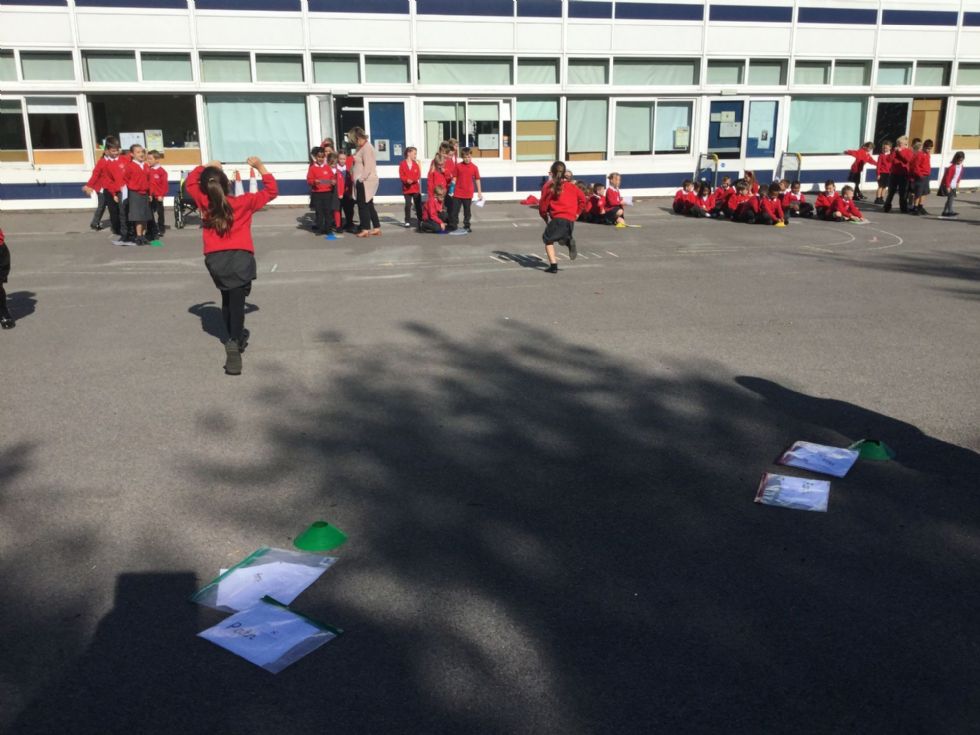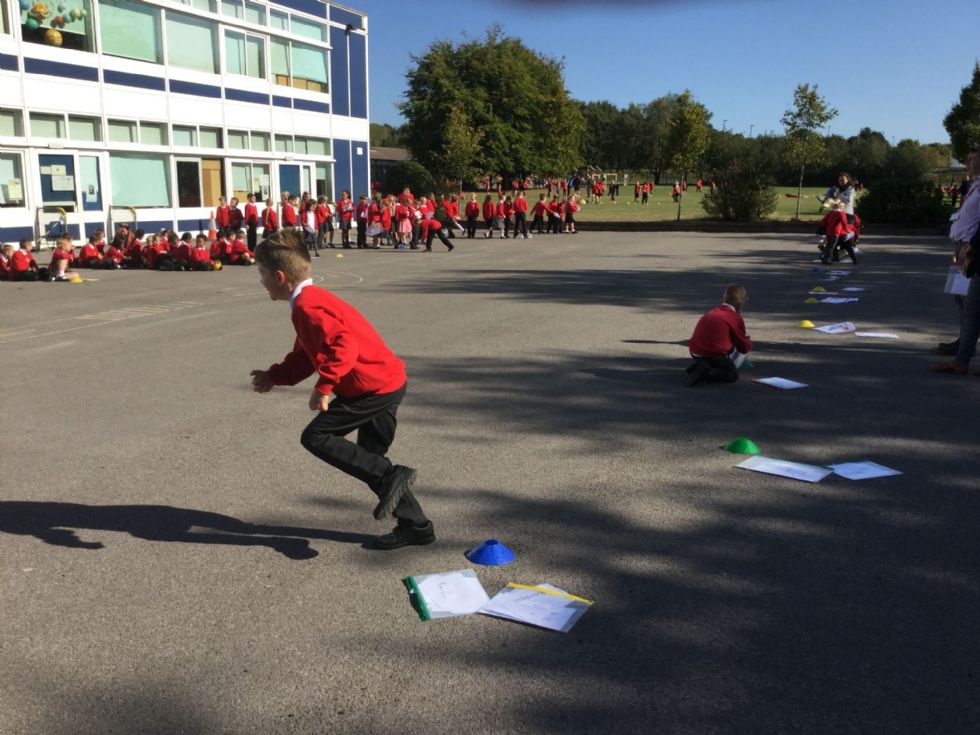 The children all had the great opportunity to take part in scooter skills sessions where they learned how to use a scooter to travel safely and actively to school, thanks to the charity Sustrans: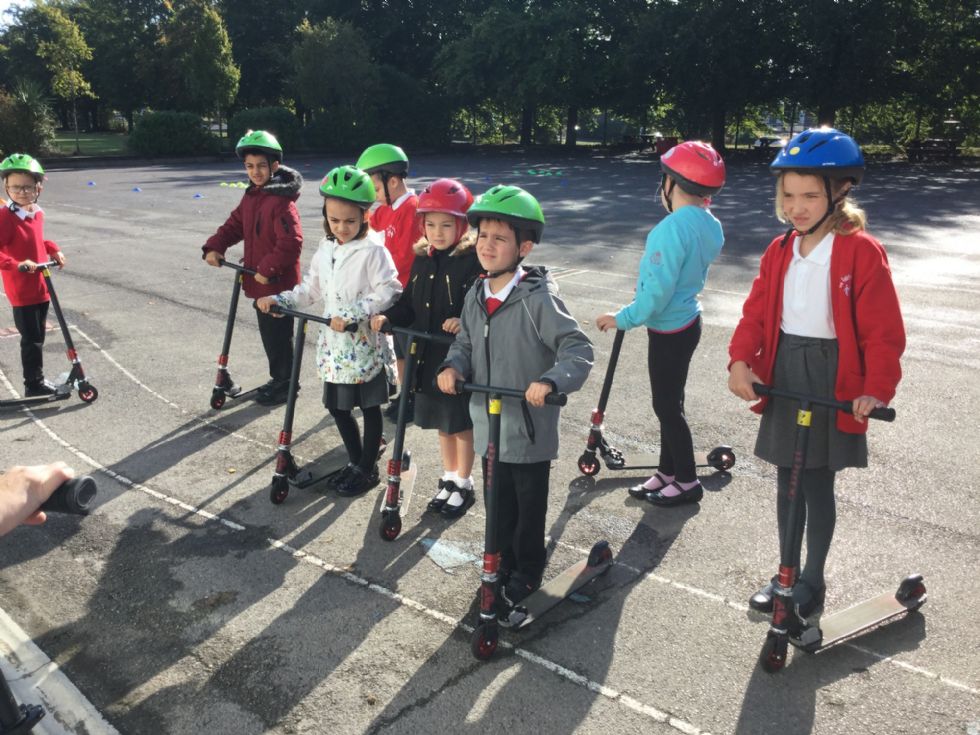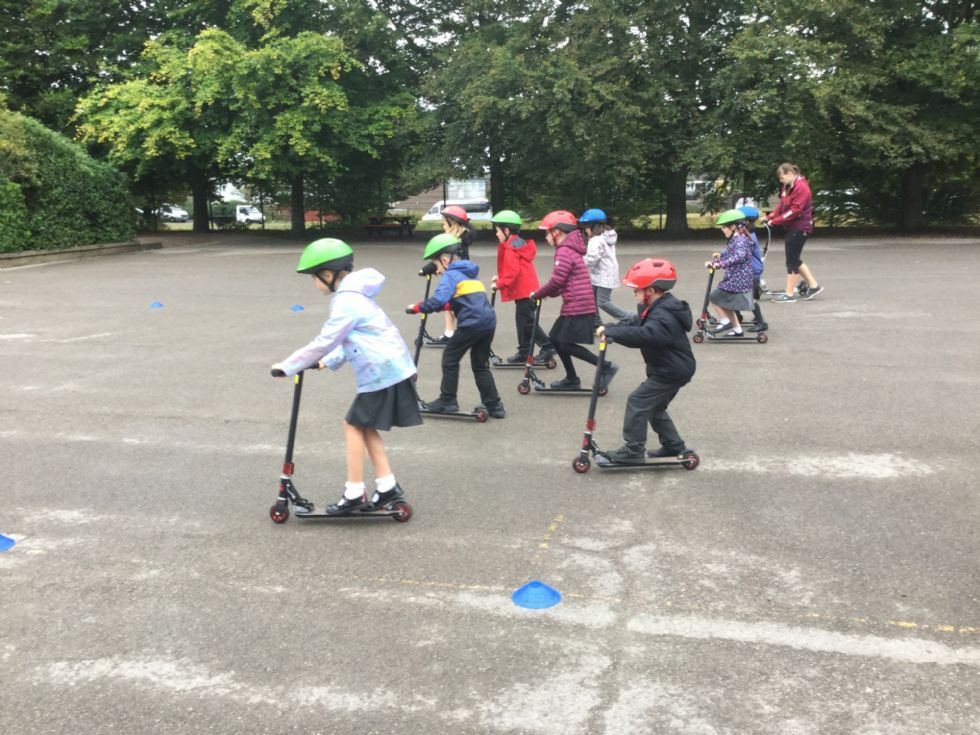 Finally after a term of hard work, the children got to celebrate Christmas. They all made their own Christmas hats, which they wore for the Christmas hat parade, raising money for Brain Tumour research. Don't they look great!