Autumn 2
Autumn 2 Curriculum Snapshot:
"What a busy half term it's been! We have loved the topic of 'Misunderstood Monsters' and have had fun completing work on this. We have really enjoyed reading The Iron Man by Ted Hughes and laughing at 'The Day the Crayons Quit'. Making our clay pinch pot monsters, that we then wrote about, made our writing come to life and a lot easier to imagine".
Daniel, Savannah and Olivia H (Year 3 Learning Leaders)
Our learning this half term started with Art. Emily researched different types of monsters and parts that she could use in her own design: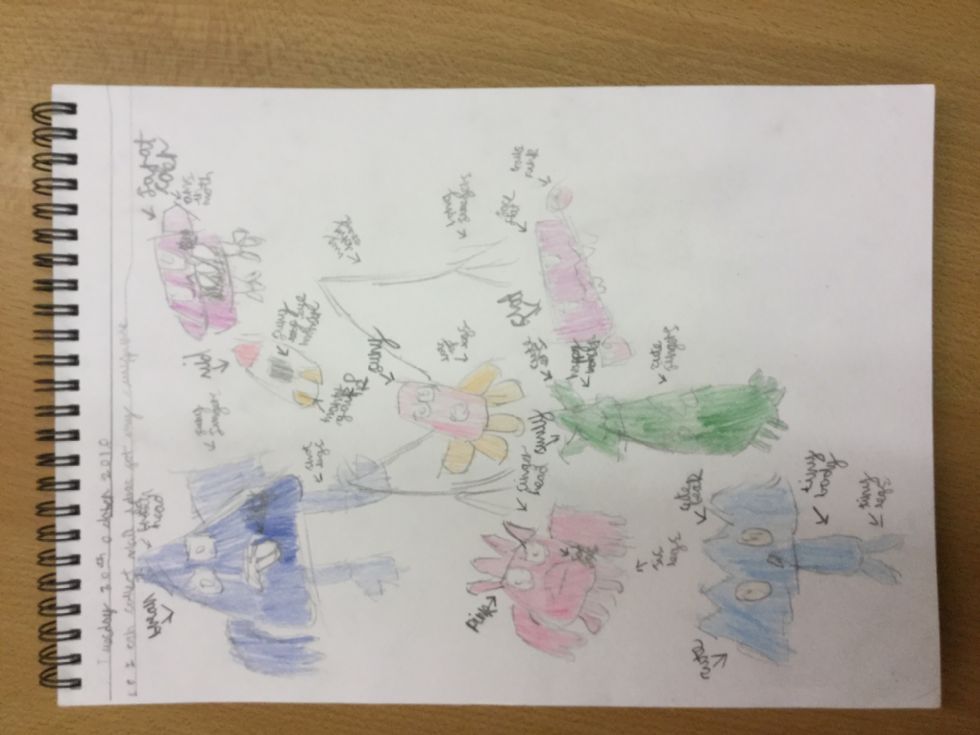 Mia, Alex and Ashton designed their monsters and labelled the important parts using the research they had previously gathered: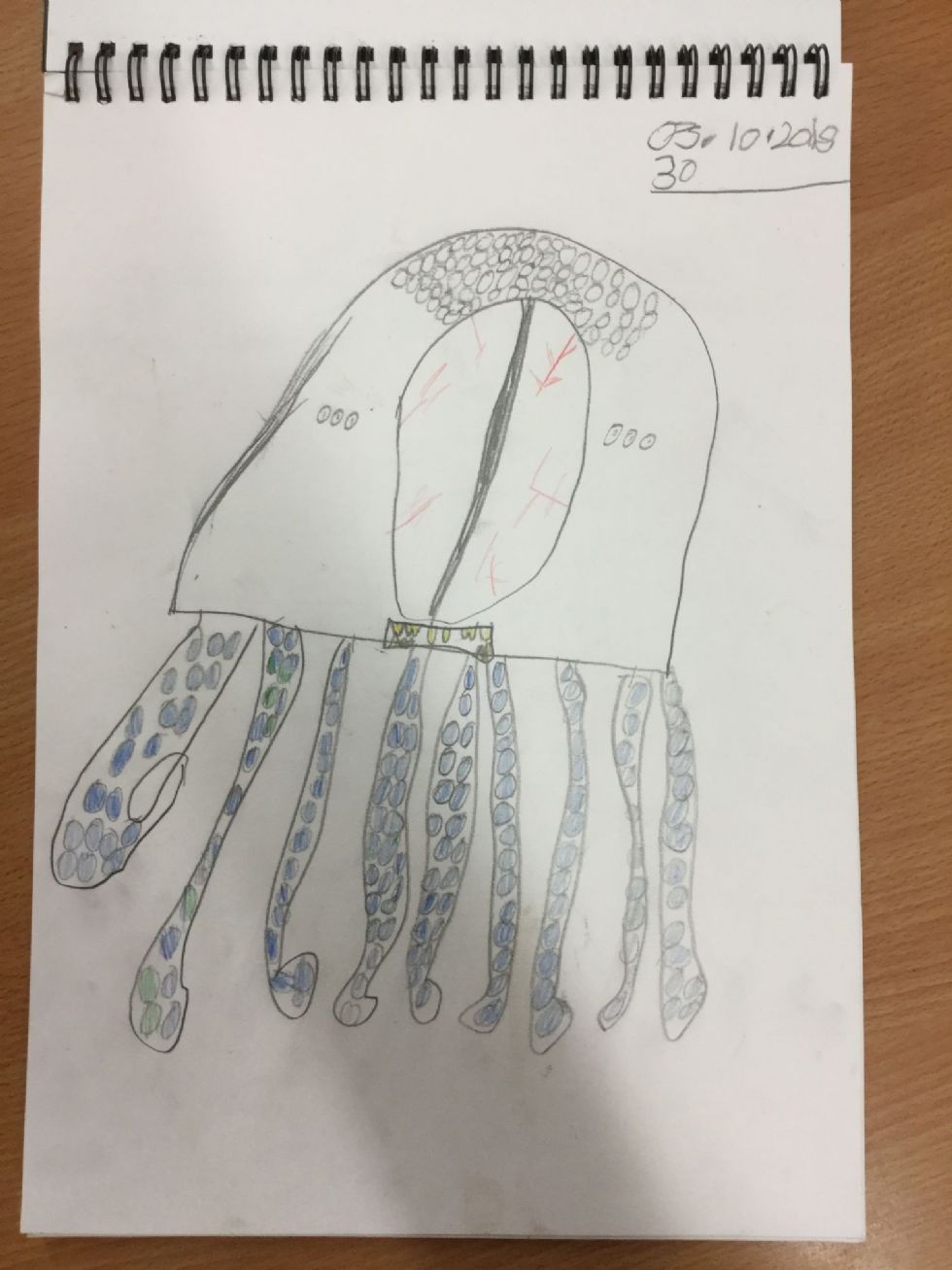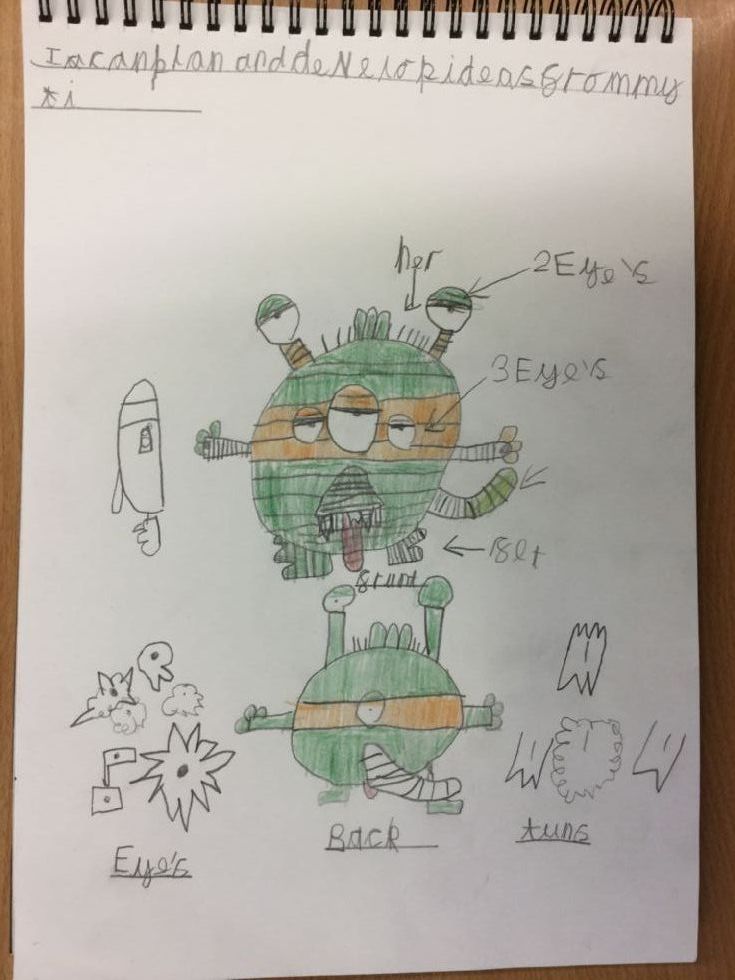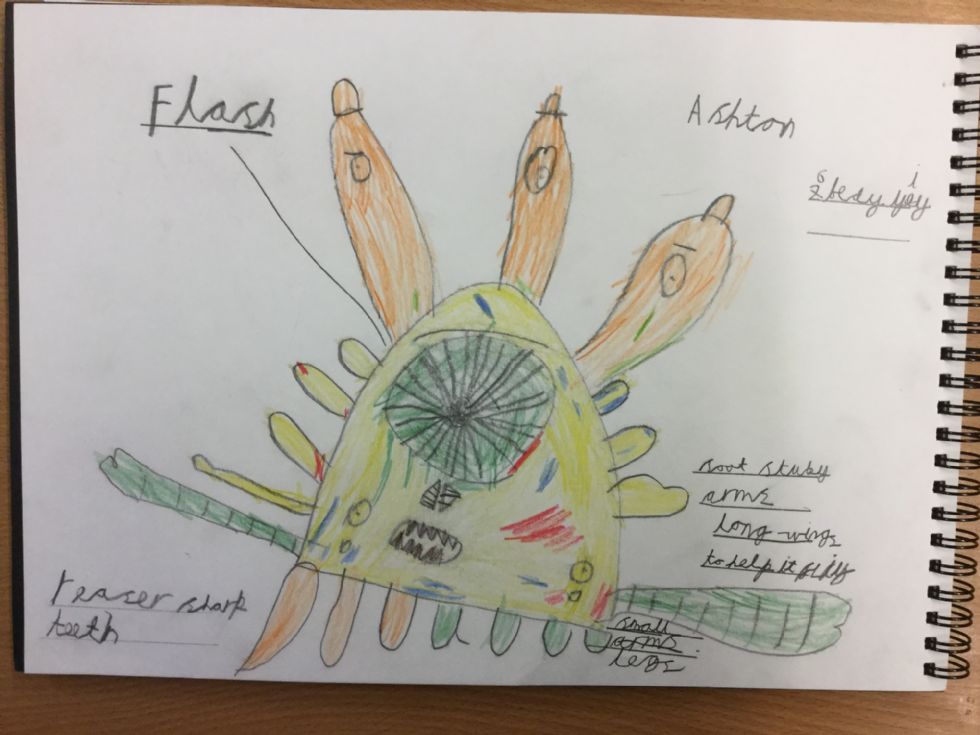 All the children thoroughly enjoyed sculpting and painting their monsters. They look like they are taking shape!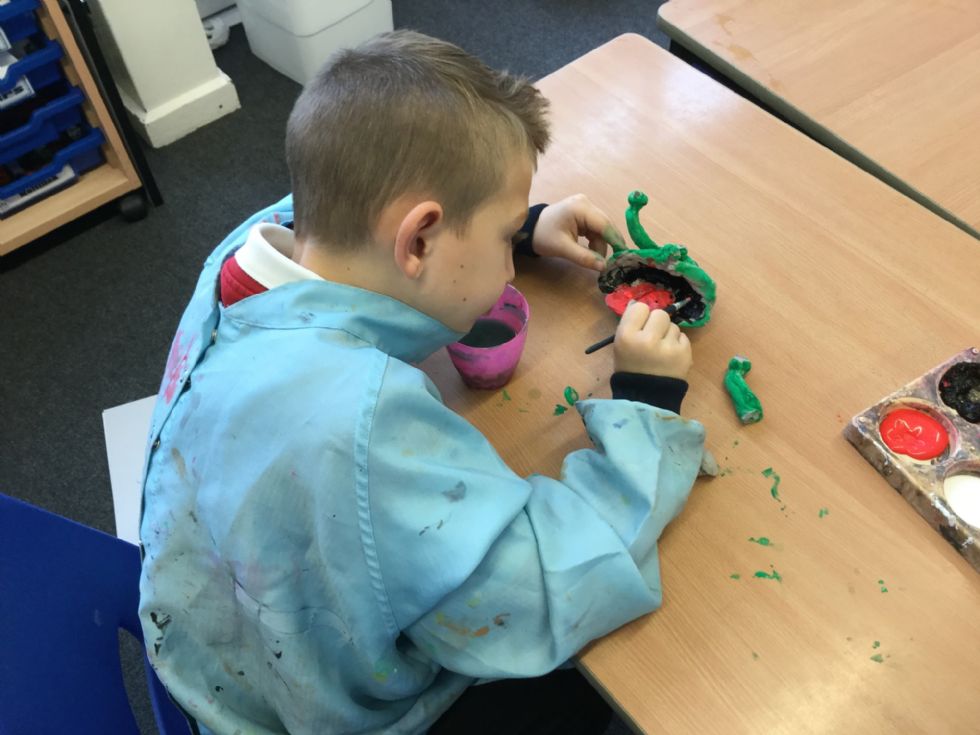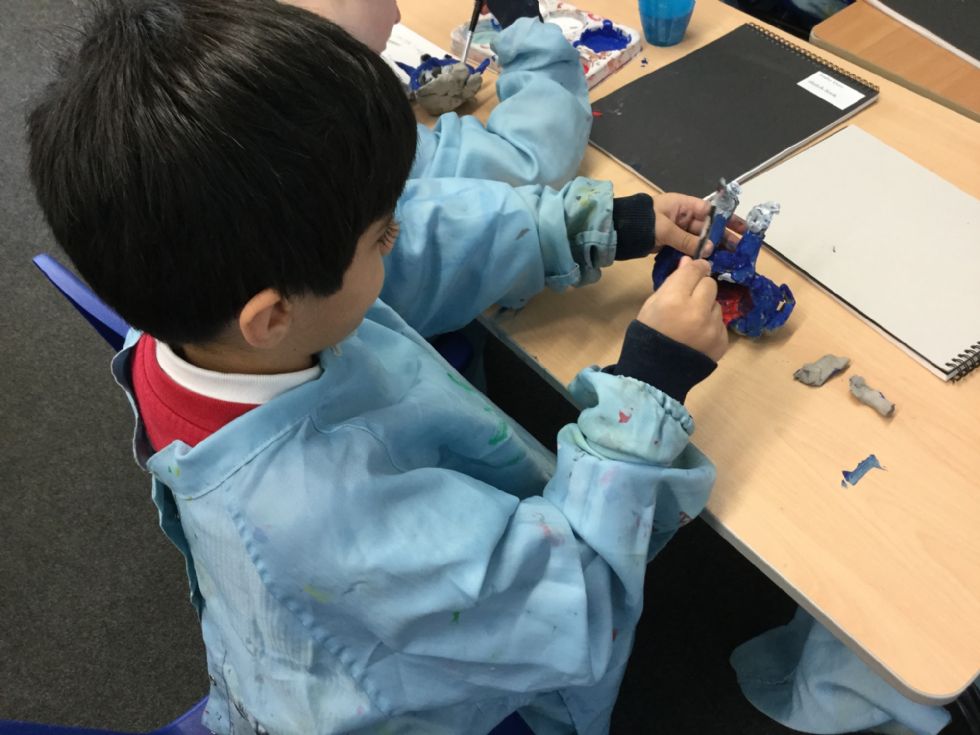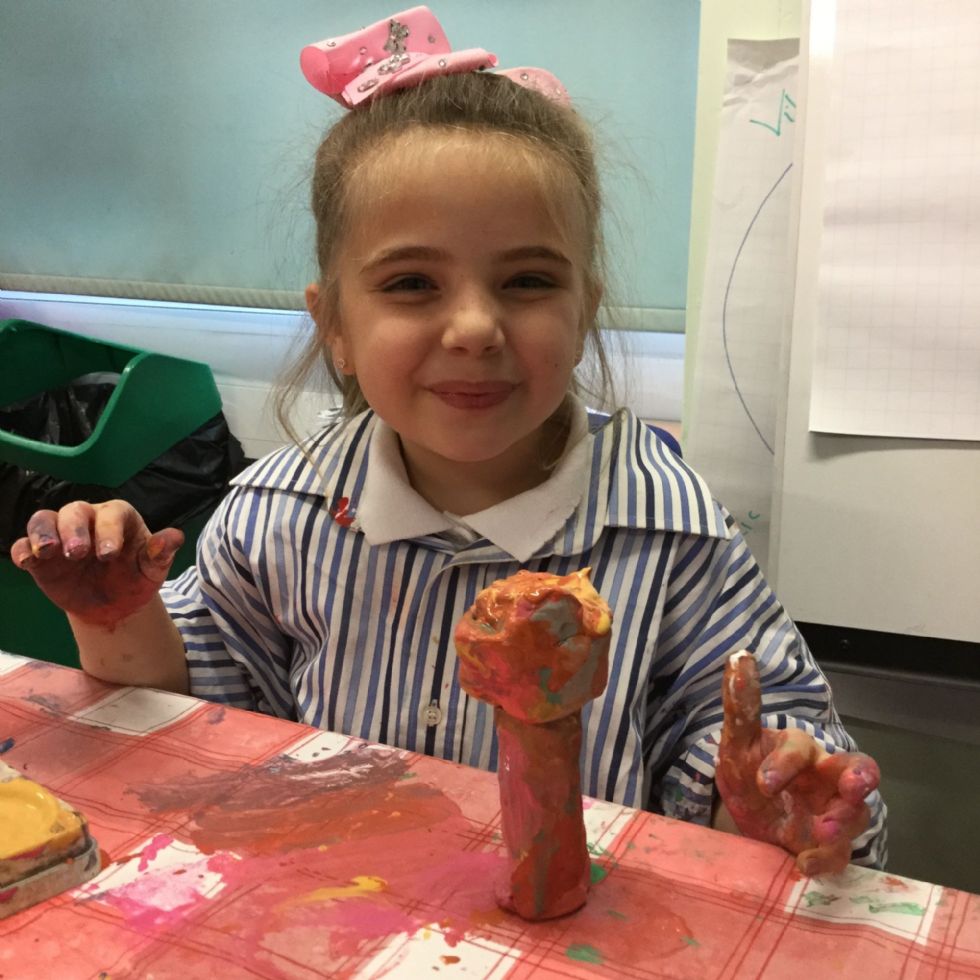 After all their hard work Jacob G and Bobby show off their final painted pieces. They should be very proud, they look great!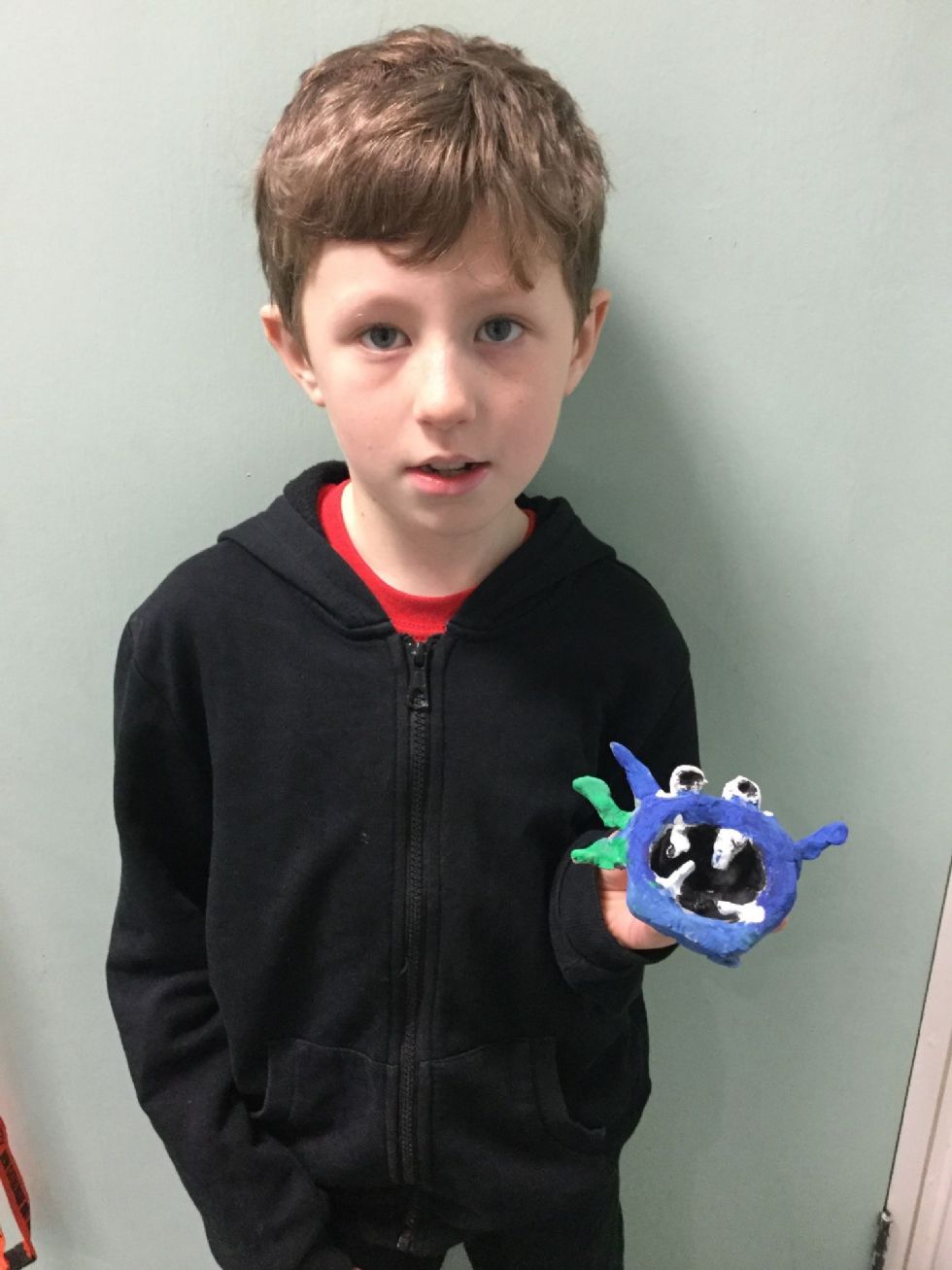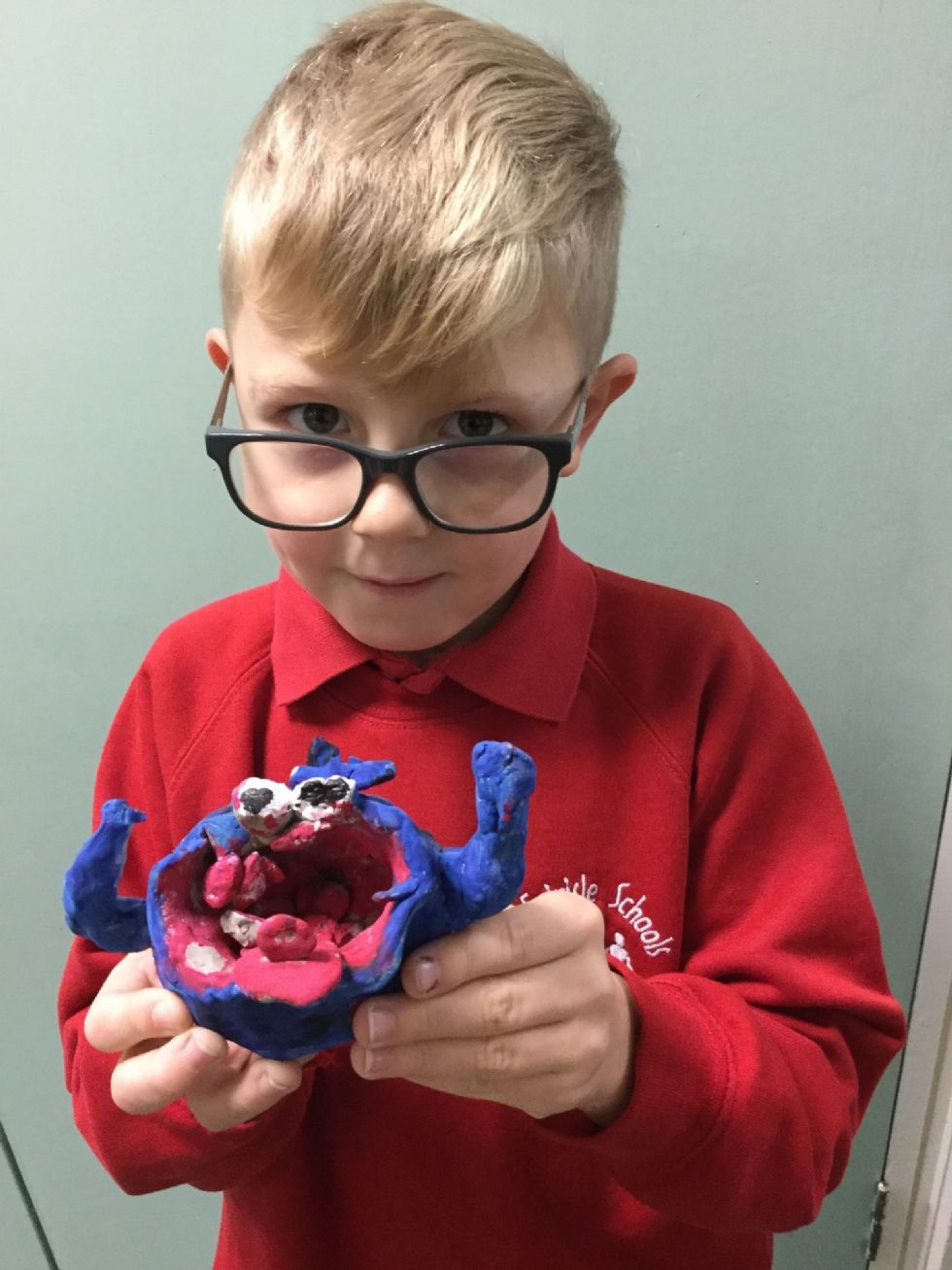 Tiffany, Jasmine, Layla and Ava used their monster creations to inspire them to write non-chronological reports about their monsters focusing on using expanded noun phrases and fronted adverbials: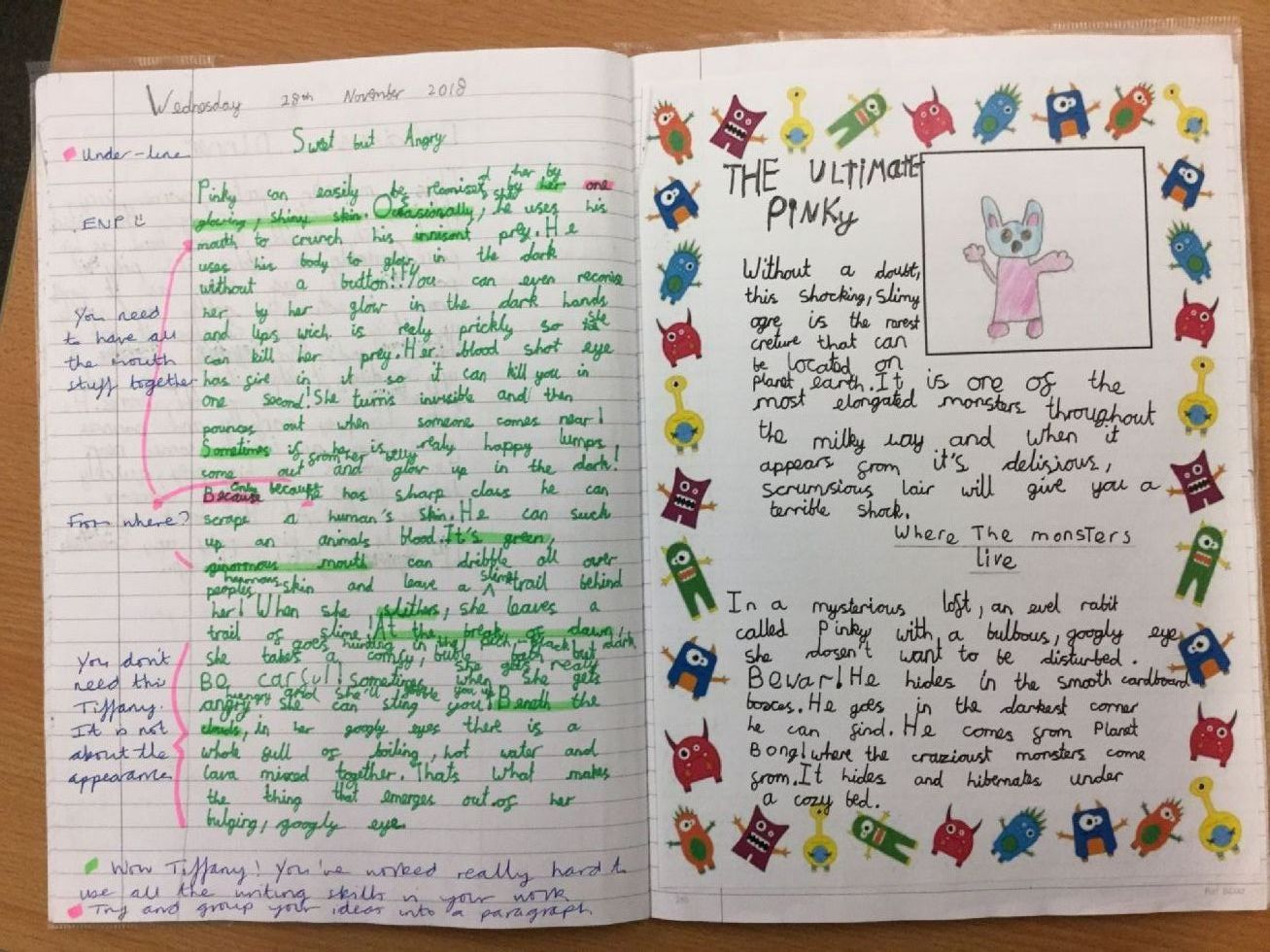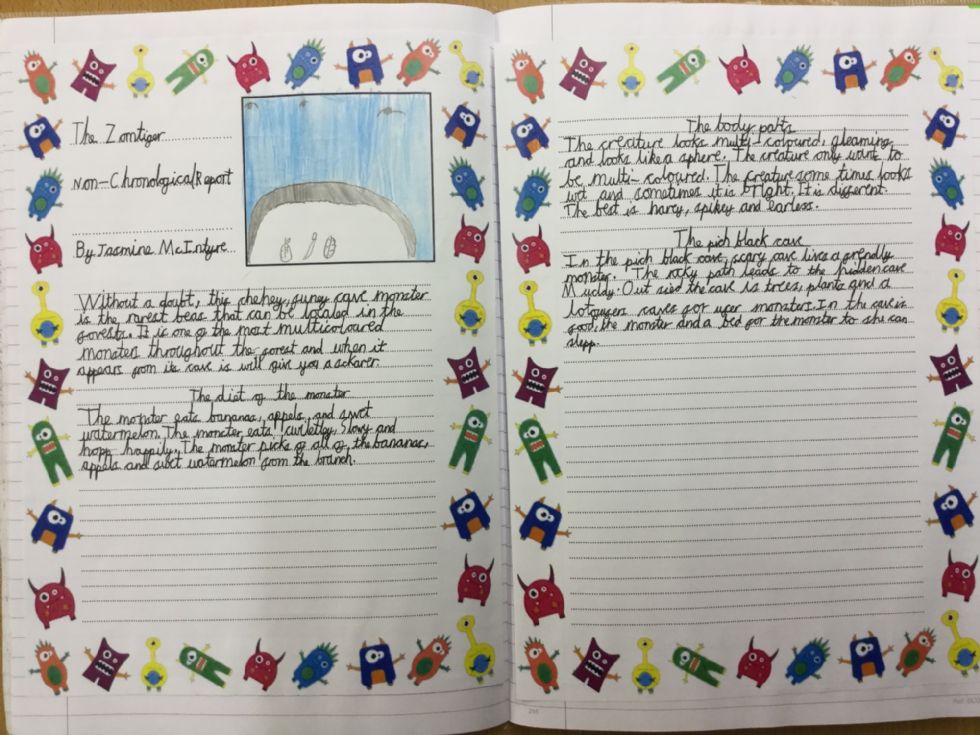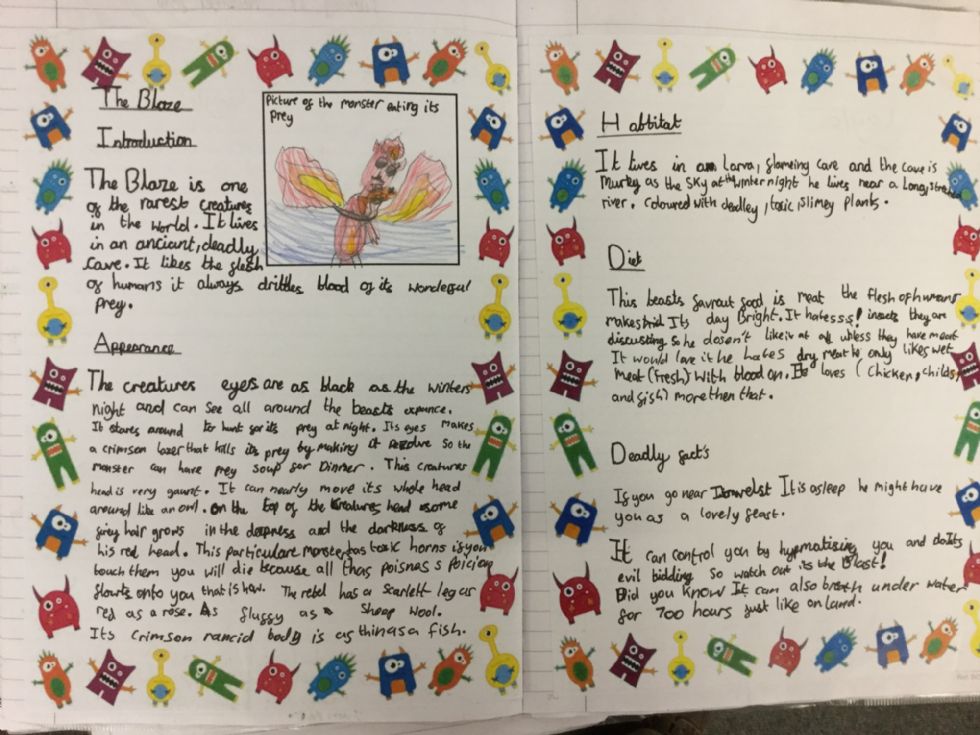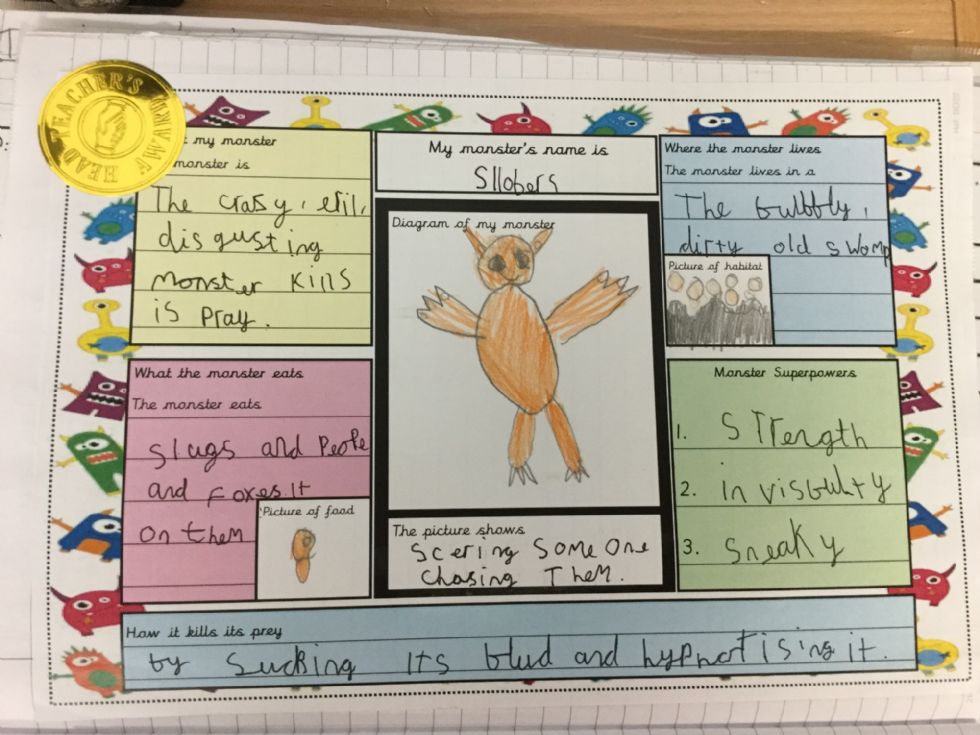 Ronnie and Tiffany enjoyed reading The Iron Man by Ted Hughes and completed prediction and inference activities about the characters: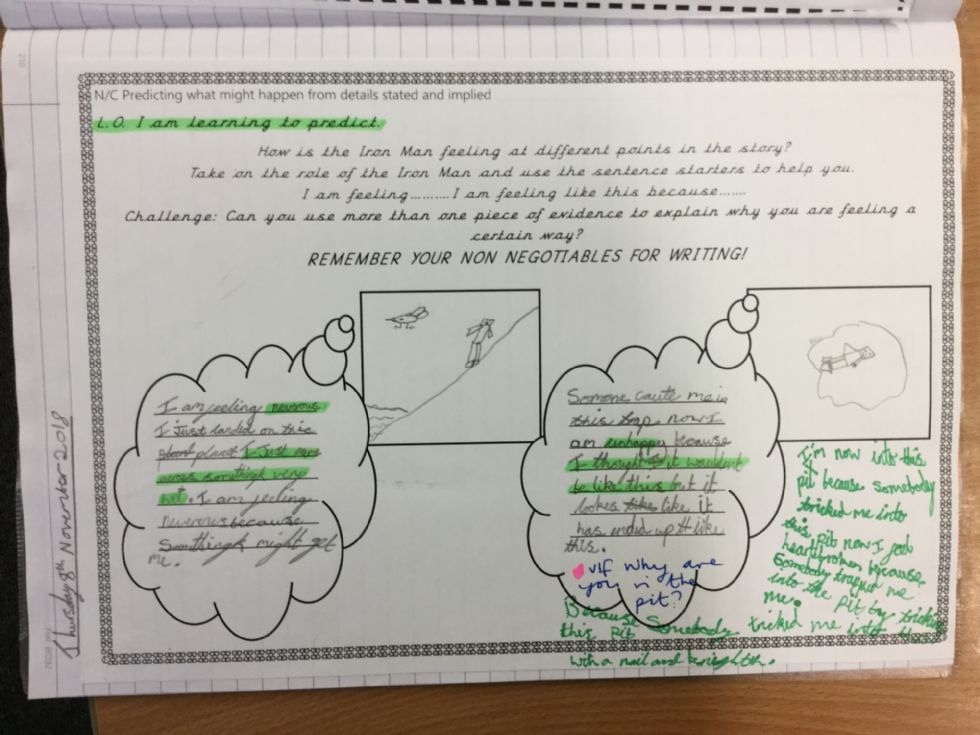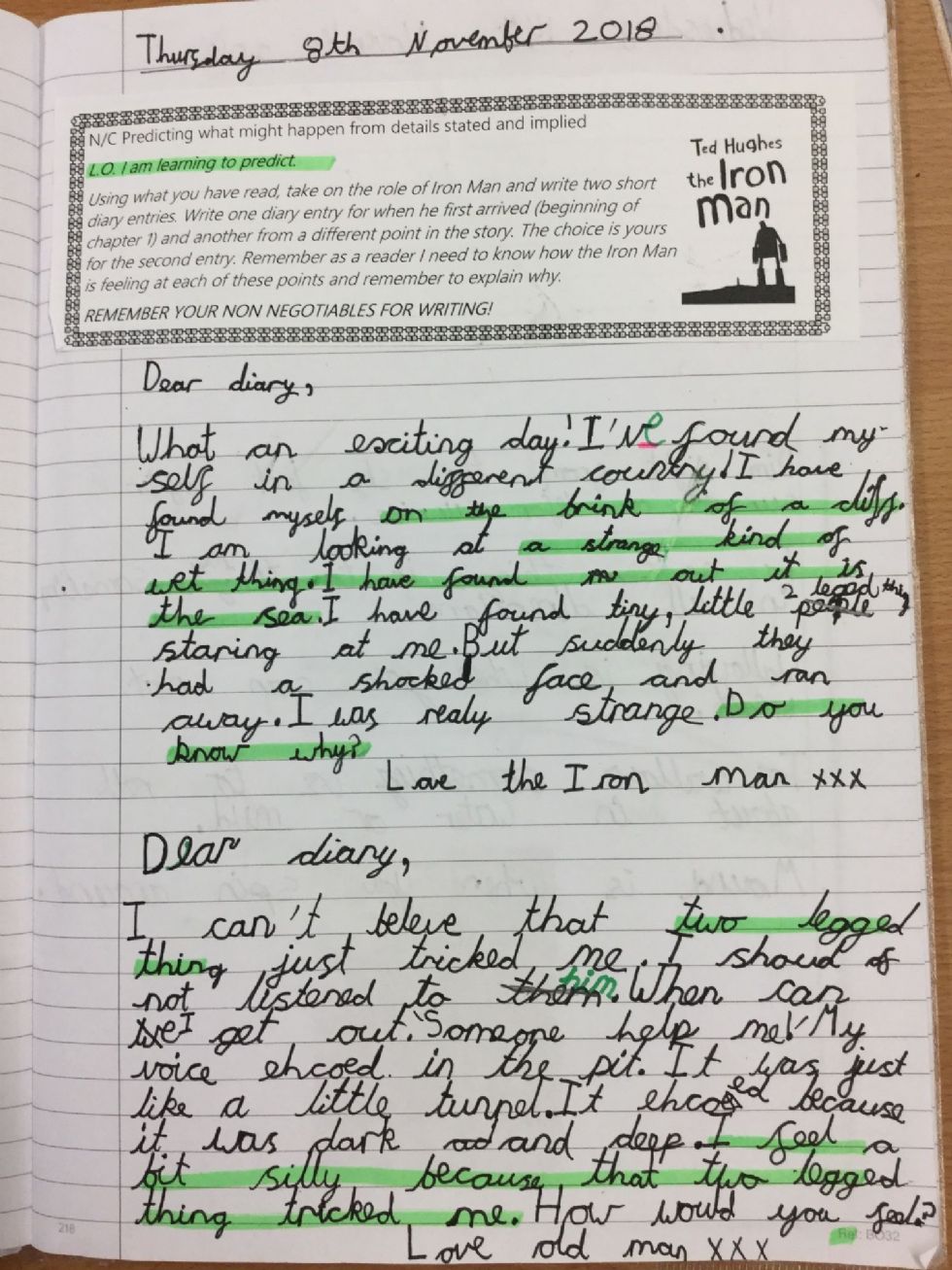 AJ and Cody hot seated how the young boy character (Hogarth) felt when he first met the Iron Man and contrasted it against how he felt when he lured the Iron Man into a pit: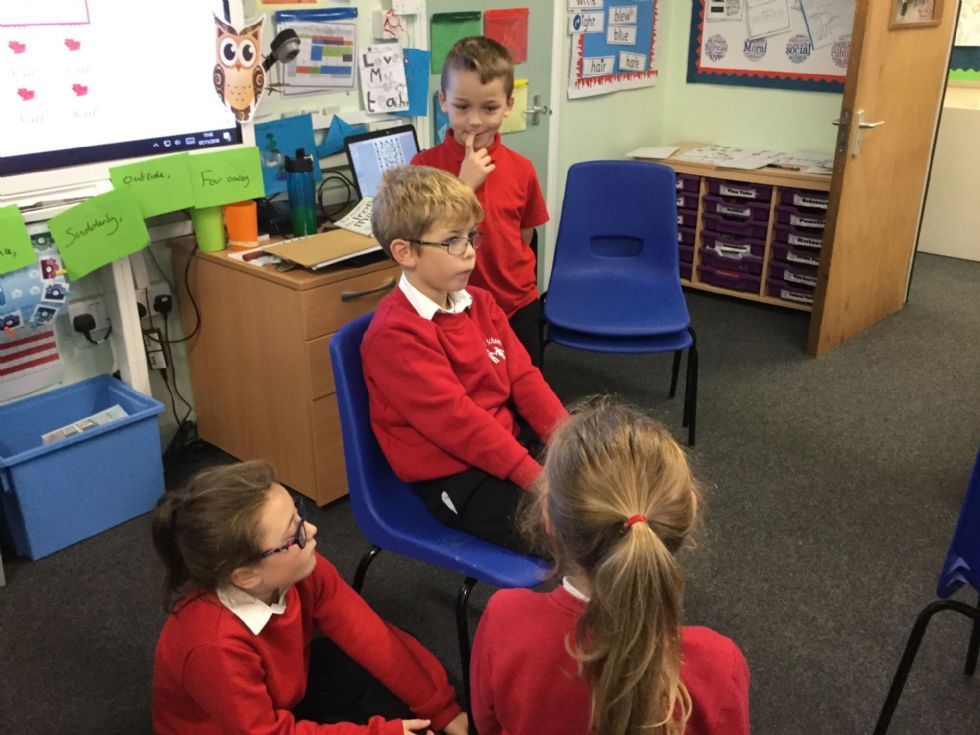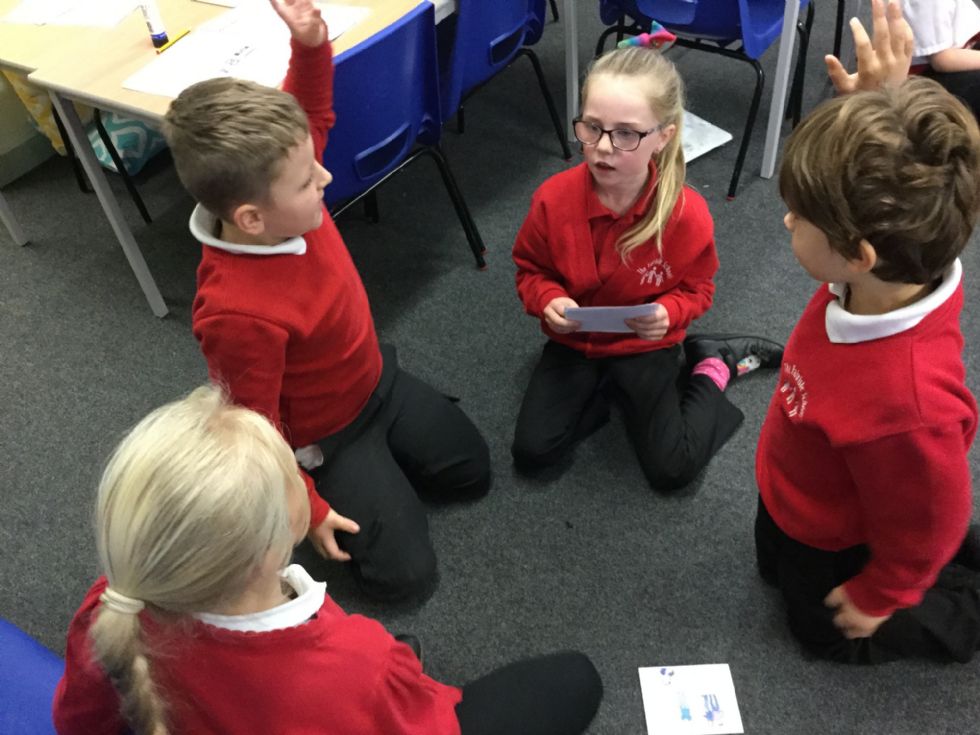 As part of Year 3's Geography learning, they took part in a 'Recycling Day' where the children learned what and how to recycle. They completed a 'Scrapheap Challenge' where they had to re-create the Iron Man and his environment out of recycled materials. Below are some of their imaginative final products: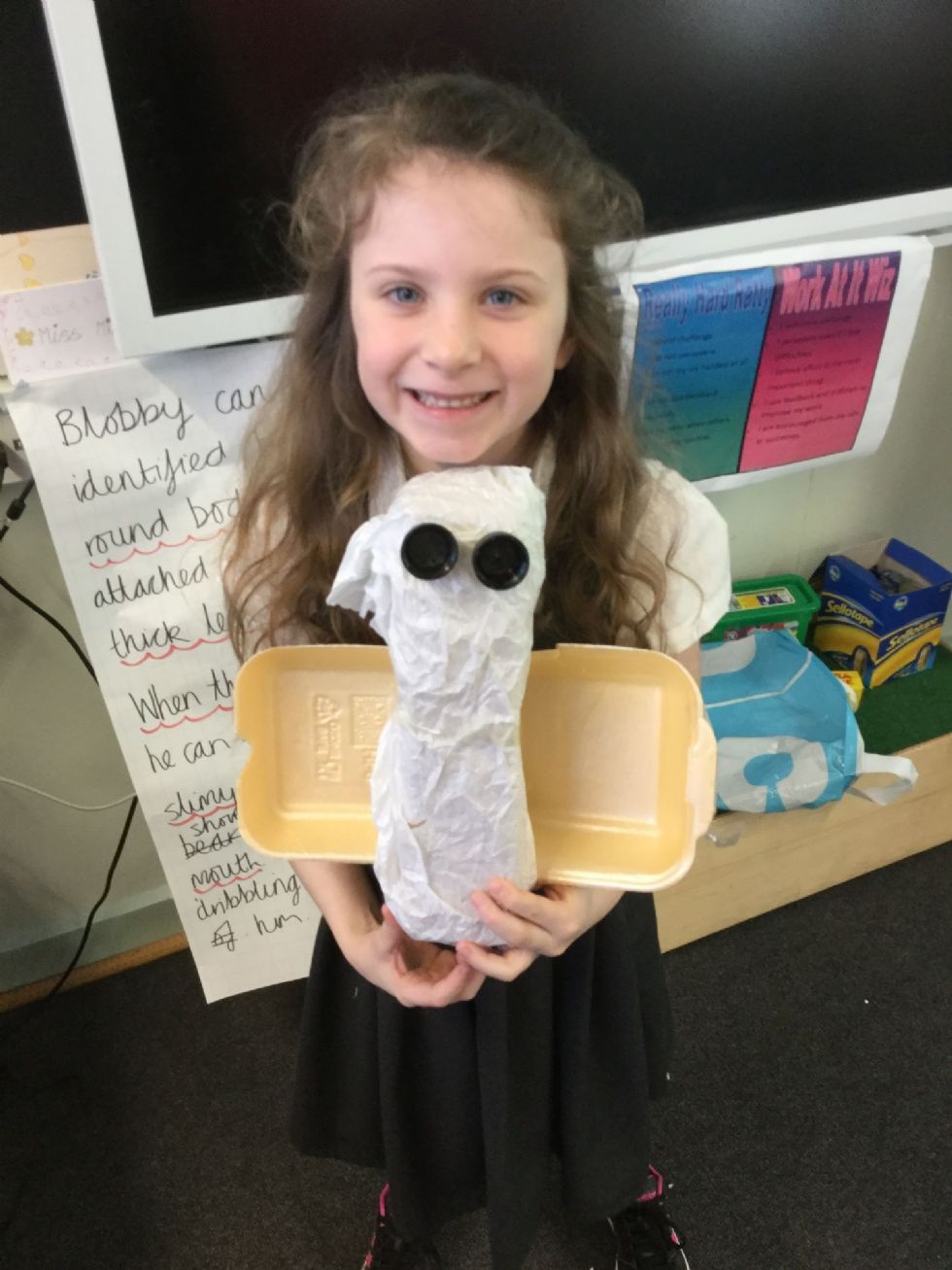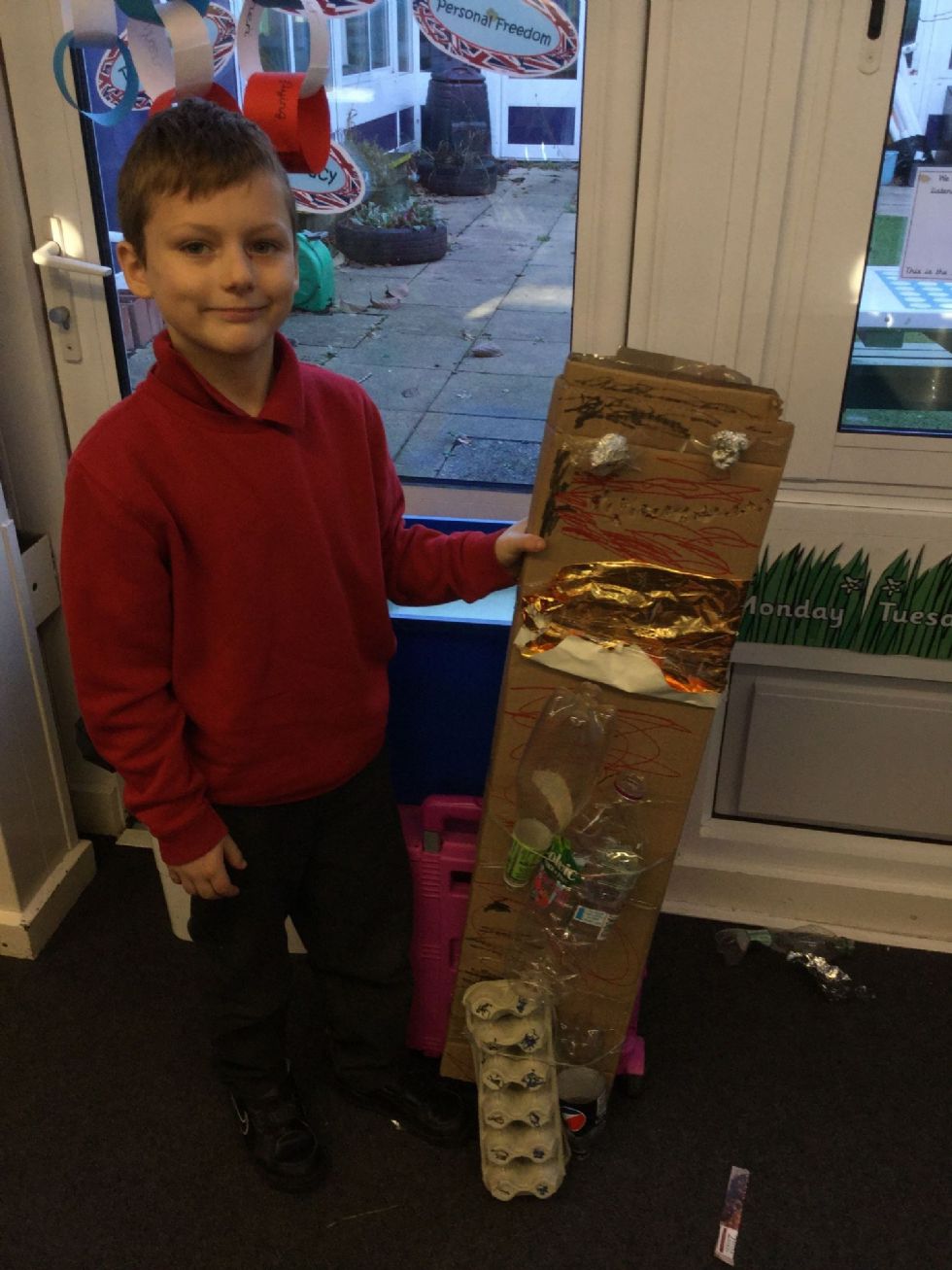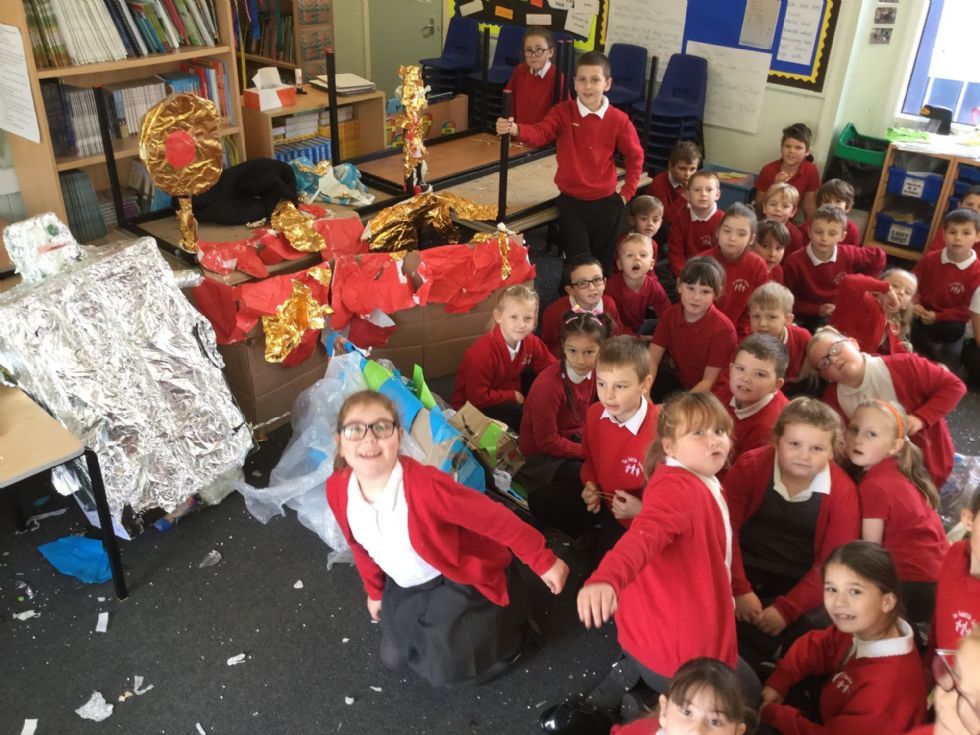 They created fantastic recycling videos after becoming 'Recycling Rangers' to promote recycling around the school. Take a look!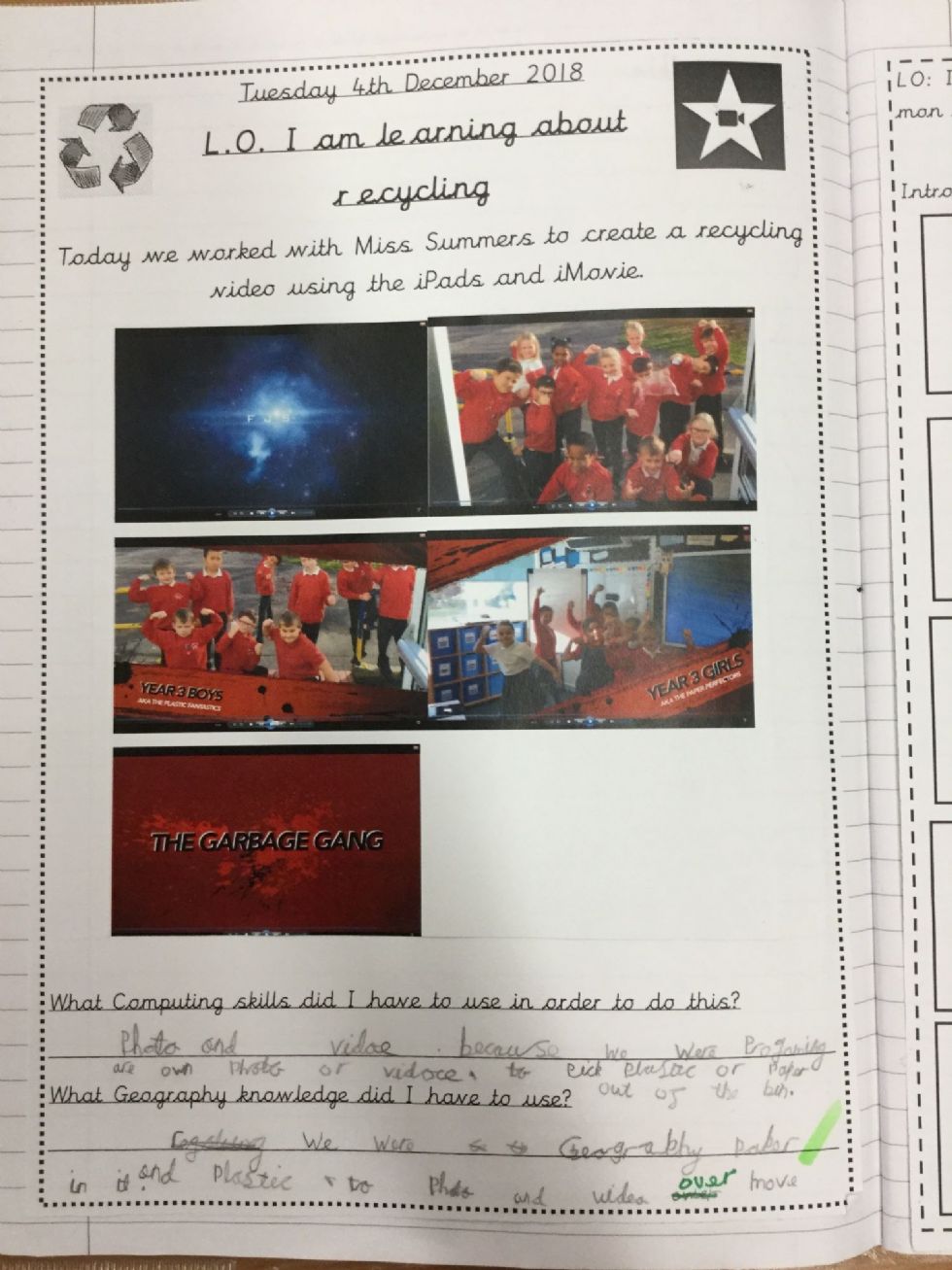 Amelia learned the definitions of renewable and non-renewable resources. She drew examples of both and was able to describe the difference between the two: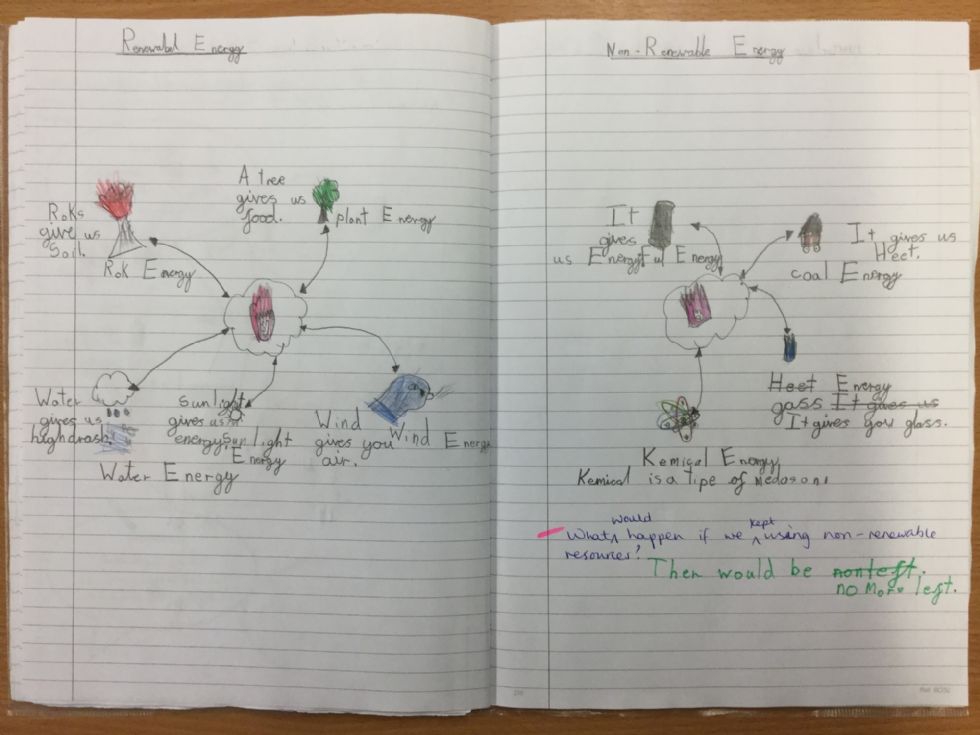 Rueben and Elise designed their own eco-friendly house using renewable materials and power. How would you design your own eco-friendly house?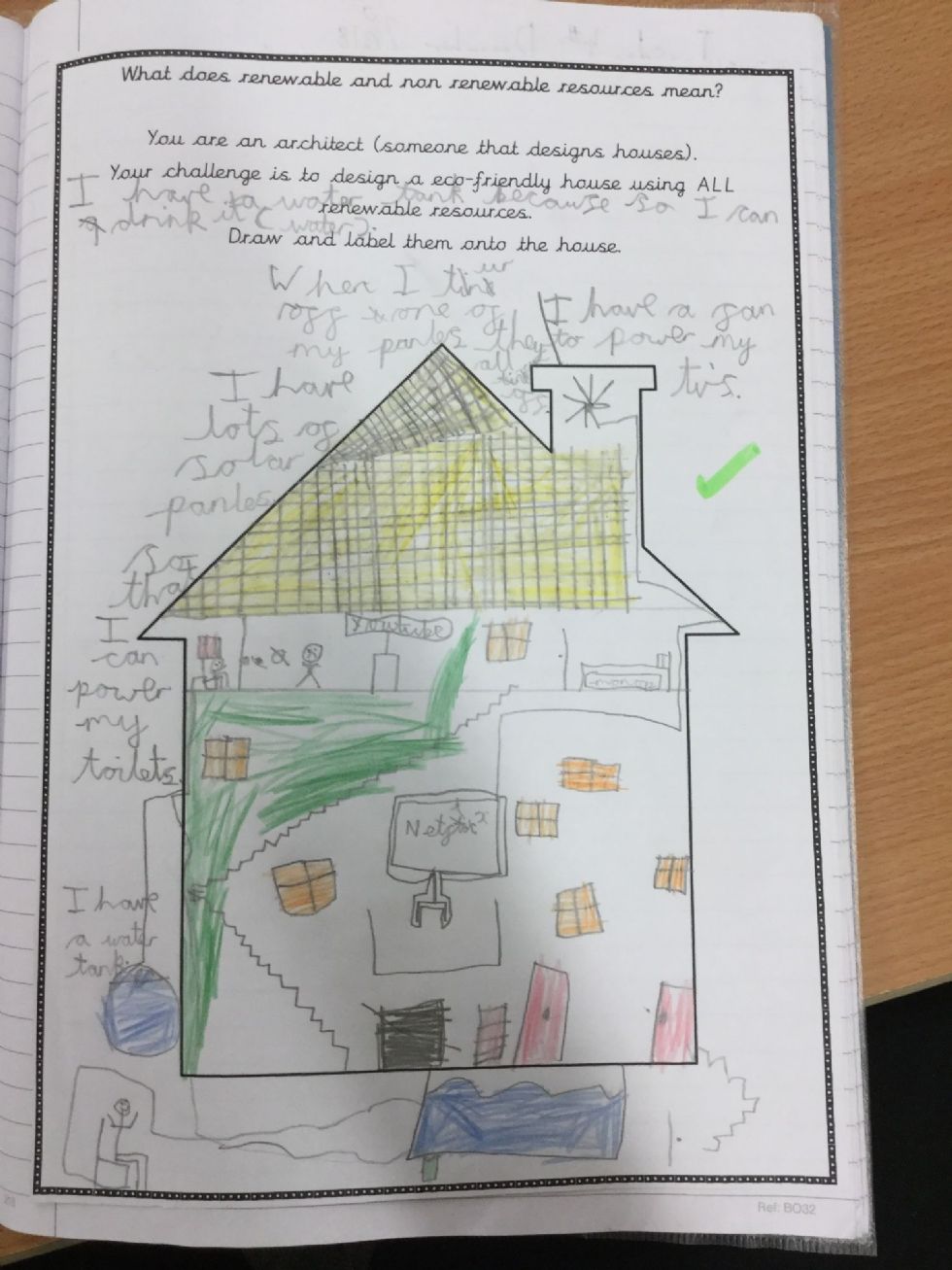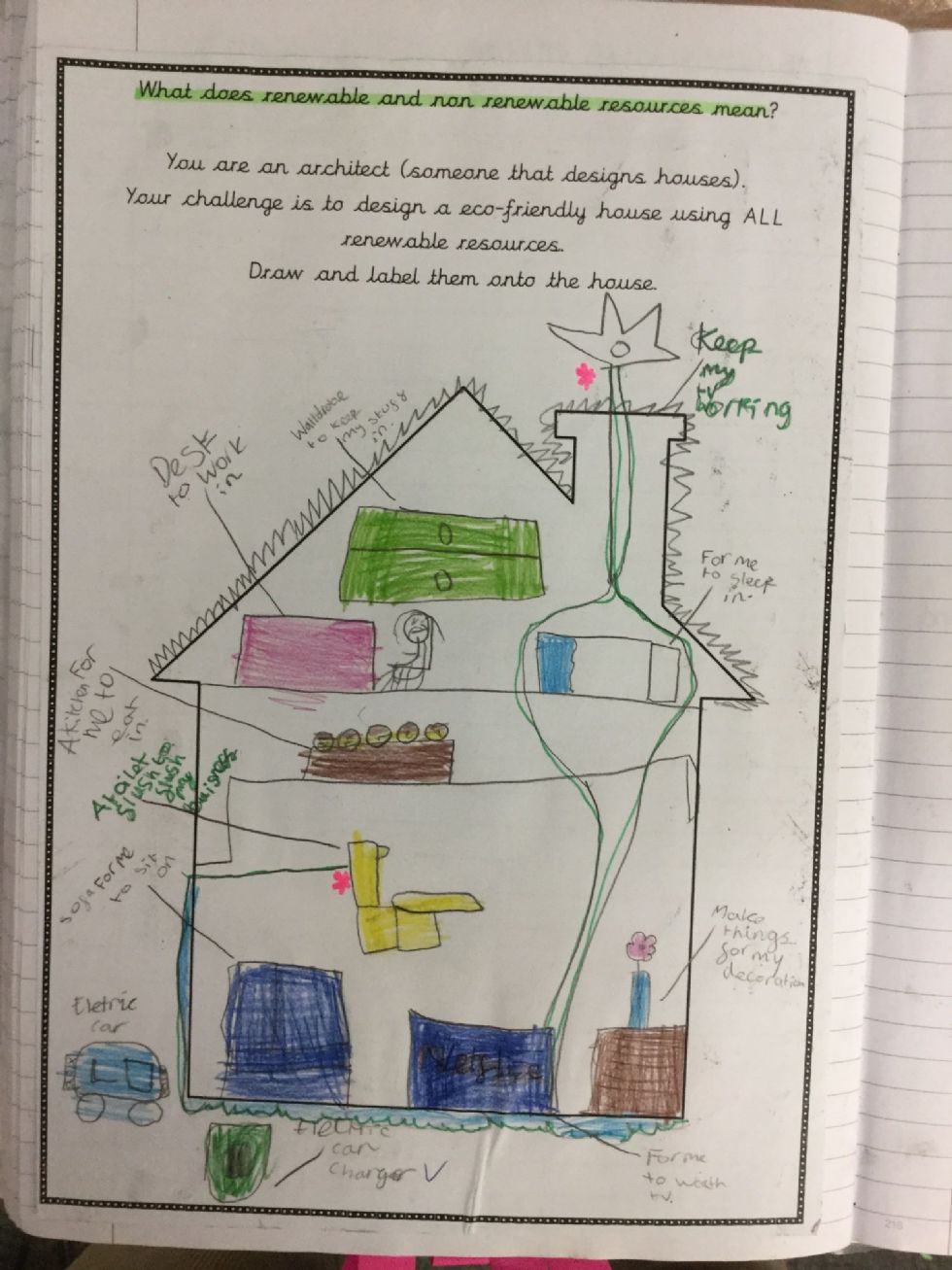 In science, our topic this half term was forces and magnets. Ronnie, Jaiden, Alex, Milla, Lily-Mae and Savannah explored how magnets attracted and repelled and which materials around the classroom were magnetic. Harry recorded how objects were pushed and pulled: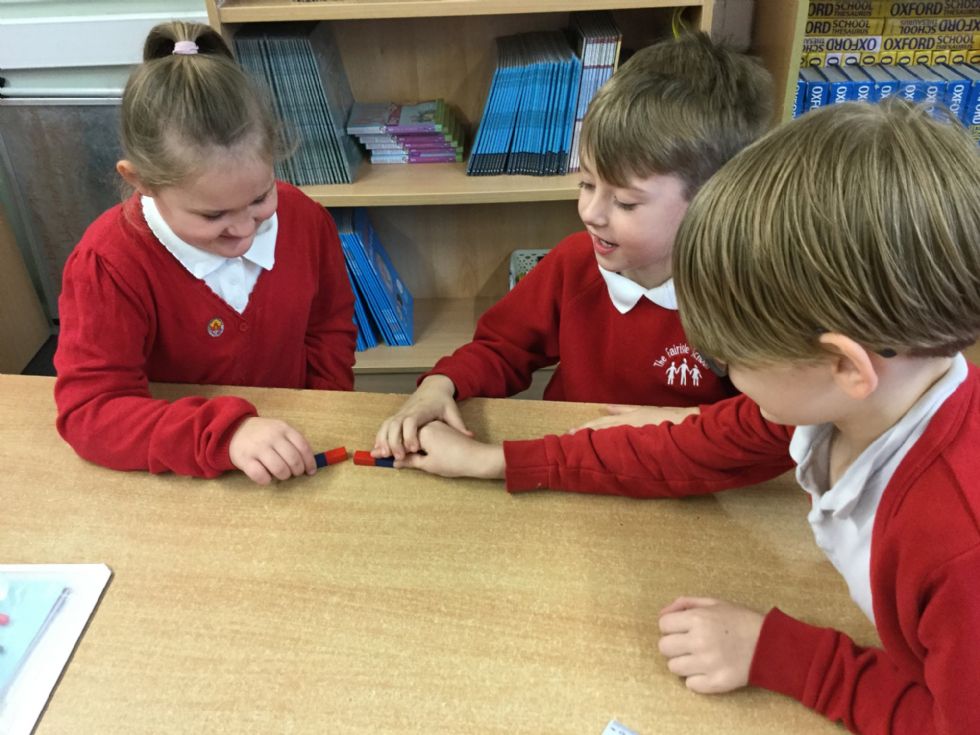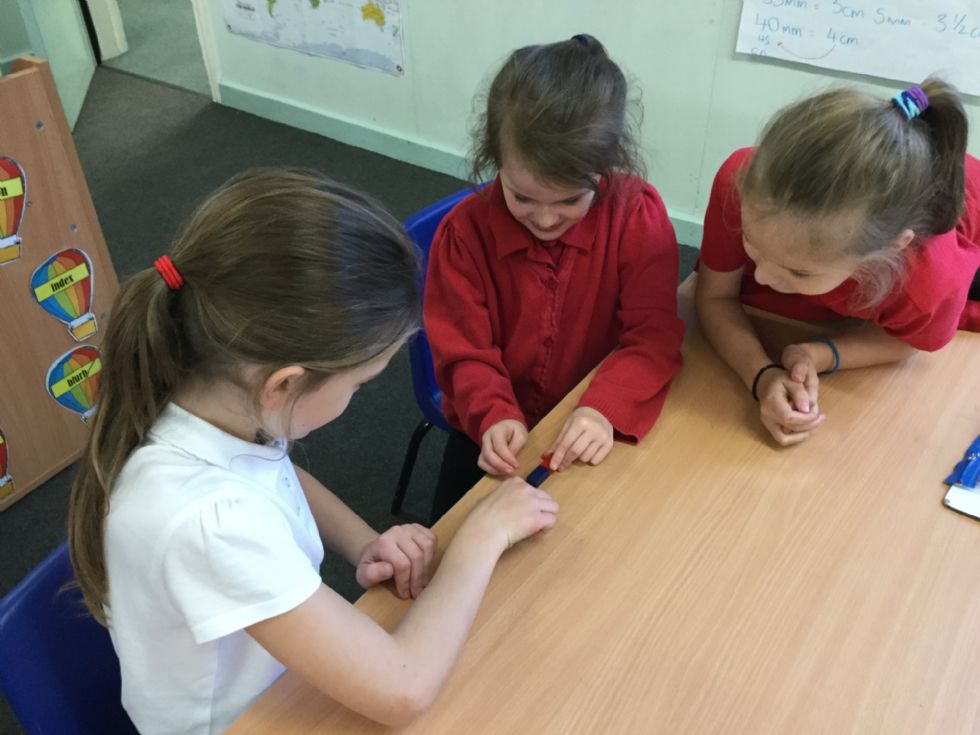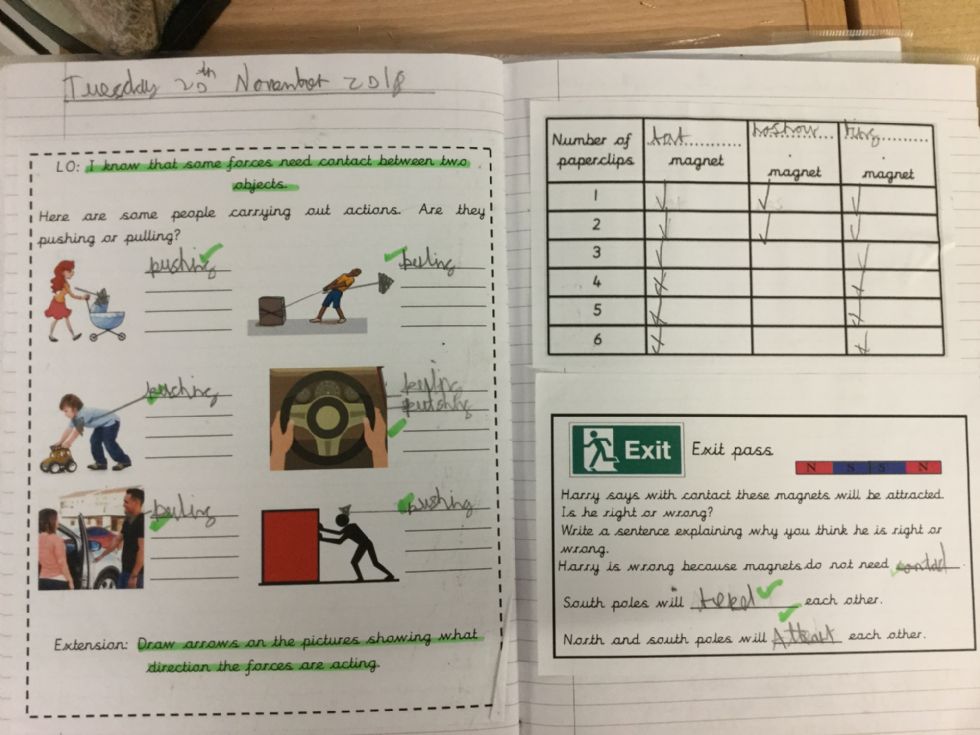 Evie investigated how many paper clips different varieties of magnets could hold and recorded her results using a frequency table: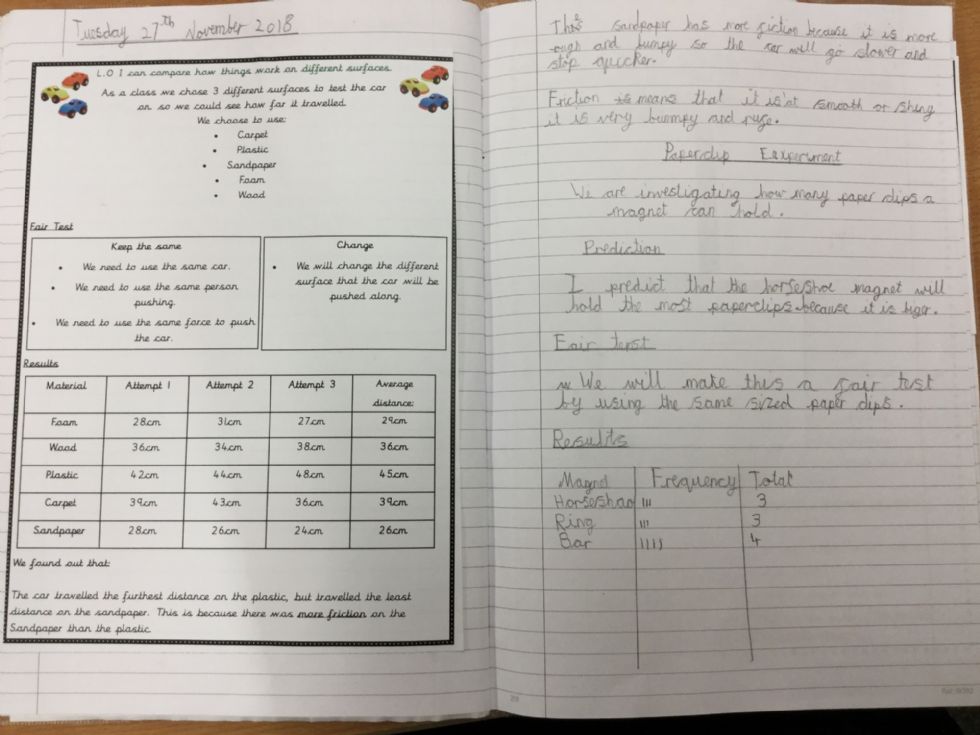 Matilda, Kody and Bradley learned about how friction affected how objects moved across different materials: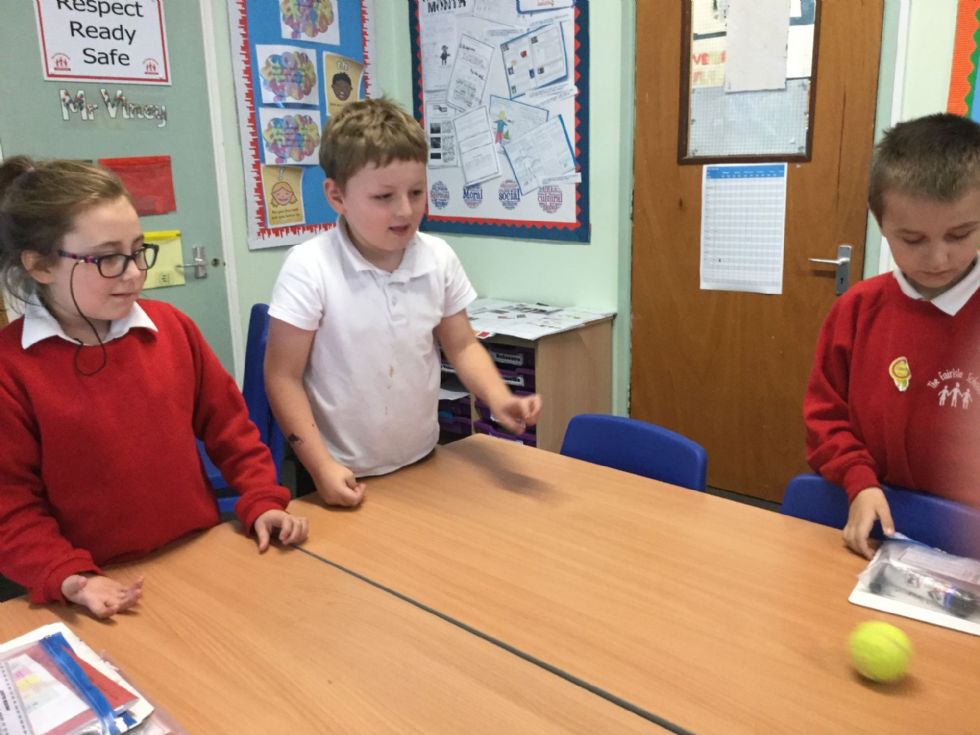 Alongside learning about forces Olivia F, Jaiden and Madison researched the famous scientist Isaac Newton. Below are some examples of what they found out: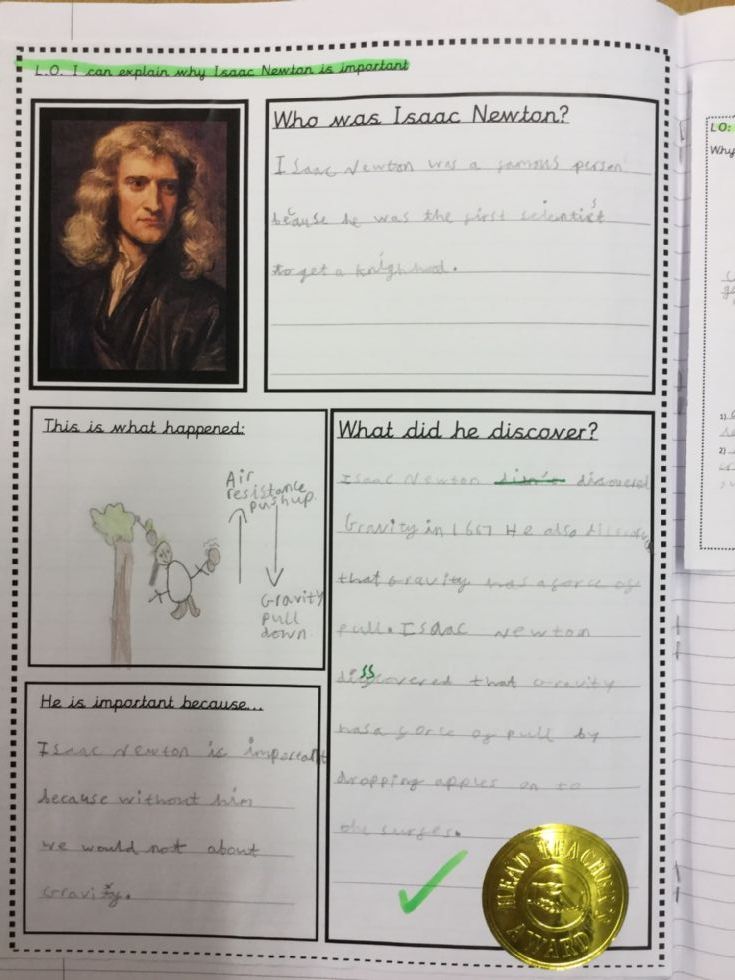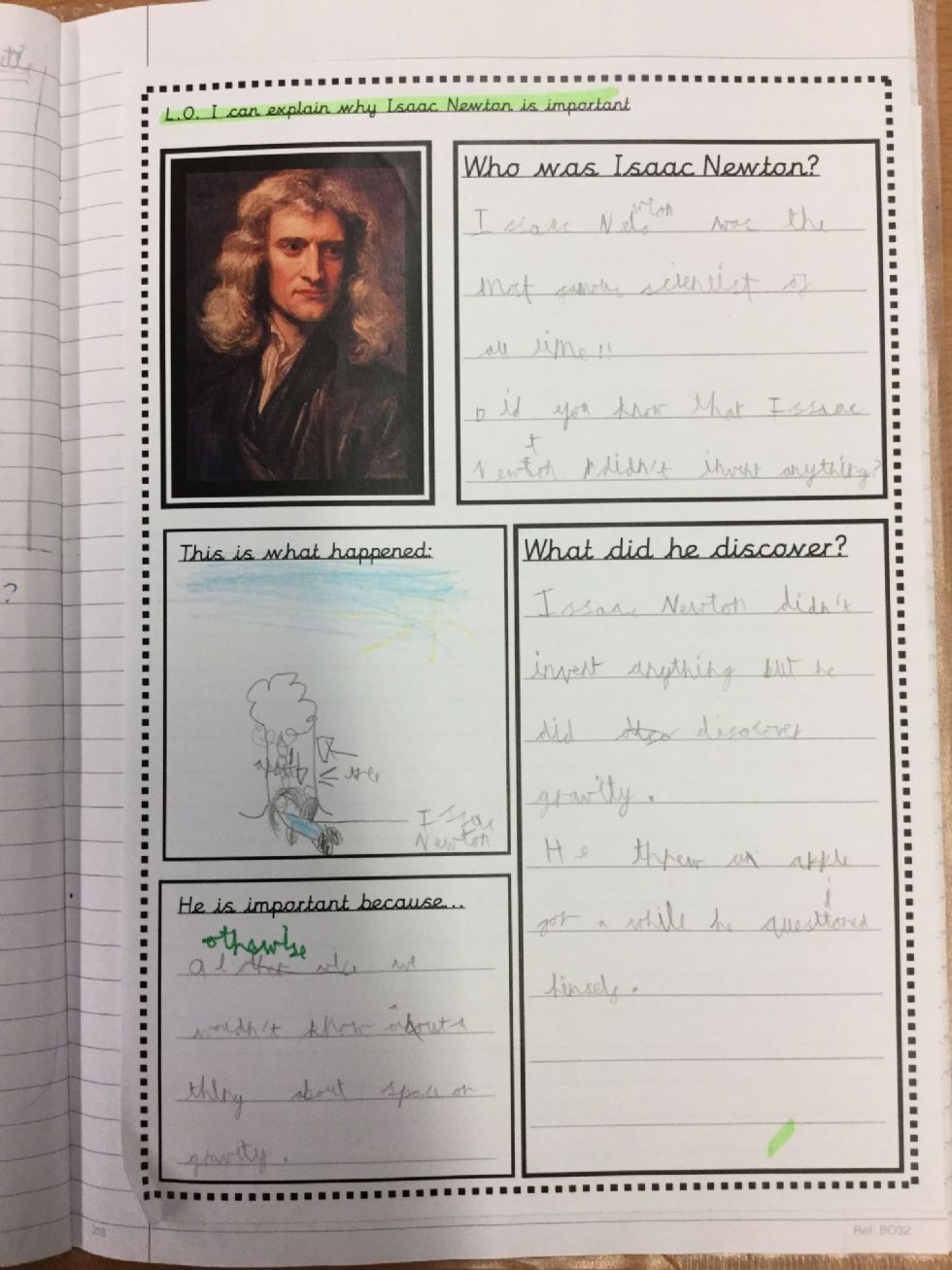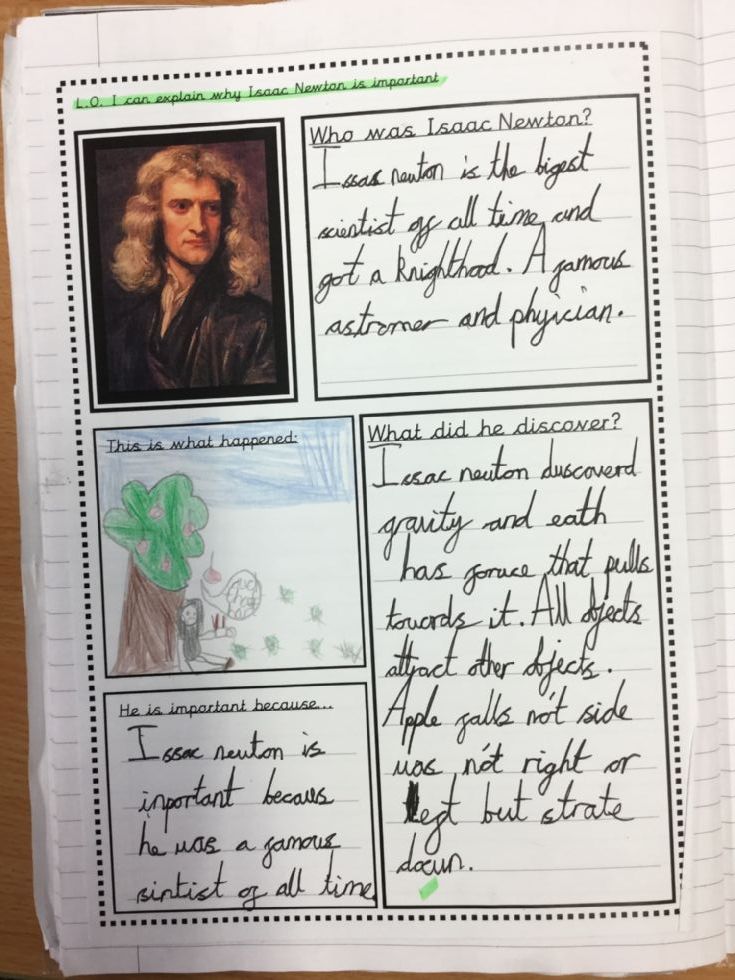 In maths this half term Emily had been learning the written method for addition and subtraction. She used the CPA approach to help her understand when she needed to regroup and exchange: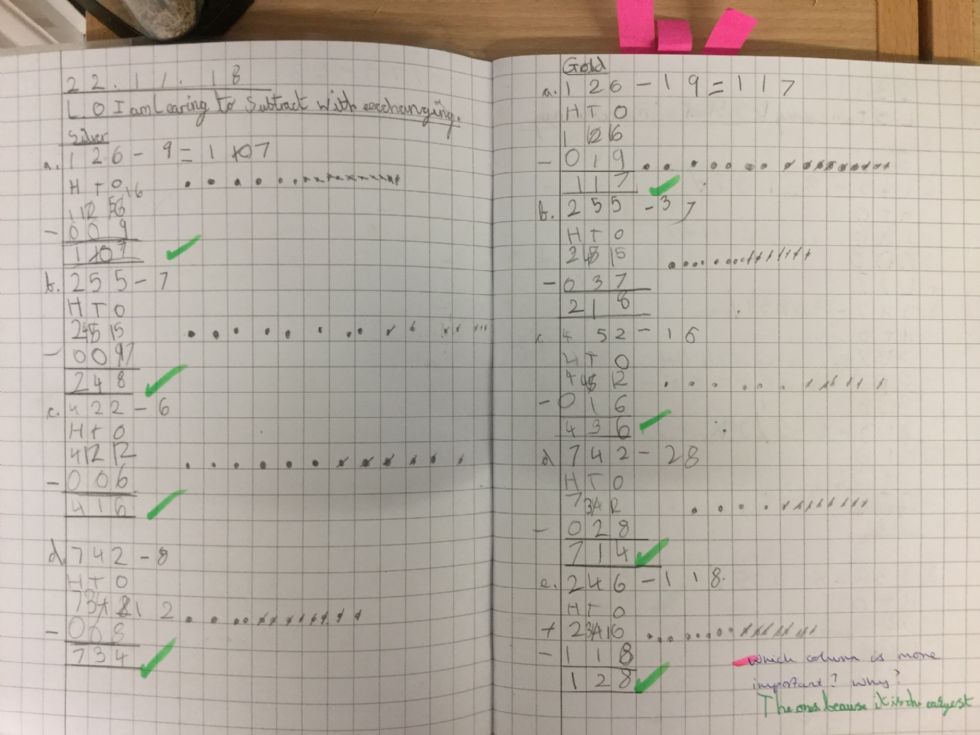 Year 3 also learned about measure. One group had to measure themselves choosing the correct equipment and order themselves from smallest to biggest.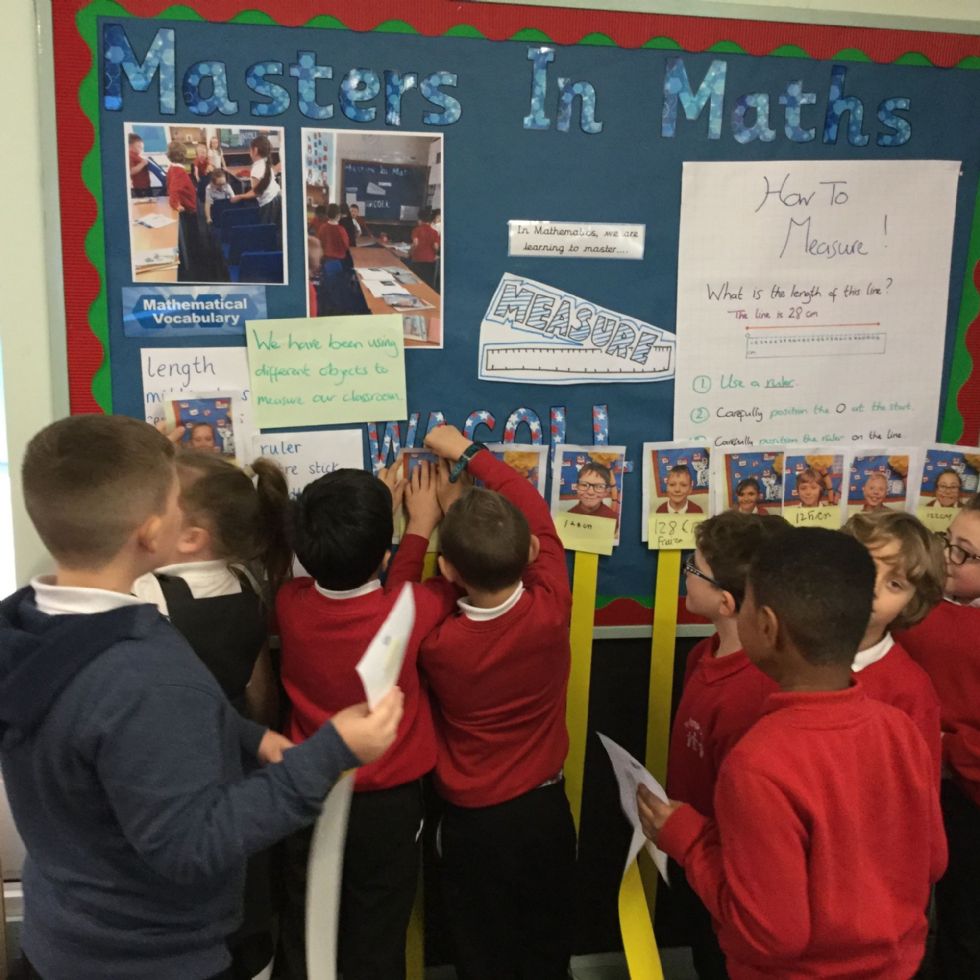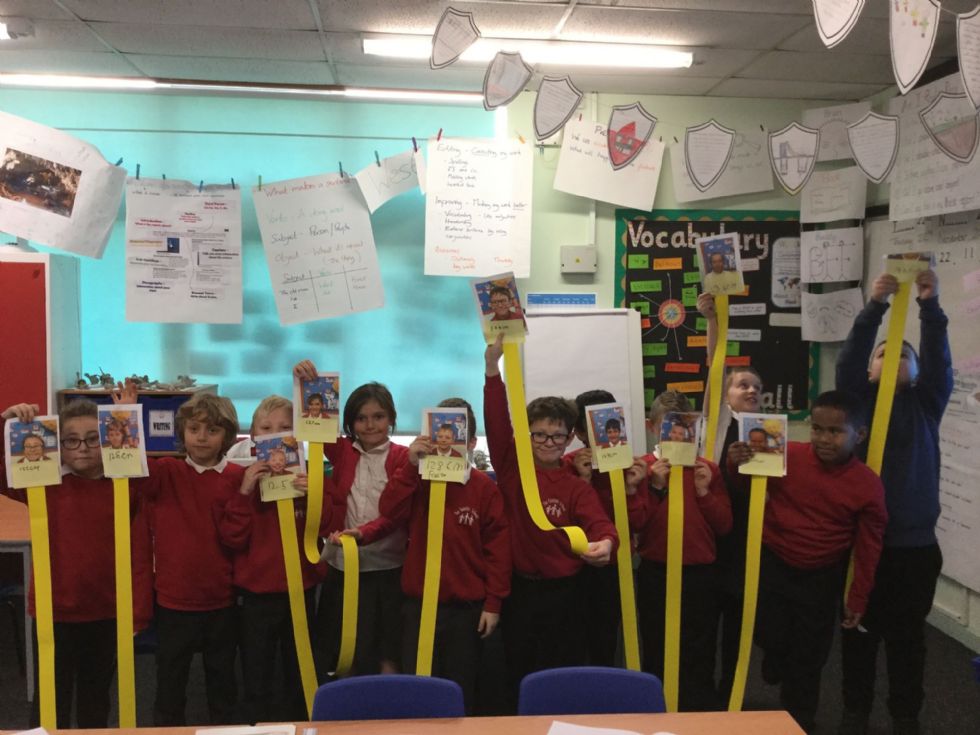 Jacob B completed some tricky measure word problems applying his new knowledge of addition and subtraction: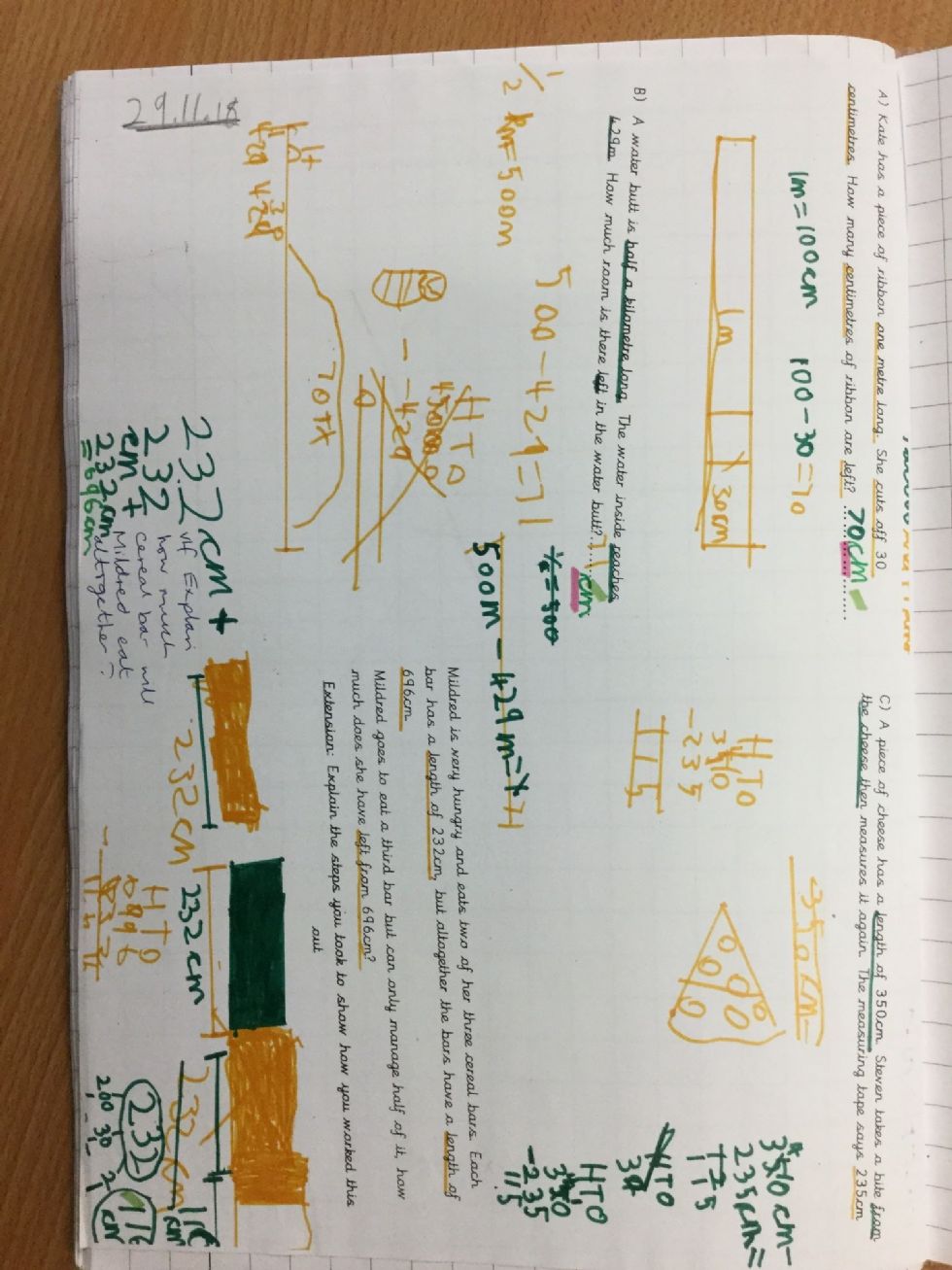 Our last topic is maths was statistics. The children learned about the difference between tally charts and frequency tables. They learned to interpret data and were beginning to become more confident with drawing their own pictograms.
Lexie-Lou collected her own data and drew her own pictogram to show how many different vehicles drove passed the school in 10 minutes: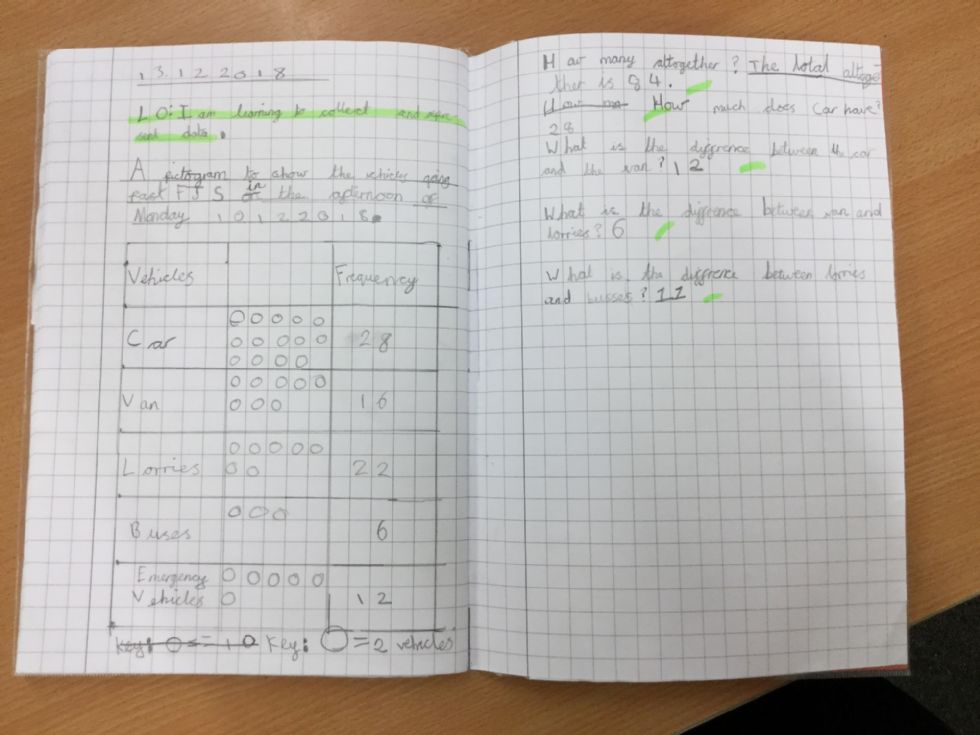 Amelia E, Matilda, Jacob C, Dylan and Yusif interpreted the data from the pictograms ensuring they were careful to check the value of the key: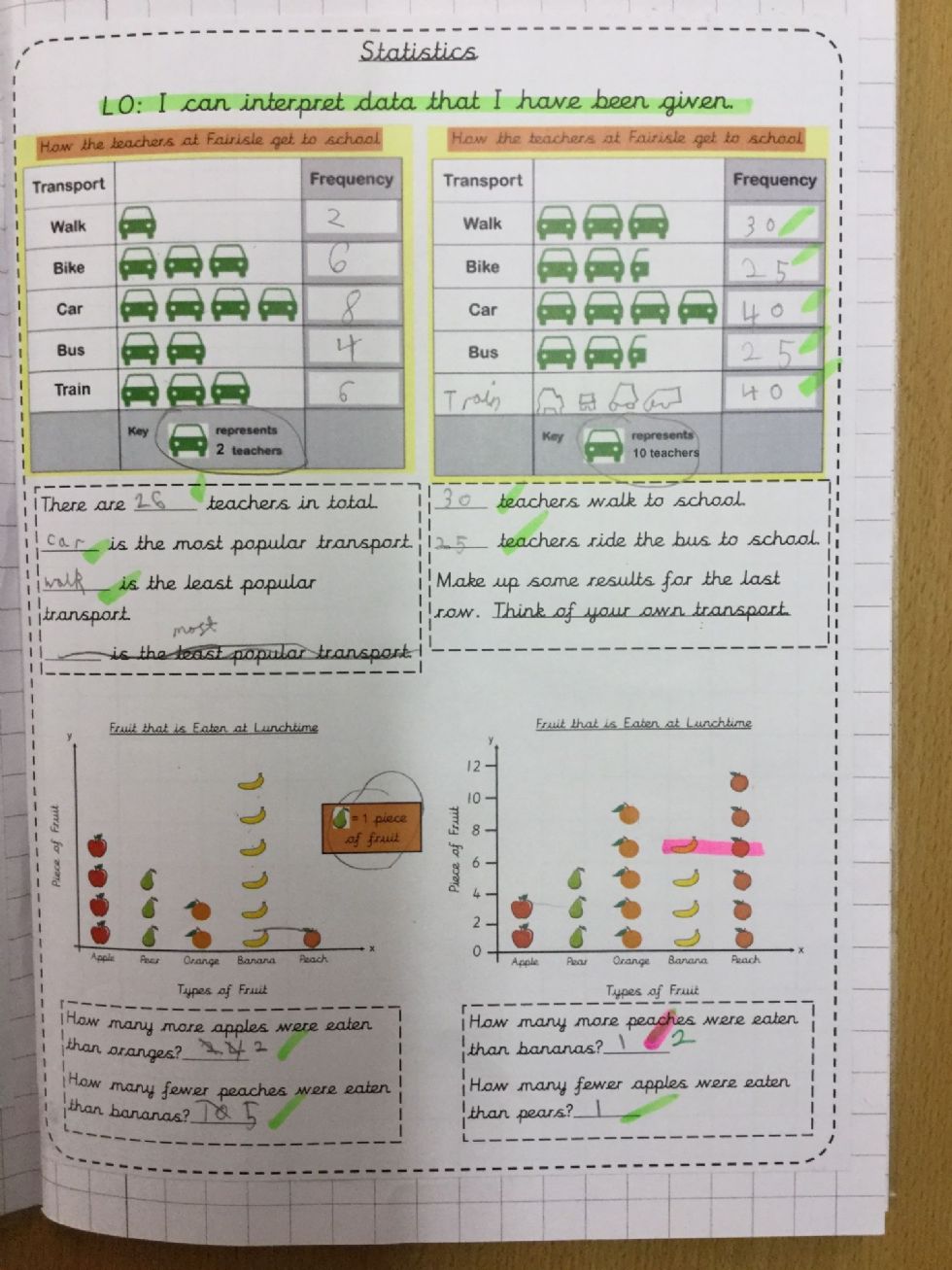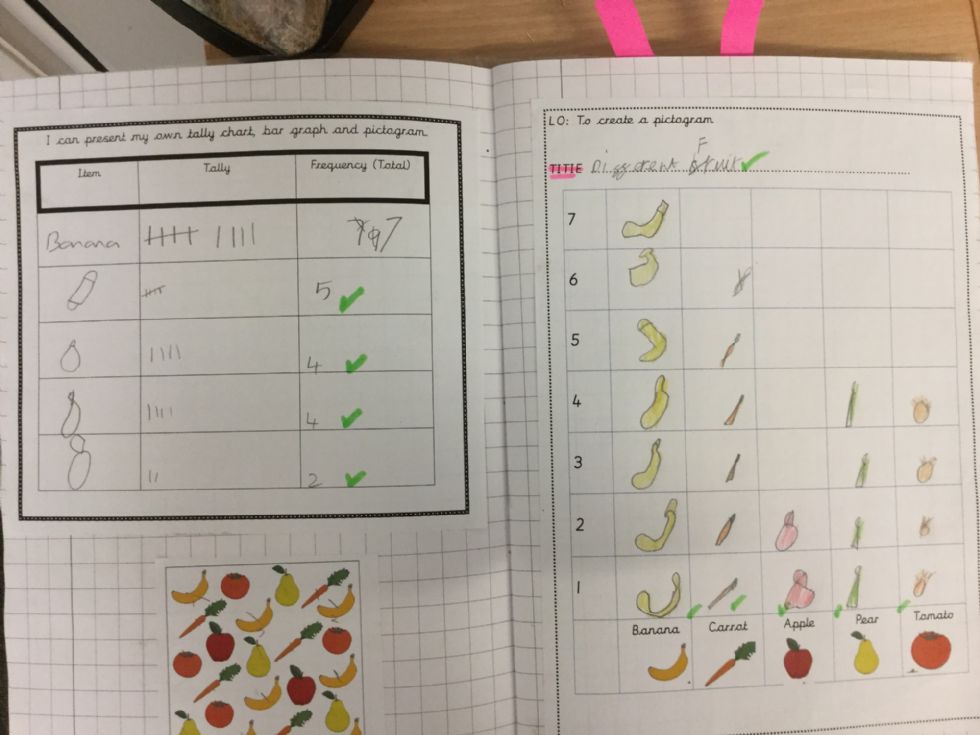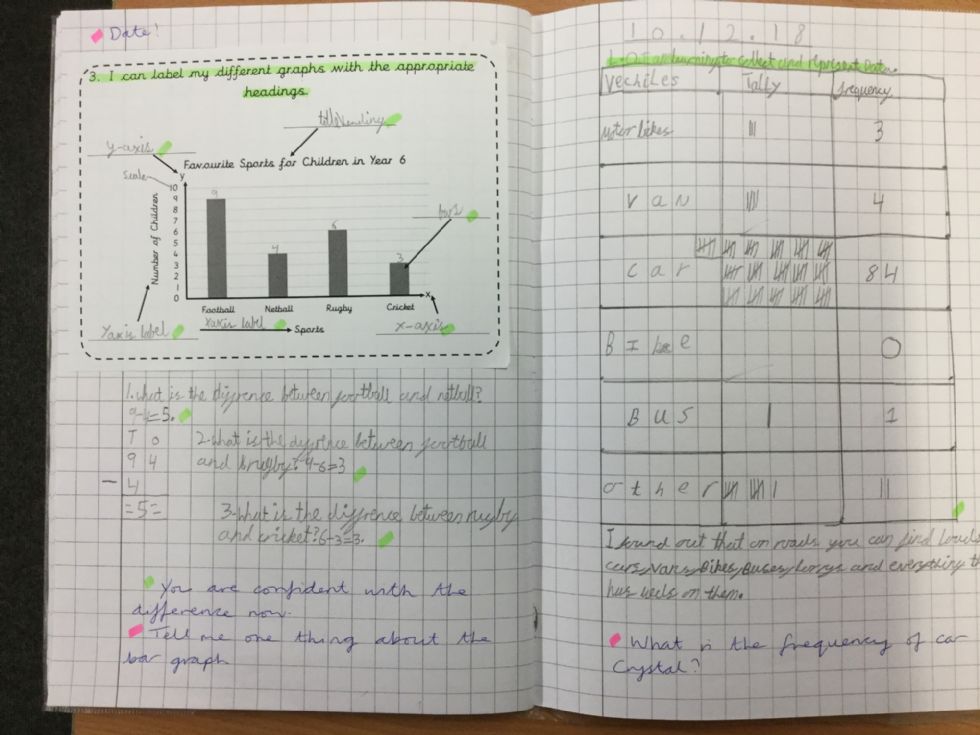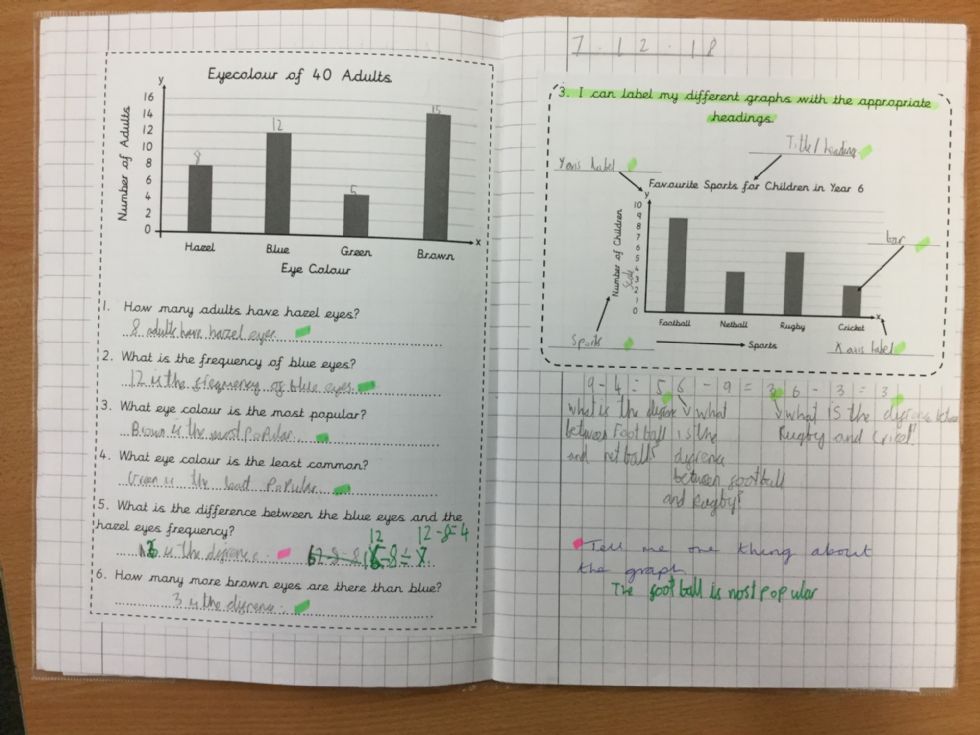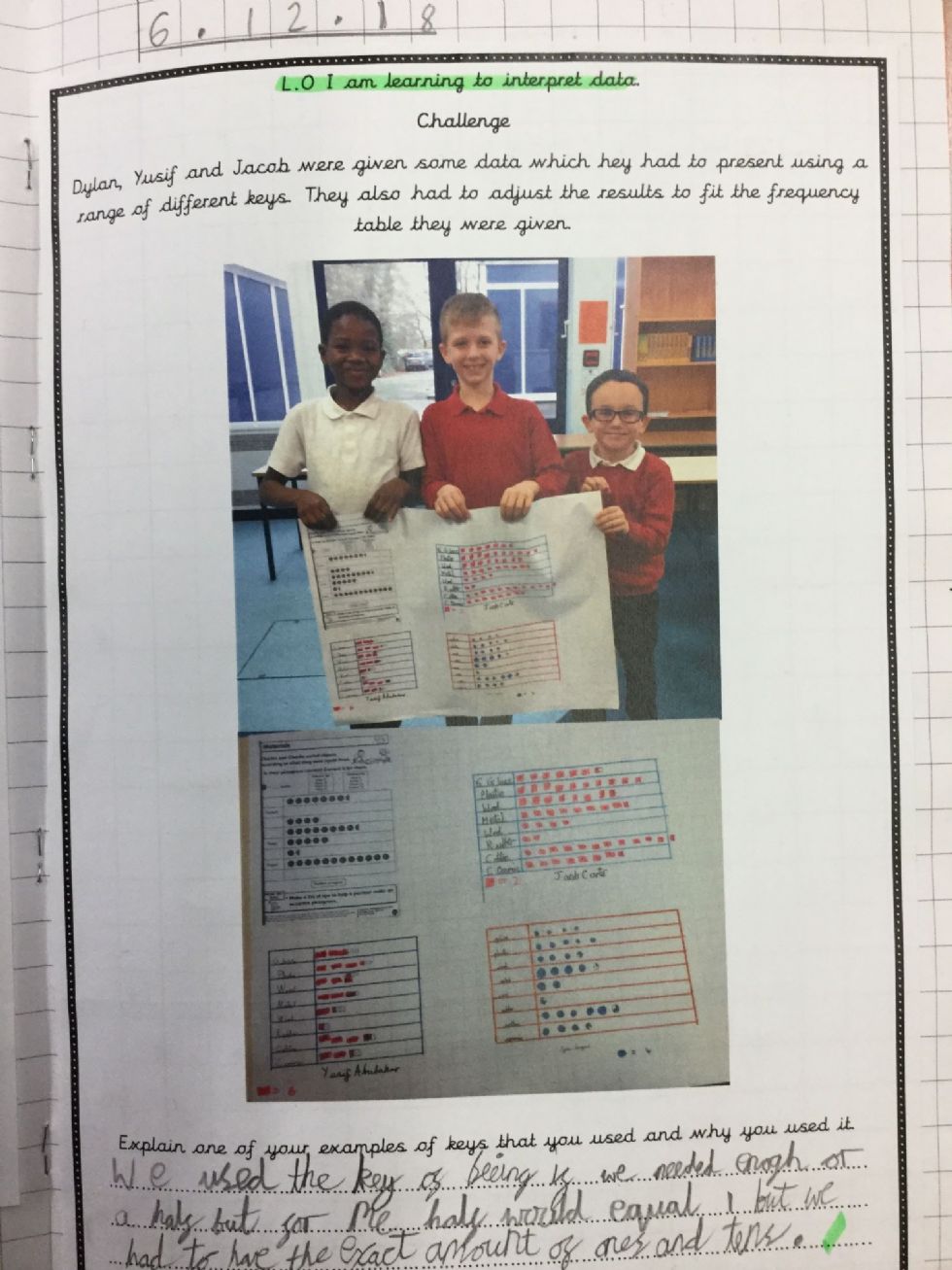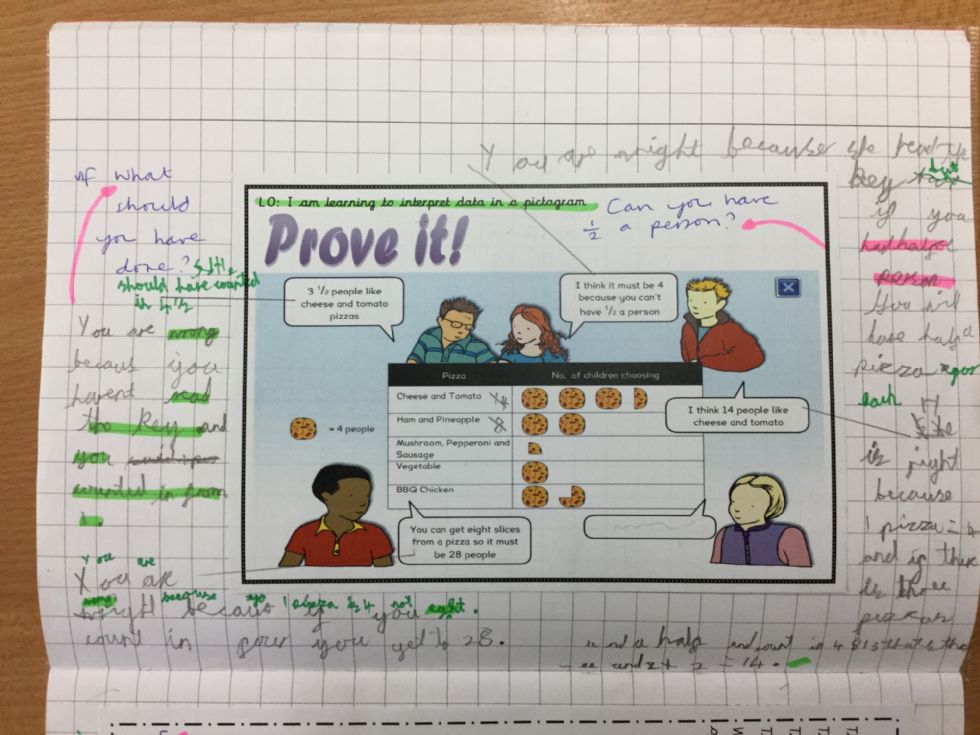 In RE Jeremia, Tallulah and Lillian thought about Angels and how they can affect people and then linked their learning to The Christmas Story: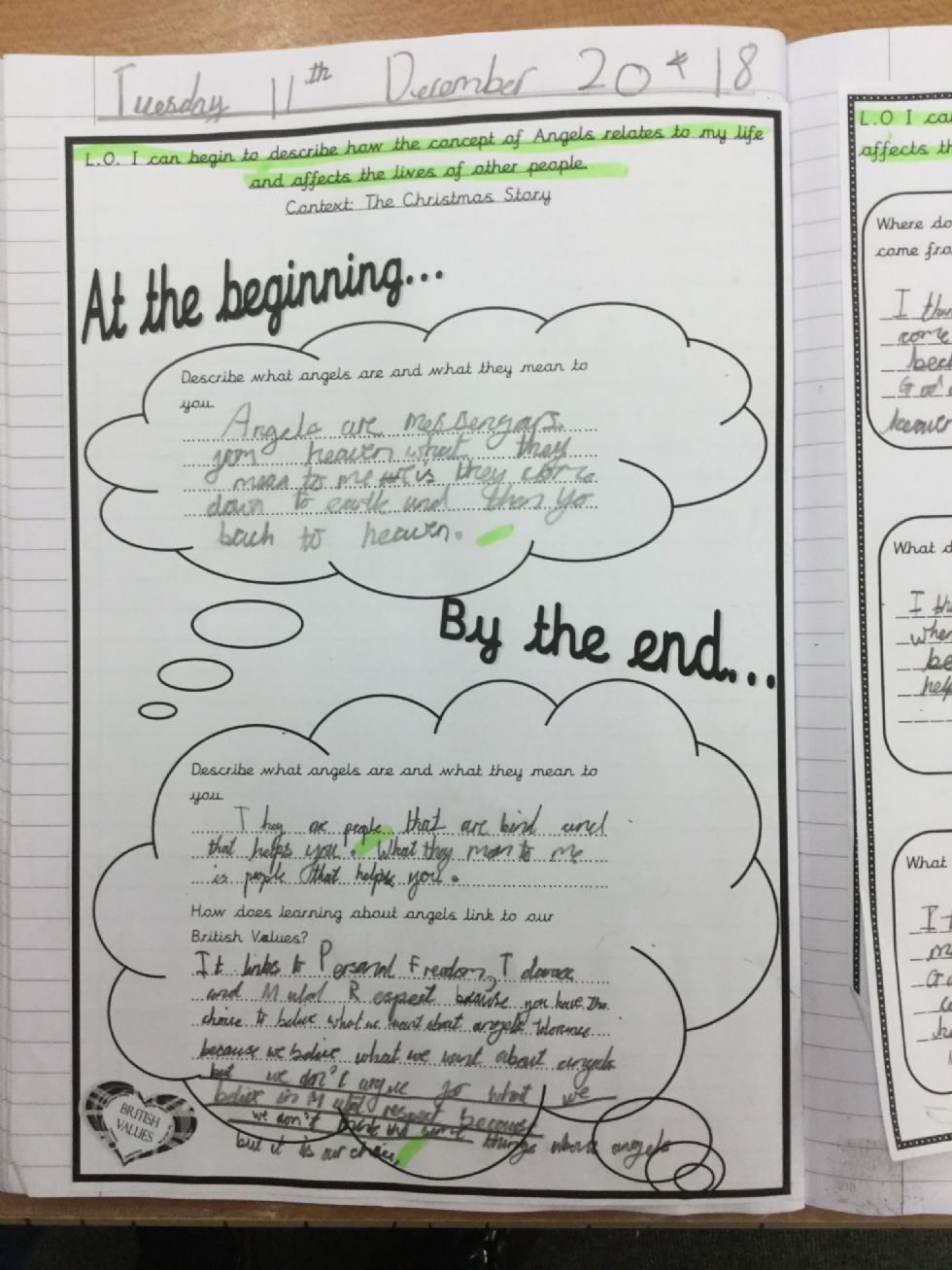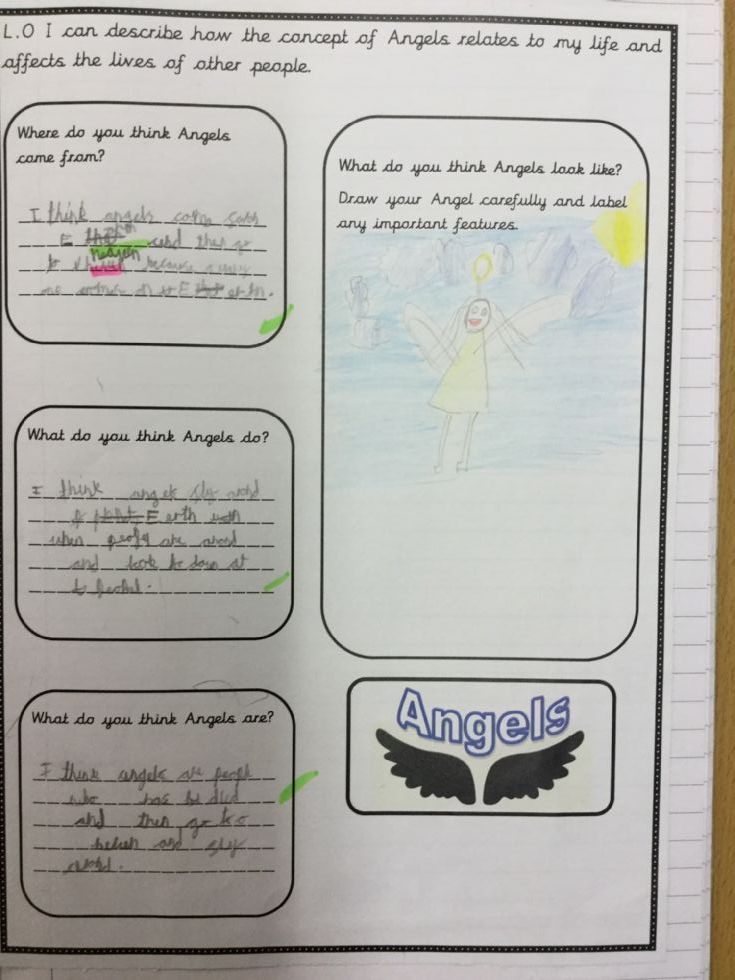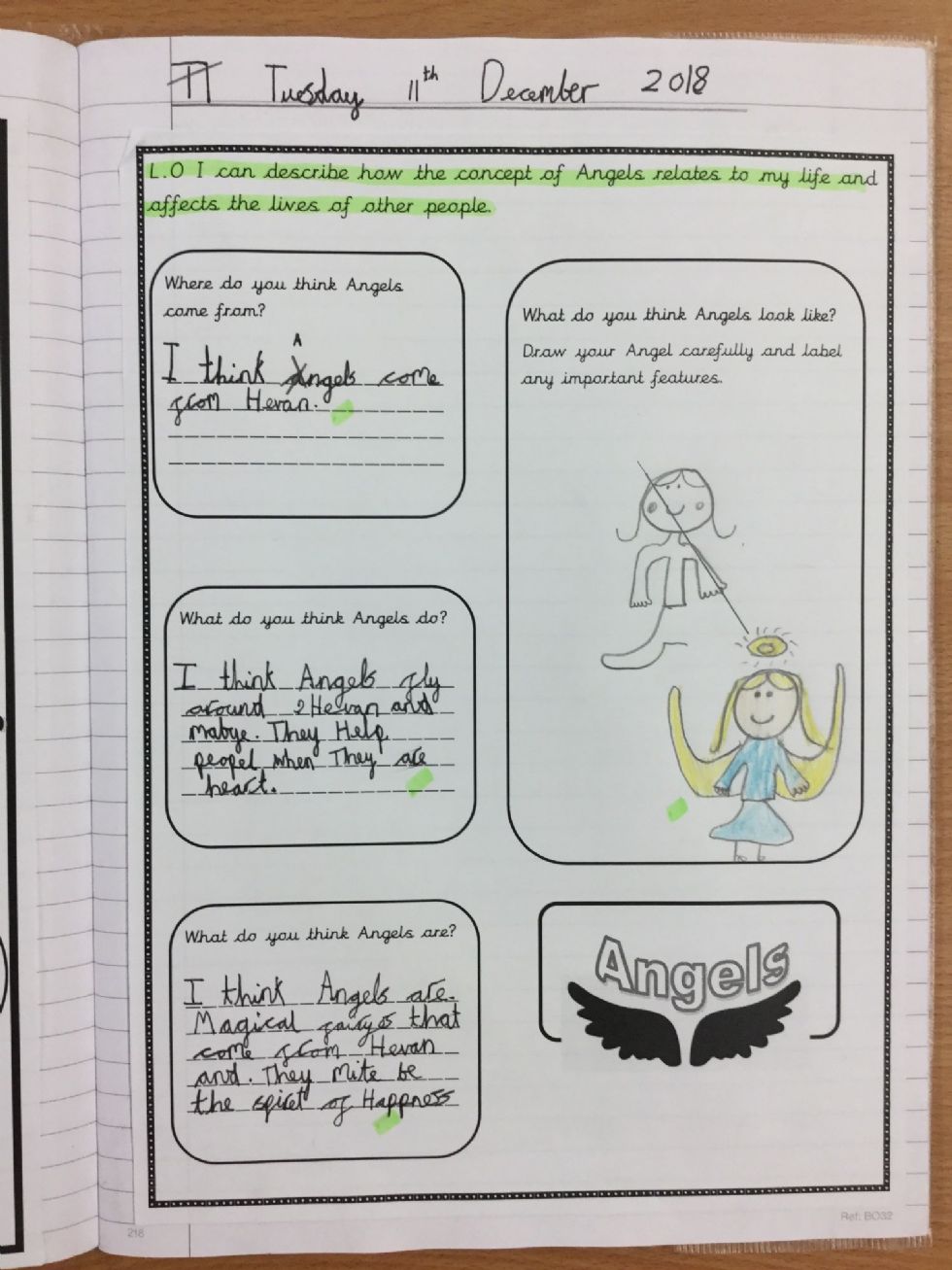 In November, Year 3 took part in Anti-Bullying Day. We defined what bullying is and how to deal with it. Cezar and Dylan read Willy the Wimp and watched Pixar's 'The Birds' to explore how bullying can affect people: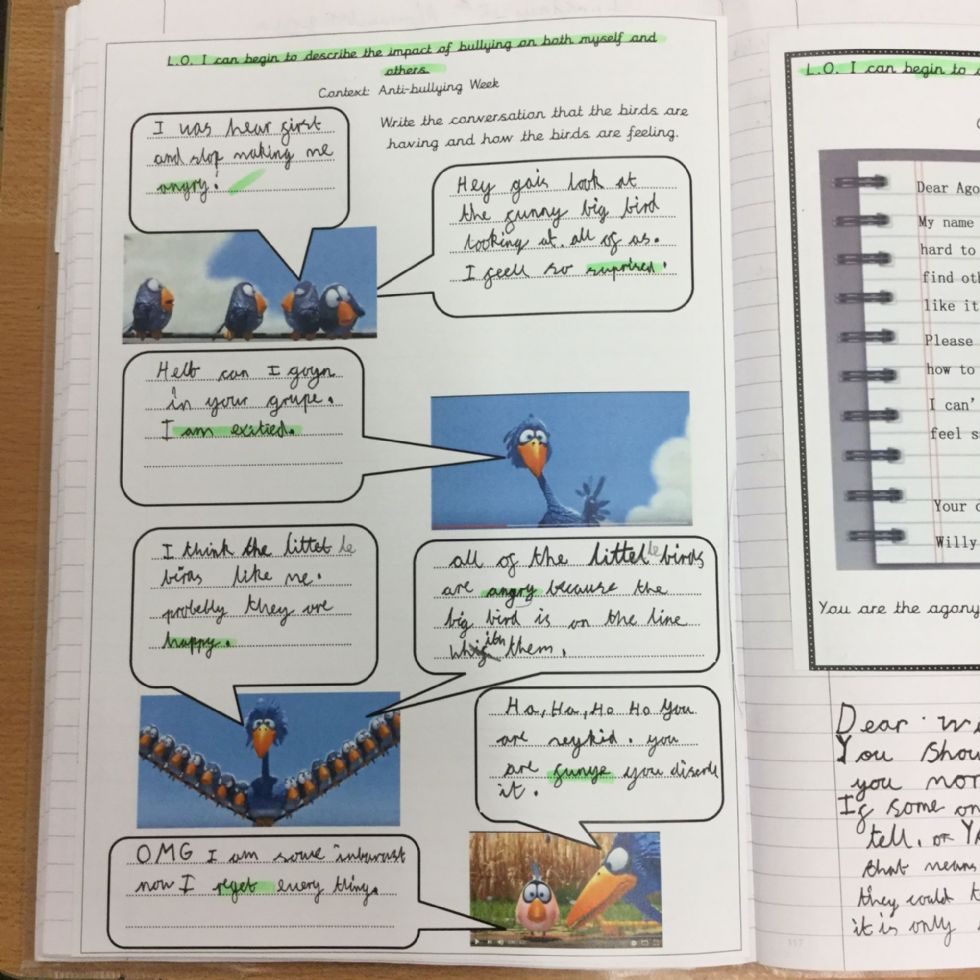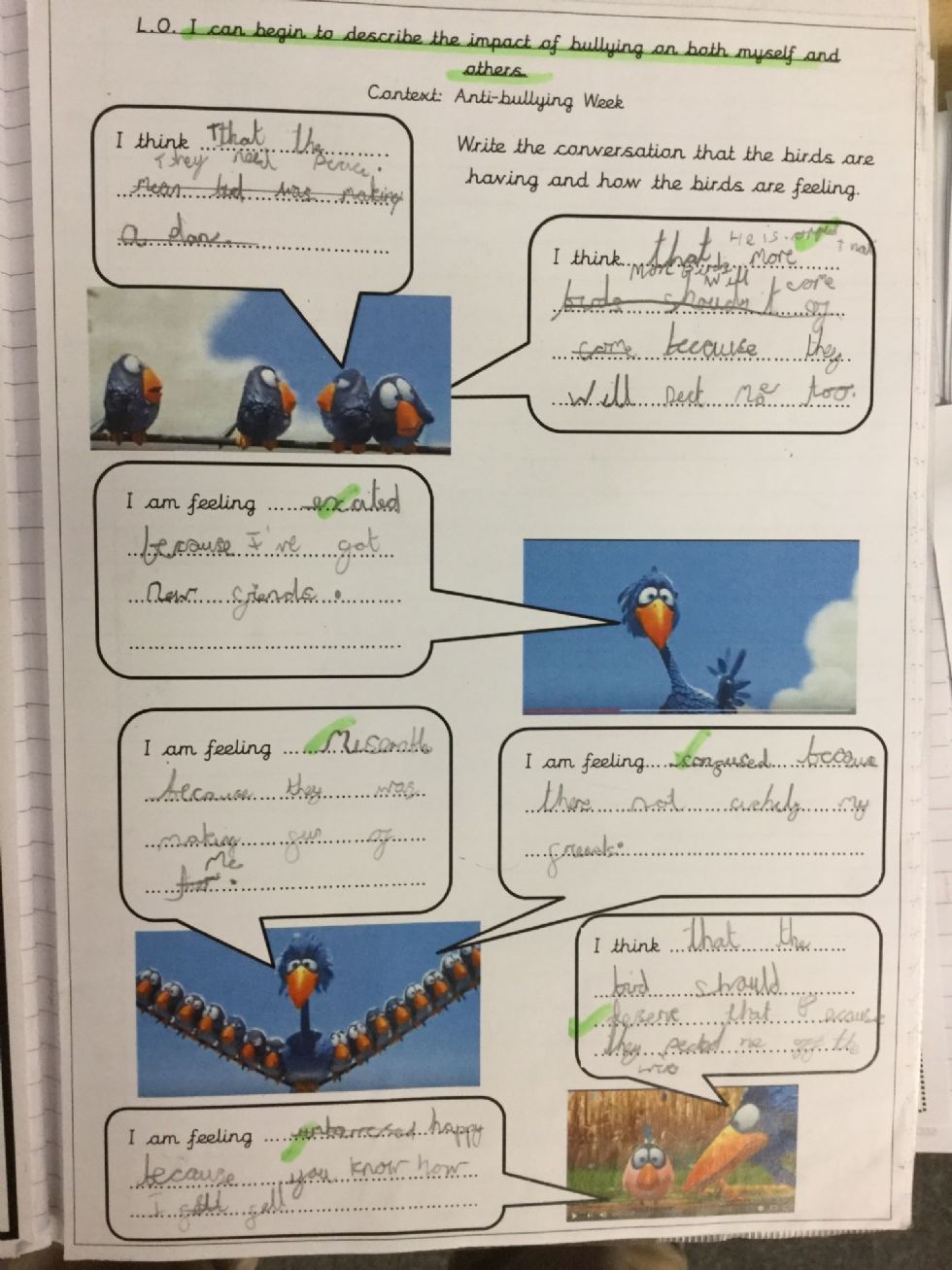 Lilly L, Lillian, Amelia and Graciella joined in with the anti-bullying theme this year, 'Odd Socks'. How fun does it look?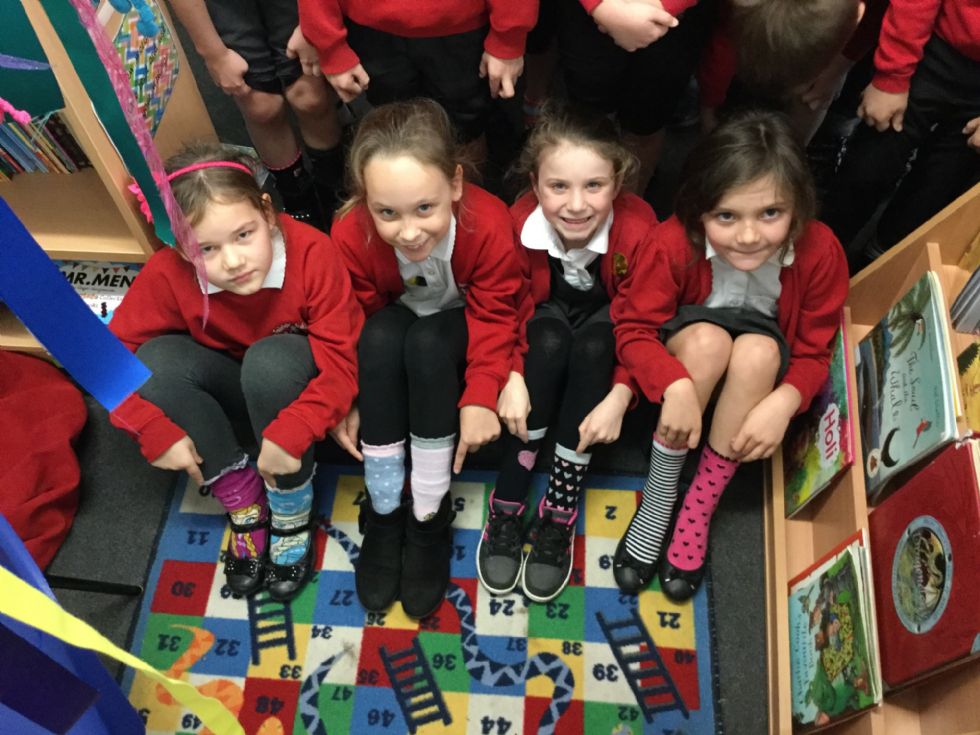 Skylar and Alex practised their word processing skills and learned how to use the keyboard more efficiently: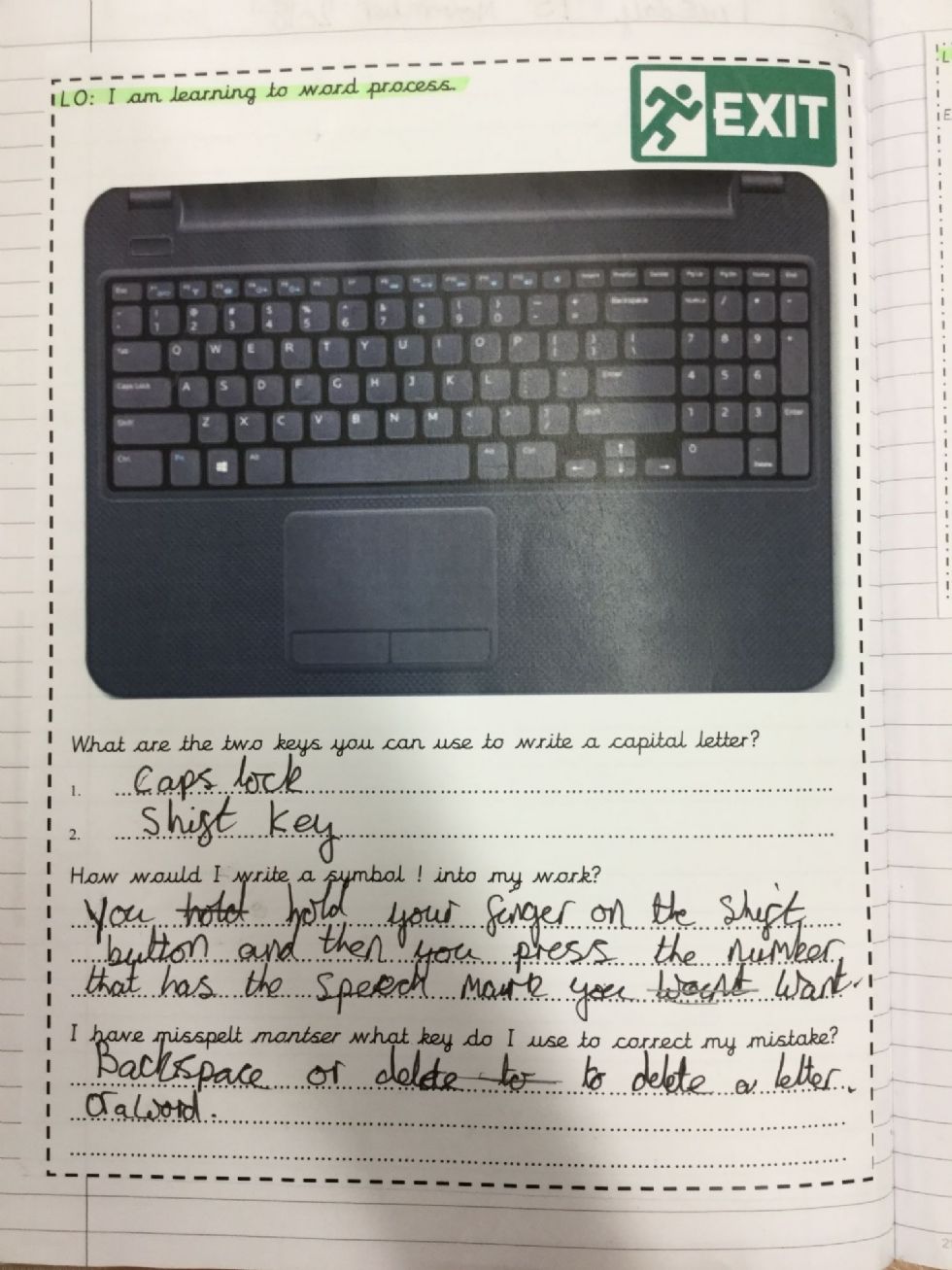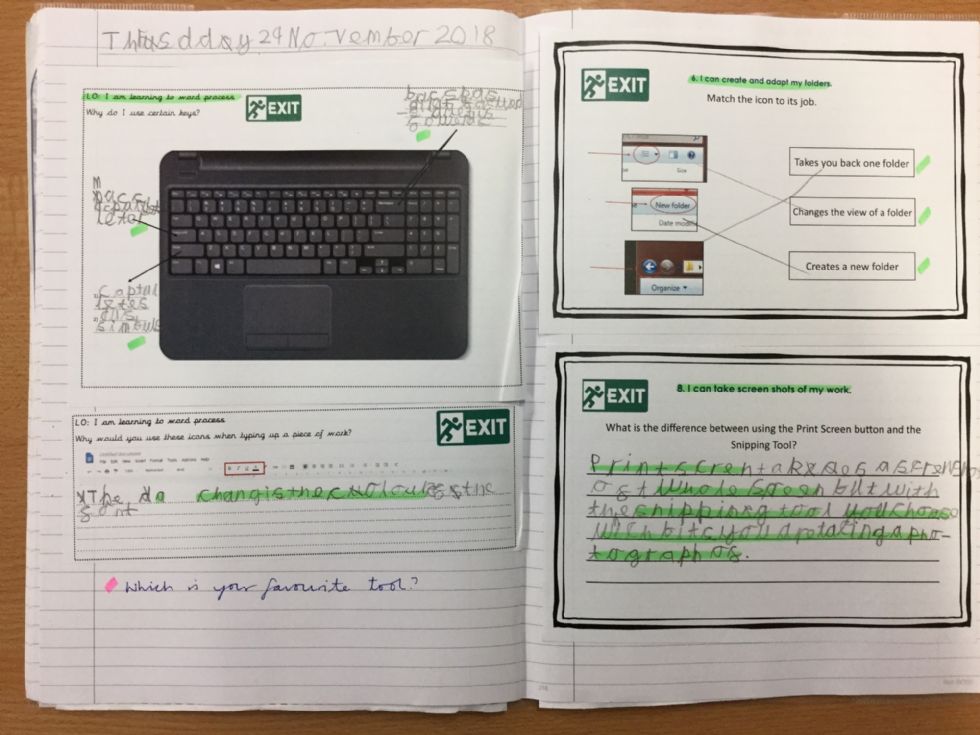 Junior used Digimap to create his own route map to include photos, labels and lines: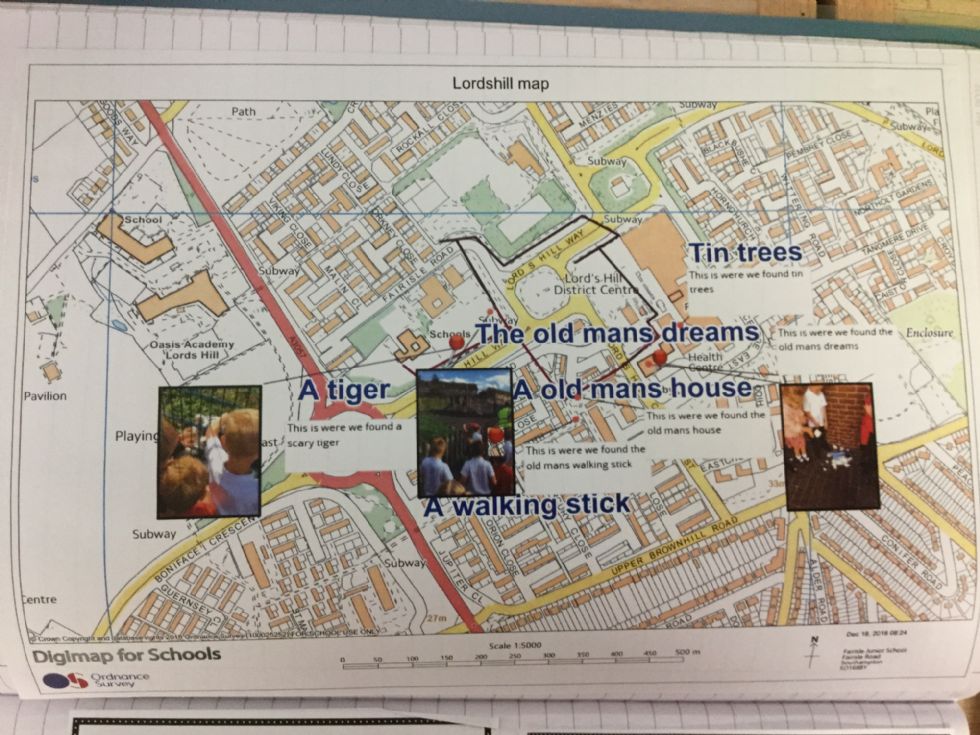 In French, Ben and Lily-Mae had been learning how to ask people their name, age and respond but also the names of their family members: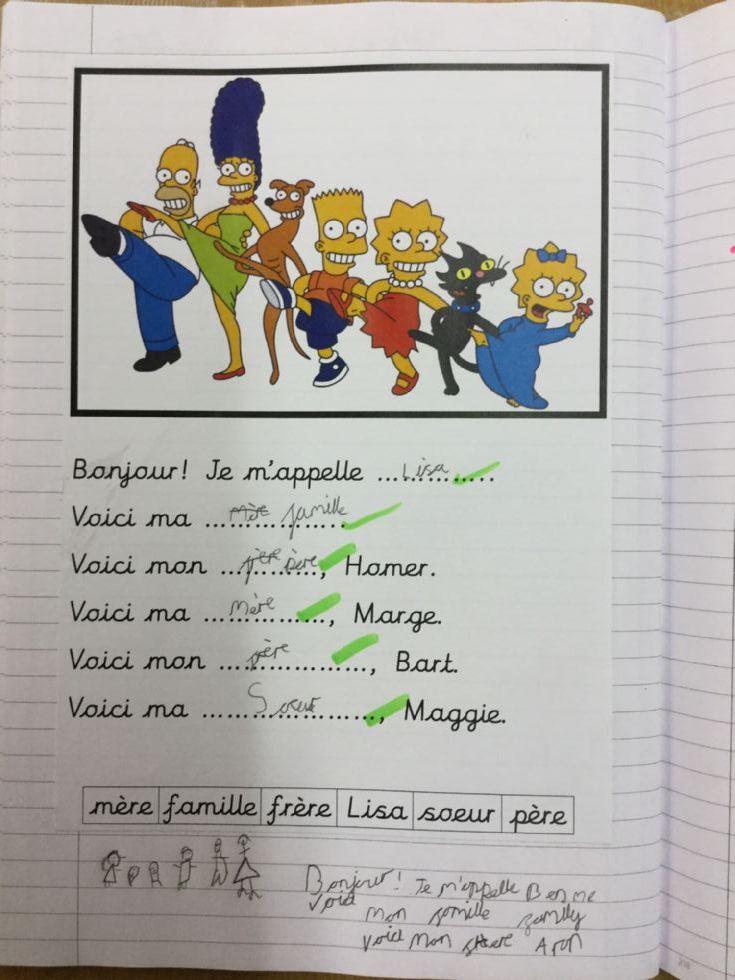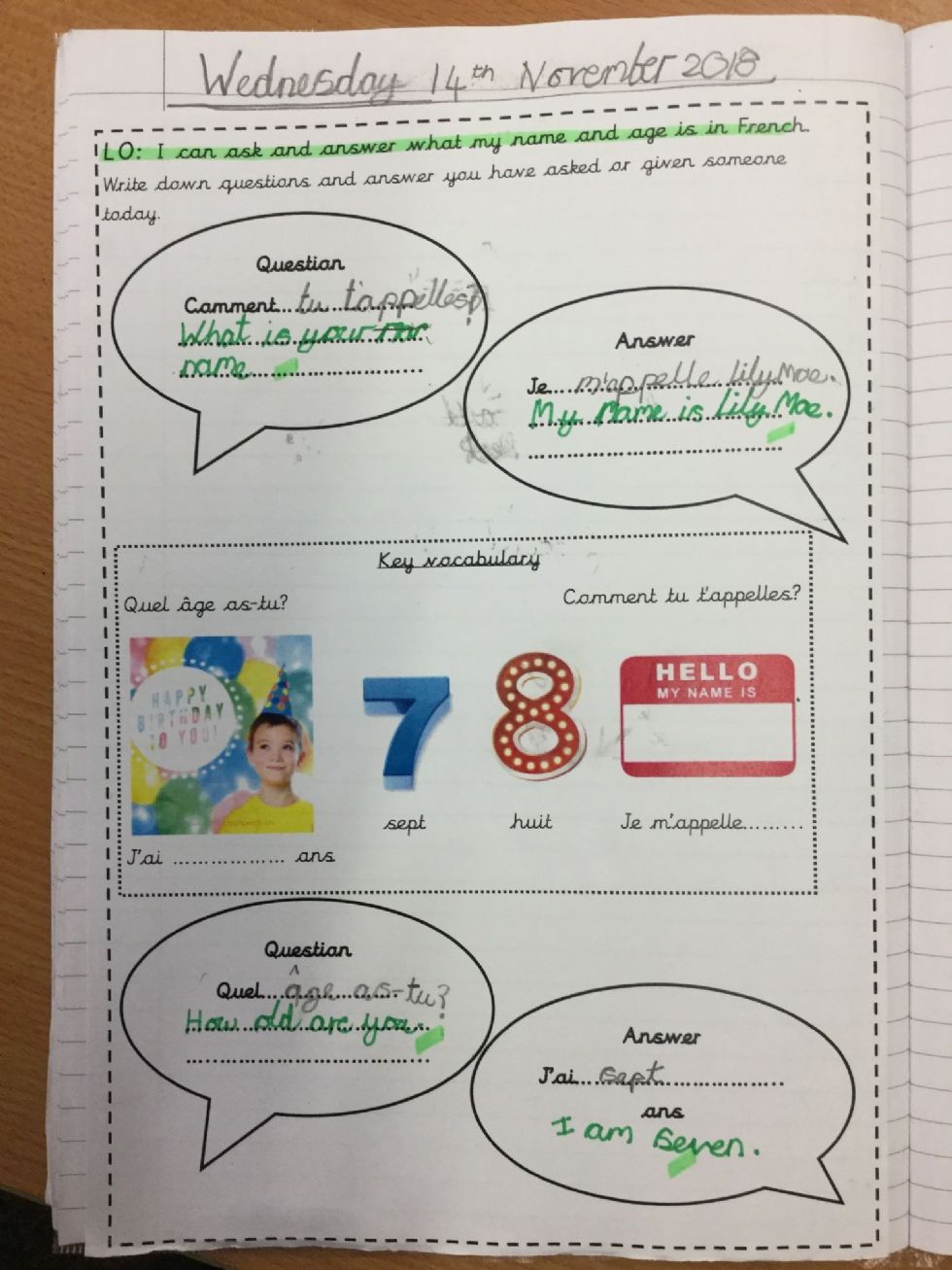 Dorian thought about the similarities between Christmas in France and Christmas in the U.K. Can you spot any similarities or differences?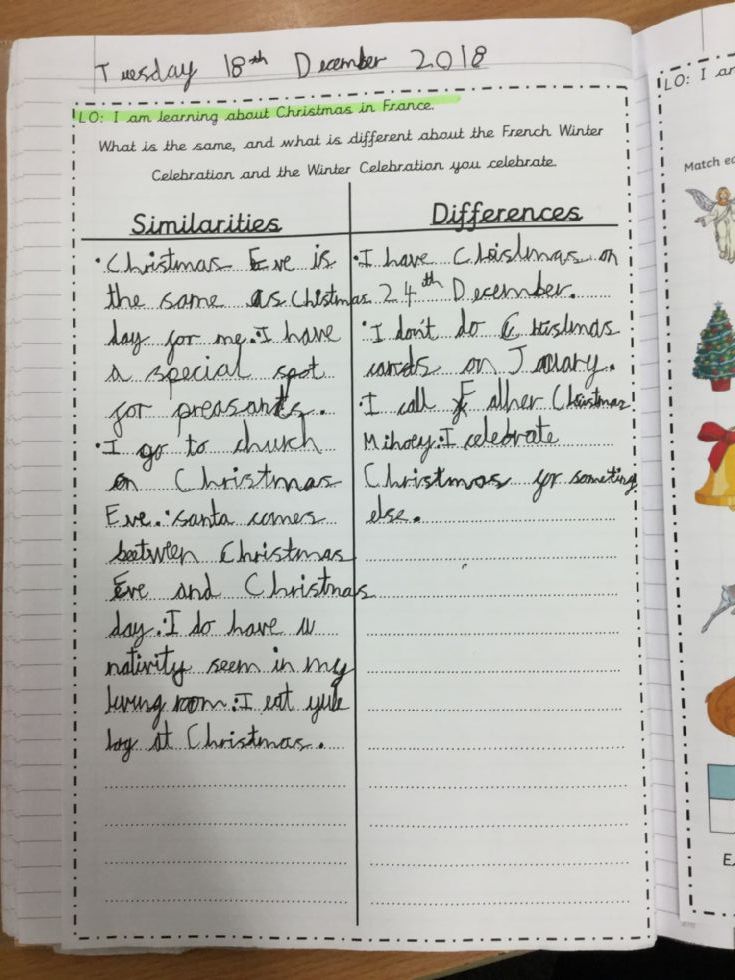 For the last few weeks running up to Christmas, we tweaked the title of 'The Day the Crayons Quit' and changed it to 'The Day that Christmas Quit'. Firstly, Victoria, Emily and Crystal read the book and inferred how the different crayon characters felt and why: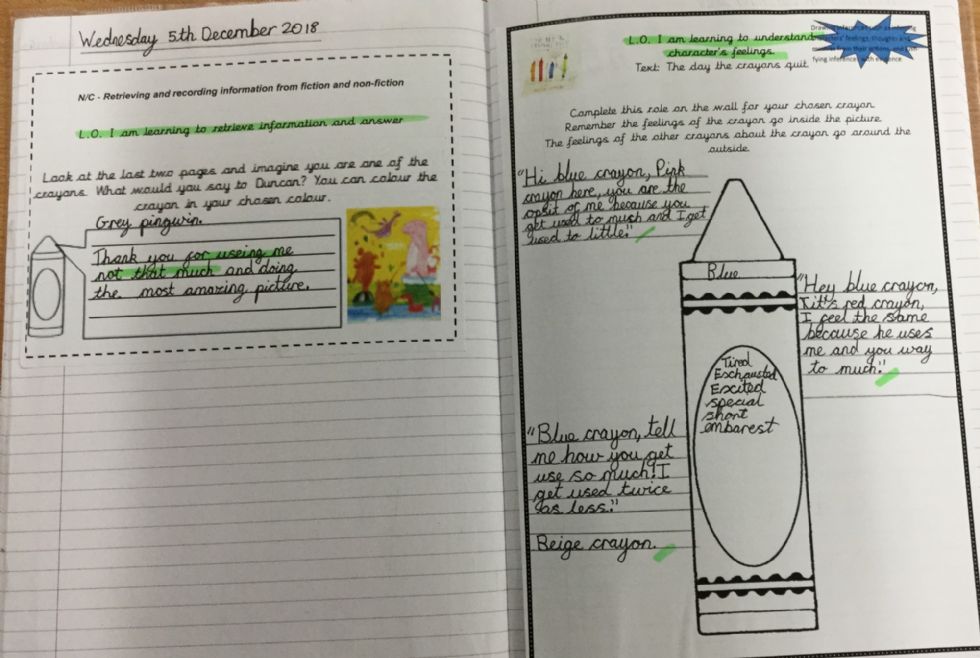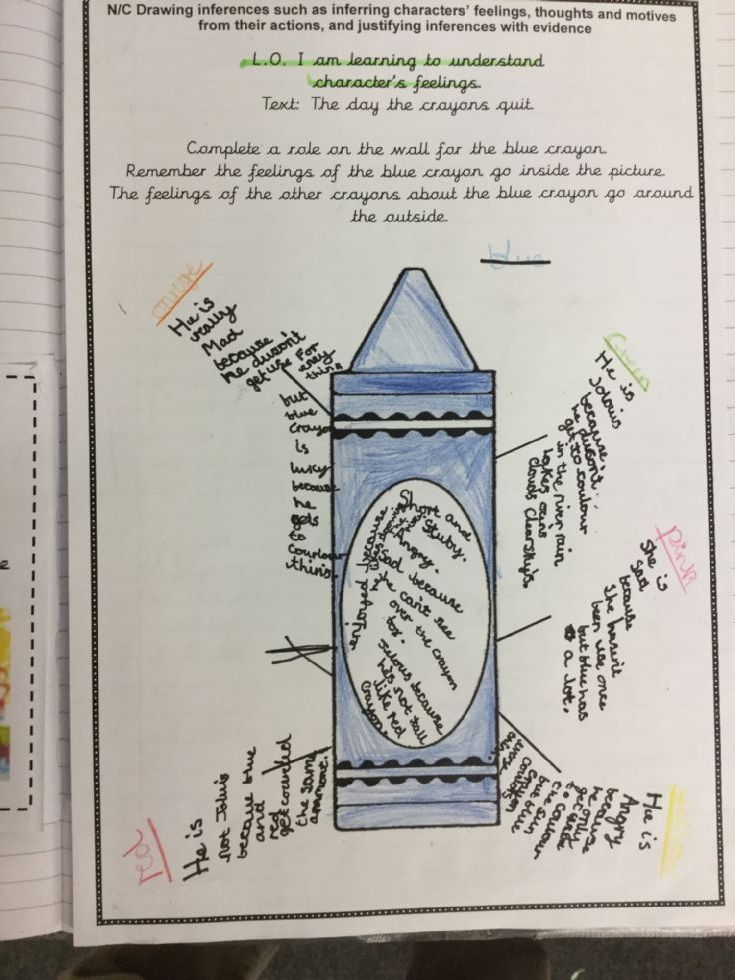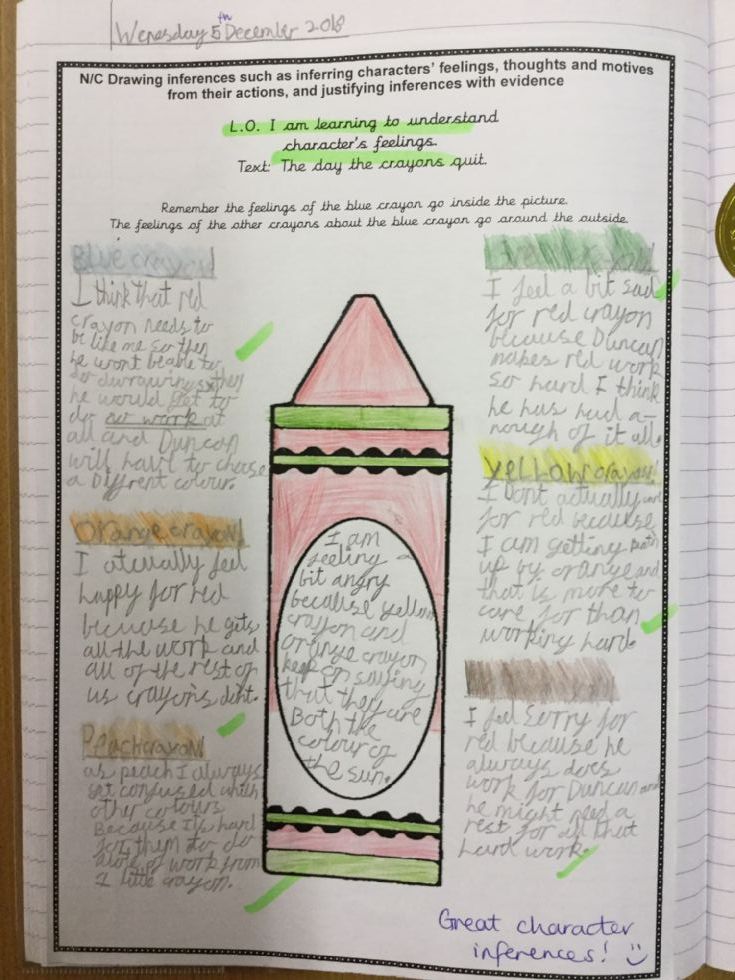 Jack, Luke, Milla and Madison then used their imaginations and thought of different Christmas objects that might not be happy with how they are treated at Christmas. They worked hard to use all the skills we had learned over the term and ensured they used humour to engage the reader. We certainly had a giggle writing and reading them!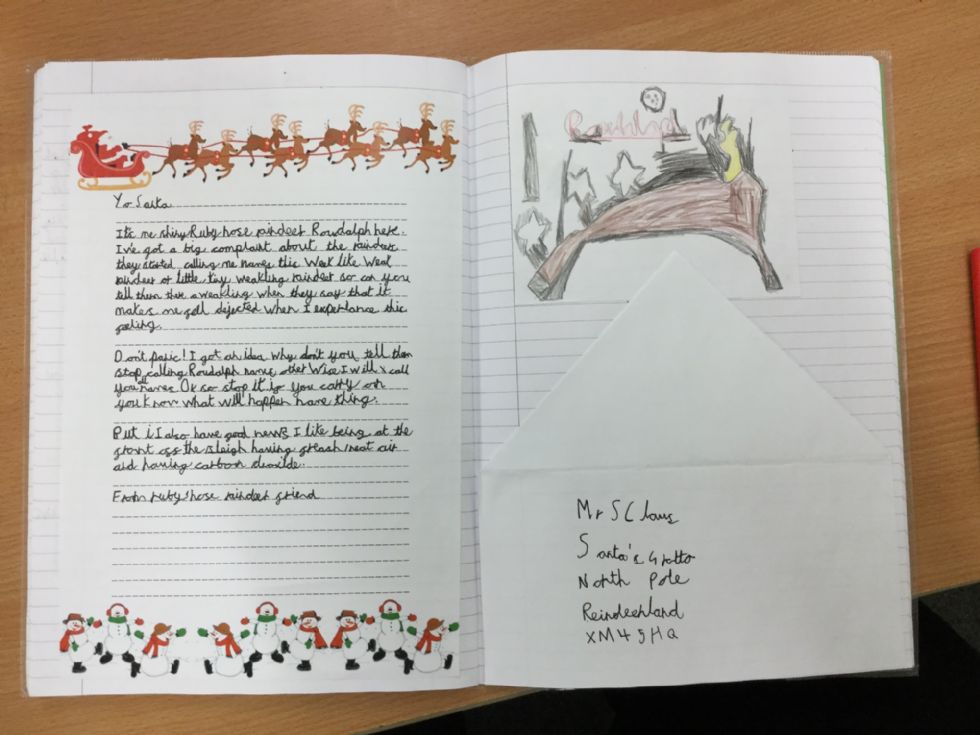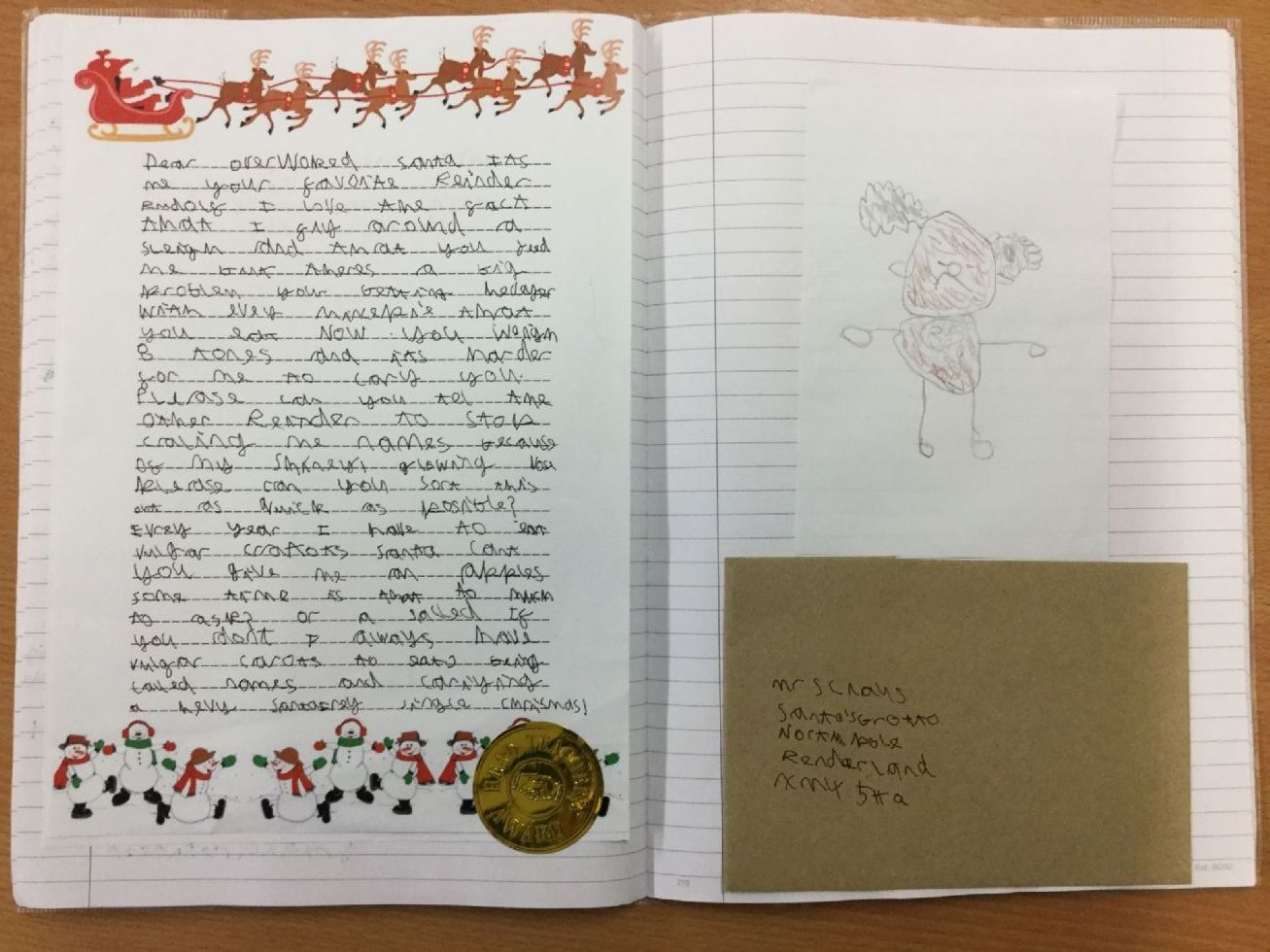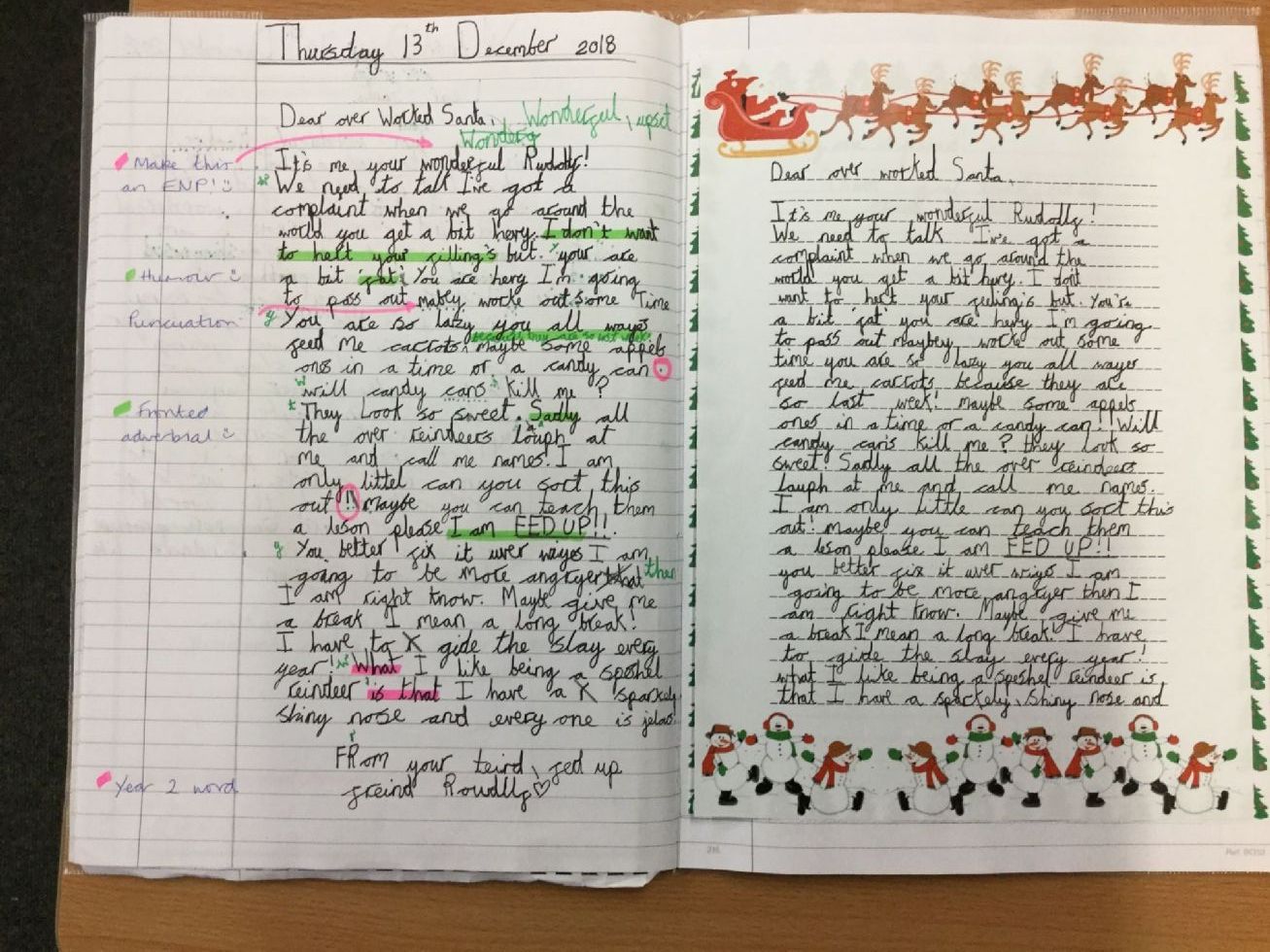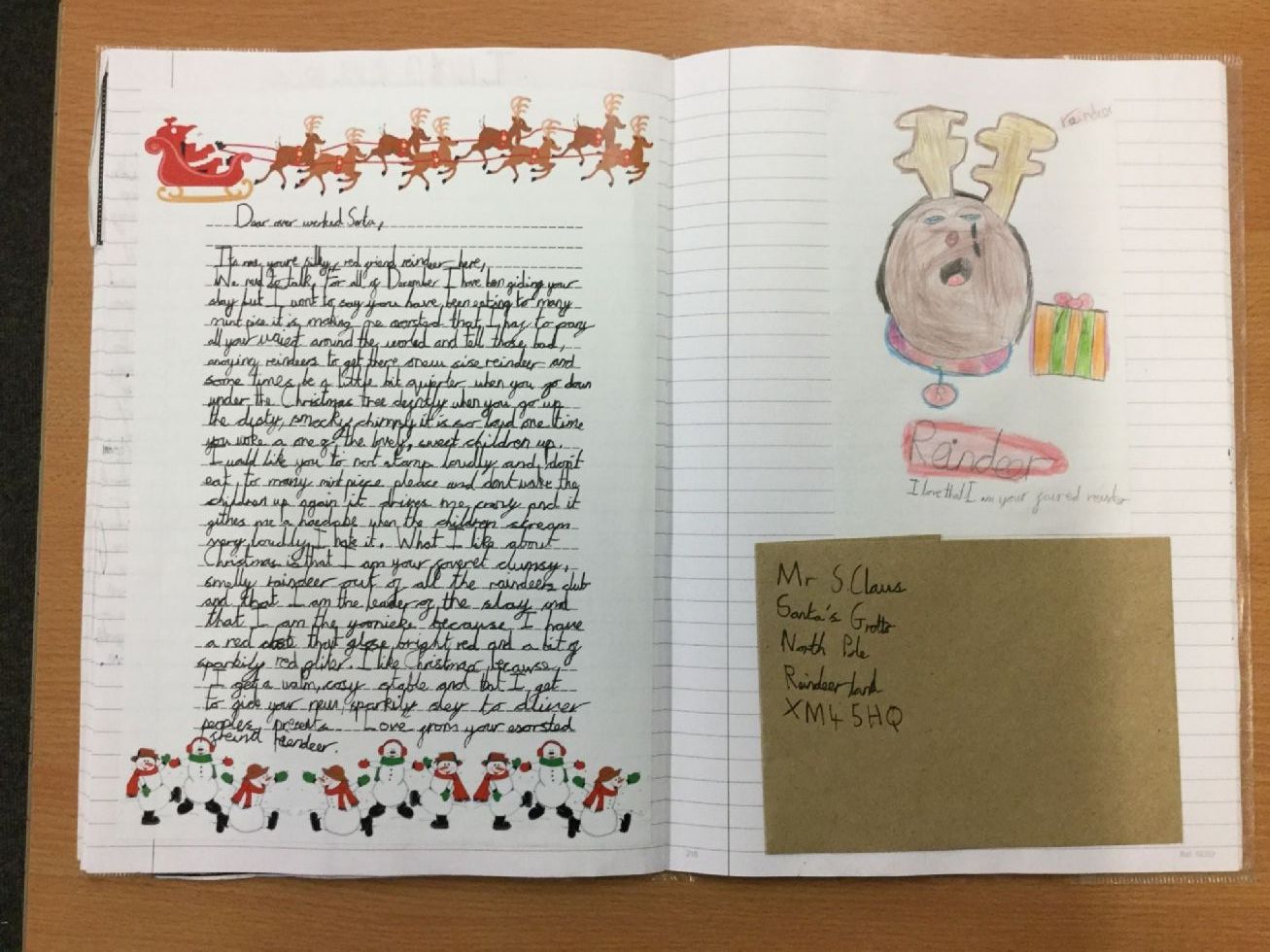 Year 3 wish you a Merry Christmas and a Happy New Year!