Spring 2
Year 3 Spring 2 Curriculum Snapshot
"This half term we read some great books - Stig of the Dump and Cave Baby. They helped us understand more about the Stone Age era. We even got to make a real fire and go on a hunt to catch a wooly mammoth. In PSHE, we learnt that it is okay to play with what ever toys we want to and it doesn't matter if you are a boy or girl. It was an amazing and exciting half term."
Charlotte, Emily and Archie ( Year 3 Learning Leaders)
In Art, we have been looking at cave paintings for our Stone Age topic. Kai has produced his own cave painting of his hand using charcoal and oil pastels: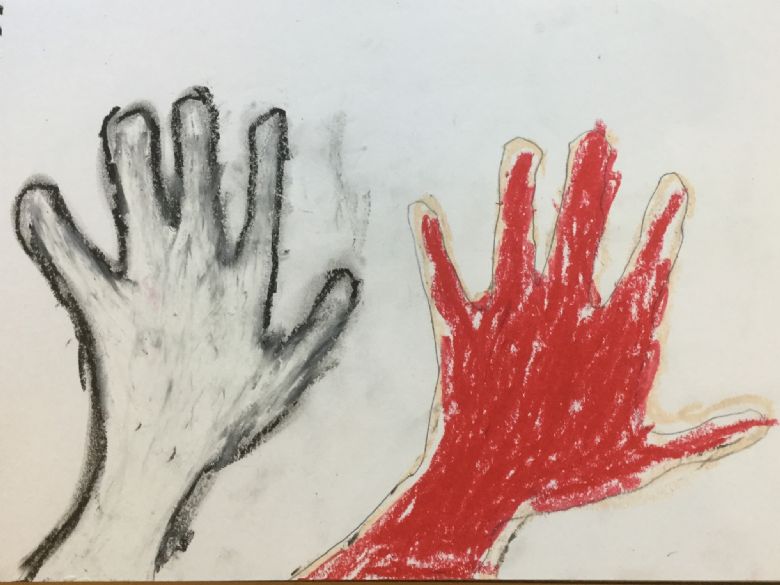 In English, the children have been reading Cave Baby, Stone Age Boy and Stig of the Dump. Charlie has written a diary entry in role as Cave Baby recounting his adventure with a wooly mammoth and Marissa has written a great set of instructions on how to hunt a wooly mammoth, if you were living in the Stone Age era. The children also took part in their own hunt to help them with their writing: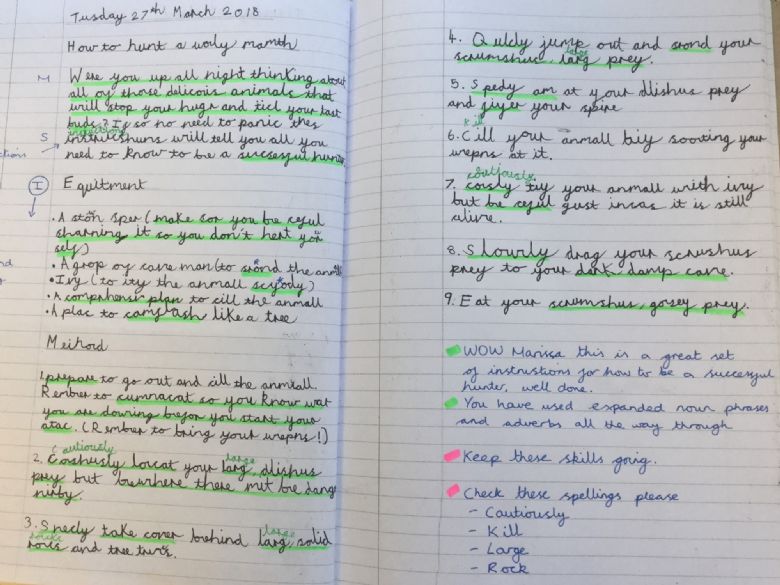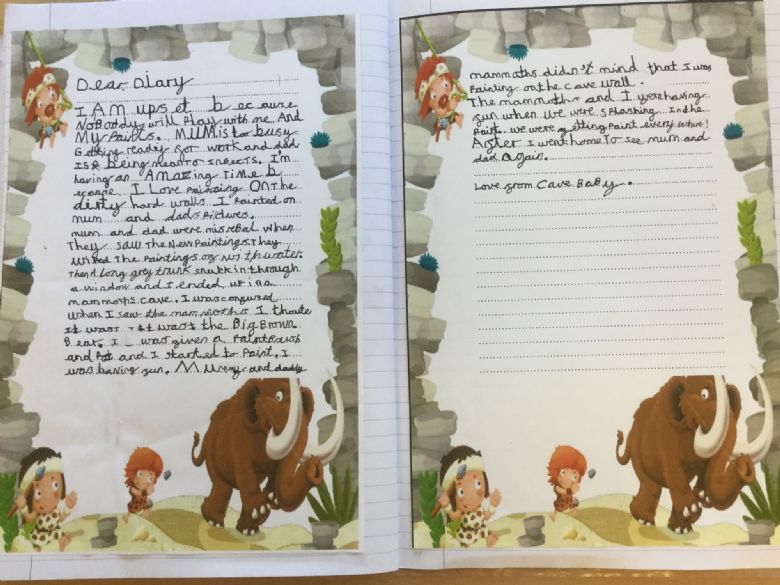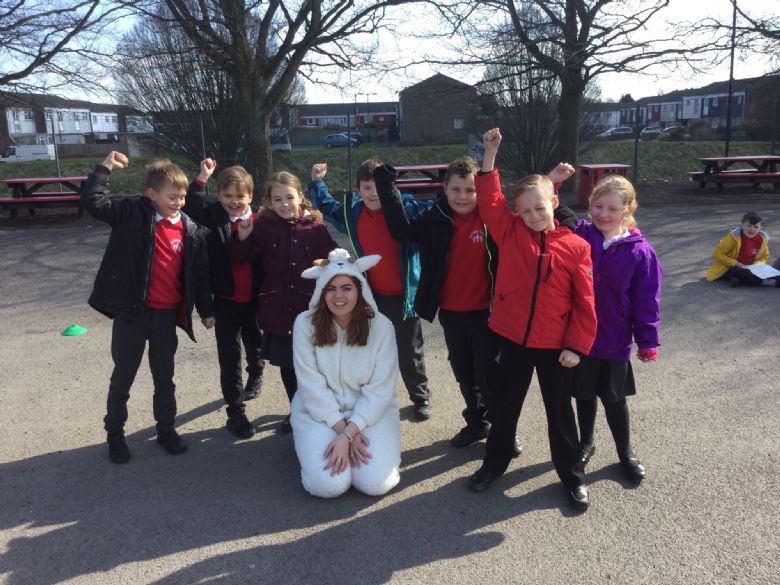 Year 3 have been learning how to use adverbs in their writing. Emily has used completed the missing adverbs in the text and she has also explained why she has made these choices: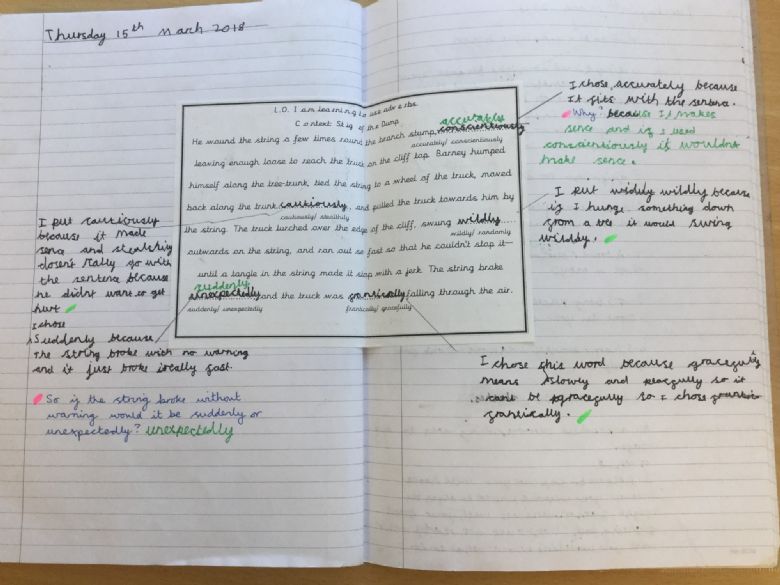 In Reading, Julian has been learning how to make predictions. Using what he has read, Julian has made great predictions about the character Stig from Stig of the Dump: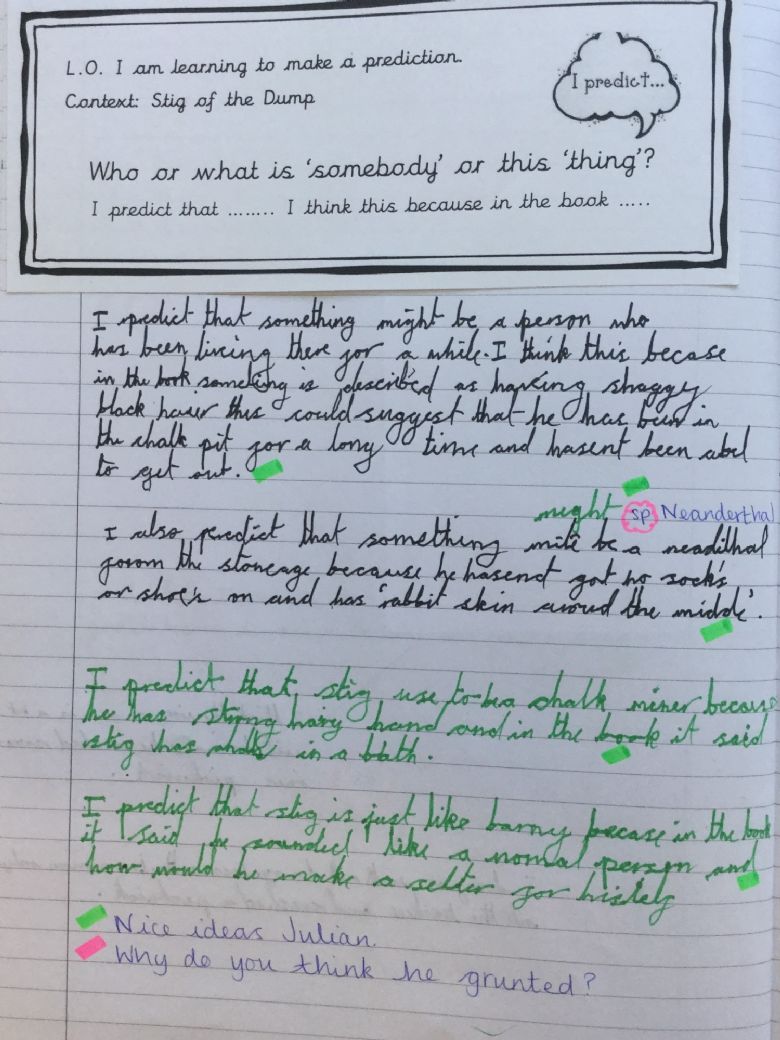 Our History topic this half term has been the Stone Age era and we fianlly went on our trip to Butser Farm. It was great to be outdoors, learning all about the lives of people during this time. We became archeologists, worked together to build a wattle fence and using lumps of chalk, leaves and charcoal, created our own artwork: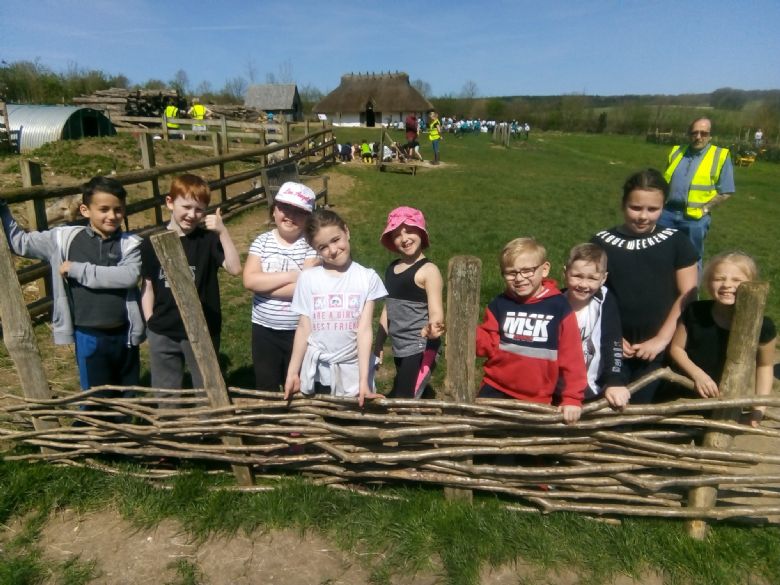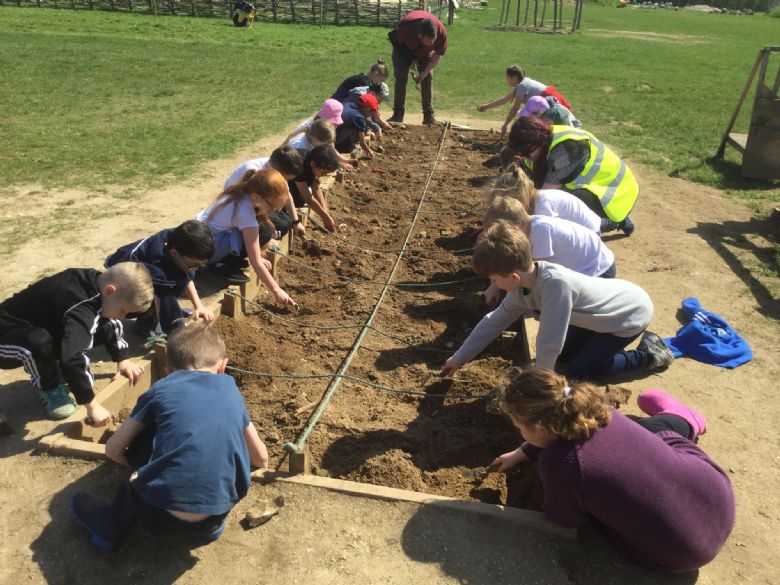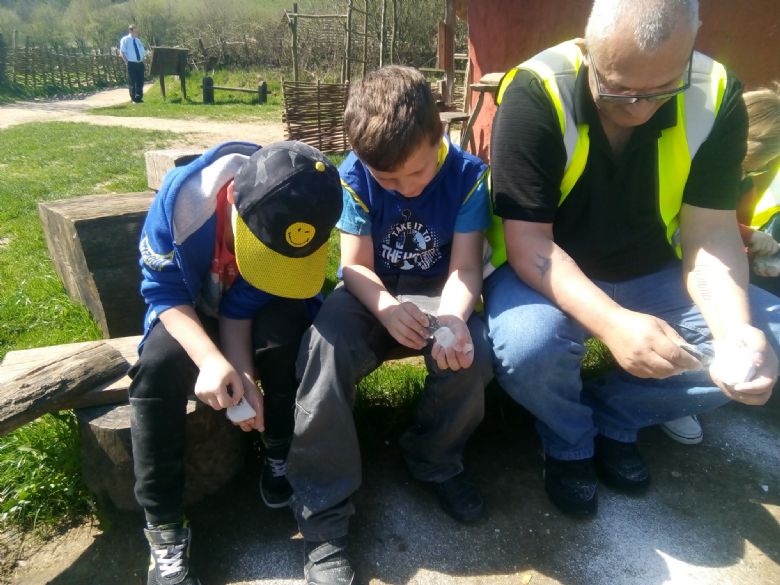 In Science, we have been exploring rocks and soil. Jake has collected soil and investigated what can be found in a sample of soil: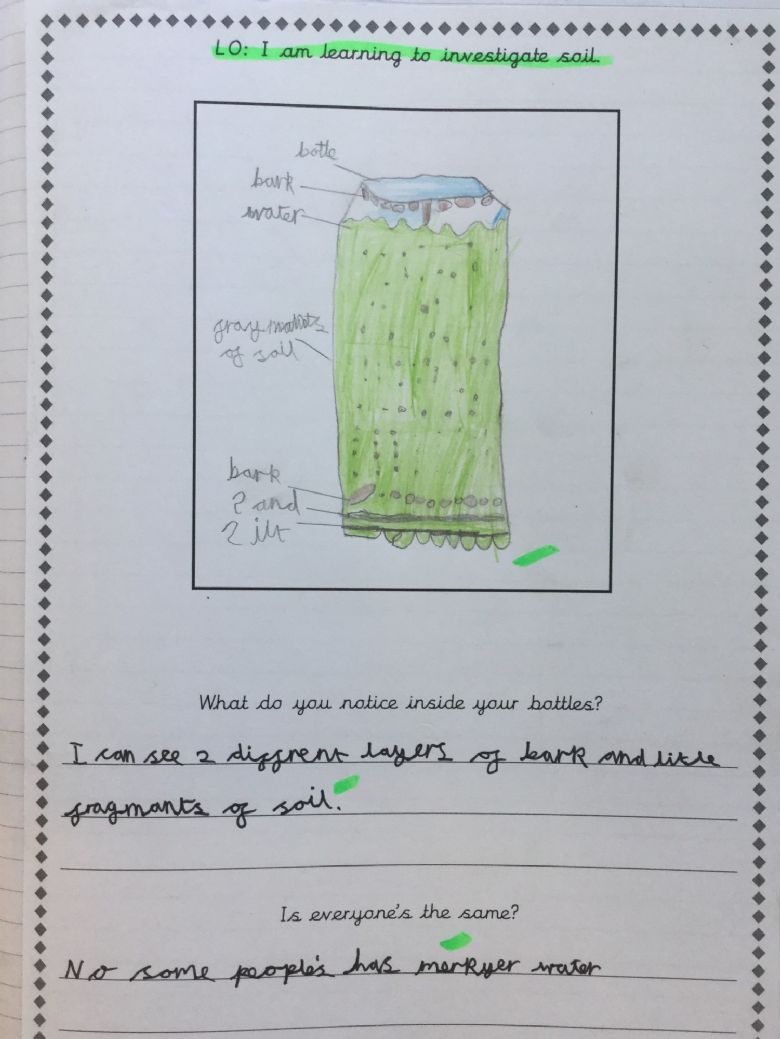 We also created our own fossils and they look great!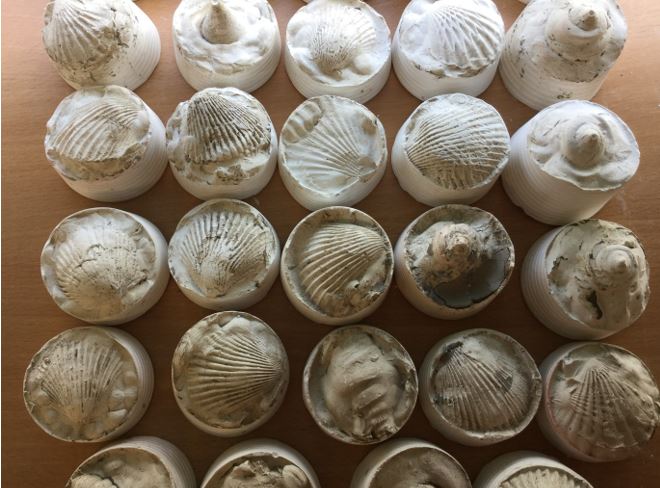 In Geography, Dominic did a fantastic job at using directional language to describe locations and he also learnt how to use a compass. The Year 3 children looked at the journey that they would be travelling in order to get to Butser Farm: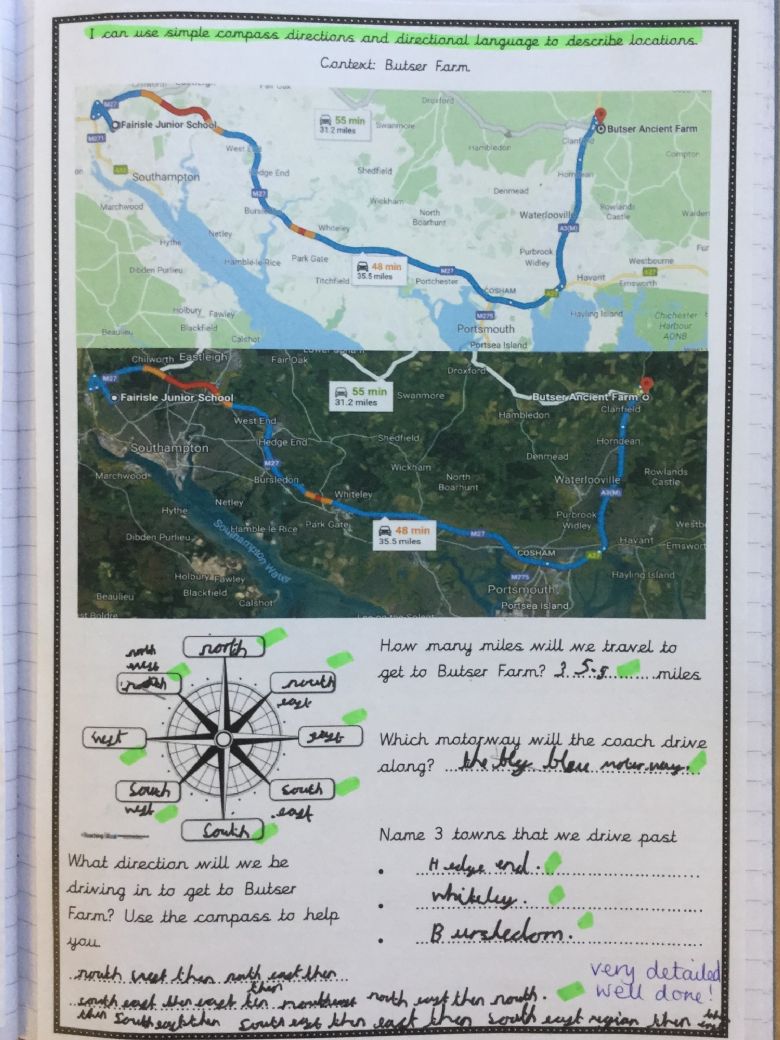 In RE, we have been learning all about the Hindu festival, Holi. Holi is a festival of colours celebrated each year. We held our own Holi festival on the playground and had lots of fun throwing paint at each other: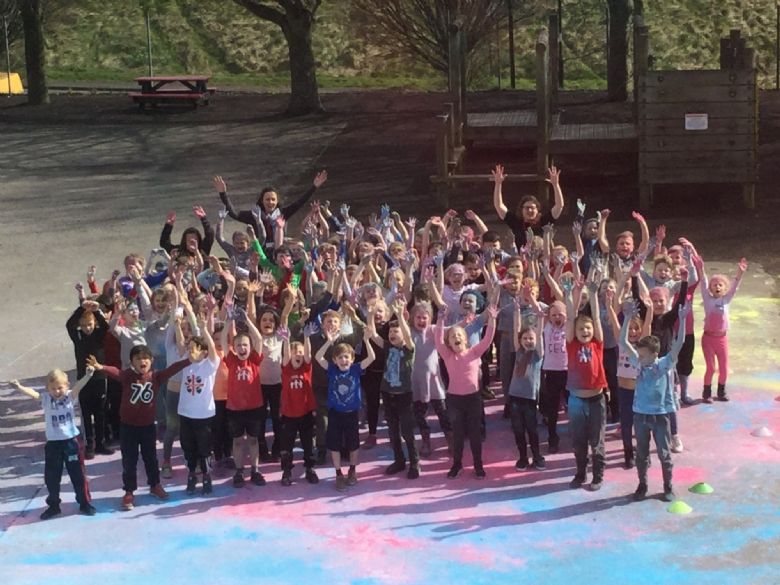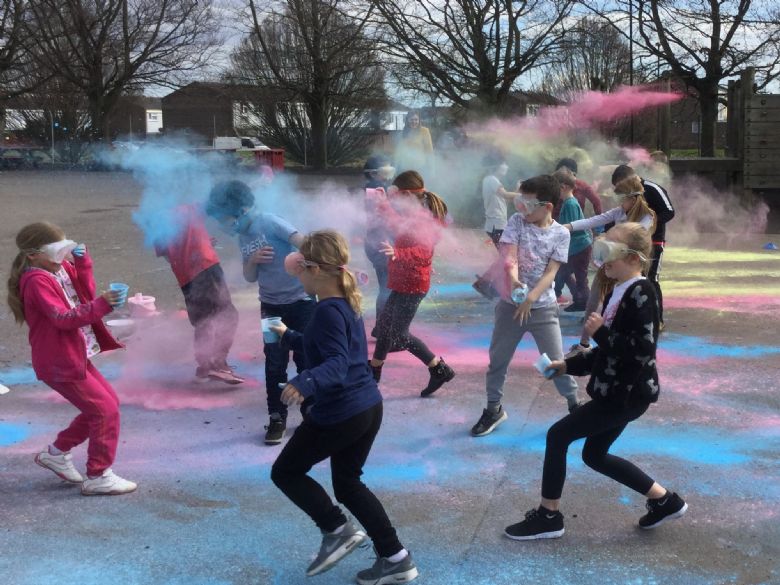 This half term in PSHE, we have explored how gender sterotyping affects our lives. Ellie-Louise did a wonderful job of creating a toy that does not gender stereotype and would appeal to both boys and girls: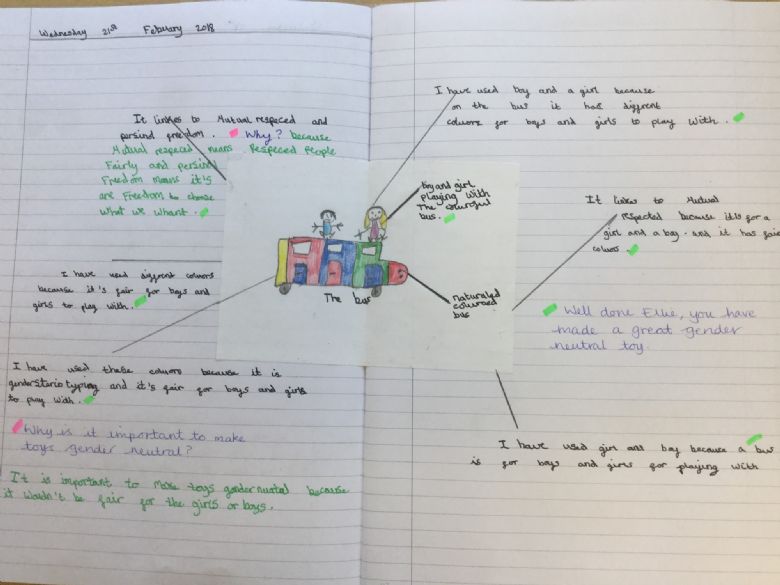 Our Year 3 children have learnt so much in Maths. They have spent time learning all about statistics and how to collect their own data and also how to present data in a pictogram.
Mrs Goodall's class collected data on the traffic along Lordshill Way: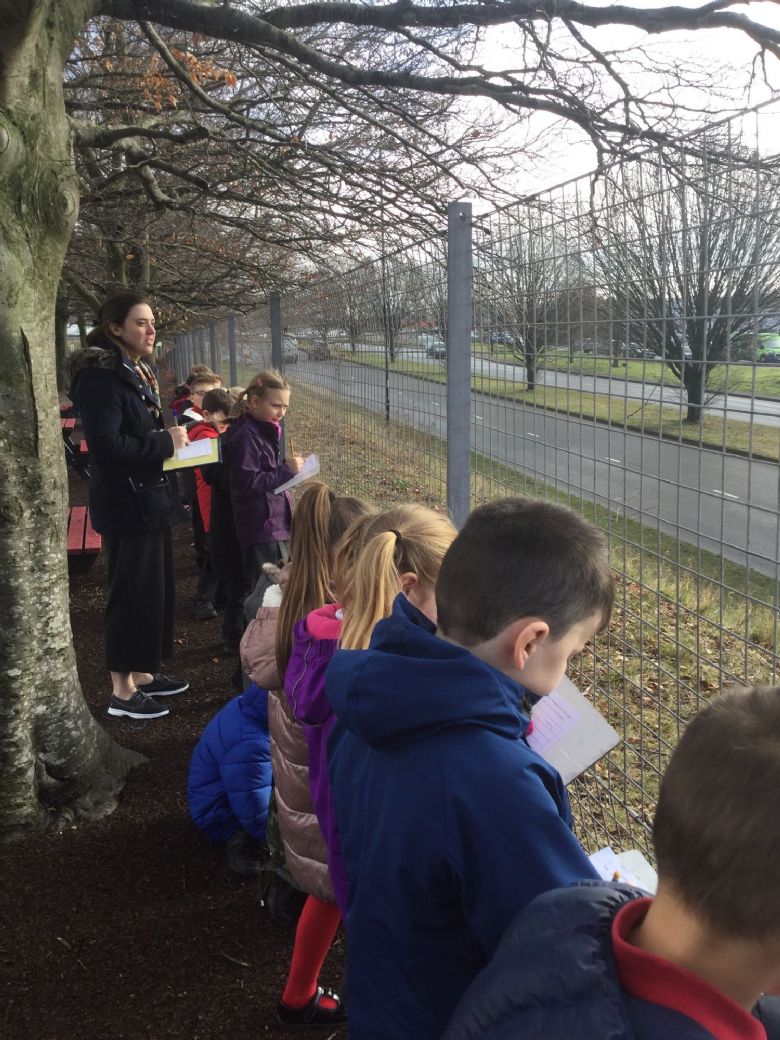 Marnie and Ella created a pictogram of the different colours of Skittles found in a packet: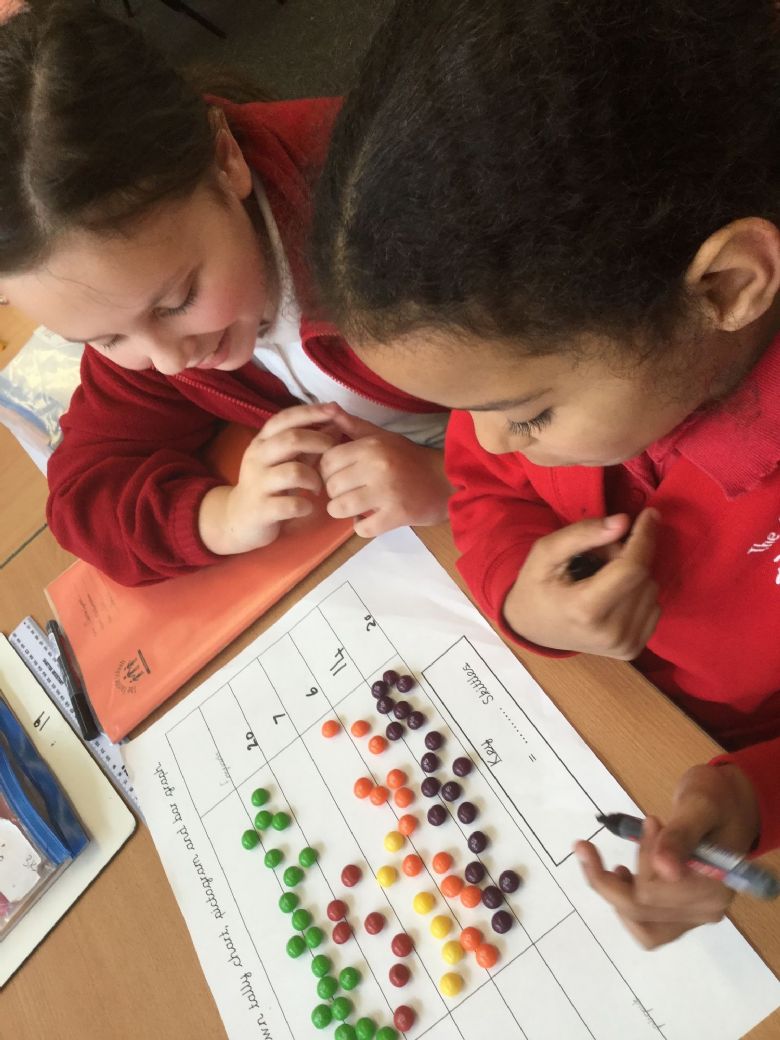 The Year 3 children have also explored Fractions. Eden and Bailey have been focusing on how to use what they have learnt to explain their mathematical understanding: