Spring 2
Spring 2 Curriculum Snapshot:
"We have loved our topic 'Rocking Through Time' as we have had the chance to learn about the three different eras of the Stone Age, the Bronze Age and the Iron Age. Our visit to Butser Farm was one of the best parts as we were able to experience how a Stone Age person would have lived, and also how archaeologists search for clues from the past. We had the chance to celebrate the Hindu festival Holi by throwing paint at each other in the playground - that was great fun!"
Daniel, Savannah, Olivia H and Jacob C (Year 3 Learning Leaders)
Our learning this half term revolved around our History topic 'Rocking Through Time'. Angel, Bobby, Izabela and AJ used pictures and other sources to help us all understand how the Stone Age people lived and the changes that occurred between the different eras: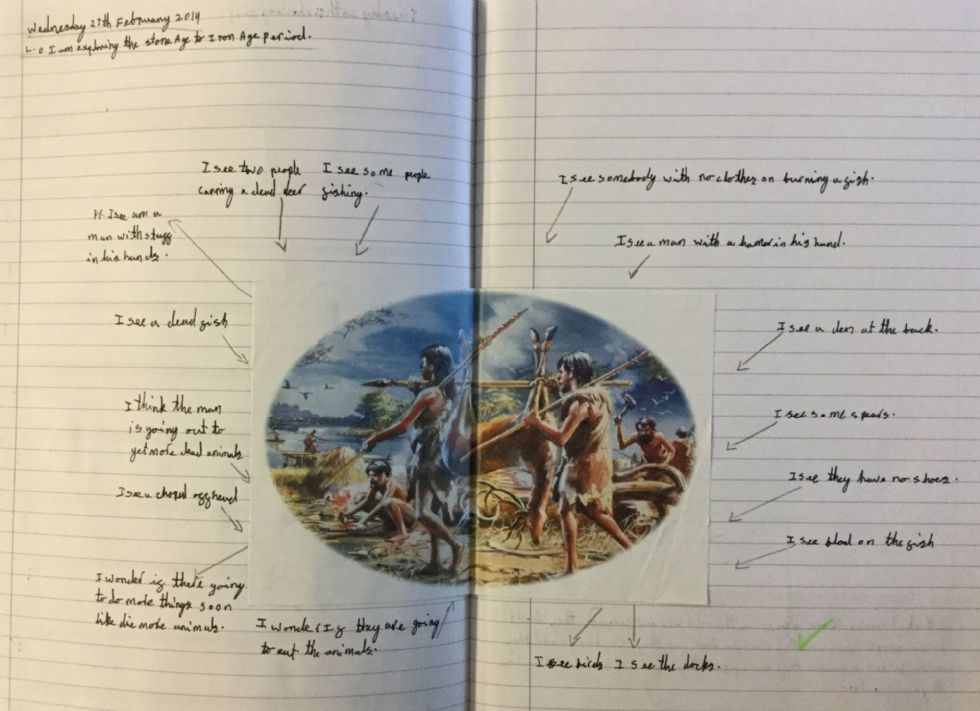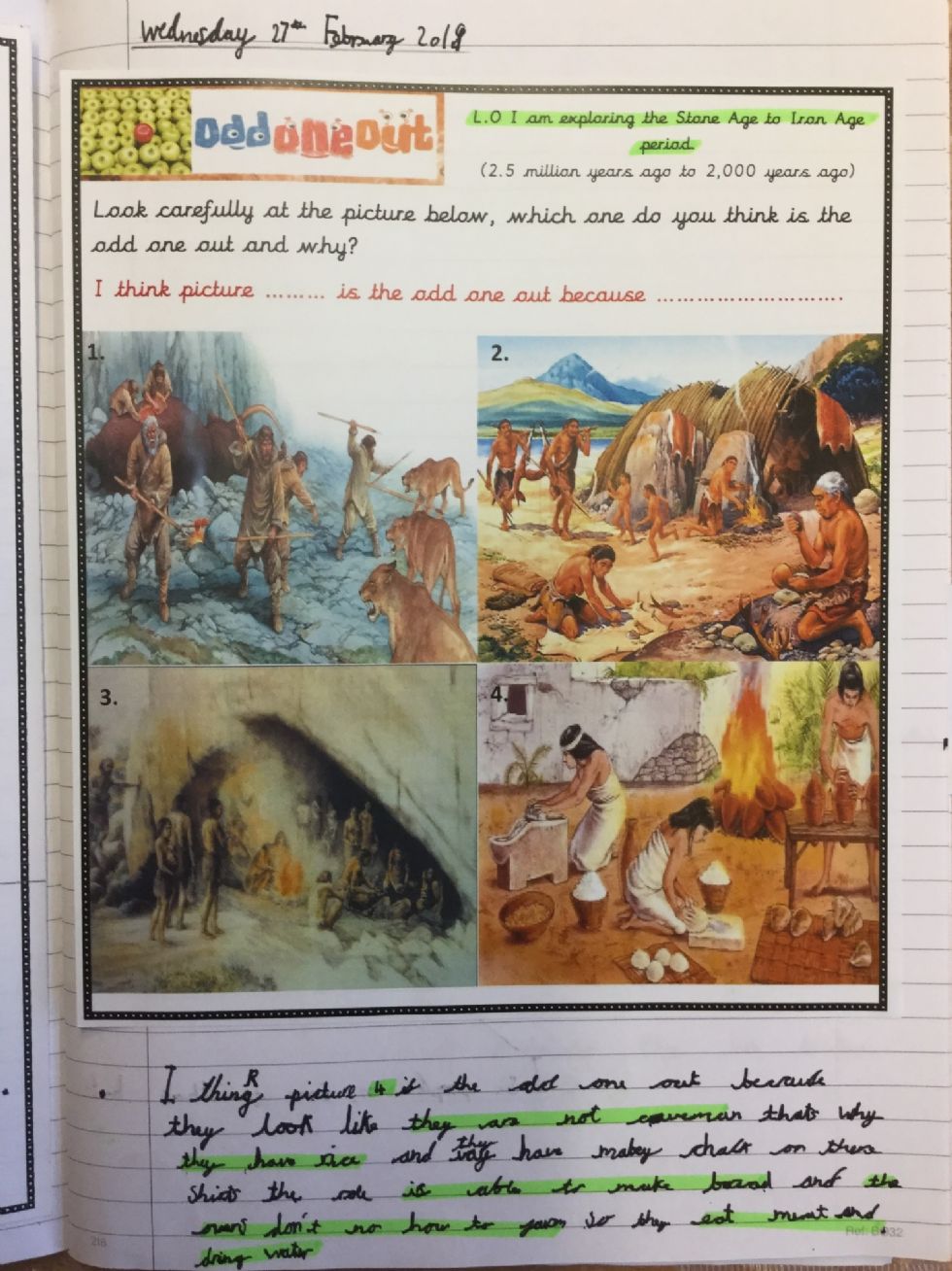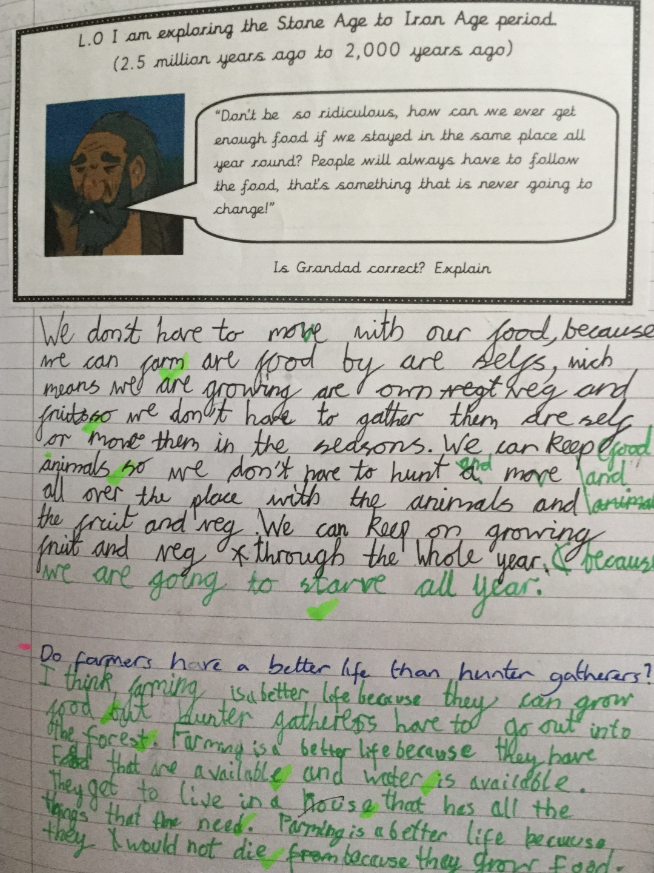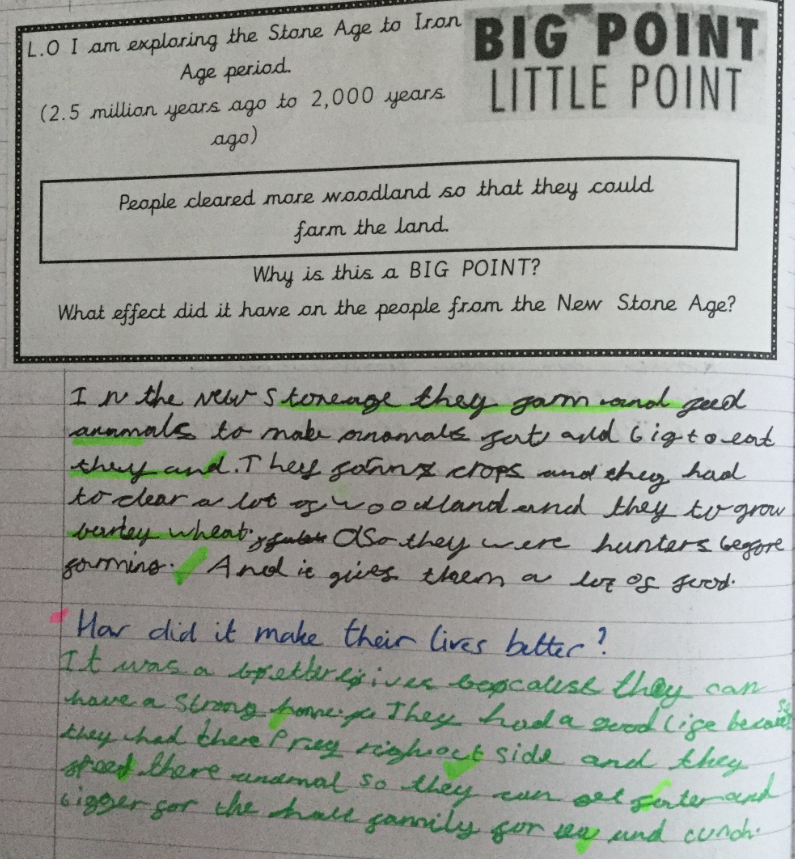 Milla, Amelia, Savannah, Jaiden, Oliver and Bailey were given different theories about how the Stone Age people got the stones to the site, which they discussed to either disprove or prove. The favourite theory was that they used rolling logs to shift the rocks!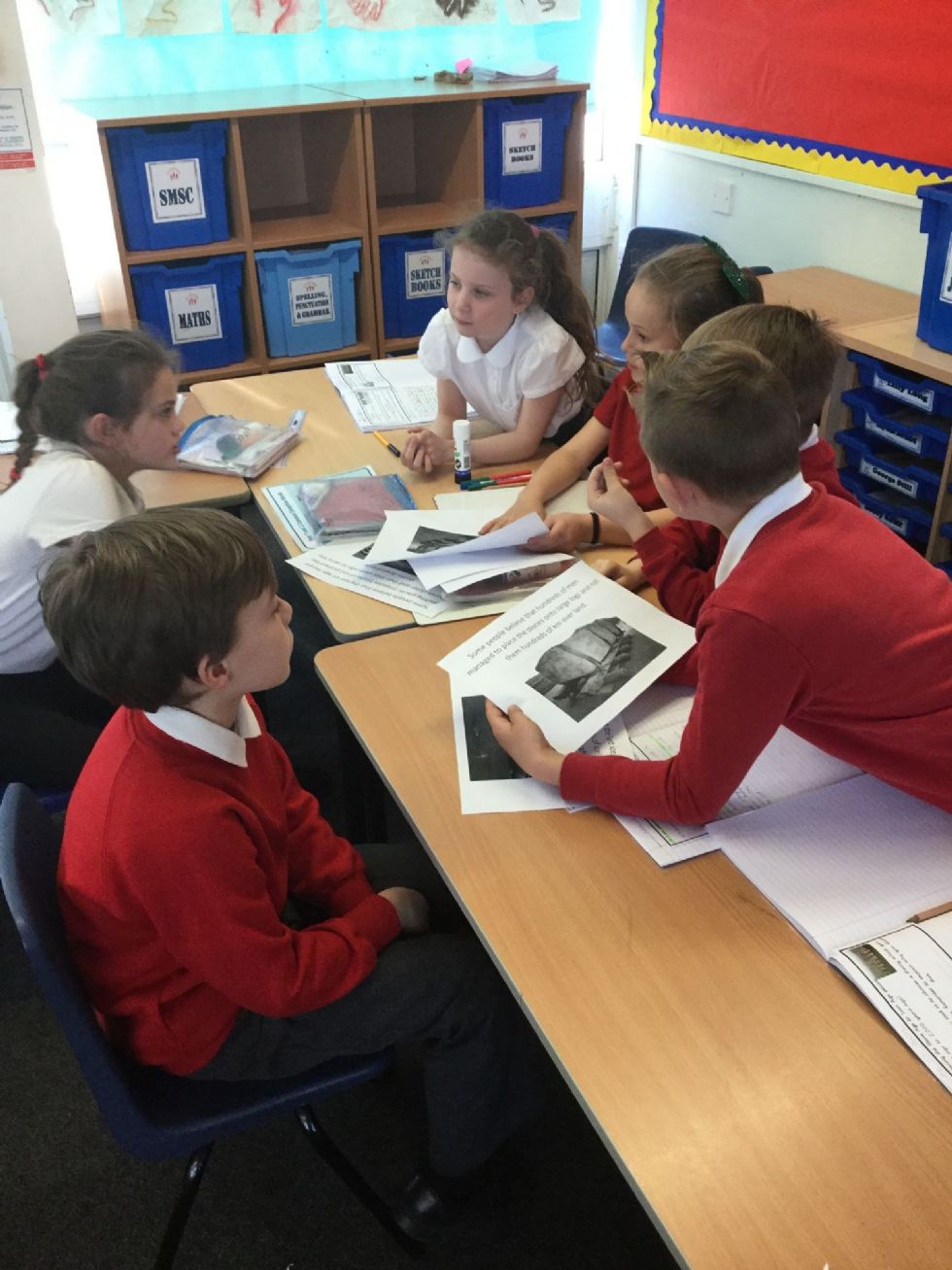 We created our own Stone Age cave paintings which we drew on the side of a table. We practised how to draw all of the different animals and hand prints first before creating our final piece. Below shows our class cave wall with all of our hands. We were all very pleased with the way they look together: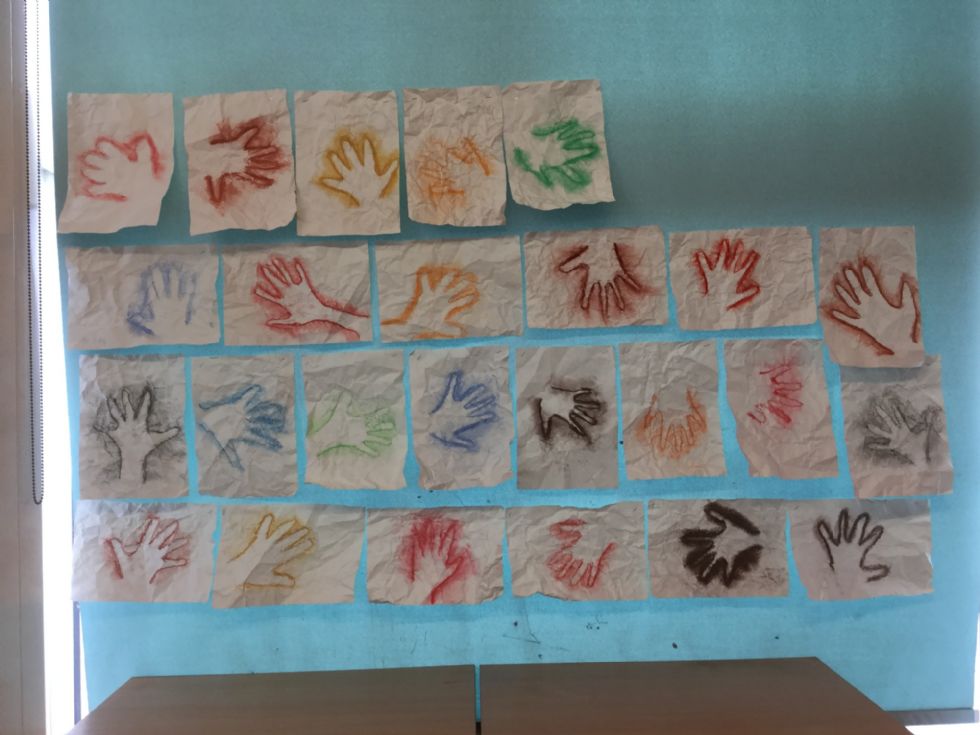 Jacob G, Charlie and Oliver did a great job creating their final cave painting. Can you spot any animals that might have been found during the Stone Age?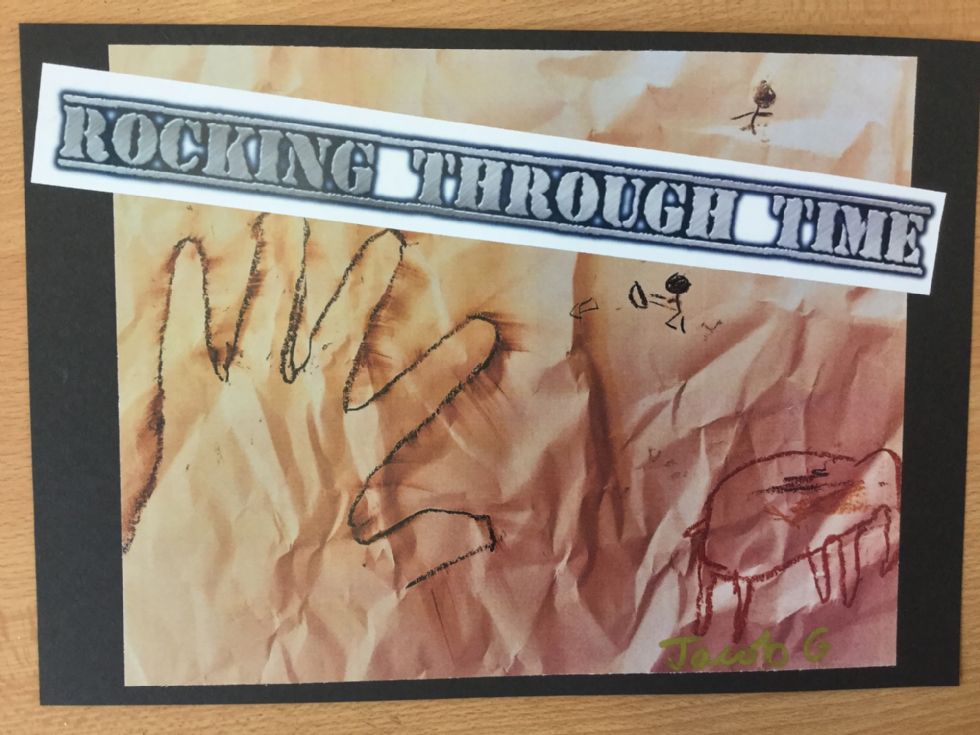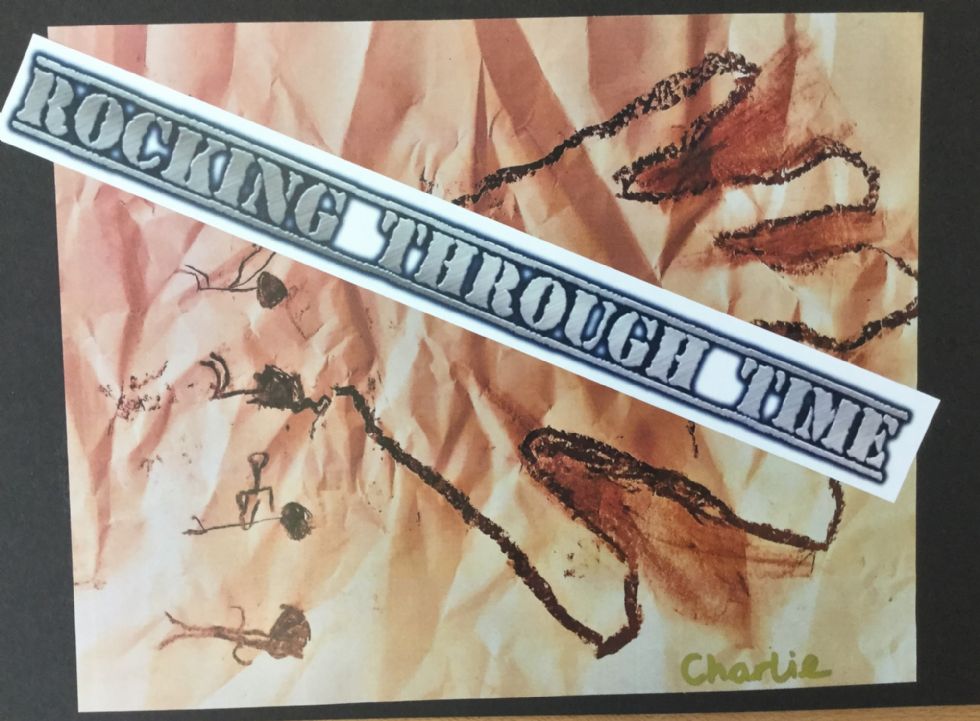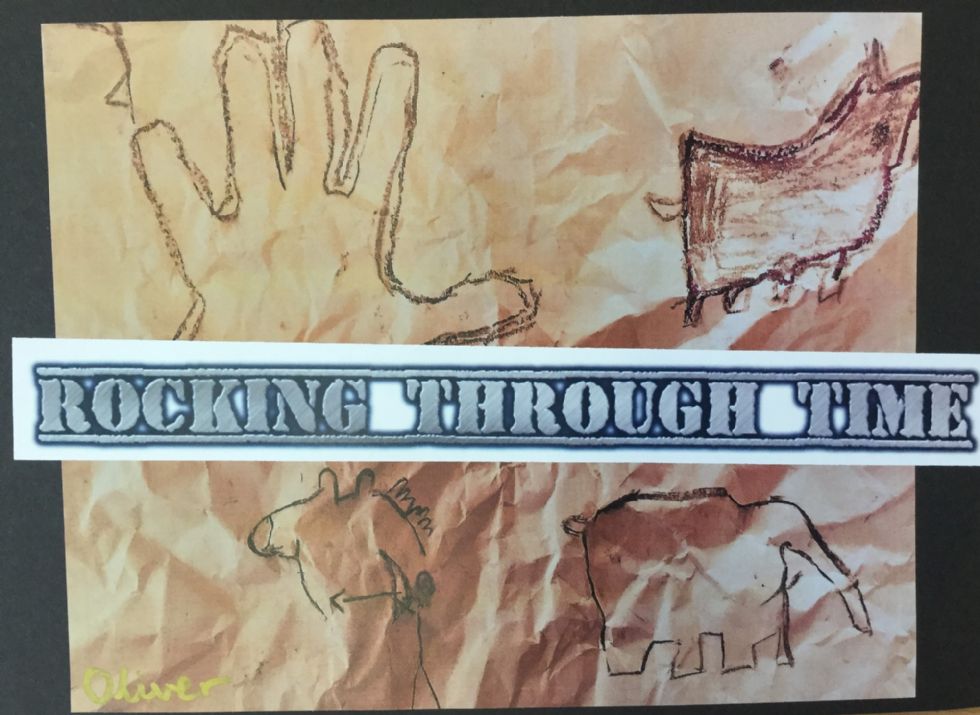 Year 3 visited Butser Farm, where we had a great day learning about the different eras. Graciella, Amy, Lily C and Sophie learned about how Stone Age people lived and made lots of different Stone Age items such as bracelets, rigs and sheep wool friendship bracelets: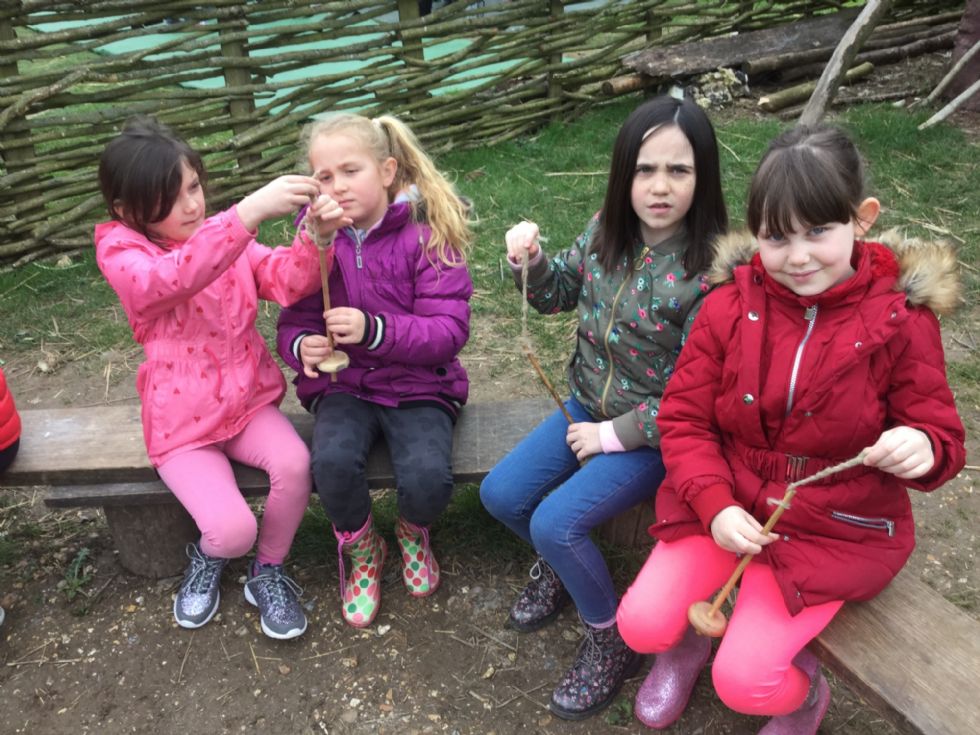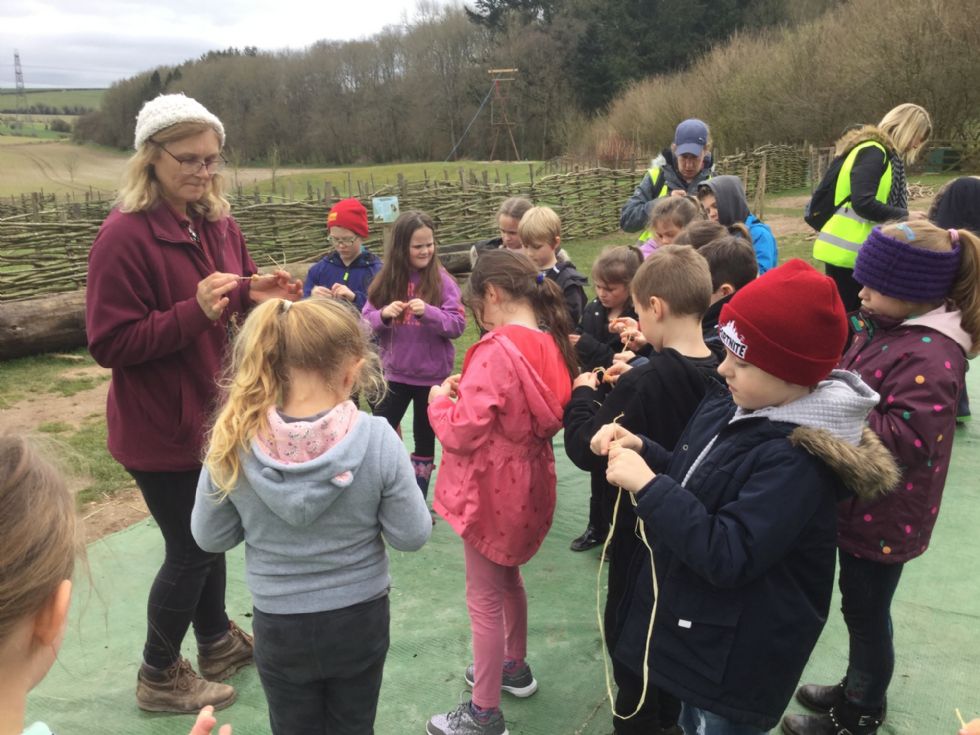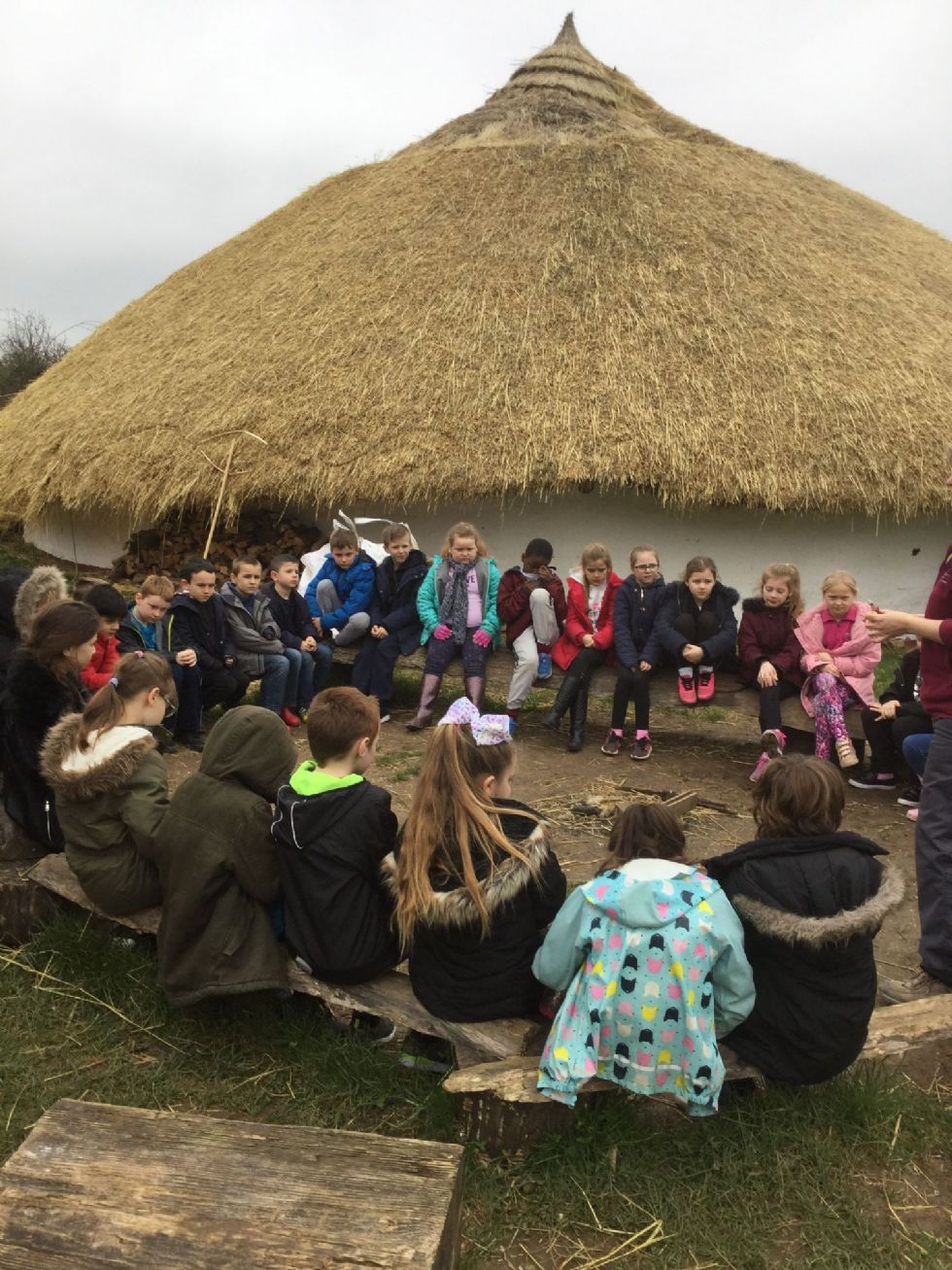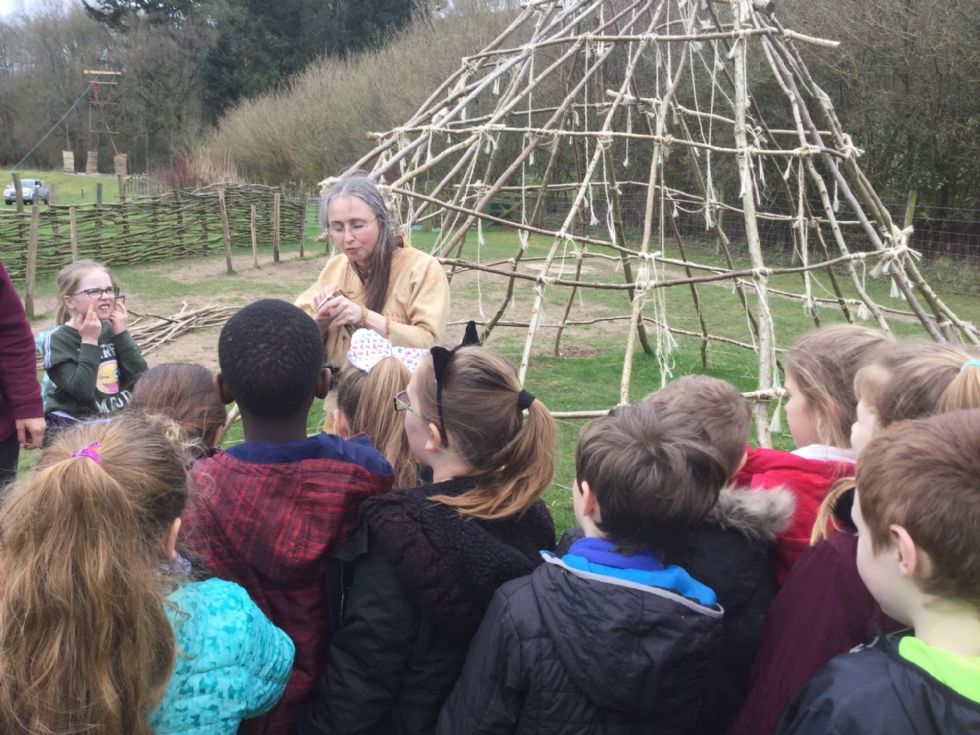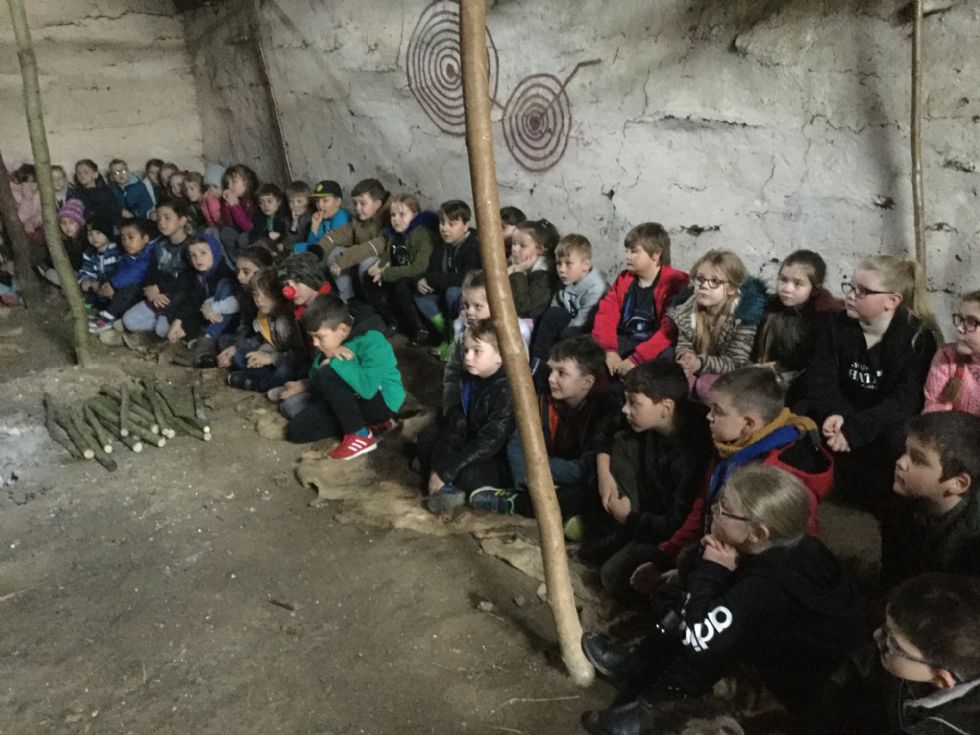 Our favourite activity was becoming an archaeologist for the day. Luke and Alex had the chance to dig for different Stone Age items and then try and identify them. We found all sorts of clues to the past, ranging from bones to small tools: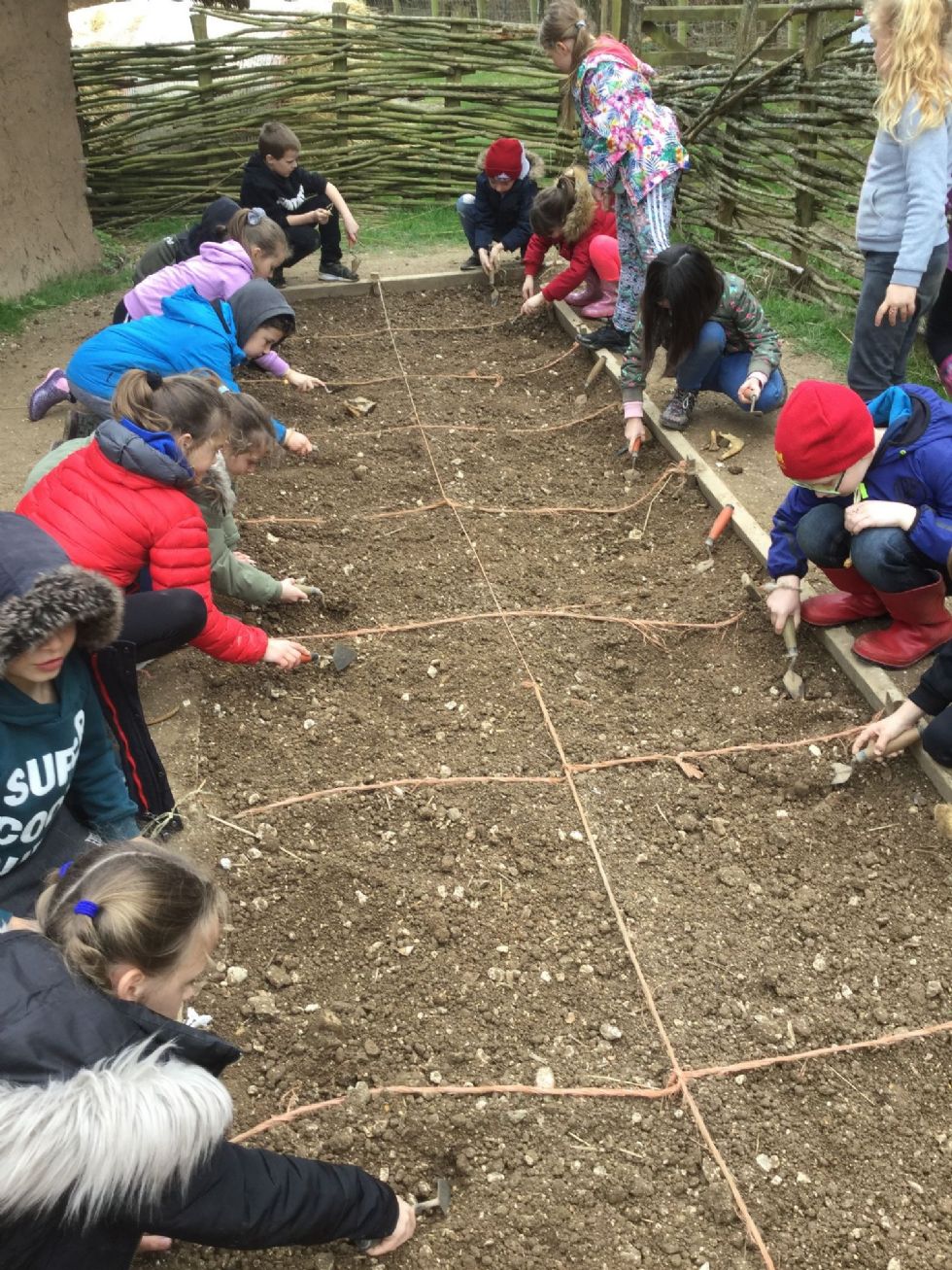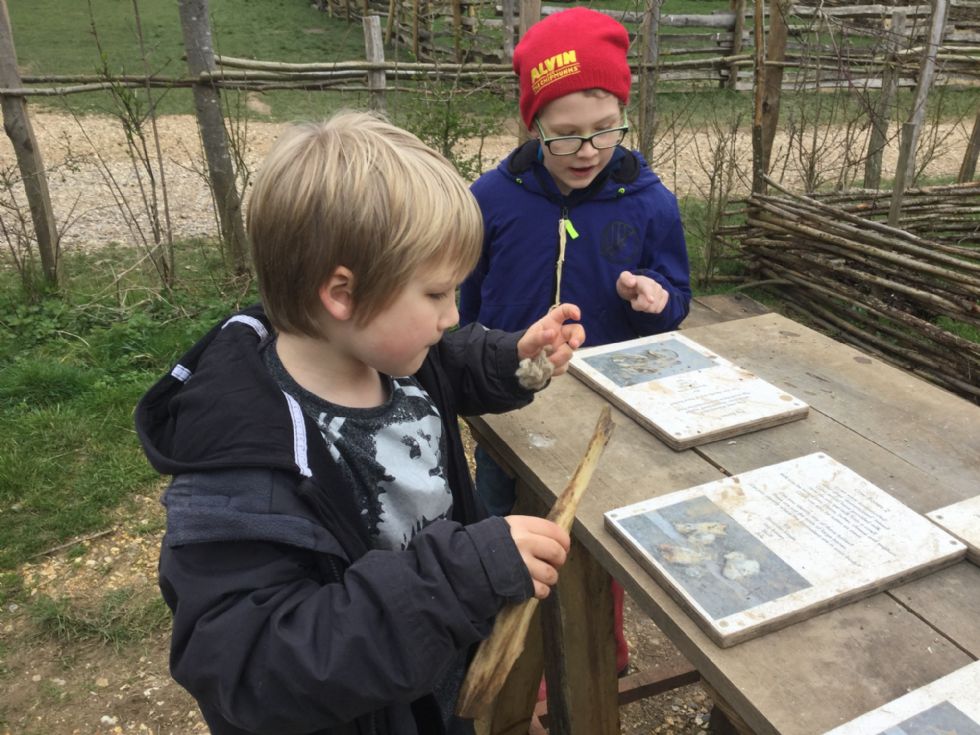 In English, Lily-Mae, Ronnie and Miley-May wrote about how to become a successful hunter during the Stone Age. Read their work carefully and see if you think you could be one too!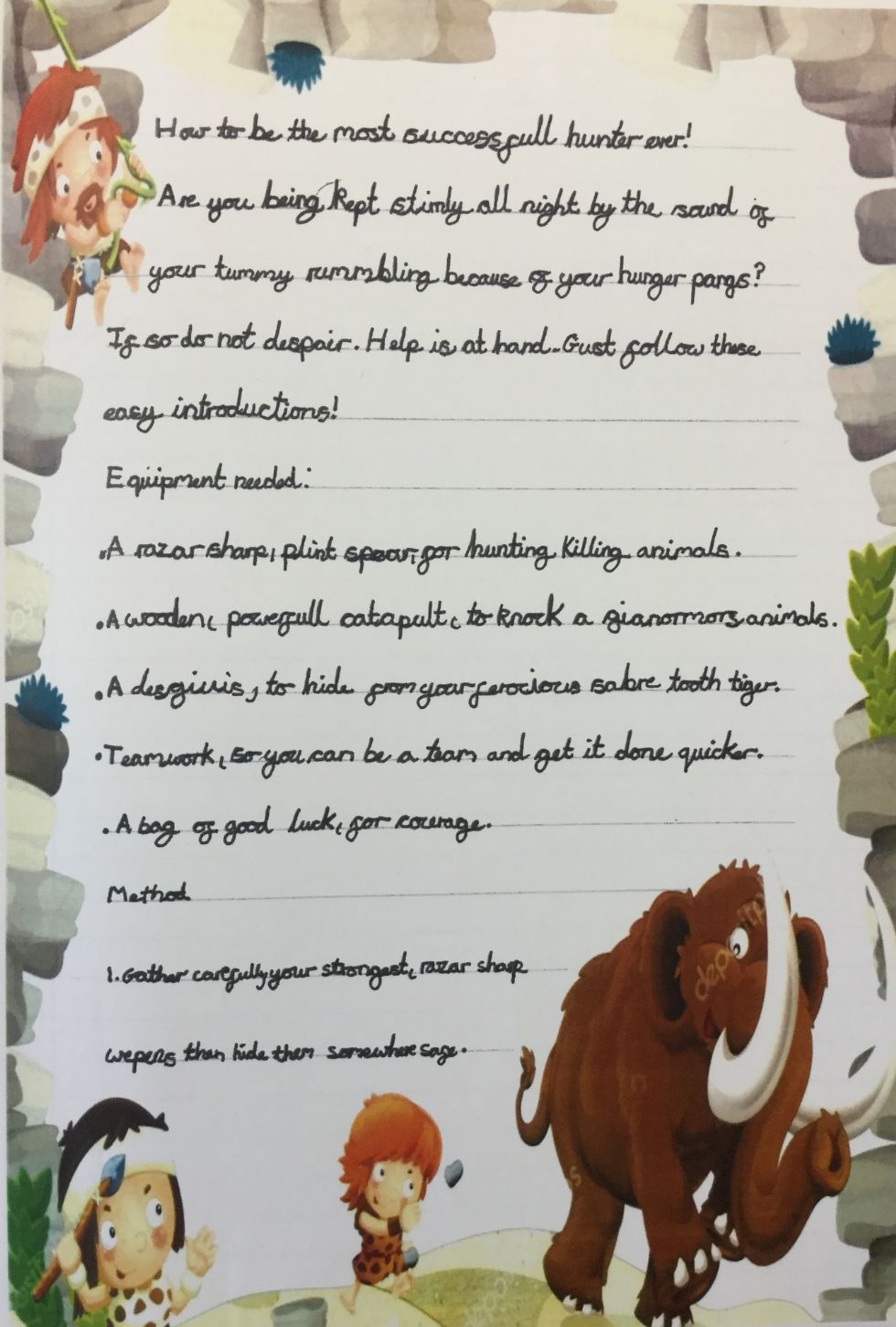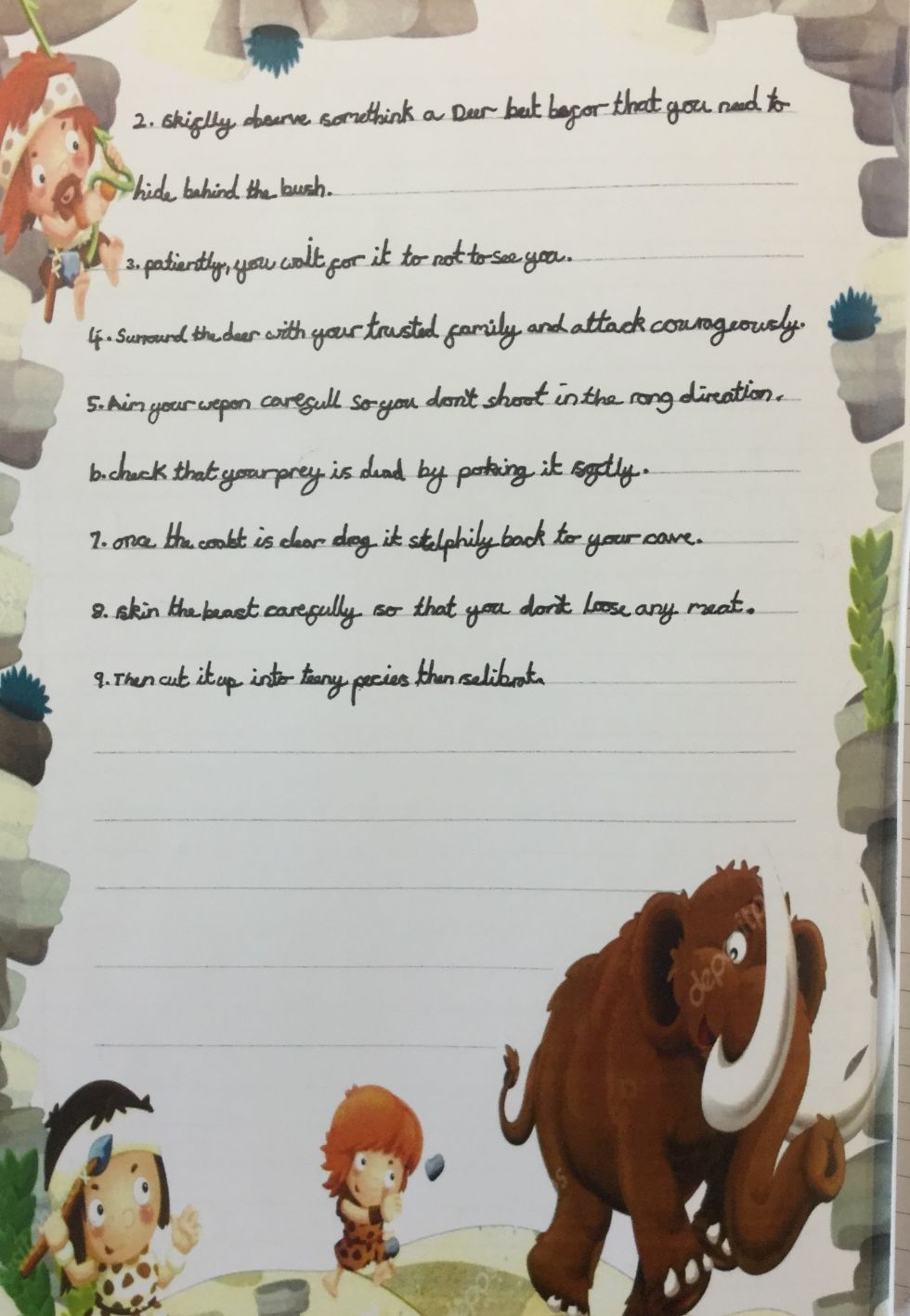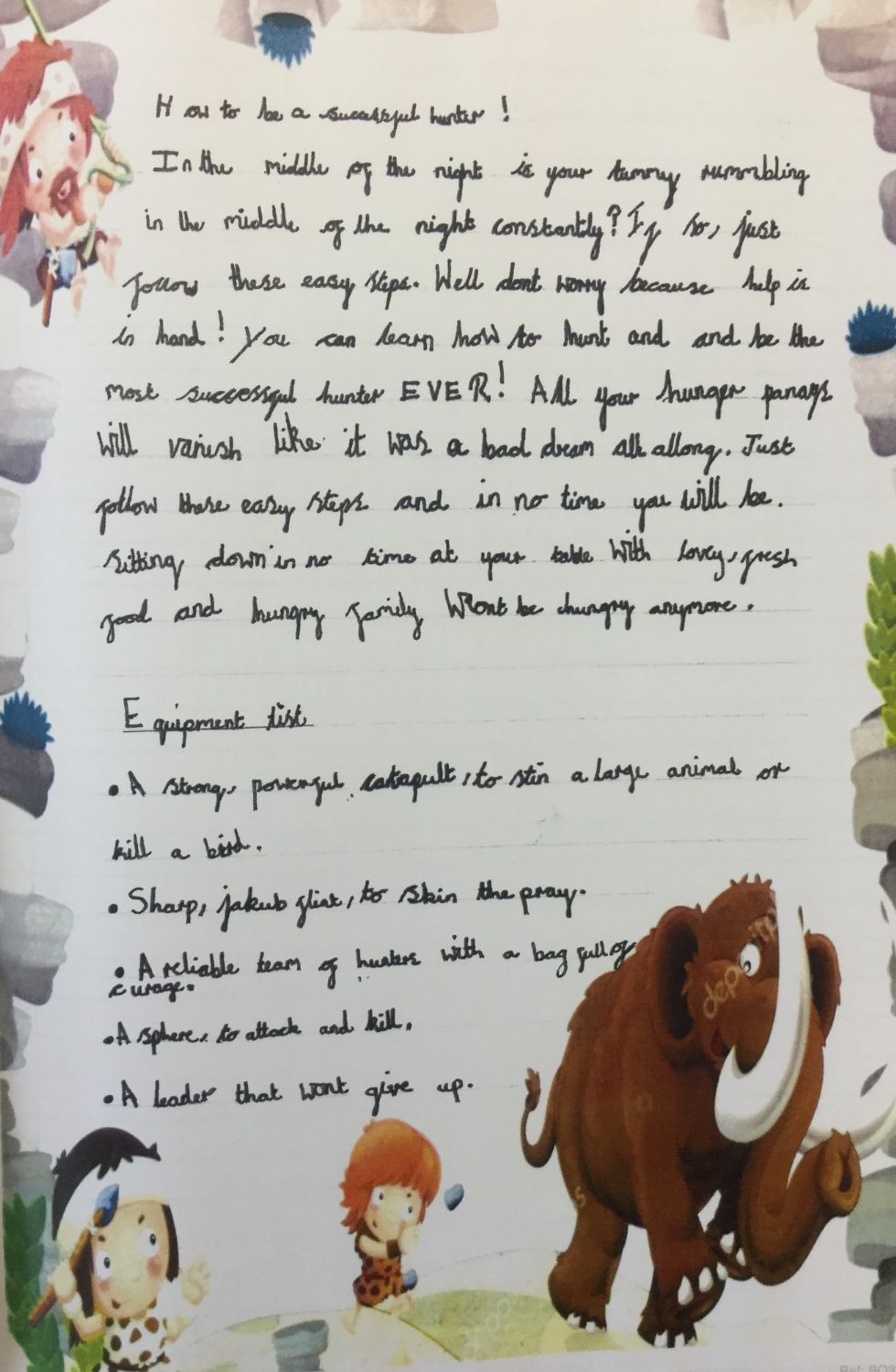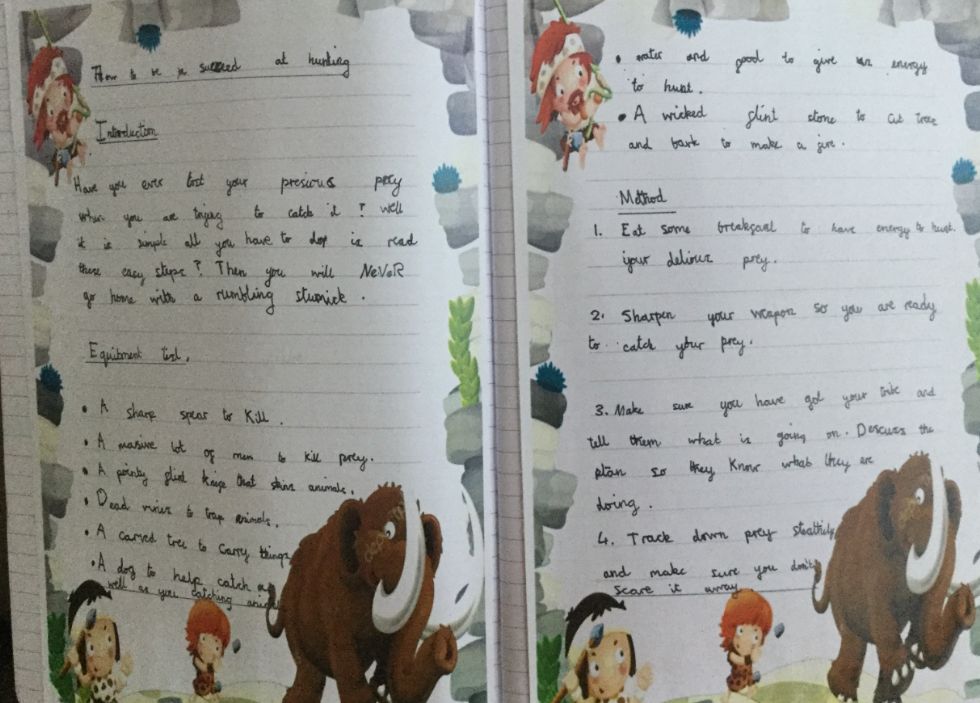 We have been reading Stig of the Dump by Clive King and Cave Baby as part of our History topic. Antoni, Siti, Kody, Ava, Peter, Tommy, Oliver and Amy retold the story of the Cave Baby by using actions and writing a story map so that they could rewrite their own version of it: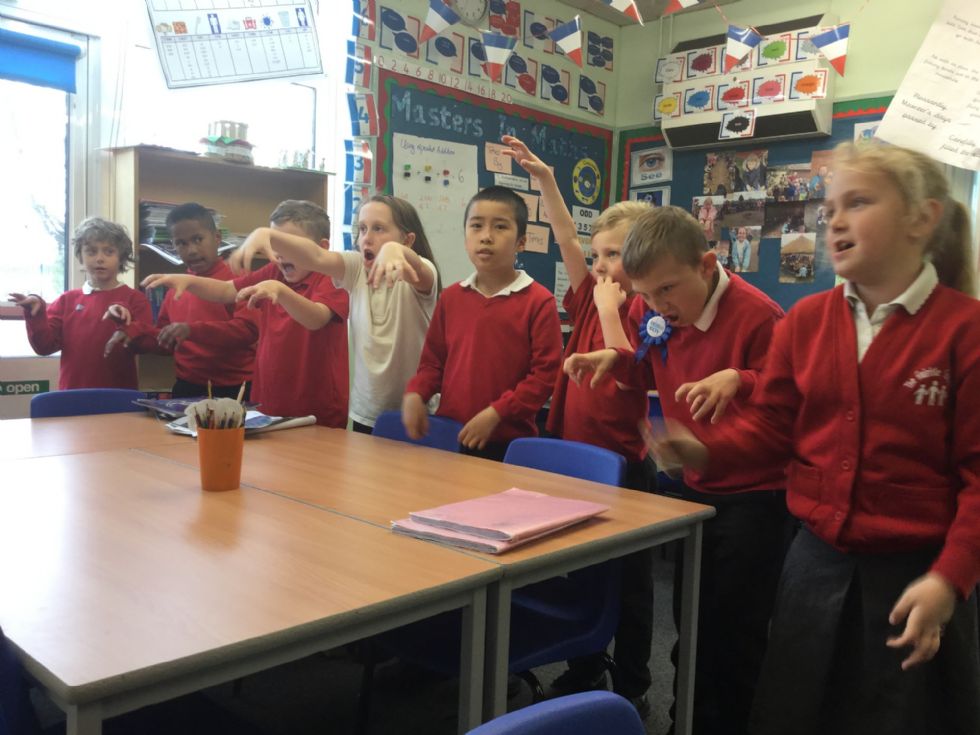 Madison completed a book warming and Jasmine, Ethan and Jack used the description of Stig's chalk pit den to draw what they thought it might look like: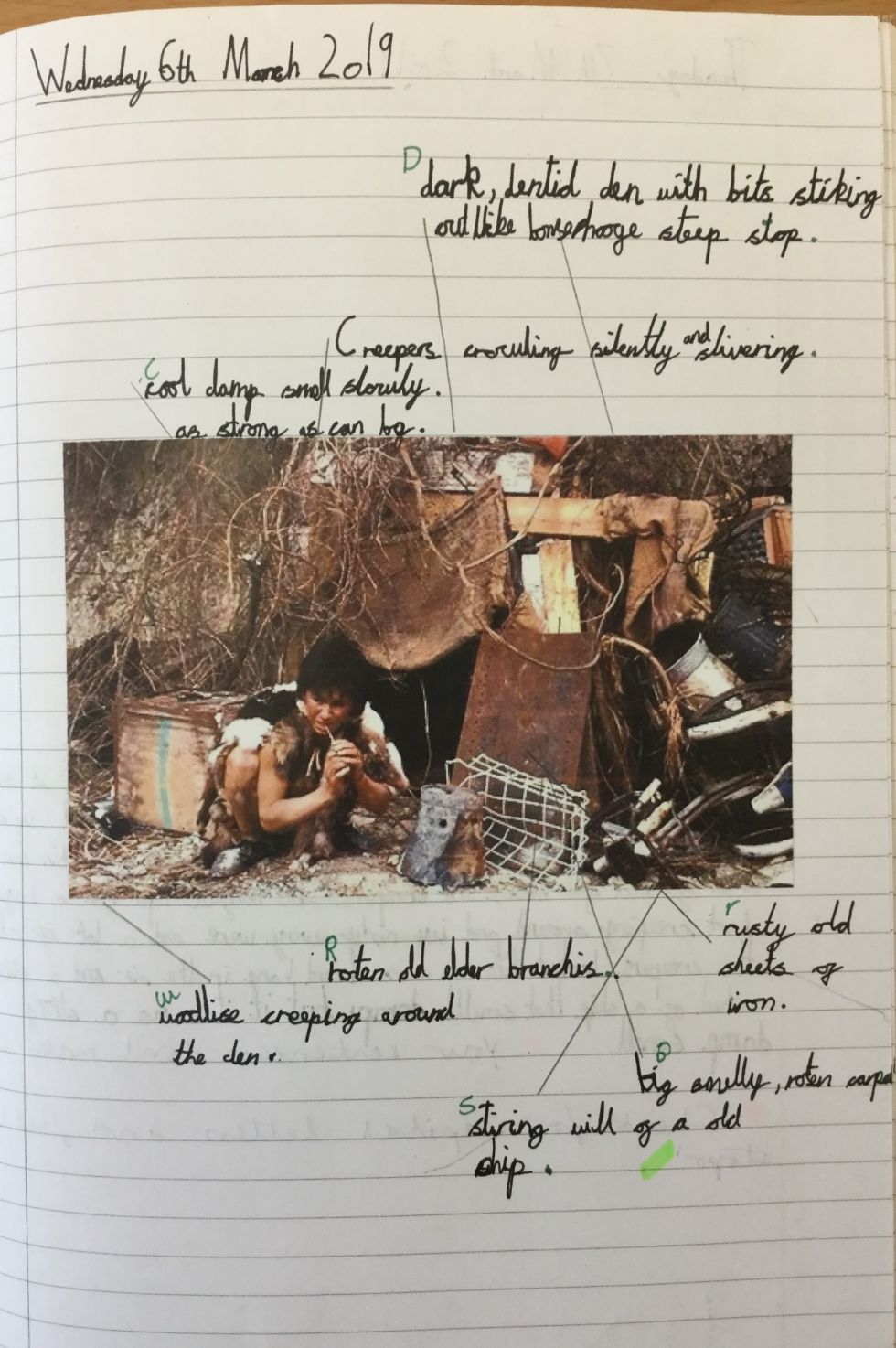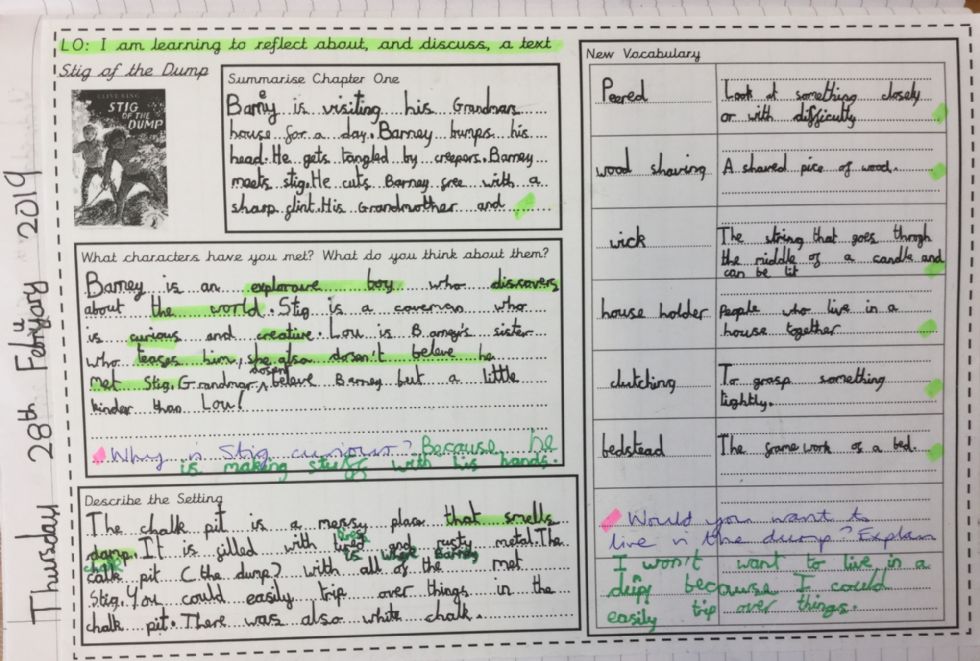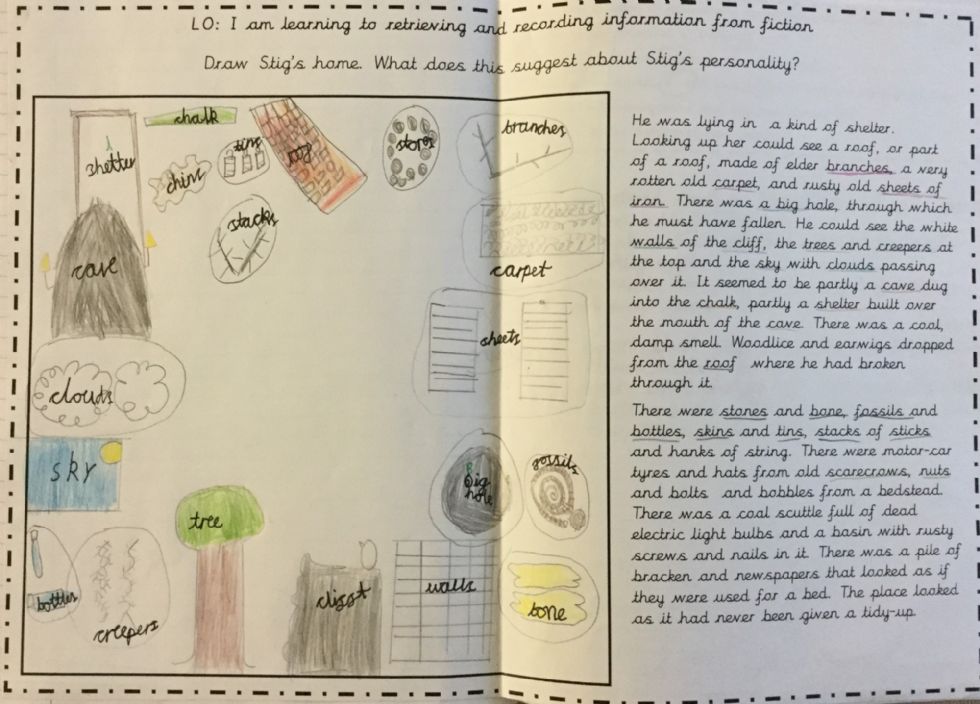 ​​​​​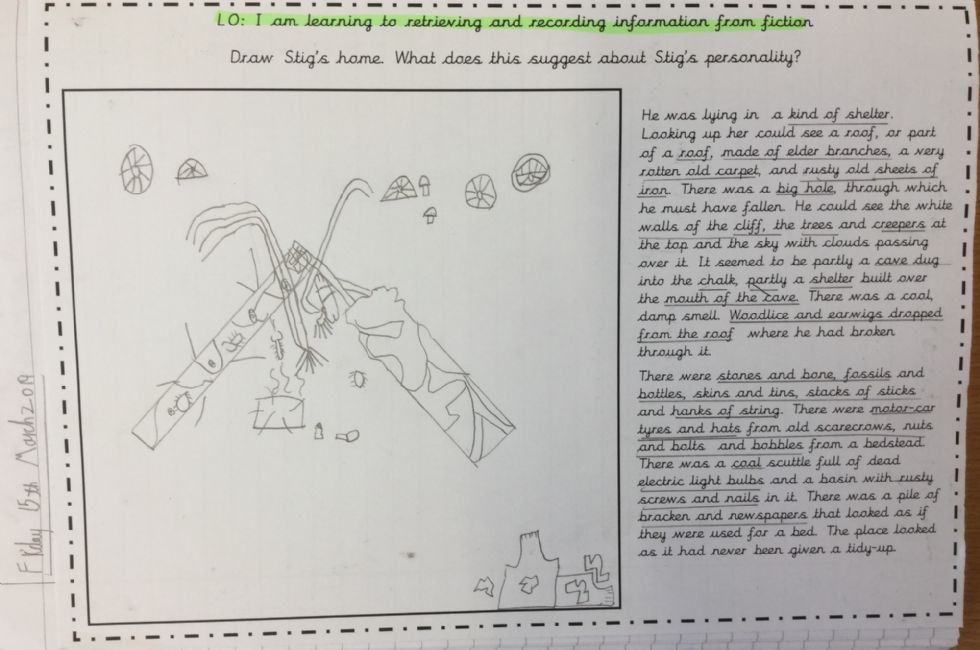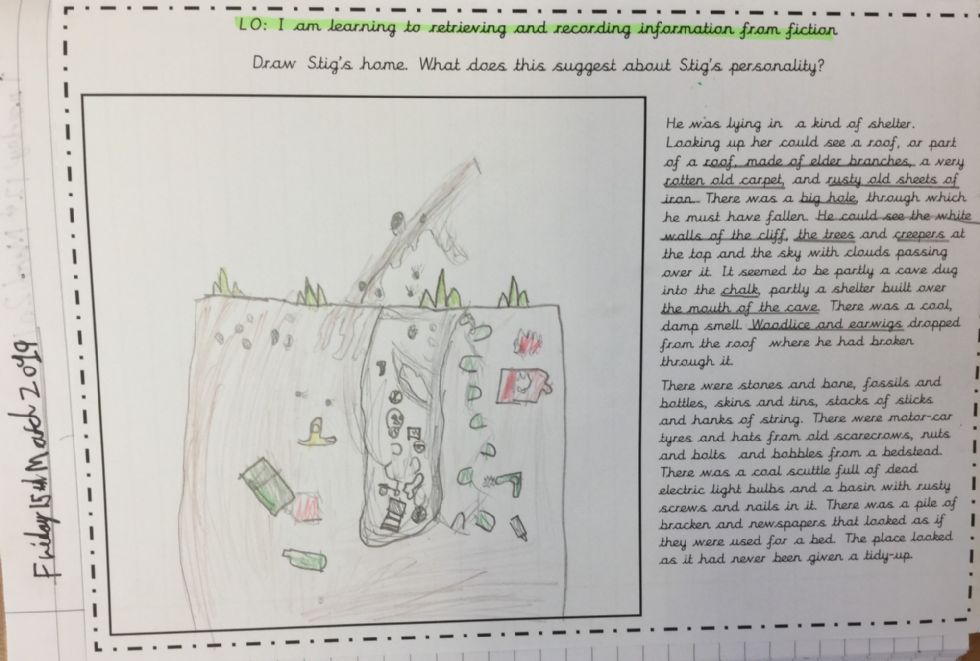 Lilly L used these pictures to help her write a paragraph about what she thought Stig's home looked like: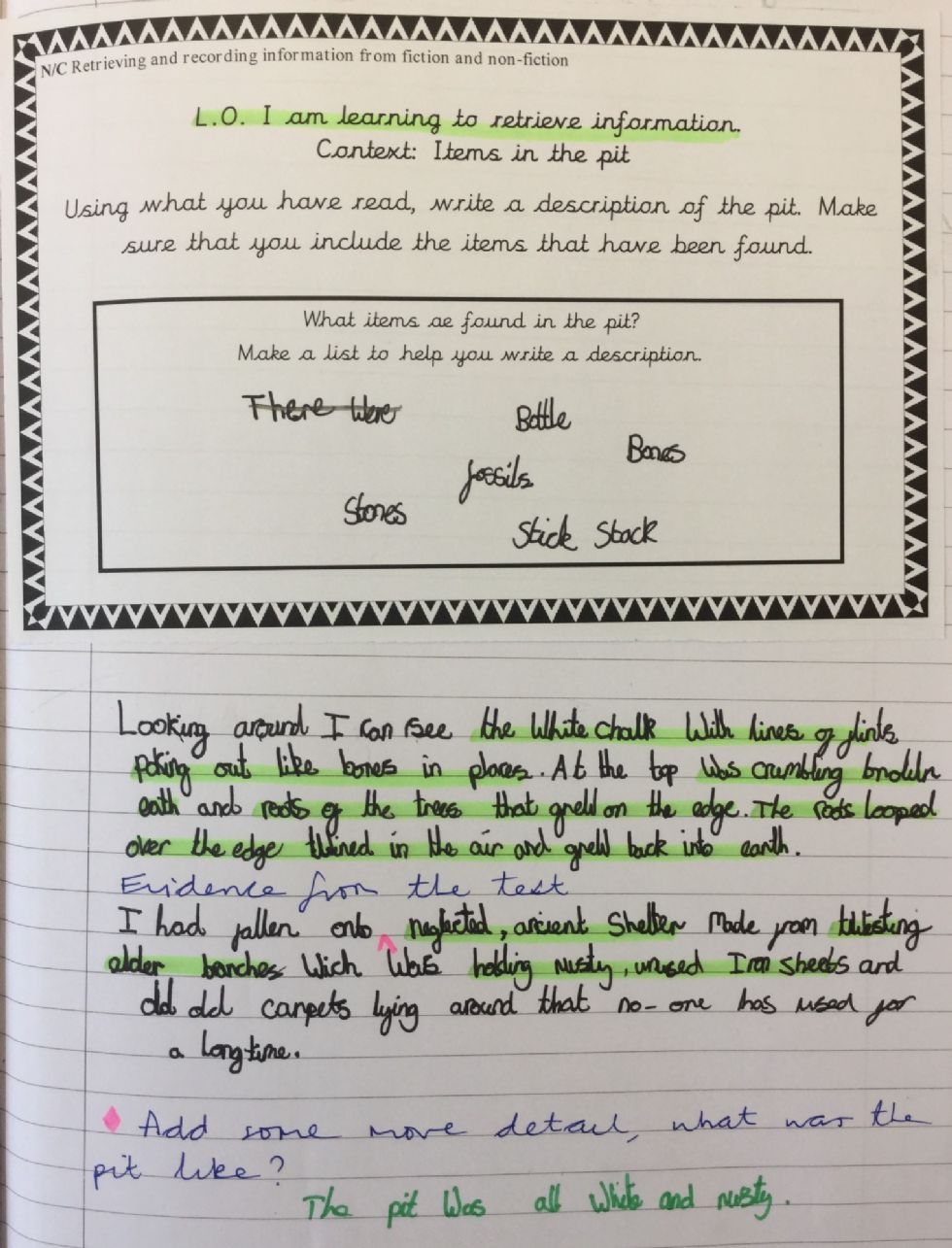 Izabela used the Shirt Machine to help her understand explanation texts. She watched the clip and then thought carefully about what she knew and what she wanted to find out: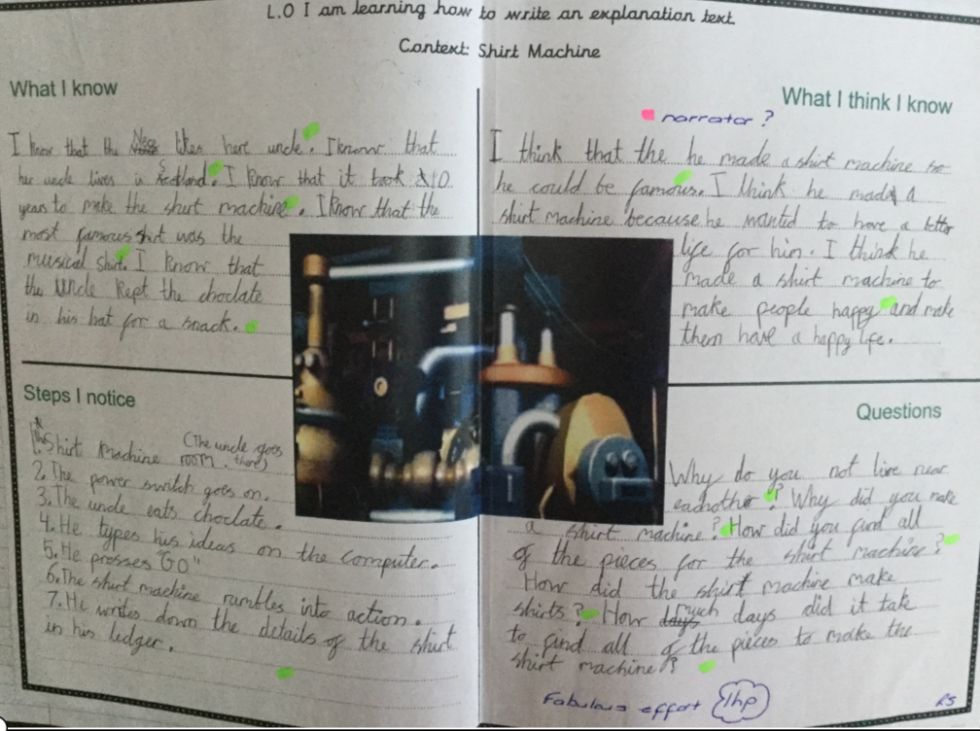 Our topic this half term for science was rocks. Lilly L, Bobby and Ronnie looked carefully at different rocks and learned the 3 different types of rock that can be found. They then investigated which rocks were hard or soft by using the scratch test: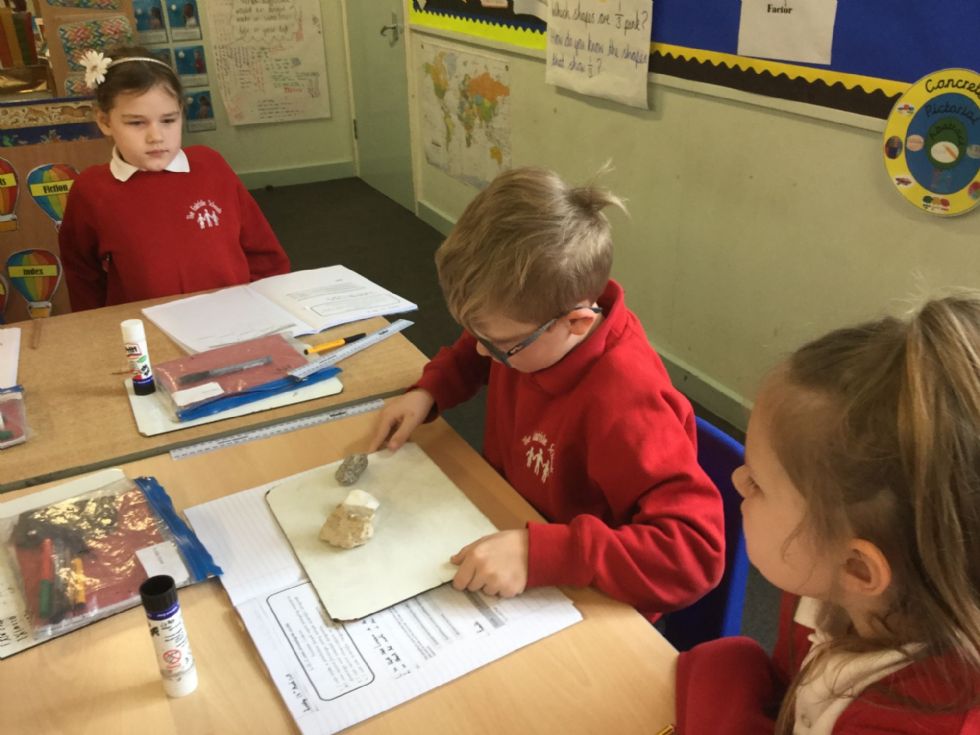 Ben sorted the different scientific vocabulary and found the definitions of the rock words: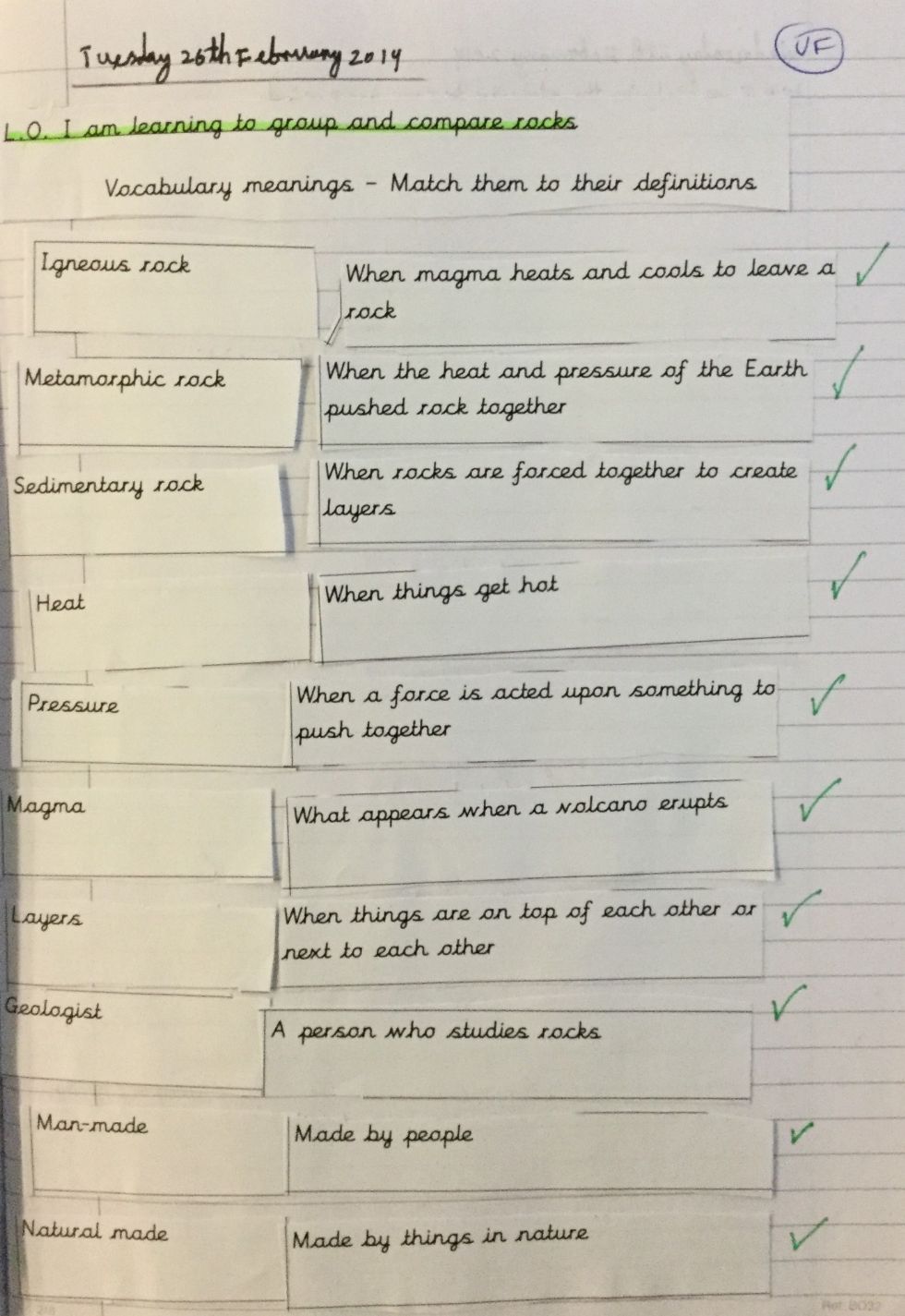 Jayden and Dylan predicted which rocks they thought would be the hardest and softest and recorded their results for the test that they conducted: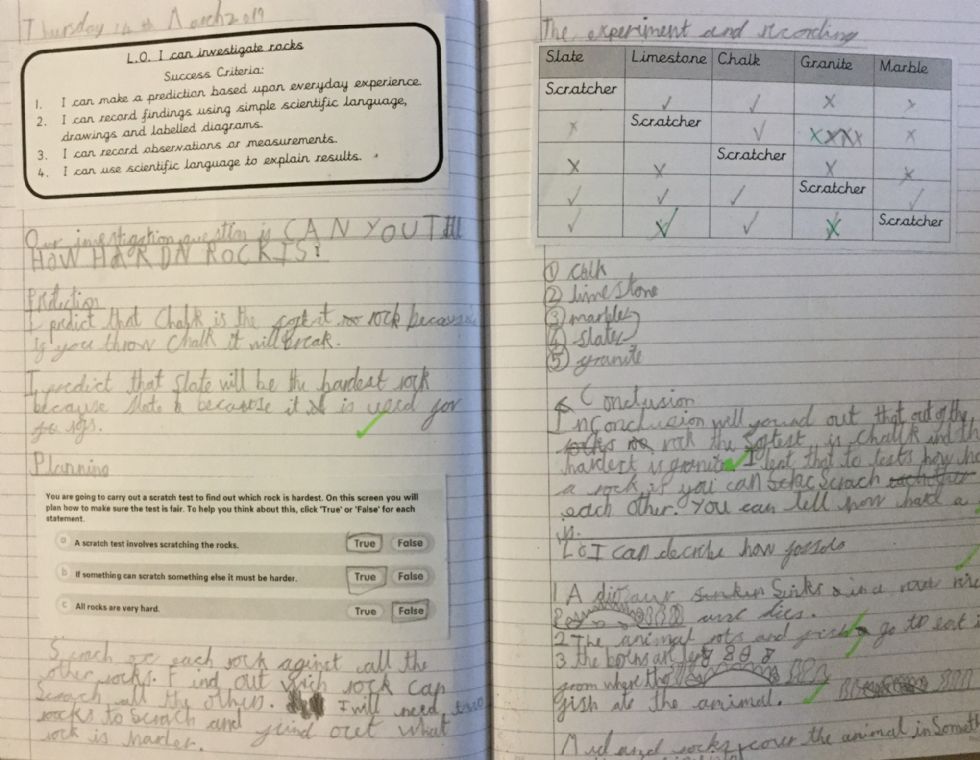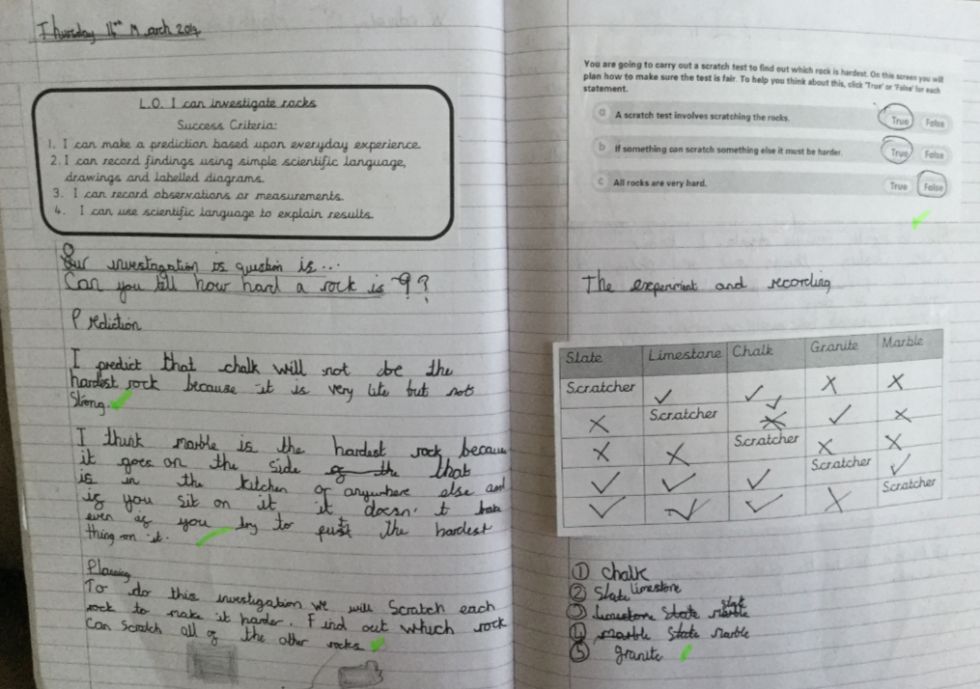 Maisie found out how soil was formed and tried to explain this using scientific vocabulary: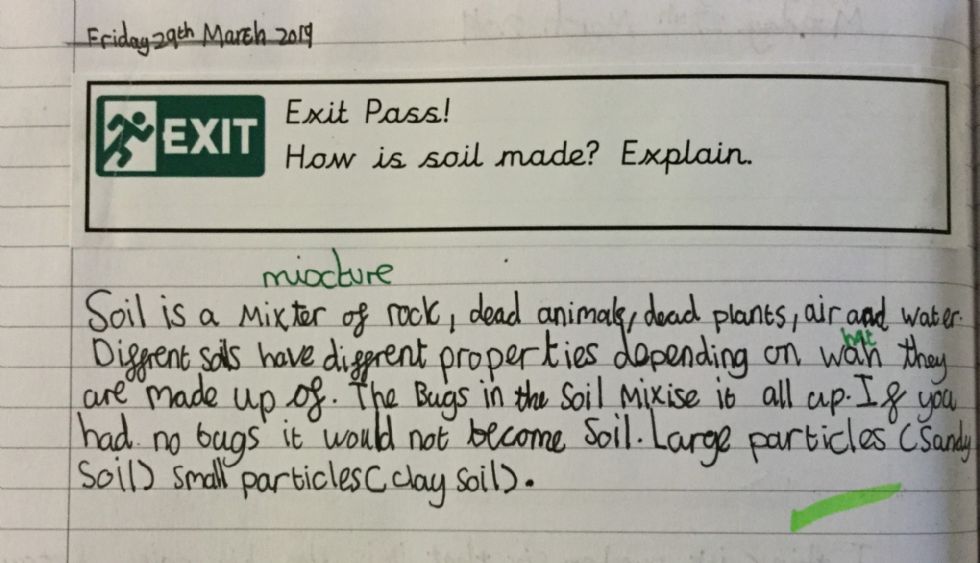 Goisha and Cordell researched and created a fact file for the famous geologist Mary Anning. Did you know that she found the fossil of the marine reptile Ichthyosaur?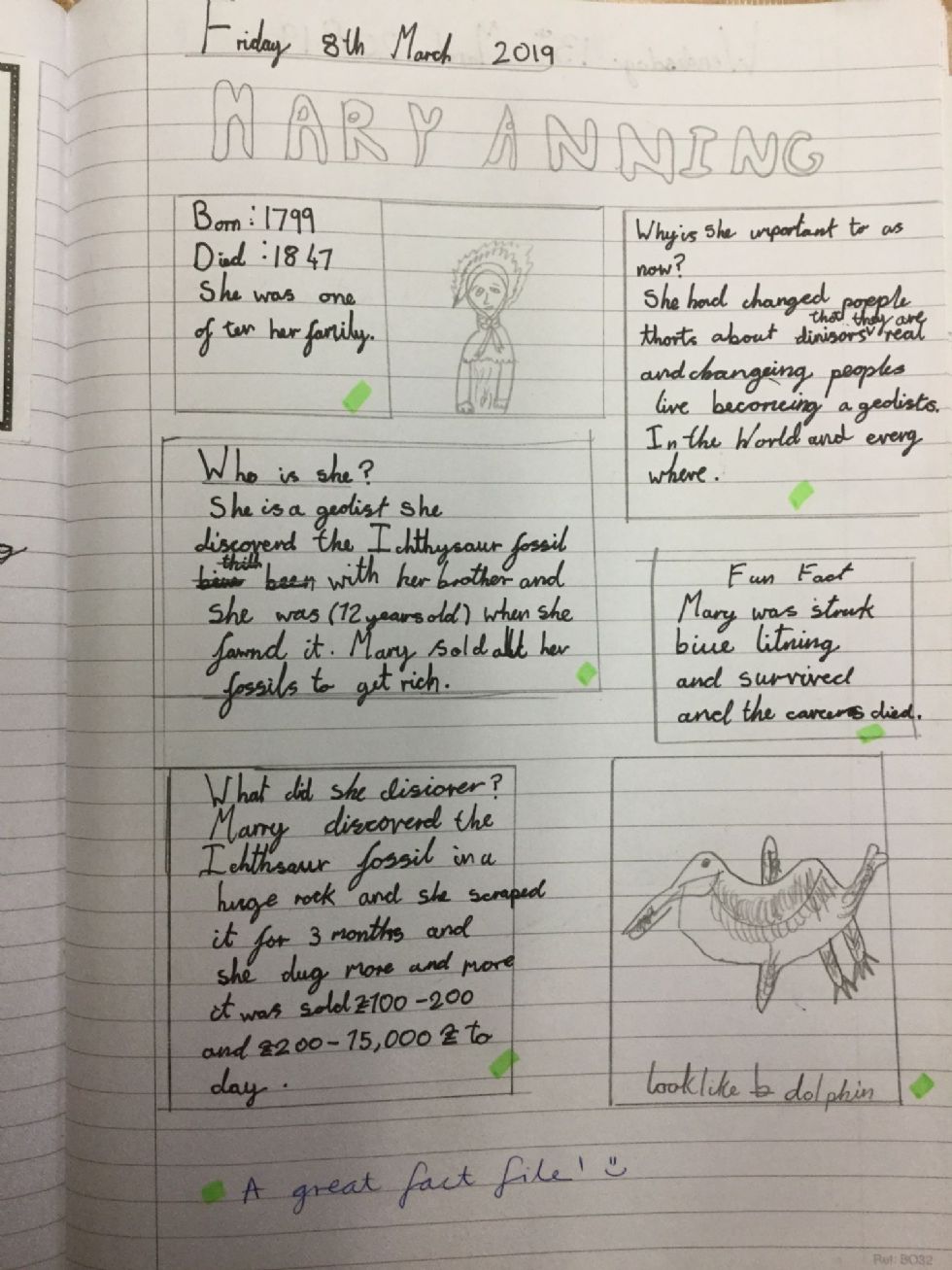 Lewis drew diagrams to show the difference between mould and cast fossils: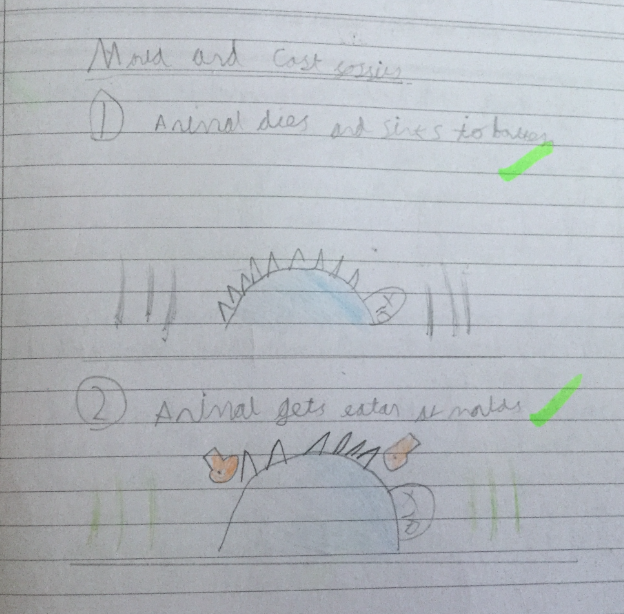 In maths, Ashton, Yusif, Sophie and Lewis have been using concrete apparatus to help them understand the grid method for multiplication: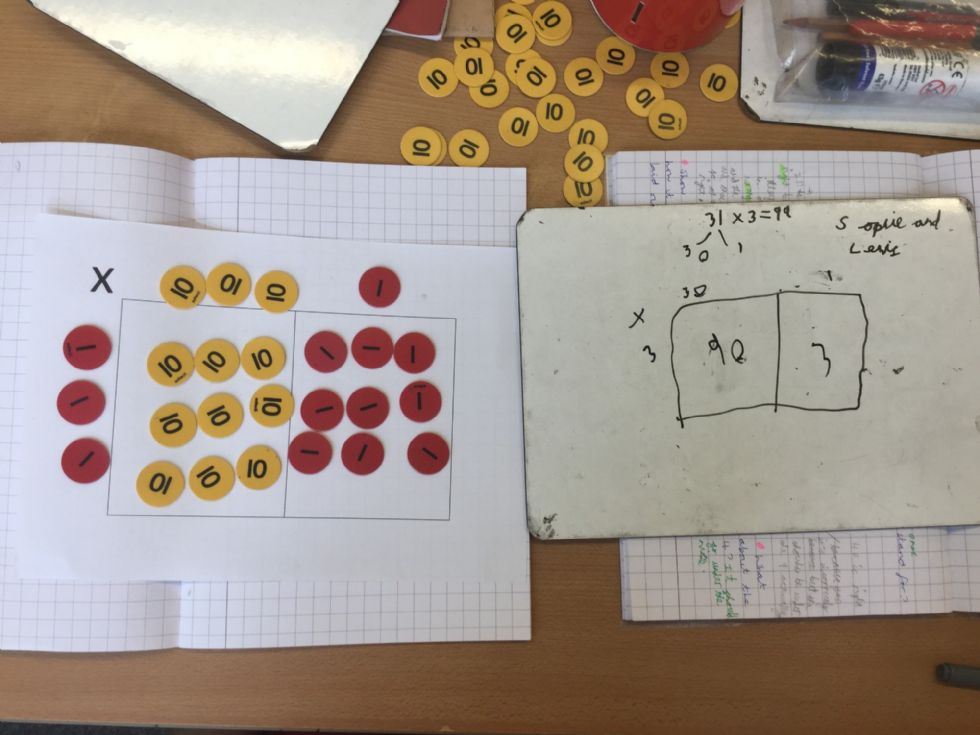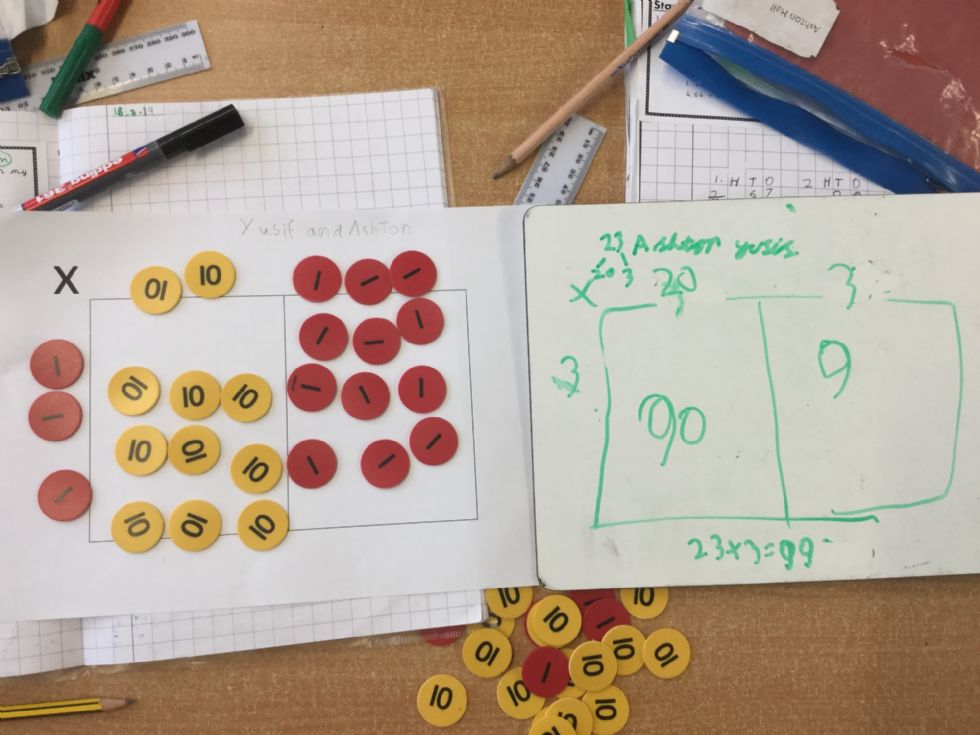 Sophie used the pictorial method alongside the written method to help her find the answers to multiplication questions: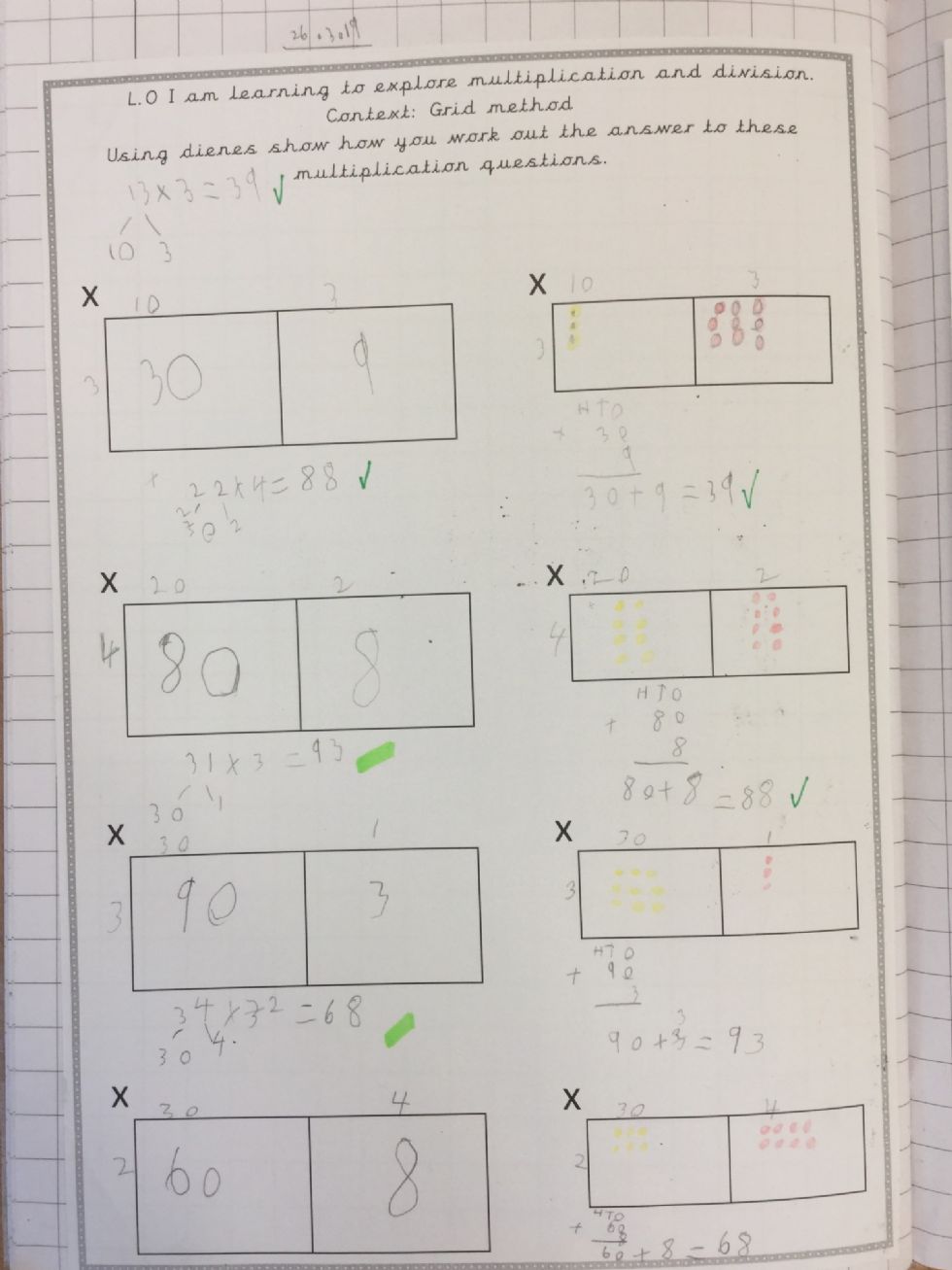 Ava used Reggie Reason to help her answer a multiplication question. She had to explain it, draw it, prove it and describe it: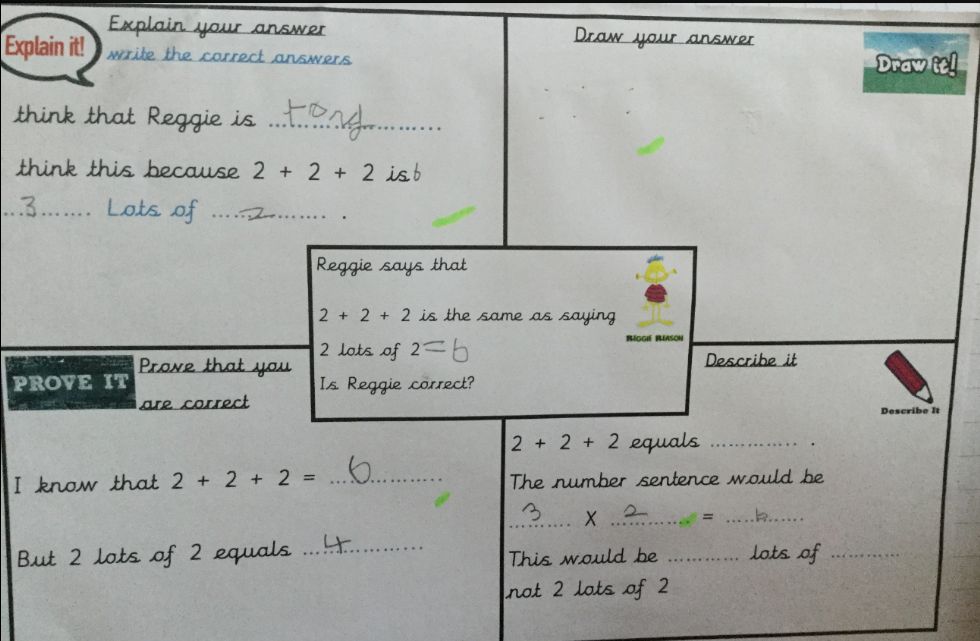 In music this half term, the children practised using percussion instruments. They had to create their own pieces of music using stories and learned about keeping a beat and tempo. They had a great time and enjoyed singing and playing along to Hall of Fame: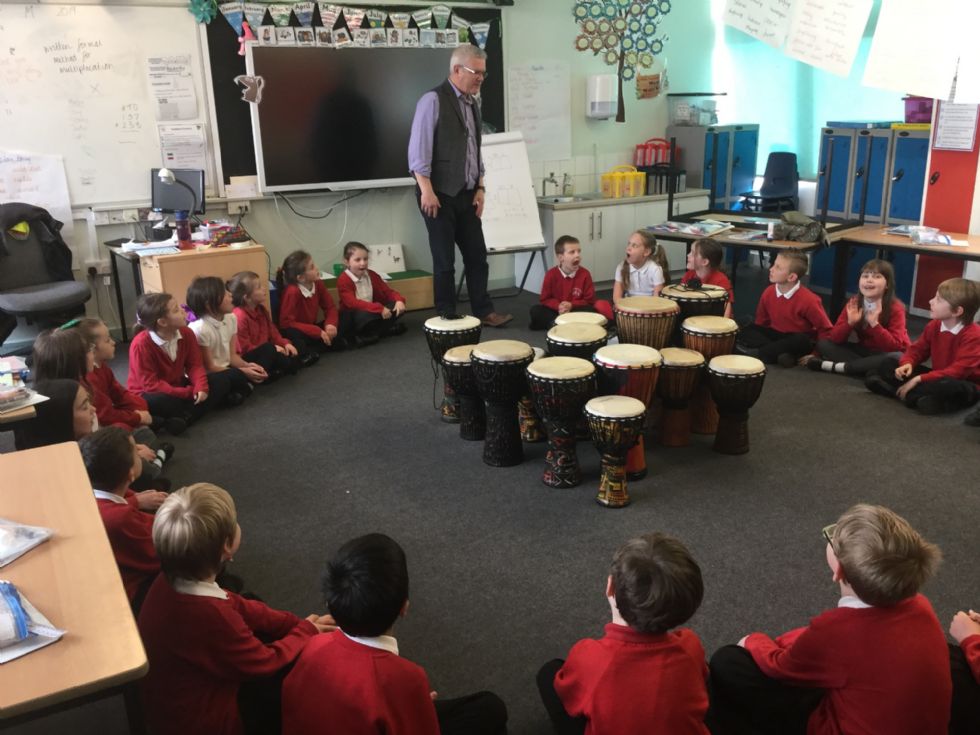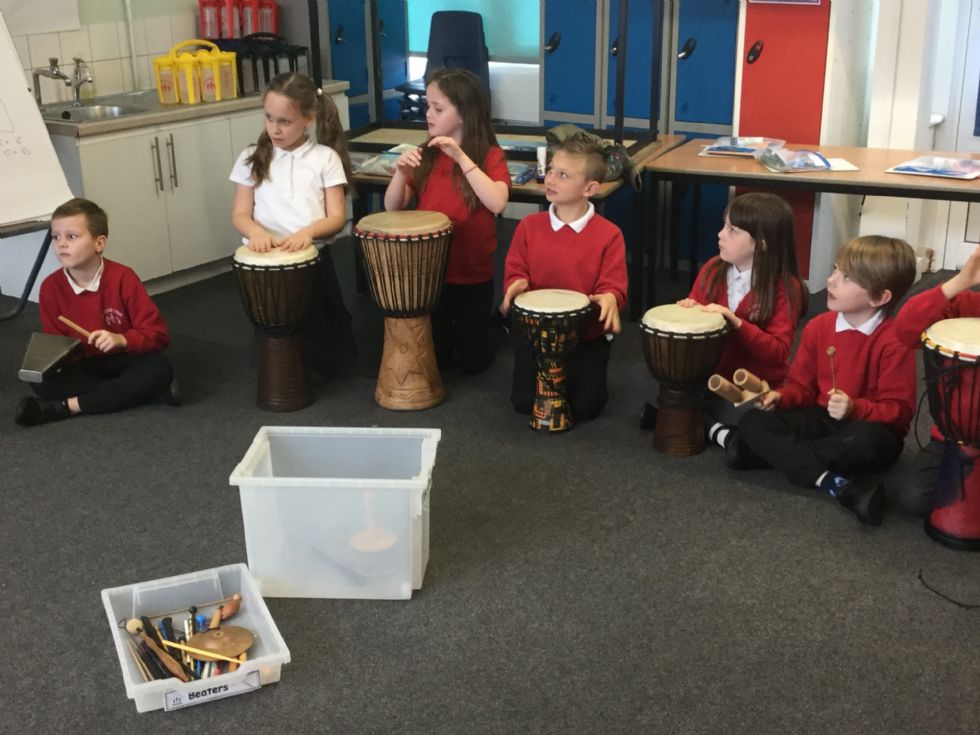 AJ and Kody used Scratch to help them code their own honking car that they could move around the track. They spent lots of time de-bugging any issues before they were finally finished: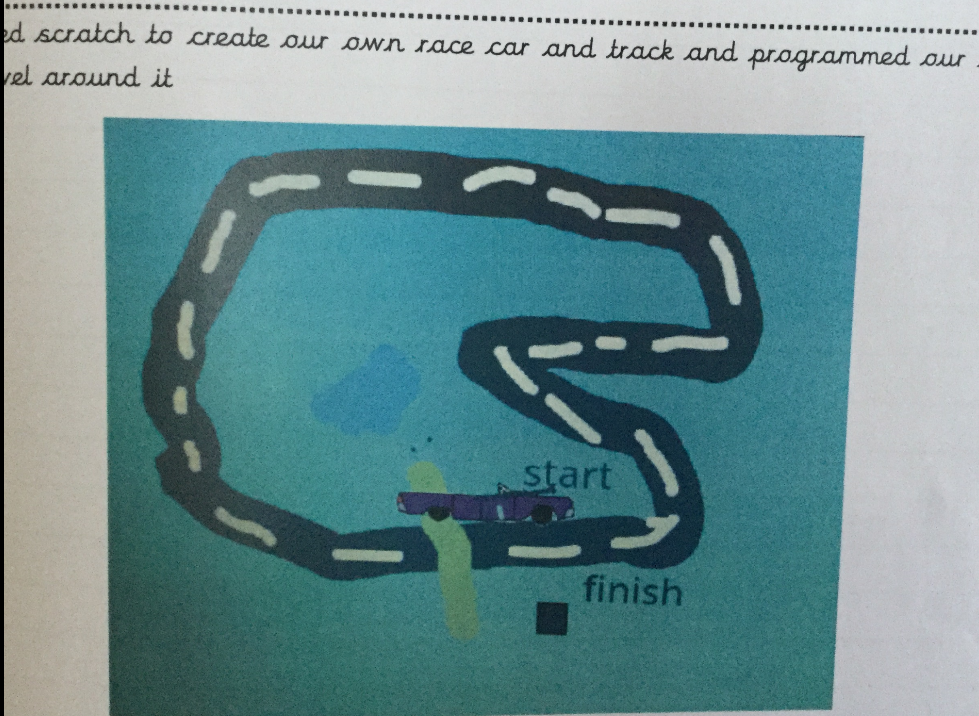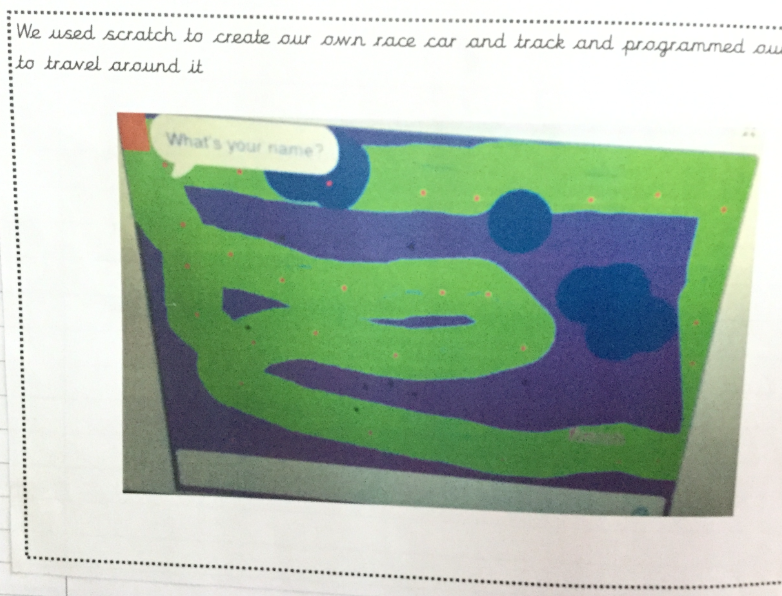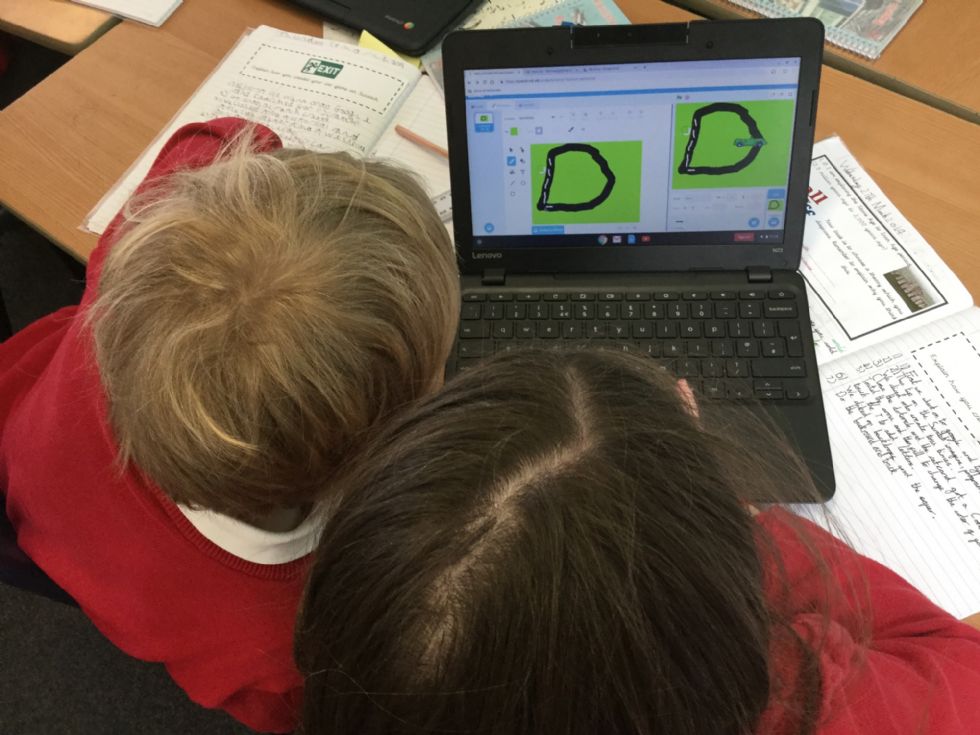 Amelia and Bronte described the steps that were needed in order to code the car to move around the track: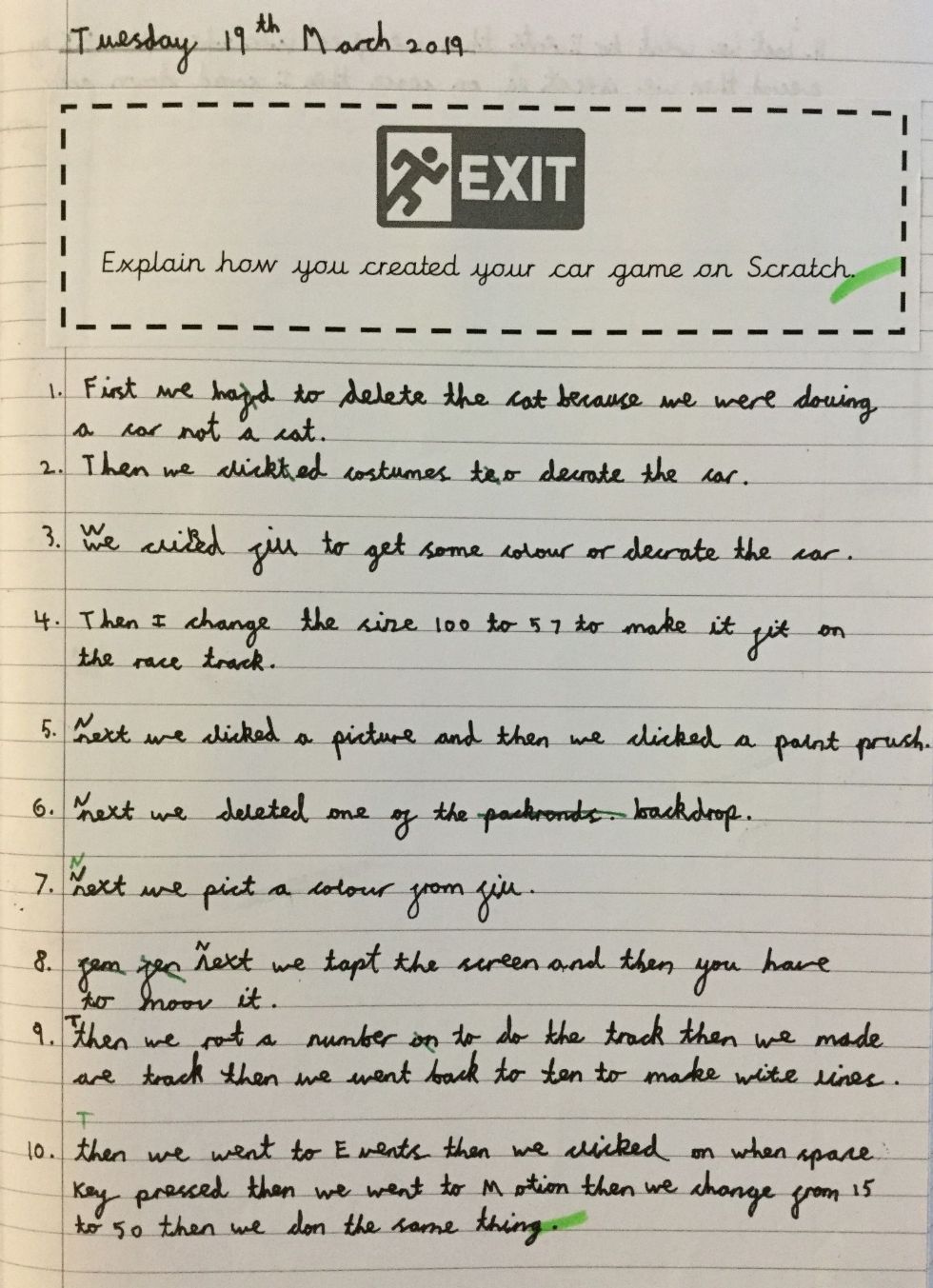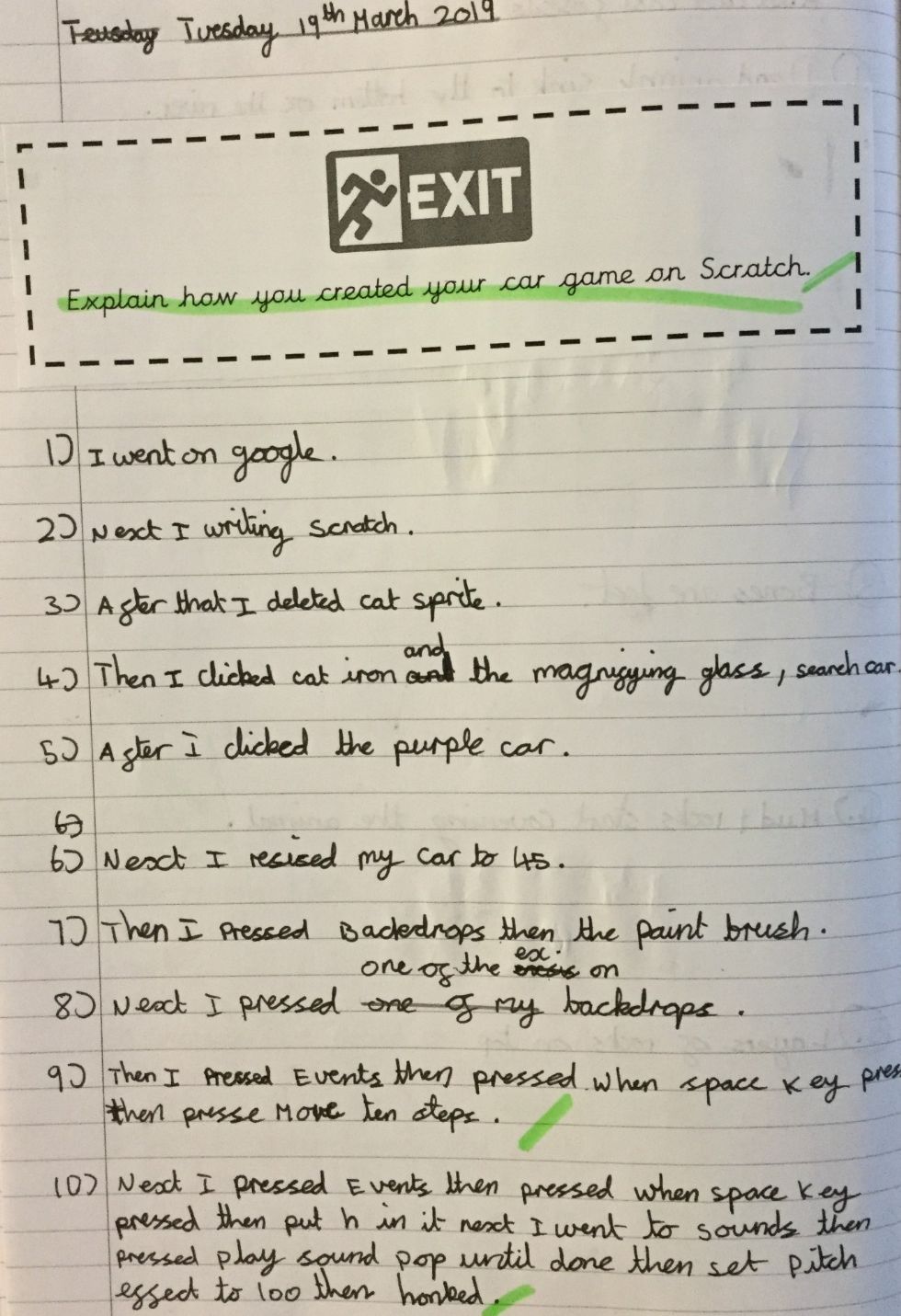 Bobby and Jaiden working hard to code and de-bug their car: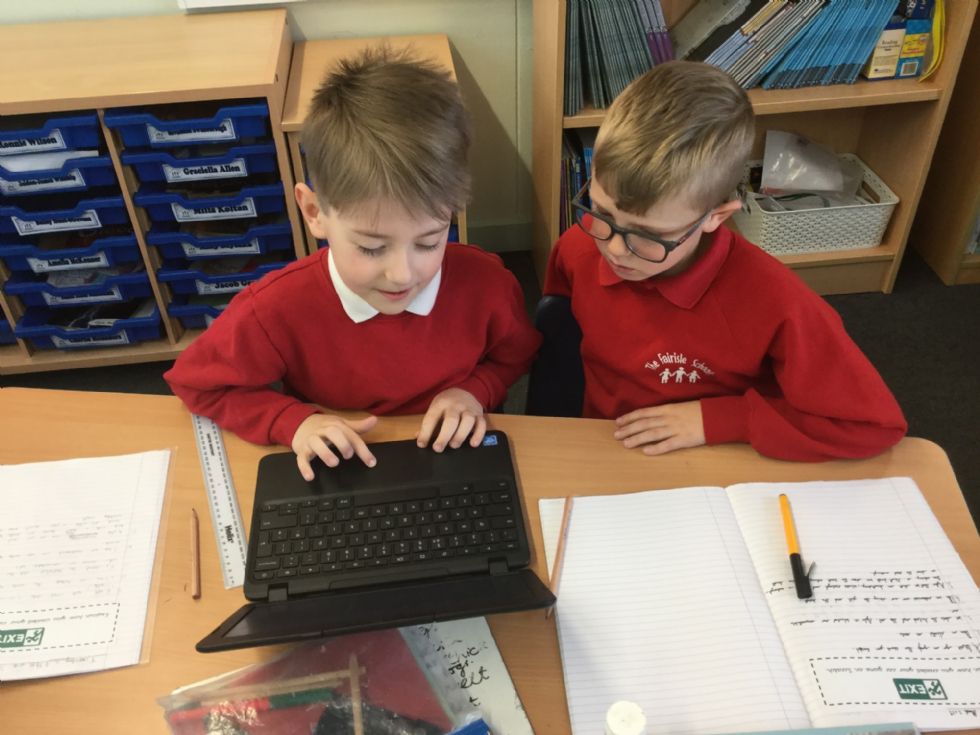 For RE, we studied the Easter story and investigated the different parts of the church. In order to do this, the children visited our local church to gain a first hand experience: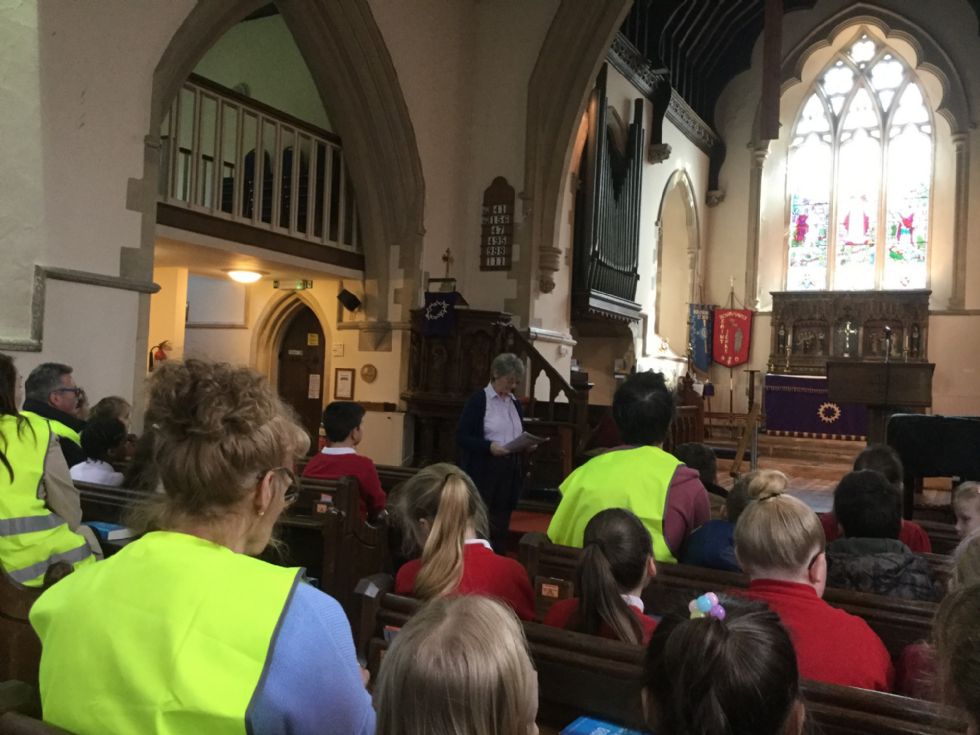 Evie learned about the concept of good and evil to help her understand the Hindu festival Holi: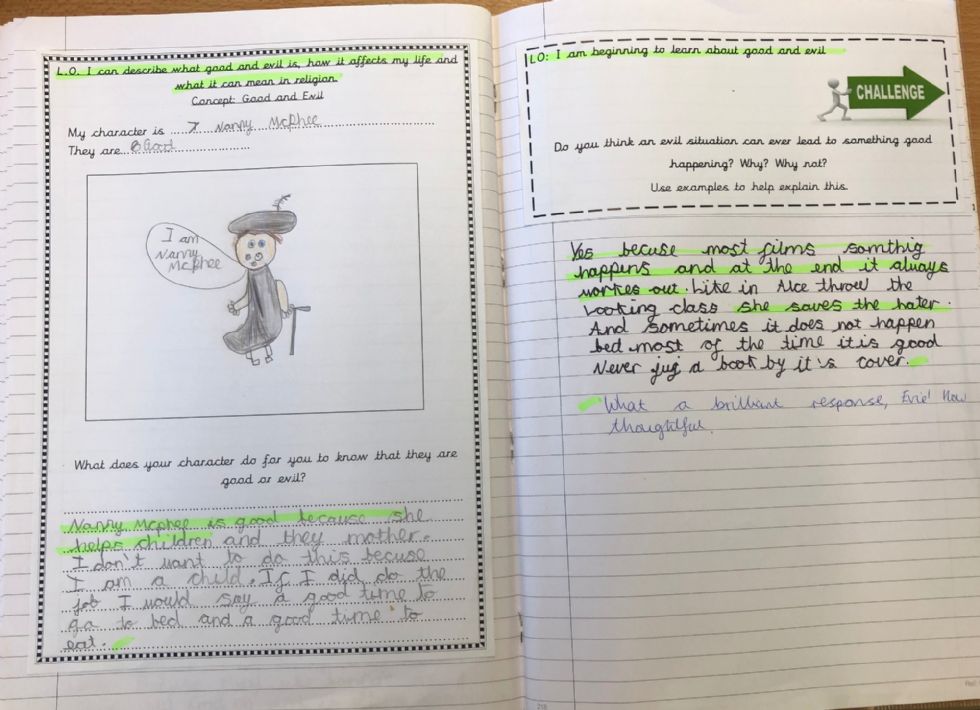 All of the children took part in celebrating the Holi festival by throwing powder paint. They thoroughly enjoyed it and got absolutely covered in paint. An experience to remember!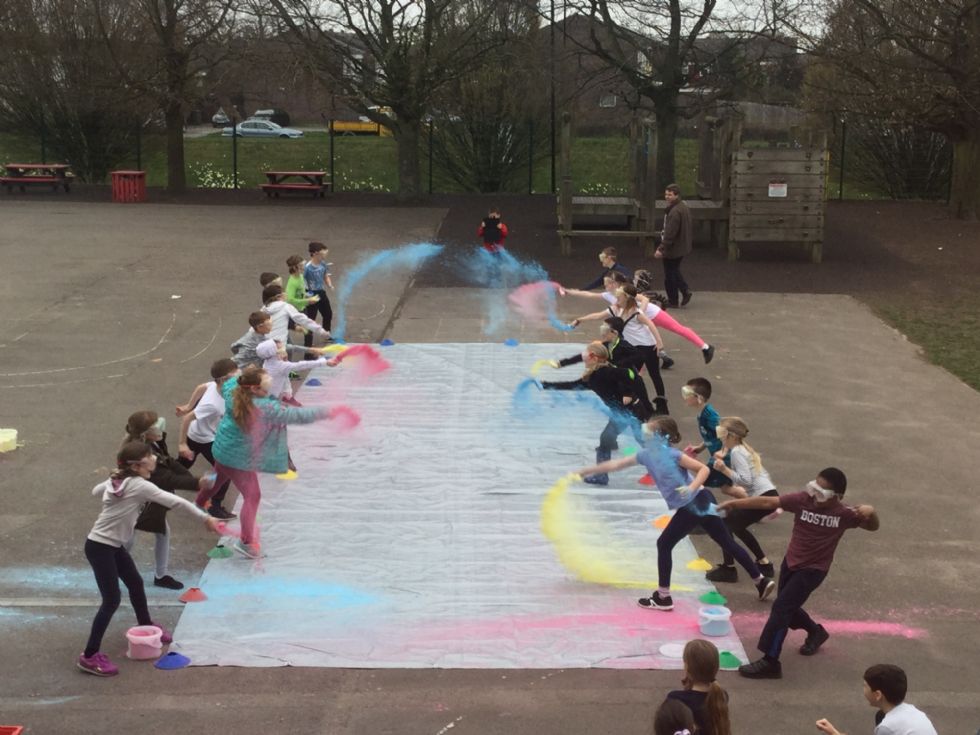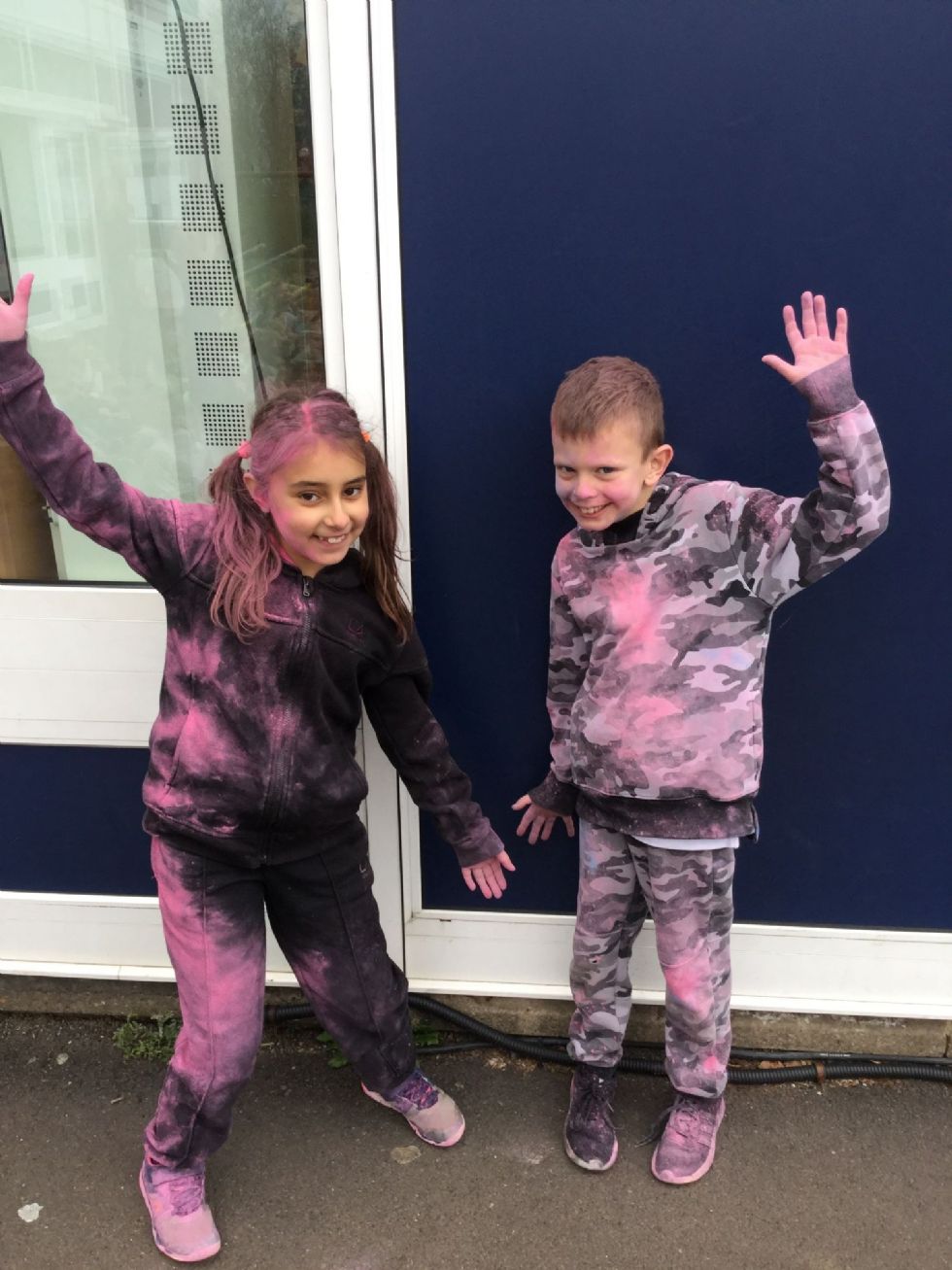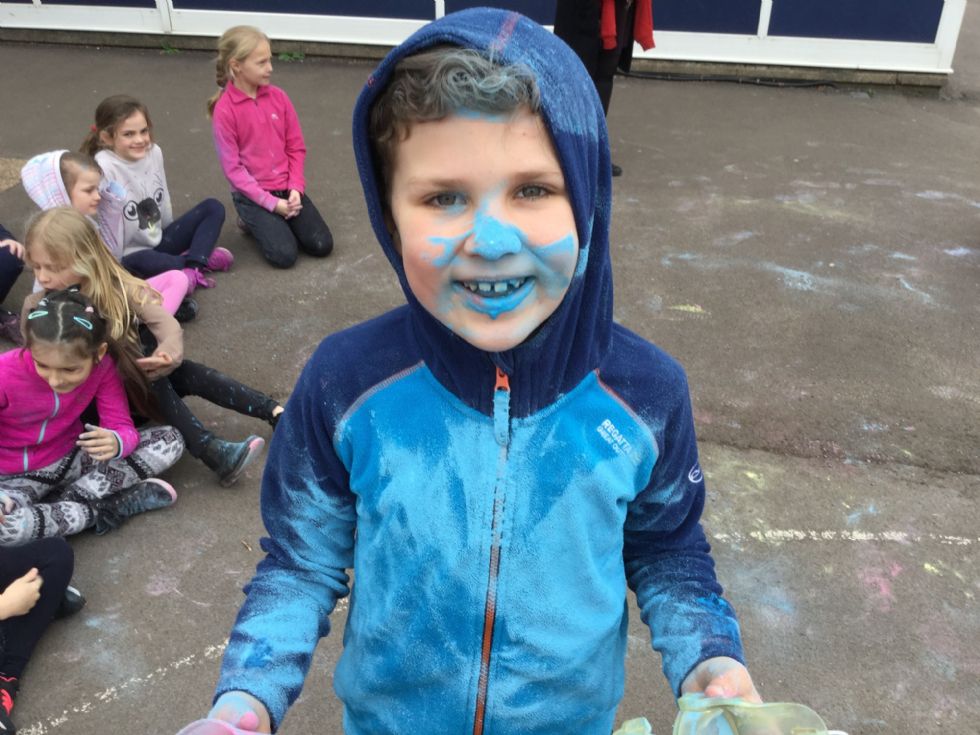 Olivia H, Lloyd, Sam and Hollie practised their spellings by reading each other words and checking they are spelt correctly: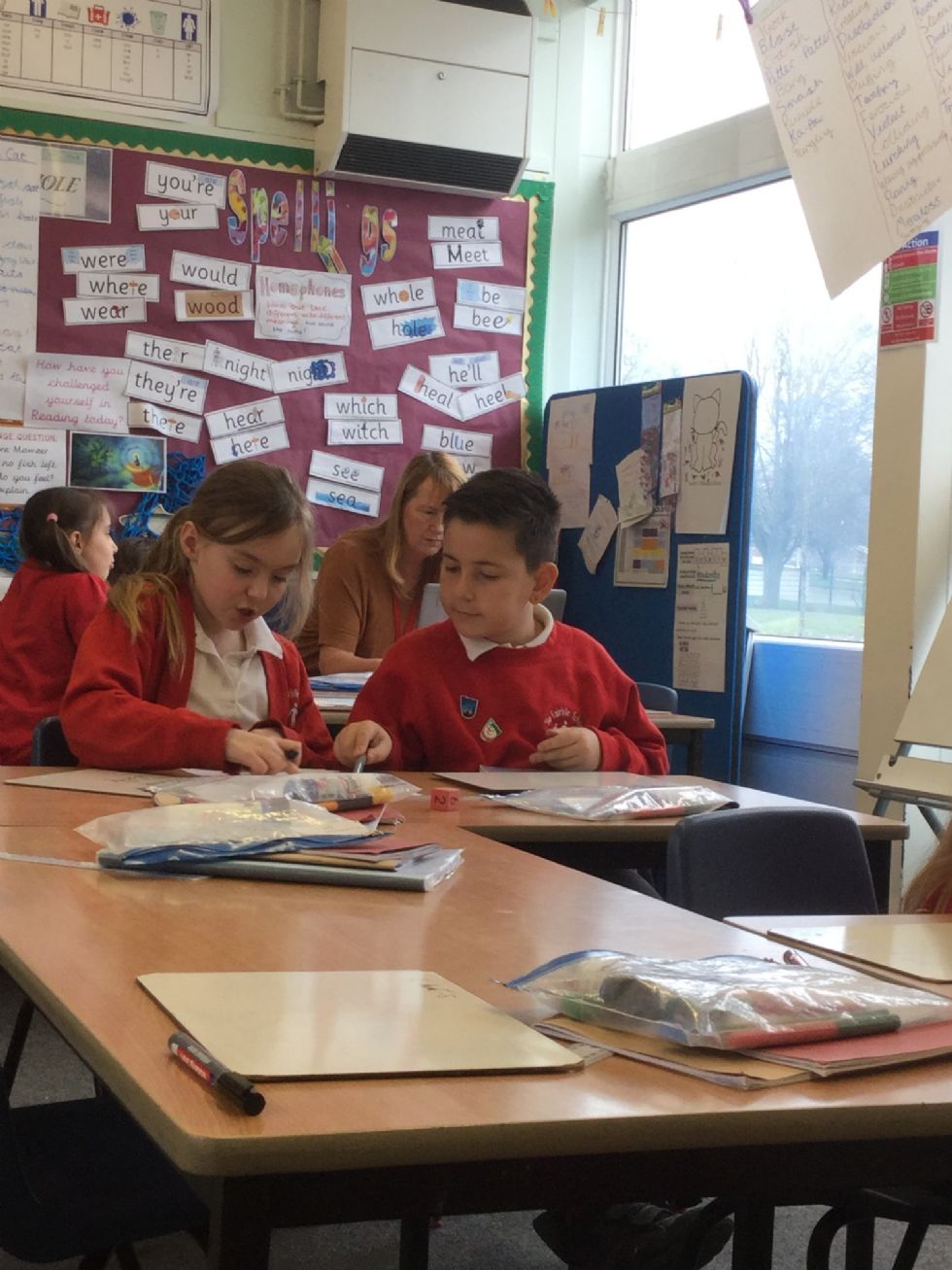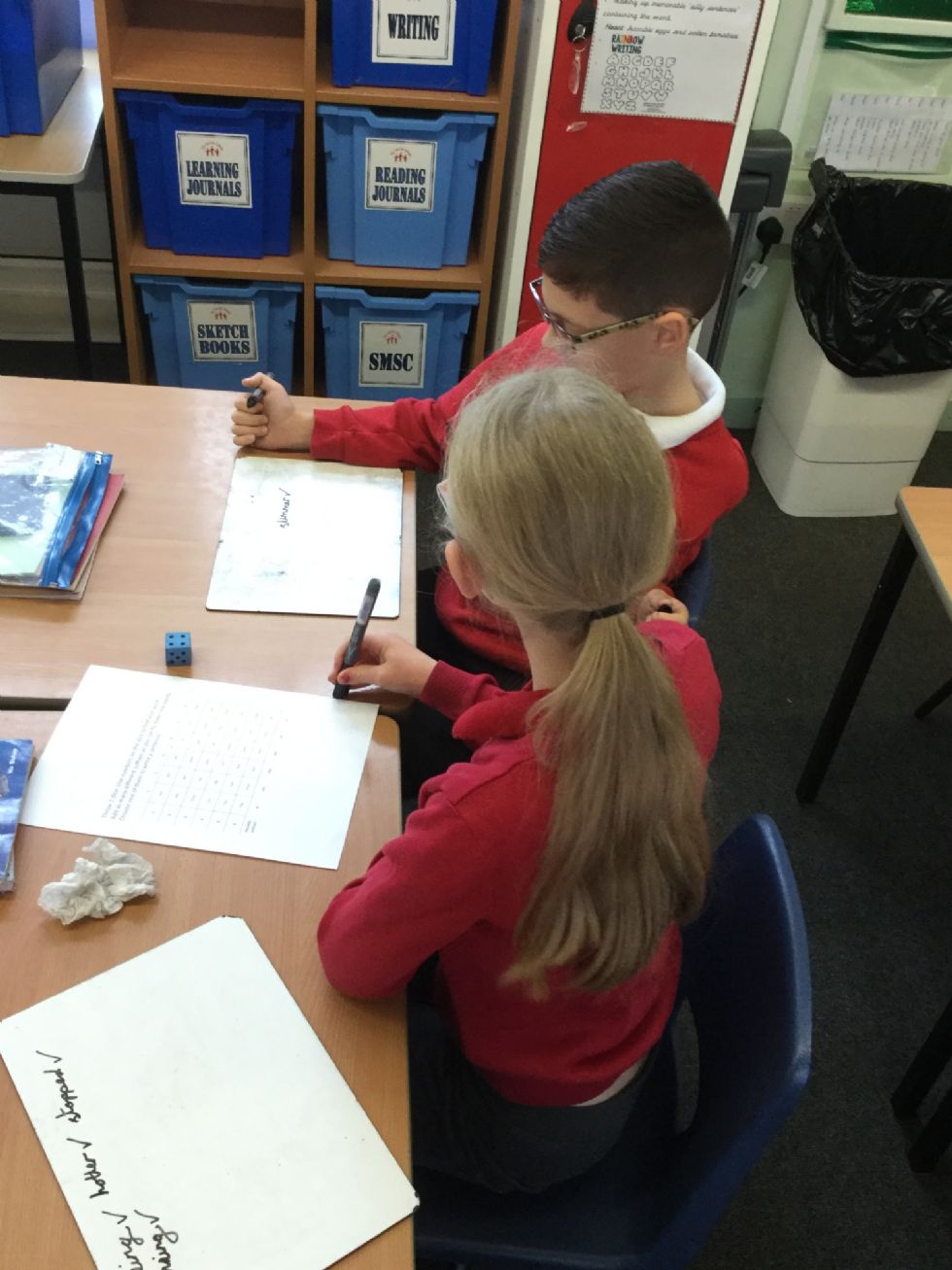 This month the school has taken part in the Big Pedal run by the charity Sustrans. Ashton, Lily-Mae, Jacob G, Jaiden and Goisha took part in the launch day and were given different lessons about active travel and how it helps keep the body healthy, air pollution and bike maintenance.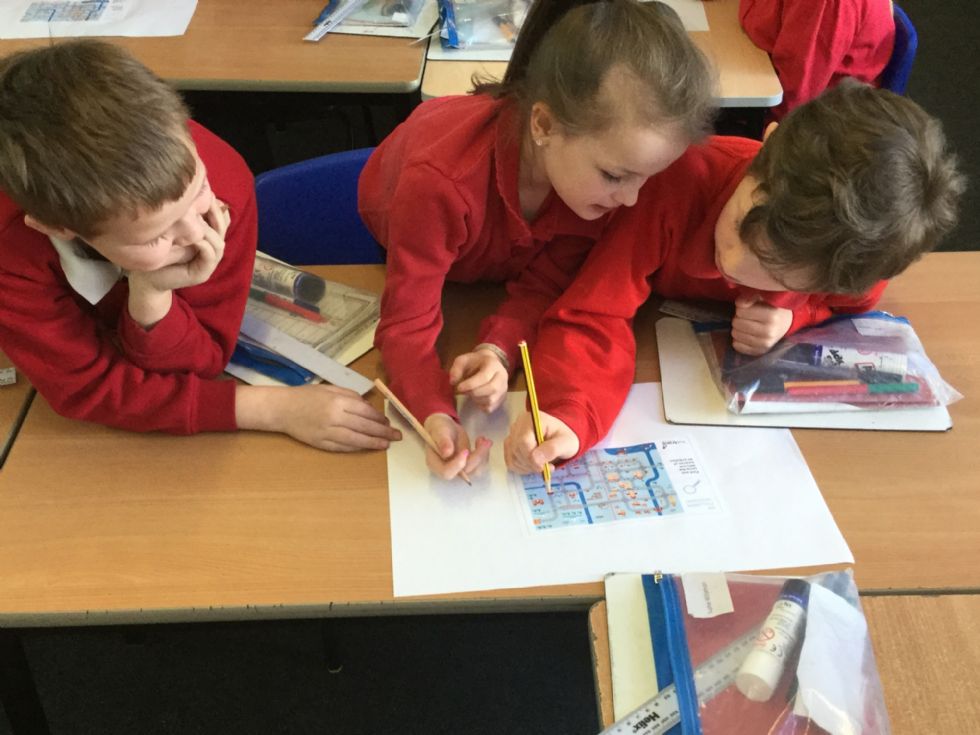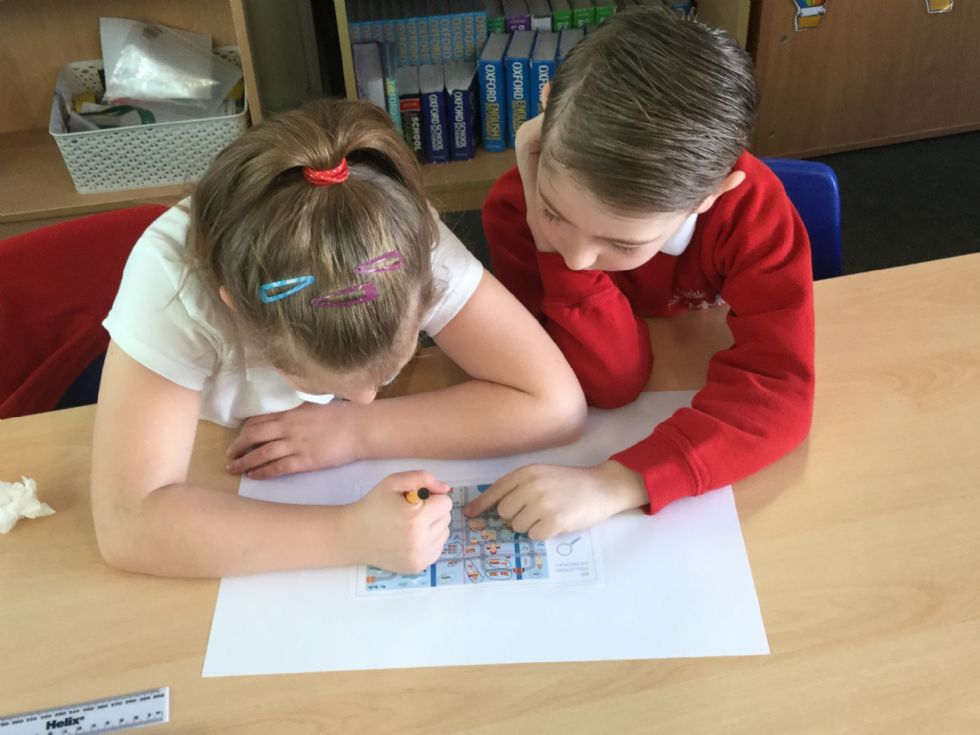 Thank you for taking the time to look at this half term's learning.