Spring 1
Year 4 Spring 1 Curriculum Snapshot:
"Roman Day was so much fun. We have learned so much about how the Romans invaded Britain and how much of their legacy they have left behind. Science has also been fun, learning about the digestive system and how it works."
Amy, Bailey and Mitchell (Year 4 Learning Leaders)
The children were transported back in time during their Roman Day: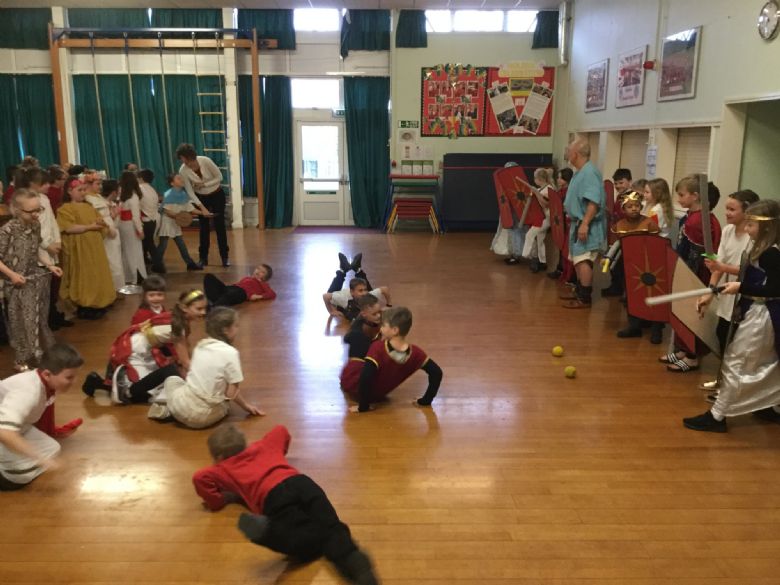 They had the opportunity to explore ancient artefacts. This has helped them to imagine what life would have been like as a Roman citizen: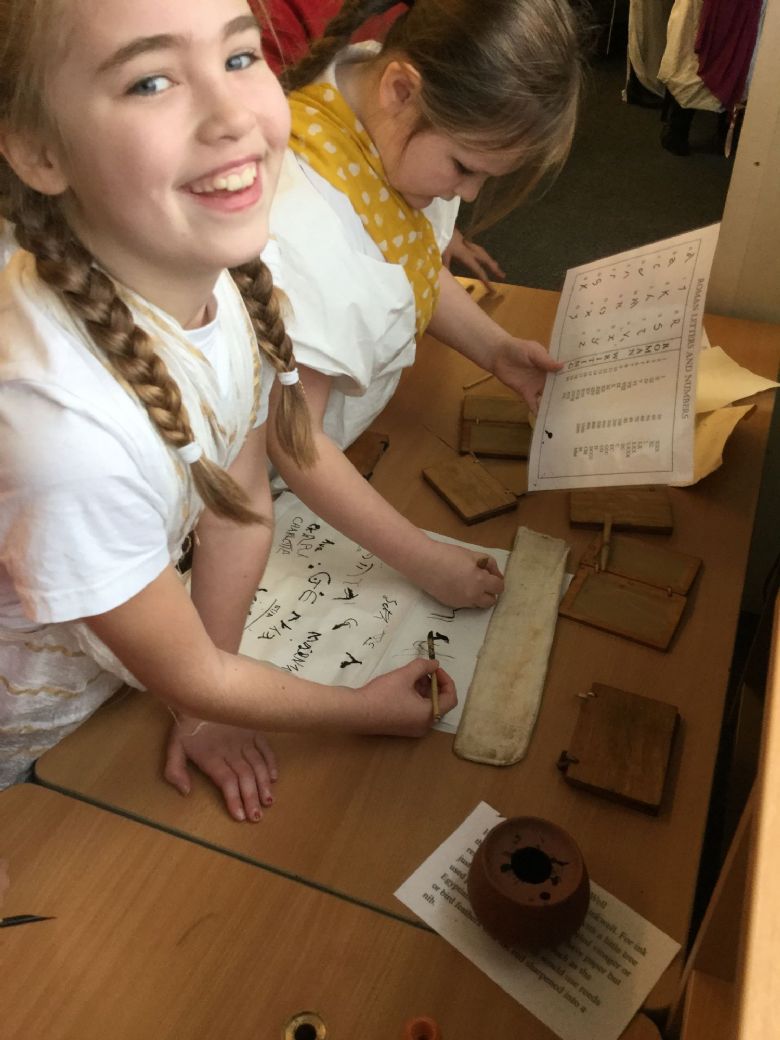 The day ended with Year 4 marching into battle as legionaries of the Roman army: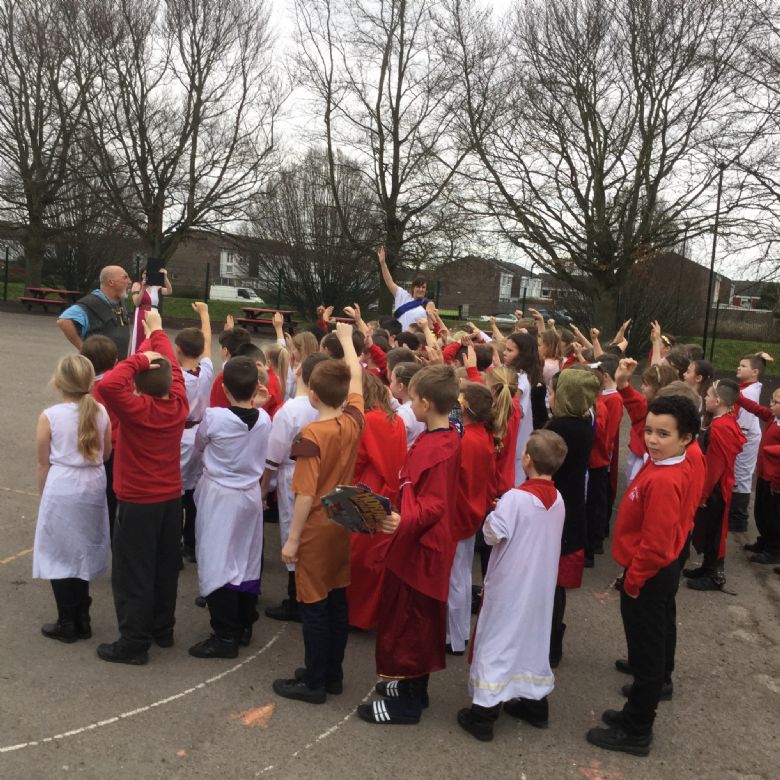 Roman Day has supported the children's learning throughout this half term. Mia used what she has learned to identify primary and secondary sources: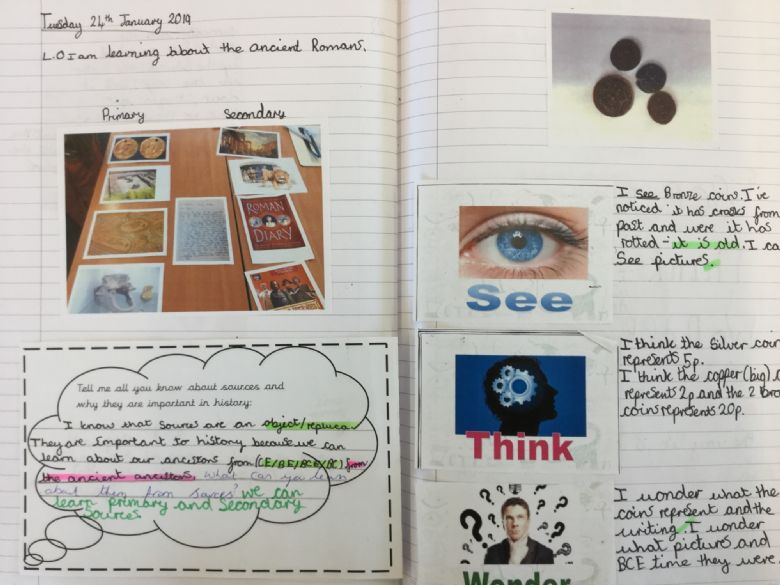 Kier used his inside knowledge of the Roman army to interrogate a soldier: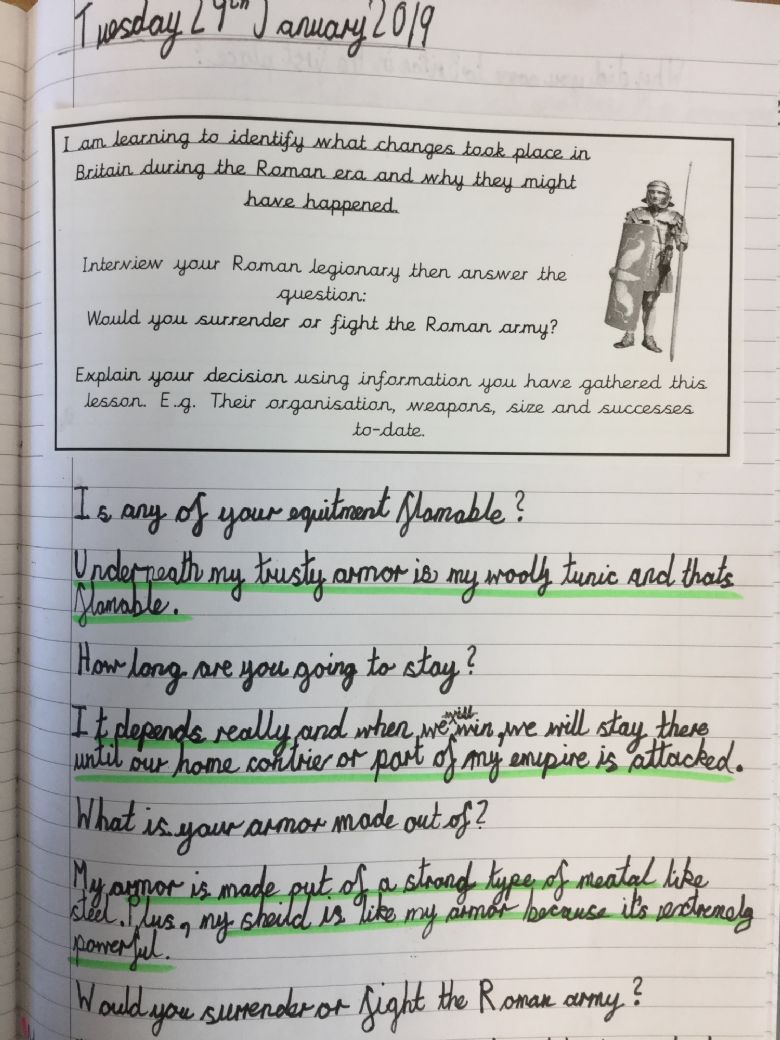 Alan reflected on what he has learned during our topic to identify the most significant aspects of this interesting period of history: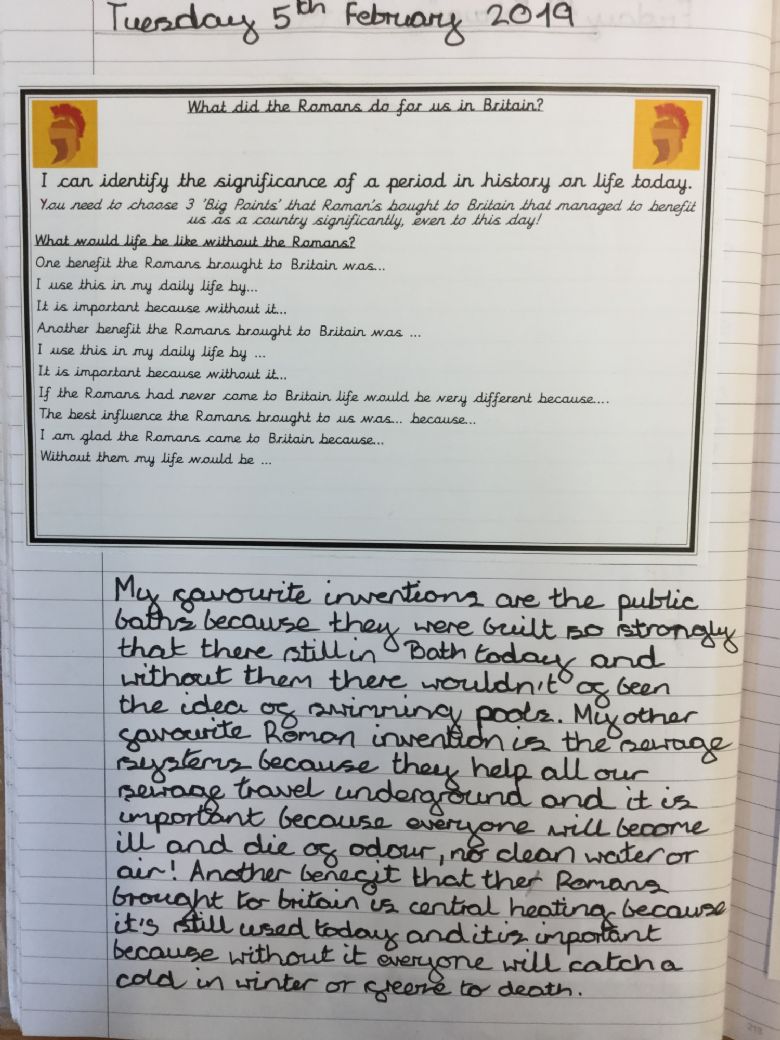 The children have also written a detailed non-chronological report as their final piece of writing this half term to showcase everything they have discovered about Roman civilisation. Hollie used images that correspond with some of the things that the Romans did for us to create three detailed paragraphs about the Romans: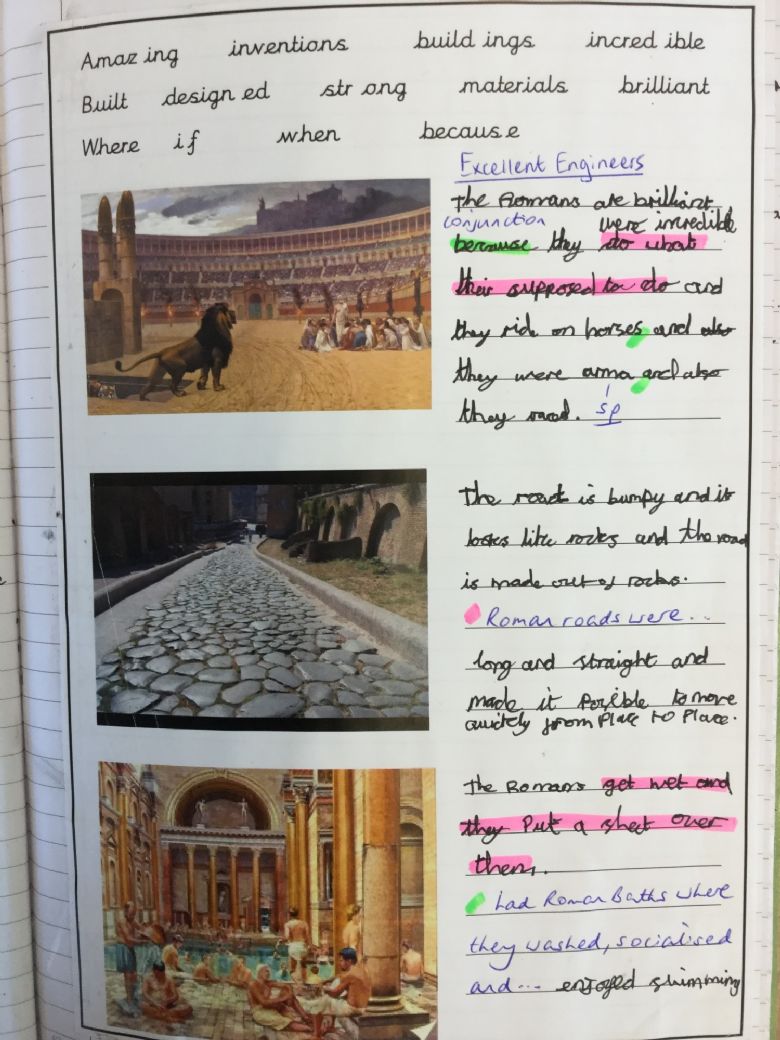 Bailey worked independently to develop his skills when writing to inform: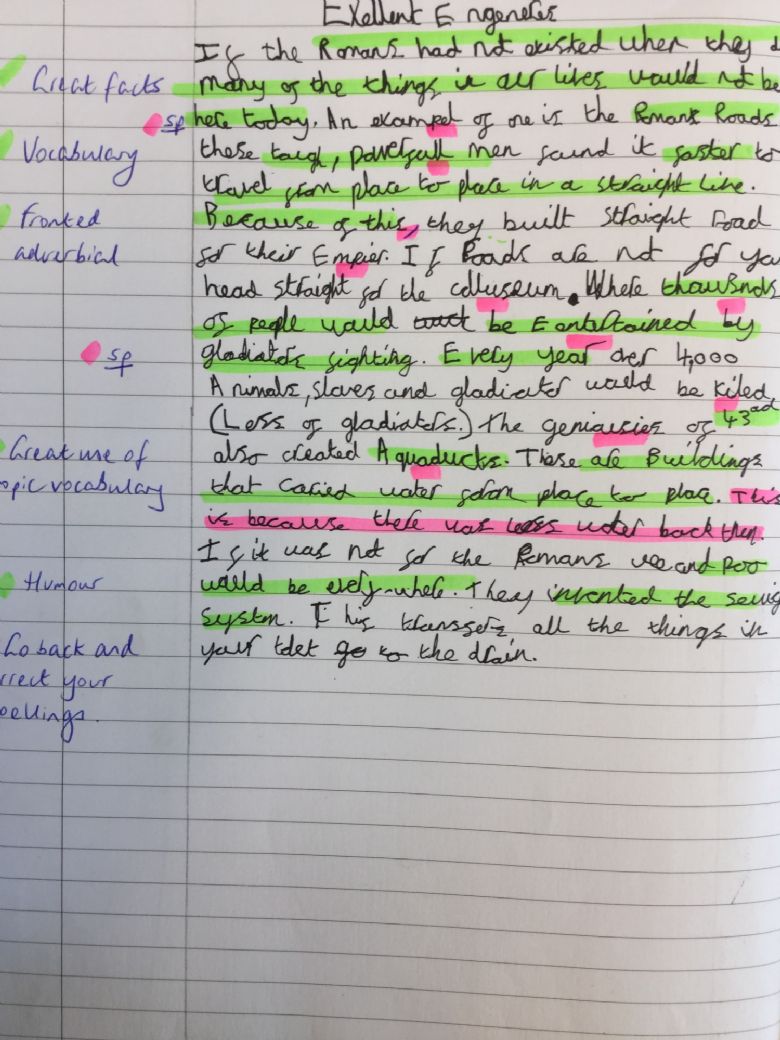 By the end of the writing process, Dylan had produced an impressive and incredibly detailed report about the Romans using a range of writing skills to engage his reader: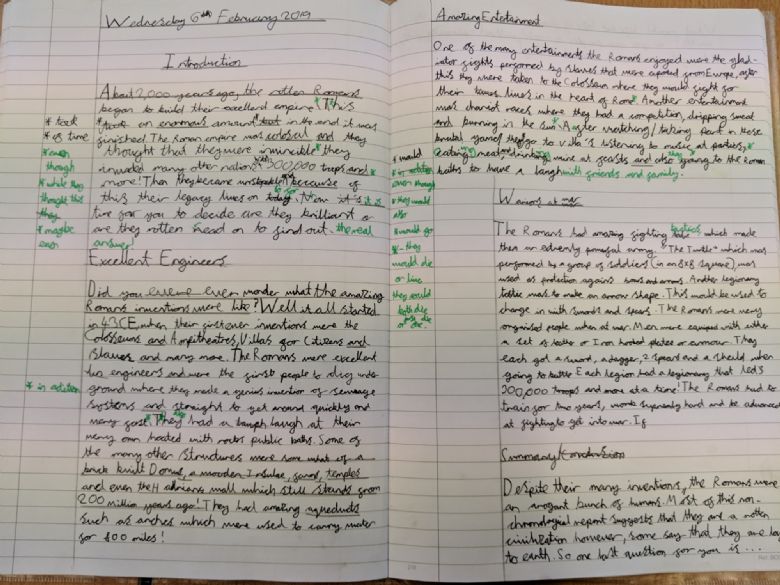 We linked our writing to our art learning. The children have been learning how to draw in proportion. Kai and Agata practised by creating self portraits: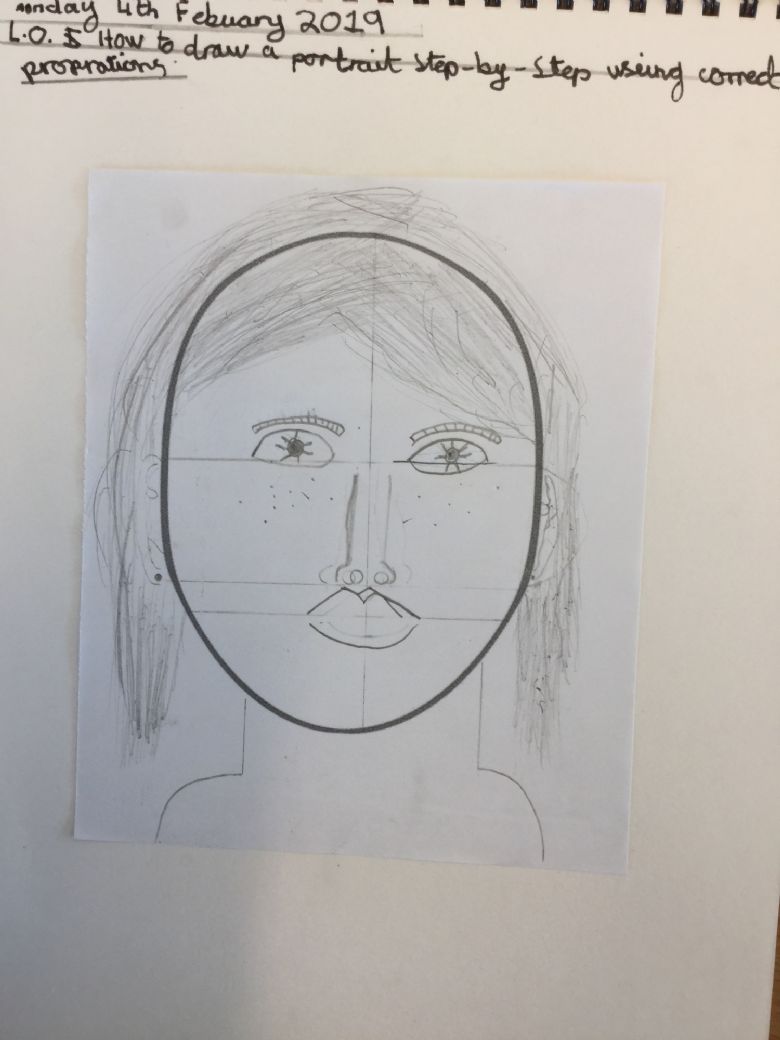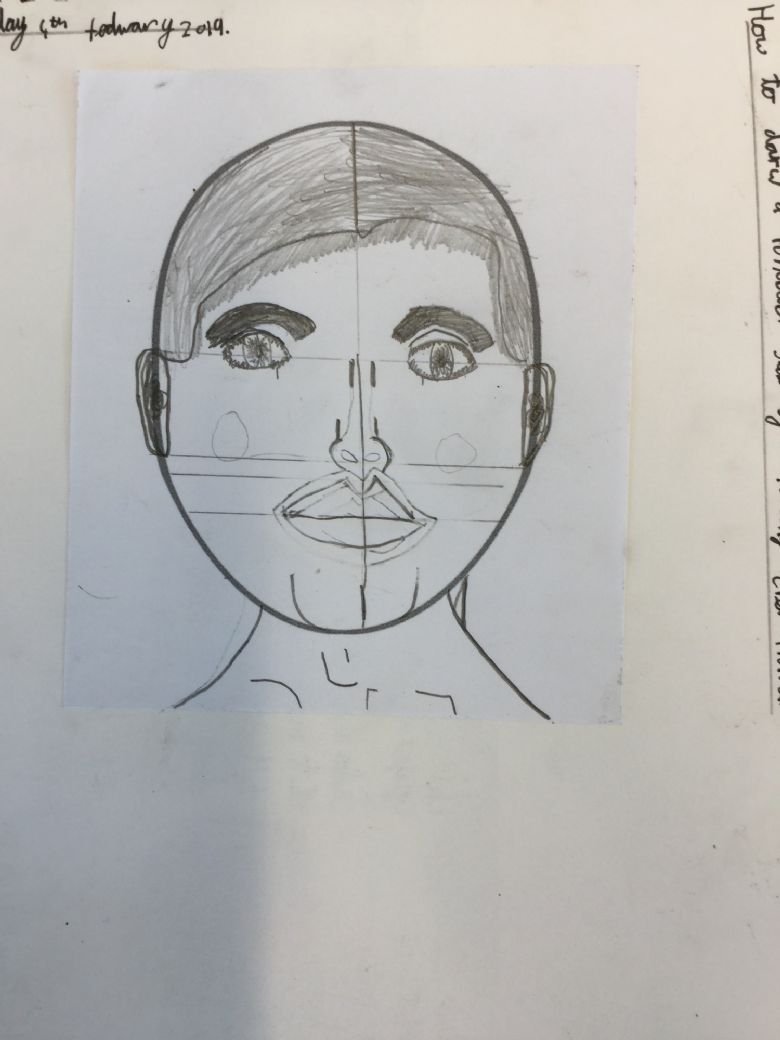 The children then used these skills to draw a Roman portrait. Lucas and Lacey-Lou produced realistic portraits of a Roman man as the front cover for their published writing: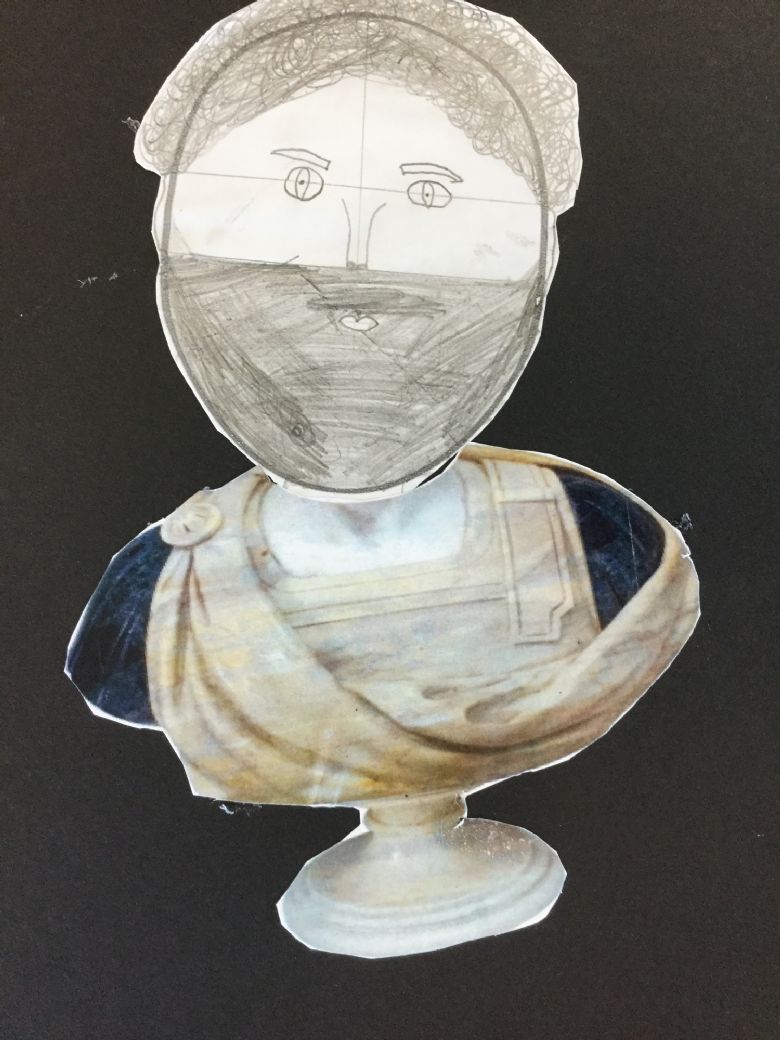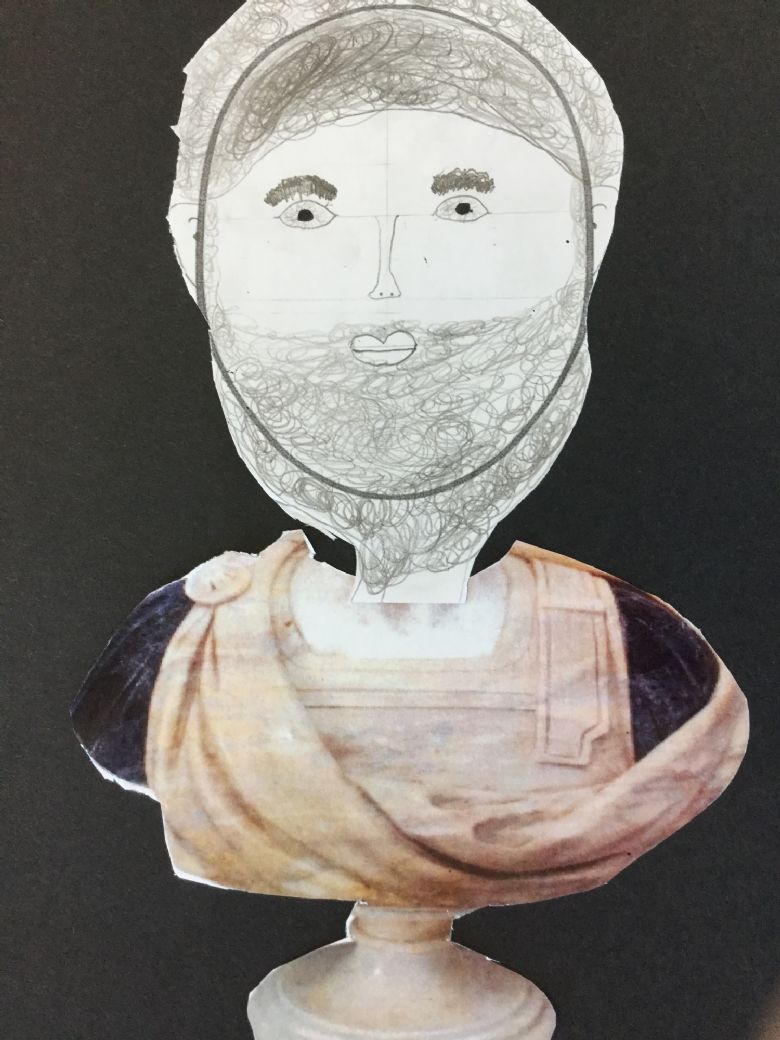 During this half term, the children have also enjoyed reading our class novel, 'There's a Boy in the Girls' Bathroom'. Rose explored the main character and developed her descriptive writing to produce an accurate character description of Bradley Chalkers: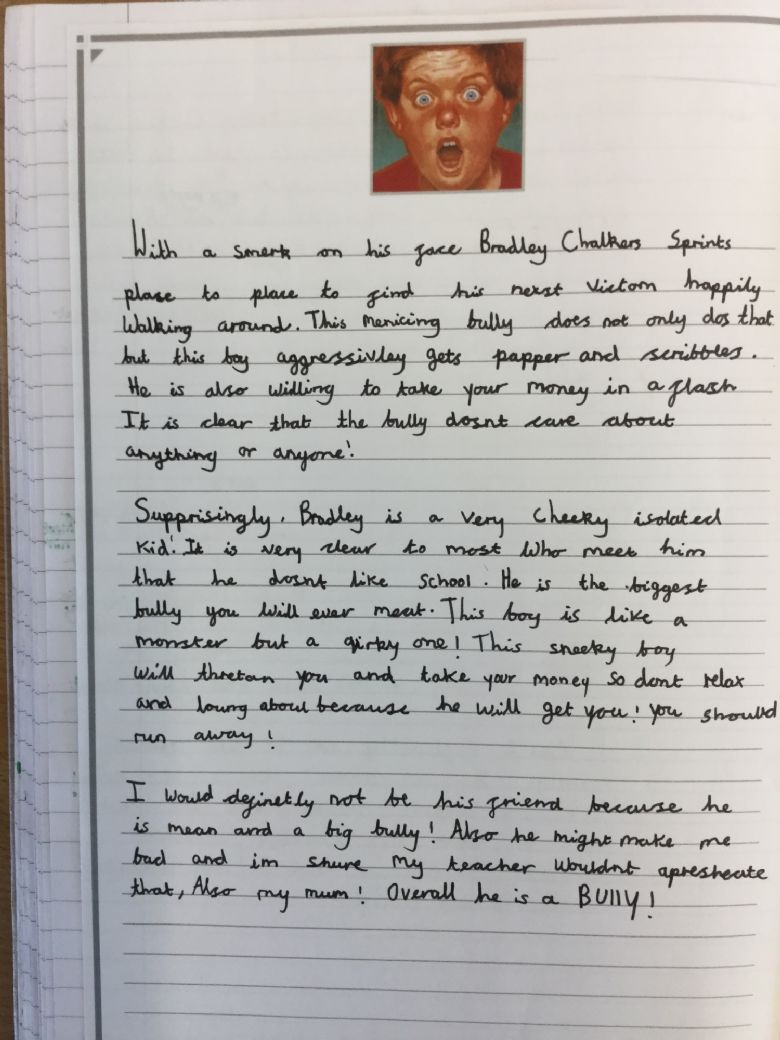 Lucas wrote in role as the teacher from the story, Mrs Ebbel, writing a school report and developing his formal writing skills: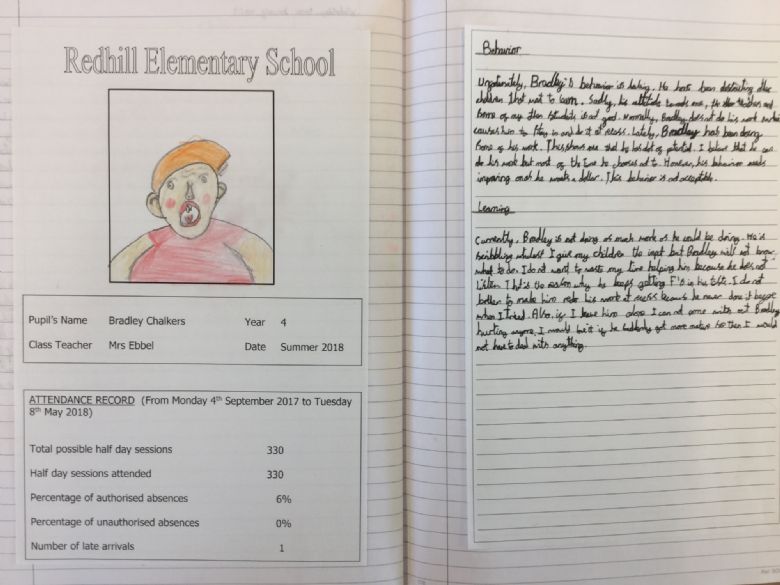 In maths, Lilly and Ellie have been learning about fractions and can now recognise improper fractions and their mixed number equivalents: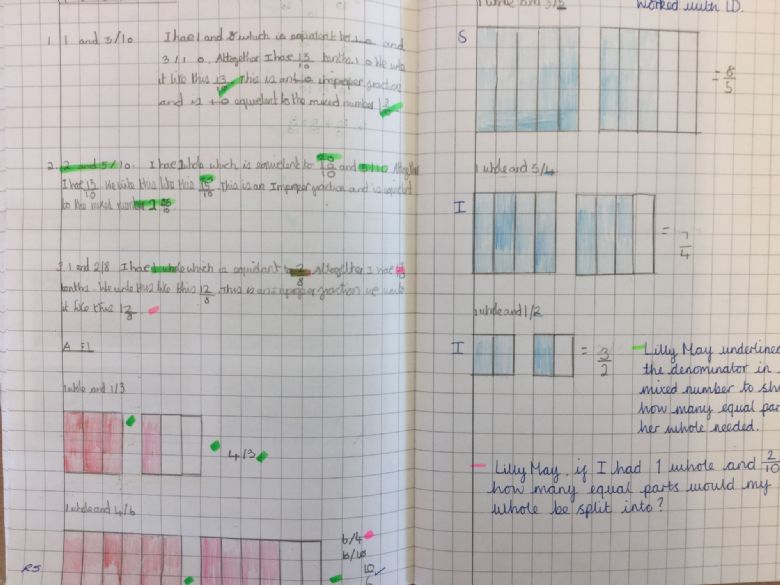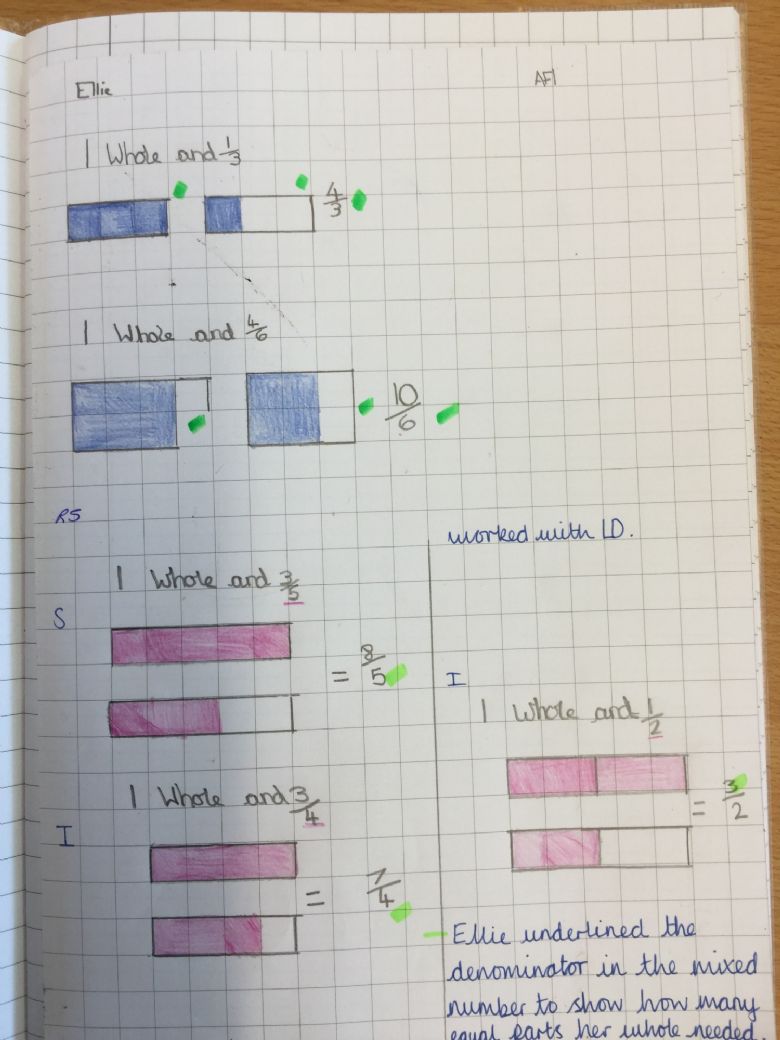 Families has been our topic in PSHE. Emily enjoyed celebrating the similarities and differences between her family and the rest of the class and exploring what family means to her: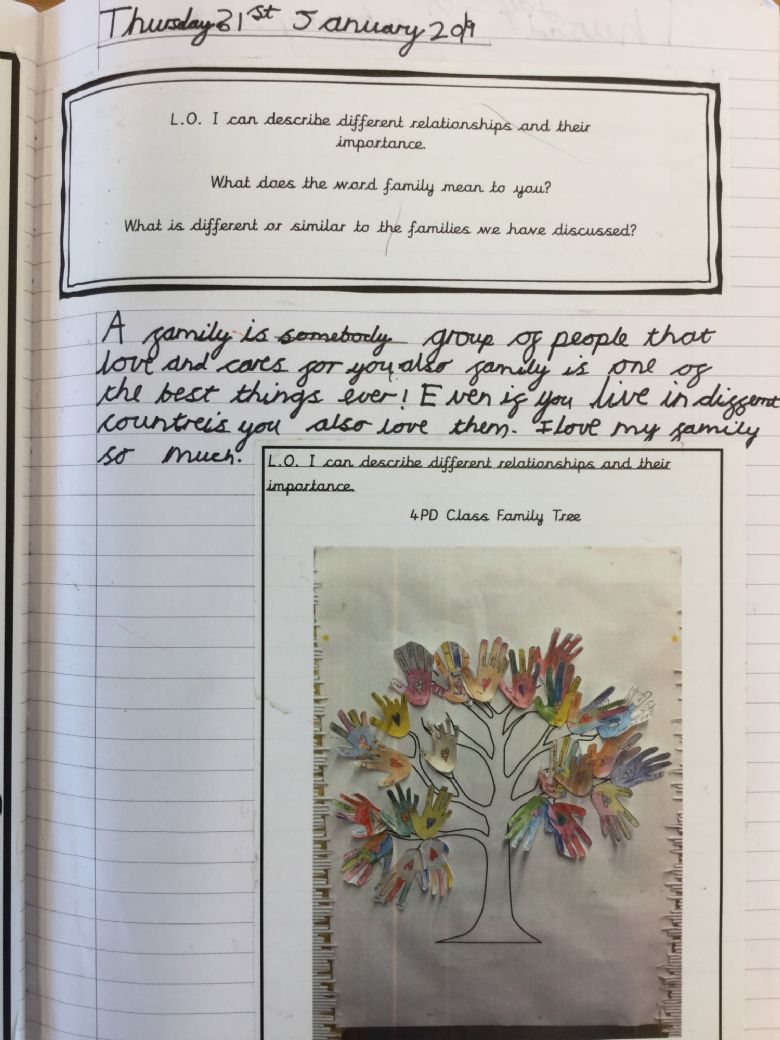 In R.E., Isabelle explored the concept of temptation and how this links to the choices we make: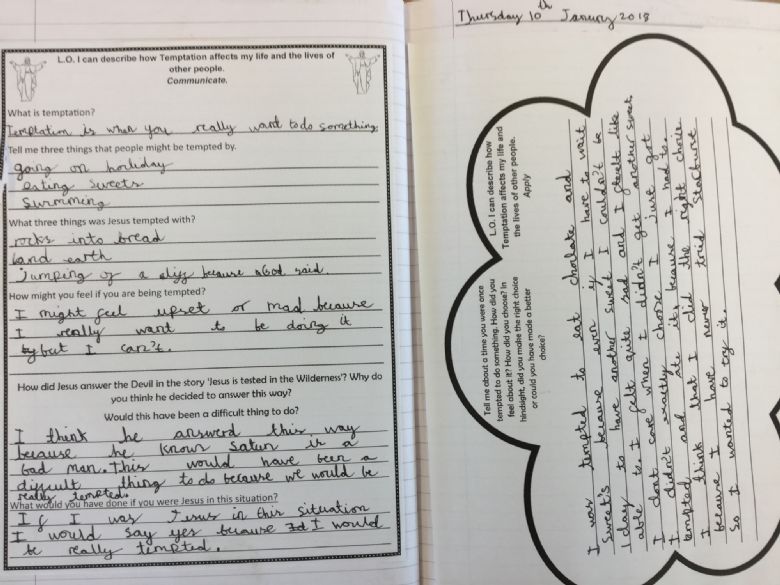 The children have investigated the functions of the digestive system in science. Leyla can now explain the process of digestion using scientific vocabulary: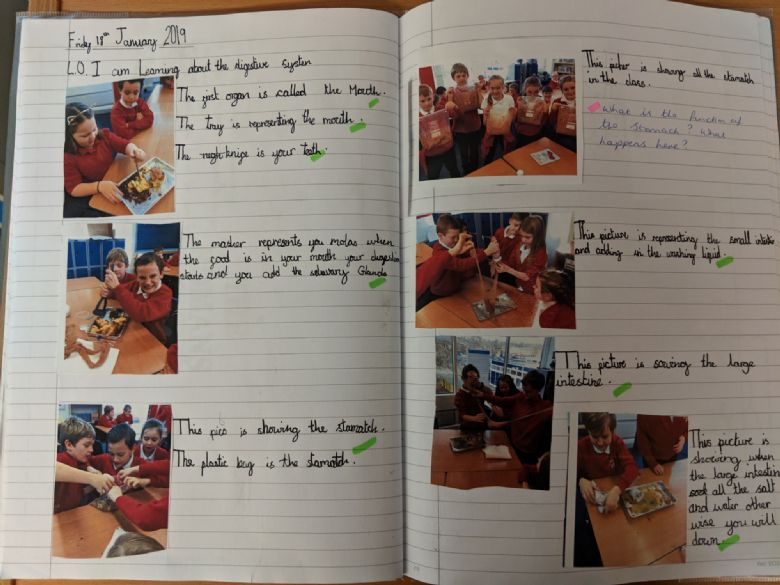 Ellie used what she learned during the investigation to create a poster naming the organs related to the digestion process and their functions: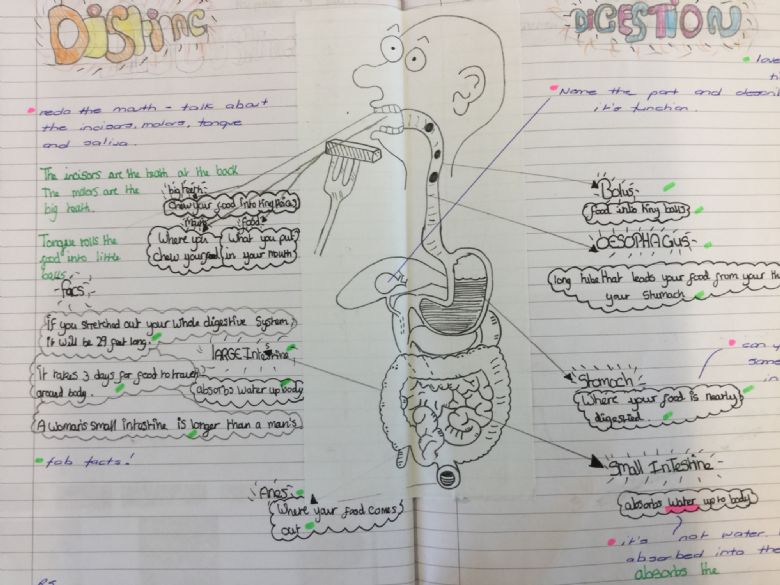 Year 4 also enjoyed exploring the concept of consent and sharing their learning with parents during e-safety day. Paige and Alan imagined scenarios where consent might be needed before sharing information on social media: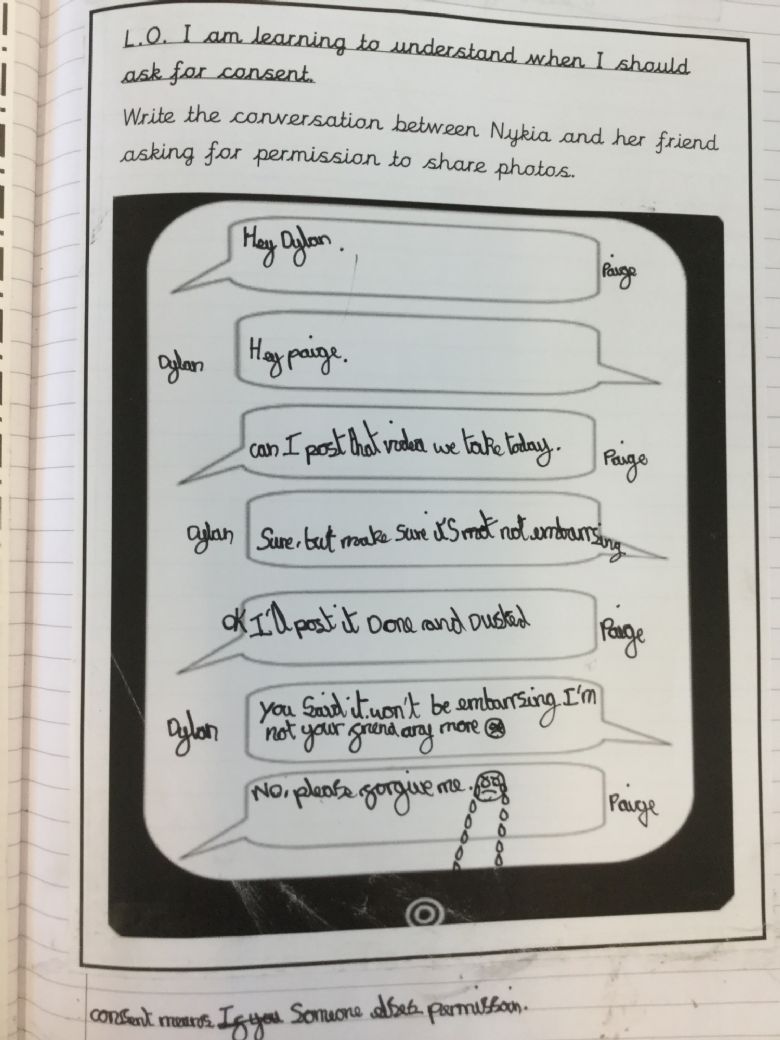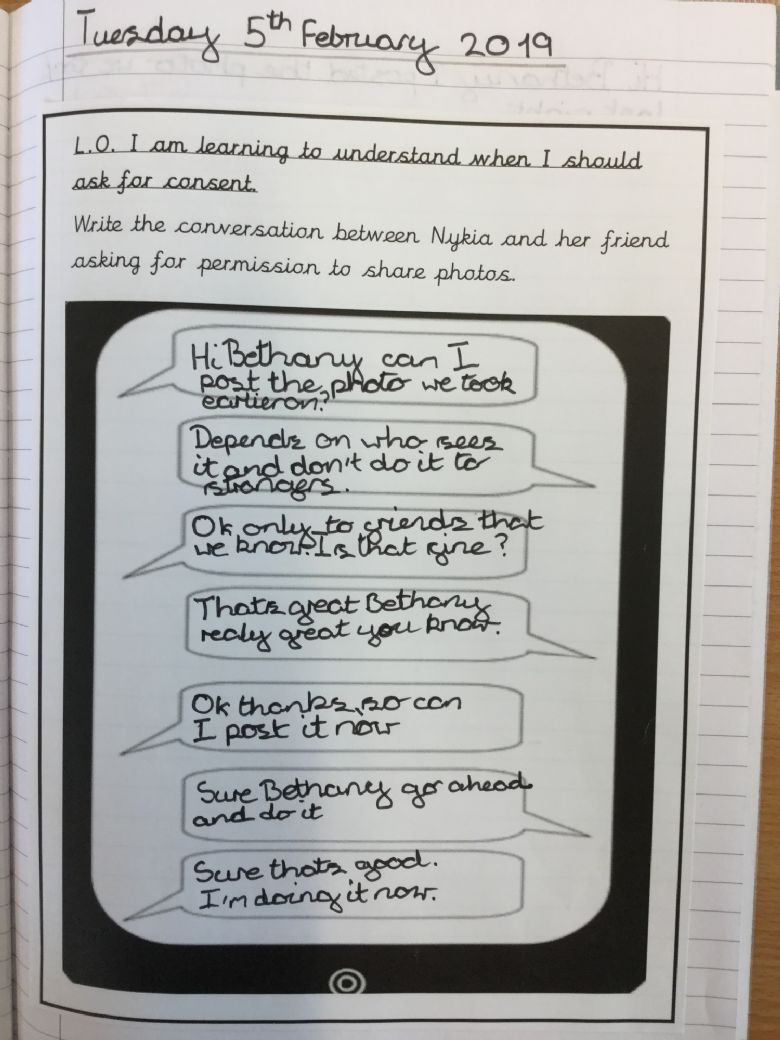 It has been a fun-filled half term! Year 4 look forward to building upon what they have learned in Spring 2!