Spring 1
Year 4 Spring 1 Curriculum Snapshot
"We have really enjoyed learning about India this half-term but the best thing has definitely been reading 'The Jungle Book'! The story was really interesting and it was completely new to us. However, we wouldn't want to be like Mowgli and living in the wild without a comfy bed and the internet!"
Libby, Max and Logan (Year 4 Learning Leaders)
In Reading, Miles, Dylan and Gracie have responded to 'The Jungle Book' by inferring what characters are thinking and feeling as well as using Bloom's Taxonomy to create their own questions to help them better understand the text: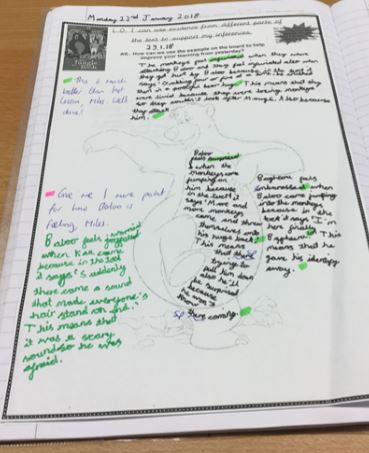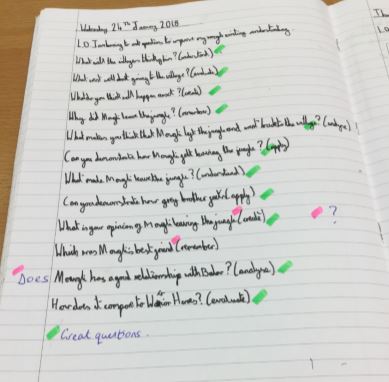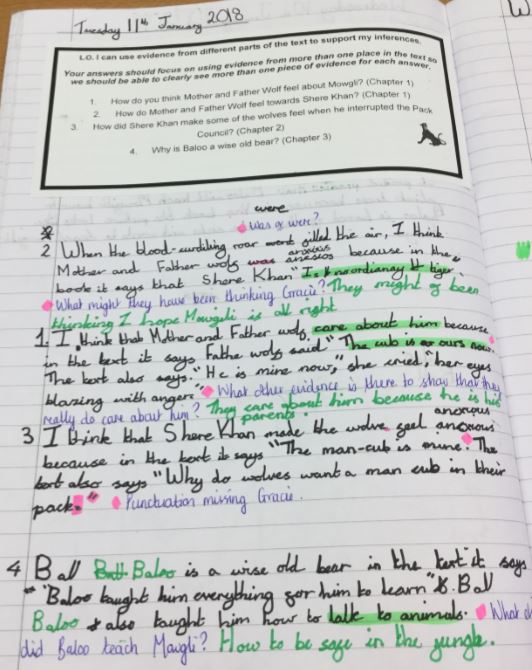 Linked to our reading, Year 4 have used the opportunity in writing to create their own 'Jungle Book' adventure story. Riley and Oliver used text messaging to help them learn how to correctly organise and punctuate speech so they would be able to use this in their narrative: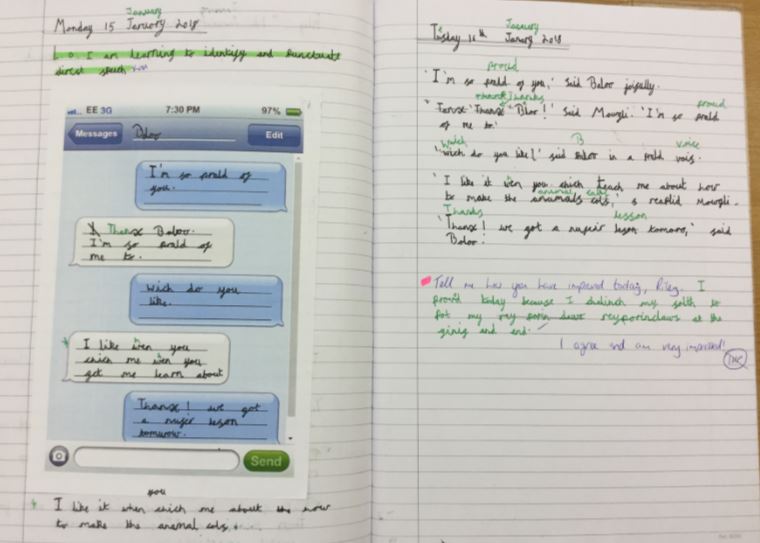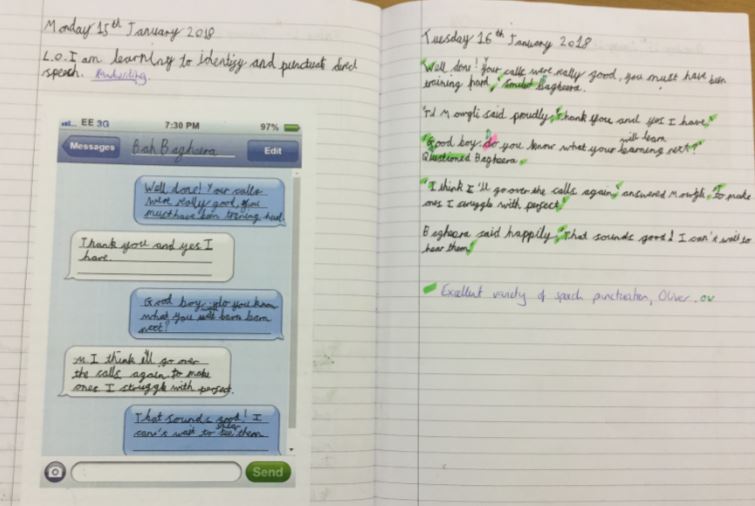 Izzy and Ethan had a lucky dip to help them generate ideas for their adventure and then used their own ideas to create a unique story: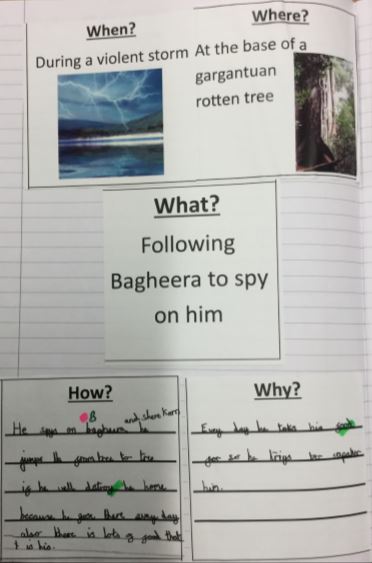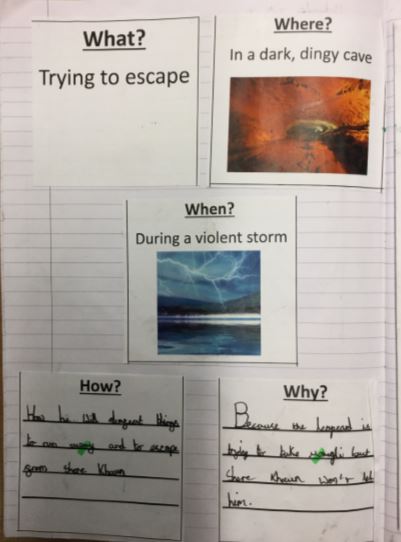 Khadijah used a story board to organise her ideas and structure her story into clear paragraphs. She also included some examples of the skills that we have been learning in writing this year: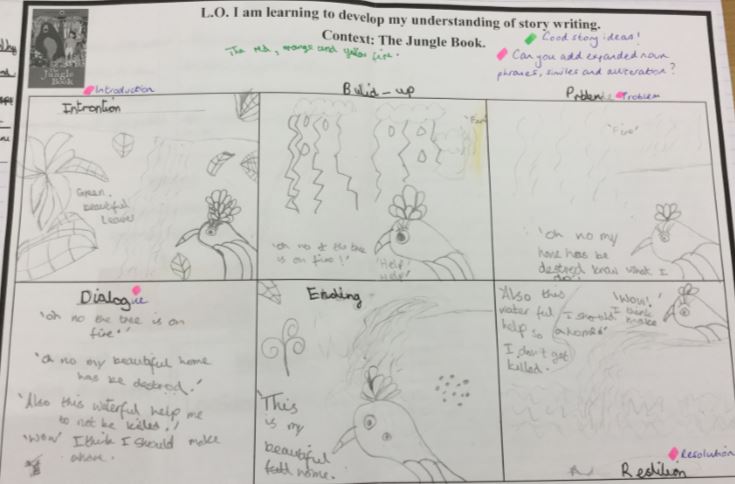 Morgan drafted her story and effectively used feedback and editing to improve her initial piece of writing: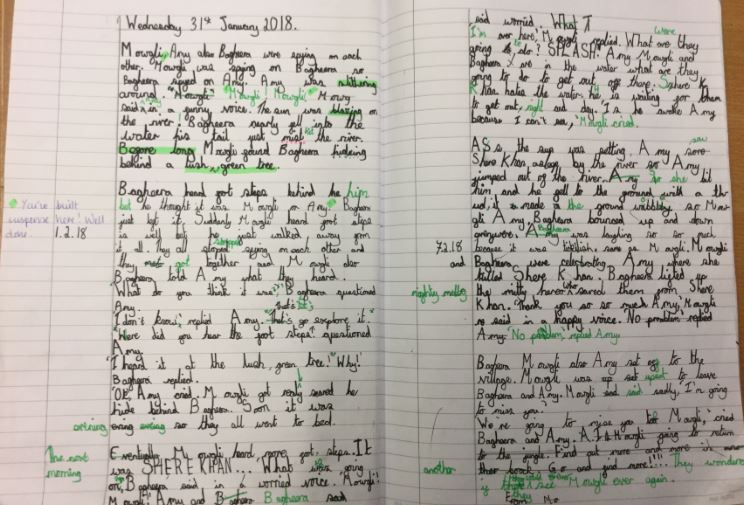 Brooke and Chino have combined the skills that they have learnt in DT alongside the writing created in English to put together some amazing pop up books filled with beautiful illustrations. This is a very creative way to publish their Jungle Book adventures: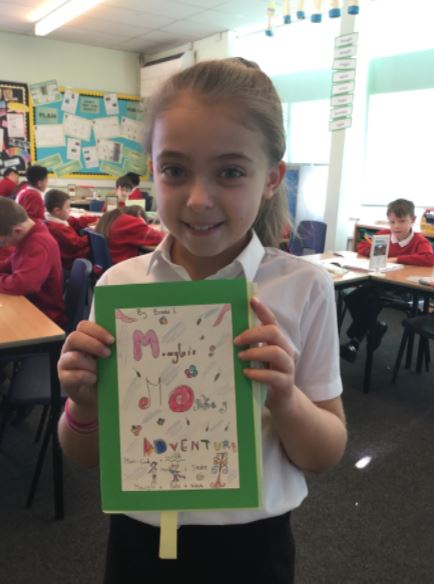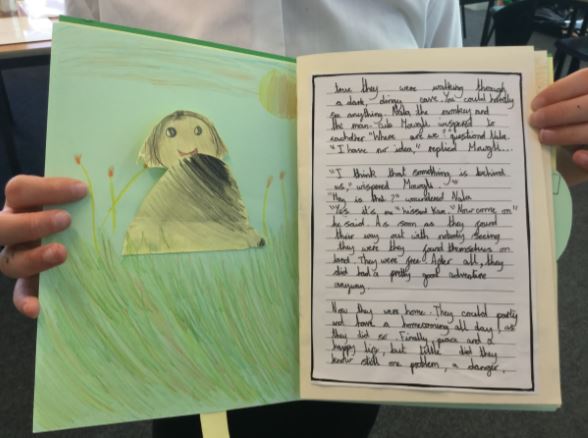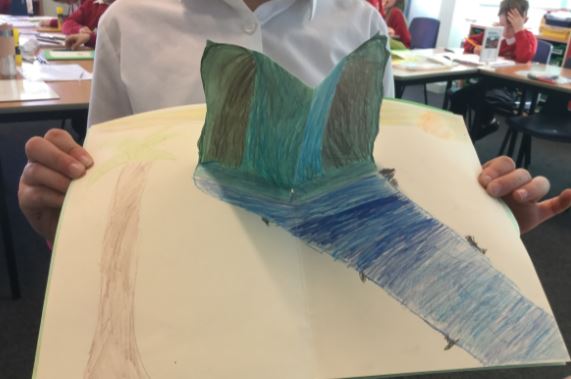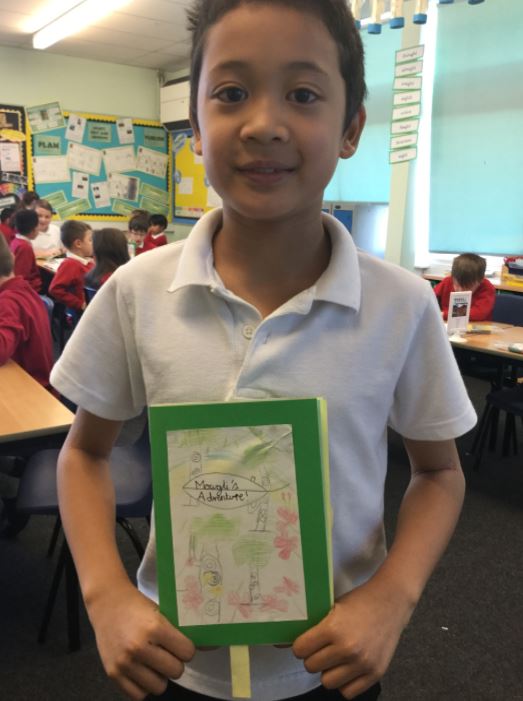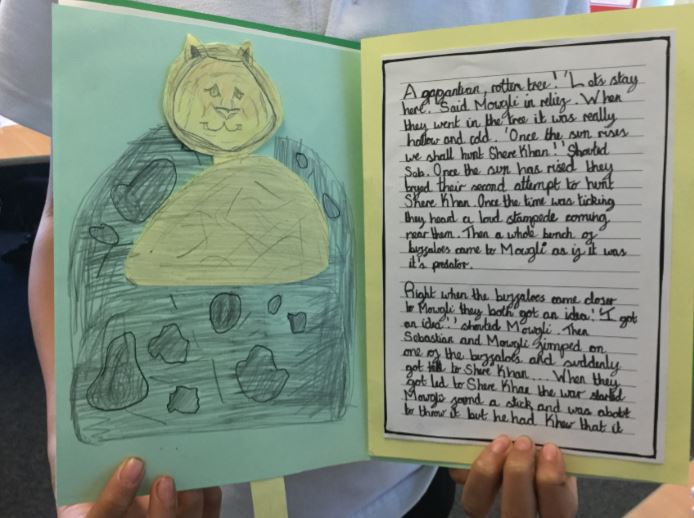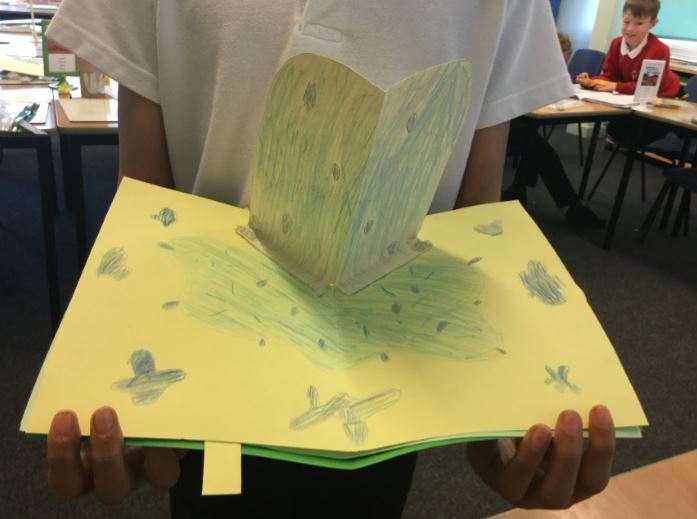 The Year 4 Geography topic this half-term focused on the various biomes and climate zones found around the world as well as studying the locality of India. Kayleigh-May completed a detailed map showing the different climate zones and where they are located: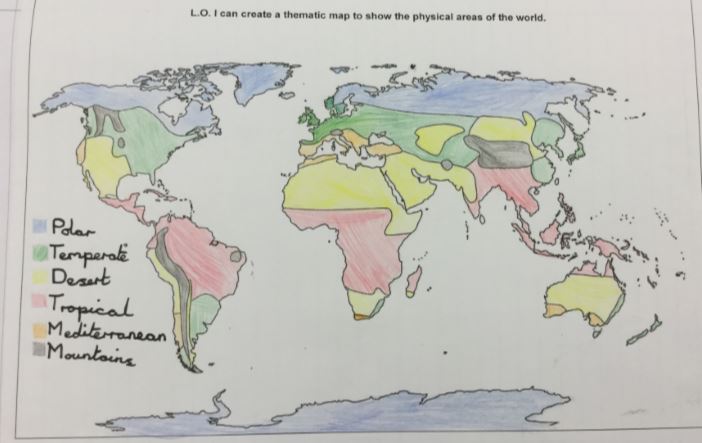 Riley looked at different locations within the global biomes and matched images with the locations as well as the things you would need if you were to go on holiday there: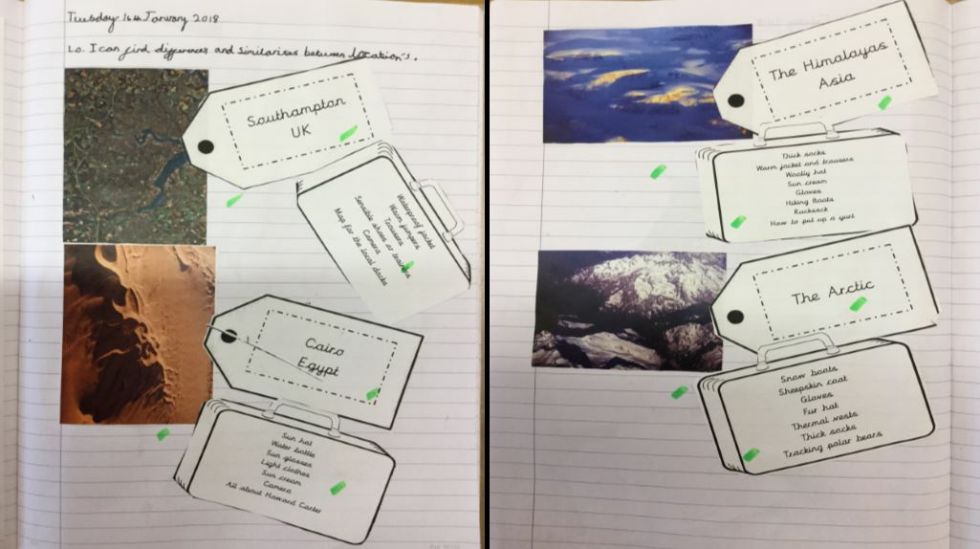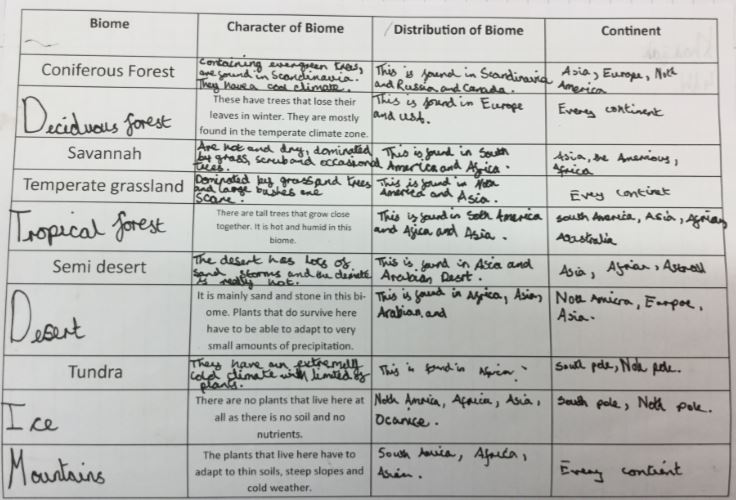 Hollie wrote a diary entry in role as a boy who lives in the Thar Desert in India and what his life is like in a desert climate zone: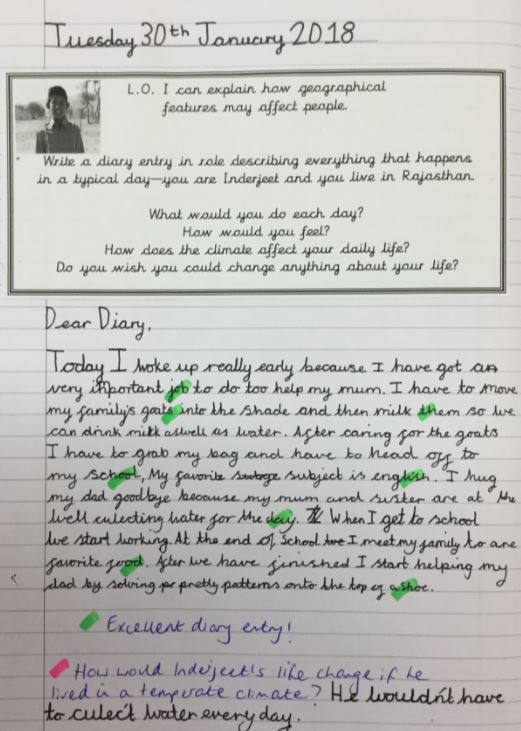 In RE, Year 4 have studied Hinduism which built upon their previous learning about Diwali and is one of the major religions in India. Hollie explored the concept of devotion and how Hindus show this as part of their worship.

To complete the half-term, the Year 4 children visited the Mandir (Hindu temple) in Southampton and were able to experience the sights, sounds and smells first-hand: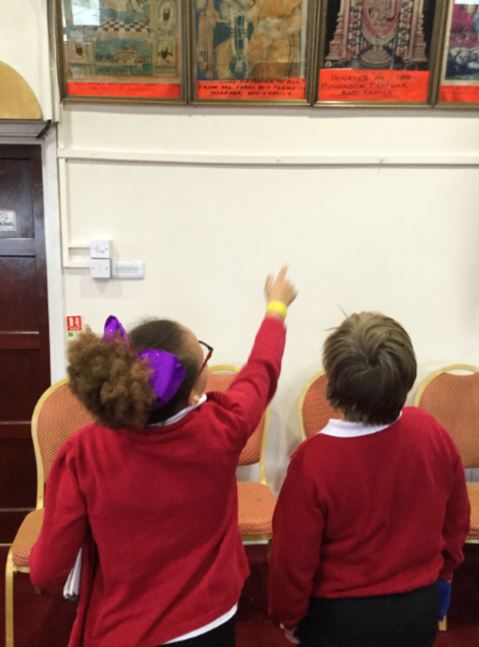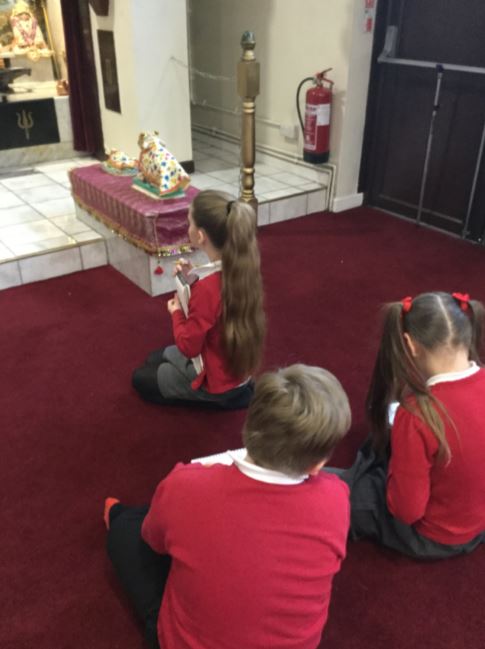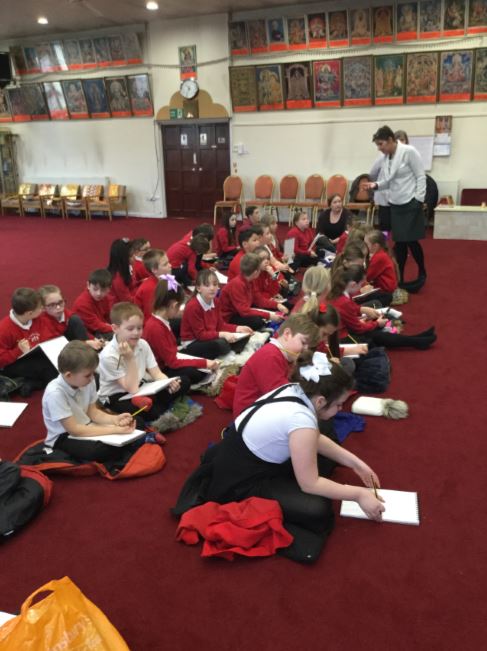 The skill in PSHE this half-term was about making good choices and the Year 4 children focused on healthy living as the context for this. Eden and Tuncay looked at what better choices we can make to reduce the levels of sugar in our diet as well as what makes a healthy lifestyle whilst Jacob wrote a very persuasive letter to Hovis to try and encourage them to reduce the amount of hidden sugar in their bread: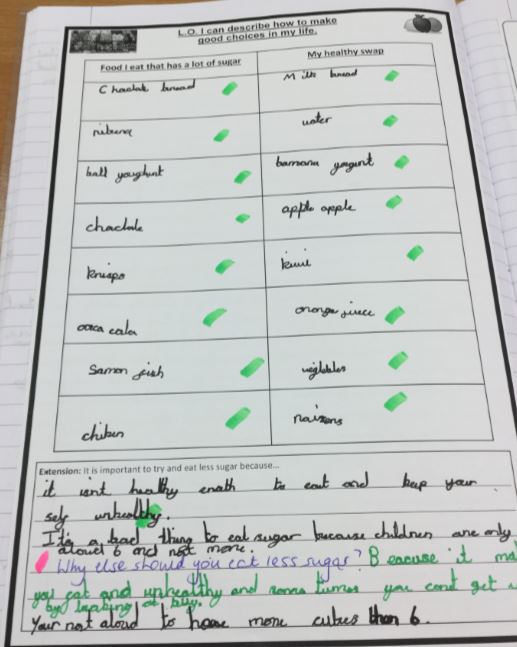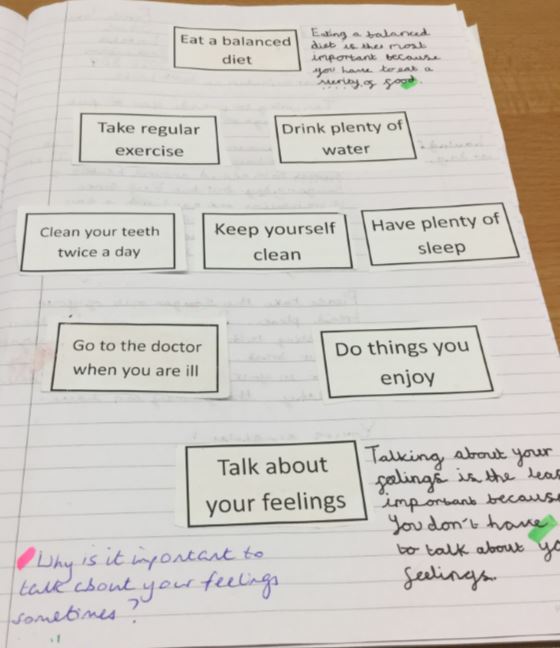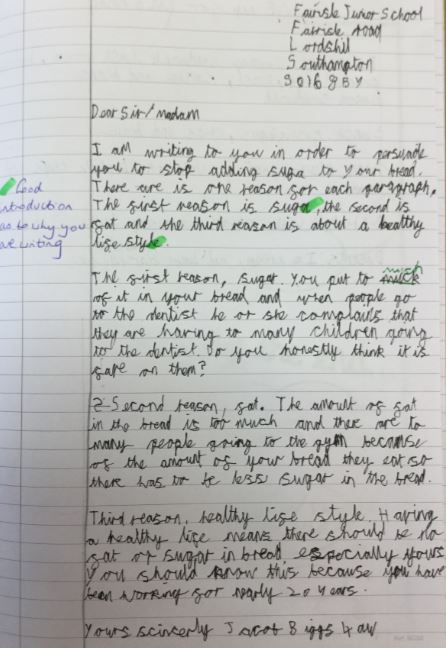 In Science, the children used various criteria to group animals using both Venn and Carroll diagrams: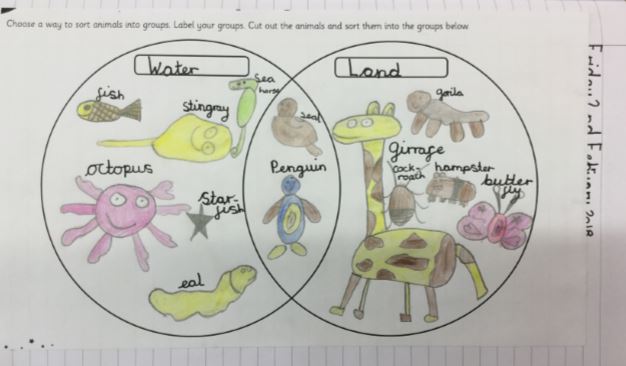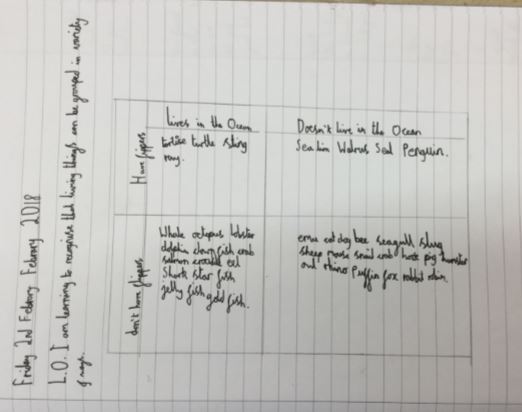 Jayden studied the positive and negative effects that humans can have on habitats and wrote a letter explaining why the New Forest should not be destroyed and a supermarket built in its place: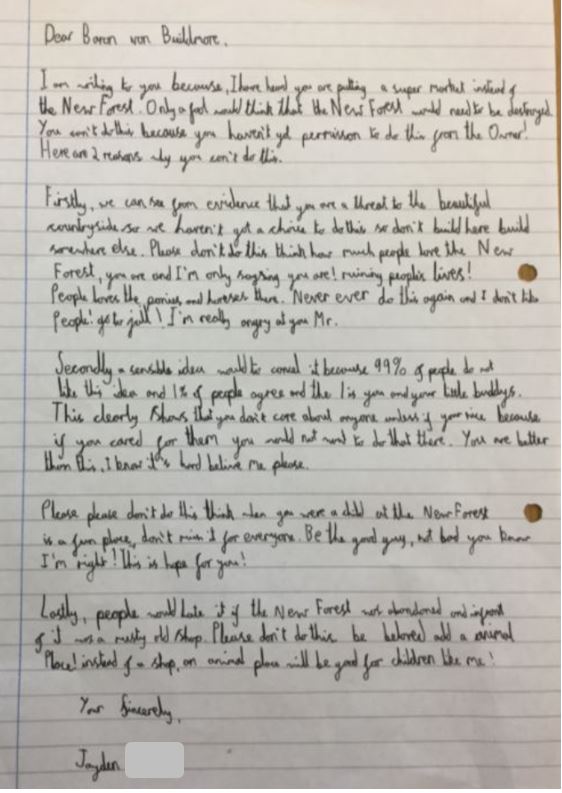 In Mathematics this half-term, Year 4 have been working on multiplication, division and fractions. James, Eden, Connor, Miles, Daniela, Tuncay and Logan have explored how to find equivalent fractions and fractions of amounts as well as looking at fractions of shaded shapes and the importance of equal parts: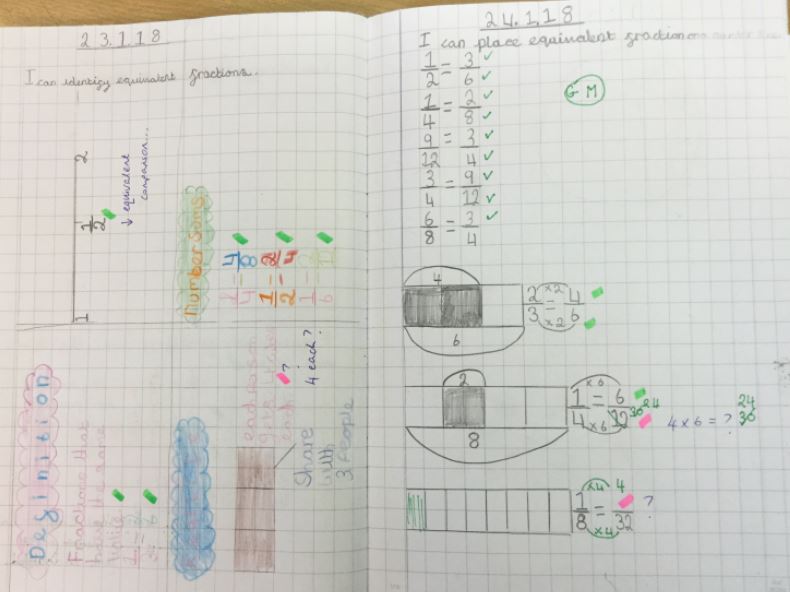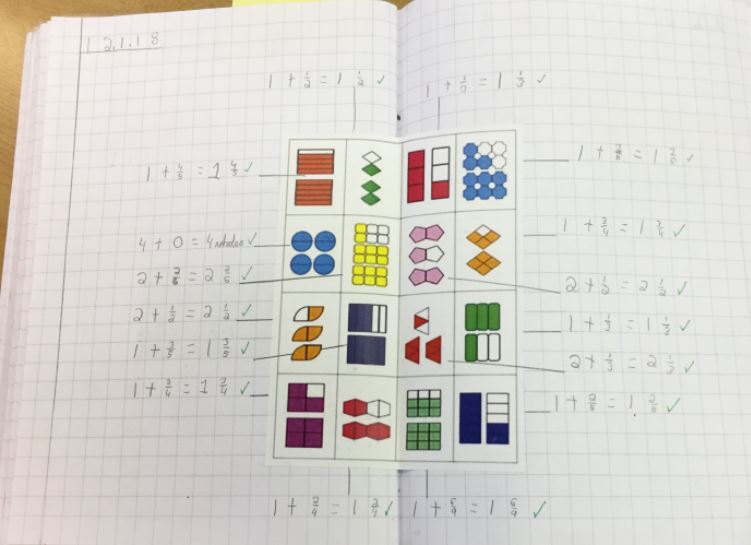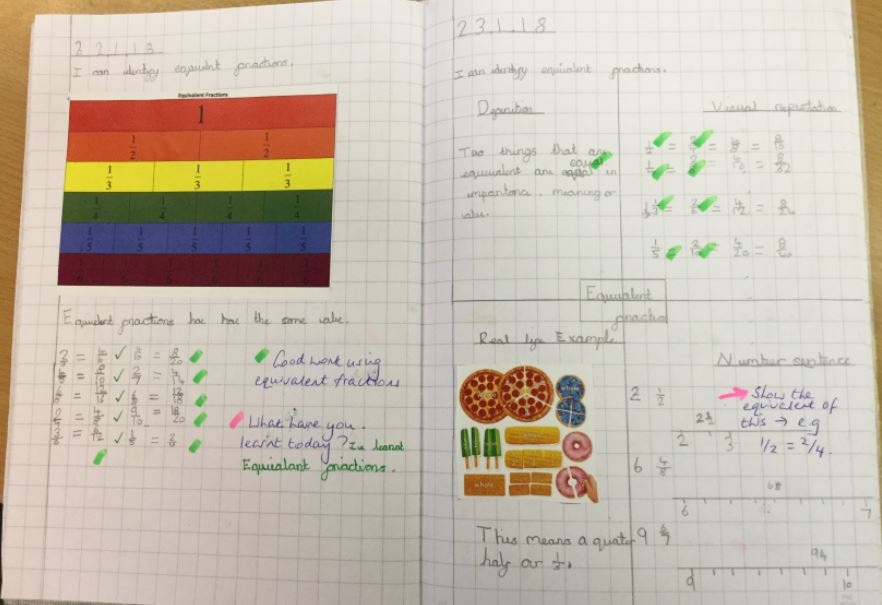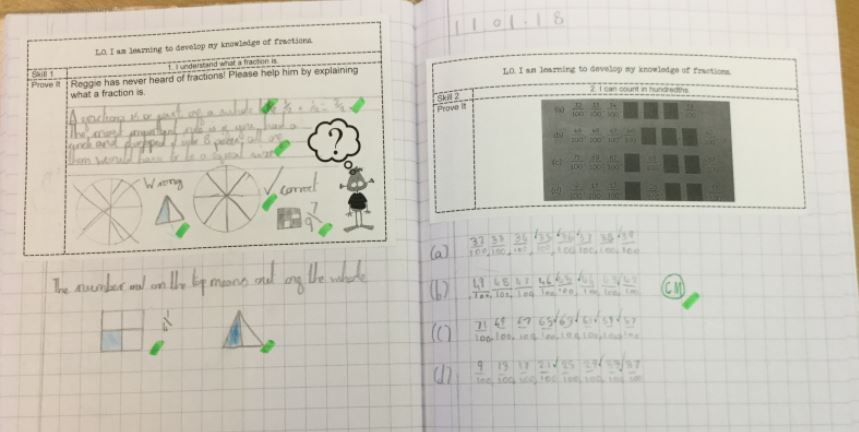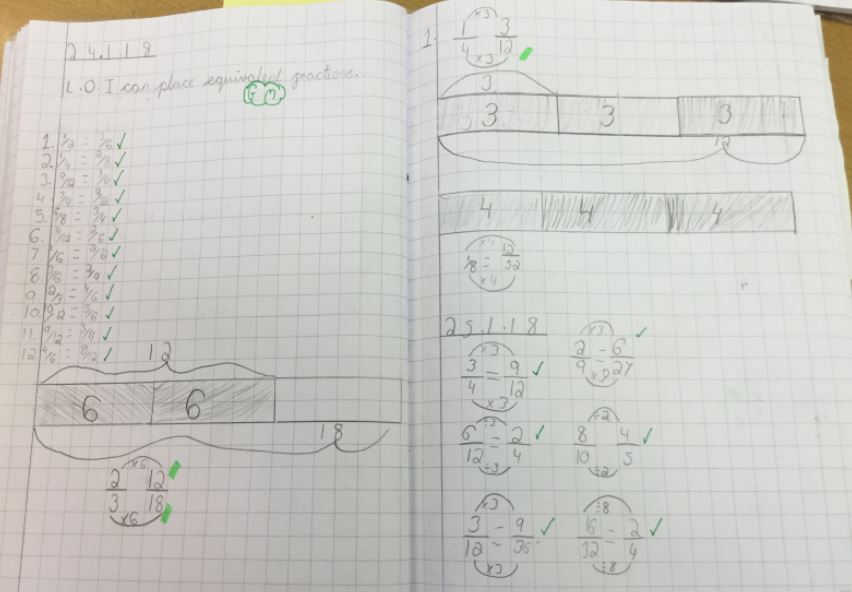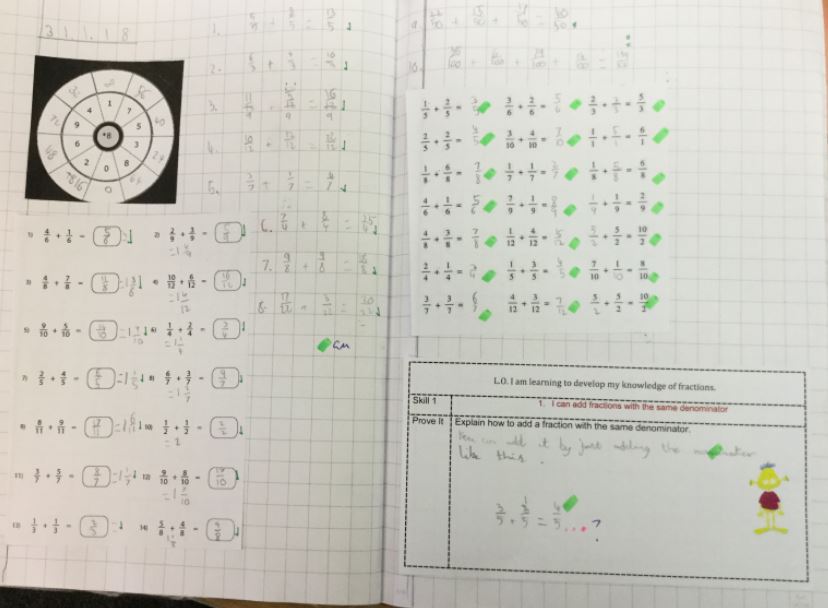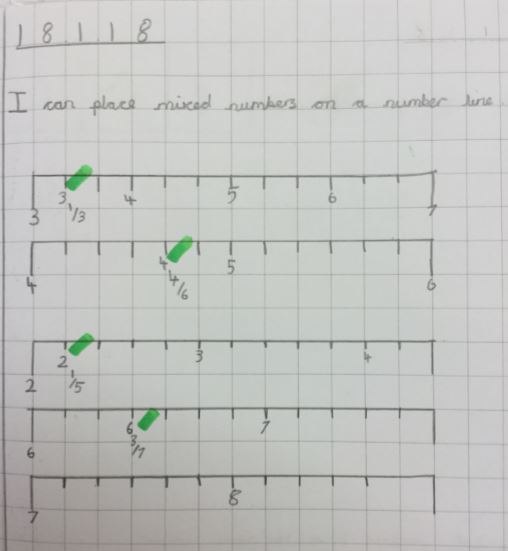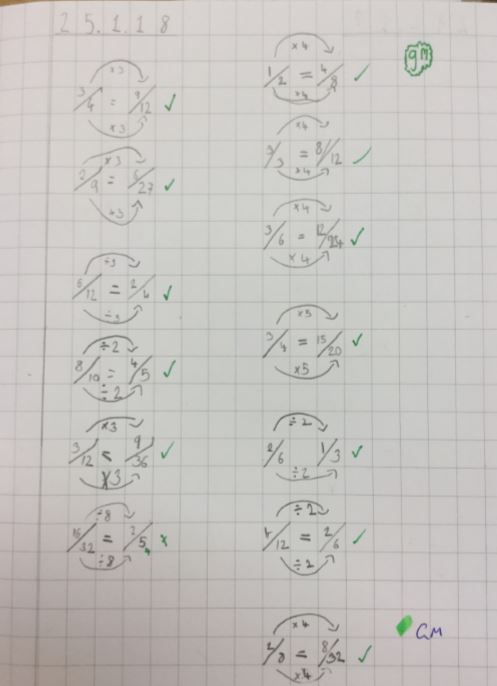 Finally, in French this half-term, Amy and Andrew leaned some new words for the food they often eat and were able to say foods that they did and did not like: