Internet Safety Day
Tuesday 6th February 2018
It was wonderful that so many of you were able to join your children in class during the afternoon to support them in learning more about E-safety.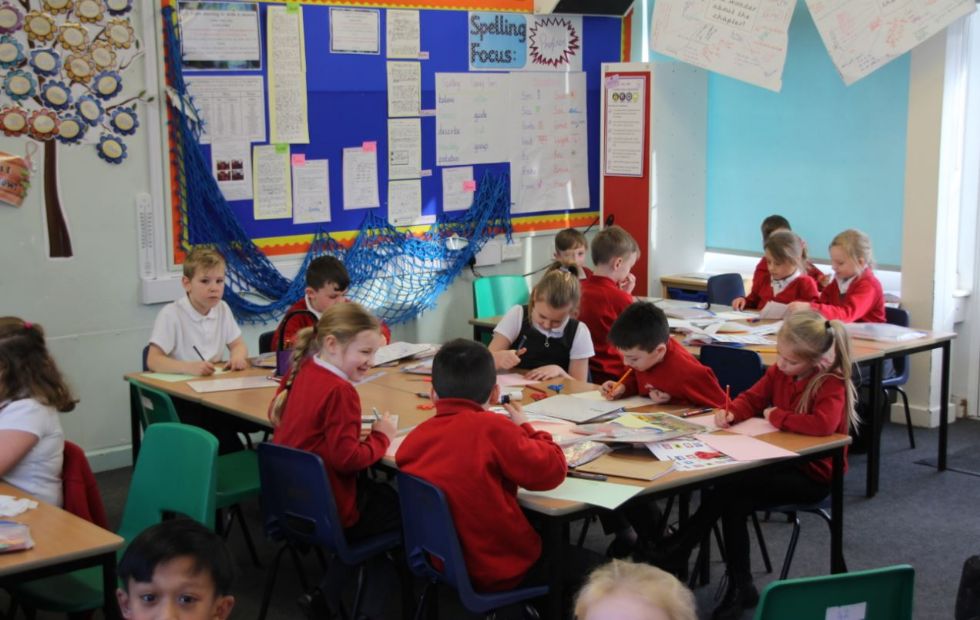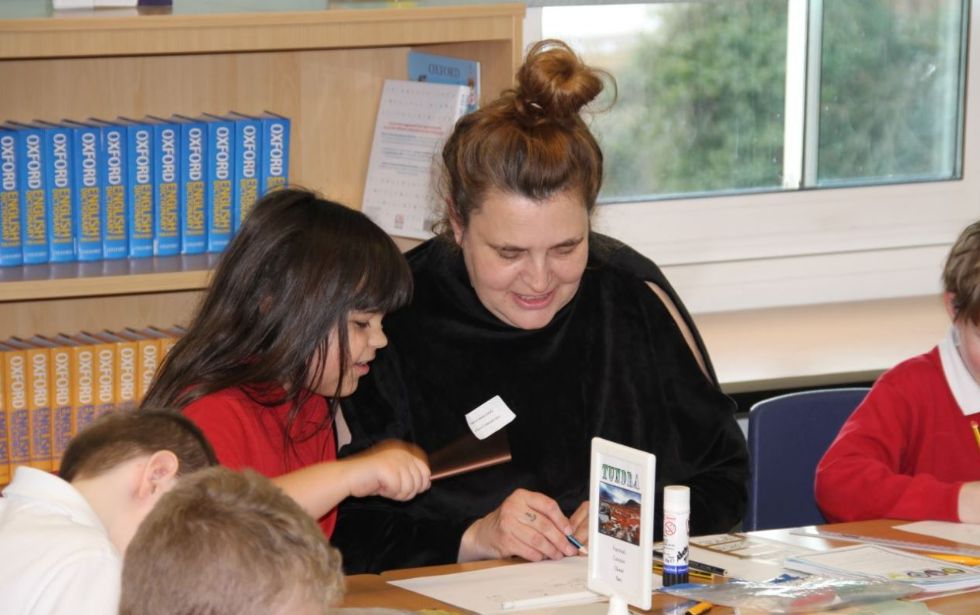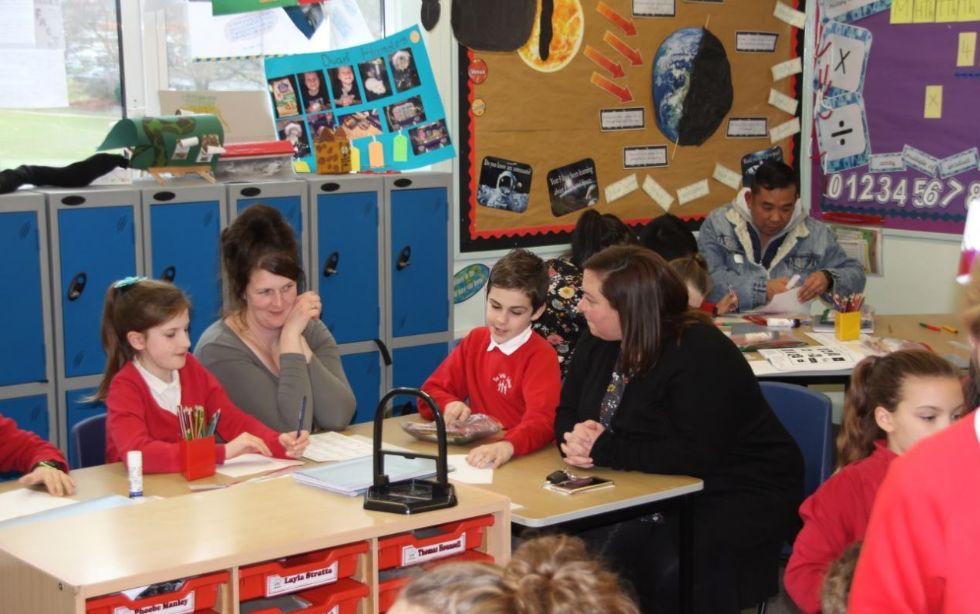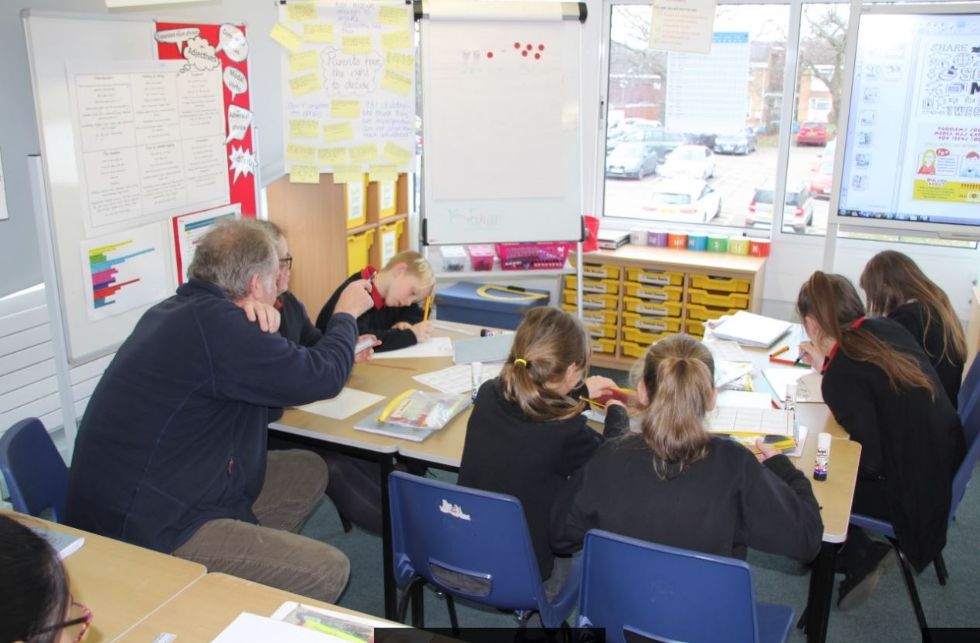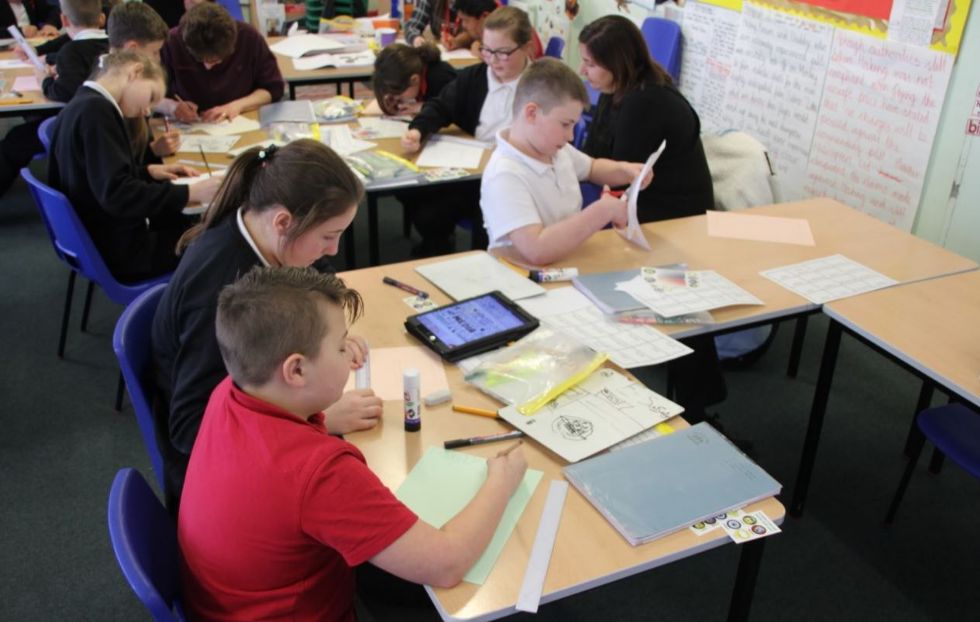 Some comments from parents that joined us:
"I didn't realise that there were so many age limits on apps!"
"Running a day like this is good because as parents we can get involved with our children."
"What the school is telling my daughter about strangers online is reinforcing what we are doing at home."
A comment from one of our governors who visited for the afternoon:
"I'm astonished at the number of children who use social media."
On the day, every child in our school was given a 'Lock it, Block it, Show it, Tell it' postcard which gives further help about staying safe online.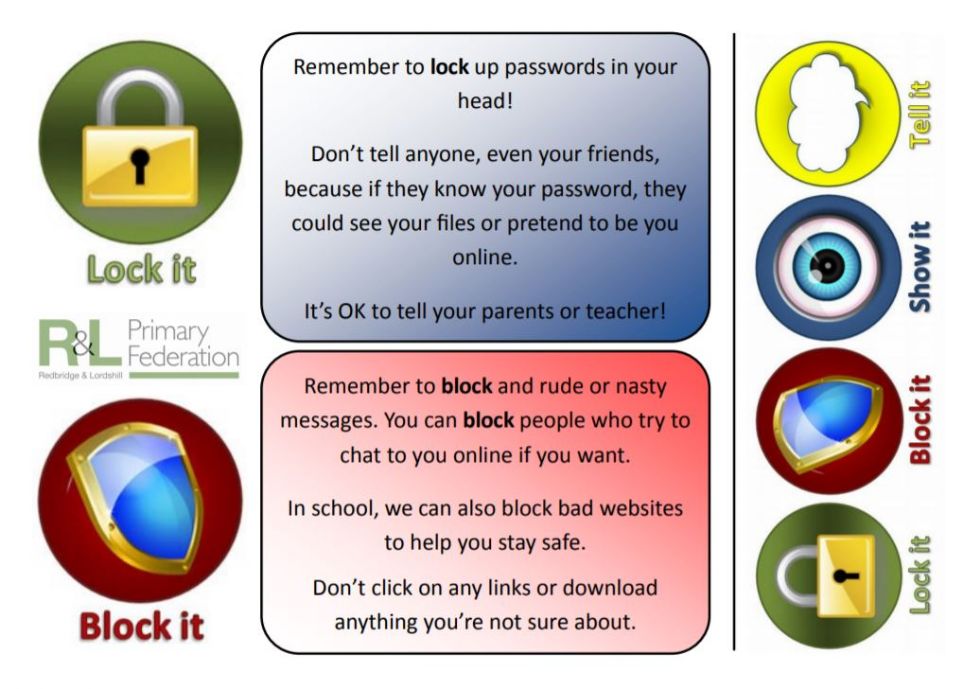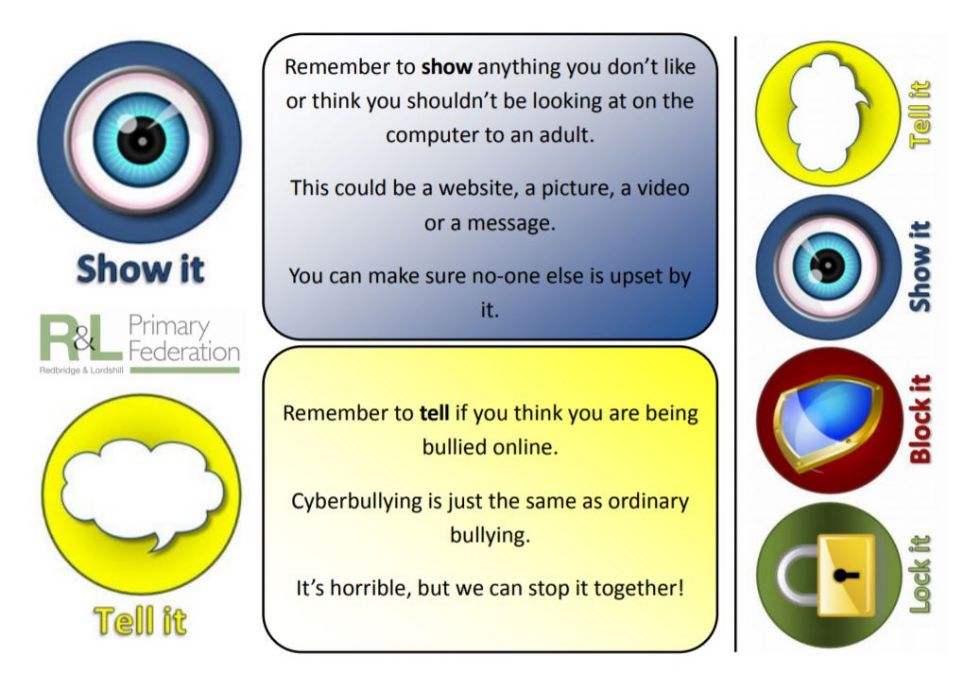 Here are some of the children's posters that they created on the day!
Year 3: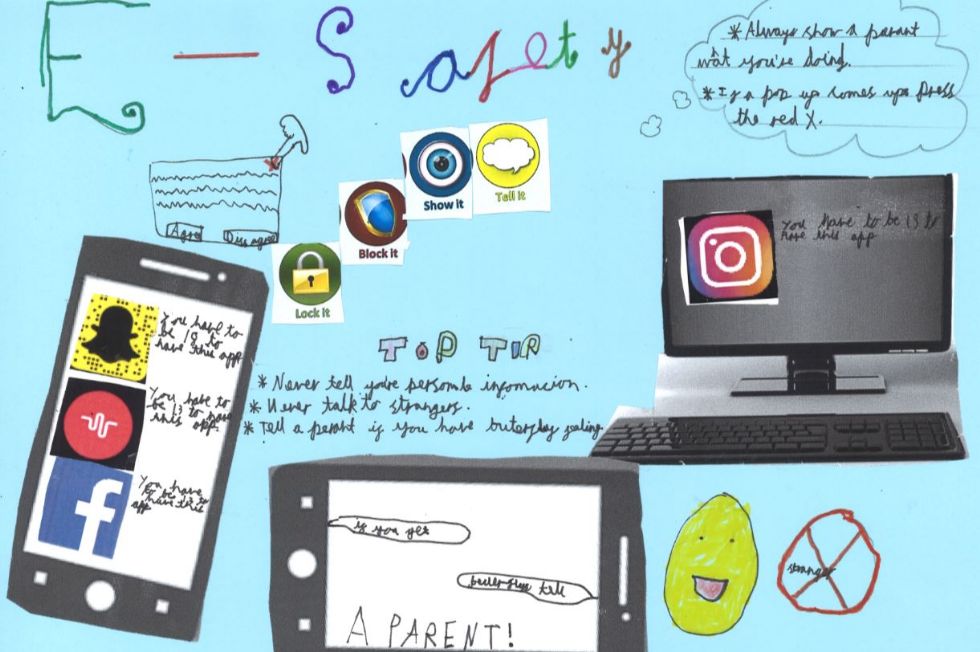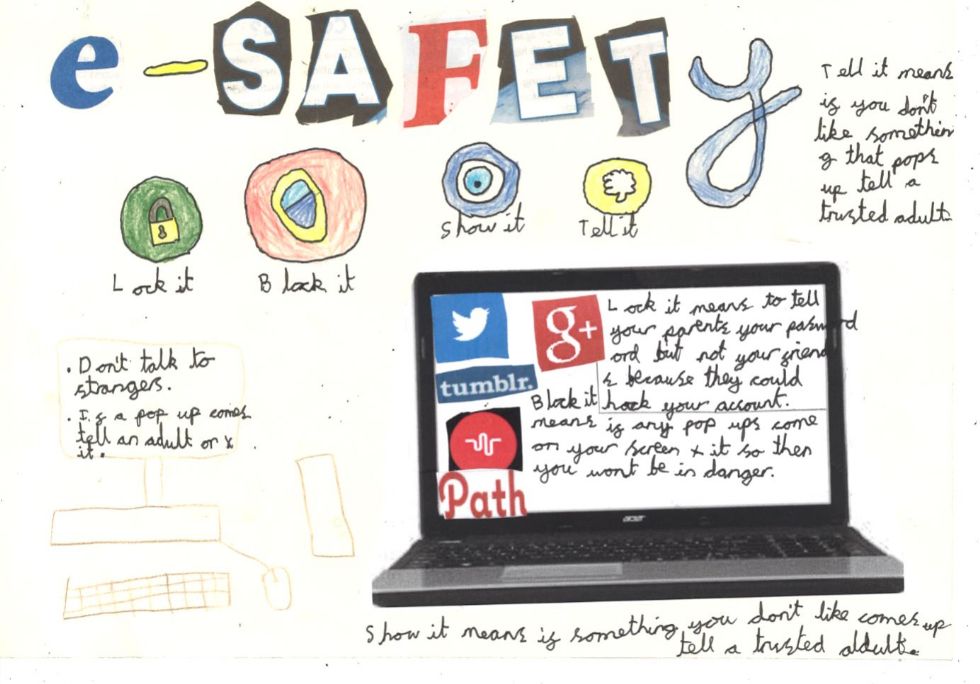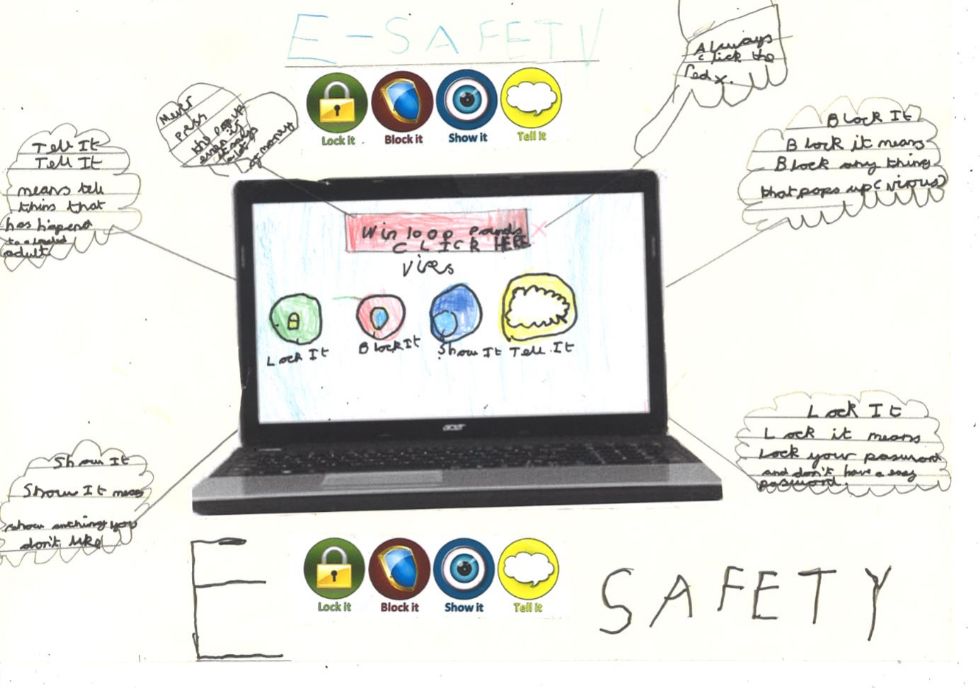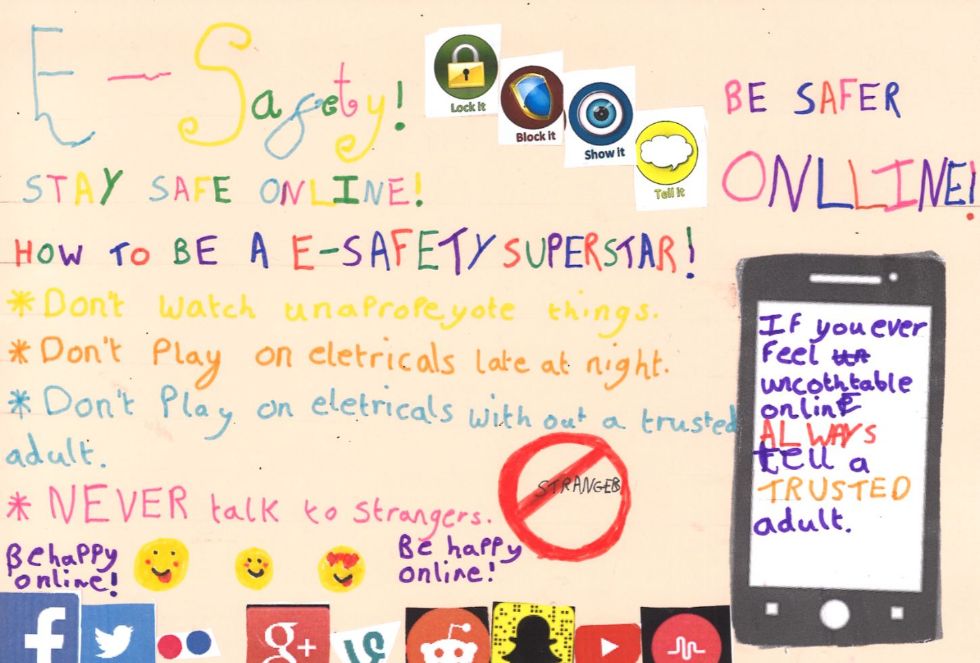 Year 4: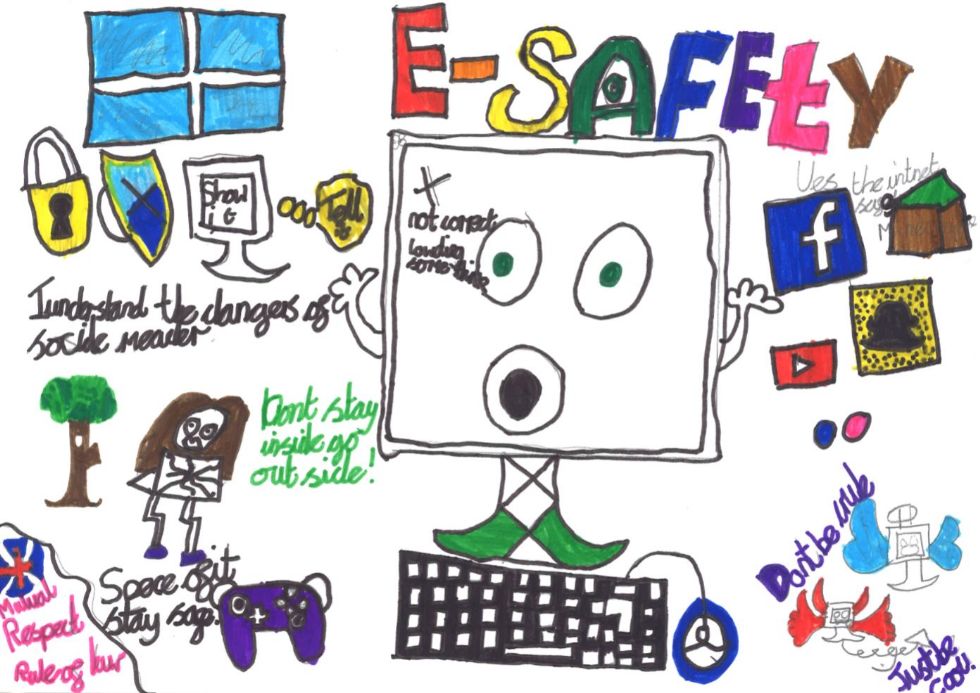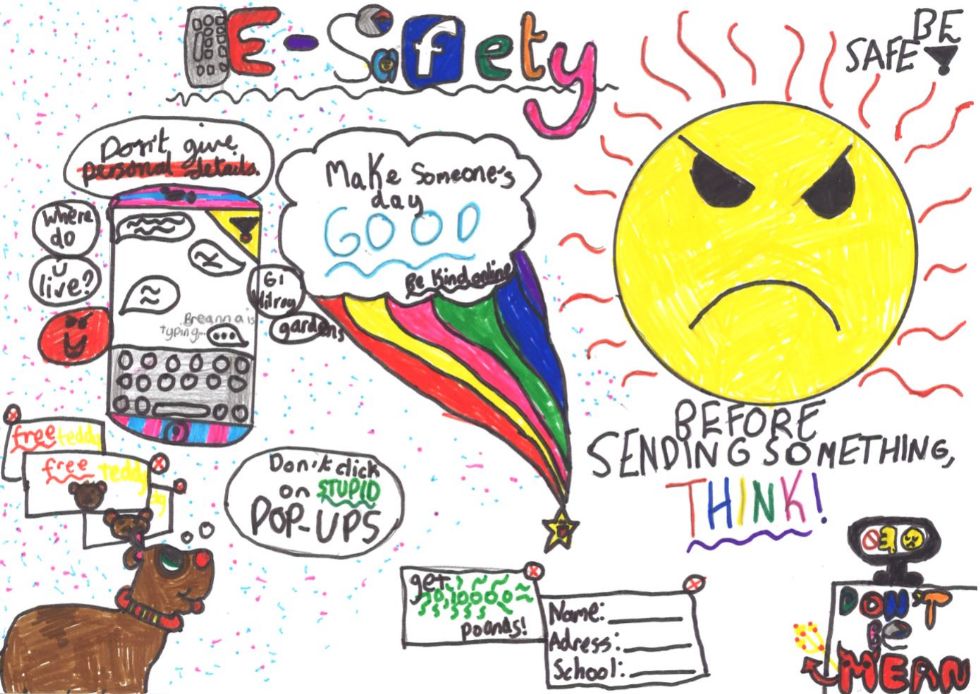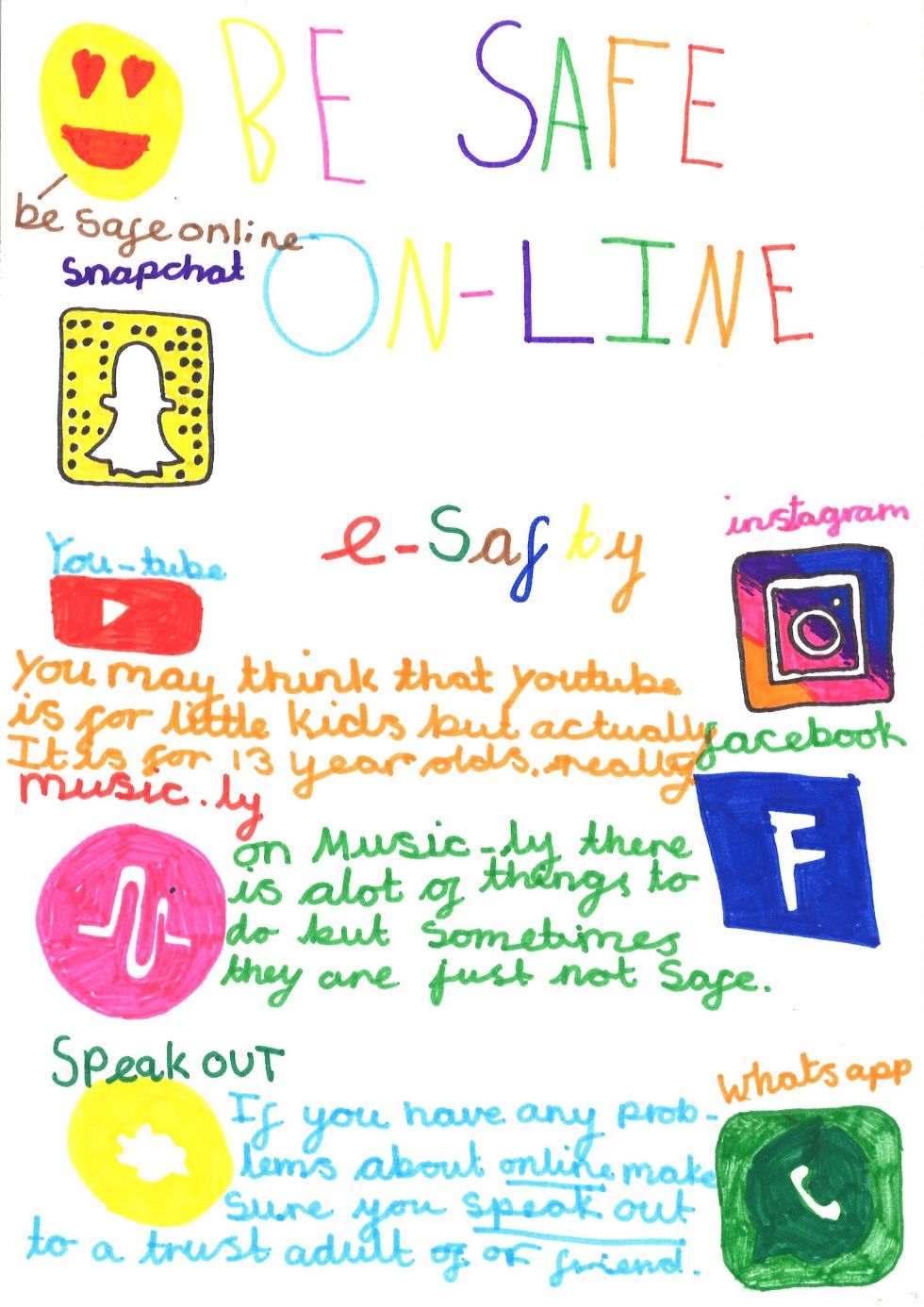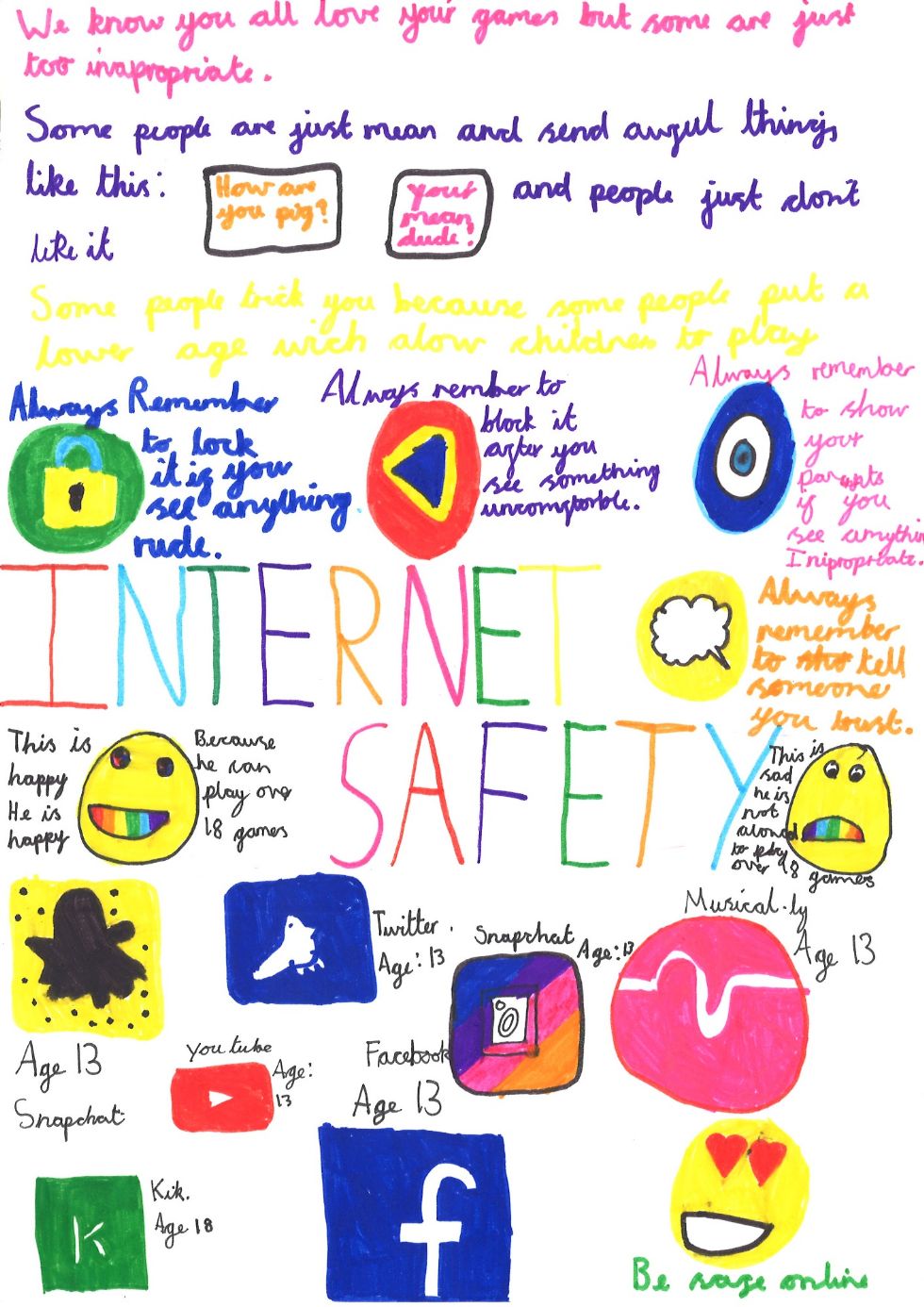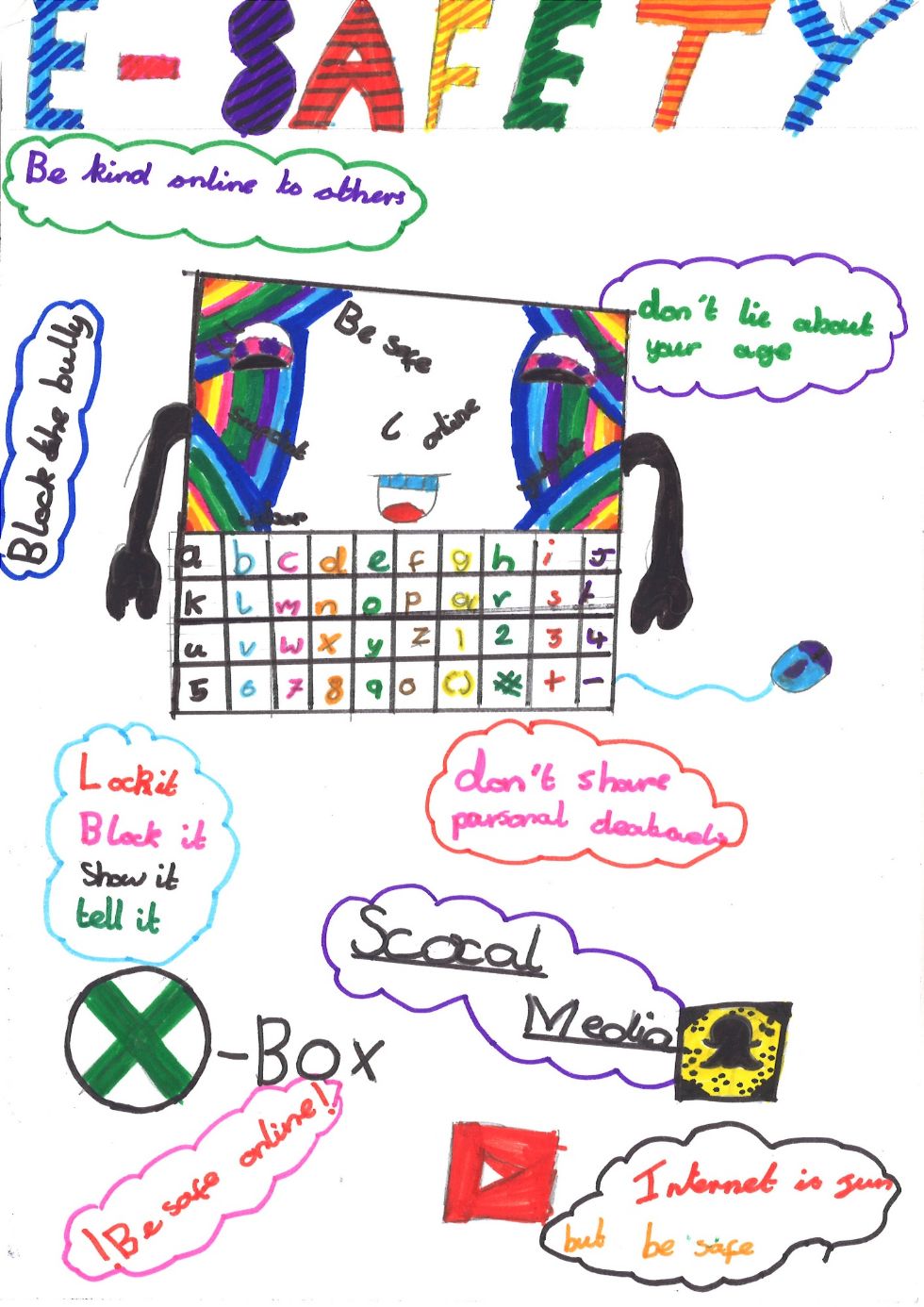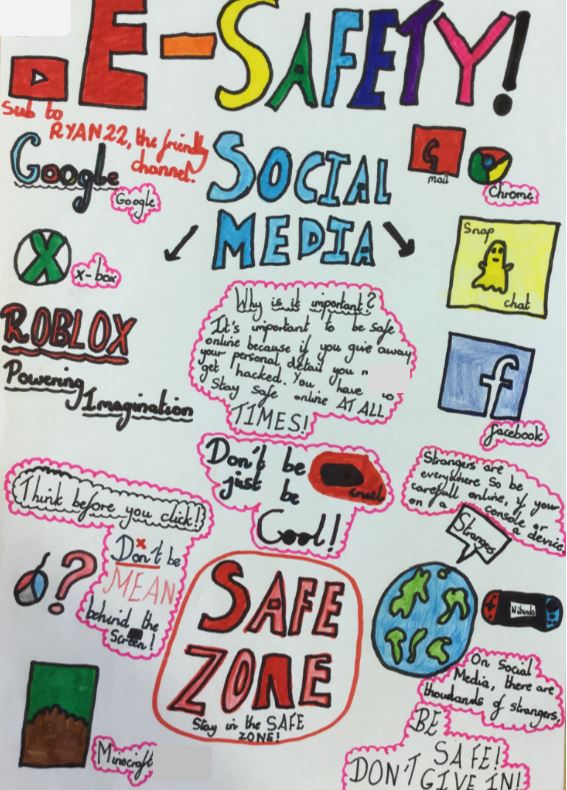 Year 5: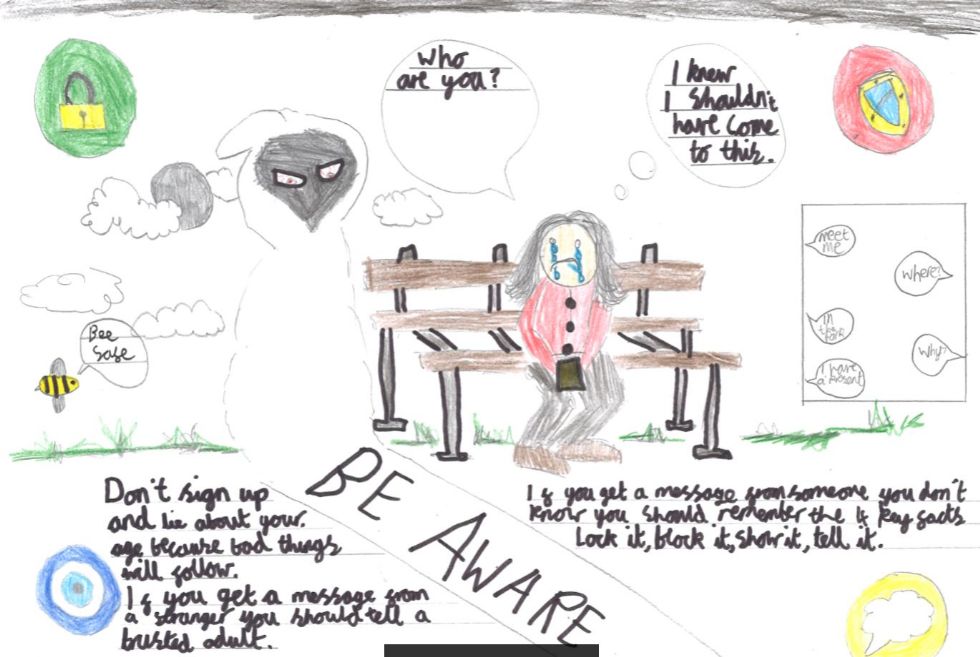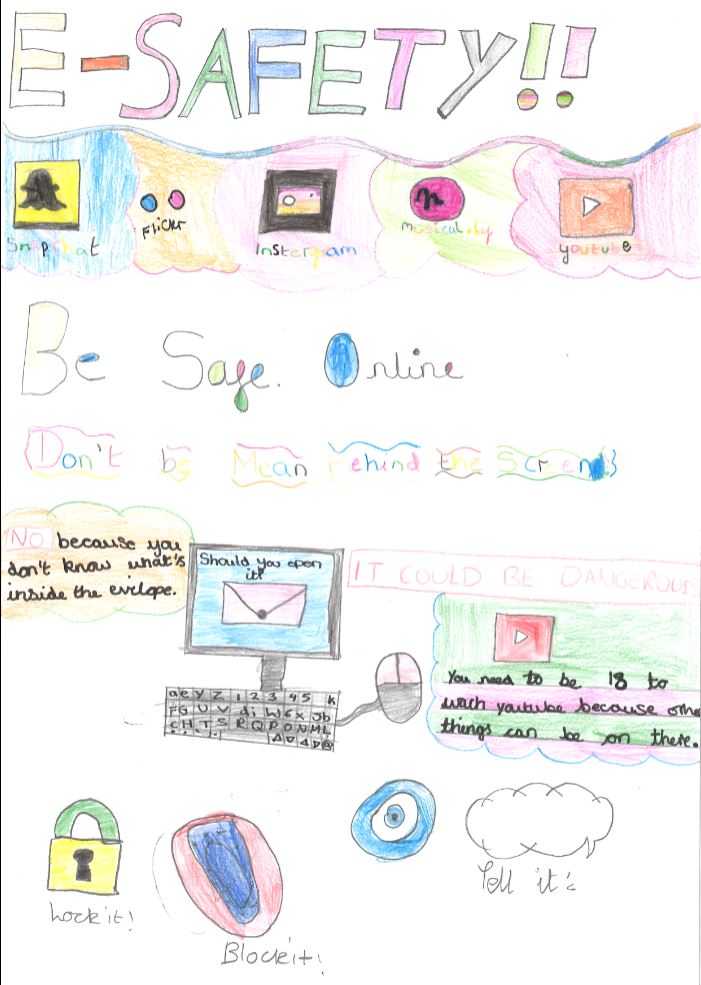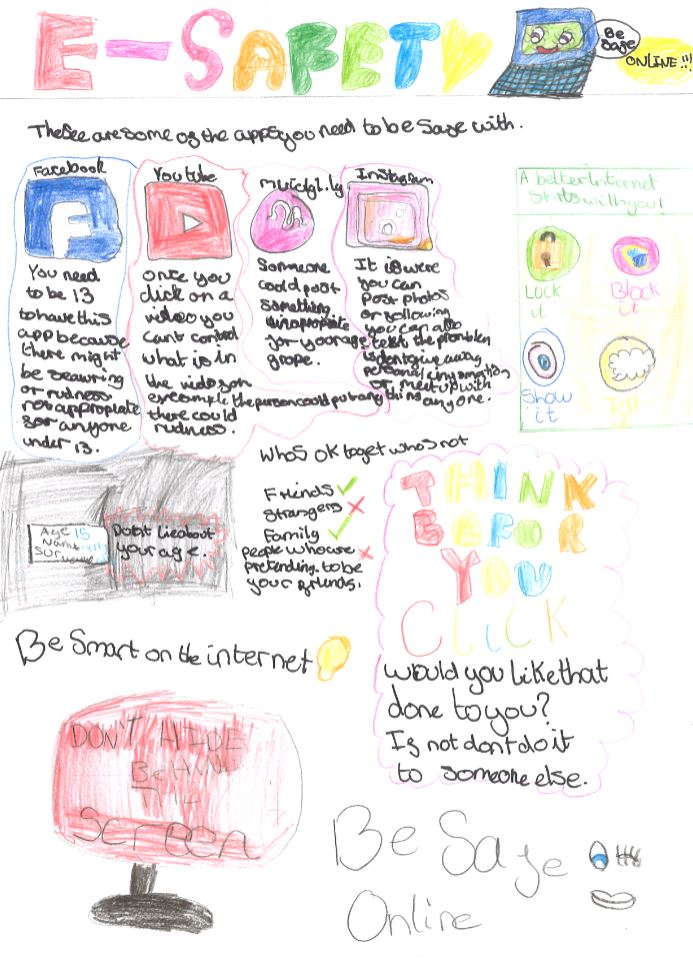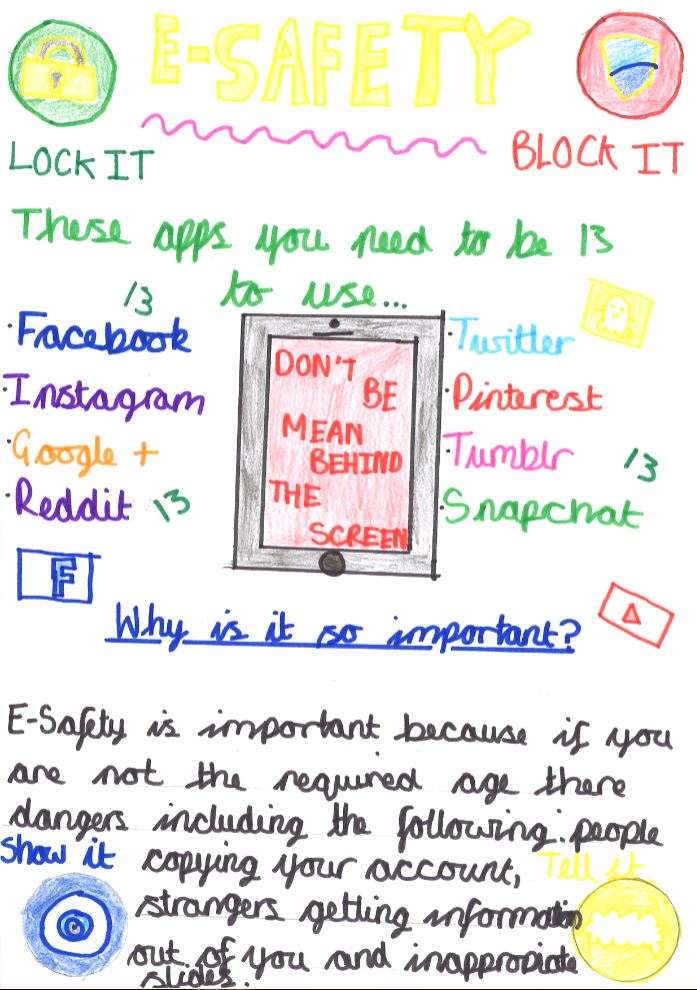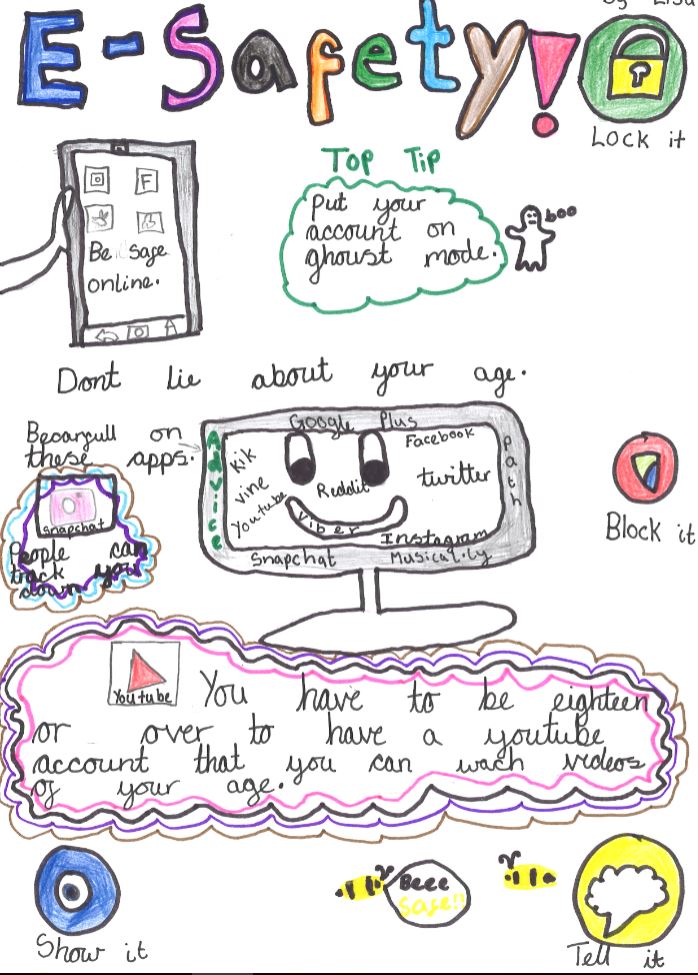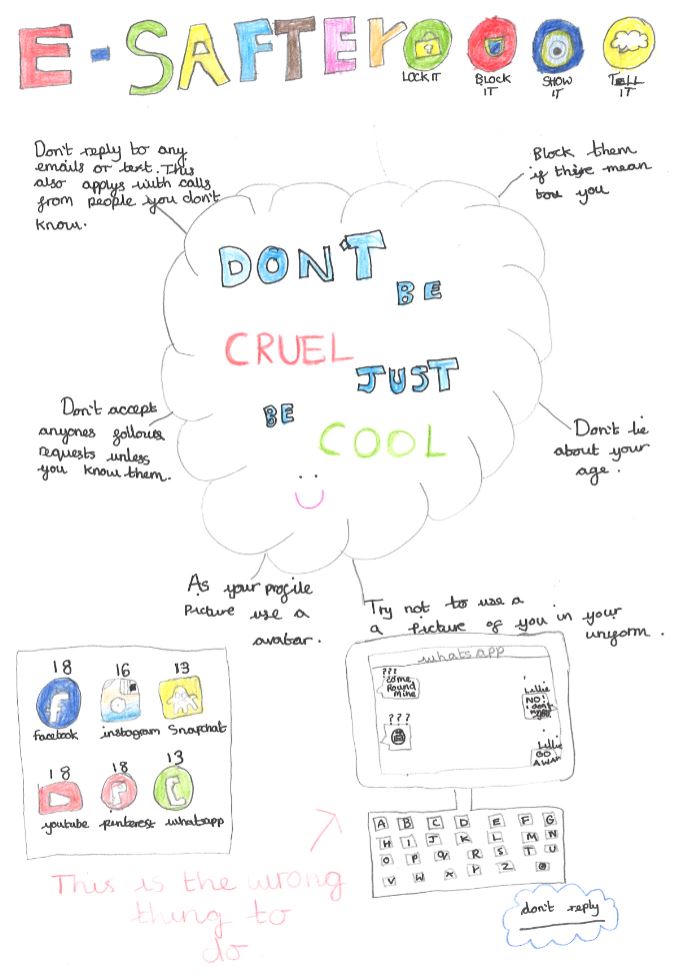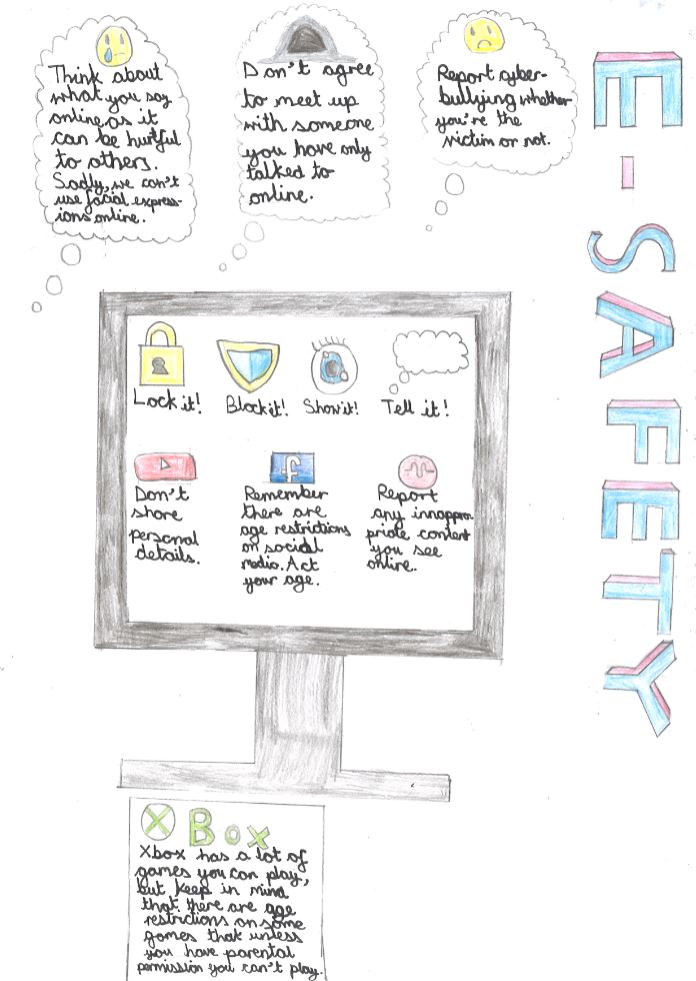 Year 6: